互动有声认知小百科 Bilingual Interactive Audio Encyclopedia Soundbook
Regular price
Sale price
$29.66 USD
Unit price
per
Sale
Share
This is another soundbook that will keep your child occupied for a long time, and perfect for learning new Mandarin words!

PS: I highly recommend this for a road trip or vacation - for use when you have lots of time to spare, it's okay to have some sounds, but you want to occupy kids for a long time!
Topics covered:
Animal Paradise
Farm Animals
Birds
Insects
Delicious Fruit
Fresh Vegetables
Vehicles
Construction vehicles
Shapes and Colours
Numbers
and many more!
Why we love this soundbook
Over 500+ things to press and learn, over 24 themes!!

There are English/Mandarin for every term
Can toggle between English and Mandarin audio mode
(we almost always use the Mandarin version)

Comes with

 

Question-and-answer function

 

too

Very

 

relatable

 

topics for kids
A great resource for

 

parents to learn

 

how to improve our child's spoken language
Suitable for use with the parent, or

 

on their own

 

(older toddler and up)
There are sound effects, songs, and some spoken sentences within too, not just short words/terms
Format: Hardcover 
Note:
Comes with a USB charging cable - no batteries included.
Has volume buttons + / - and ON / OFF button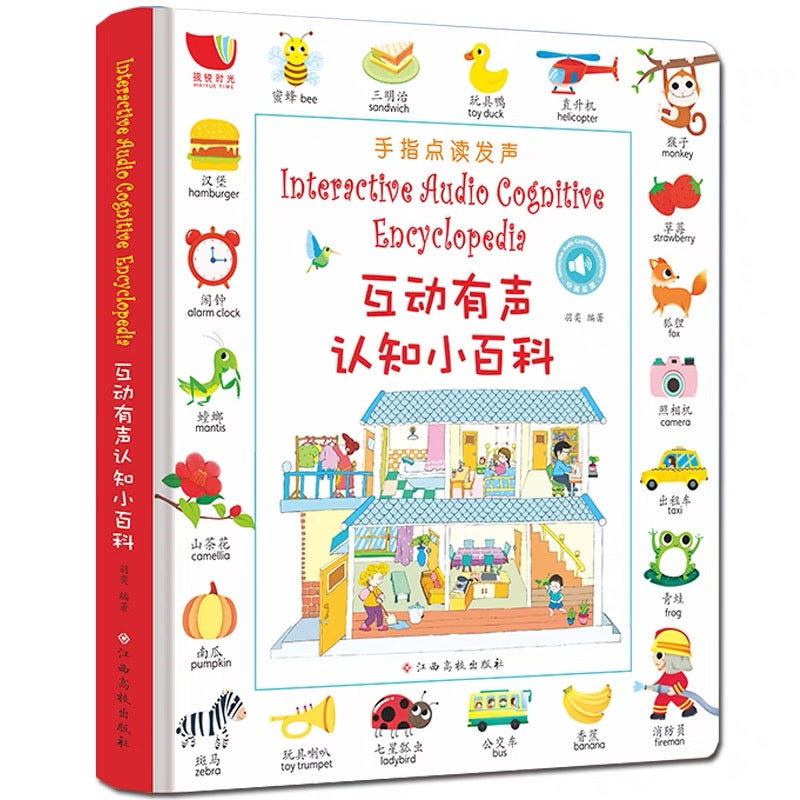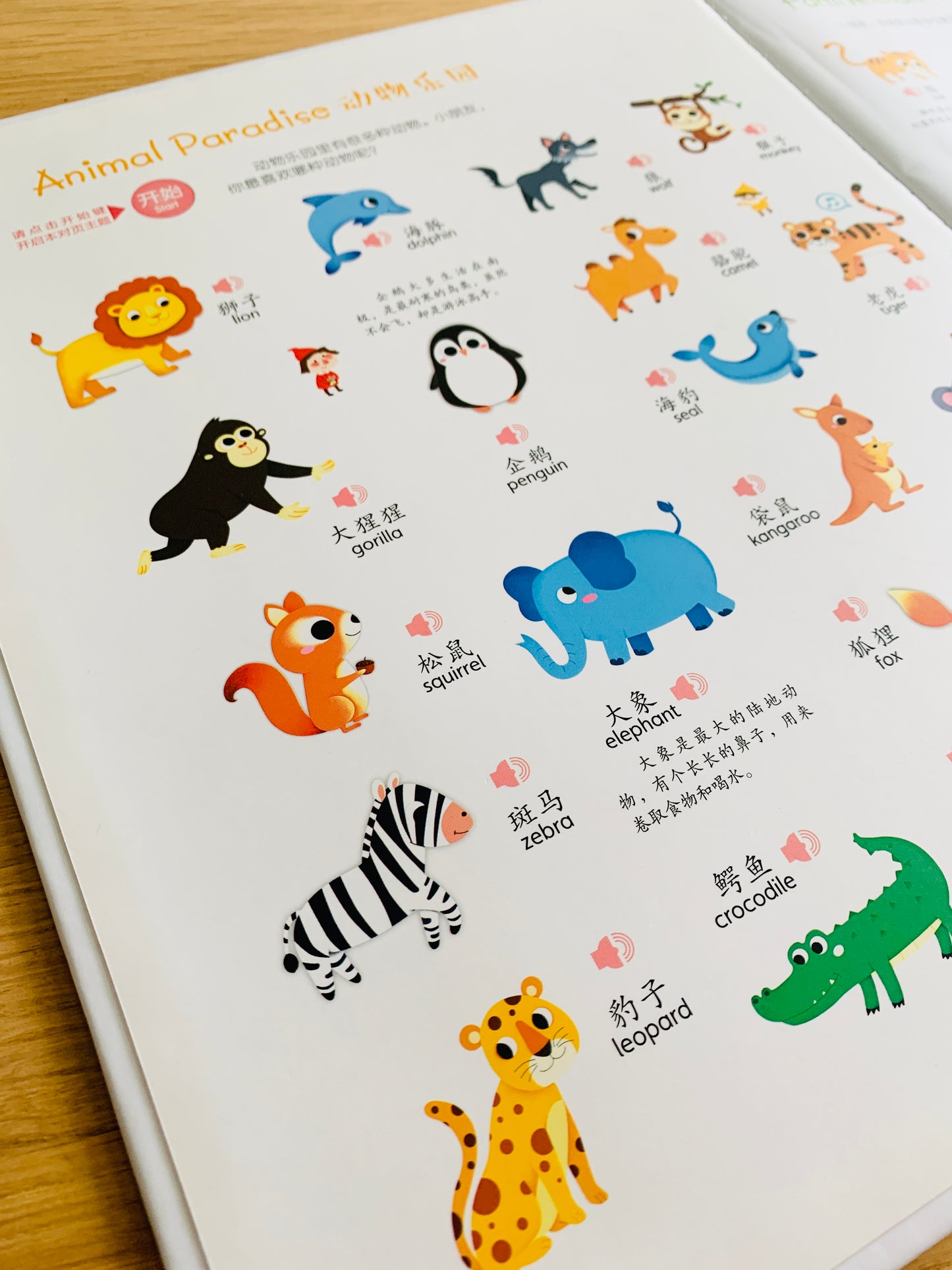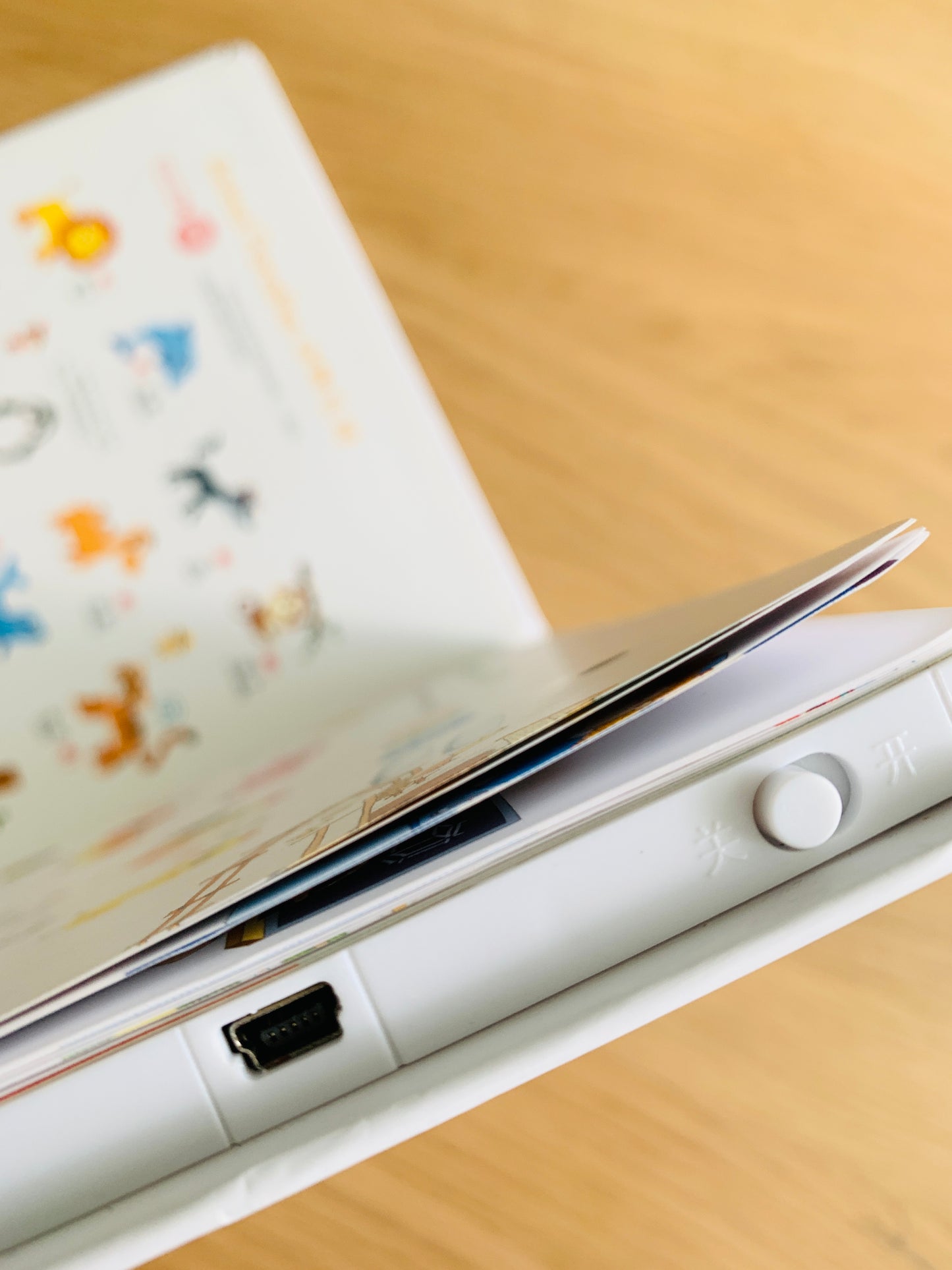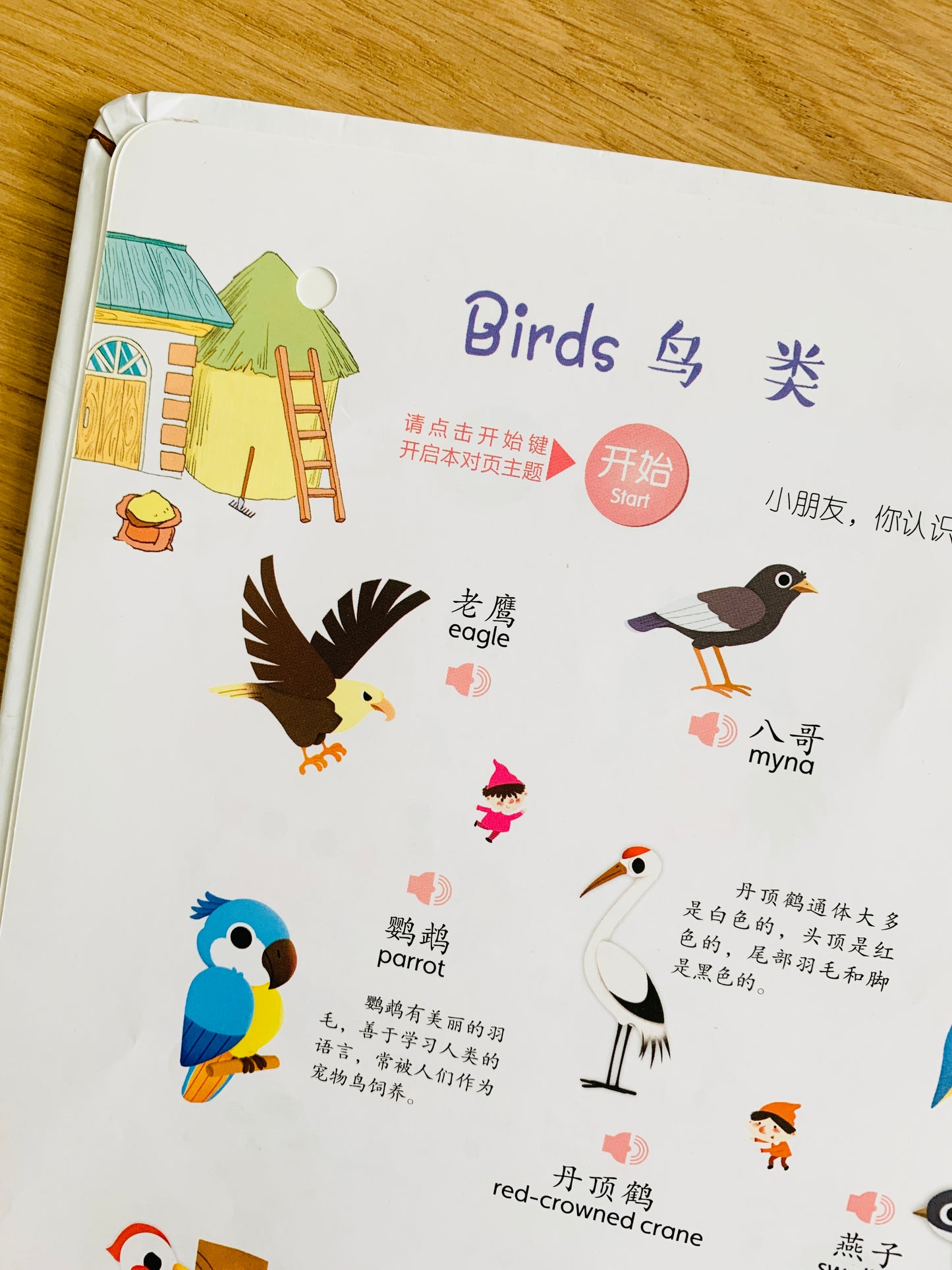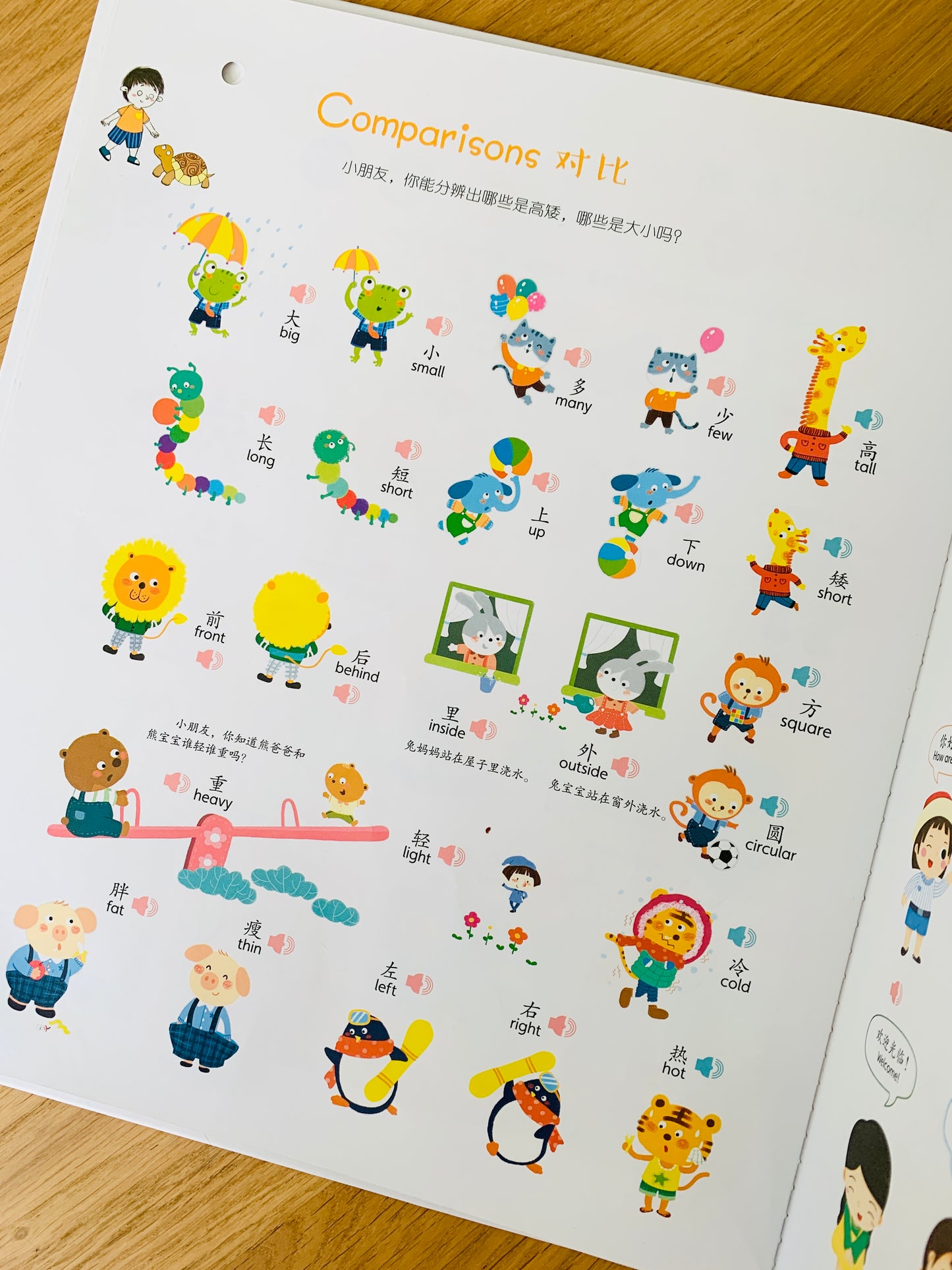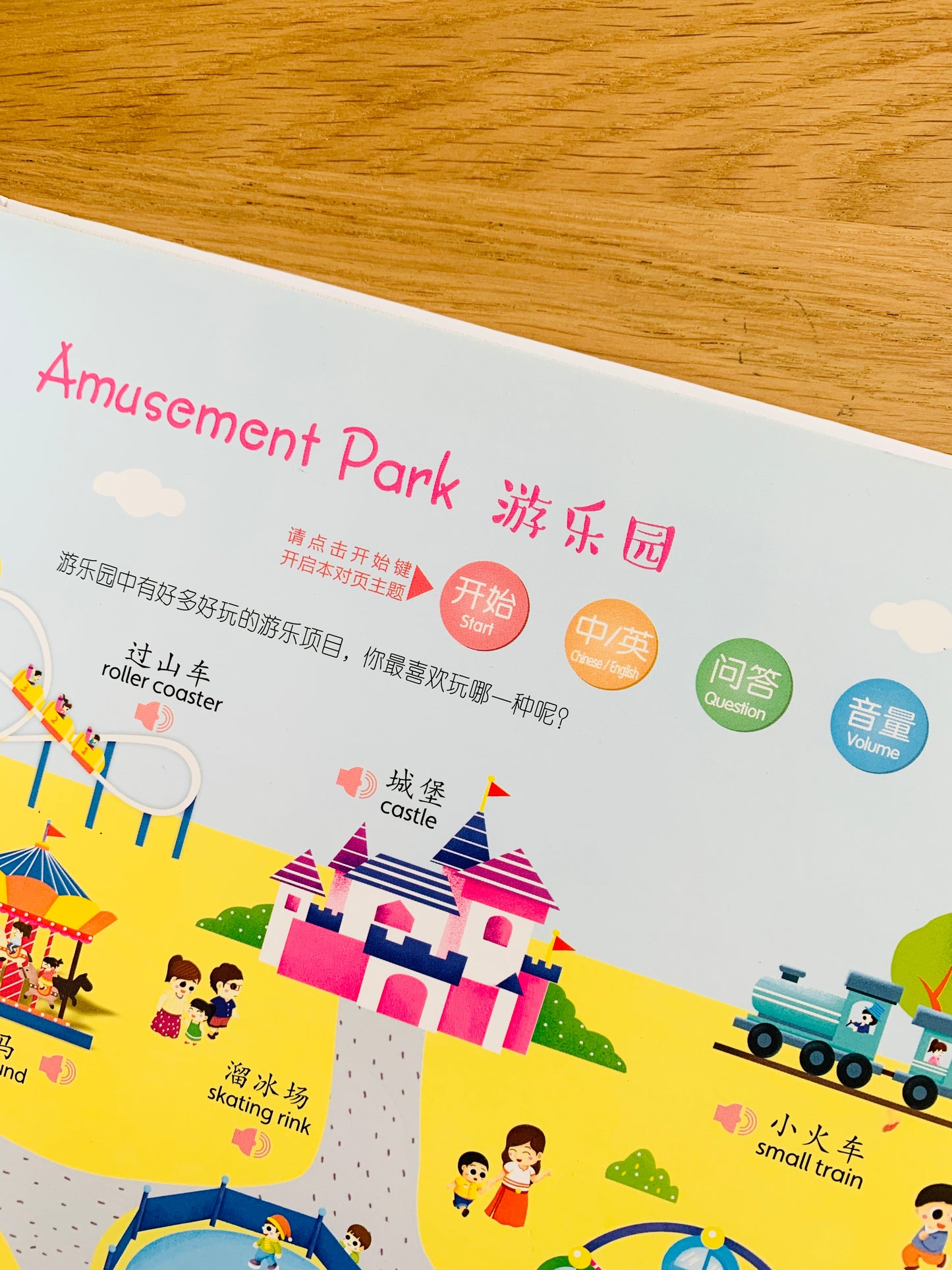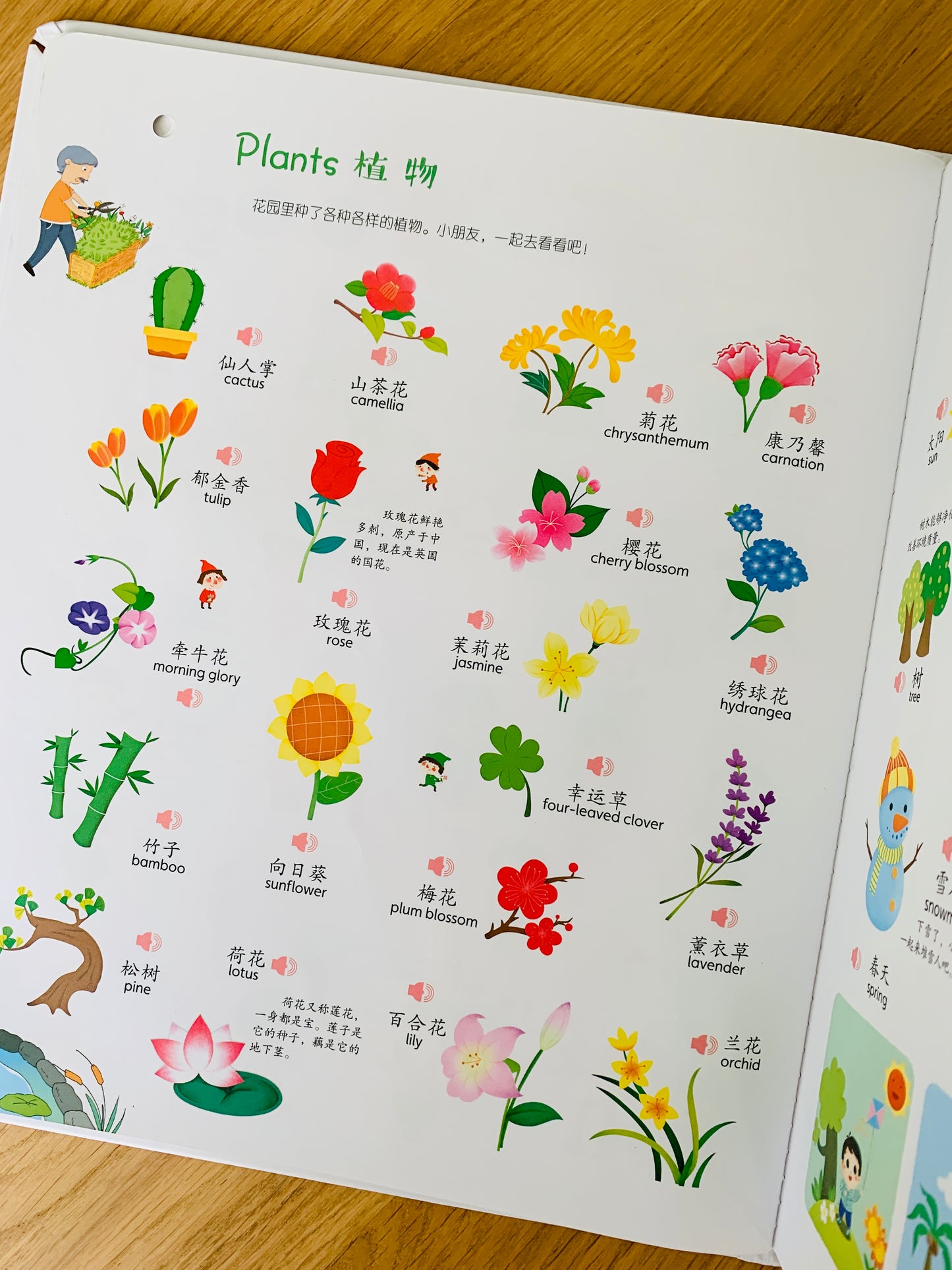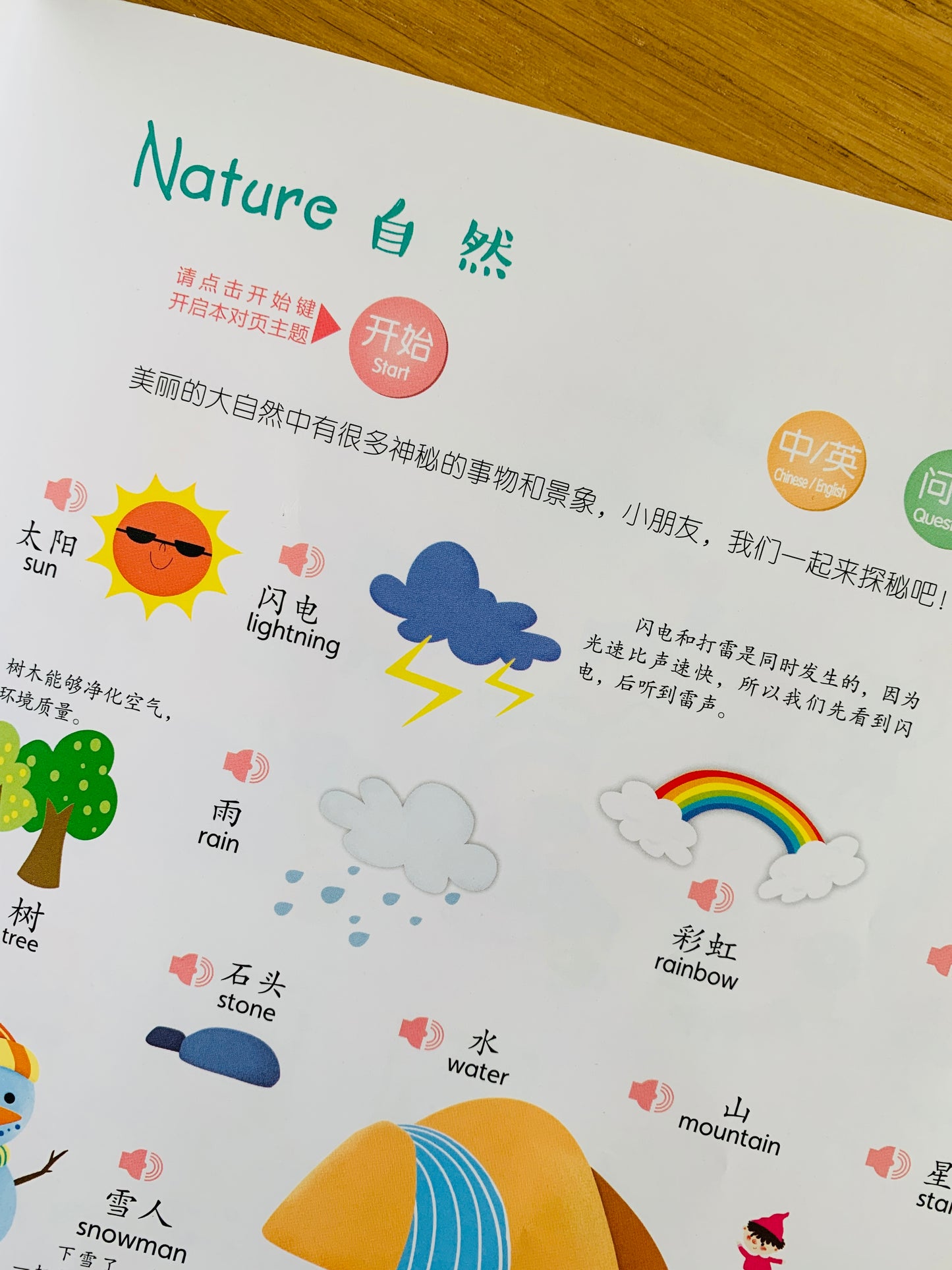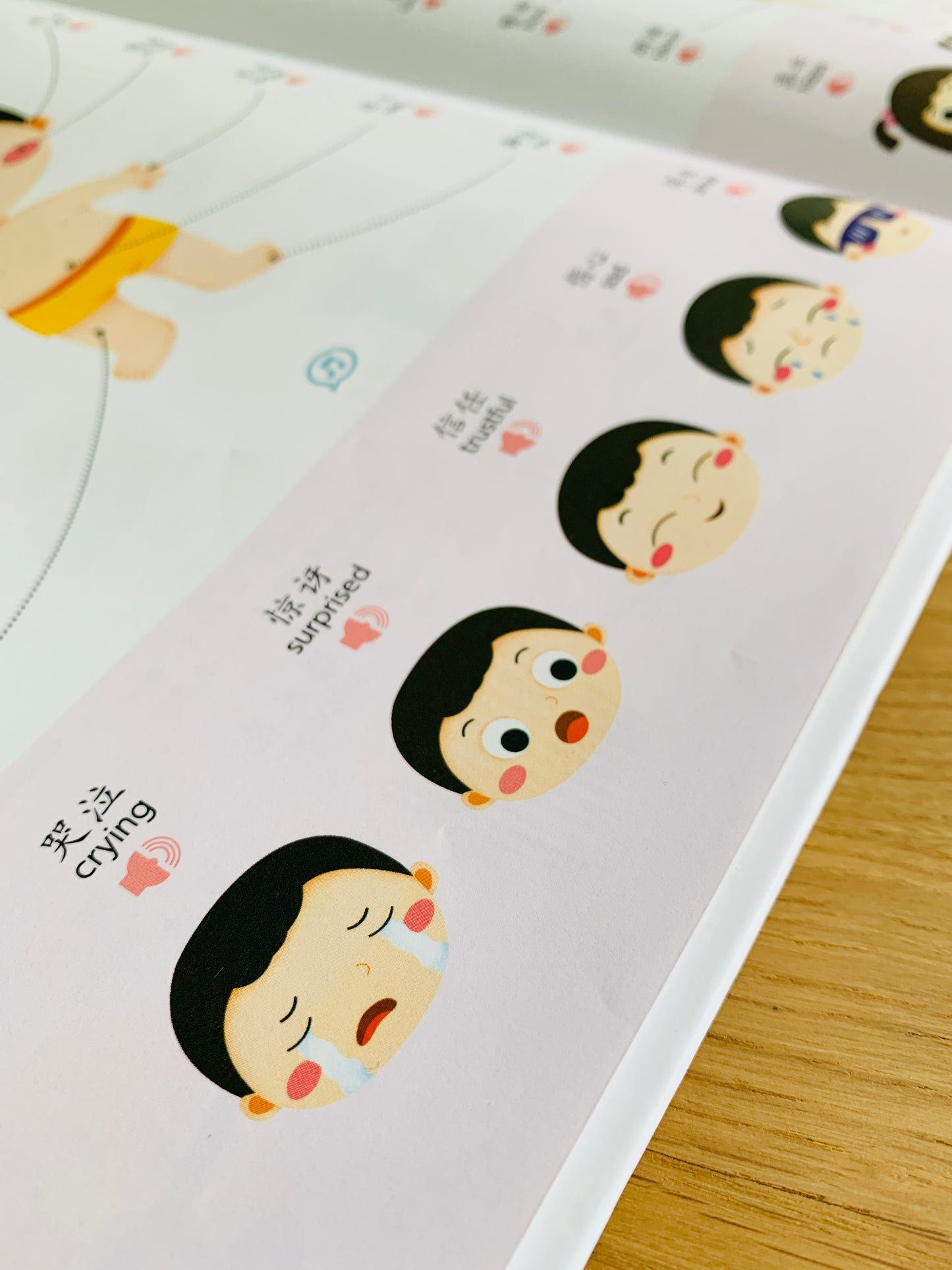 Best chinese audio book so far
My 2 boys aged 2 and 4 love it, sounds are realistic, lively songs with catchy beats and lots of guessing games to entertain the kids. And it's chargeable so we don't need to worry about battery replacement.
Superb for encouraging interest in mandarin
My child is happily exploring the book himself, pressing all the buttons, and inadvertently learning the mandarin names for vehicles 😂
Perfect for Little Ones, Babies, Toddlers, (Tabies) and Preschoolers
This Soundbook is a quick hack to teaching your little ones Mandarin! It has sound, music so fret not if you are lacking in language skills as the books pronounces the words perfectly once baby touches the different items in the book. I got this as a gift for a friend's 14 month old, he loved it! Just be mindful of the pages and teach baby to be gentle with them as they could tear.
Great for self-directed learning!
My 2y9m loved it right away! The 回答 function is great too. English labels and pronunciation are sometimes mispronounced/odd, but make for good entertainment (e.g. 臀部=buns). Terms also skew more China-style. The audio sometimes malfunctions (plays audio from an incorrect page), and our copy strangely came without a cable, but otherwise this was an excellent purchase :D
Good book to engage the child
This sound board book is great! It engages her with the sounds of the animals, transport vehicles, etc and allowed me to learn the terms together with her! Great start to building vocabulary.