Board Book Encyclopedia for Little Ones (Set of 2)
Regular price
Sale price
$19.96 USD
Unit price
per
Sale
Share
This is a wonderful set of board books for any baby and toddler, filled with realistic images on distinct backgrounds. I love how the layout is simple and helps little ones learn new vocabulary effectively. The simple sentences are great bite-size conversation starters! Perfect for parents who are keen to start introducing Mandarin words and simple phrases to their little ones.
My 4 and 6 year old could not help flipping through the pages to see the beautiful photographs, and asking me what the Mandarin terms are. It boosts their confidence when they can read many of the words they see!
The sturdy board book format is awesome for chubby little fingers to flip, and can withstand a little rough handling from the young ones! The rounded corners add a nice touch.
Set includes:
启蒙认知100词 100 First Words (Out of print)
数字颜色形状 Numbers Colors Shapes (Out of print)
快乐宝贝认动物 Happy Baby Animals
快乐宝贝学单词 Happy Baby Words
Ways to use the books:
I highly suggest introducing the Mandarin terms alongside real-life concrete objects as much as possible, and using these terms in meaningful day-to-day situations, to make the language come alive!
Try not to "test" the child too much, and possibly turn him or her away from the language! The more you speak and read, naturally they'll pick up more.
For toddler and older kids, you can play an I-spy game. Eg 找找看,找找看,我们来找一件红色的东西。
Recommended for Ages: 0-5 and beyond!
Pages: 104
Books in set: 4
Format: Board Book
Language: Simplified Chinese
Author: Roger Priddy
Translated from: English
Translated by: 张芳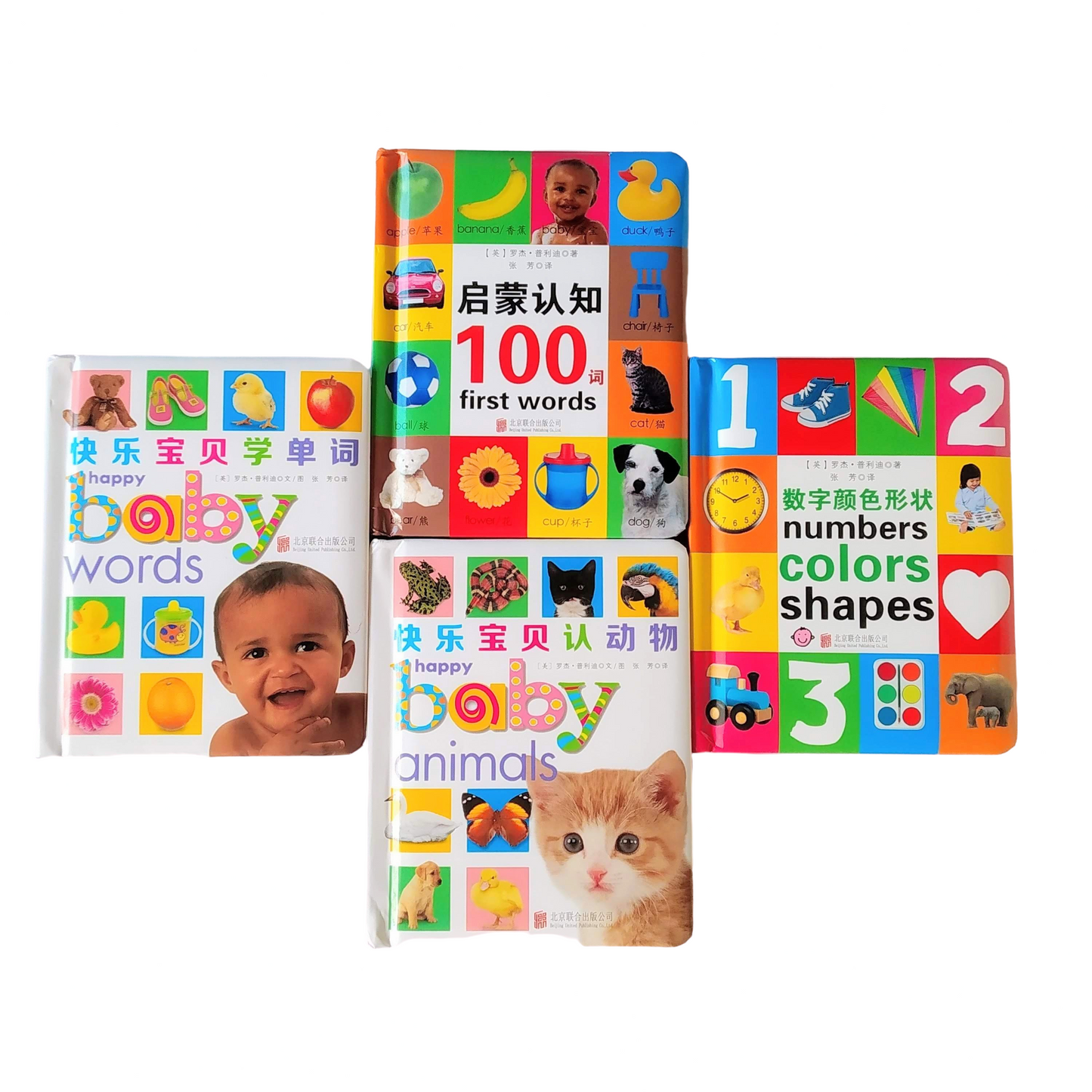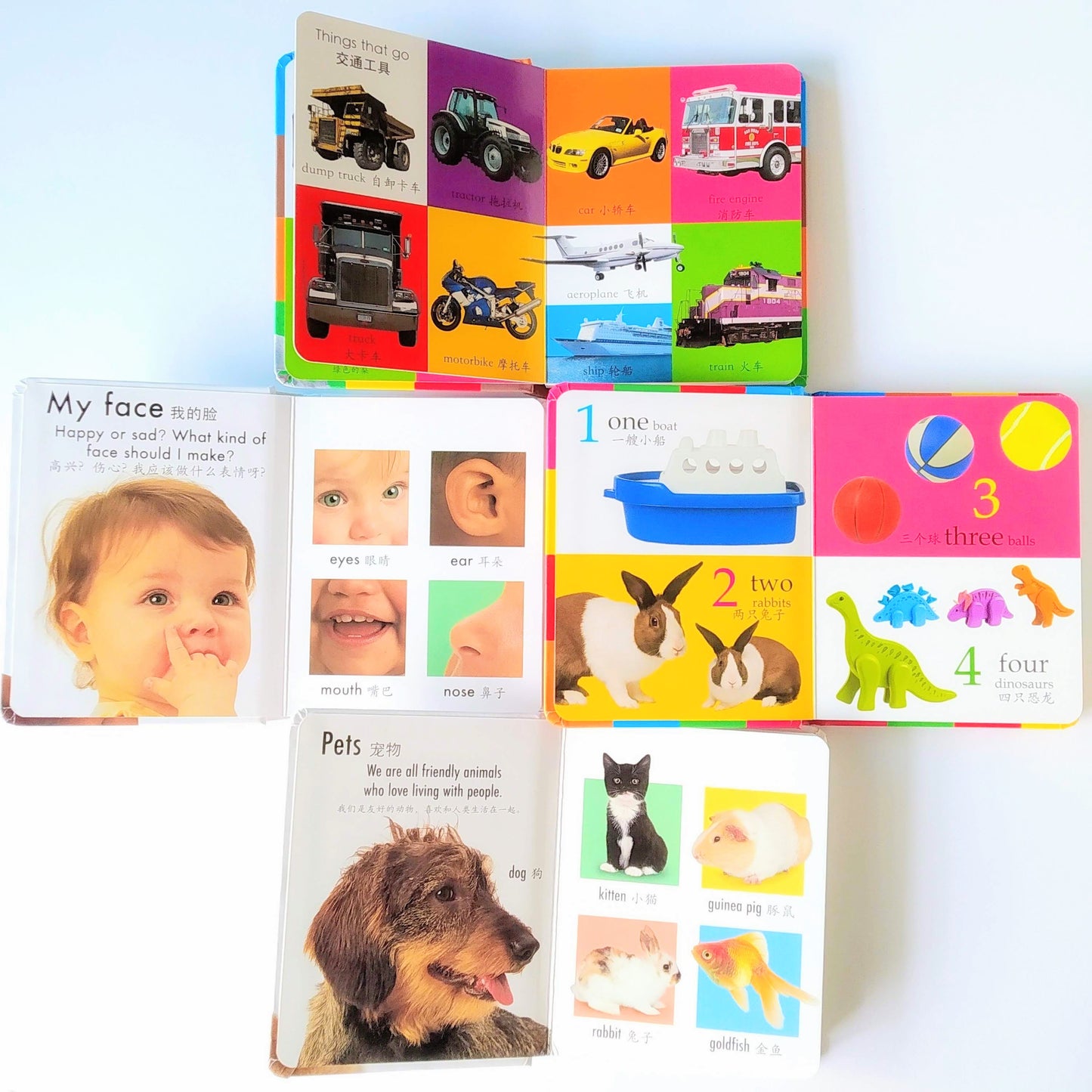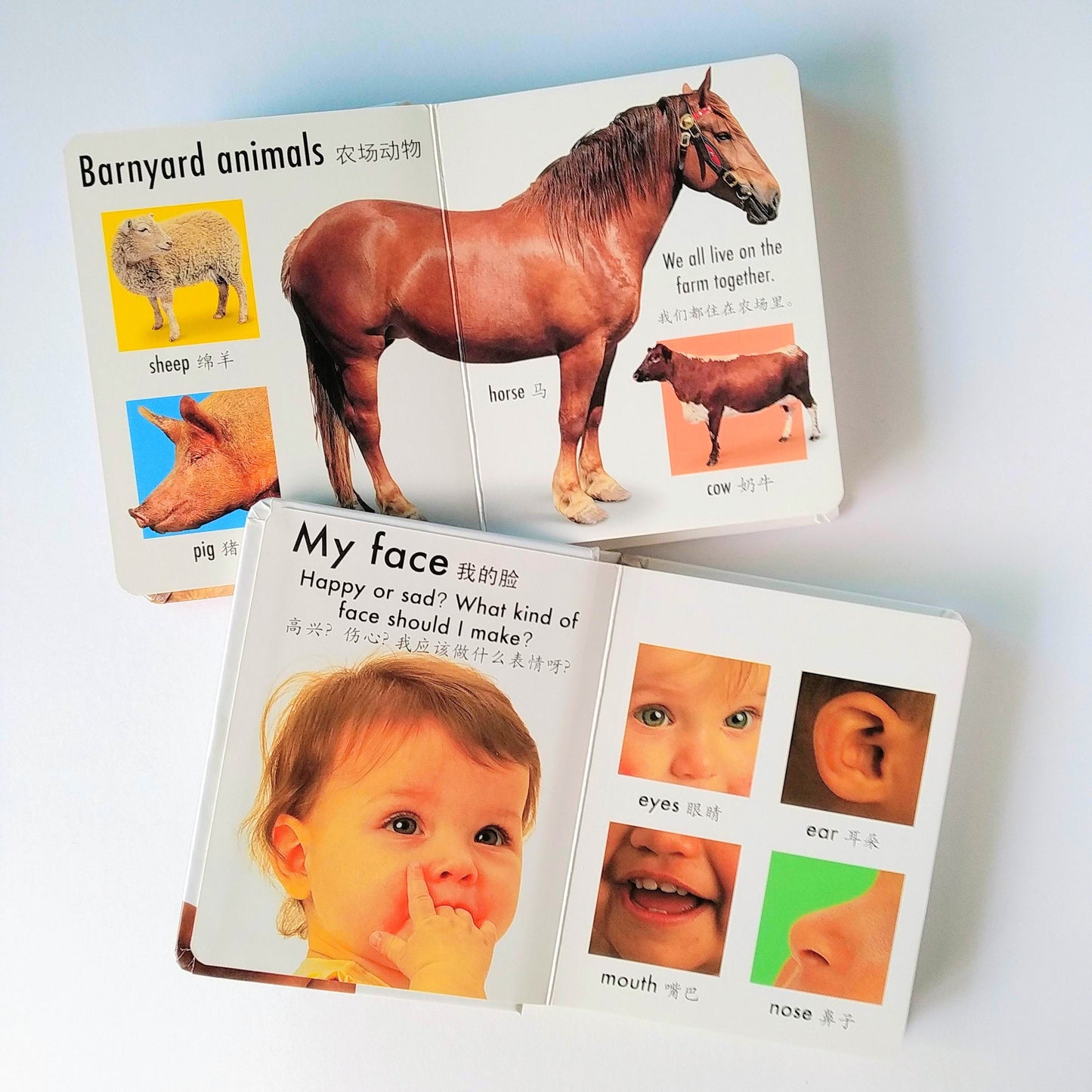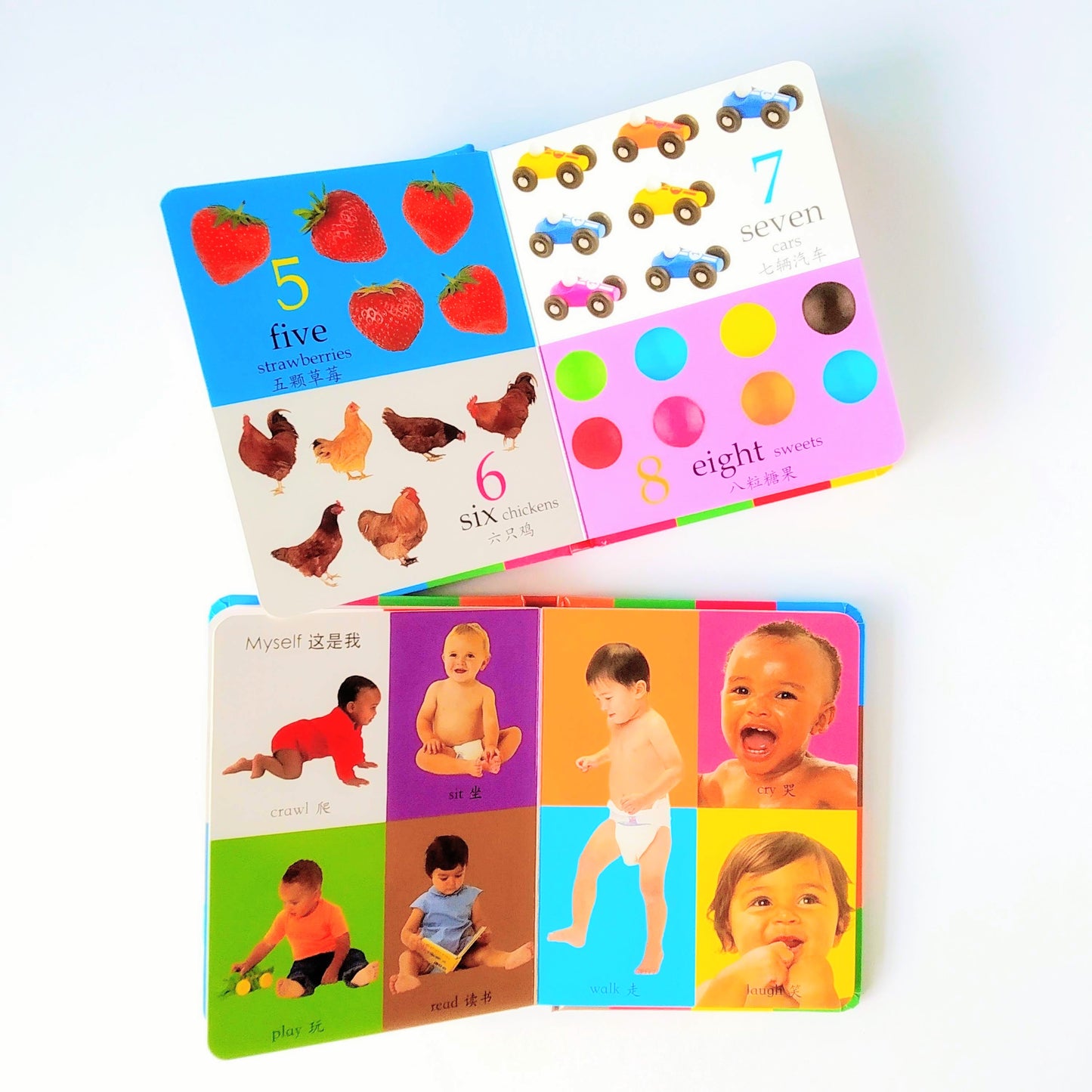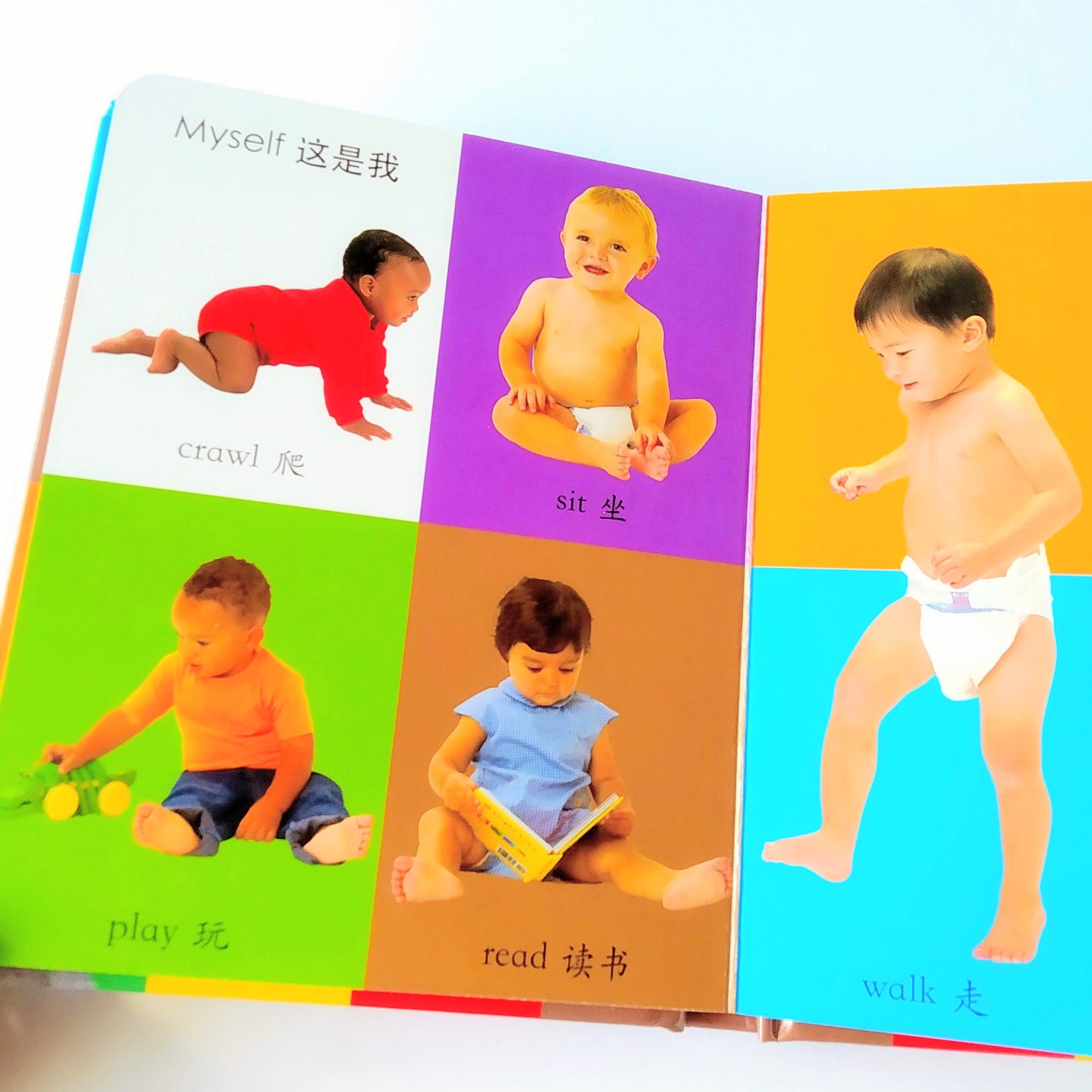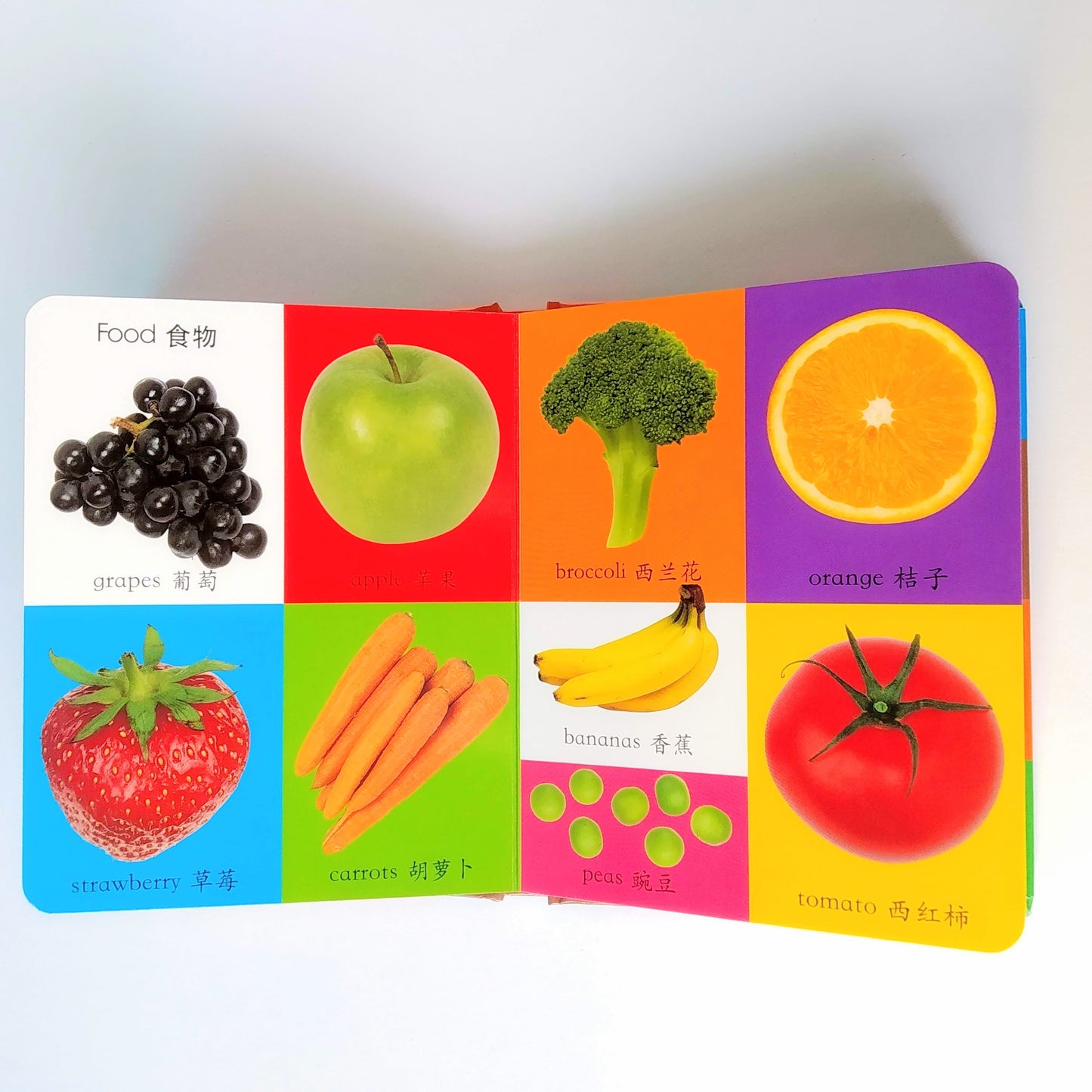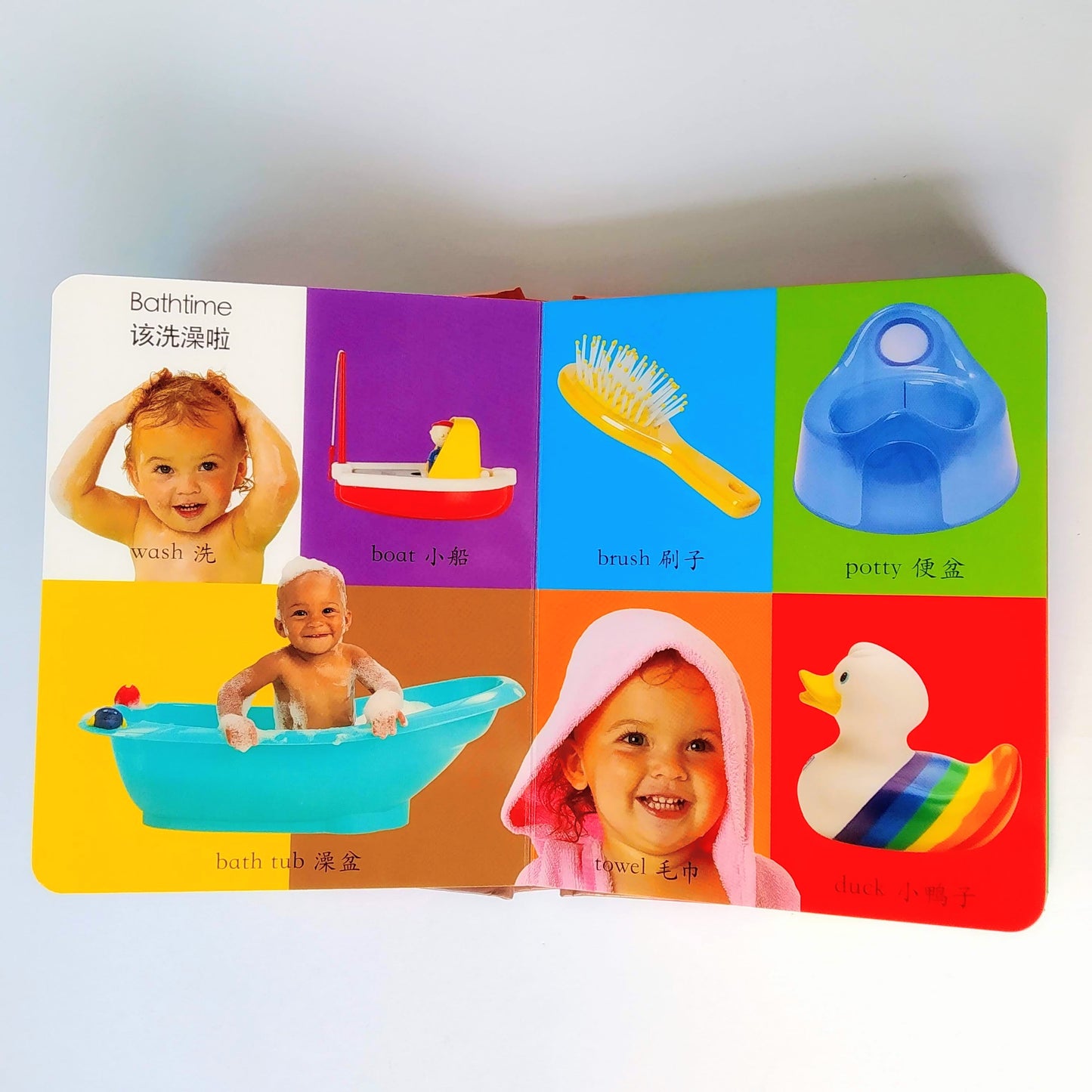 Great for little ones
Real pictures, simple to follow. Great starter books to build a love for reading.
Good book for the active toddler!
These two titles are one of the rare books that keep my 1.5yo engaged. The illustrations are real life pictures, not drawn hence it captures their attention.
Excellent books for kickstarting a bilingual learning journey
These board books are really hardy! Love the images used and the bilingual vocabulary and simple sentences that can be used in everyday life! Would highly recommend
Best buys!
It was a pleasant experience buying from My Story Treasury. The beautiful books are wrapped nicely in new cling wrap and bubble wraps, my little one loves the books a lot every time I read to her.
Interesting, functional & bilingual!
Set eyes on this set of books because it has real life images of babies/toddlers, pets, fruits etc! Which my son really enjoys looking at. Book is of the perfect size for him to grab at as he's still perfecting his pincer grasp. I like that it's bilingual as well - dual use! Recommended it to a friend who also purchased it immediately for her 8mo.