开心小猪和大象哥哥 Elephant and Piggie (Set of 17)
Regular price
Sale price
$57.11 USD
Unit price
per
Sale
Share
The classic Elephant and Piggie books by Mo Willems always has kids in giggles, and are awesome for budding readers to practise high frequency words. A top favorite for gifts, or birthday goodie bags!
I give these books full credit for teaching my kids how to read words like 在,能,要,会 that got my kids stumped in 四五快读 as they are less concrete. The kids would request me to read a whole load at a time as they really enjoy these books.
Set includes:

今天我要飞!

我的朋友不开心


第一次参加派对!

你头上有只鸟!

吓你一跳!

看我来扔球!
大象不会跳舞!
我要走了!
我能一起玩吗?
我们在一本书里!
要不要分享冰激凌?
听我吹小号!
开车去兜风!
大个子抢了我的球!
我是一只青蛙!
新朋友真有趣!
等待真不容易!
Over the months since we've got this set, the kids have been requesting to re-read them many times! Different characters have different colored speech bubbles in the book, so it's really fun for group readaloud. We take different characters each round, and switch around the next time we read it again together.
I appreciate that the text is large and really readable, giving budding readers a lot of confidence. I really love the typography in this set - you can literally see the character's emotion in the printed text! When the text is small, we know to whisper, and when the text is bold and in big font, the kids scream their lungs out!
The only bad time to read this is when the baby is sleeping, the elder two can get pretty carried away in their dramatization and laughter.
Recommended for ages 4-8
Format: Softcover
Number of books in set: 17
Just to share an awesome teaching guide for Mo Willems's Elephant & Piggie Books that I found online on Disney Books! The guide is in English but it has plenty of ideas that can be adapted for our extended learning after reading this set of books in Mandarin.
Acclaim for the Elephant & Piggie Series:
✰ "[A]ll the snappy pacing and wry humor readers have come to expect of the Geisel Medal–winning series, with a valuable lesson in friendship and flexibility tucked inside." — Kirkus Reviews (starred review)
✰ "These masterful mini-dramas will delight and amuse easy-reader and picture-book audiences, alike." — School Library Journal (starred review)
✰ "Accessible, appealing, and full of authentic emotions about what makes friendships tick, these titles will put a contemporary shine on easy reader collections" — Booklist (starred review)
✰ "The masterful combination of early-reader convention and sly wit make this pair of pals one to celebrate." — Kirkus Reviews (starred review)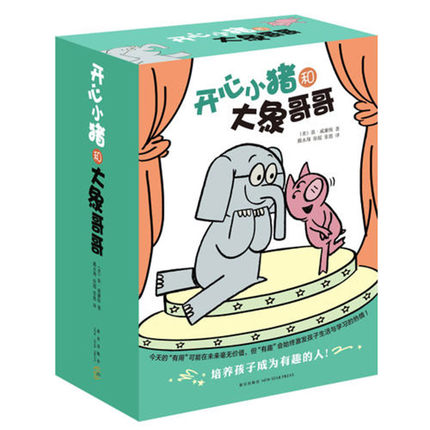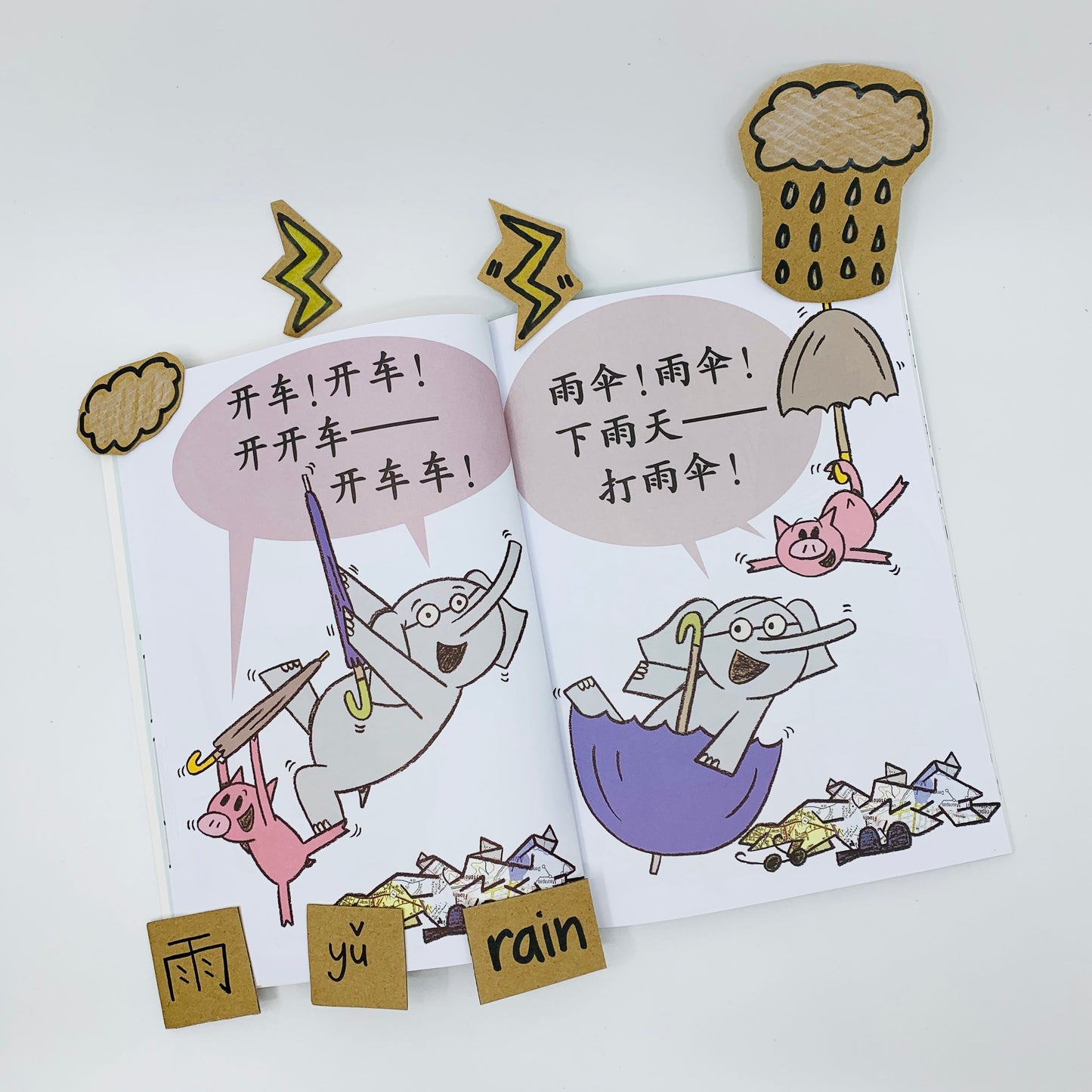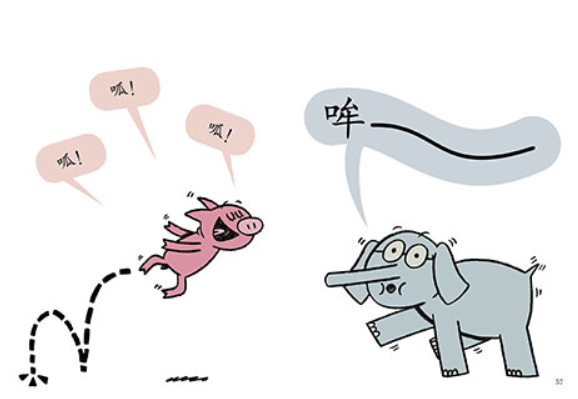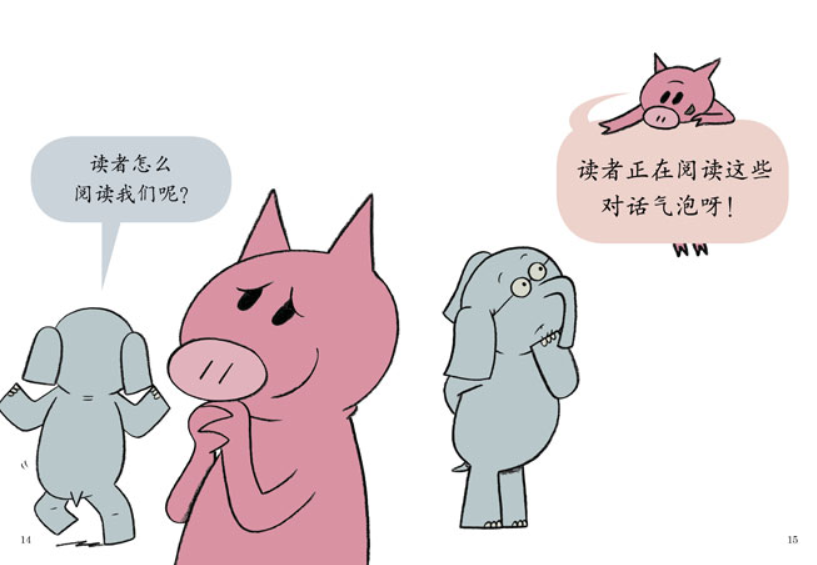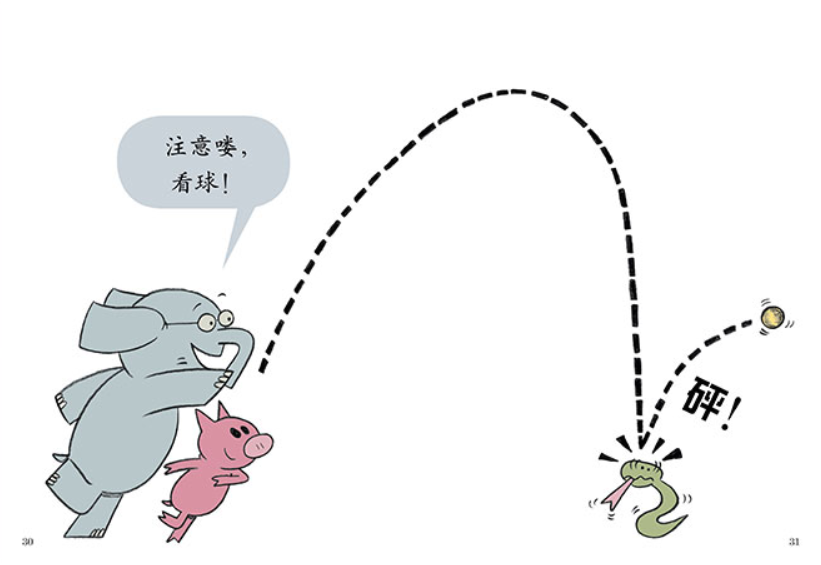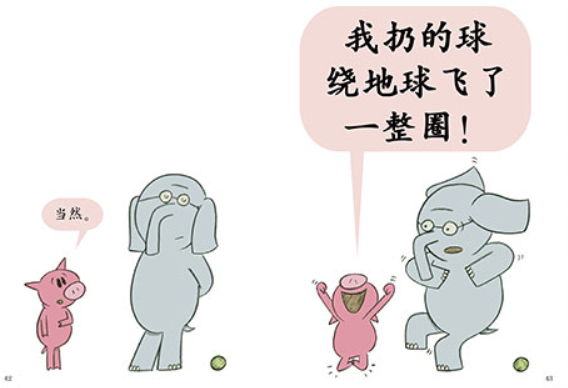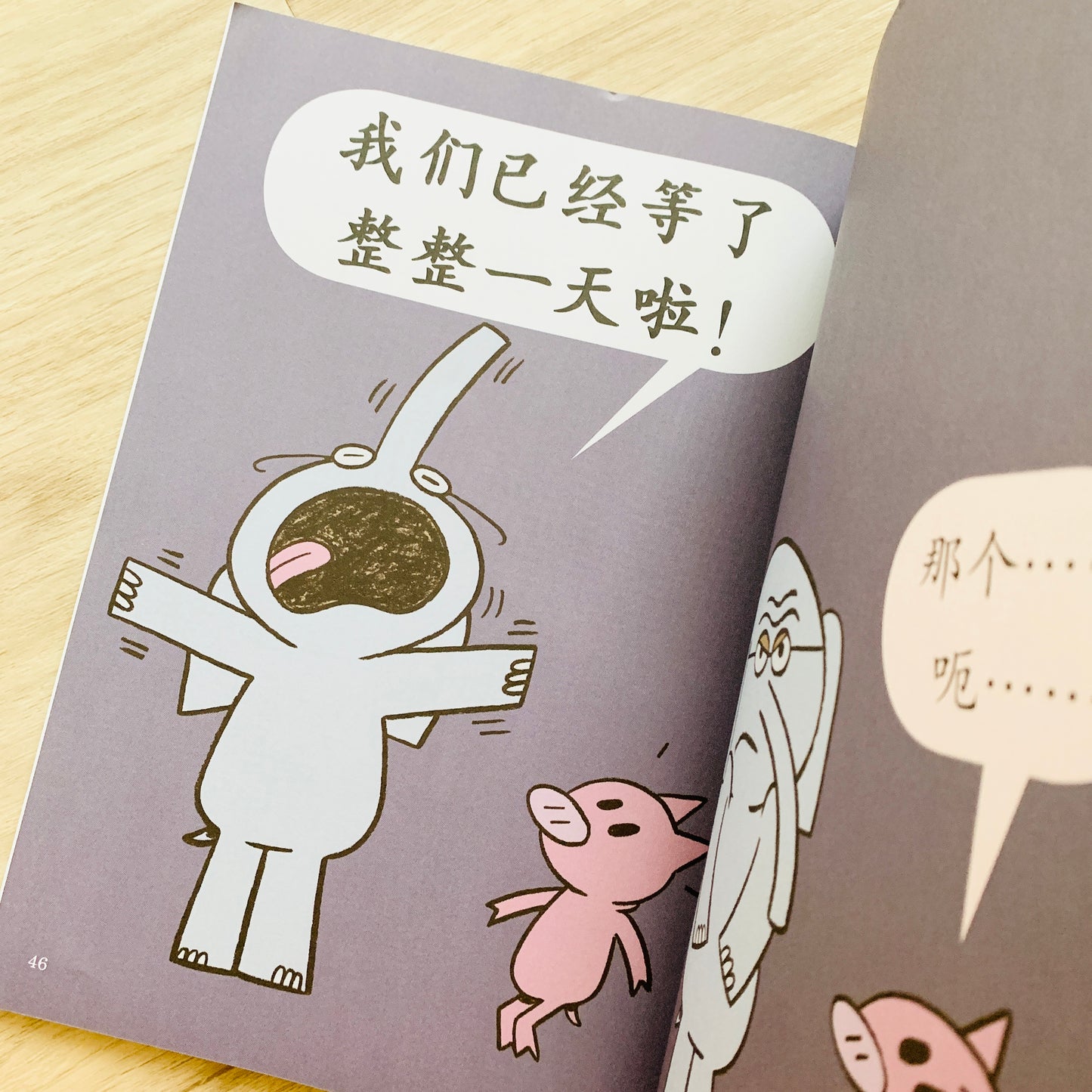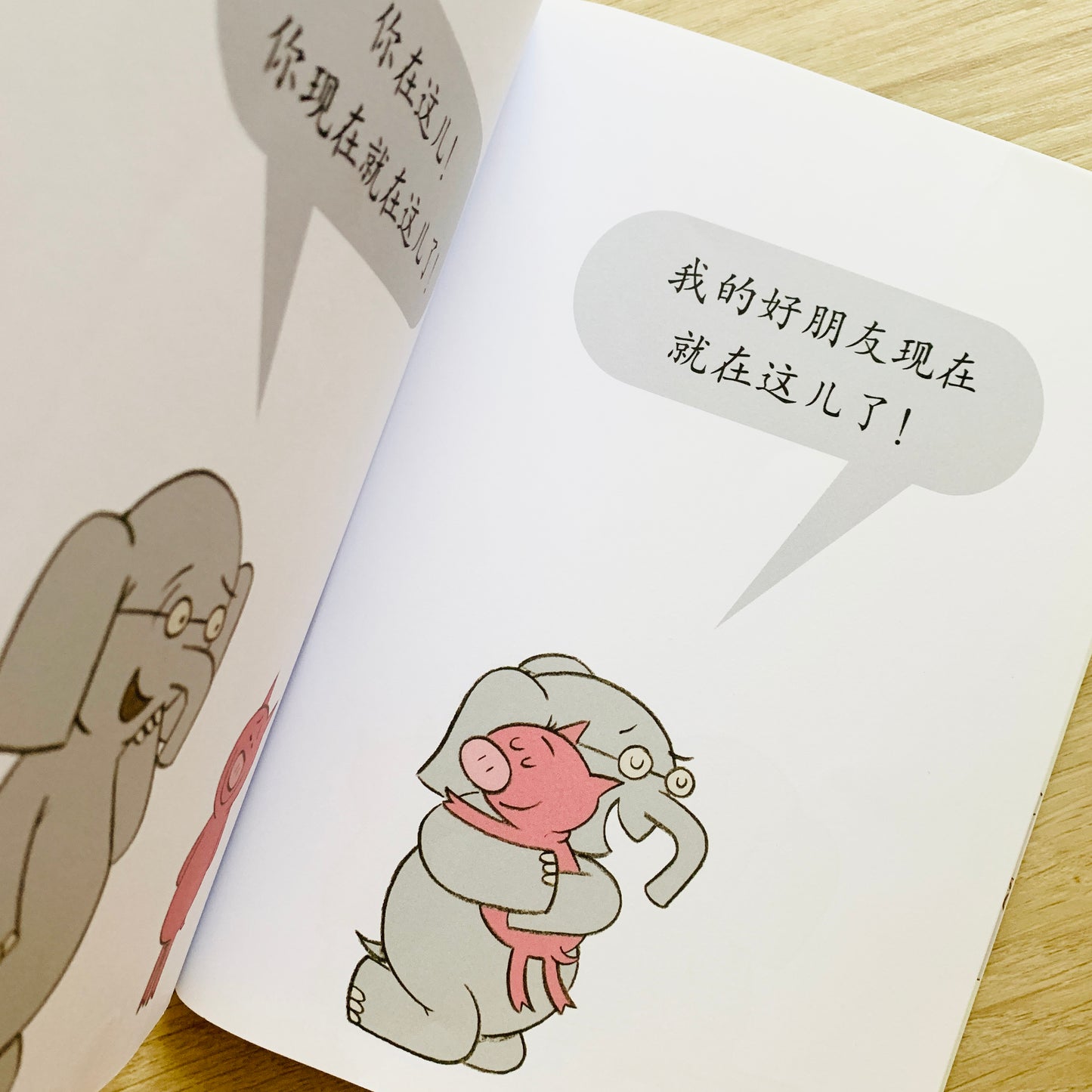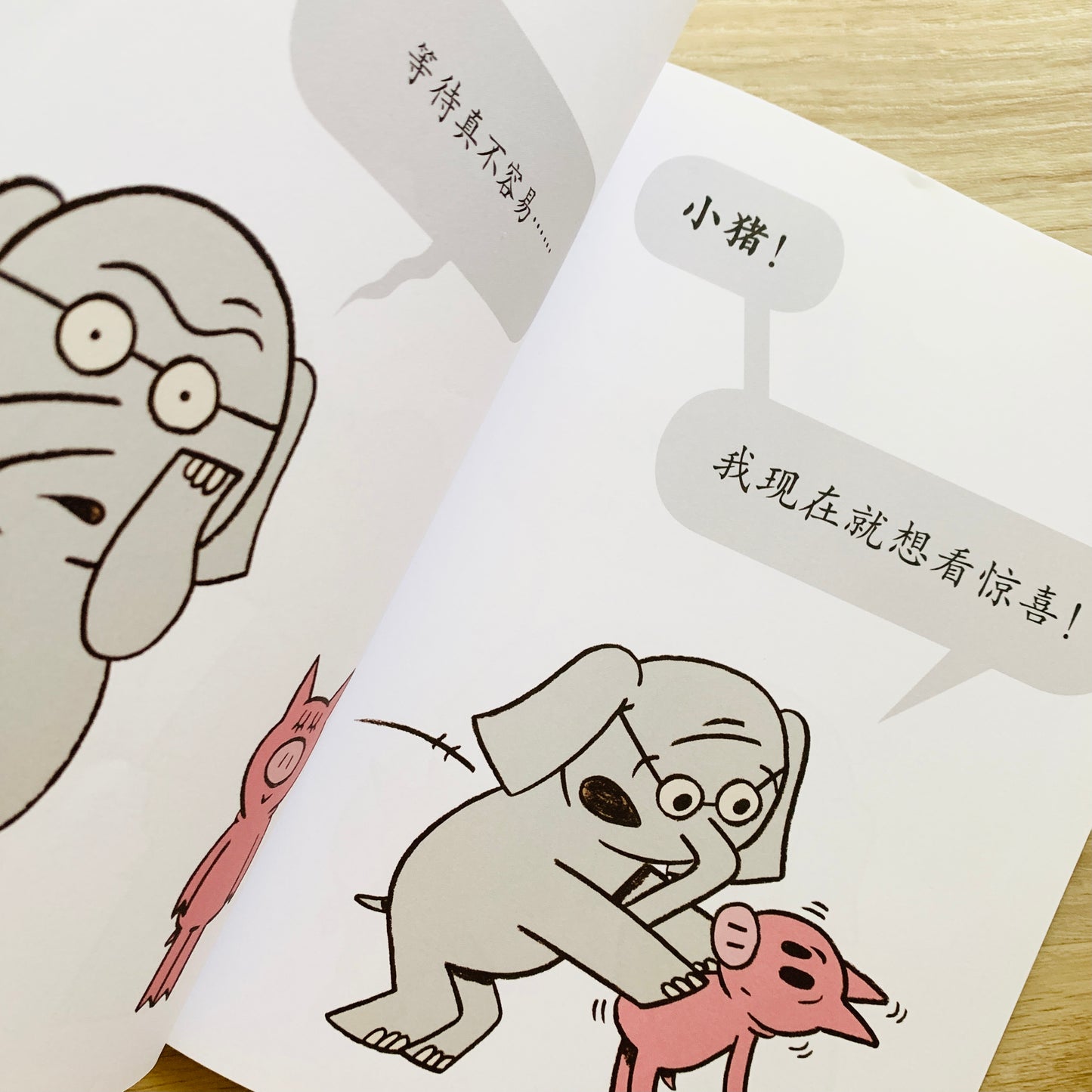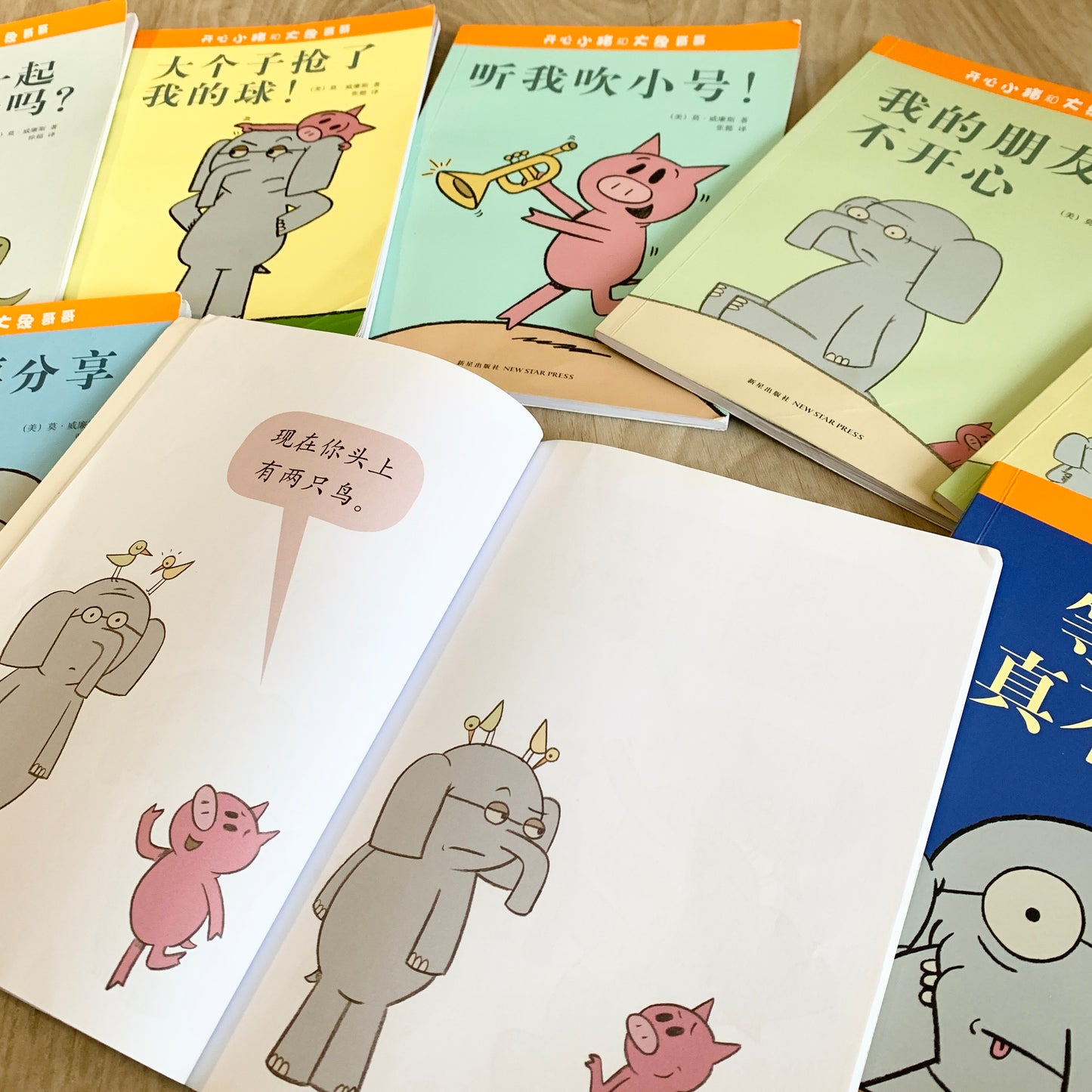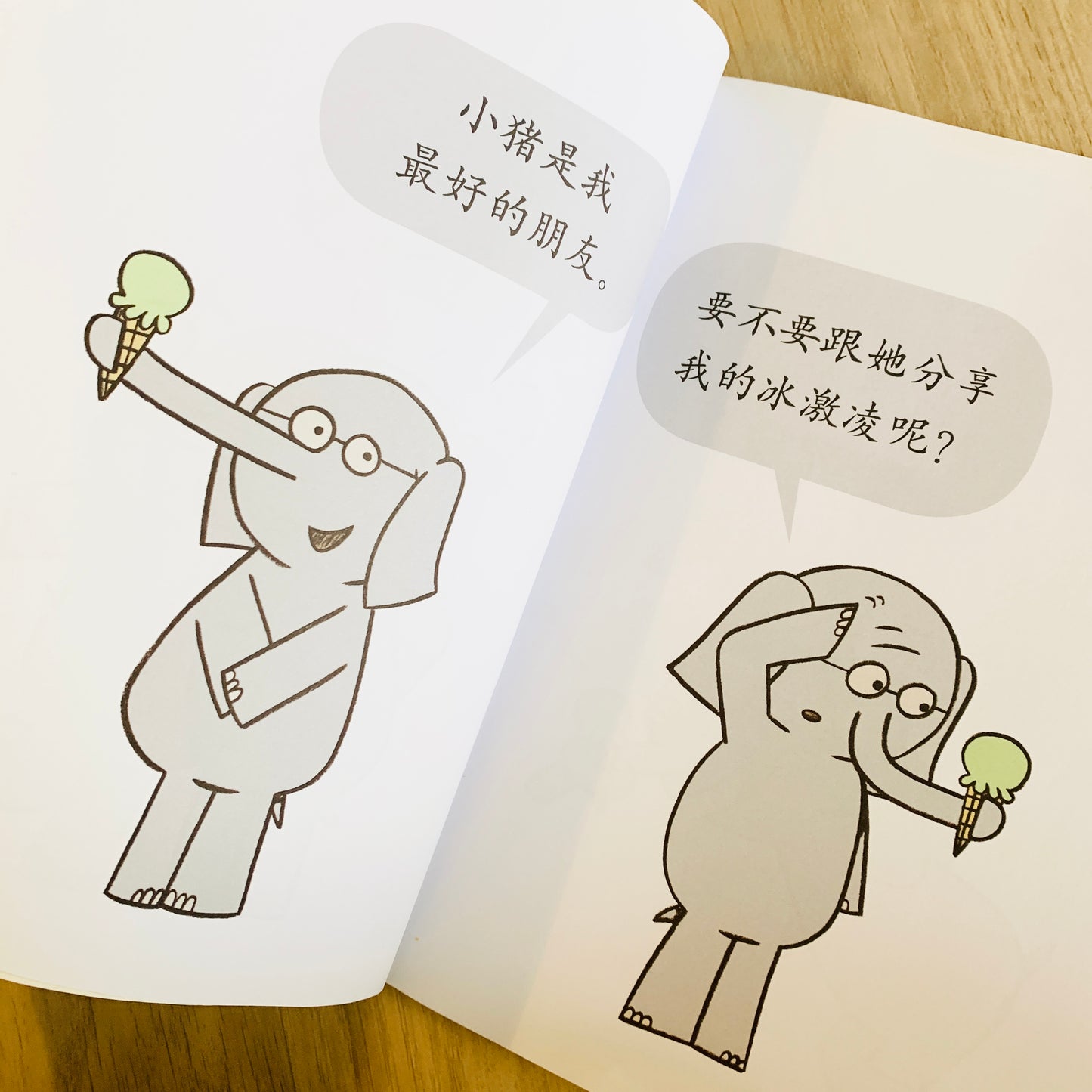 Funny stories that 'stick'
Introduced it to my kid when they turned 2, and we've been leisurely making our way through the titles this past year (about halfway through). They've picked up lots of funny phrases from the books, such as "我的英雄" and "打扰一下", which is hilarious and encouraging (for me). A frequently requested set of stories! My only small gripe would be that there are some colloquial phrases so I've been changing the words up a bit.
Hilarious and very lovable
Elephant and piggie is enjoyable for this mama! The characters are very endearing, I like that there is a wide range of things that happen in the books from sharing ice cream, to playing pretend, making music, going for a drive, preparing for a party… Lots of opportunity to pick up language and most of all to appreciate the friendship and loyalty between the two. A sparkling recommendation.
Amusing book
Kids loved the book and are very amused by the stories. Level is accessible for my P2 child.
Easy and fun for beginner readers
Interesting and fun storyline for young kids. Makes reading chinese fun!
I feel that I must take time to thank you for recommending this series because I just received this today and my dg (6+) is hooked onto her 1st book 大象不会跳舞。 She tried to read the words and got better due to the clever repeats throughout the book and then wanted to role-play Elephant and then with Piggie, imitating their actions and having so much fun! And she happily packed the book into the bag for silent reading because she says that she has learnt the words already! Her learning through fun with this book says it all, I don't need to add further words to this review.
Thank you so much Fei for taking the time to review this. Wow! I'm so glad to hear that this series has sparked something within your daughter and got her hooked onto reading and role-playing in Mandarin, in such an enjoyable way! Rejoicing with you in this bilingual parenting win! Can't wait to have her explore and enjoy the other 16 books in the series (: Thank you for trusting our recommendations and we're elated to know this is a winner for your family too. Looking forward to share more literary gems with your family over time!