不变的,一样的 Everything's Fine
Regular price
Sale price
$22.13 USD
Unit price
per
Sale
Share
第一次读这本书的时候
心有点痛、有点感伤
疫情开始到现在
和其他家人朋友的时间少了好多
好多事不能做,好多地方不能去

"忽然之间你我的     距     离,
拉得     好远       好  远  。"
时间久了,负面新闻听多了
心真的觉得有些累了
"风雨中,
天晴遥遥无期。"
但是阿果的书
往往有乐观的一面
"唯独自然野趣获得了解放。"
也给人带来希望。
"风雨来了,
下一刻一定会放晴。
这也是不变的。"
We're really excited to stock Ah Guo's latest book, a record of Singapore's circuit breaker season.
Life has been forever changed since Covid-19 spread around the world in a global pandemic, and this book details scenes around Singapore that we could never imagine happening in the past, but have come to accept, like
social distancing
mask-wearing
not being able to gather in big groups with family and friends
relatively empty streets 
public seating areas being cordoned off
What we love about this book
visual documentation of life in Singapore amidst the global pandemic
almost 30 endearing and beautiful watercolour illustrations
the words are extremely well-written - read them for yourself!
very relatable for children, with lots of landmarks / things that little ones can recognise - Merlion, Esplanade Theatres by the Bay, Marina Bay Sands, Art Science Museum, hawker center, durian stalls and lots of heartland scenes!
helps us make sense of changes, find little things to be grateful for, and gives hope on the journey ahead
Each book comes with
Ah Guo's 亲笔签名和插画 autograph and a little drawing!!

2 postcards
a personal note from him!
We also stock another set of books illustrated by Ah Guo - 儿童新唱计划: 我们的儿歌画故事 The Nursery Rhymes Project 1 & 2: Paint Our Songs (Set of 2). A lovely series of local nursery rhymes, a gift of song from one generation to the next!
Here's a peek behind the scenes of how Ah Guo illustrates and writes!
An inspiring video for little budding illustrators and authors.
Spot scenes from his newest book in the video (: 

Check out more of his artwork over at https://www.leekowfong.com/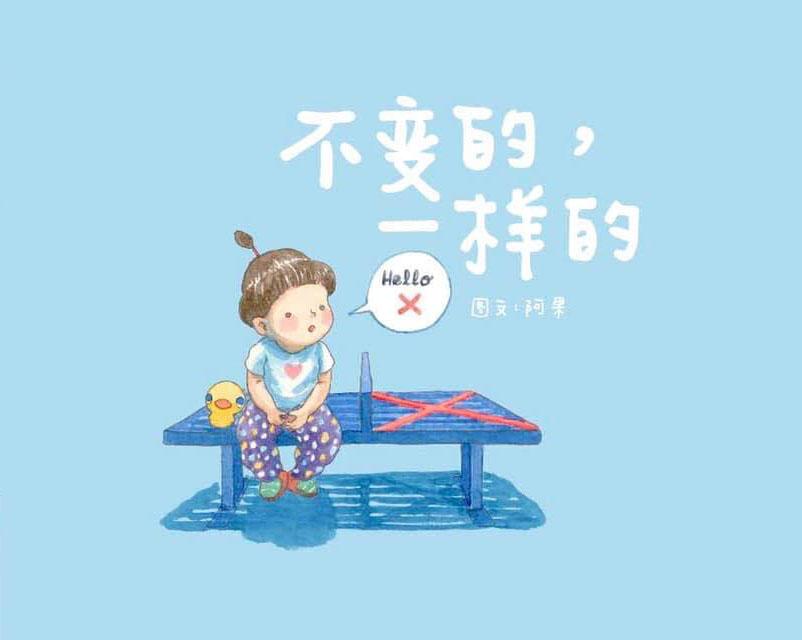 Interesting book
Interesting book that is very relevant to Singapore. I got it more as a keepsake to remind ourselves (and also to read to my children when they get older) about pandemic life in Singapore. The illustrations are beautiful as usual. My 2 year old isn't quite interested in the book yet but I expect I can get more use out of it when she's a little older.