满月 Full Moon
Regular price
Sale price
$9.84 USD
Unit price
per
Sale
Share
A moving title, which introduces the concept of death and adoption.
A slightly sad yet beautiful story illustrated in 中国风!
This book is about a little girl named 满月 because she was born on a day when the moon was at its fullest. She lost her parents at a tender age, first her dad, then her mum. Before her passing, 满月's mum told her that Daddy and Mummy will visit her on a day with a full moon.
A grandpa in the same village took care of 满月 and true enough, soon, on a day with the bright round moon, a car bringing a new Daddy and Mummy came to visit 满月, adopting her as their own.
An especially touching part is when 满月 returns with her adoptive parents the following Mid-Autumn Festival to visit the village grandpa, with a box of mooncakes. That scene is just etched into our minds!
做人要饮水思源。
Share this unforgettable tale with your child, and let us learn to be grateful for the people in our lives!
Recommended for Ages: 4-12
Pages: 40
Format: Hardcover
Language: Simplified Chinese
Author:  保冬妮
Illustrator: 马俐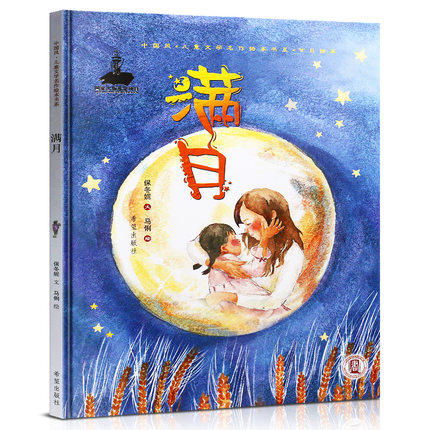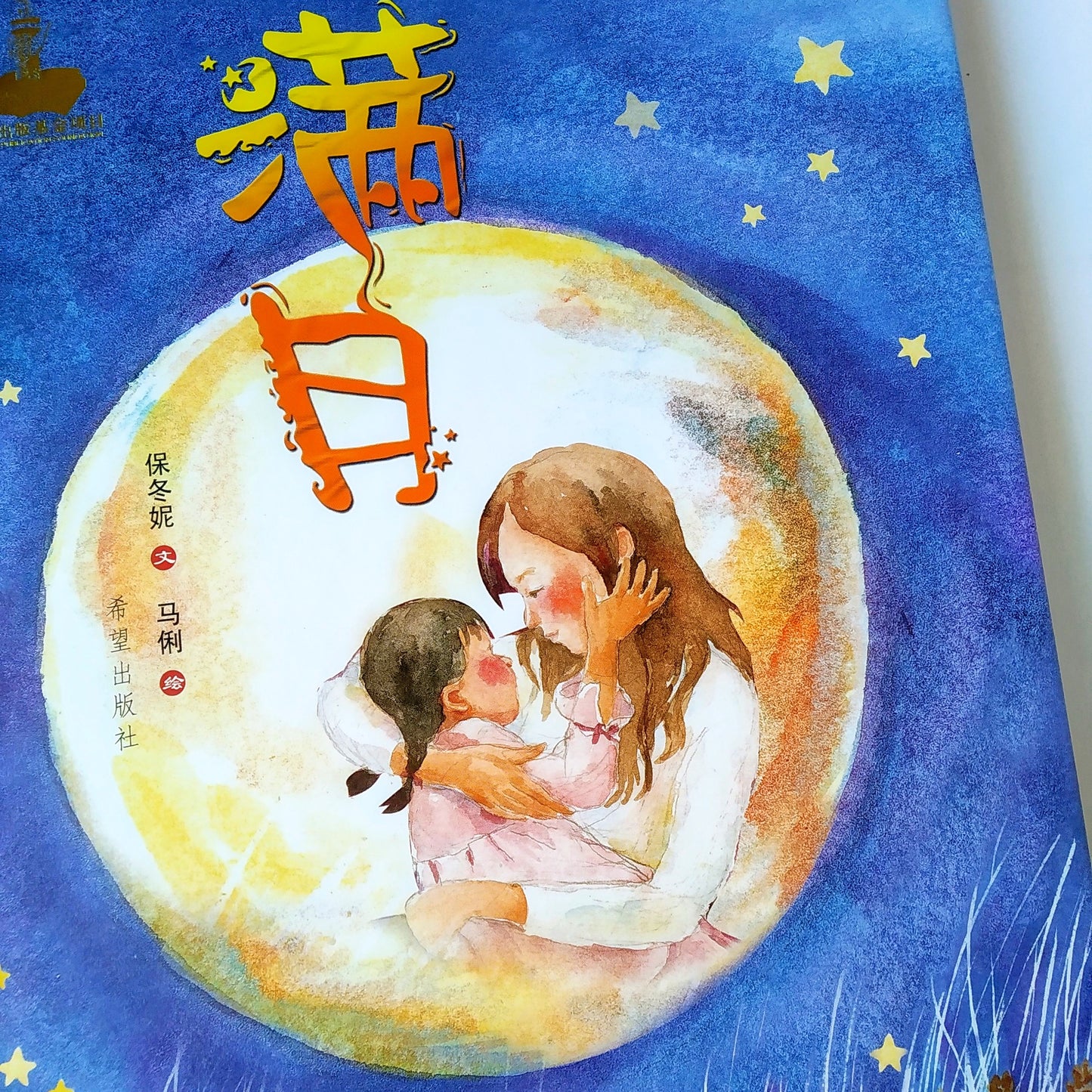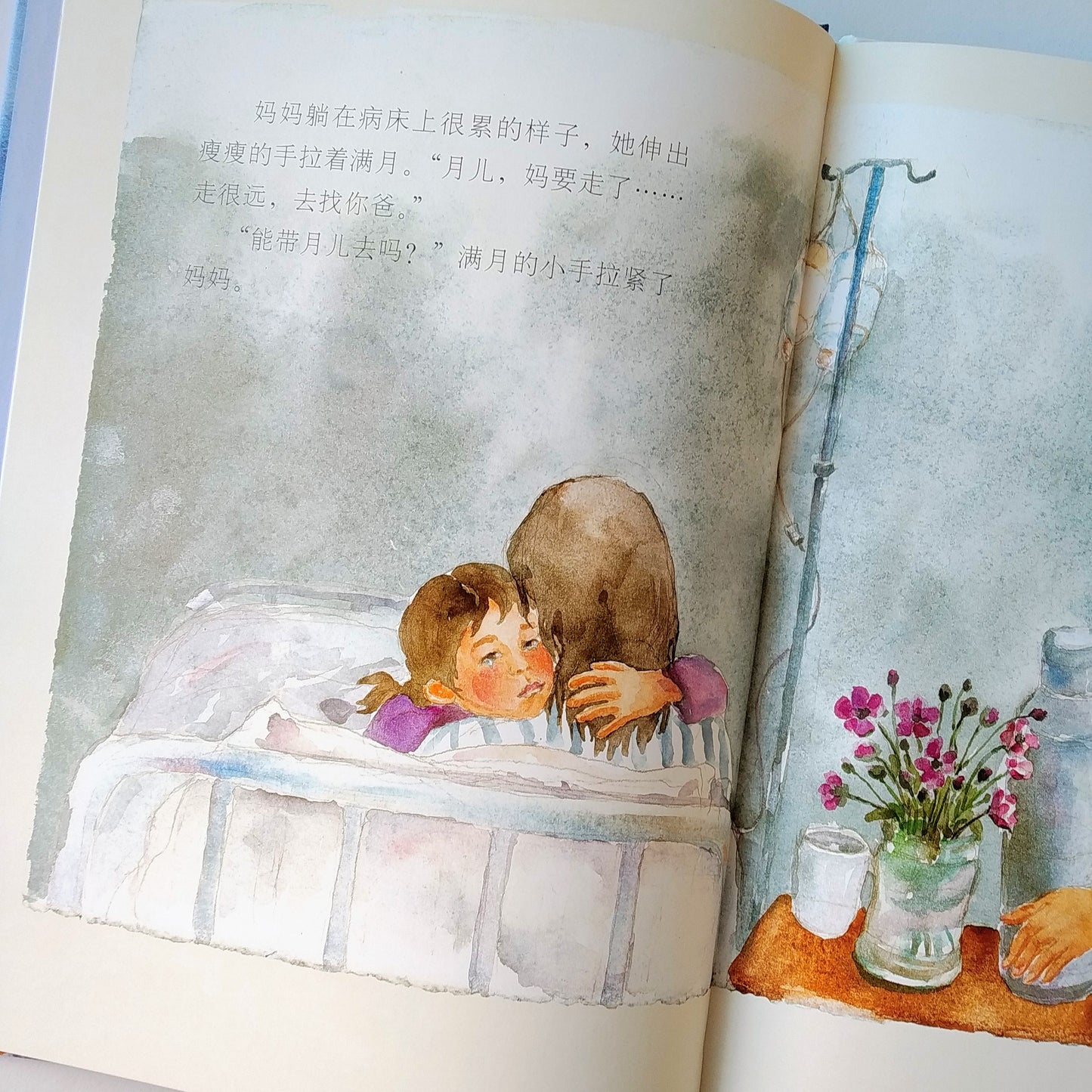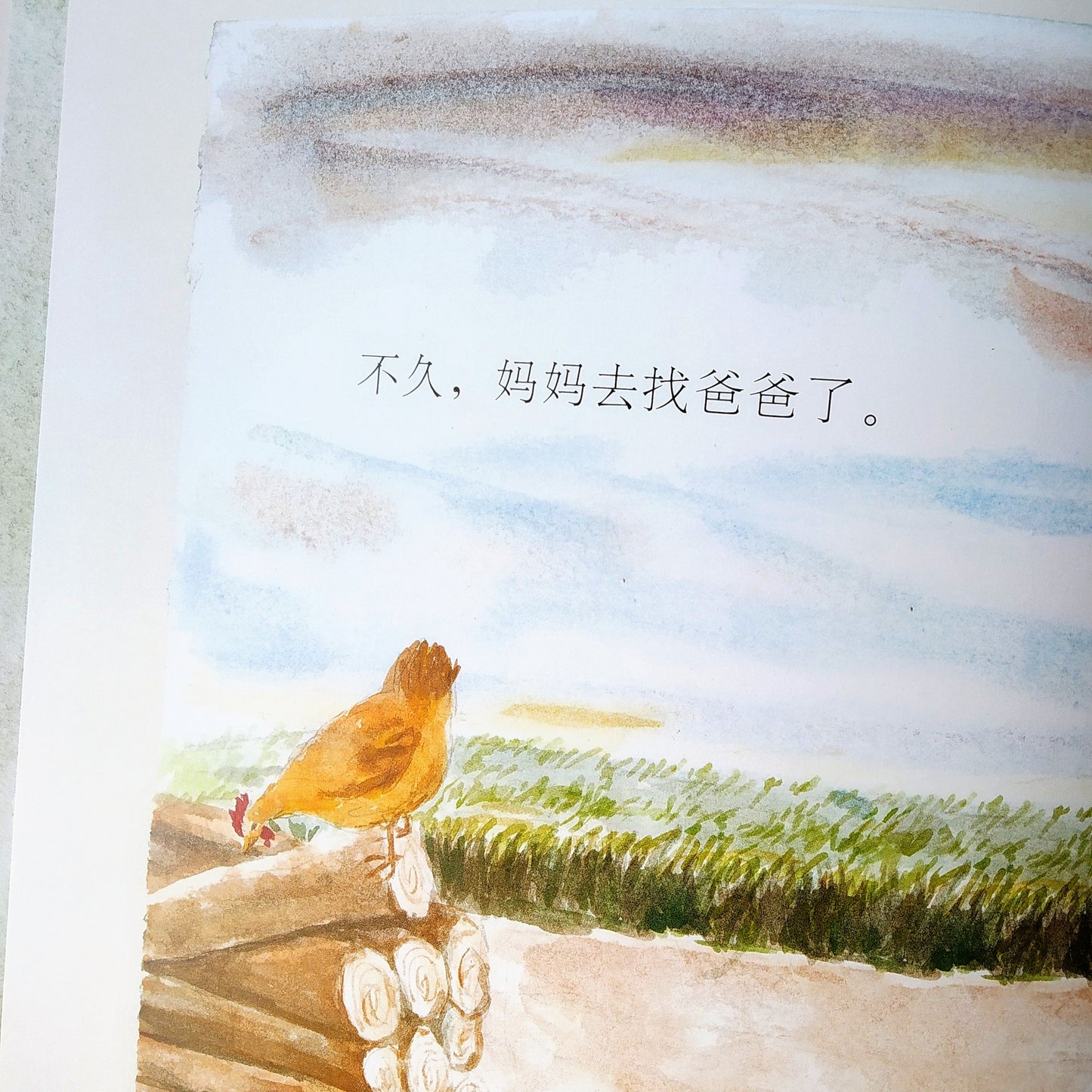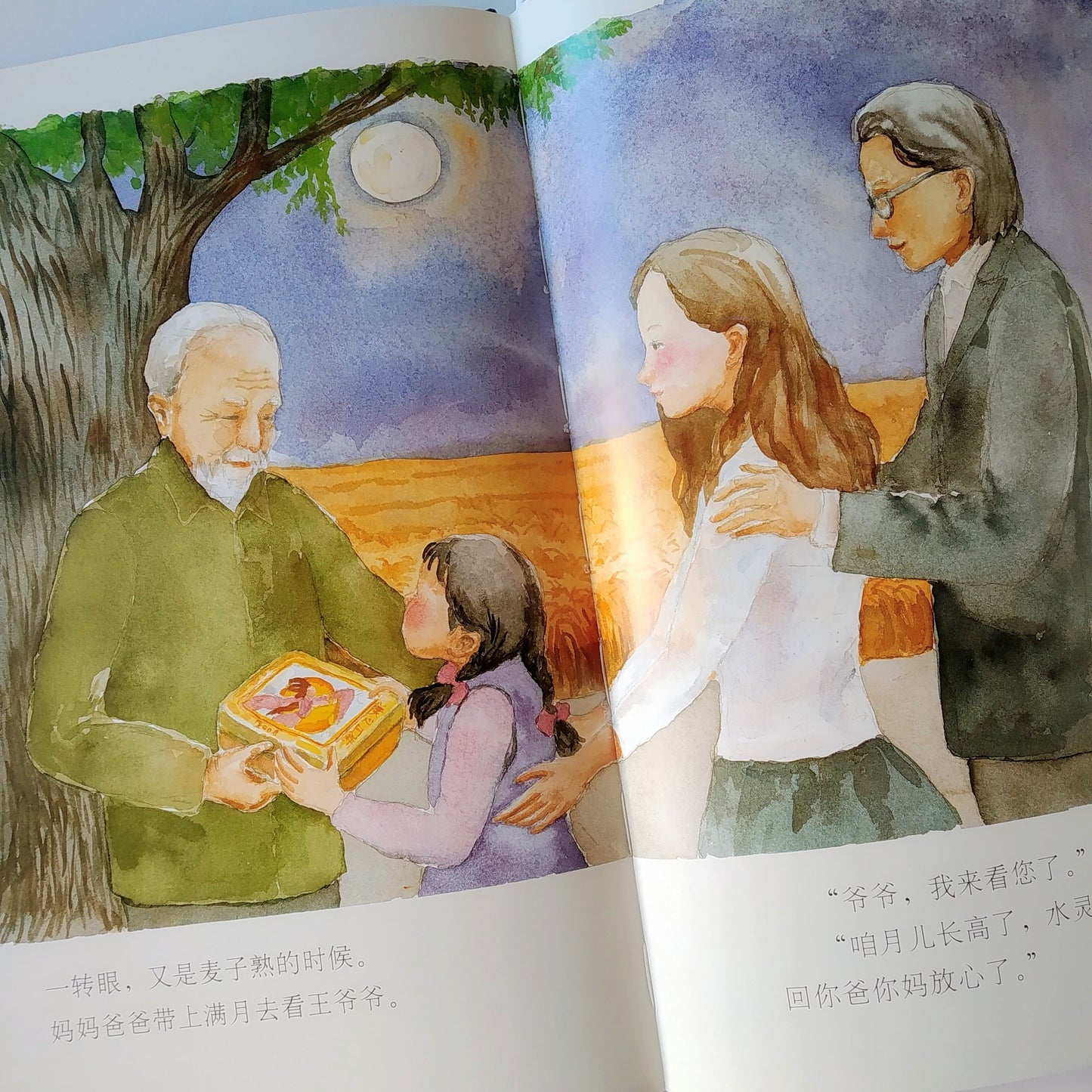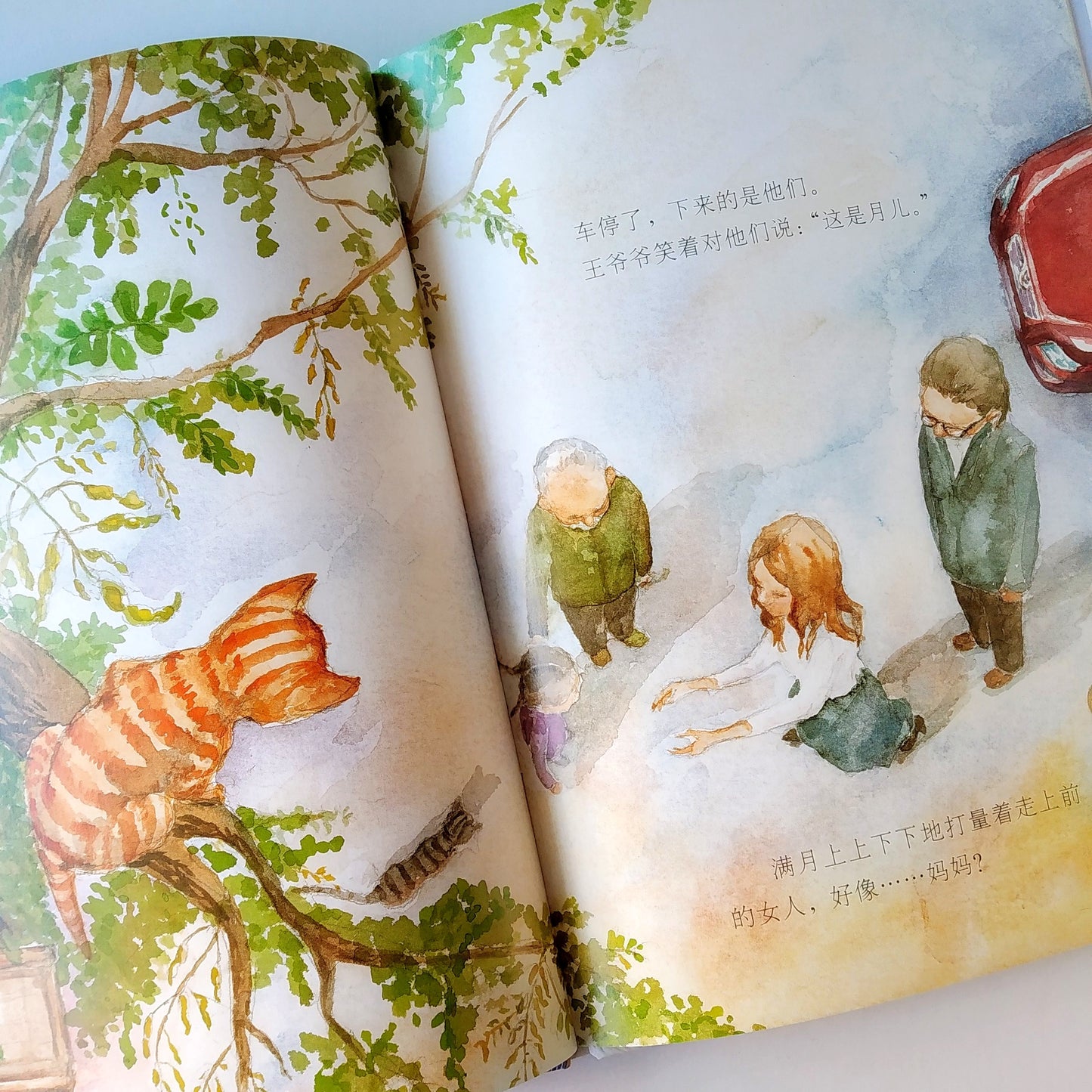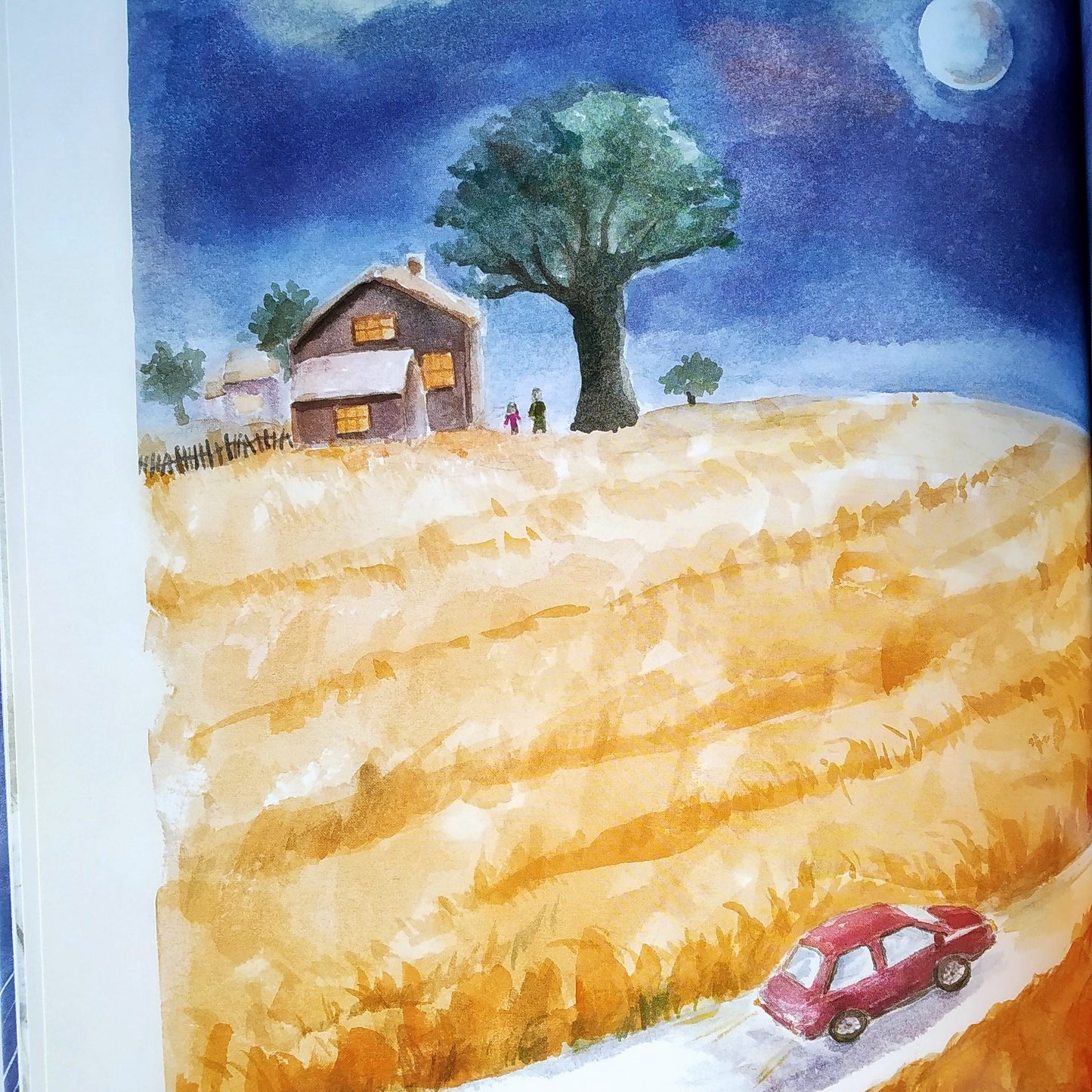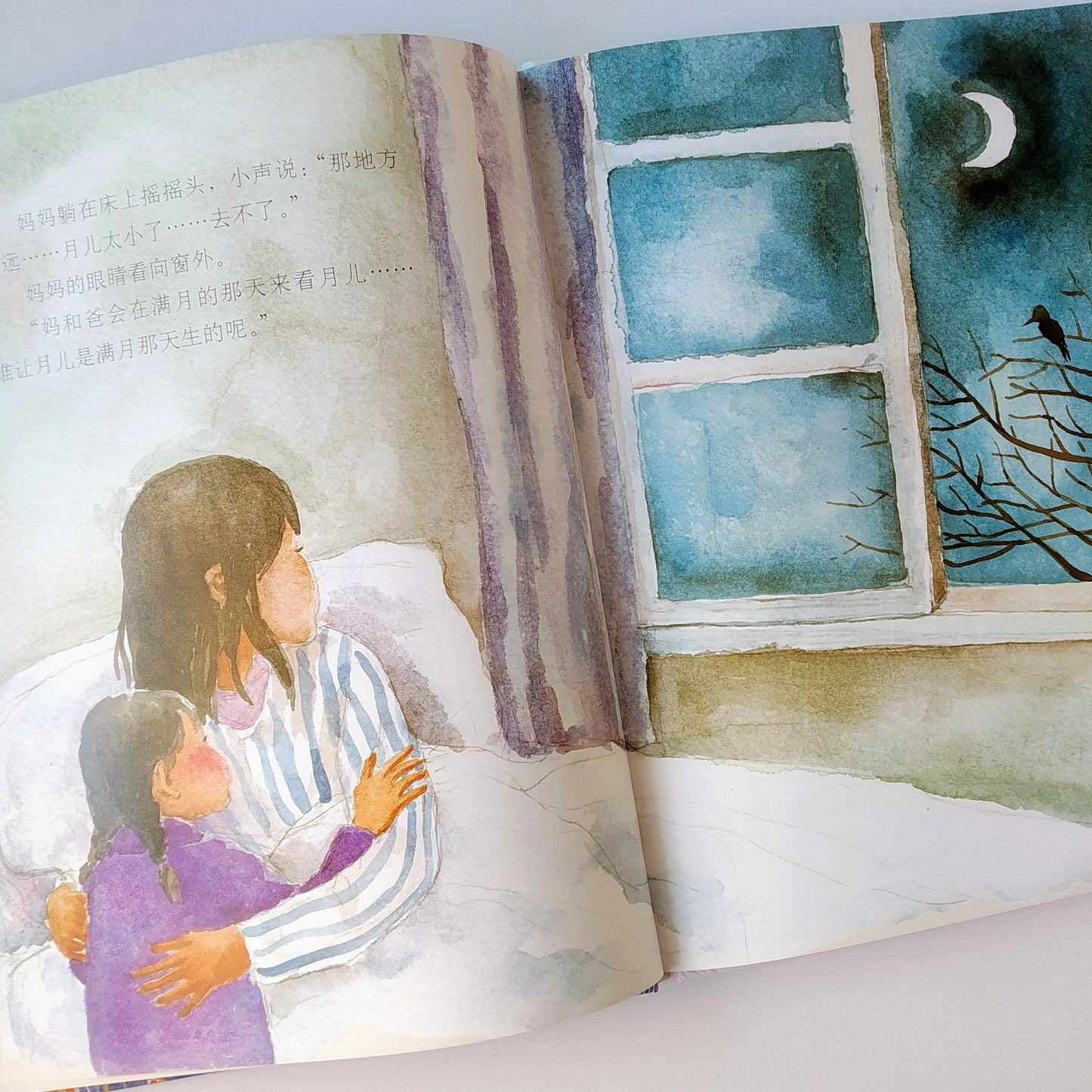 满月
I read this book and the story are amazing. It teach children to think positively, be optimistic.
A touching read bringing up many modern issues about orphans, adoption, death, sickness, etc. Beautiful illustrations with a poignant story make 满月 a memorable picture book, especially topical to read around Mid Autumn Festival. Whilst these are deep and sad issues for a child, the overarching message is about positivity, optimism and being grateful. The language is the book is simple, and the afterword is more detailed, so it's possible for a parent to discuss more deeply if they want to (eg AIDS is only mentioned in the afterword, not the main text, which simply says the parents die of a 'blood disease').
Difficult topics eterwined with beautiful illustration
The story involved various unique topics that we don't usually come across in children's literature - death, adoption, letting go of a knowledge we hold comfort to, persevering through challenges for the ones we love. Although these are difficult life topics, the author has beautifully presented the story in simple words and is not lengthy at all and easy for children to understand. It is up to parents how deep they want to discuss with their child about the story. The beautiful illustration accompanies the story very well.
Thanks Yvette for your review! Yes this title handles these difficult topics really well, that's why we think it's a good conversation starter and worthy read all year round! My Story Treasury is privileged to have sent this book to your family.
满月
We have always enjoyed good stories. We loved books written by author 保冬妮, every story comes with beautiful illustrations and rich chinese culture. Story Treasury has a very good curated selection of chinese culture books.
Dear Stella, thank you for your kind words and affirmation! Striving to bring more good reads to help our kids appreciate our Chinese heritage!