我会读古诗 I Can Recite Chinese Poems Soundbook
Regular price
Sale price
$17.46 USD
Unit price
per
Sale
Share
...Because mummies have been asking us to carry some sound books!

We bring you a collection of 40 poems over 20 themes to dig deeper into Chinese culture and history!
Some familiar poems include 《清明》,《静夜思》,《枫桥夜泊》,《山村咏怀》and more.
Each poem
Comes with Hanyu Pinyin (we all need it for the more obscure words!)
Has two Chinese characters highlighted in bigger font, that we can learn it
Has a little explanation at the bottom of each page that allows us to understand the poem in daily language. Chinese poems can be so succinct, condensing so much meaning into a few words!
We recommend to pair the poem with similar reads or extension activity, to help our little ones relate more to the deep and beautiful poems.
 Sampler:
《山村咏怀》
一去二三里,烟村四五家。
亭台六七座,八九十枝花。
This poem is perfect for young ones! With numbers from 1 to 10 within, it's very relatable. We can even let the child fill in the blanks with the Chinese characters according to sequence (with word cards or actual writing), and recite the poem as we go along!
《七步诗》
煮豆燃豆萁
,
豆在釜中泣。
本是同根生,
相煎何太急?
For overseas orders - sound book will be provided without batteries in accordance with shipping regulations. (2x AAA batteries required)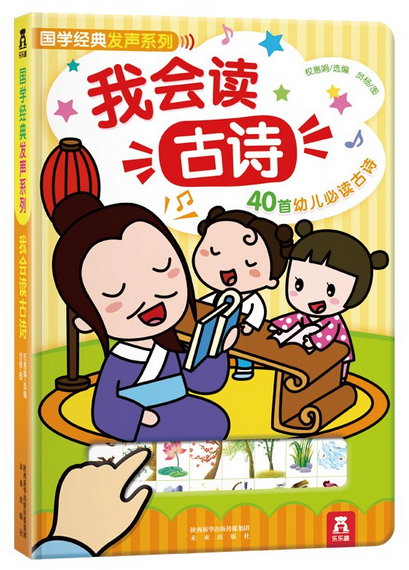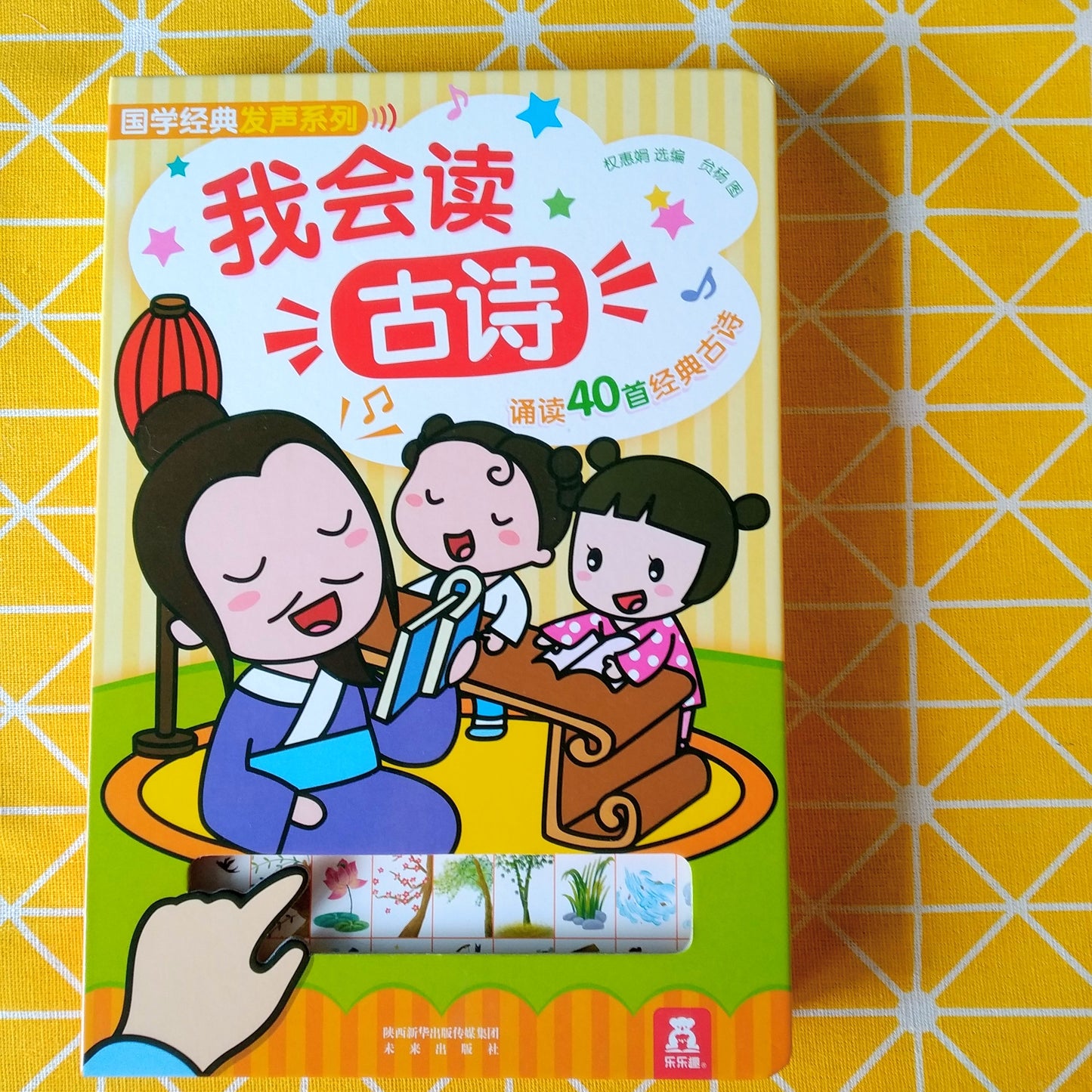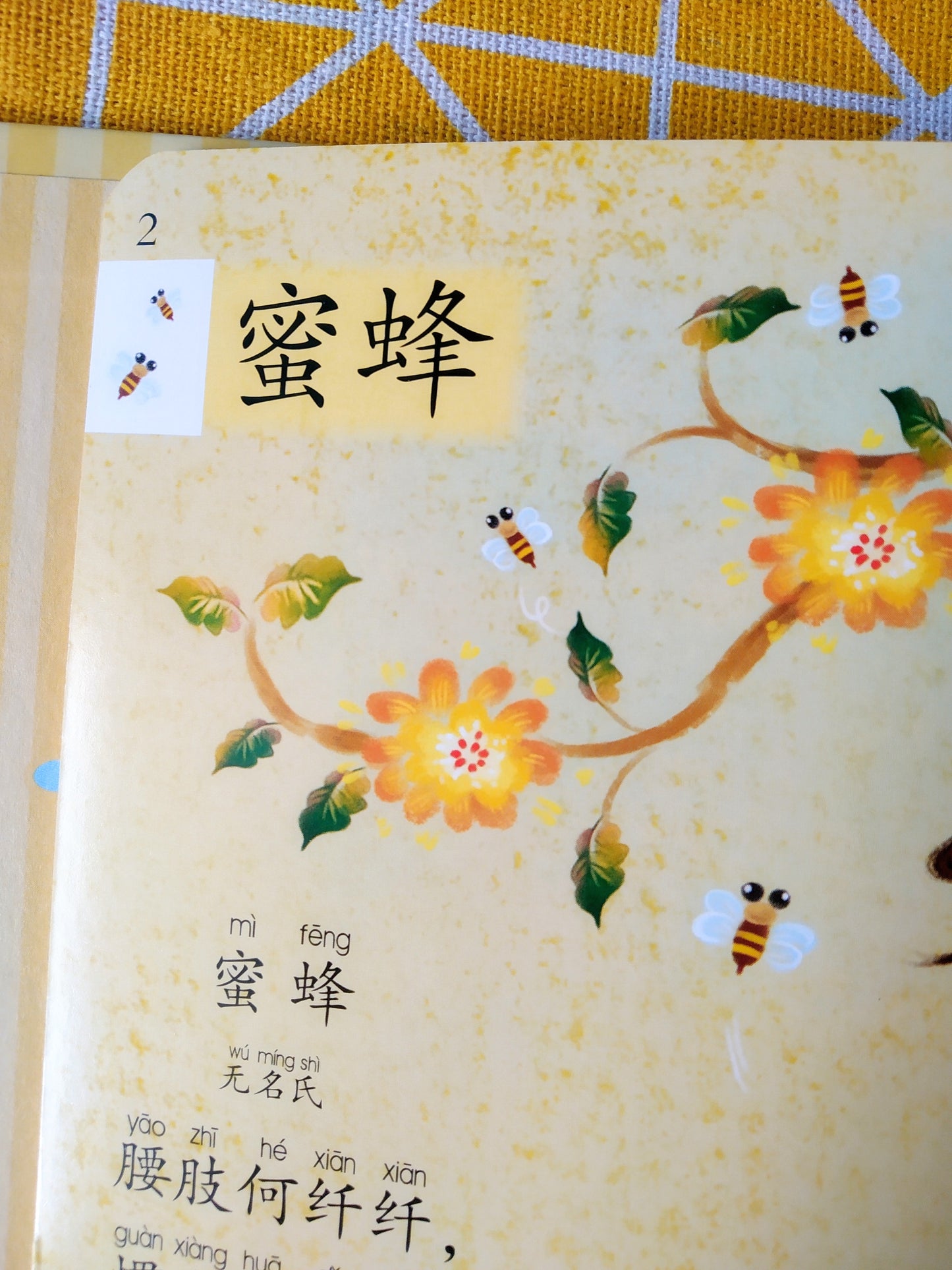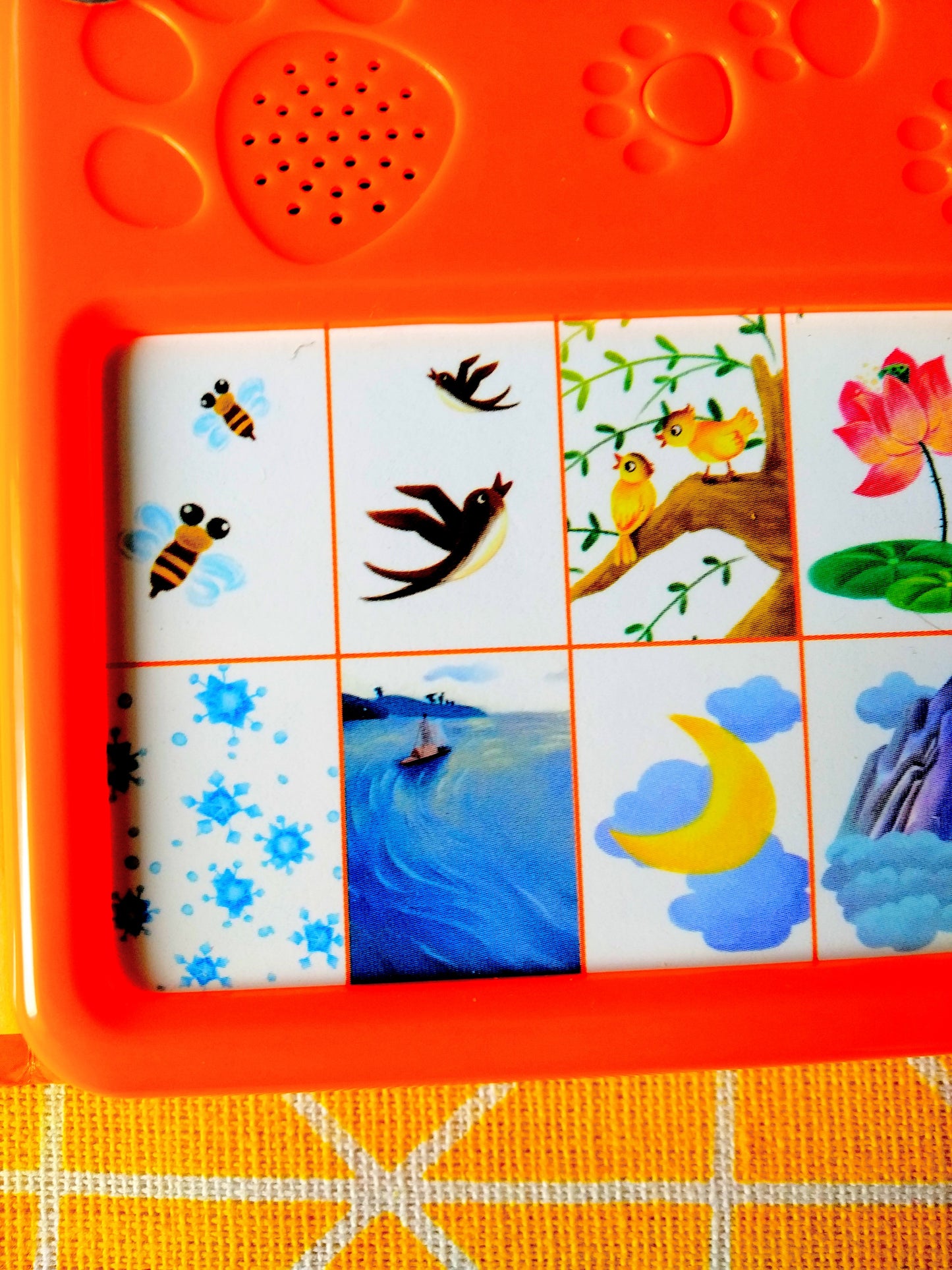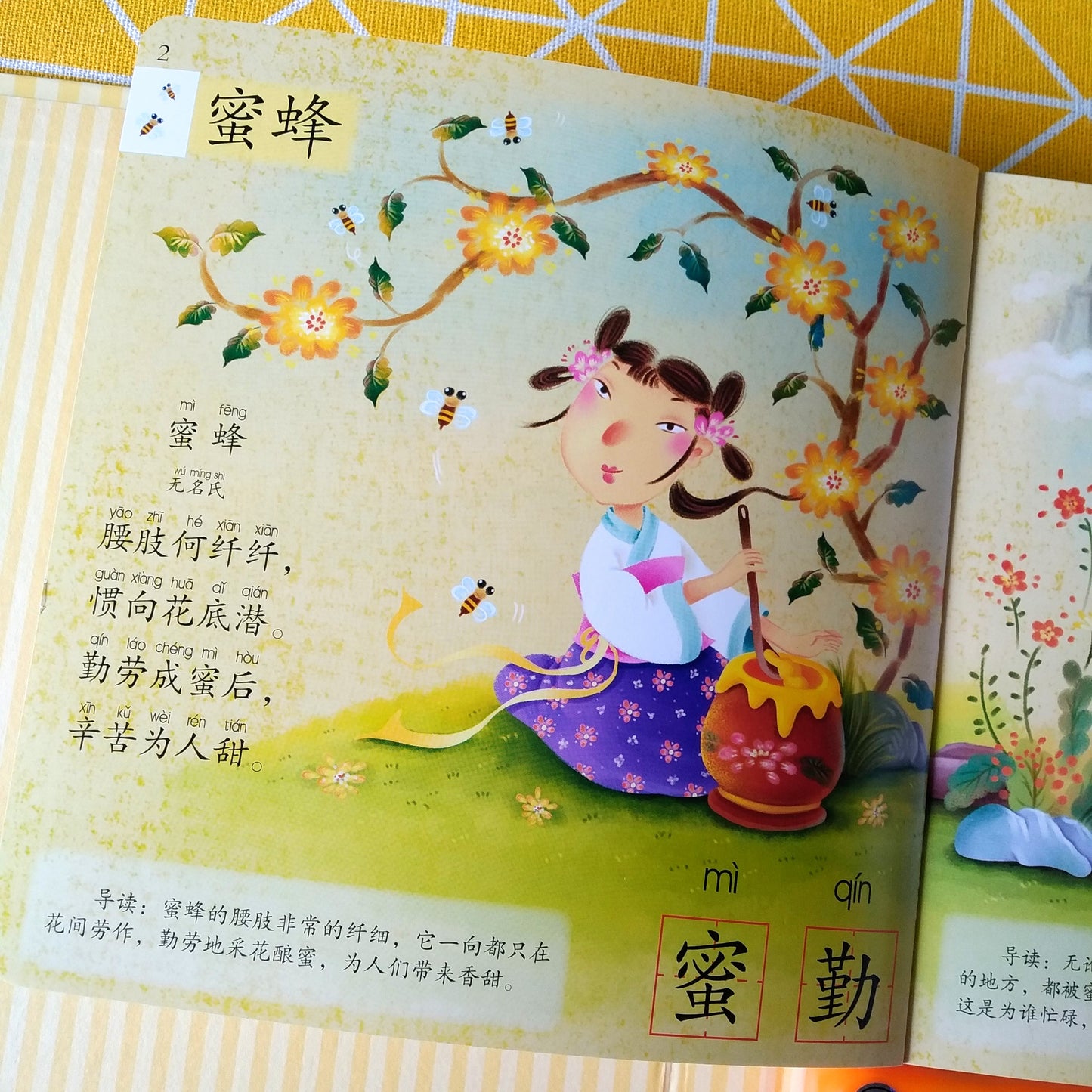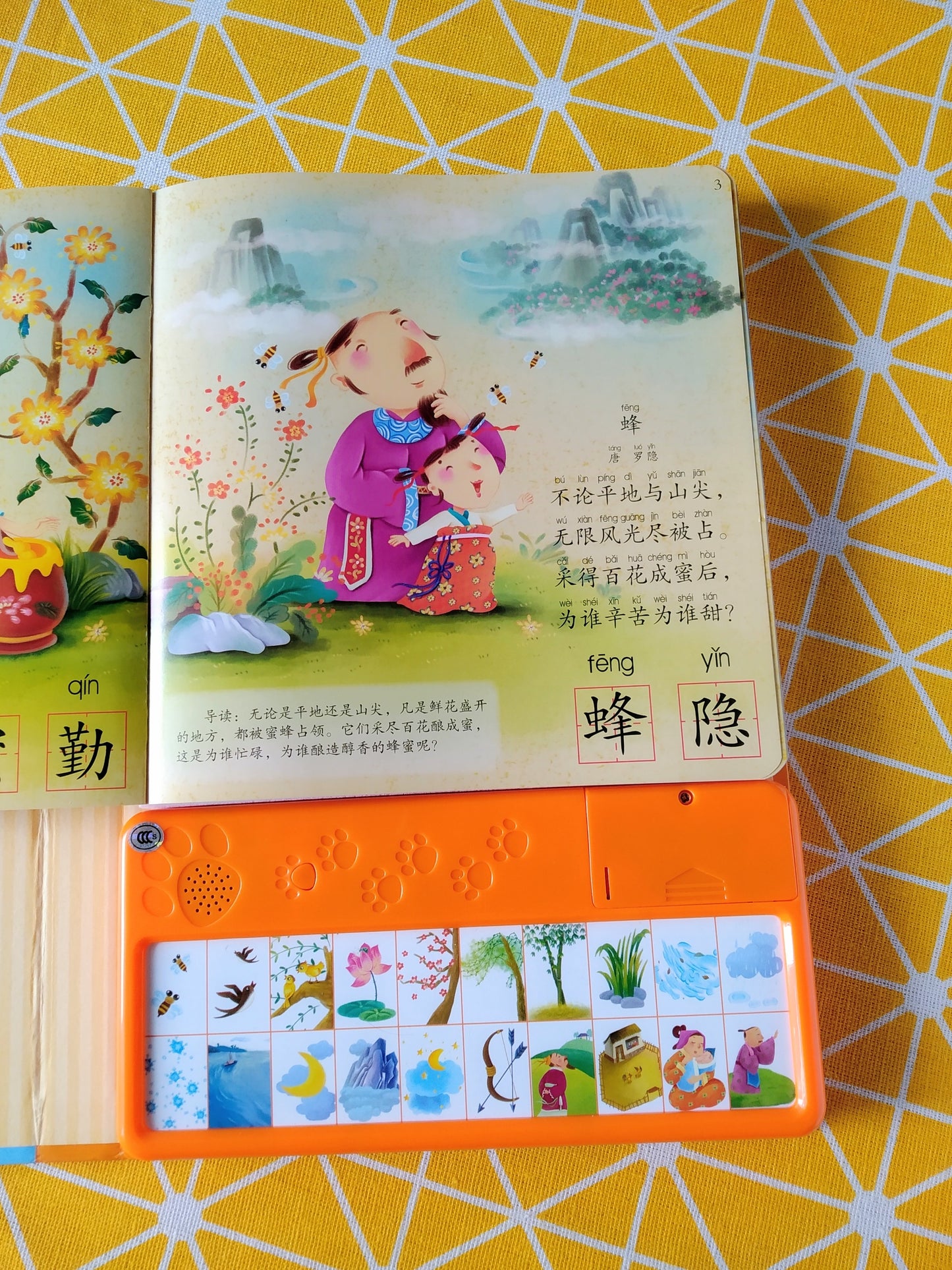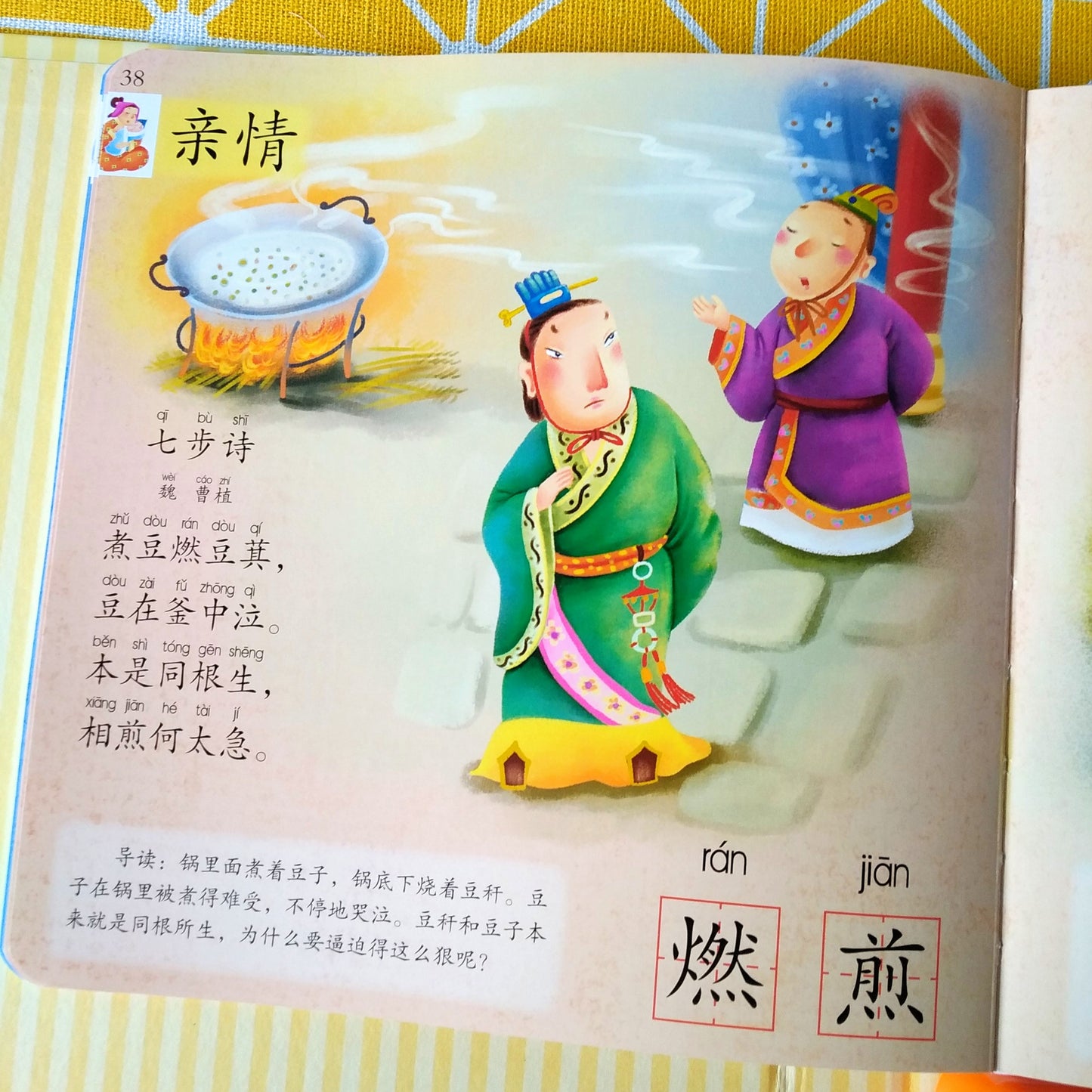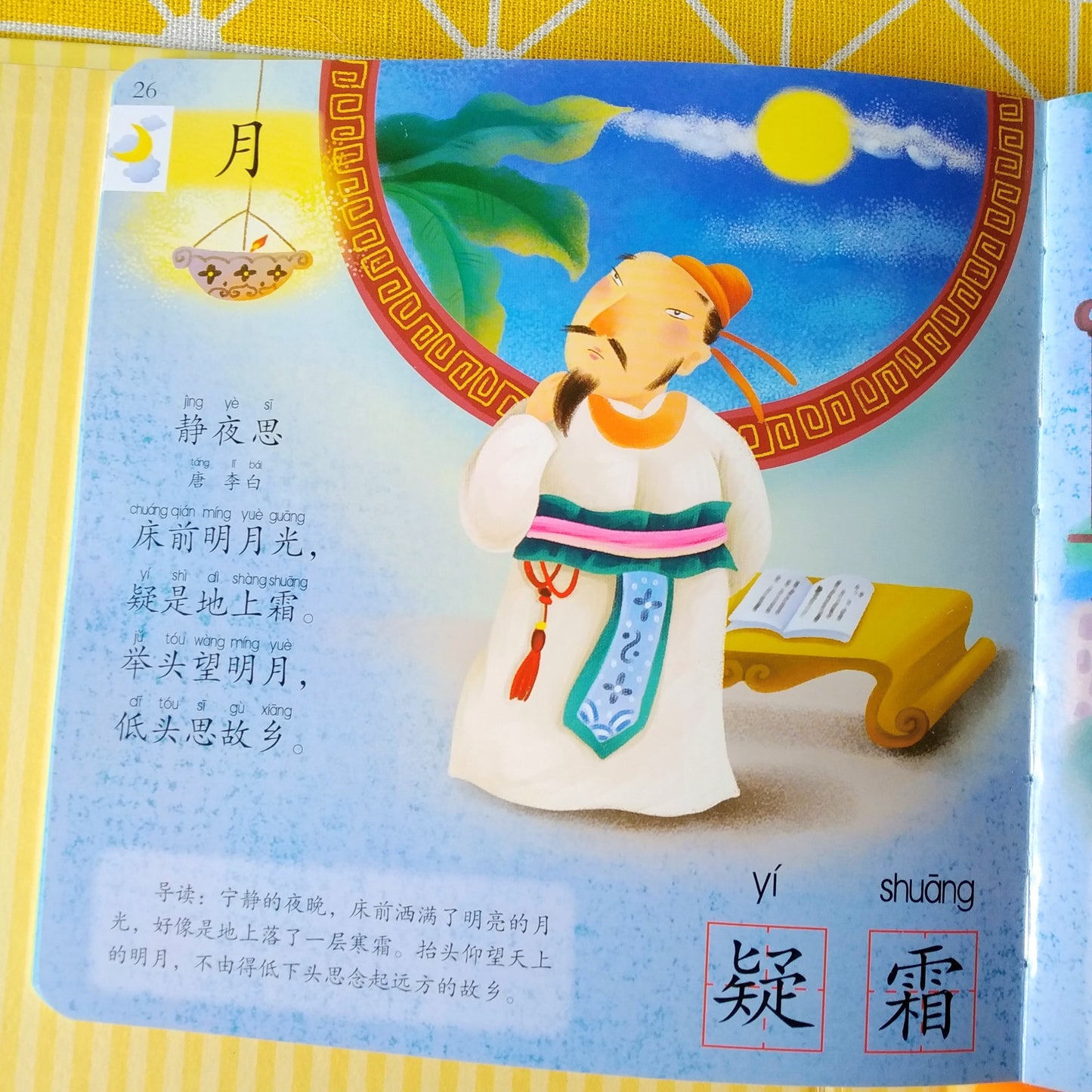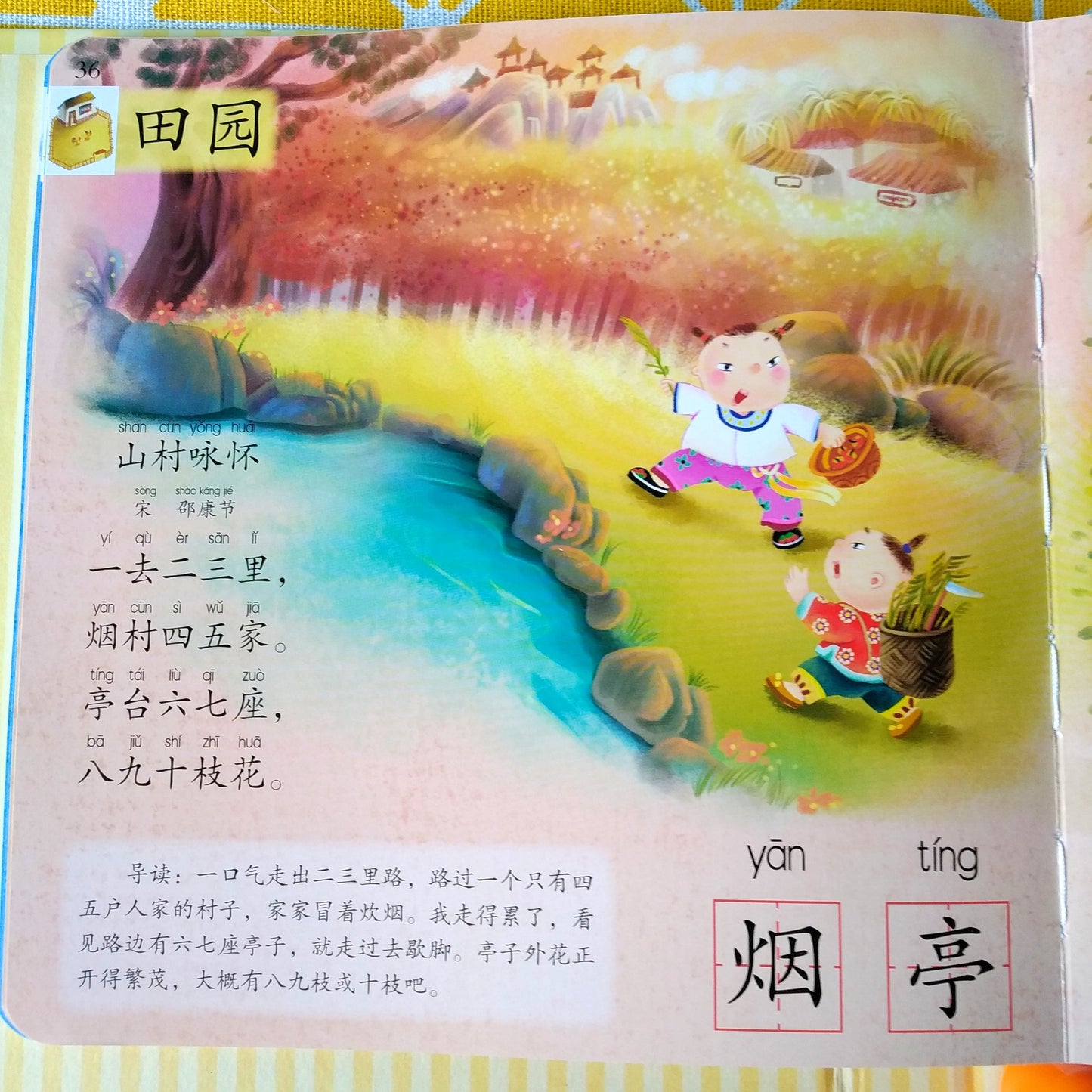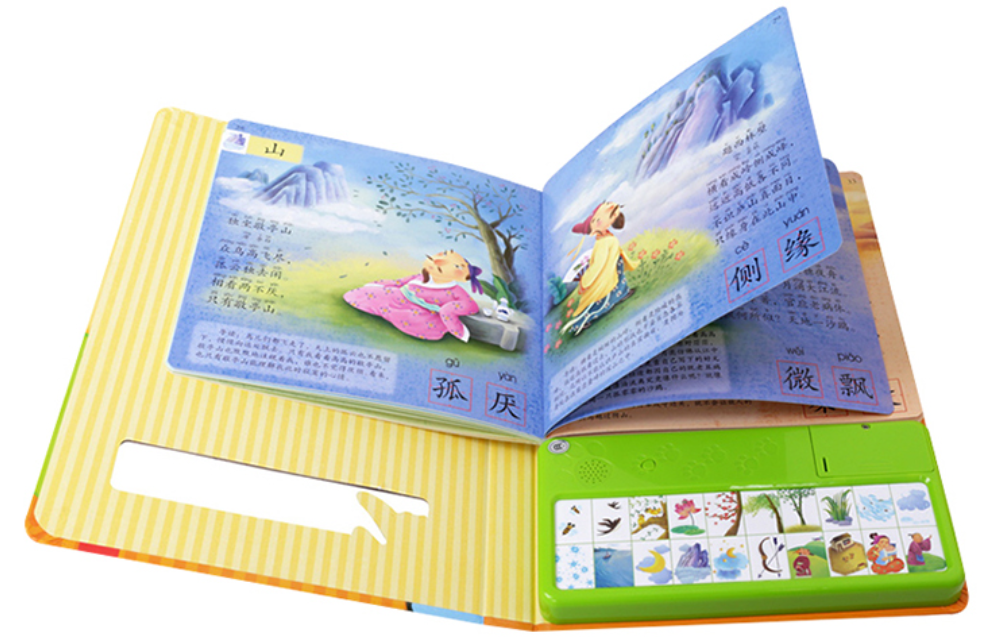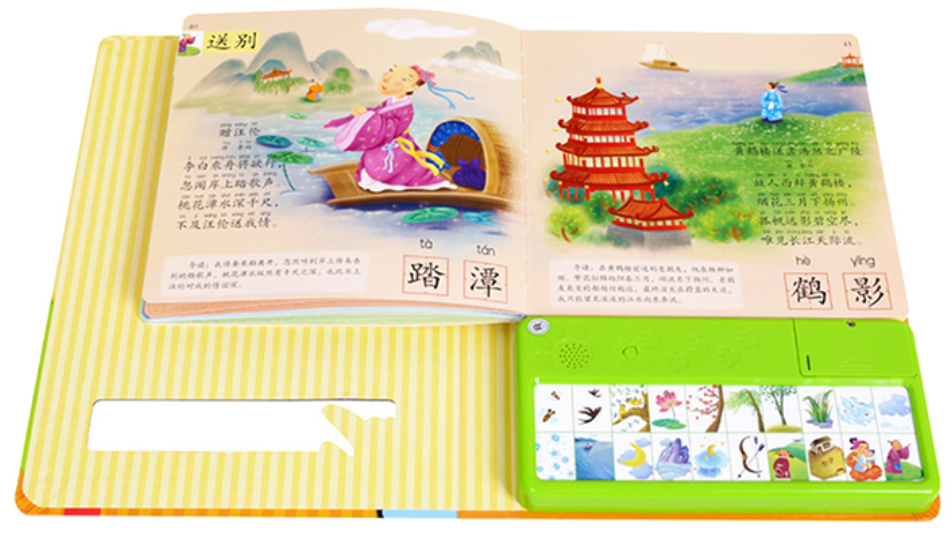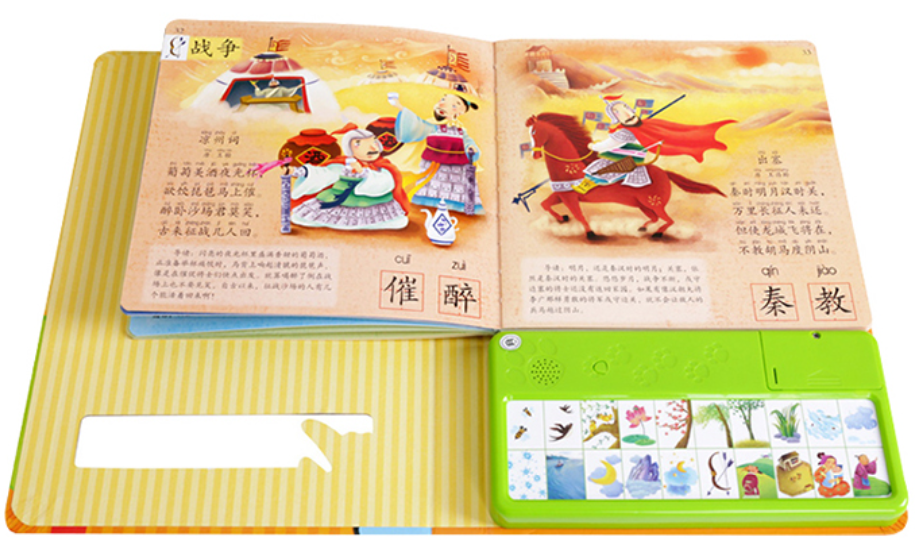 我会读古诗
My kid like to press and listen to the poem and its a great exposure
Interesting Learning
A good and improve method of non stressful but meaning full playing and at the same time learning for children.
Hard to find gem!
This is a great book to introduce Chinese poems to 4 years old and above. High printing quality and sound quality . Enjoyed this book with my 4 year old!
Appreciate your review, Sara! (: It's never too early to expose our children to the beauty of Chinese literature!
Great Soundbook for toddlers
Got this to introduce Chinese Poems to my 3yo cos Mama is not a Chi Poems expert. Fav part is the easy to press buttons for the kid to listen to the poem & gradually memorise (that's what chi poems are mainly abt yea? Haha). 3yo is still pretty young, so my girl is reading after the narrator & memorising the poem's title, poet name & period. Not bad right? Better than her mother definitely. In addition, i love that there's a simple summary to explain the poem. The hypy also makes pronunciation easy if mama/papa is gg to read aloud.
Thank you Shuling for reviewing this poem soundbook from My Story Treasury! This is indeed a lovely introduction to Chinese culture and history. May your girl grow in her appreciation and enjoyment of Mandarin through our handpicked resources!
A great way to start the young one on 古诗!
My two-year-old toddler loves the book! He would repeat after the audio recitation and he enjoys exploring the different pictorial buttons on the book. :) Thank you!
Dear L, thank you for sharing your review. Awesome mama, to start your little one young on classical poetry! May he grow up to enjoy and appreciate our Chinese heritage (: