好忙的蜘蛛 The Very Busy Spider
Regular price
Sale price
$7.36 USD
Unit price
per
Sale
Share
A spider, blown by the wind to a fence post near a farm yard, begins to build her web and cannot be distracted from the task at hand--not by the horse, cow, sheep, goat, or dog. But when the rooster asks if she wants to catch a pesky fly, the busy spider is able to catch it in her web immediately!
Originally published: 1984
Author: Eric Carle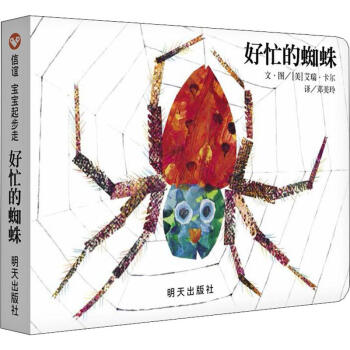 Charming title
The spiderweb in this fantastic board book is embossed so it makes for a fun read. Great book for making animal noises and pretending.
Classic with a tactile twist
Bought the Chinese version as my baby loves the English one. We had the paperback in English so I was pleasantly surprised to find that the Chinese board book version is textured so you can trace the spider web and feel the spider and fly! Magical