我们的身体 立体书 Our Bodies 3D Pop-up Book
Regular price
Sale price
$24.46 USD
Unit price
per
Sale
Share
This is a lovely pop-up book
about the human body
that you do NOT want to miss!
I wish I had this when
studying Human Anatomy years ago (:
It introduces parts of the human body like
Reproductive system - fallopian tubes, ovary, uterus
Skeletal system - bones, teeth, joints
Digestive system - stomach, small intestines, large intestines, liver, gallbladder, pancreas
Respiratory system - lungs
Nervous system - nerves, brain
Cardiovascular system - heart, blood vessels
etc,

to learn many things like
how babies are made
how babies grow
how we see, smell, taste
why do we need lips and eyelashes
what happens when we cry and sneeze
how can we protect our ears
what is our skin made of
how our hands move
what are cavities
how do we brush our teeth properly
how to protect our spine
how food travels, get digested and eliminated
how blood flows
what happens when we get injured and bleed
and much more!
Why we love this book:

3D pop-up model of the layers of the skin
lots of interactive fun flaps with little facts
magnetic puzzle of some body parts
big skeleton model with moveable joints - wow factor!
This is suitable for:
getting kids to be curious about the human body
visual and kinesthetic learners
a gift for a special child in our lives!
Note:
The types of magnetic puzzles may vary between batches.
Extension activities:
Recommended for ages 4 and up
Format: Hardcover
Language: Simplified Chinese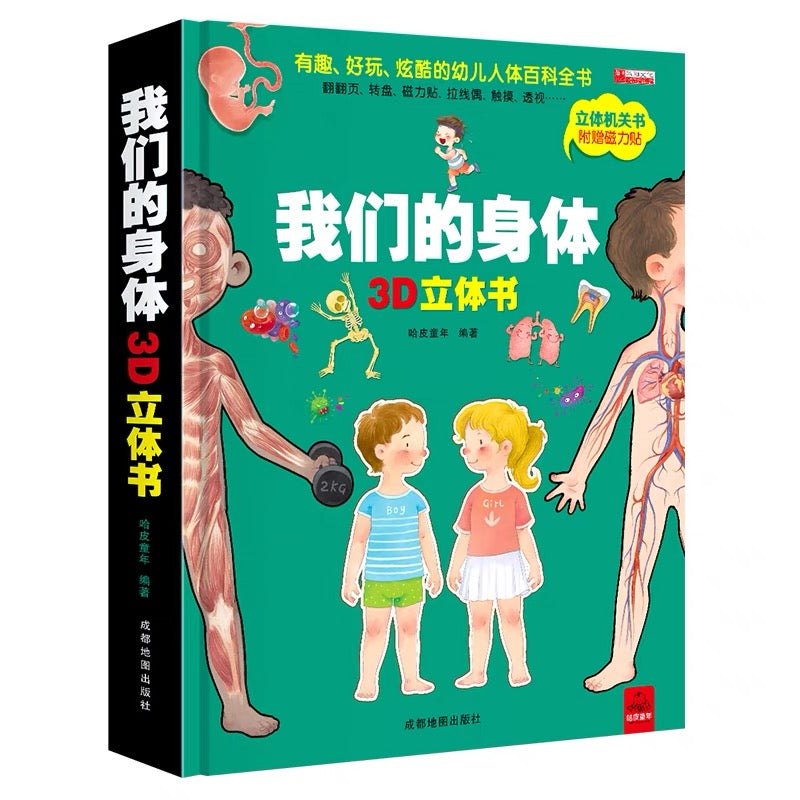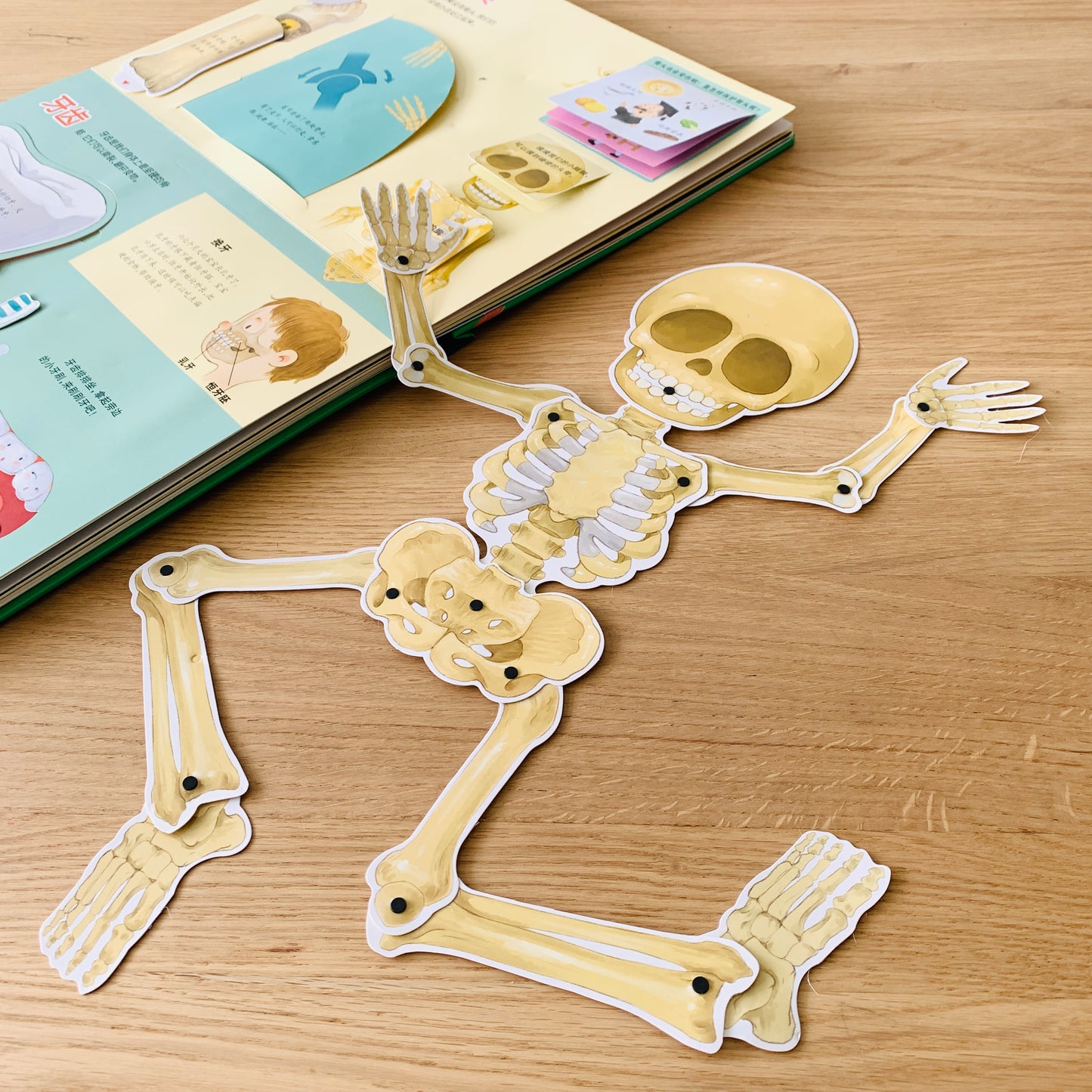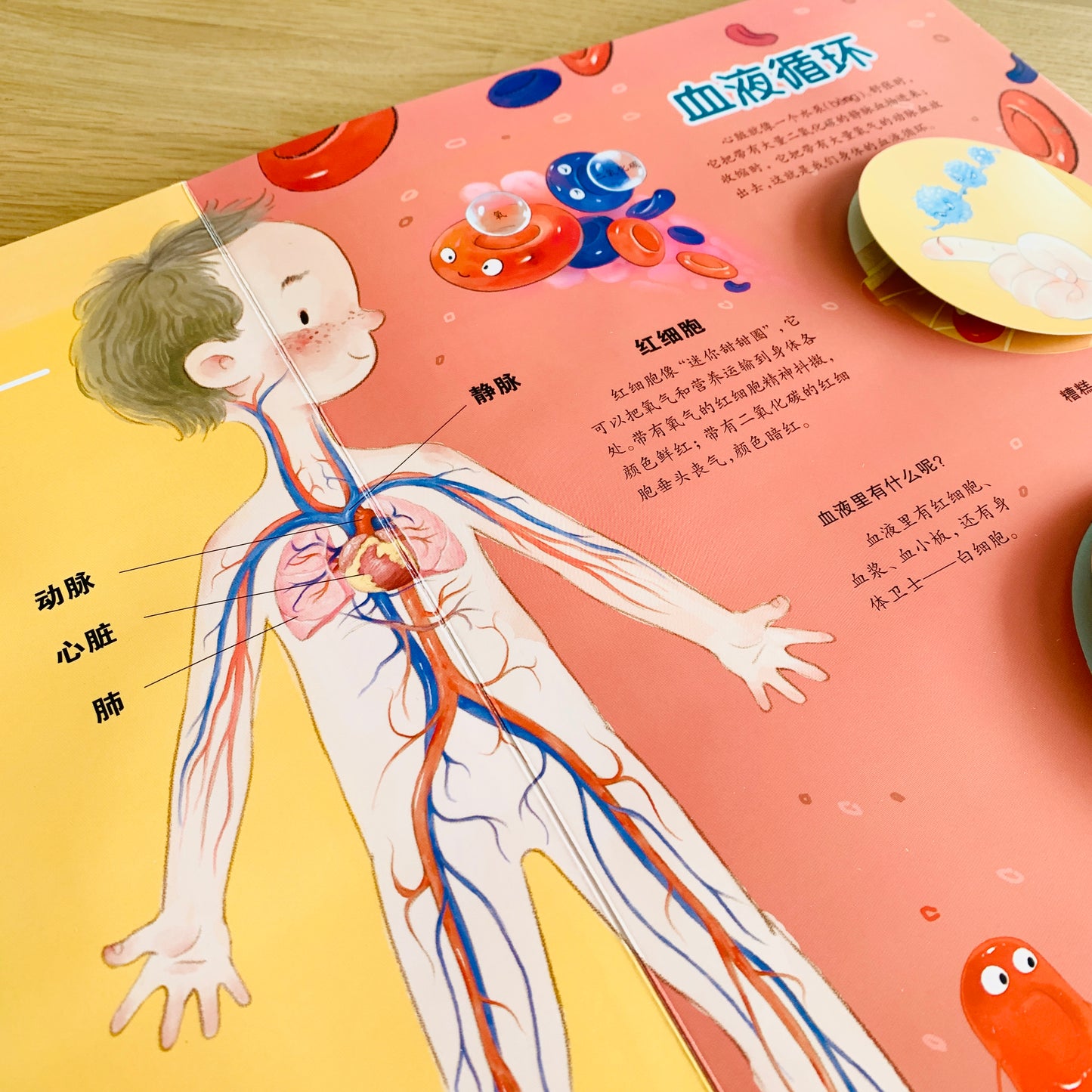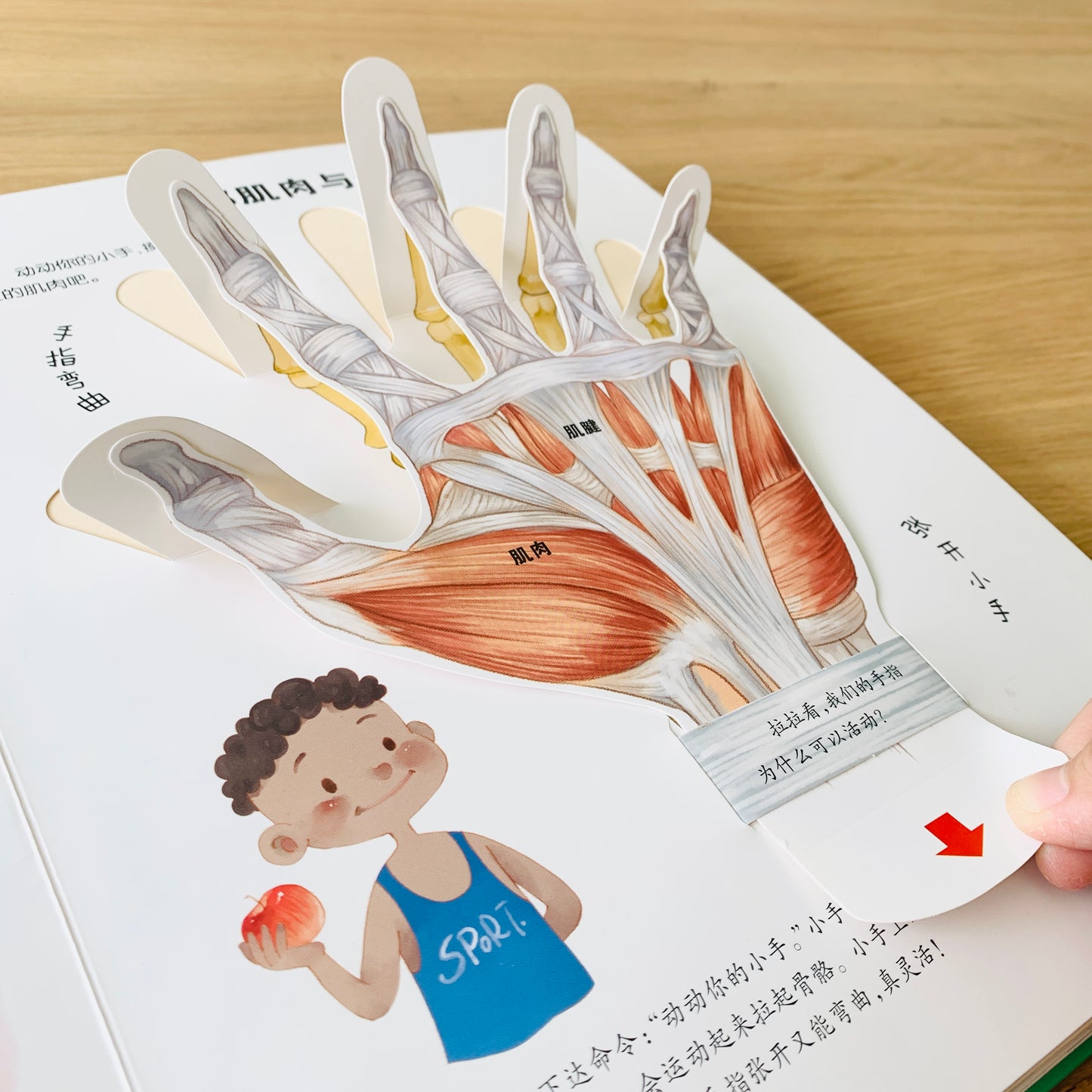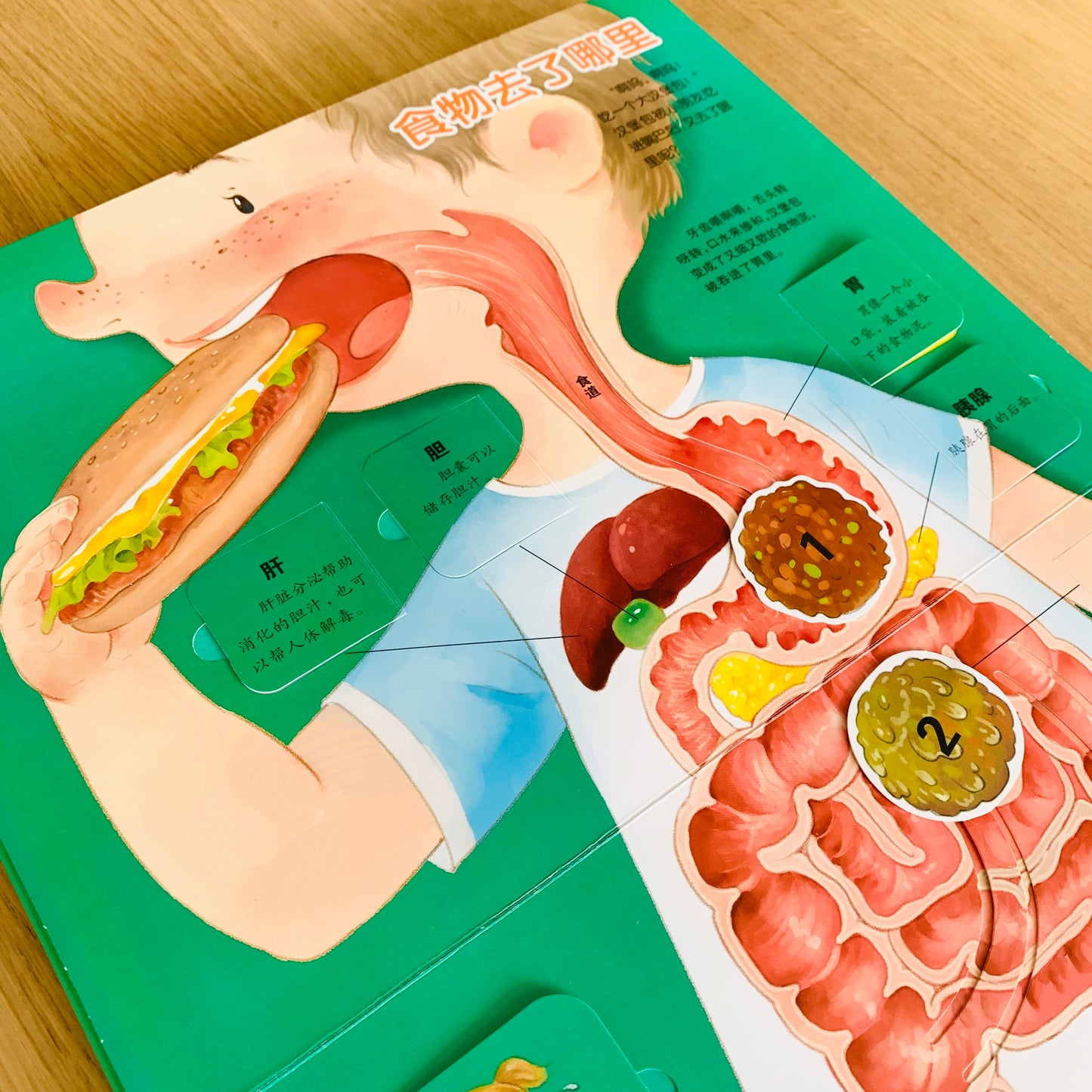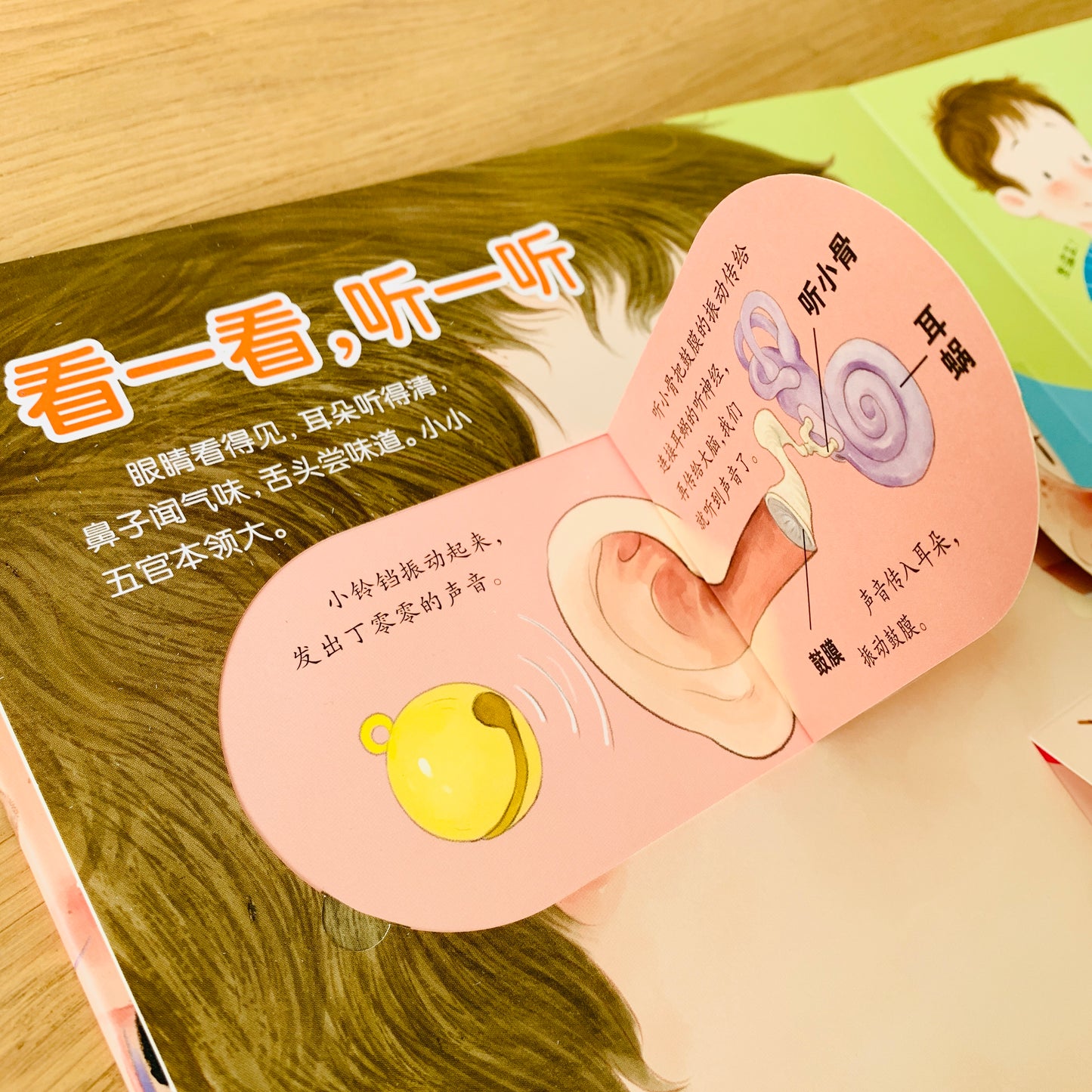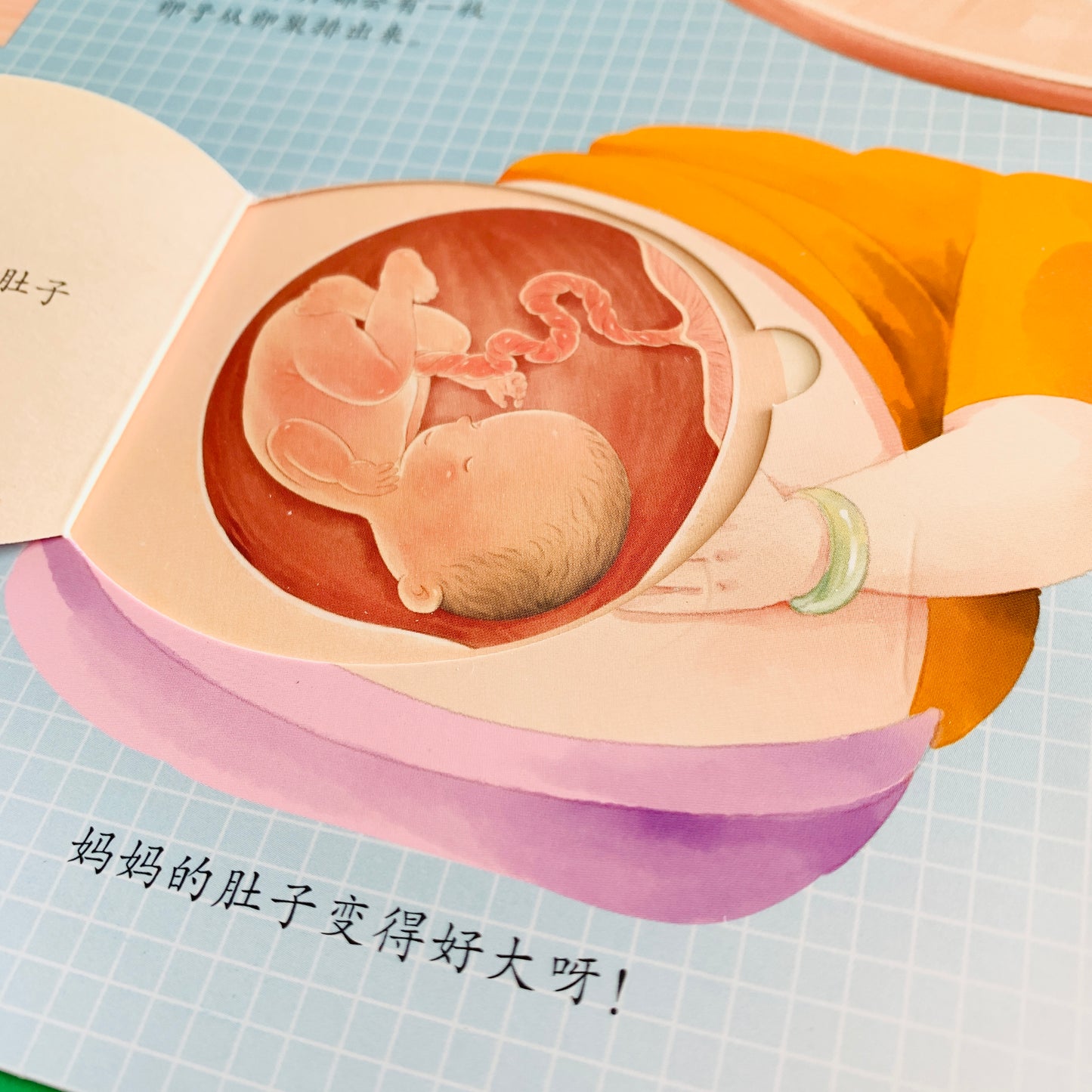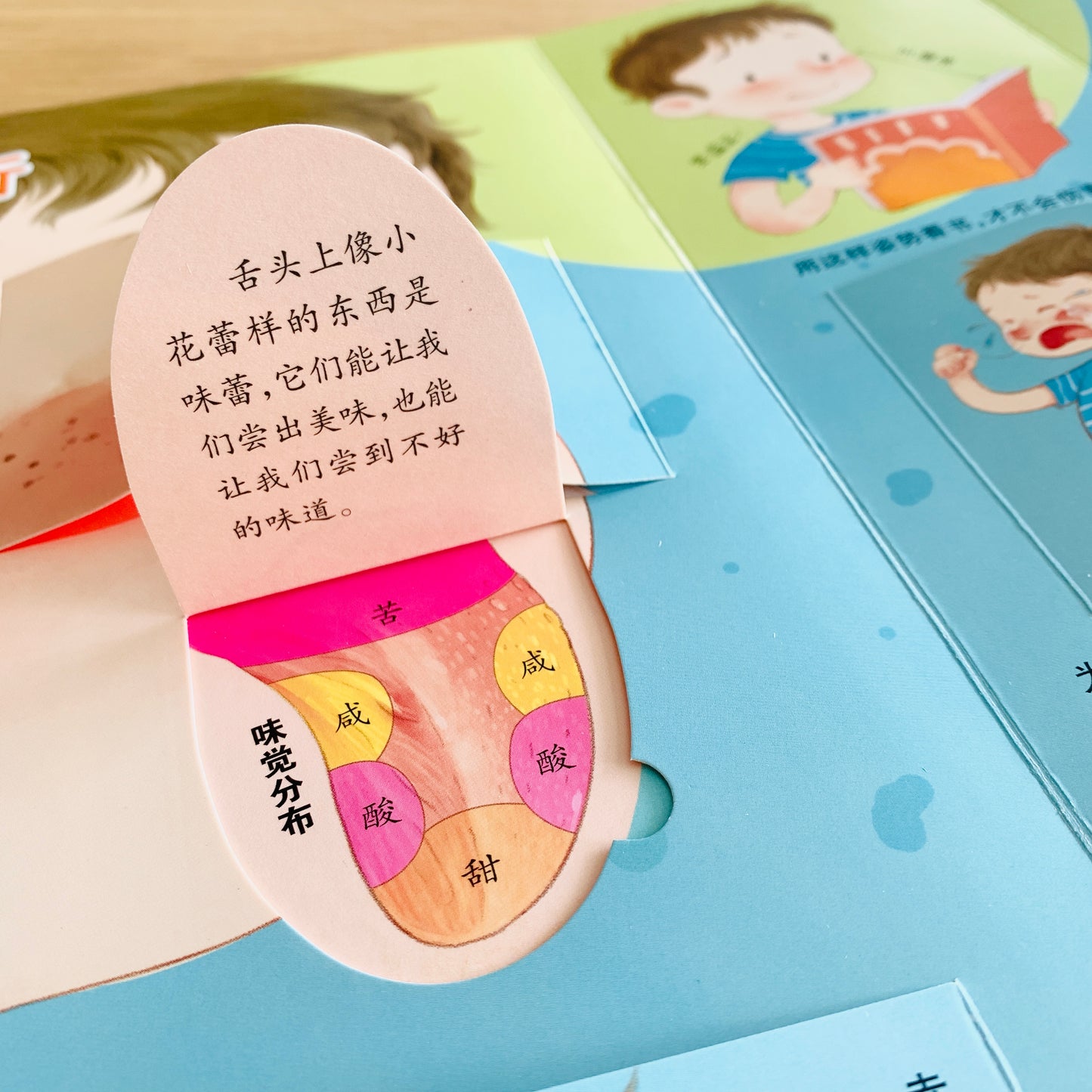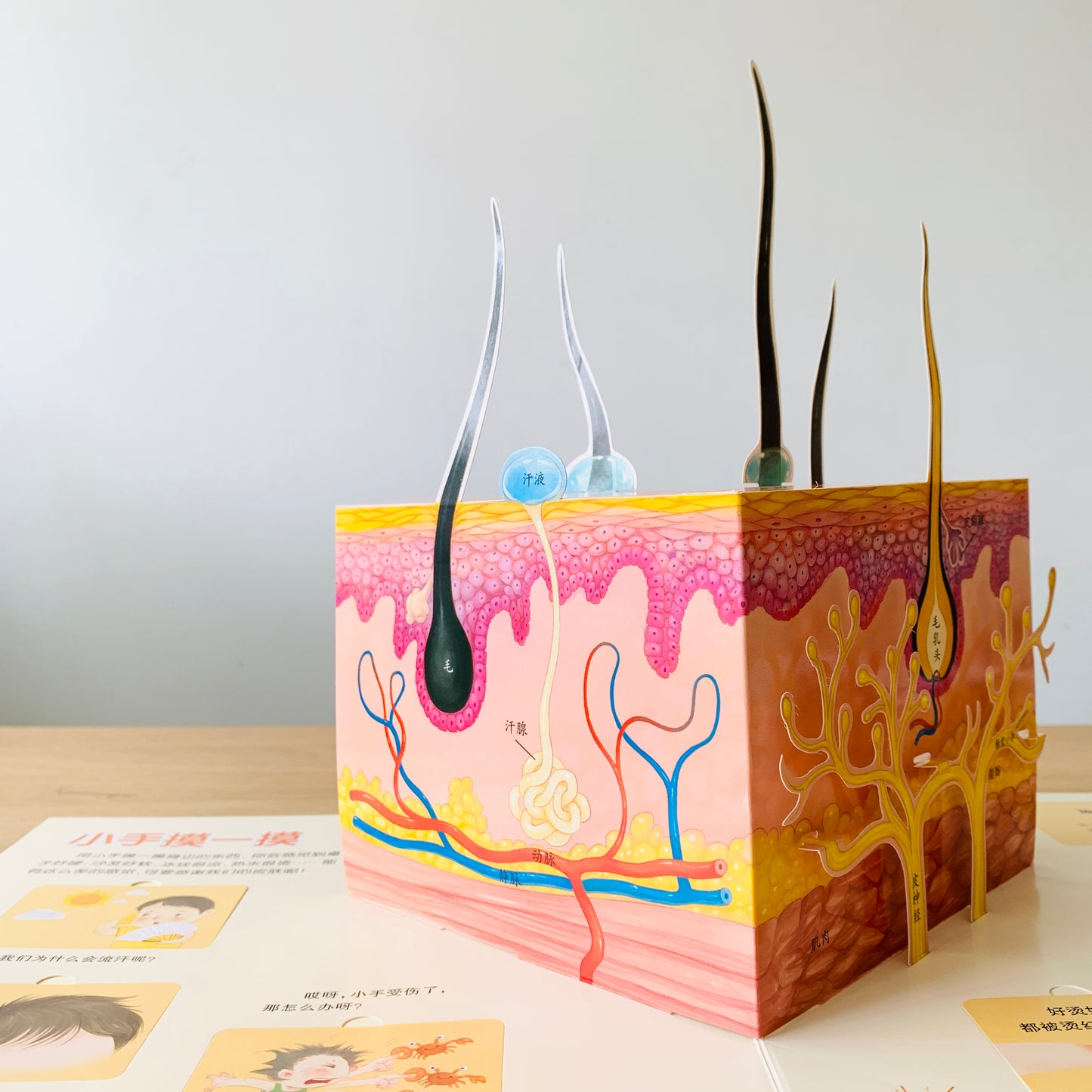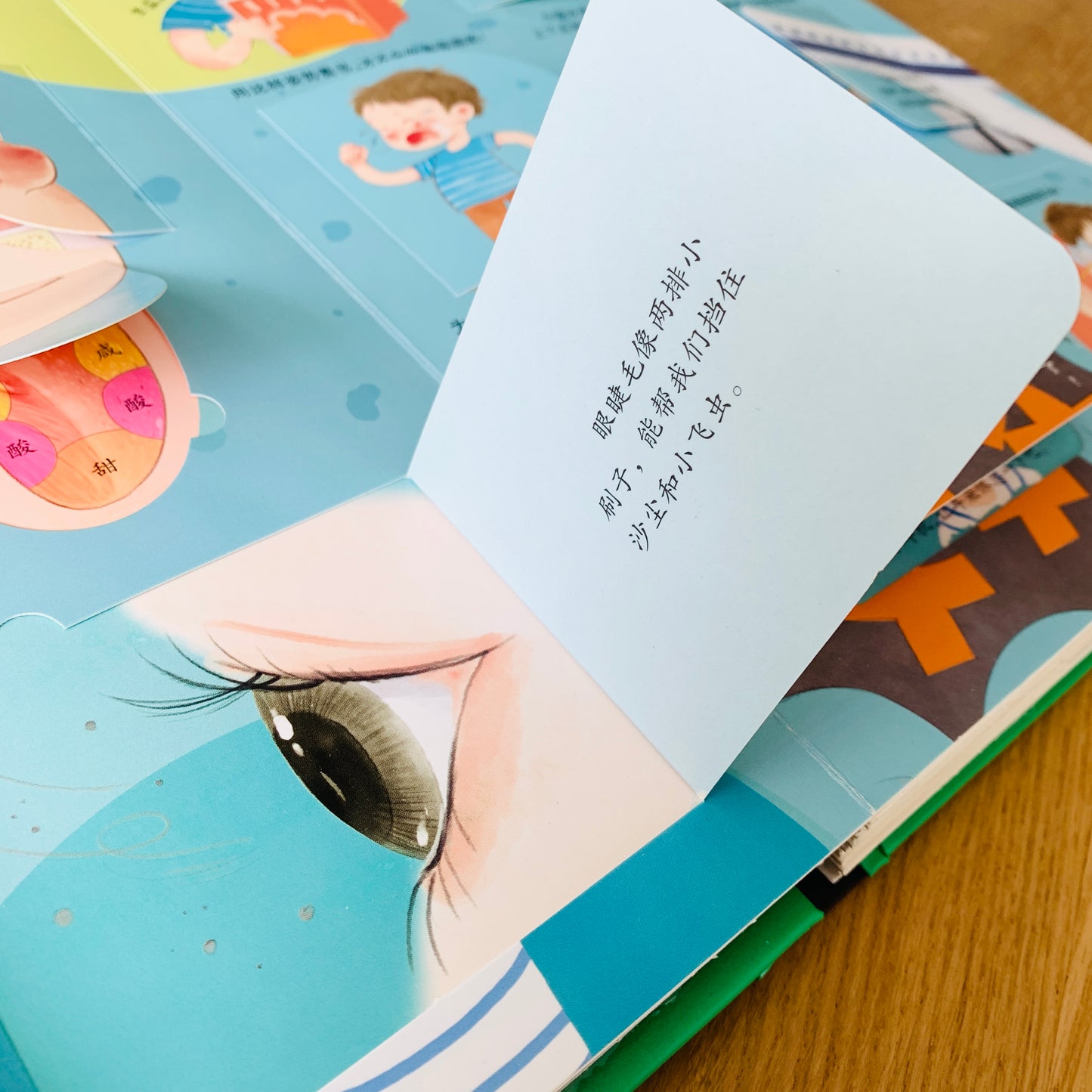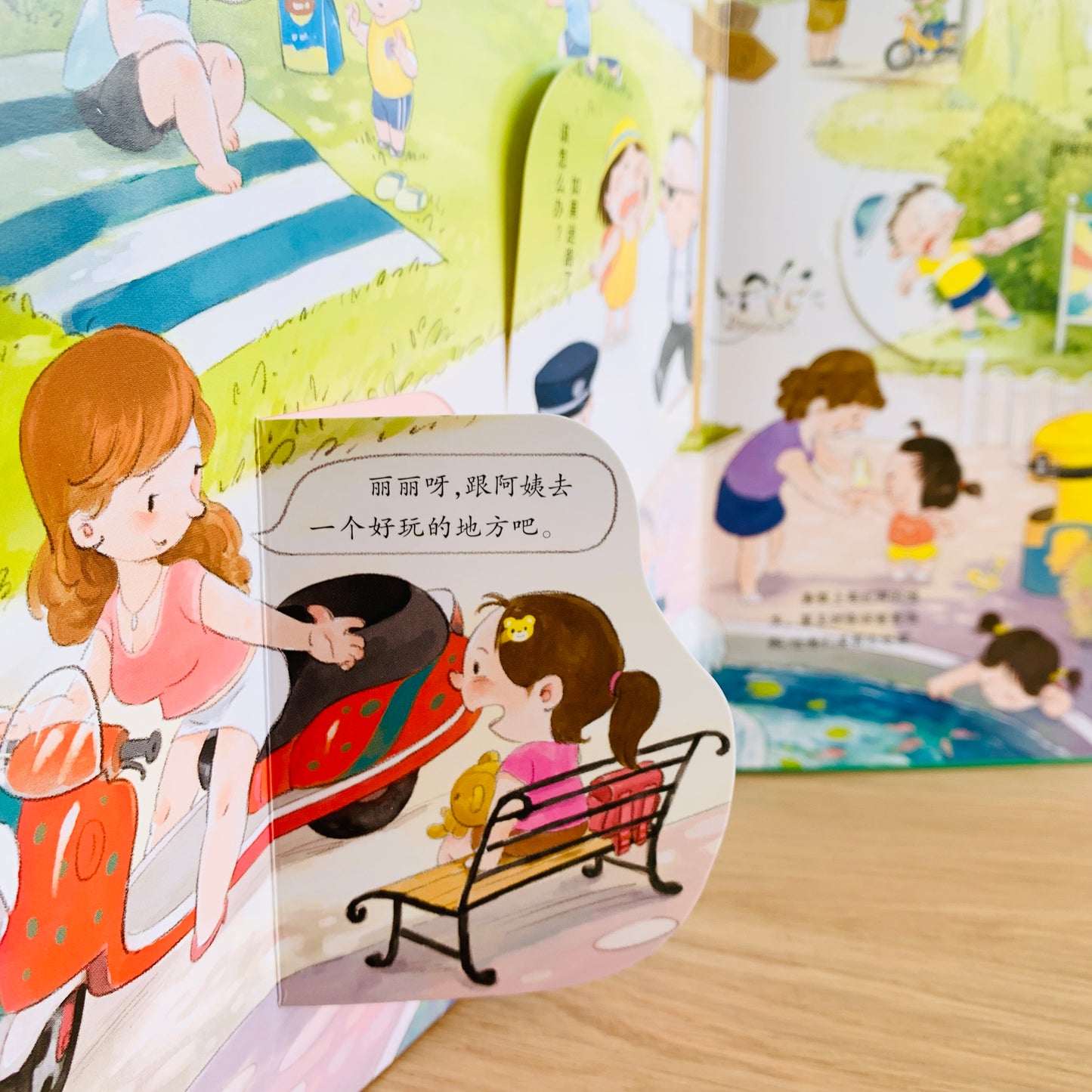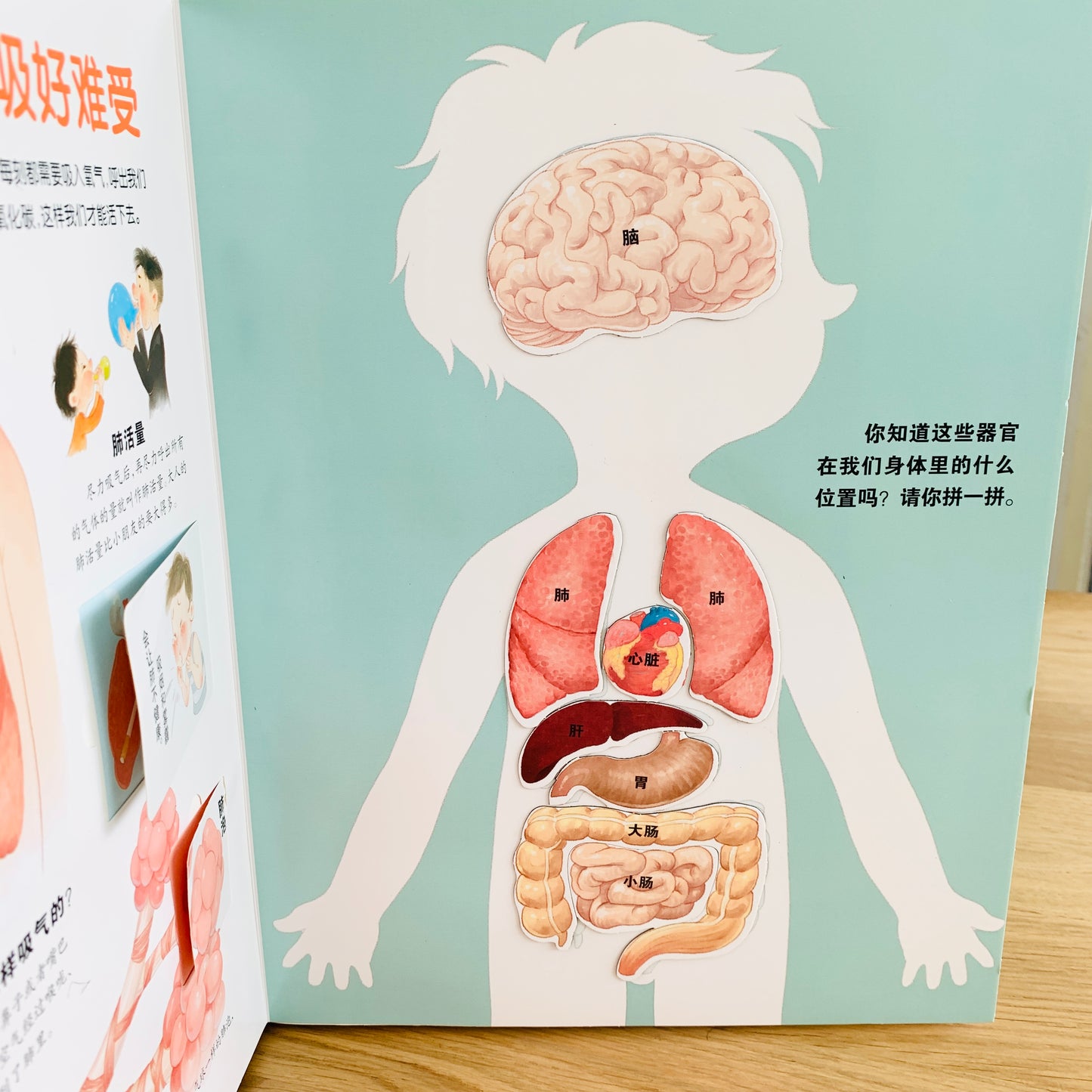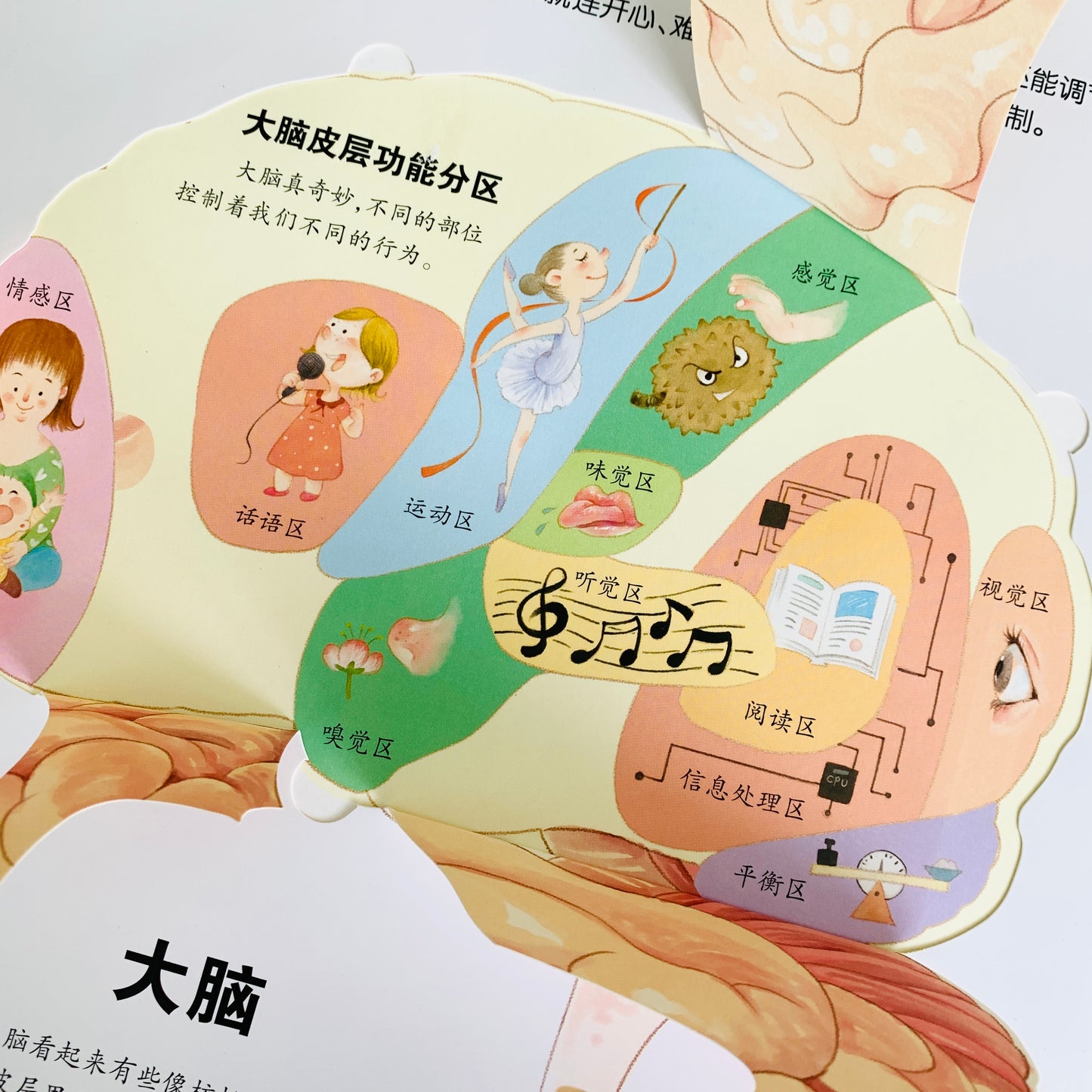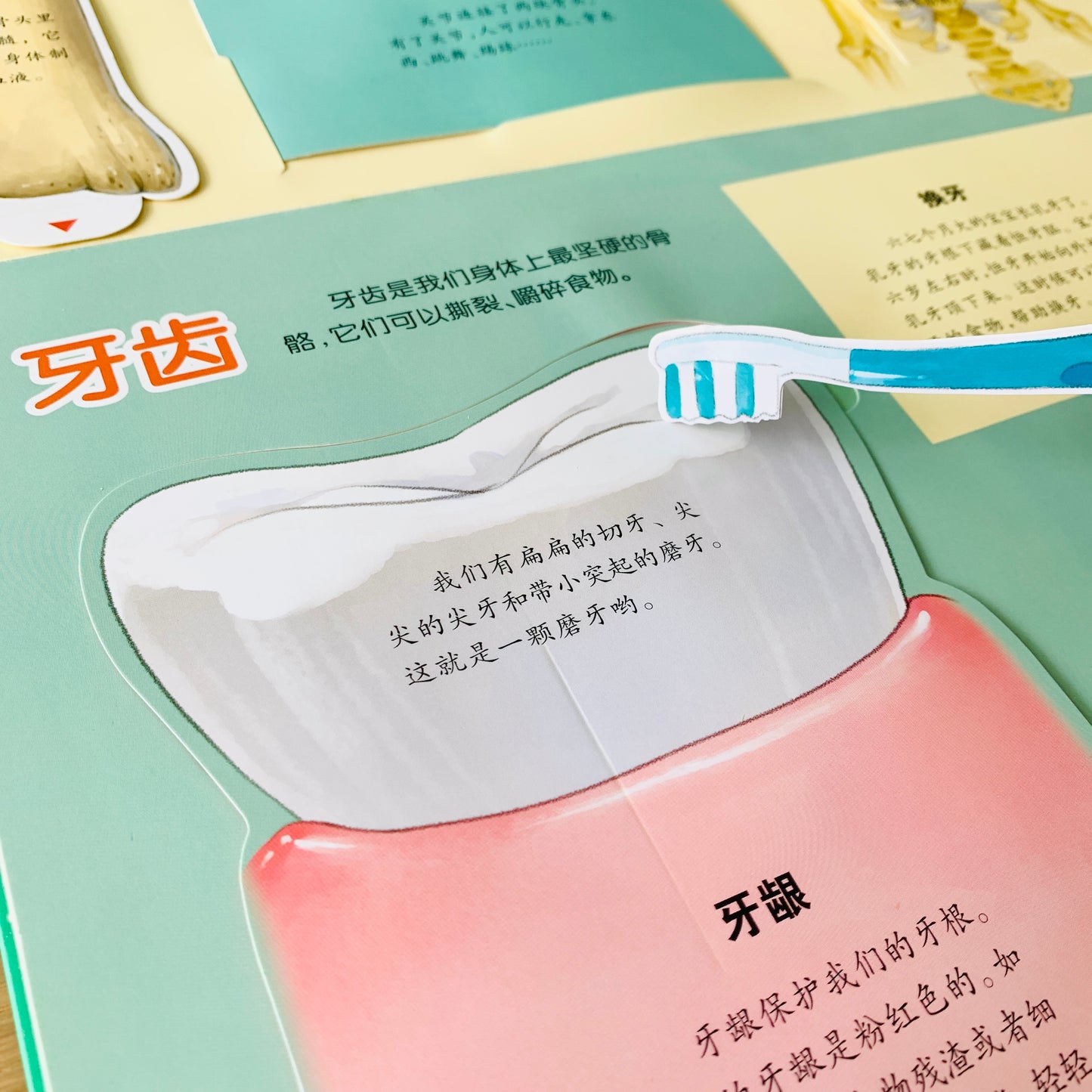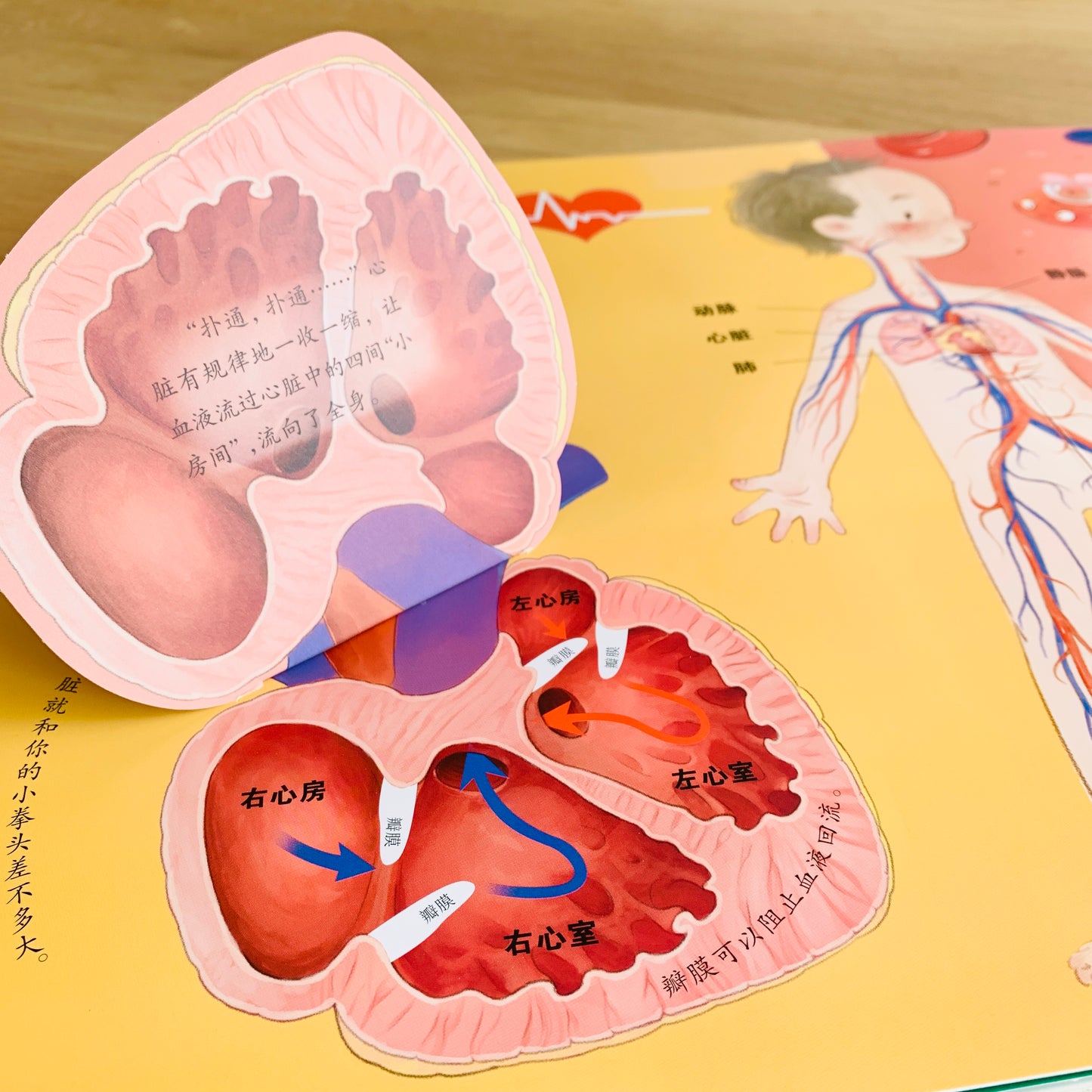 Good!
Many interesting topics to explore. Book is very engaging especially with the interactive features included in it. Worth getting!
Such a great book
This book is so value for money! It's so fun for kids to be interact with the book and learn facts about their bodies. I got one for my kids and went back for more as gifts for others. Highly recommend!
Only thing I didn't like was at the end there was a tiny section where they gender-labelled the toys - but no biggie, I just told my kids this isn't how it works.
Simple enough and interactive elements are so good!
This book is of a class of its own with regard to pop up books. What more, it is in mandarin too! I love the detail and how carefully the author thought through with regard to using the interactive elements like magnetic pieces to explain parts of the body like the brain and the layout of the body profile. My kids crowd around to read despite not knowing mandarin well. Kudos for bringing in this book and hopefully more of such to come! Coming from the perspective of a collector of pop up/pull out books :)