绘画日记 Draw and Write Journal for Kids
Regular price
Sale price
$3.64 USD
Unit price
per
Sale
Share
As a stationery lover, I've always known the magic that pretty stationery bring!
After reviewing many different products, I'm excited to finally find some adorable quality notebooks to add some fun into writing for my primary school kids (:

More about these journalling notebooks:
A5 size
Comes in adorable frontcover designs!
Each set has 4 books.
Set A has Panda, Bear, Dog and Penguin.
Set B has Cat, Polar Bear, Deer and Rabbit.
Softcover, thicker 230gsm paper, water-resistant

64 pages, 100gsm paper, in off-white
Quality pages, that can withstand normal writing with kid markers without showing on the other side (if you don't press down and hold)

Simple 2-page spread design on journalling pages,
left for drawing, right for writing.
We can write Chinese characters with pinyin,
square boxes are 14x14mm, 7 lines, 8 boxes each, for 56 boxes in all.
They are accompanied with lines of total height of 9mm for hanyu pinyin if desired!
I like the option for hanyu pinyin, because my kids may not know how to write all the words they're trying to express, and can just write the hanyu pinyin first to get their sentences out, and then check with me later on.
I chose this out of many other designs for its simplicity and because it's easy on the eyes!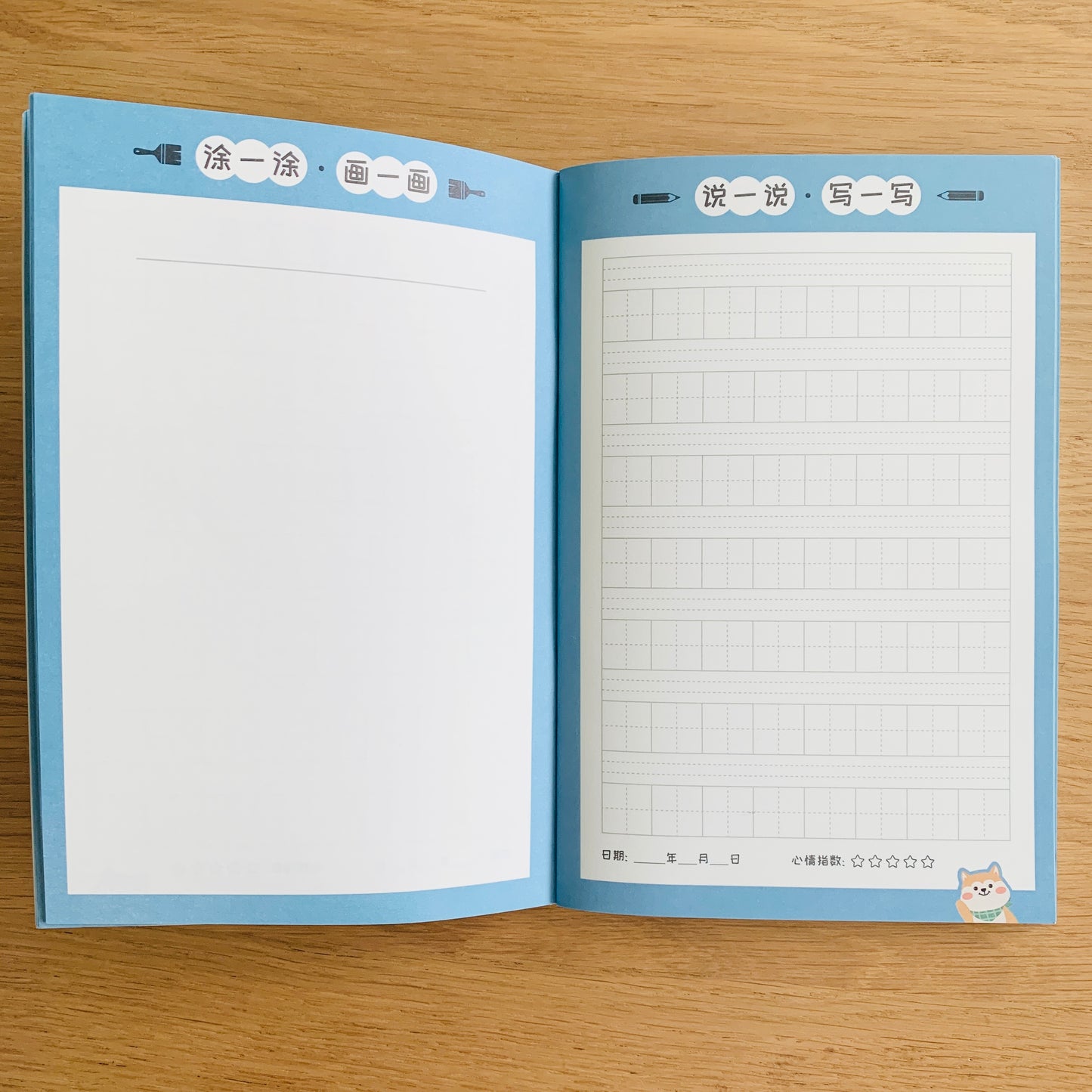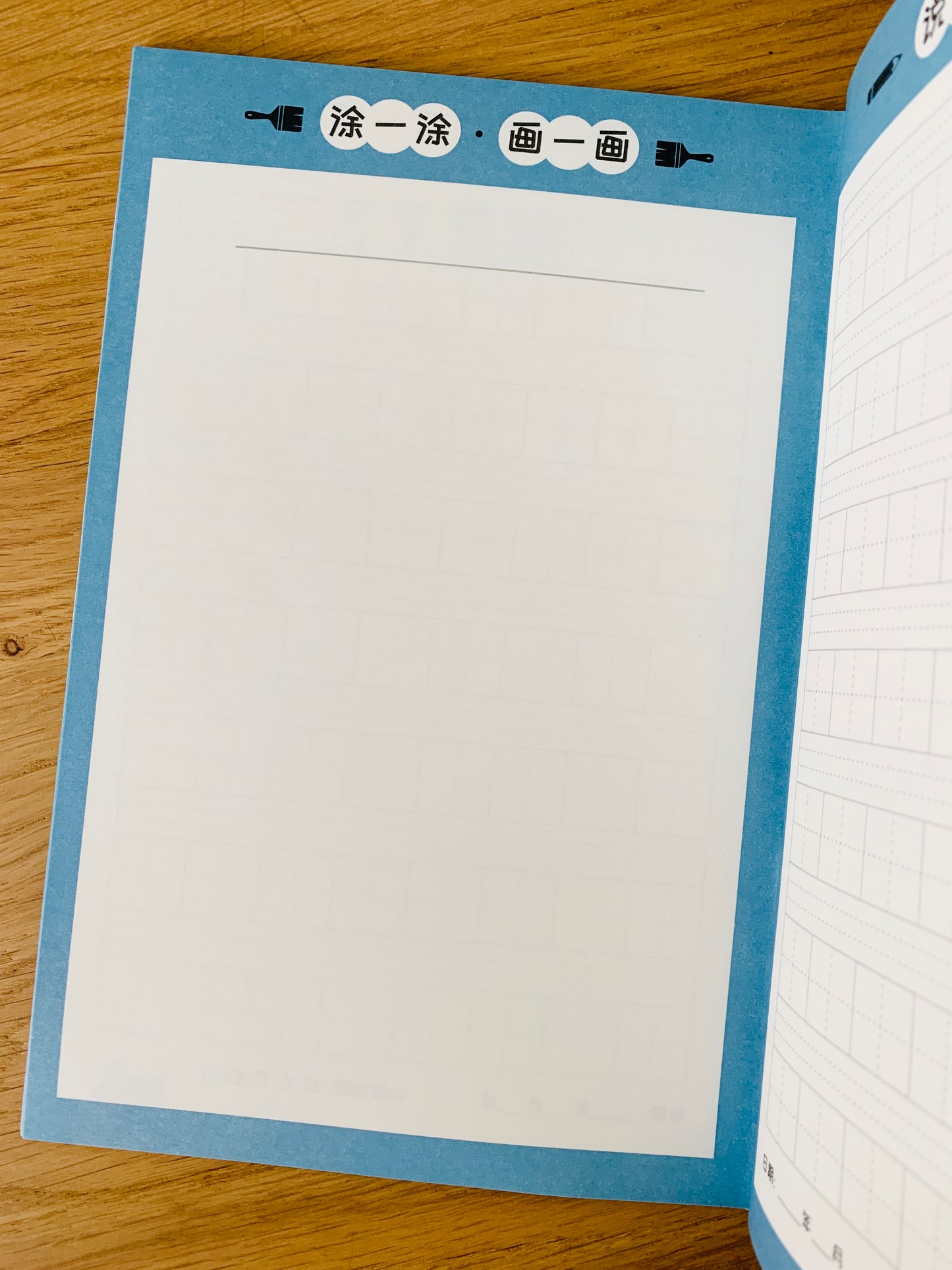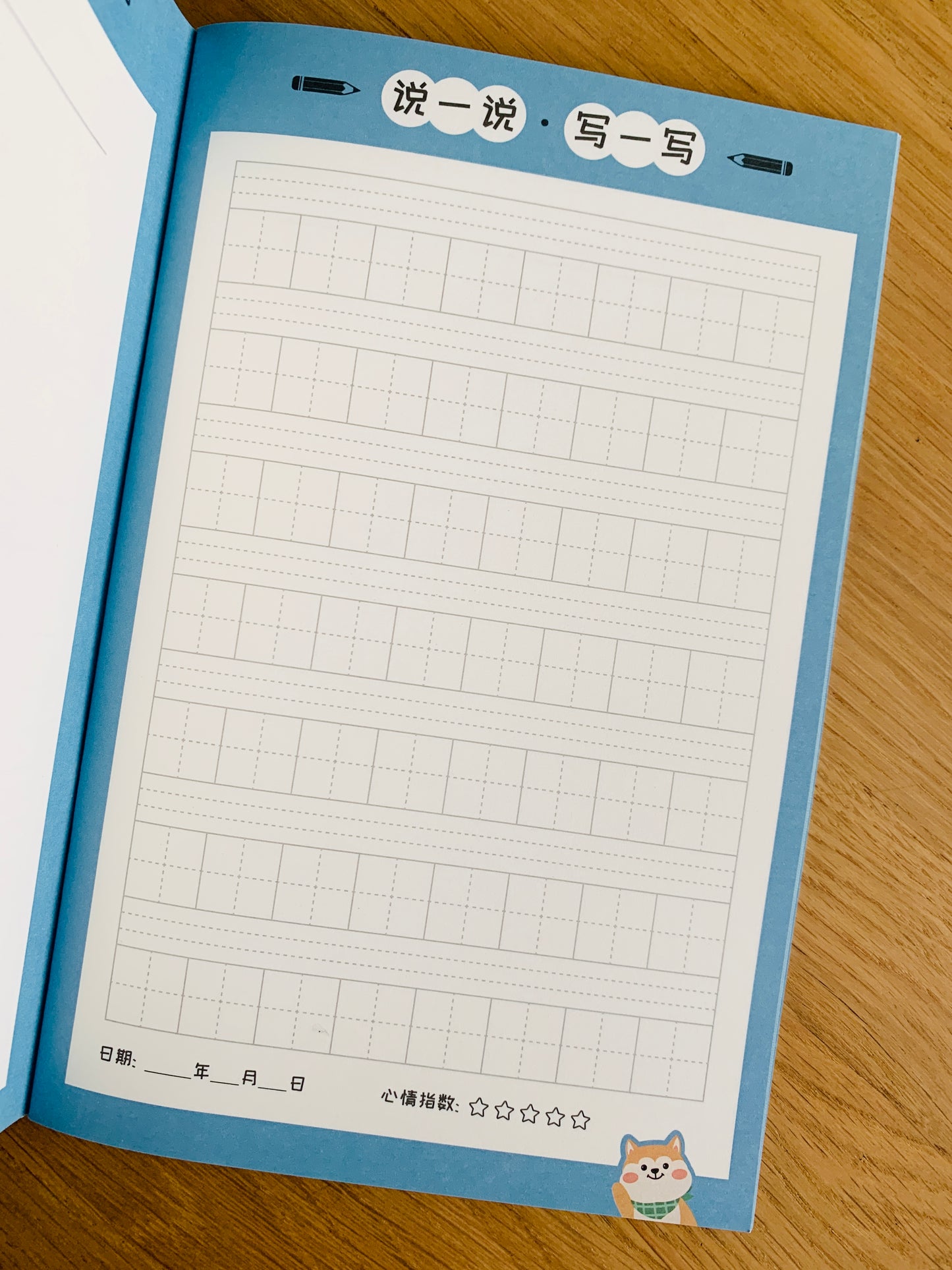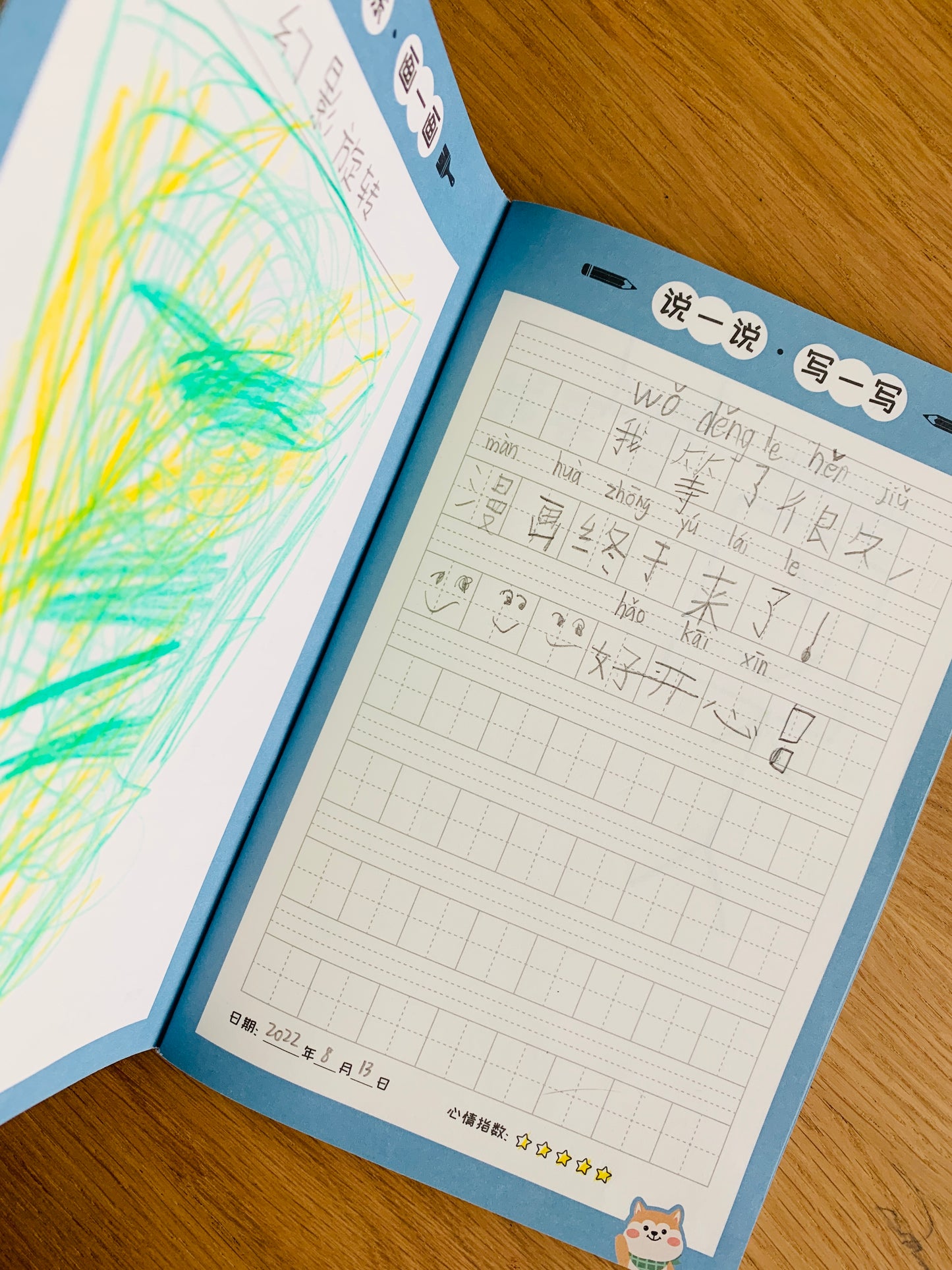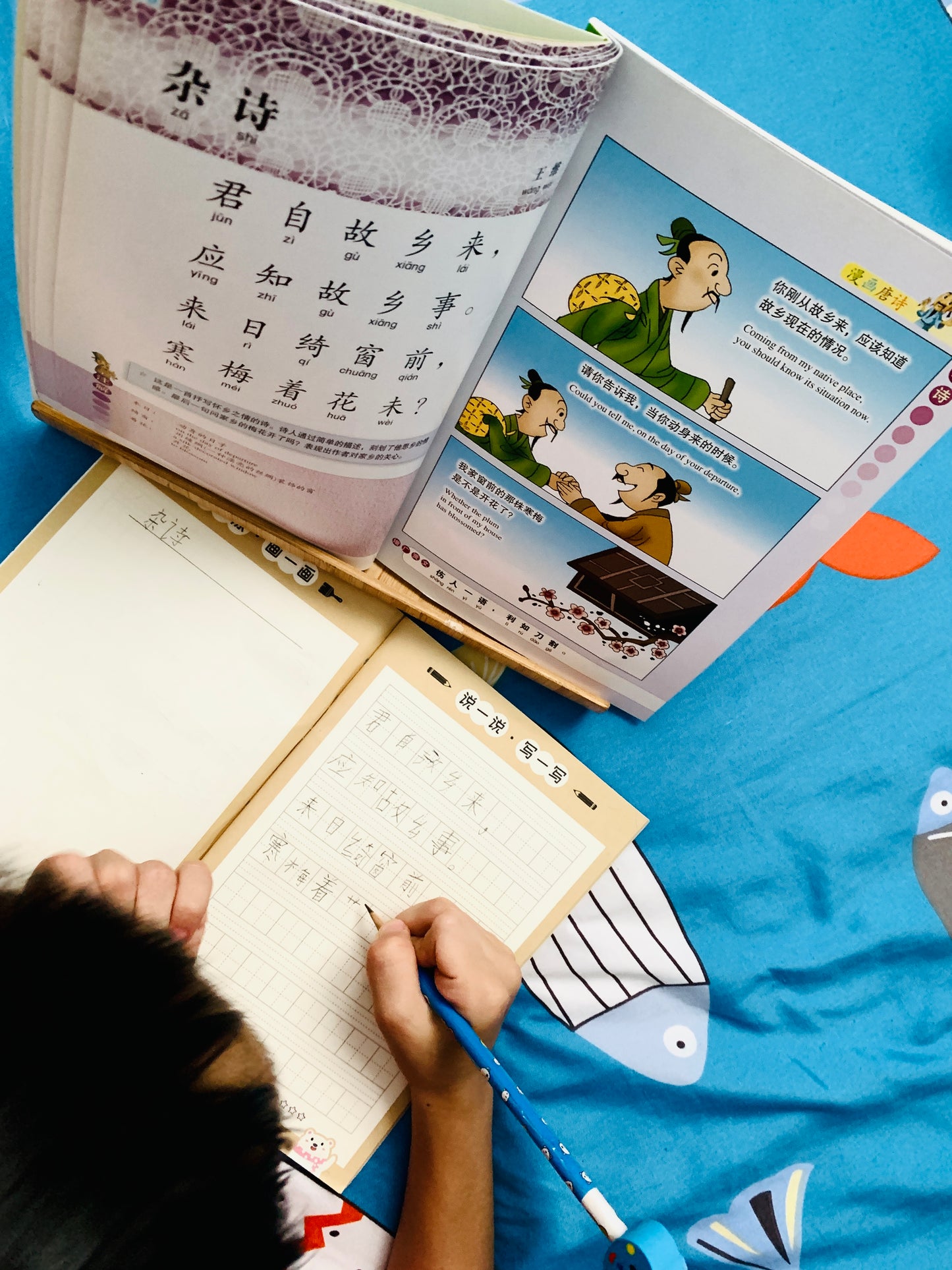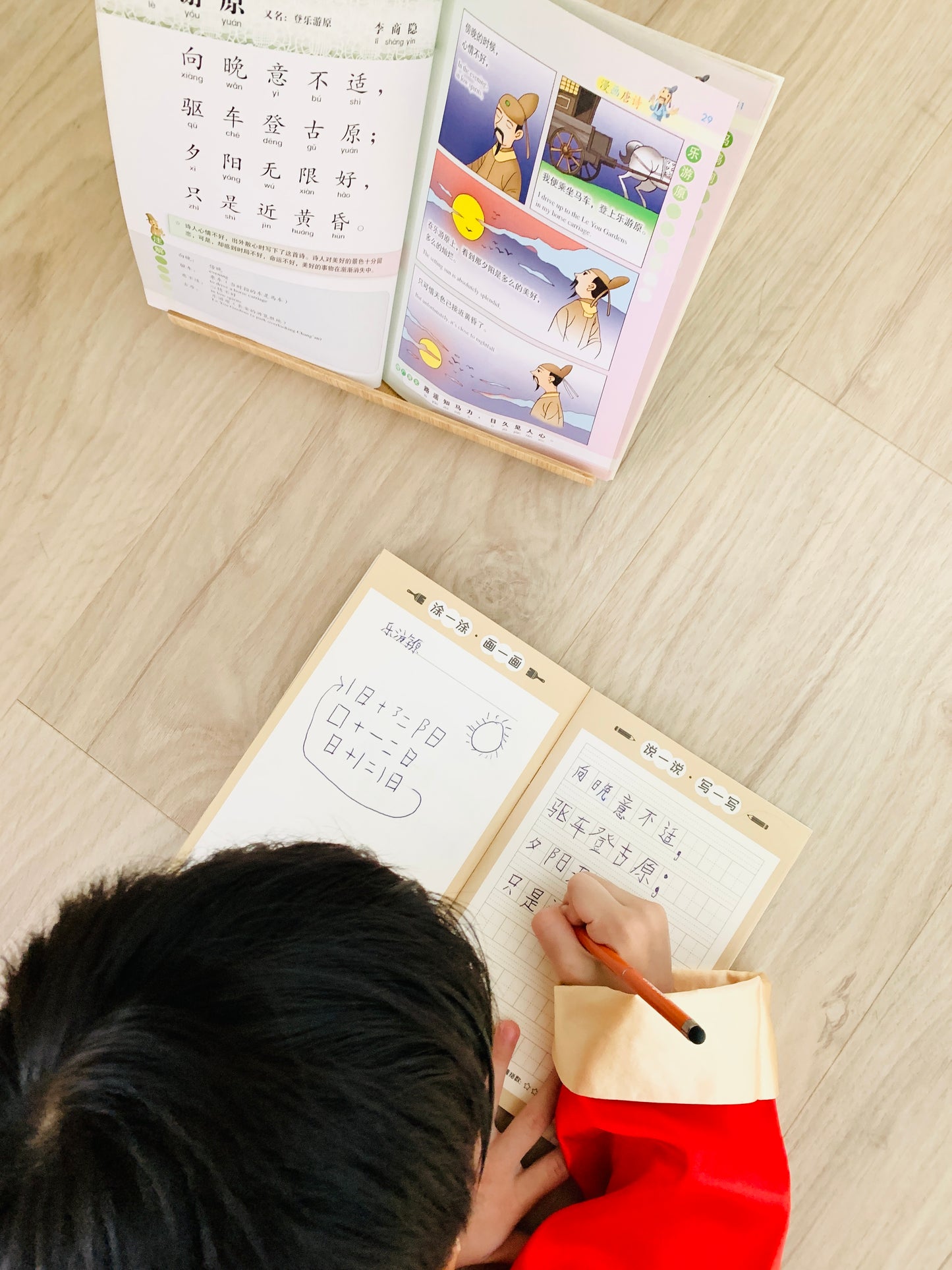 Useful Chinese Journals
A very useful Chinese Journal to encourage writing! The book covers are so adorable, my children are immediately attracted to it. The lined page is suitable for short stories while the blank pages are great for drawing.
Thank you Fang Ting for sharing your thoughts! Glad to hear that the your kids enjoy the books (: Hope it encourages them to write and draw more!