那么,那么 So Then, So Then
Regular price
Sale price
$11.37 USD
Unit price
per
Sale
Share
The author dedicates this work
to the adults of tomorrow,
and kids of yesterday.
MST highly recommends this touching book as a gift for mothers or mothers-to-be!
It's easy enough to read and laugh together with our kids at snippets of family life,
yet thought-provoking enough to read alone
or to lift our spirits when our mama heart is exhausted.
This is a humourous take and ode to childhood and motherhood,
with joys, sorrows, quirks, and things we may never be able to explain!
We'd definitely be able to relate to mother-son interactions
and see ourselves in the pages of these books, like
our child setting his eyes on a toy at the store, us buying it, and after some time, it just becomes another item in his toy pile
soon after we clean and tidy up the room, it becomes a big mess again
a pet can bring our child much joy, and can also bring pain and tears in the next instant
when playing with a friend or sibling, they can be snatching and crying, and then playing nicely the next moment
shouting "I'm so hungry, I'm so hungry" when we're preparing a meal, yet running away from the dining table just after a few mouthfuls
once we were brushing teeth together in the washroom, years later it's just mama standing alone staring into the mirror having visibly aged
and many more!
为了想要的玩具撒娇耍赖,满地打滚,买回家却又丢在一旁;
刚刚打扫好的房间,一转头却又扔满了玩具;
明明喊着"好饿,好饿",吃饭的时候却没吃几口就跑去玩耍。
这些画面像极了每一个幼小的孩子,
孩子们是那么的淘气,却也那么的依赖着妈妈,
然而时间不会为任何人停留,
孩子终将会长大成人,踏上自己的旅程,妈妈也逐渐老去。
但还有那么多,那么多的回忆留在心里,值得我们珍藏。
那些痛苦的时刻,
欢乐的时刻,
悲伤的时刻,
欣喜的时刻,
所有属于孩子和母亲的时刻。
Recommended for Ages: 2-99
Pages: 50
Format: Hard cover
Language: Simplified Chinese with Hanyu Pinyin
Author / Illustrator: 【日】吉竹神介
Translated from: Japanese
Translated by: 赵五皎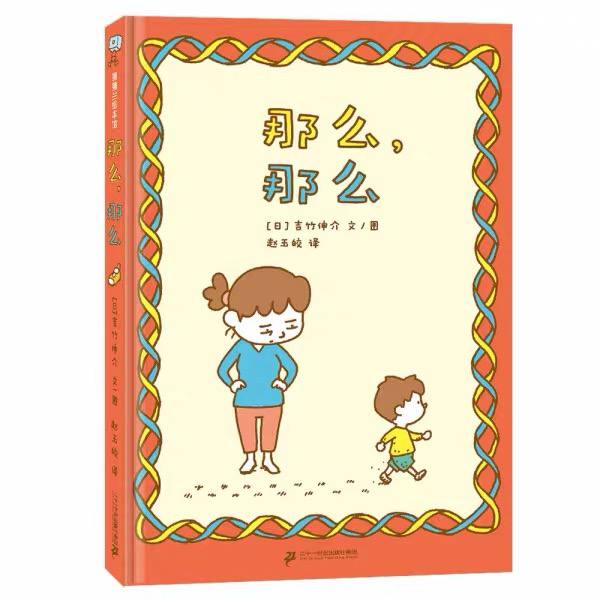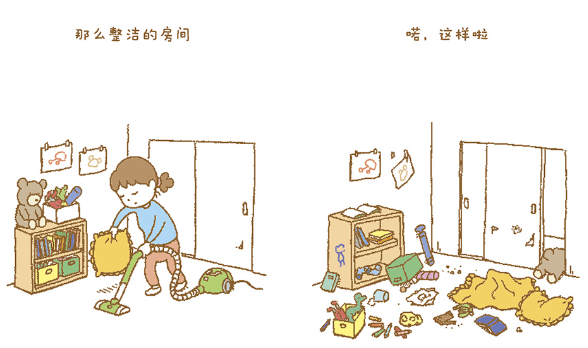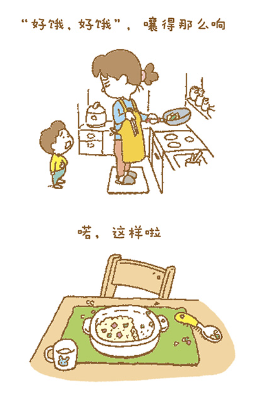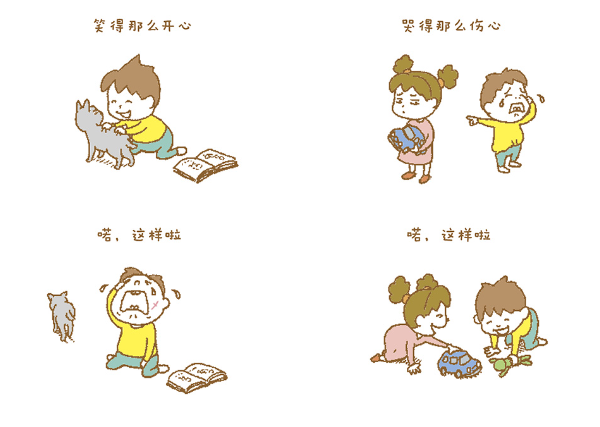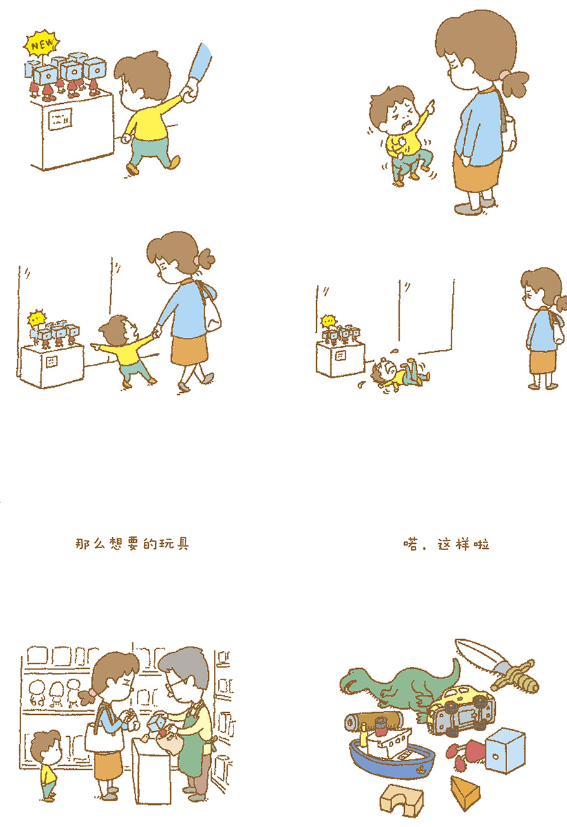 Tender and bittersweet
This book is definitely more for adults than children I feel, for me the main message is to remember to treasure the ephemeral moments when kids are very young. The story focuses on a devoted mom and her son who changes through the years. I get really teary when I read it, but it's really more of the visual storytelling than the words. The cartoony style is super cute but it's deeply moving.