菲力的17种情绪 Philip's 17 Emotions
Regular price
Sale price
$8.83 USD
Unit price
per
Sale
Share
A perfect title to talk about the various kinds of emotions we humans have.
I love the relatable scenarios, like
enjoying while taking photos with our family and friends
dreading the time to brush teeth
feeling disappointed when it rains just when we're about to have fun at the beach
and more!
Recommended for Ages: 2-6
Pages: 41
Format: Hardcover
Language: Simplified Chinese
Author: 迪迪埃·莱维
Translated from: French
Translated by: 高郁茗

Check out other titles in the Building Character collection too!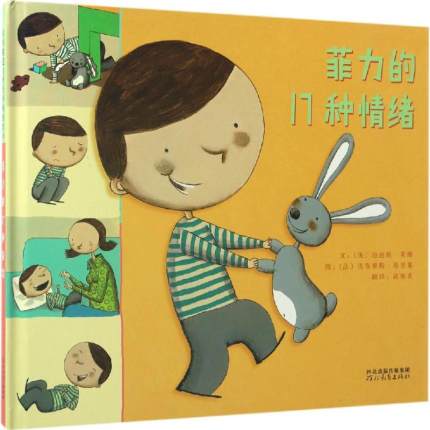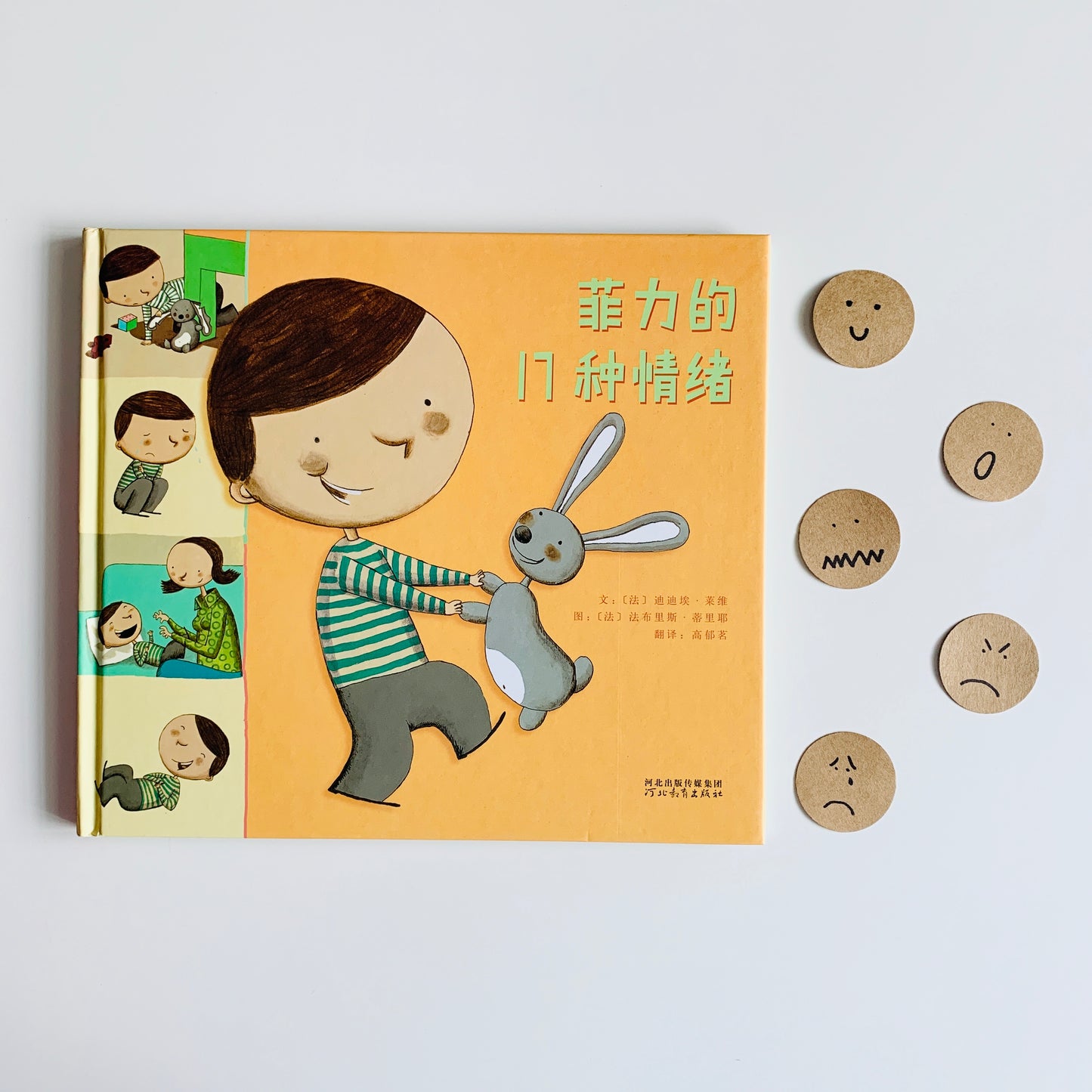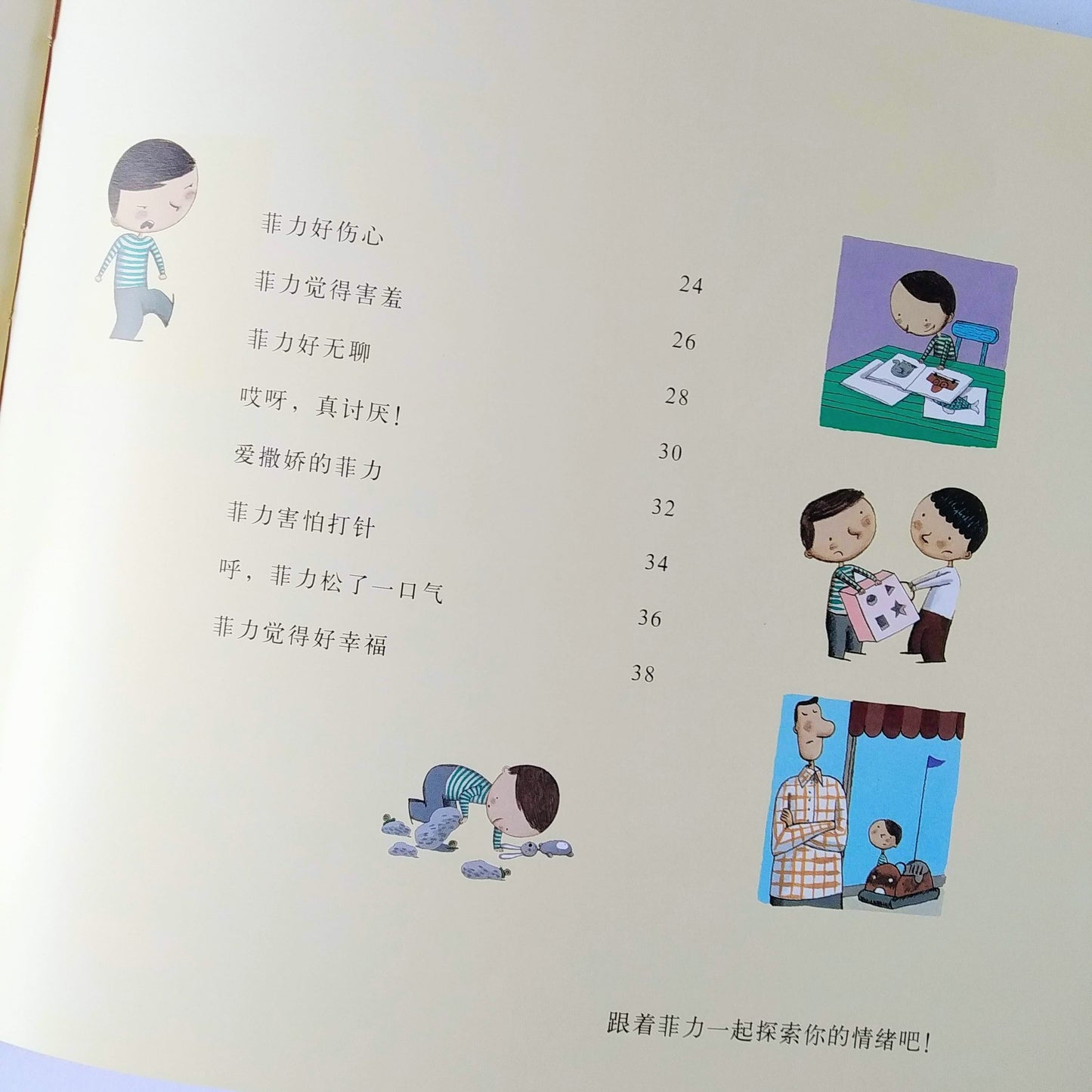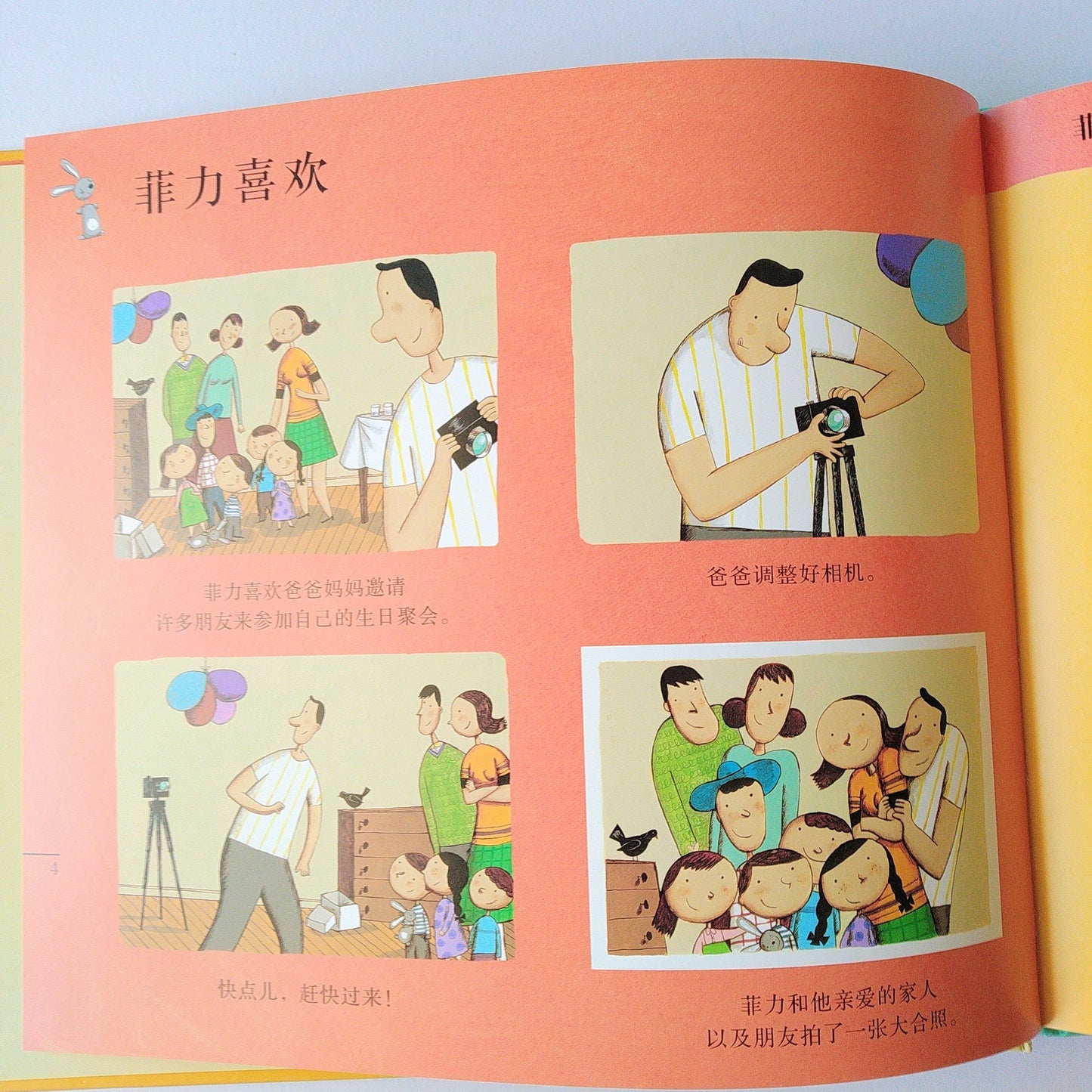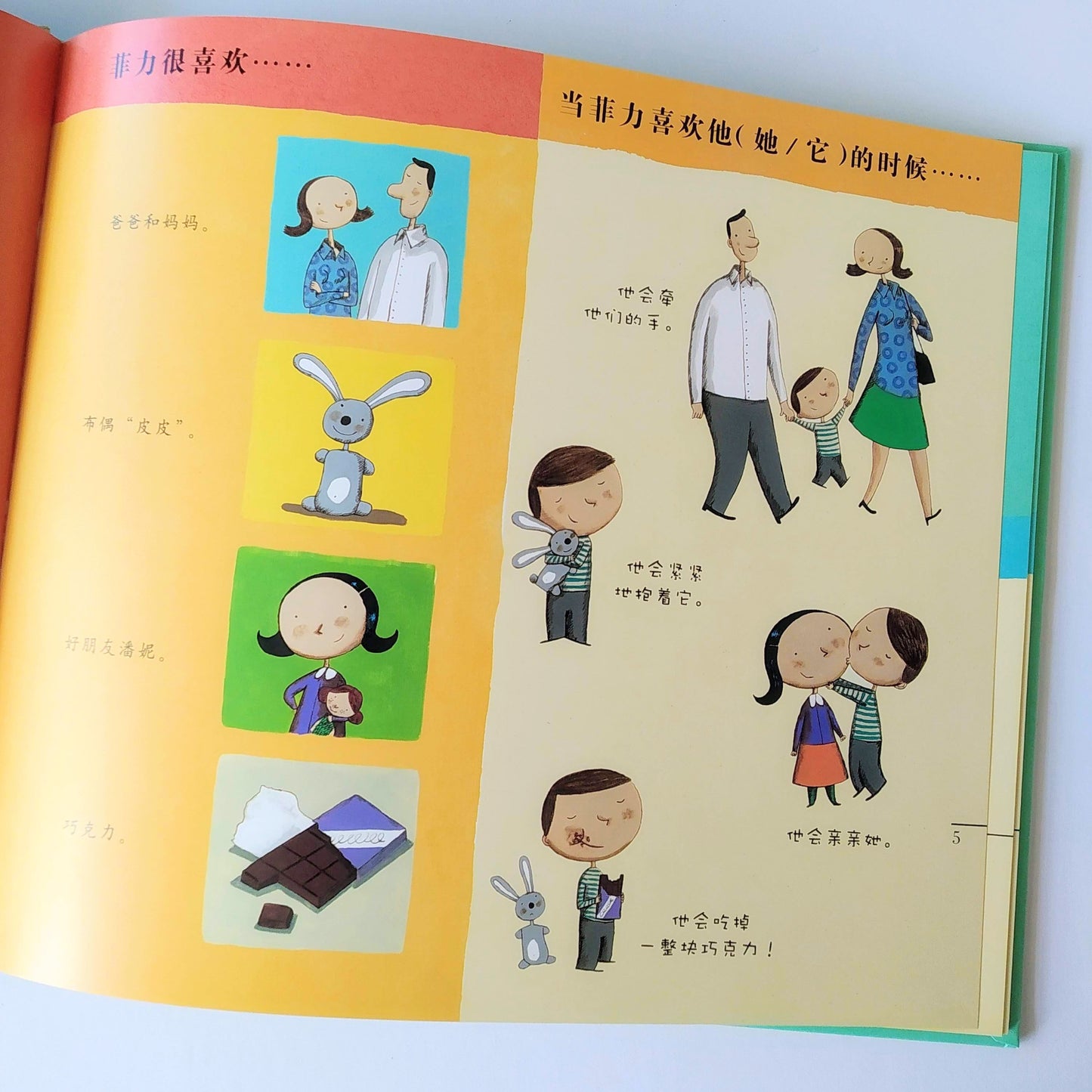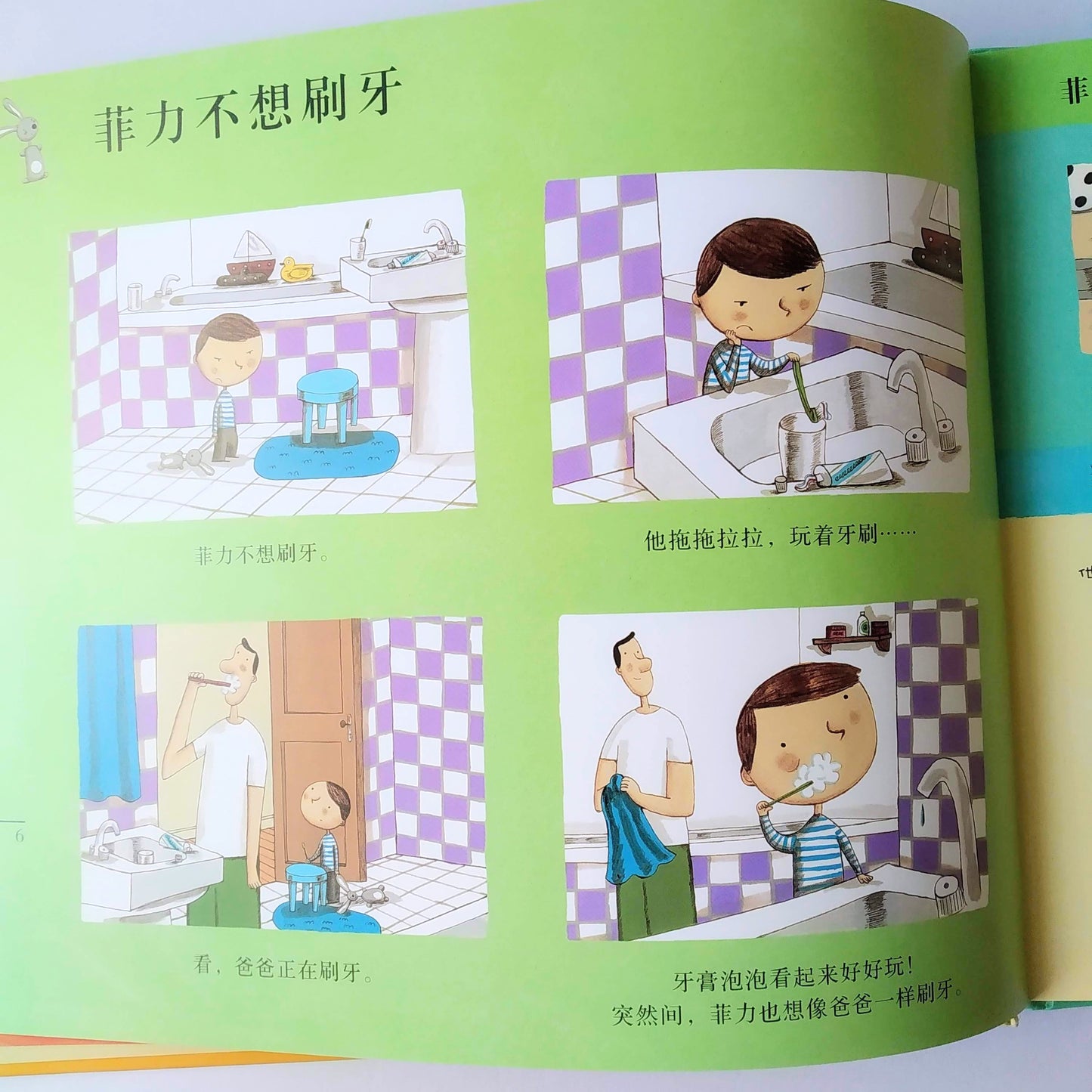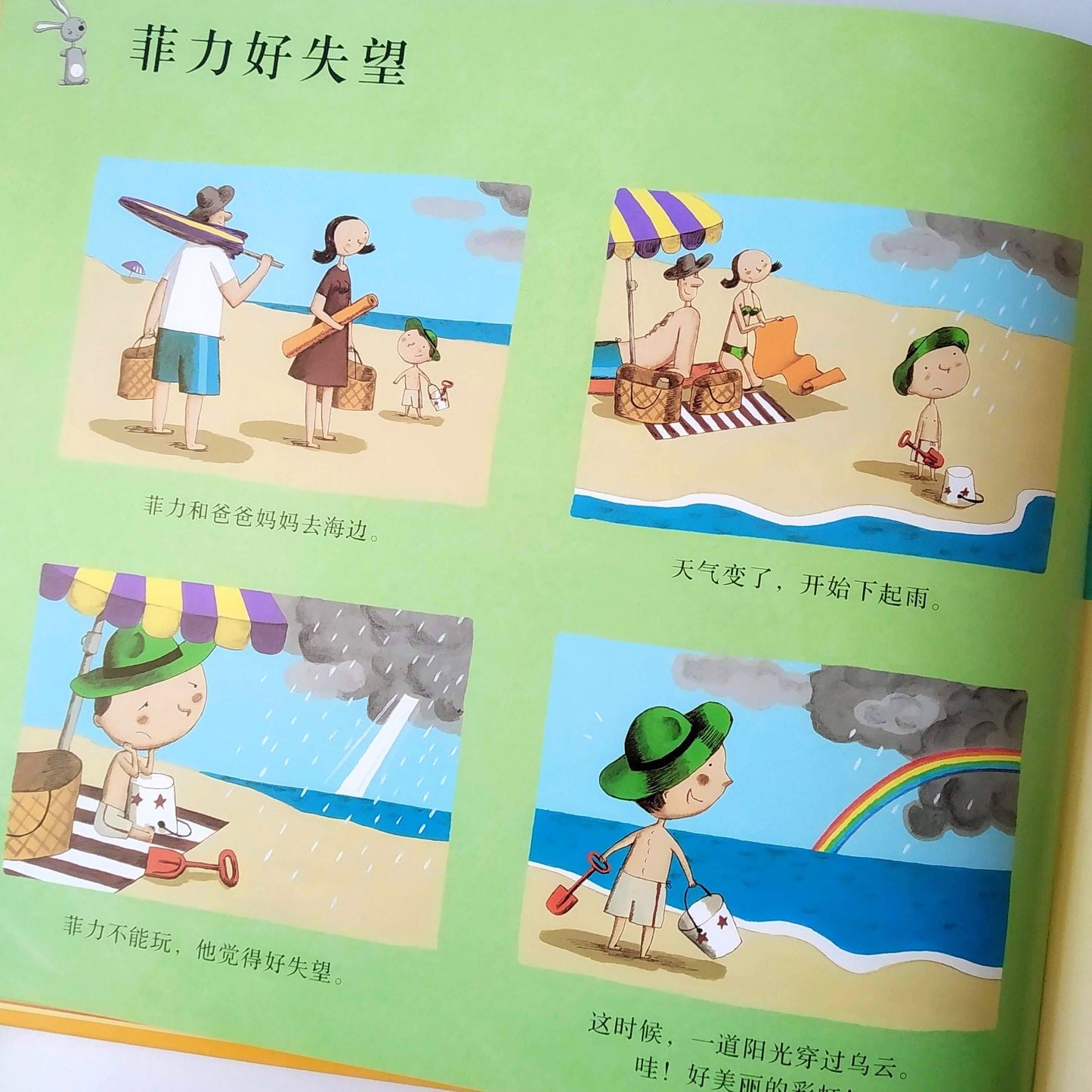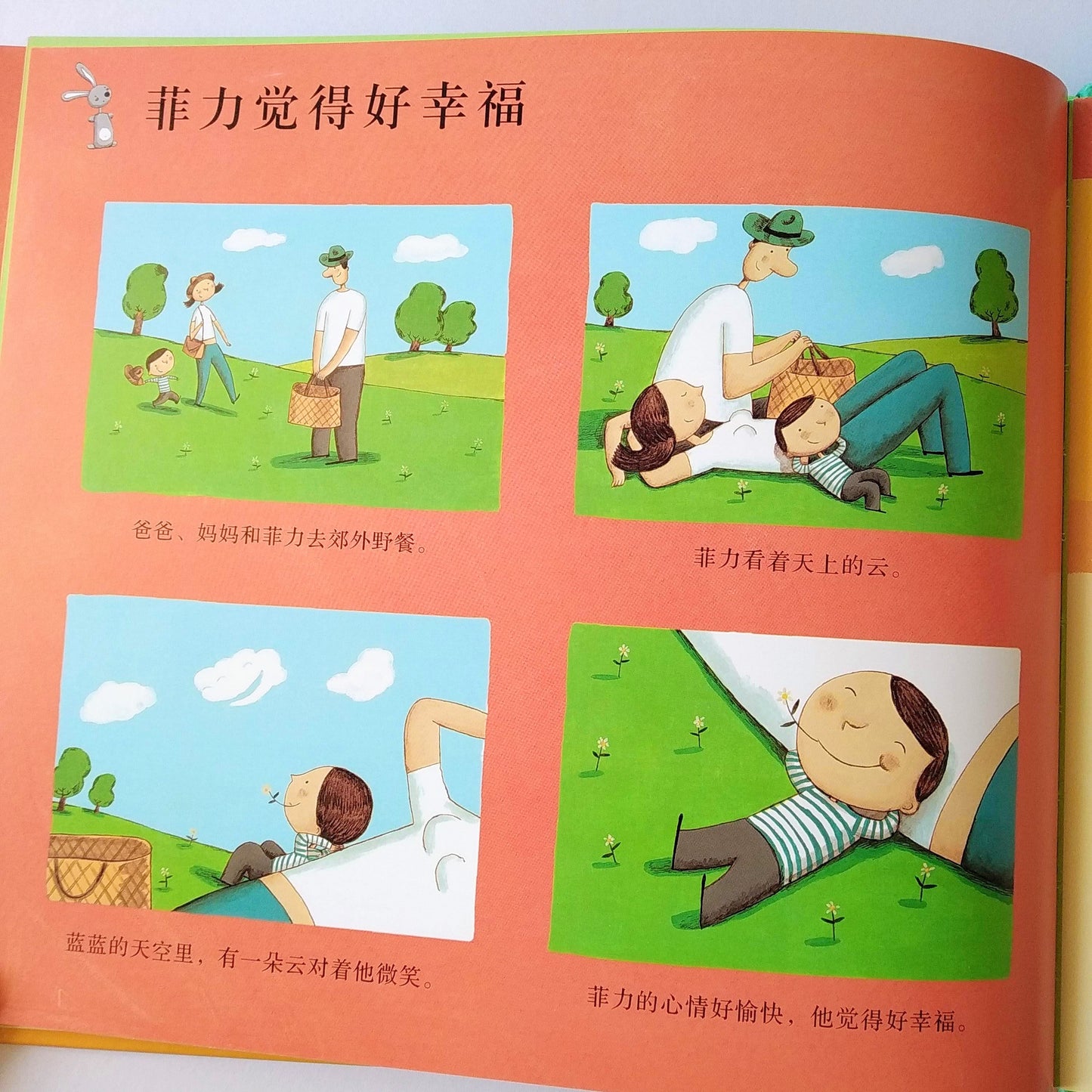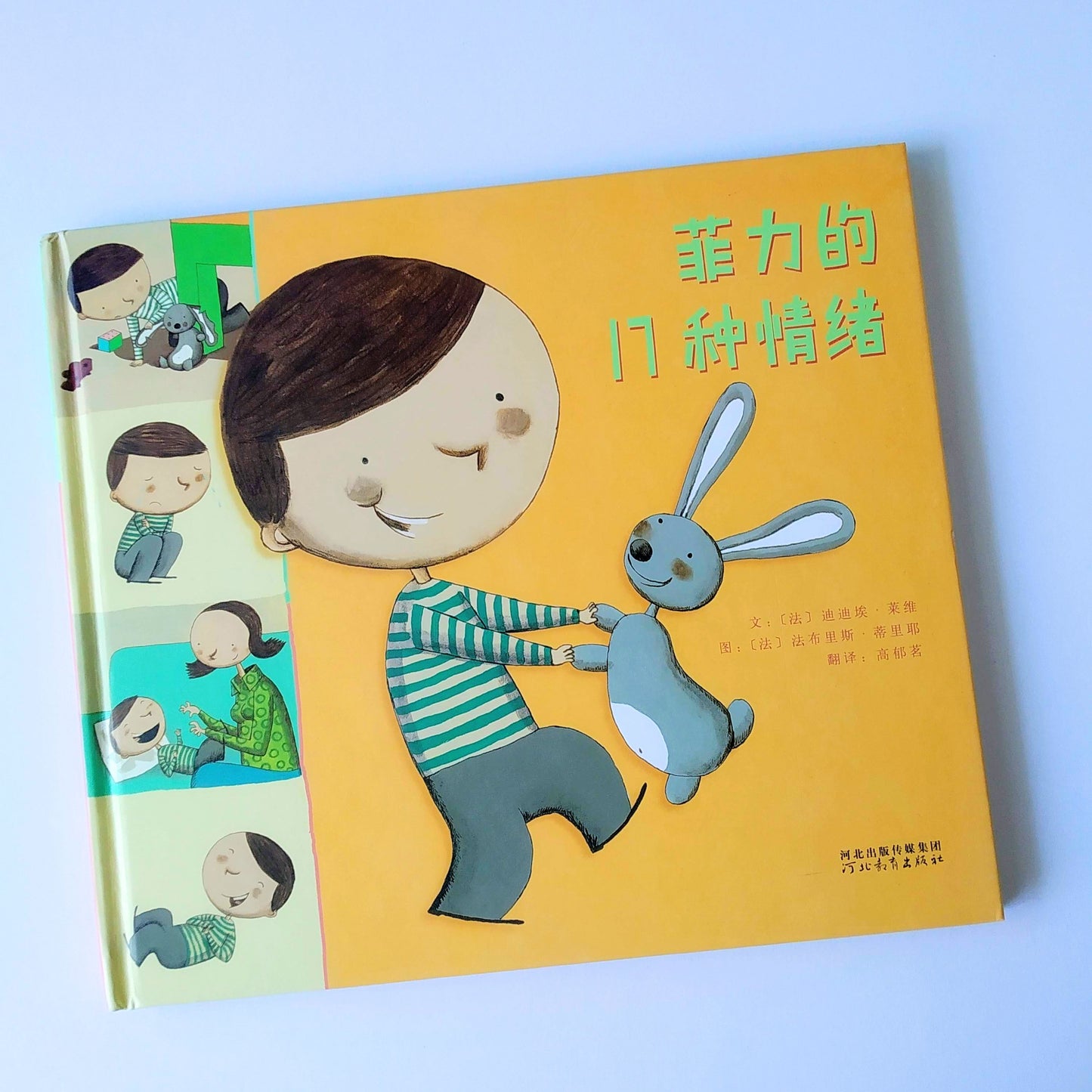 Pretty interesting book
This is a pretty interesting book that describes how a little boy, Philip, goes through and overcome various emotions. My 5year old son seems to like this book and the illustrations are quite cute too.