立体艺术贴纸 3D Sticker Art (Set of 4)
Regular price
Sale price
$20.74 USD
Unit price
per
Sale
Share
Explore the world of low poly art through colourful stickers that when put together form gorgeous 3D pictures.
This is highly recommended for kids of ages 5 and up, who have developing fine motor skills and increased capacity to concentrate. Suitable for goodie bags, birthday or Christmas gifts.
Awesome to keep kids occupied during school holidays, on play dates, rainy days or sick days!
Features:
2700+ Easy to peel stickers
Stick the stickers by numbers onto the corresponding sheets
Aesthetically pleasing 
Trains our patience! It's an unexpectedly fun bonding activity
At the back of each sheet are fun facts about the animal or item in Mandarin
Includes 4 themed collections of sticker art
Amazing Animals
Cool Vehicles
Ocean World
Dinosaur Kingdom
Pro-tip: Flip through the books to have an idea of what creatures or things are available. Extend the learning and make the activity more meaningful by pairing with reading, watching video or an outing that is related to the sticker art!
After my 6-year-old and I visited Lee Kong Chian Natural History Museum's dinosaur exhibit with our dear friends, the kids chose to make some dinosaur sticker art! It's a wonderful way to remember our outing, share some snippets about the dinosaurs in Mandarin and make learning come alive.
Suitable for ages 5 and up
24 pages per book
Format: Hardcover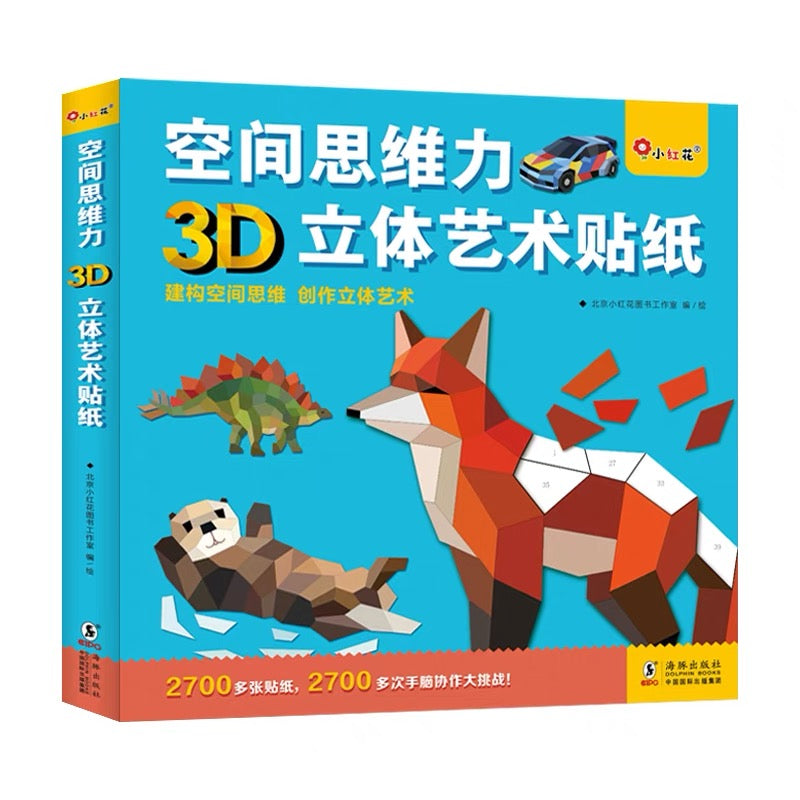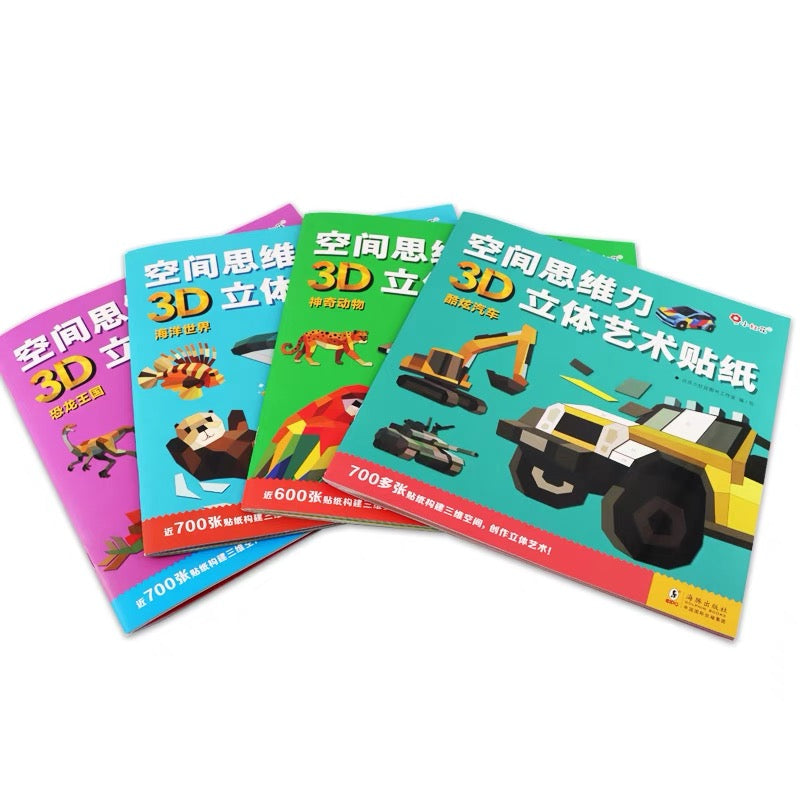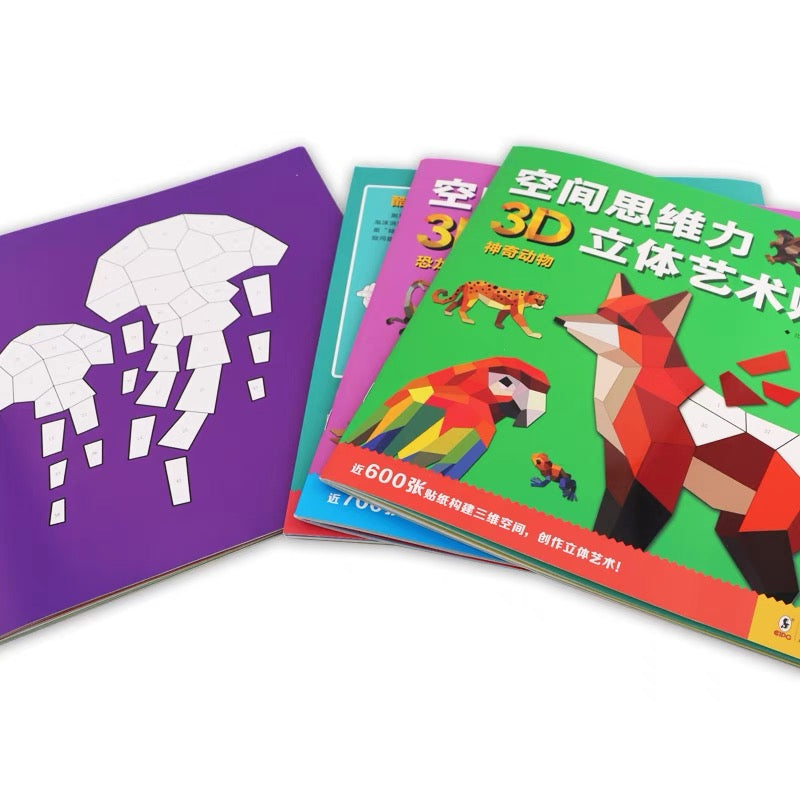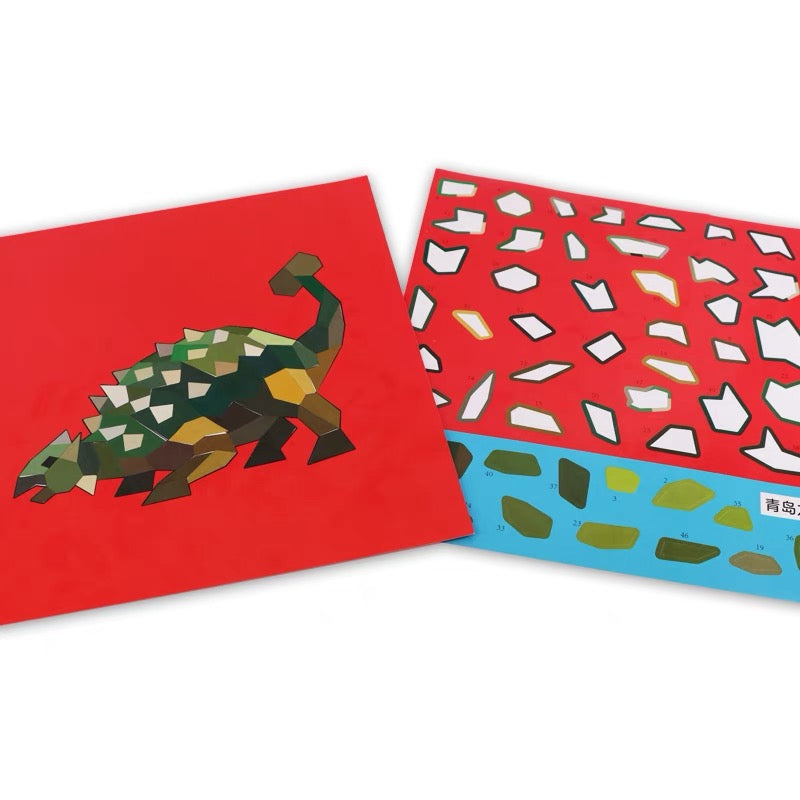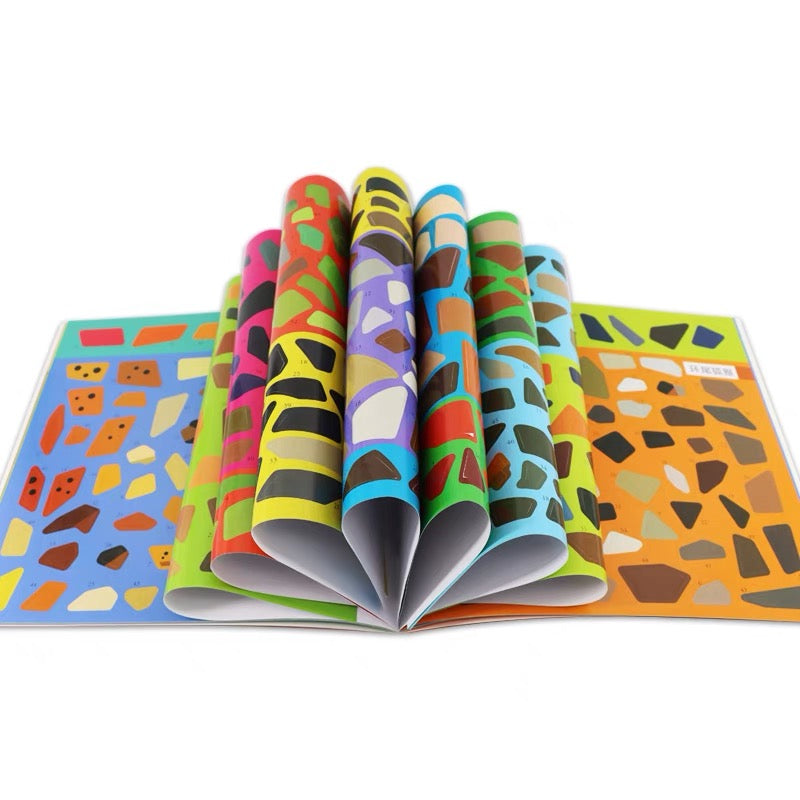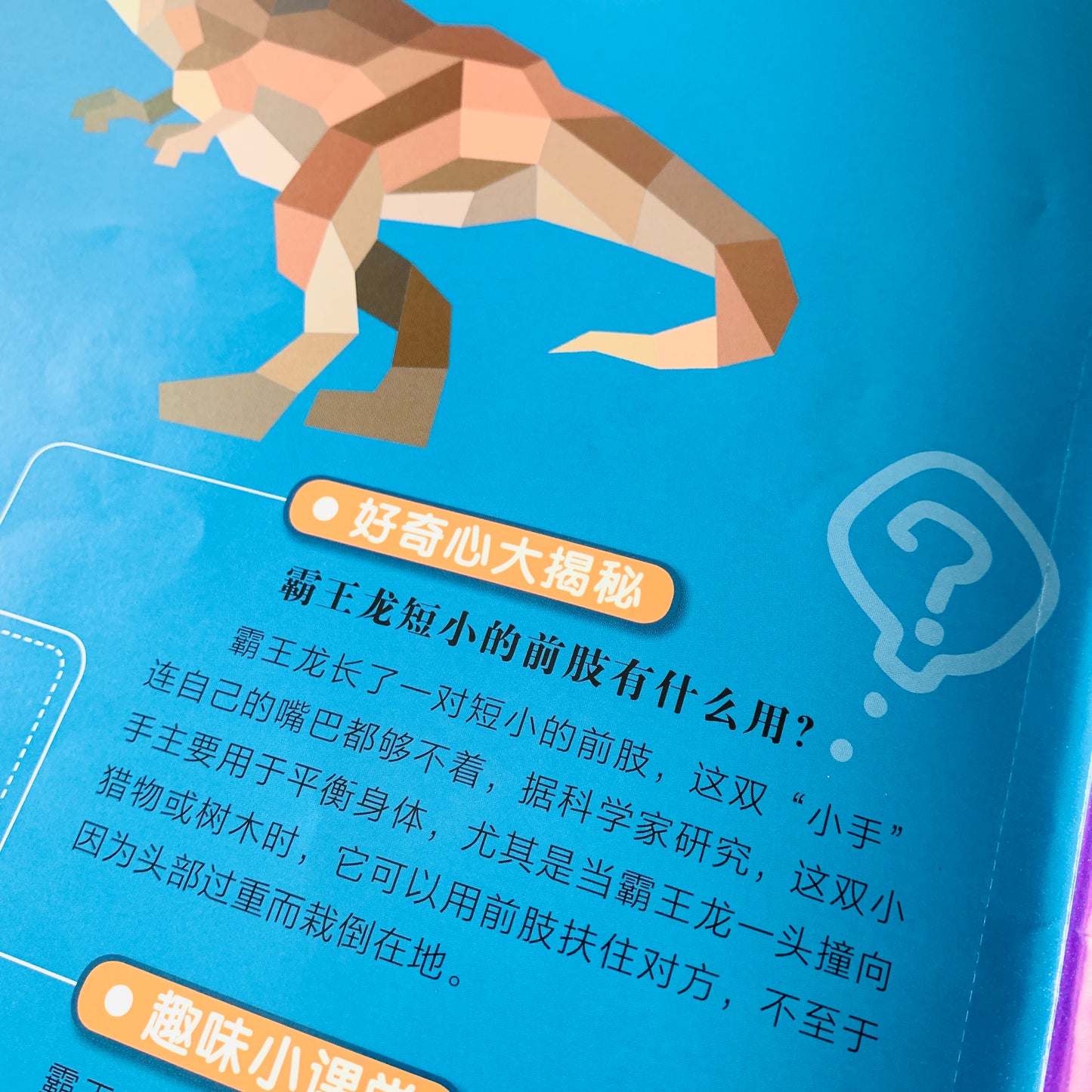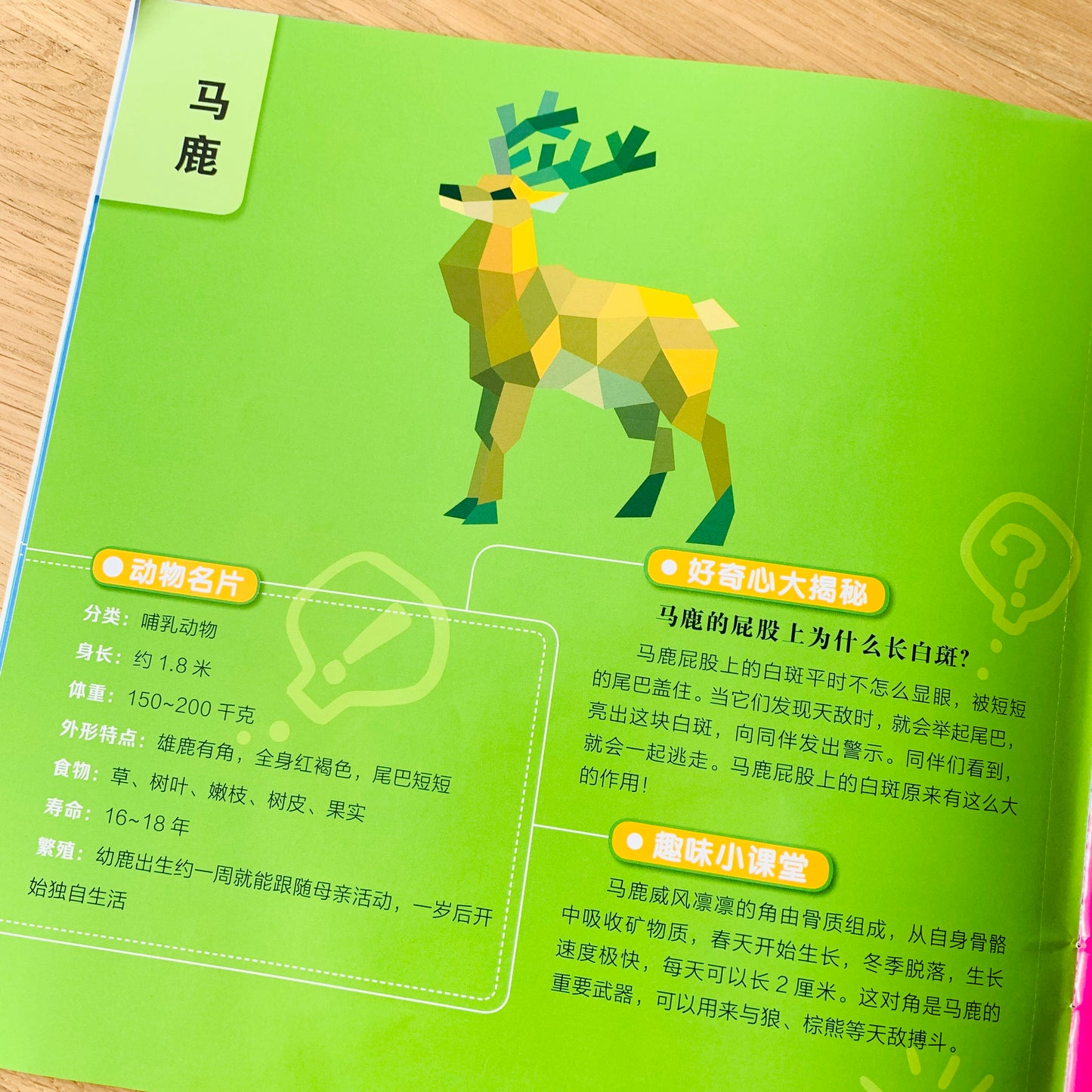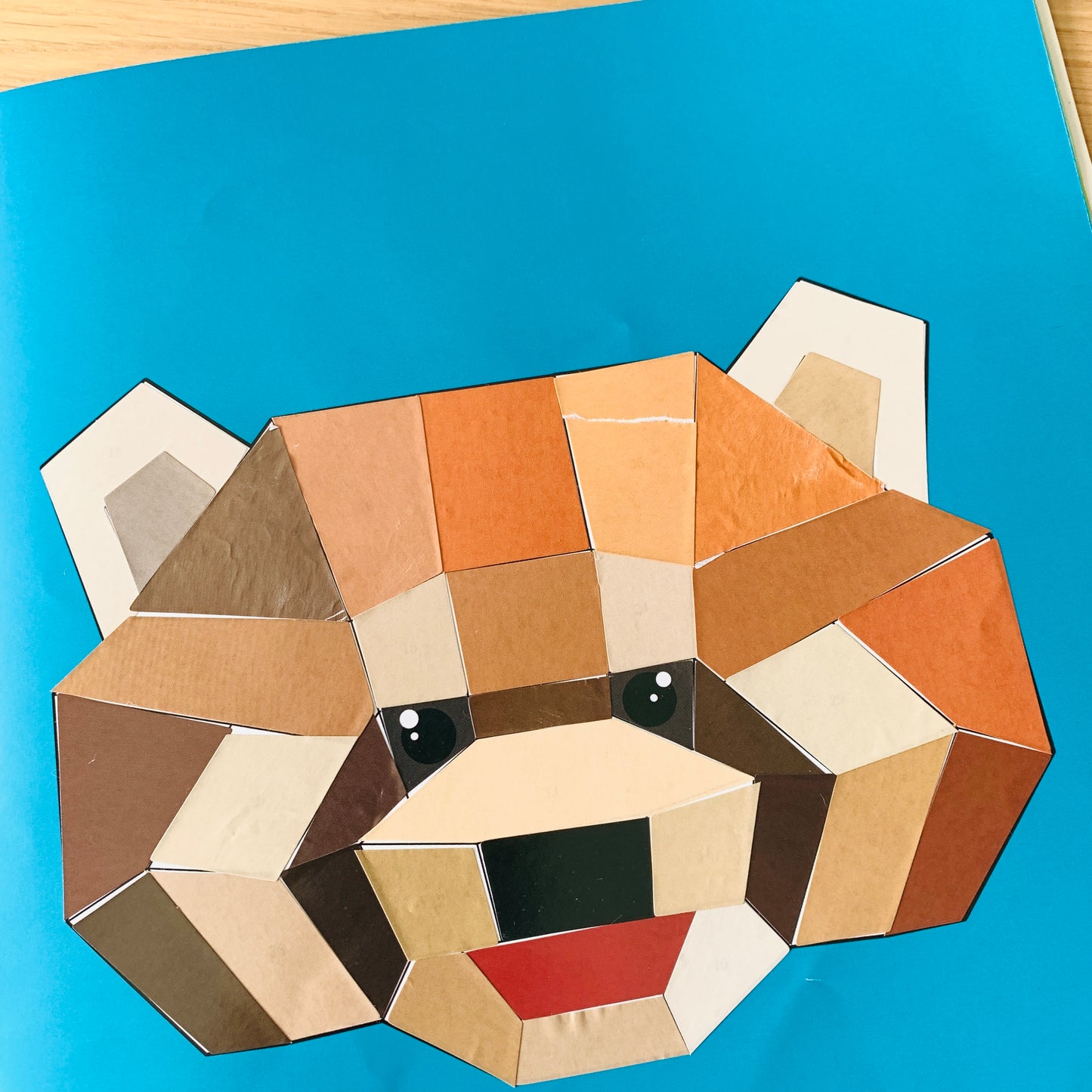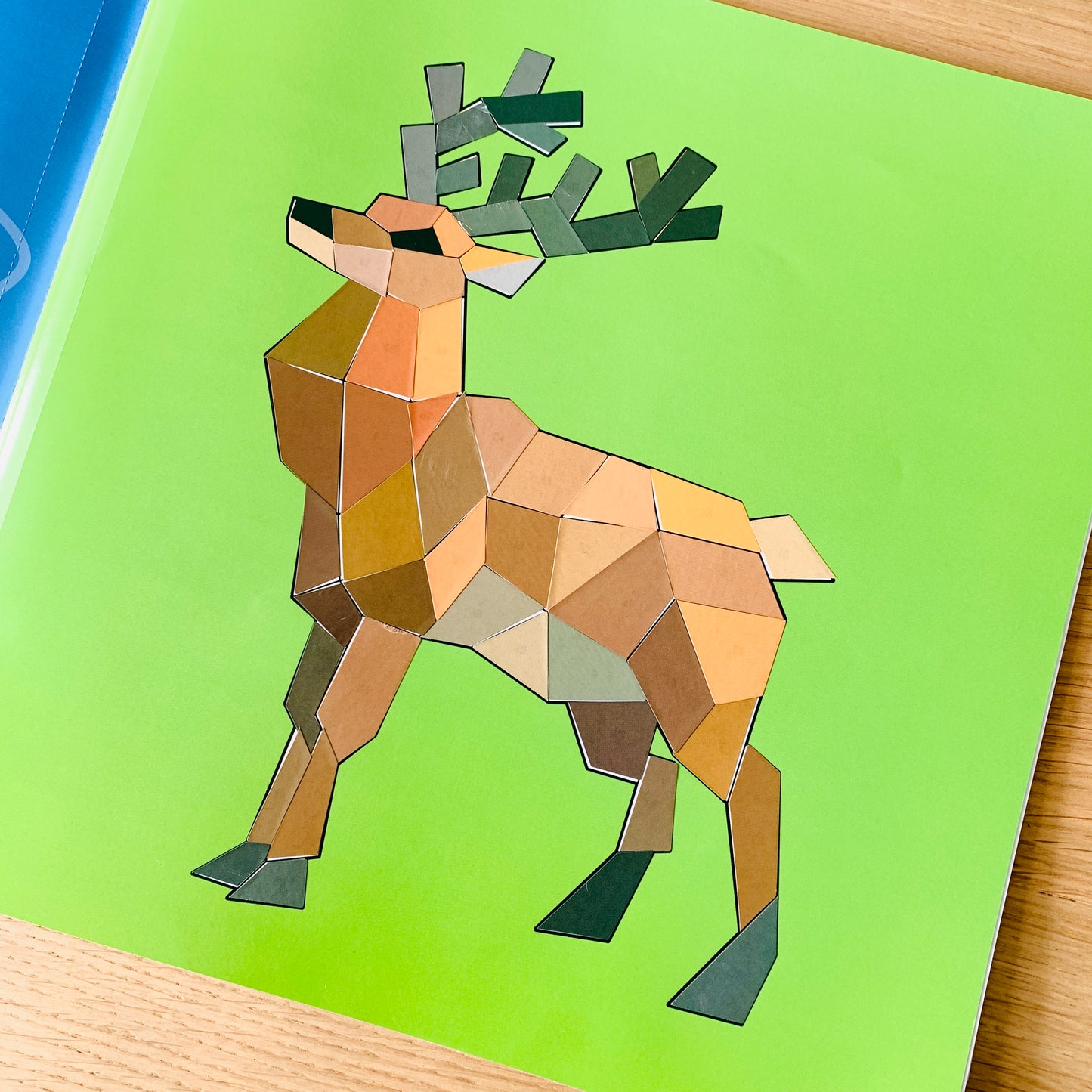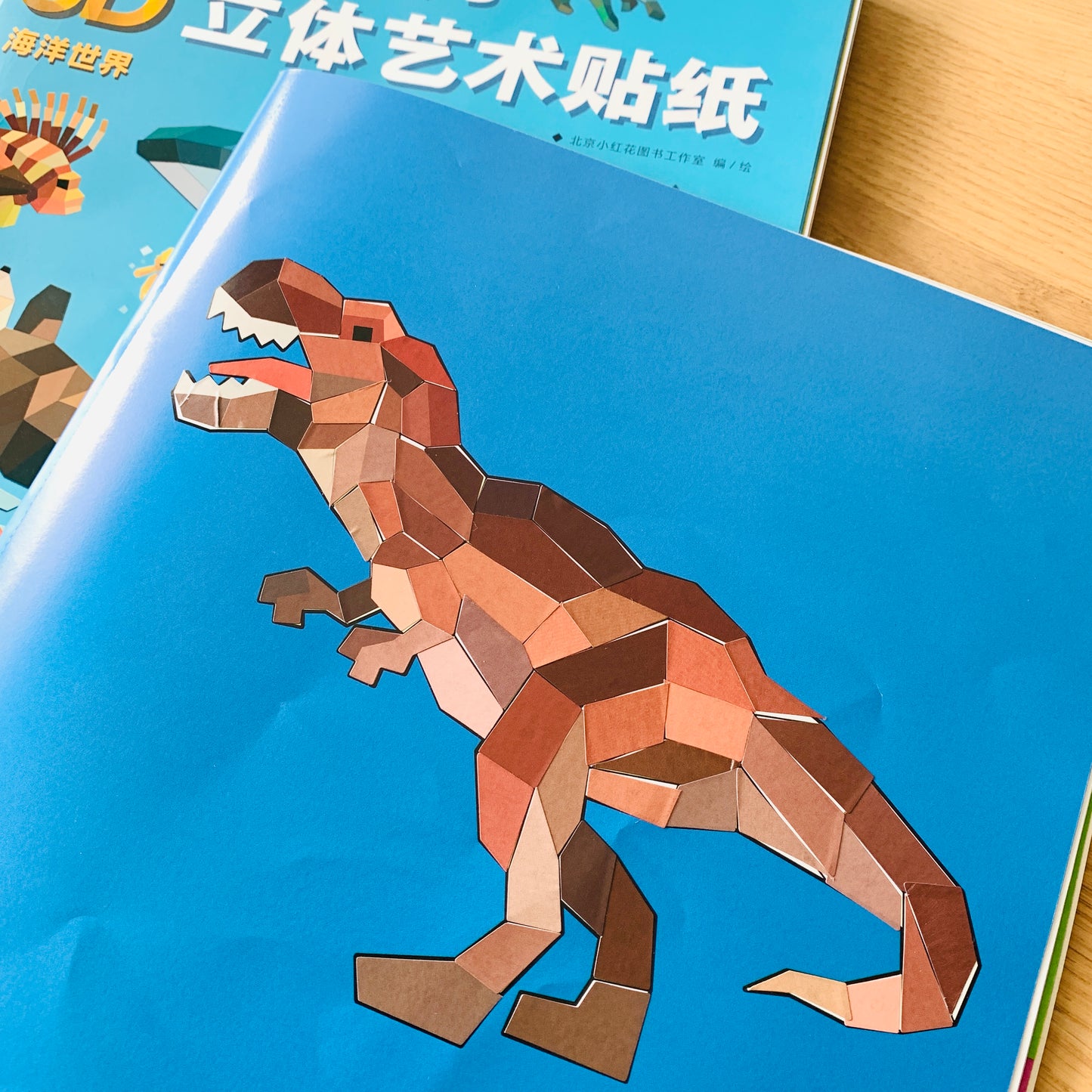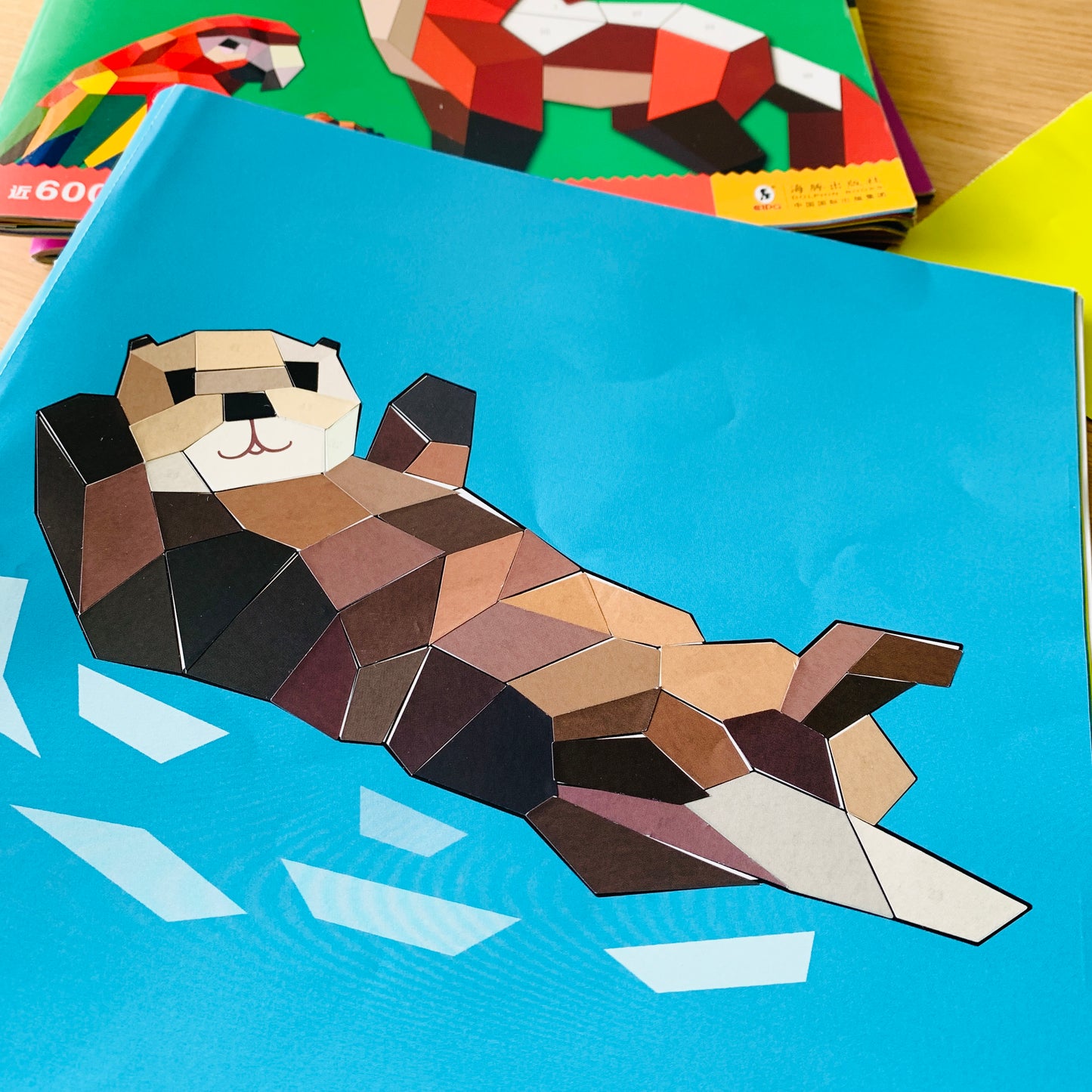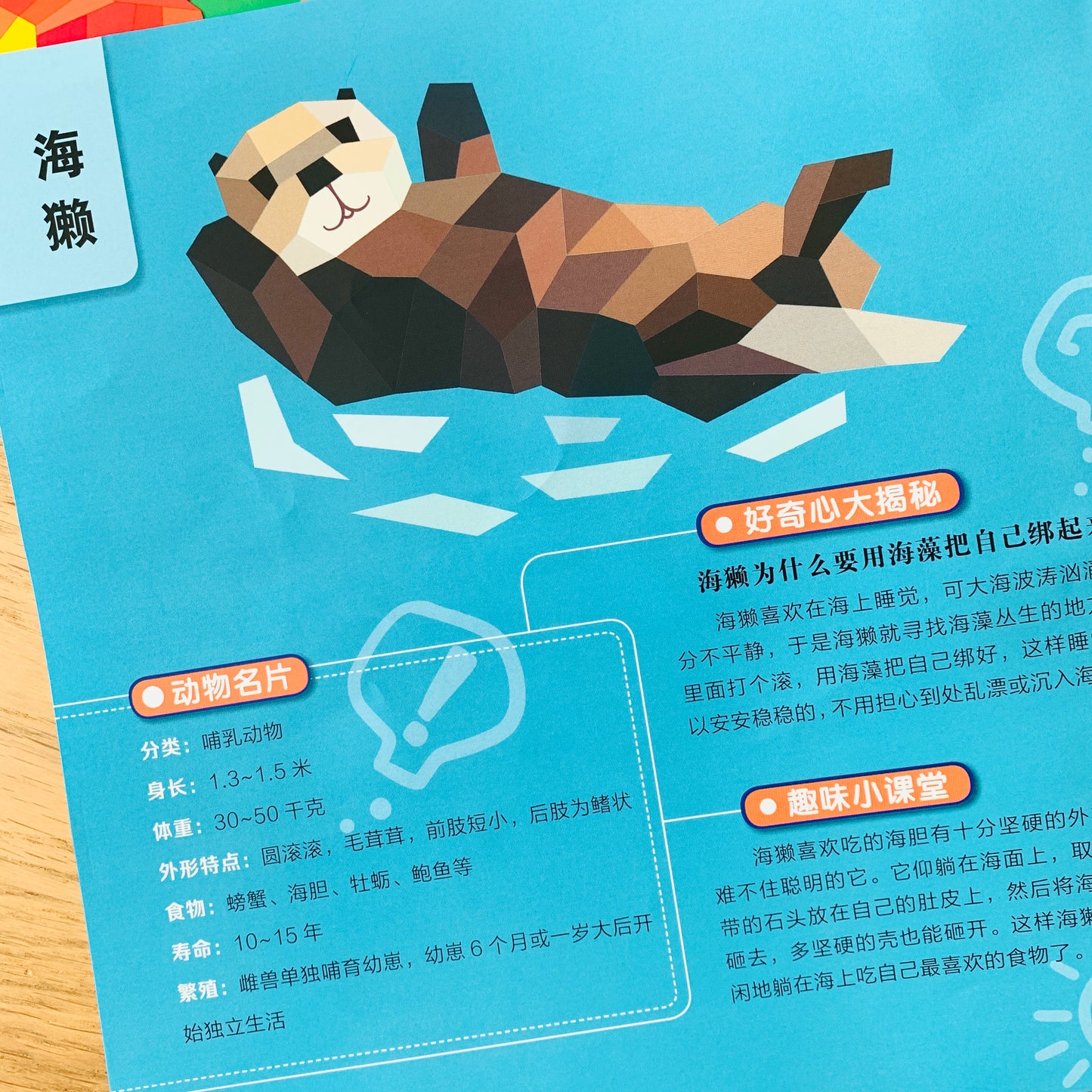 Very handy book for outings!
We brought along 海洋世界 when we went to visit the S.E.A. aquarium. It was very helpful for revising the Chinese names of the marine creatures as well as keeping them occupied while we are commuting/waiting for food at mealtimes. Stickers are large enough for my 4yo. It's helpful that she can do it together with the 7yo. We have had mosaic sticker books with stickers that can be repositioned. For this book, we need to advise kids not to attempt to tear out to restick as that will result in the stickers tearing.