自己的颜色 A Color of His Own
Regular price
Sale price
$9.84 USD
Unit price
per
Sale
Share
Everyone has a colour of their own. Except the chameleon. Till one day, he meets another of his kind. He is finally not alone!
A tale of one searching for his identity, and then finding himself in the company of someone who truly understands.
Love the painted illustrations, and the colours within! Perfect for exploring colours.
We did an extension activity to draw and cut a chameleon on clear plastic, put a googly eye on, then take turns hiding and finding it. This activity was a blast with the kids, it kept them occupied and quiet while their father napped away. My younger son even hid the chameleon in the fridge and pantry!
Recommended for Ages: 2-6
Author: Leo Lionni
Format: Hardcover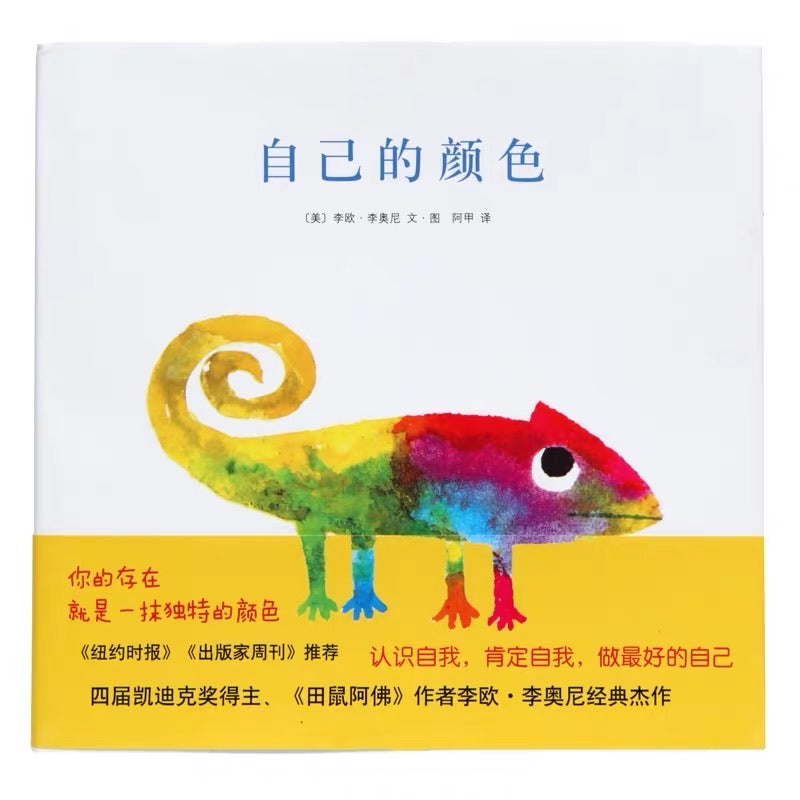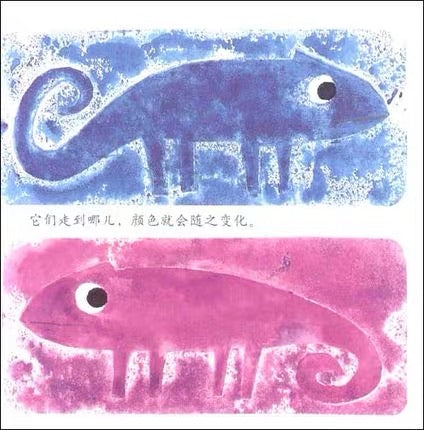 Lovely book
We got this book since mama likes the English original. High quality book with colourful illustrations and a simple storyline. Also a good discussion point about trying again or trying something different when the original plan doesn't work out!
Book on Friendship
Bought this book because my son is fond of chameleons, and was pleasantly surprised that the underlying message of the book taught him about sticking together as friends. He really enjoyed it!