小鸡球球成长系列 Adventures of Little Chick (Set of 6)
Regular price
Sale price
$21.27 USD
Unit price
per
Sale
Share
Endearing bookset, suitable for any animal lover!
This set of 6 books follows the little chick (main character) and the common milestones in life that children go through. In the stories, some of the characters have little adventures, overcome their challenges, forge friendships, and showed signs of independence. The stories are highly interactive, and children are engaged in observation, touch, lifting the flaps as part of the experience.  
《好朋友》Good Friends
《谢谢啦!》Thank You!
《妈妈在哪儿?》Where is Mum?
《晚安,小鸡球球》Goodnight, Little Chick
《小鸡球球,藏猫猫!》Little Chick, Hide and Seek!
《小鸡球球帮妈妈做事》Little Chick Helps Mum

Recommended for Ages: 0-5
No. of Books: 6
Pages: 24 each
Format: Softcover with Flaps
Language: Simplified Chinese
Author: 〔日〕入山智 
Translated by: 崔维燕
Translated from: Japanese
Additional resources upon purchase: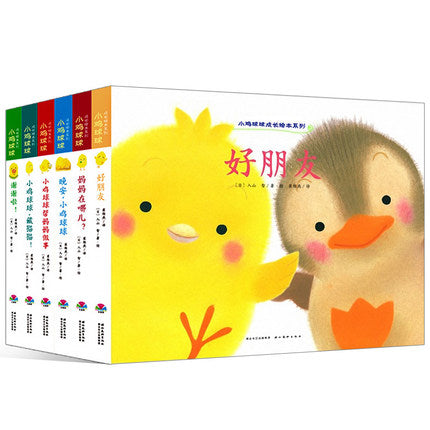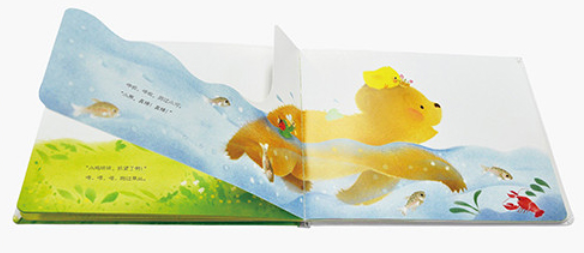 Toddler's longtime personal favourite
Just as no man is an island, Little Chick & her feathered friends, 2 ducklings, received help from newfound friends along the way in their excursion for a picnic - e.g. tortoises to ferry them across the river, squirrels to point the way, band of mice brothers to pull Little Chick out of a pit. This is especially meaningful with the backdrop of this pandemic/endemic: socially distanced as we are, we should never feel alone because help is within reach if only we'd ask. Conversely, we too can always offer a helping hand to someone in need - something important to teach our kids! On top of cute illustrations and conversational words, the book is clever in its design of flaps & cut-outs. In fact, this series of 6 books is our toddler daughter's longtime personal favourite!
Really cute books and illustrations!
Thank you Hansel for your support! I trust the books are enjoyed by your family!