宝宝点读认知发声书 - 动物 Animal Soundbook
Regular price
Sale price
$14.05 USD
Unit price
per
Sale
Share
Sound book all about animals! Learn more about animals like cats, ducks, lions, zebras and more.
Requested by mummies who wish to have screen-free options to occupy kids meaningfully, while they get stuff done!
Features
Different audio plays when you press each button denoted by a colored circle on the page:
First: Sound that the animal makes 叫声
Second: Mandarin and English names of animal 中文和英文的名称
Third: Short Mandarin rhyme about the animal that is really catchy! 童谣
Comes with an On/Off Button.
The last page has a little game to recap what has been learnt in the previous pages.
Sample rhymes:
小花猫,喵喵喵,吓得老鼠到处跑。
小黄狗,汪汪汪,见了骨头心花放。
羊妈妈,羊宝宝,山坡上面吃青草。
Recommended for Ages: 0-5
Pages: 10
Format: Hardcover
Language: Bilingual
Author: 权惠娟
Illustrator: 香蕉猴
For overseas orders - sound book will be provided without batteries in accordance with shipping regulations. (2x AAA batteries required)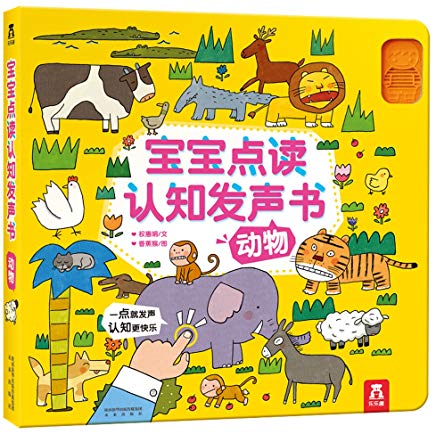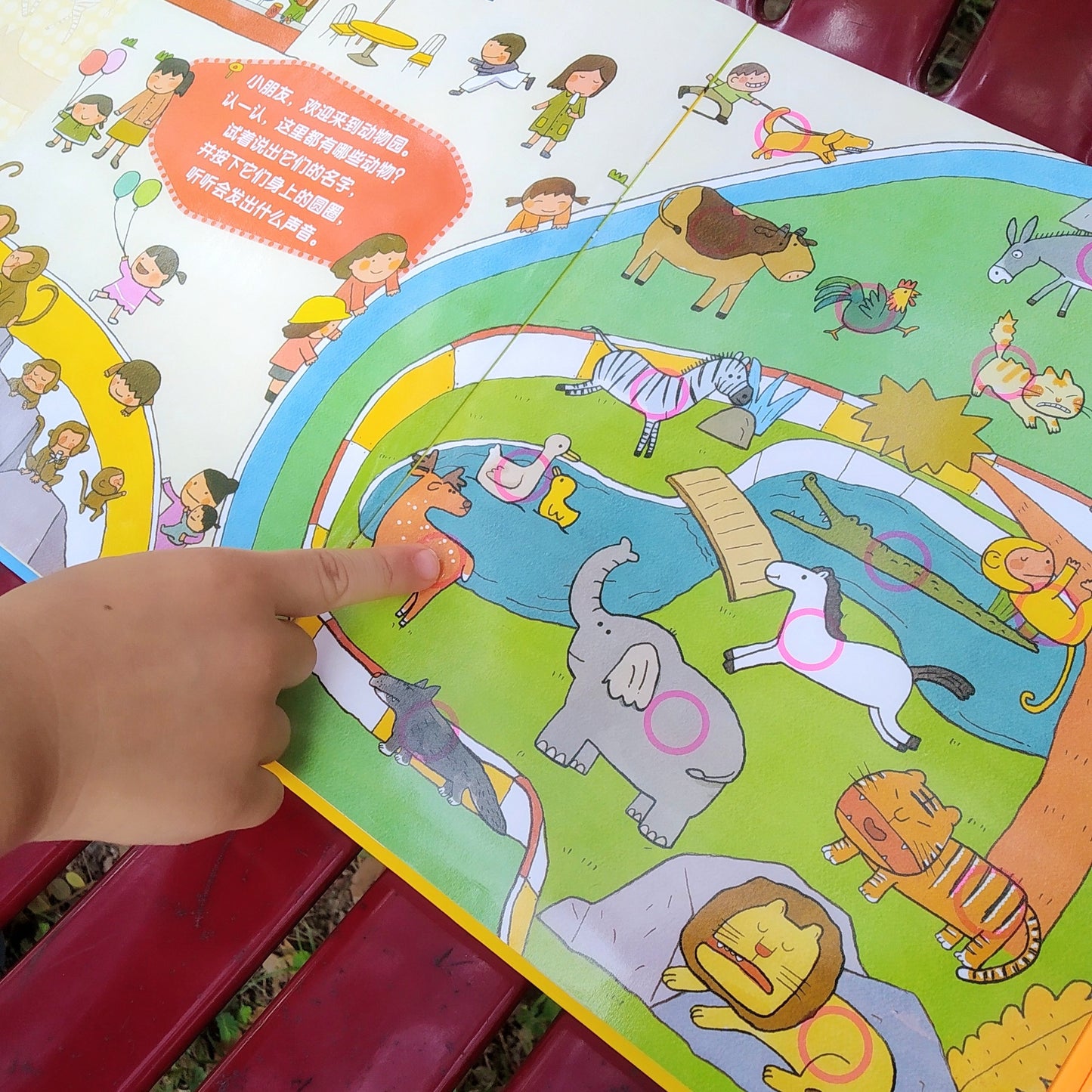 Engaging
The pages are soft and might be too fragile for my then 18 month old. She does enjoy the book although she has a problem looking for the areas to press for the sounds (she could not see the flurorescent pink circles well). A good book to entertain her while I do a little prep work in the kitchen.
宝宝点读认知发声书 - 动物 Animal Soundbook
This cute book has won the heart of my kids. The animal sounds are authentic and the Chinese jingle is catchy and well sung. This morning our 2 yo woke us up with the sound of the cockeral 😅 even my 6yo had fun exploring the book.
More than a sound book!
Really like how there's Chinese, English pronunciation, plus a catchy shot jingle. Well loved at home and the pages are falling out from the frequent use! Both animal and transport theme are good.
Realistic animal sounds
I'm very impressed by the animal sounds in this book, the drawings are very cute too. Can already imagine children trying to mimic these animal sounds, good book to learn about animals and we can even do an extension activity with the kids on the animal movements!