我会沟通,我有感觉,我懂礼貌 Communication, Feelings and Manners (Set of 3)
Regular price
Sale price
$22.23 USD
Unit price
per
Sale
Share
This set of 3 books by Aliki Brandenberg is such a gem.
In it, we learn more about ourselves and how to relate to each other. I especially appreciate the everyday language and nitty gritty details and conversations that I can use in emotion coaching with my own kids. The scenarios are highly relatable to our daily lives, and definitely helps me be a respectful and conscious parent.
The cutest part in the books are the little animals that talk to each other and comment on how the humans behave, which is a powerful way to build metacognitive skills in us. Many points to think about and learn, not just for little ones, but also for adults!
Titles and topics covered include:

《我会沟通》 Communication
沟通需要两个人 It takes two to communicate
我们通过语言来沟通 We use language to communicate - 听说读写 listening, speaking, reading and writing.
还有其他的沟通方法 There are other ways to communicate too - 笑和哭,比手语,盲文,身体语言
有些事很容易沟通 Some things are easy to say
有些是很难说出口 Some things are hard to put to words
《我有感觉》 Feelings

我有感觉 I have feelings
班上来了新同学 There's a new classmate
发火 Fuming mad
我走丢了 I lost my way
长水痘 I have chickenpox
请关心我 Please care about me
《我懂礼貌》 Manners

什么是礼貌? What are manners?
小宝宝不懂事 Little baby doesn't understand
打招呼 Greetings
莱昂,你又打断别人了 Ryan, you're interrupting again!
对不起 Sorry
抢玩具 Snatching toys
闲话与悄悄话 Gossip and secrets
没有人是完美的 Nobody is perfect
电话礼仪 Phone etiquette
Note: The font size may be a little small, but that's because they're cramming tons of information and details within!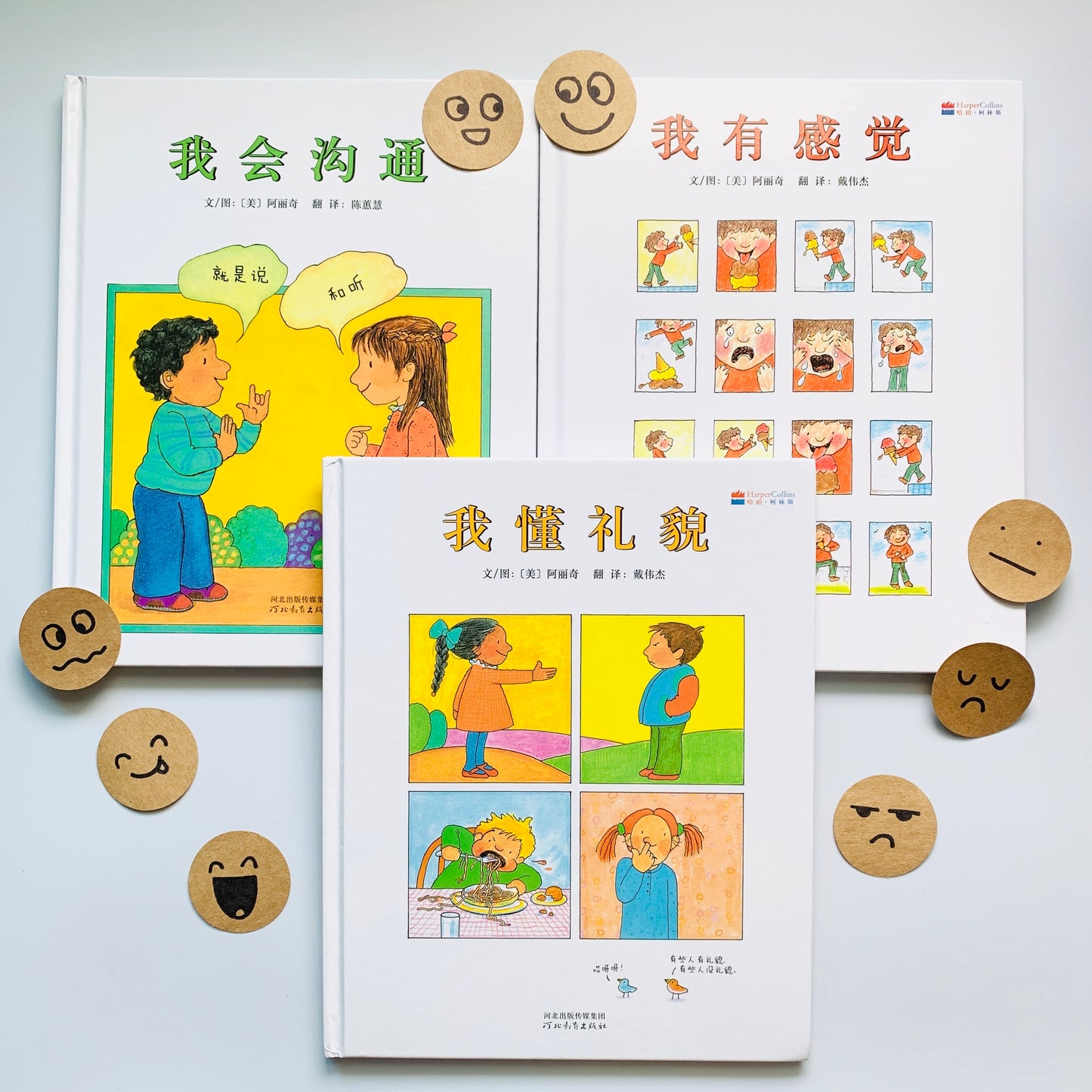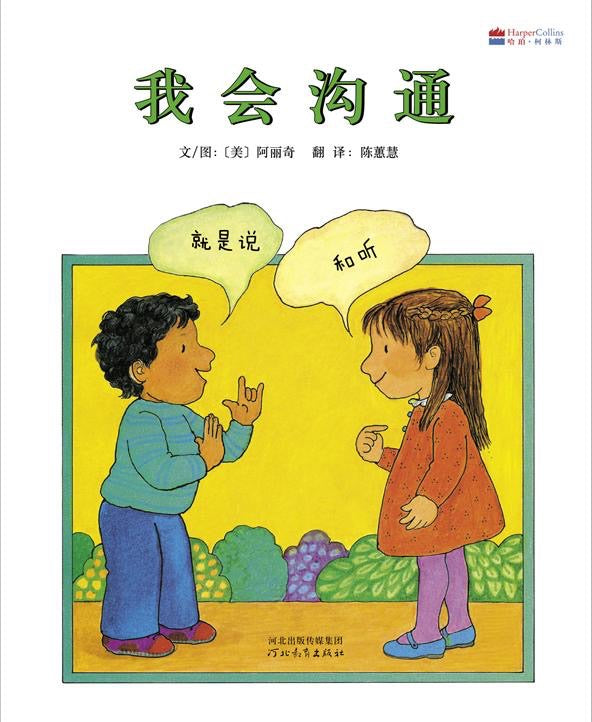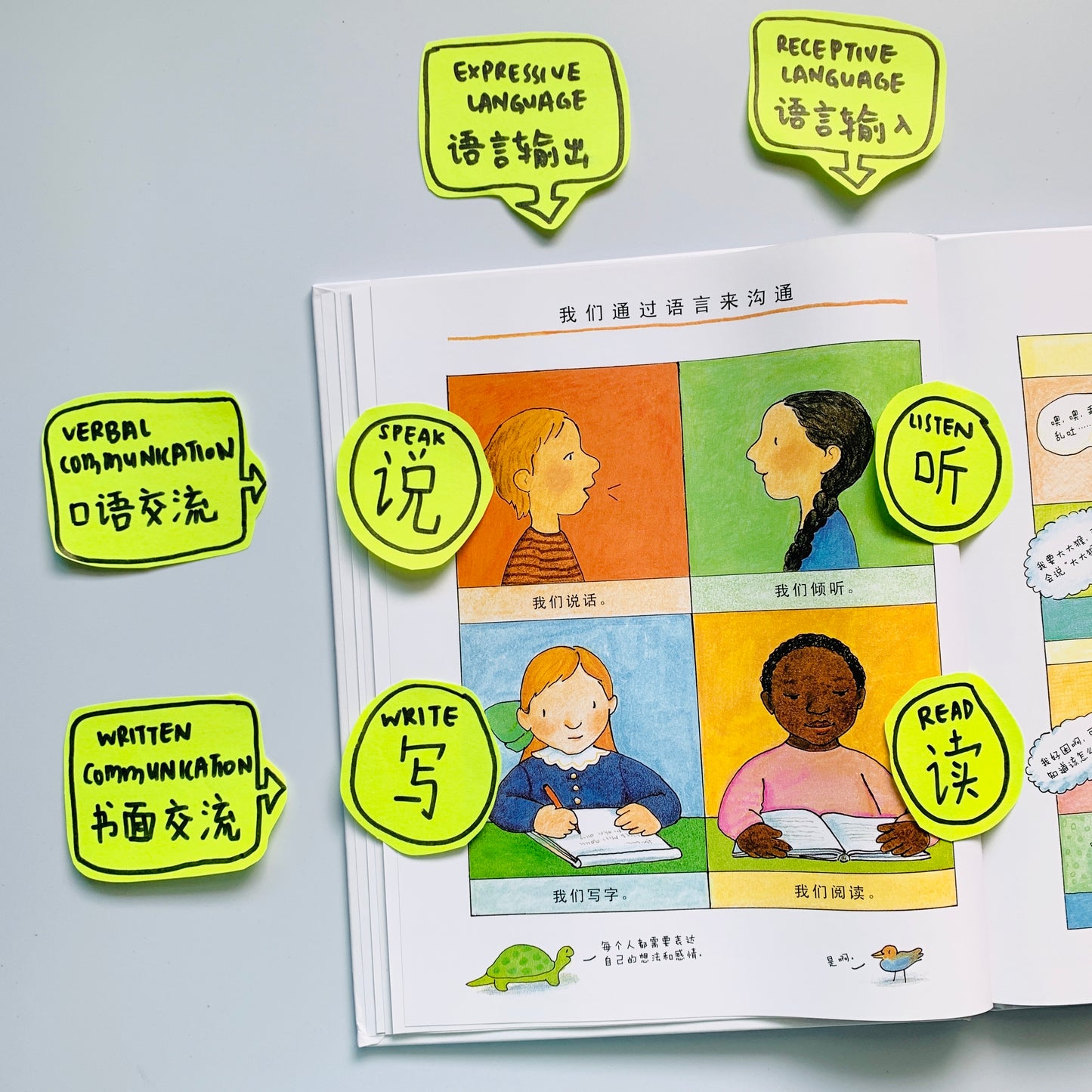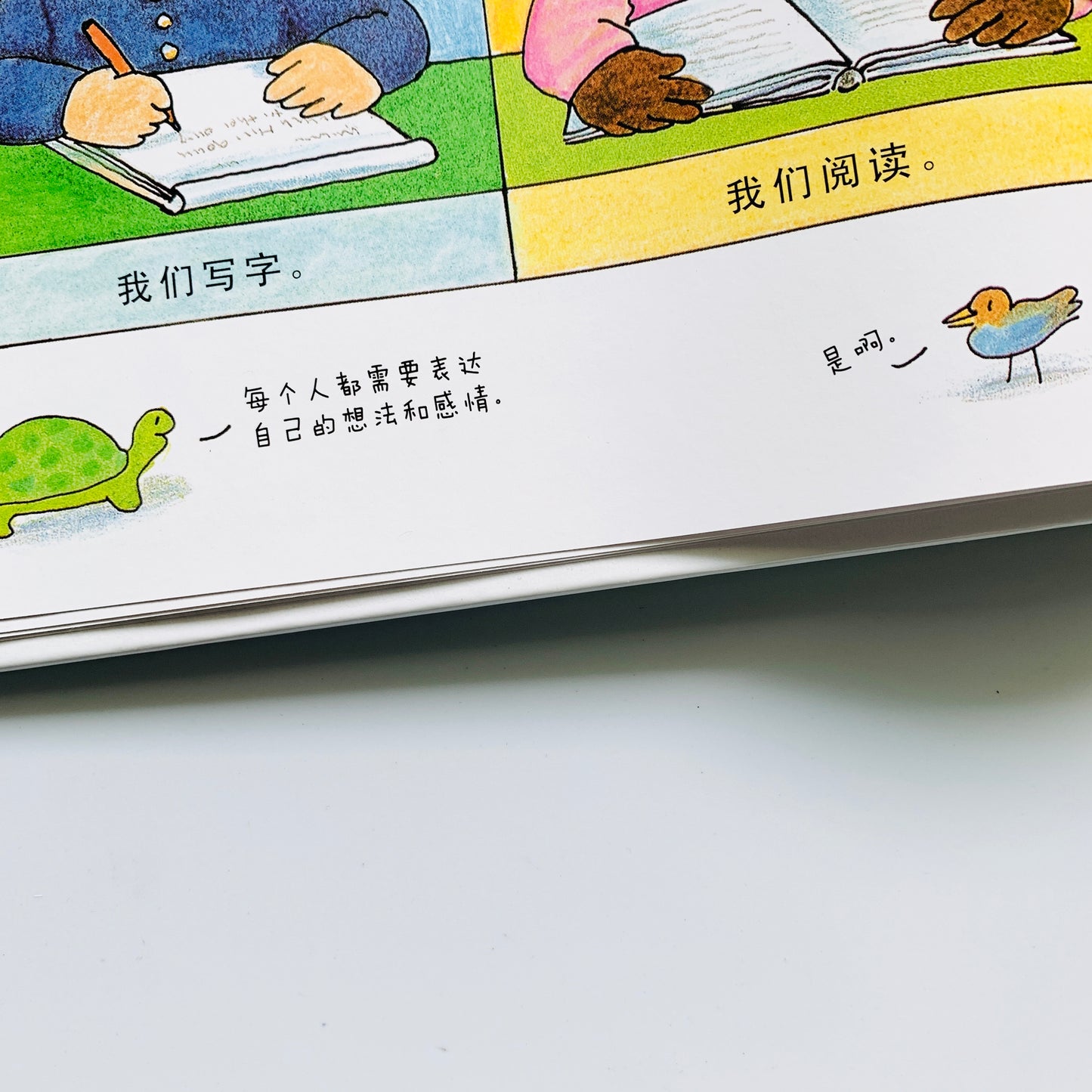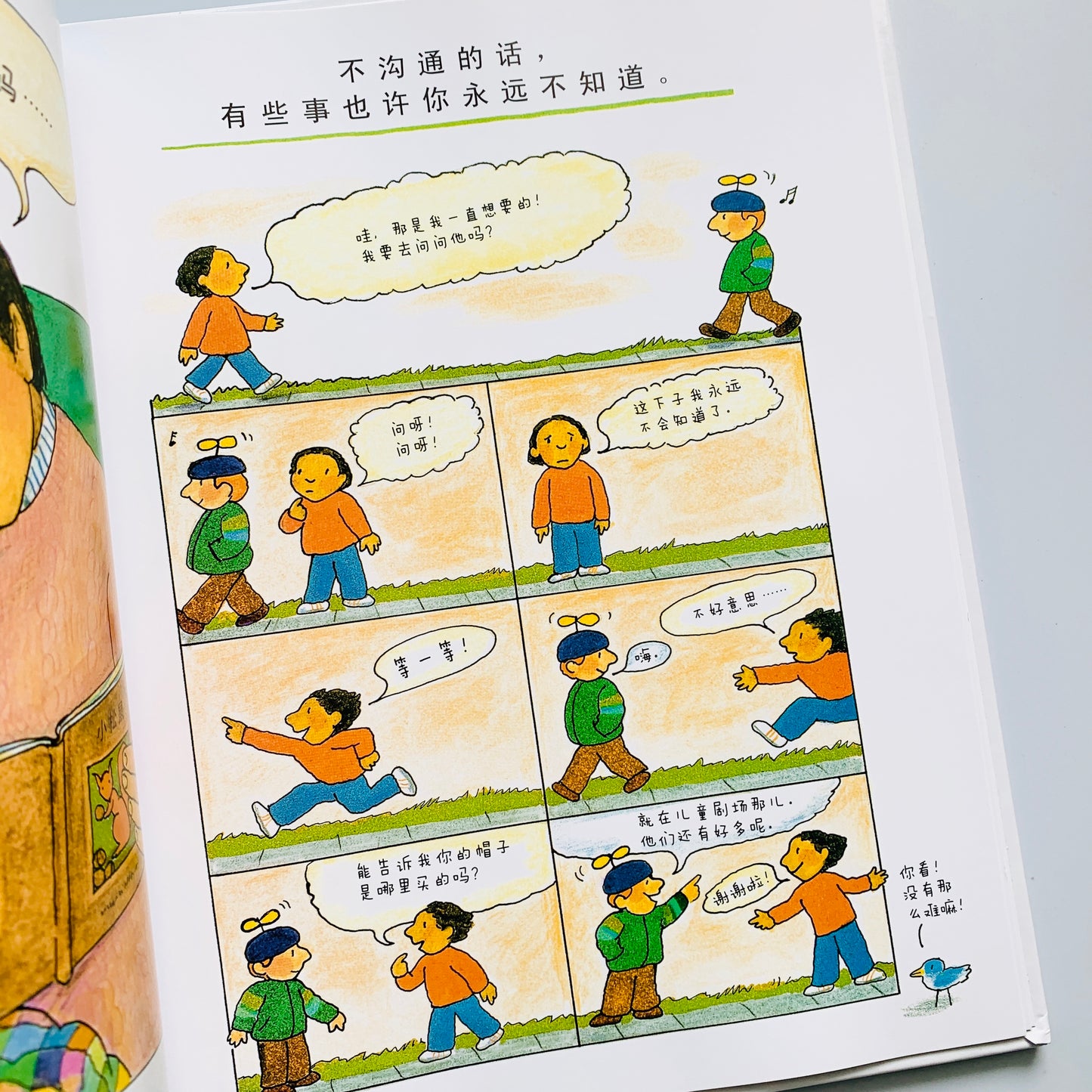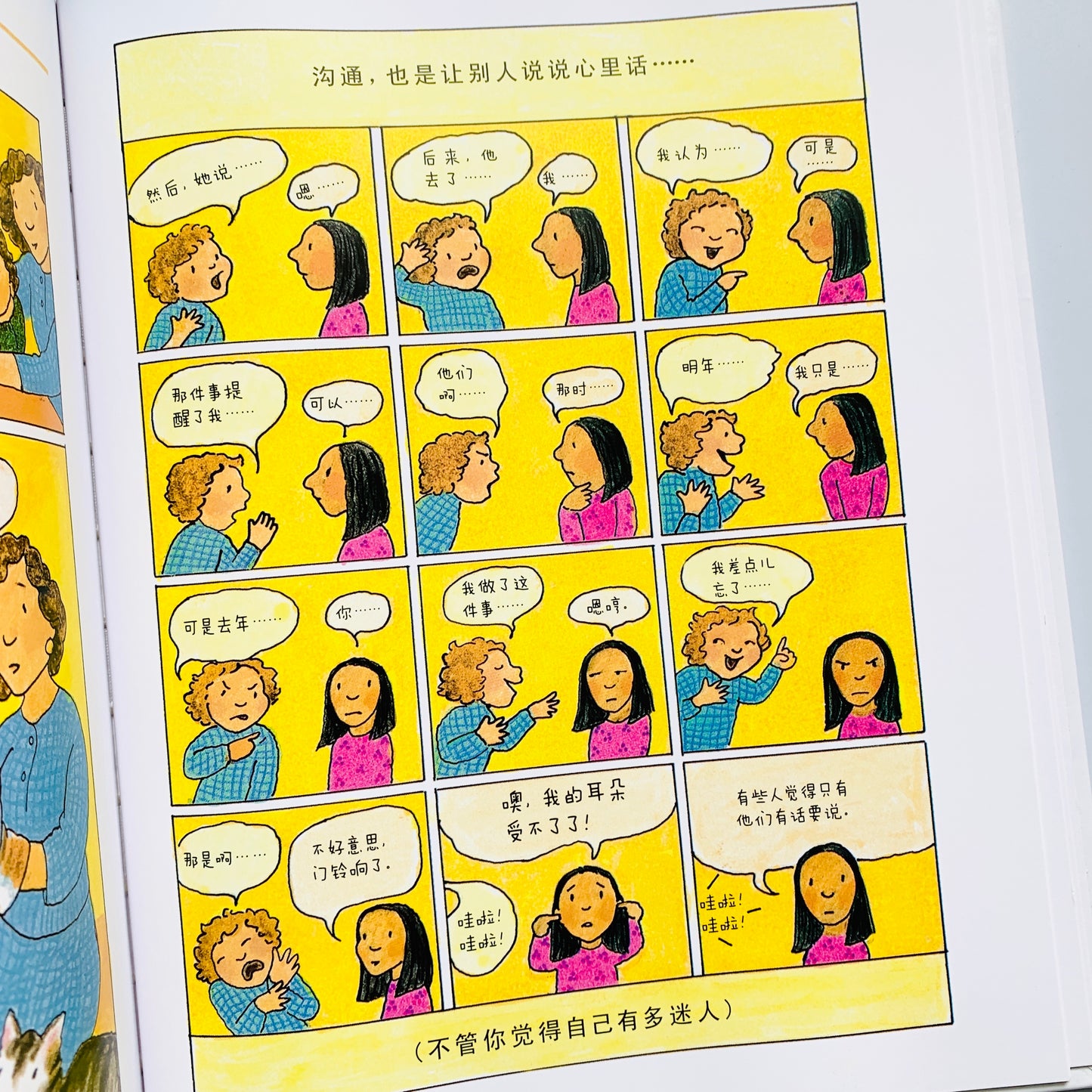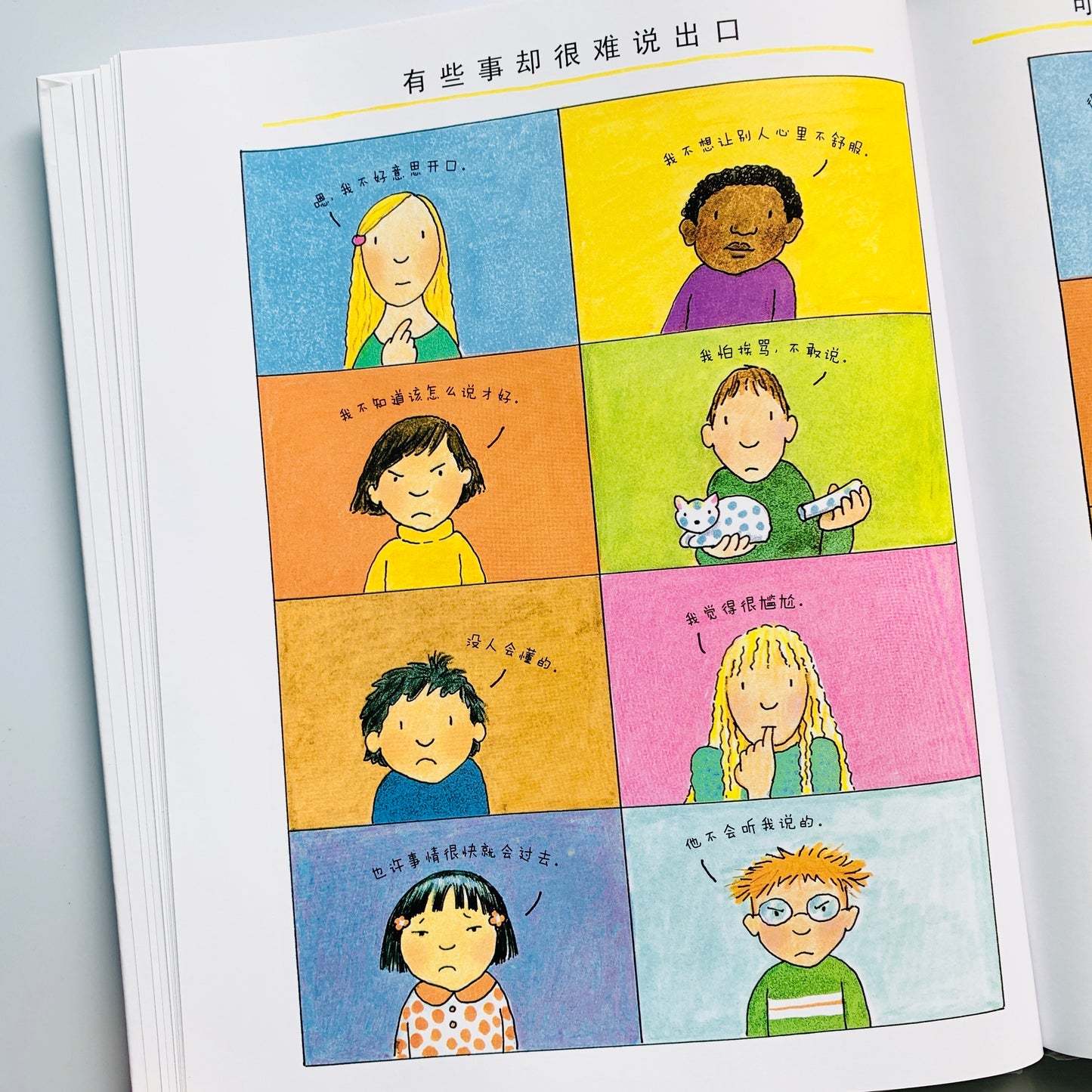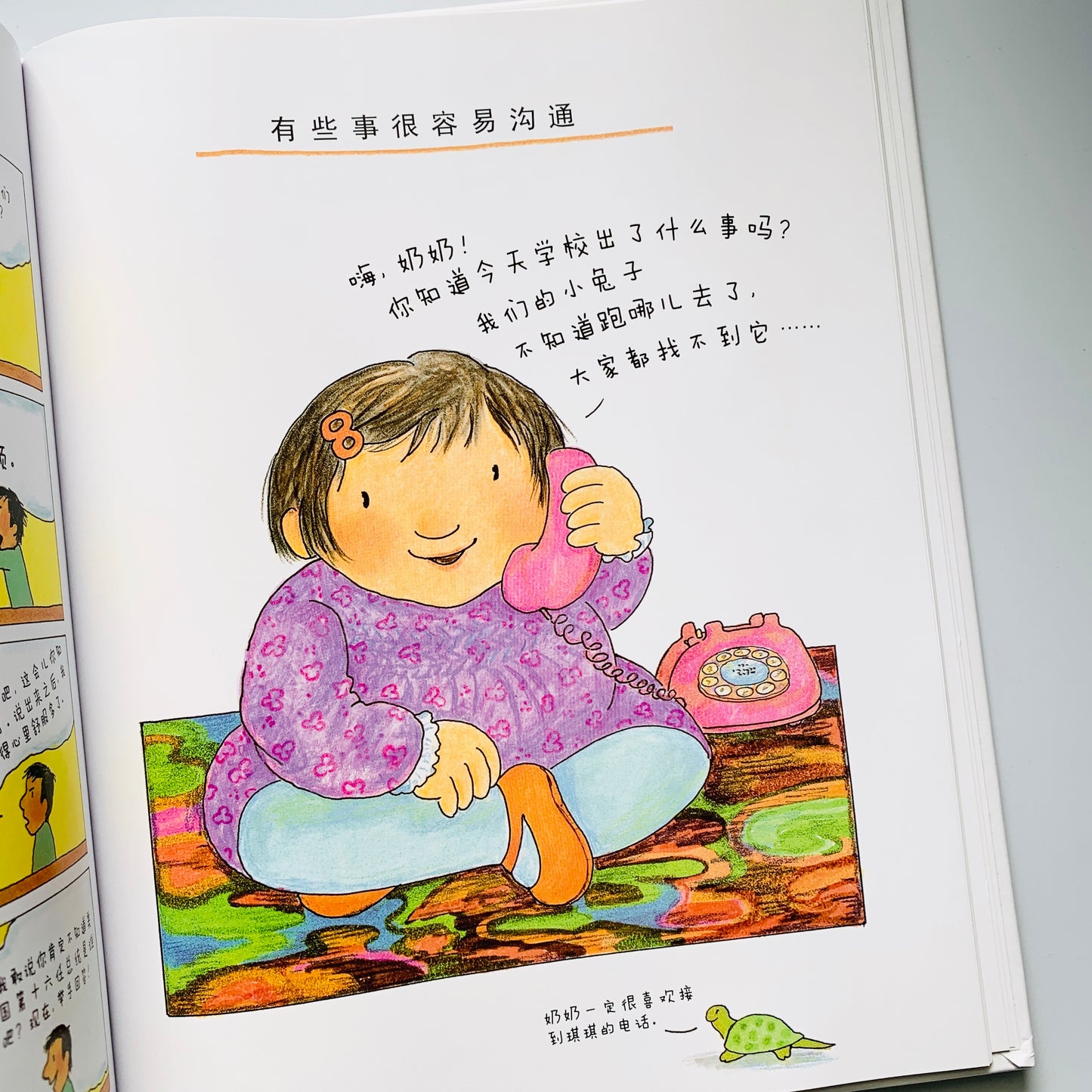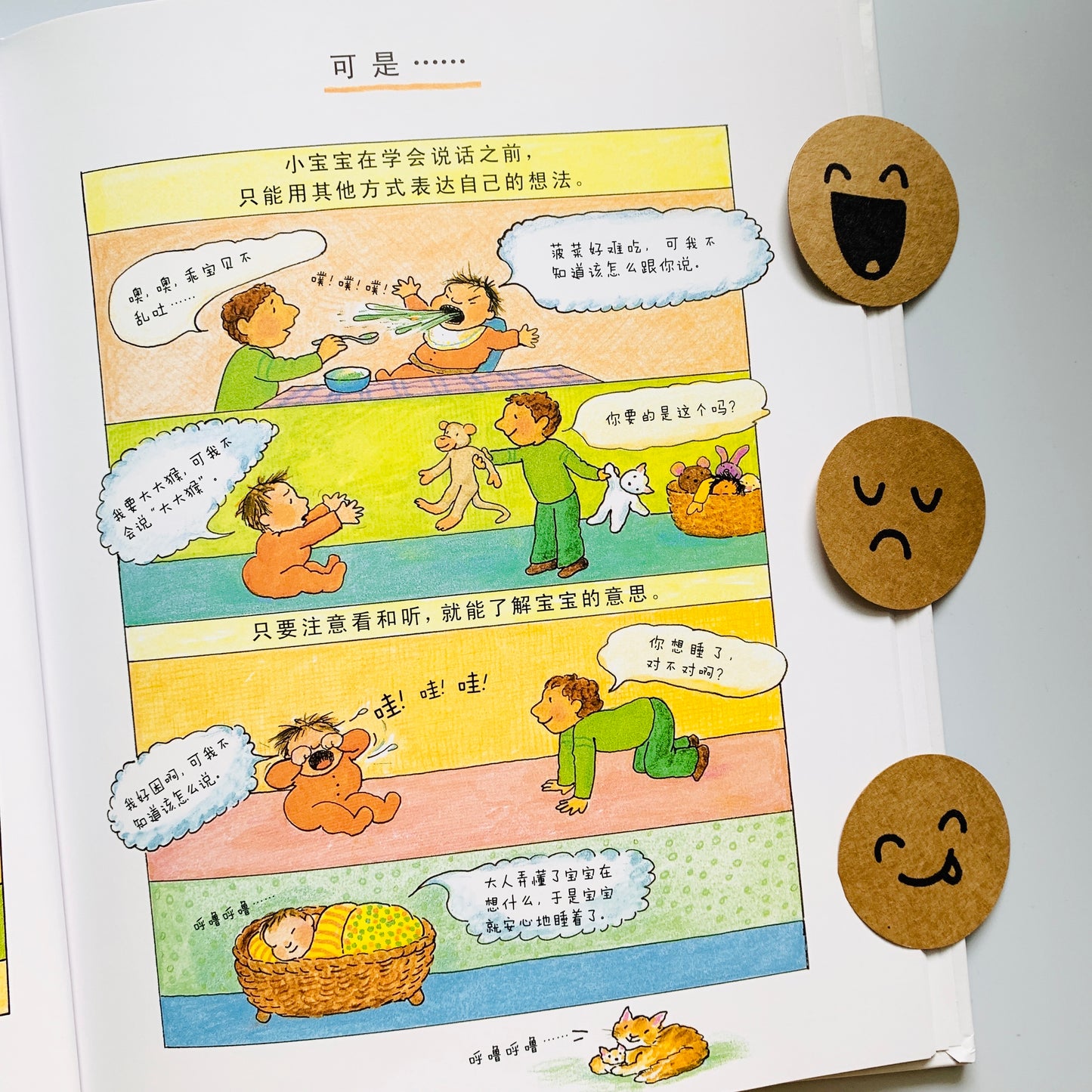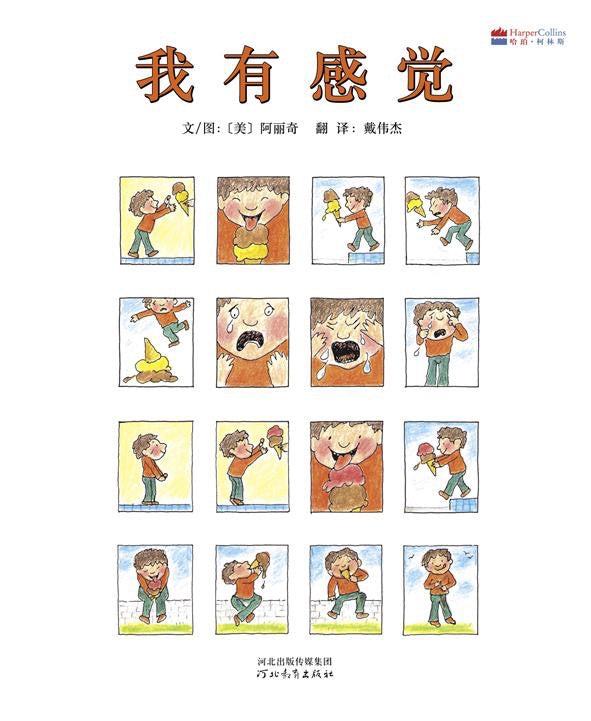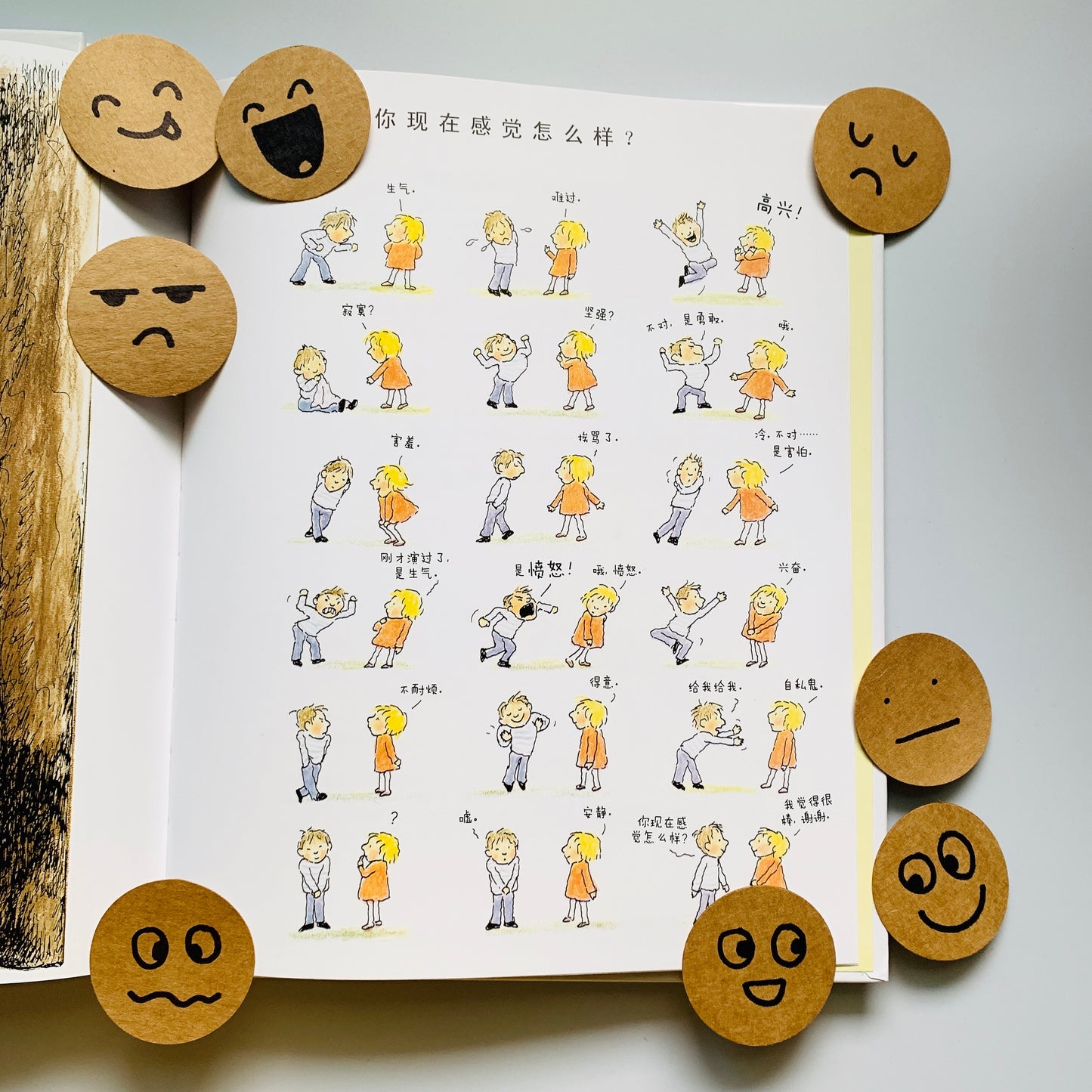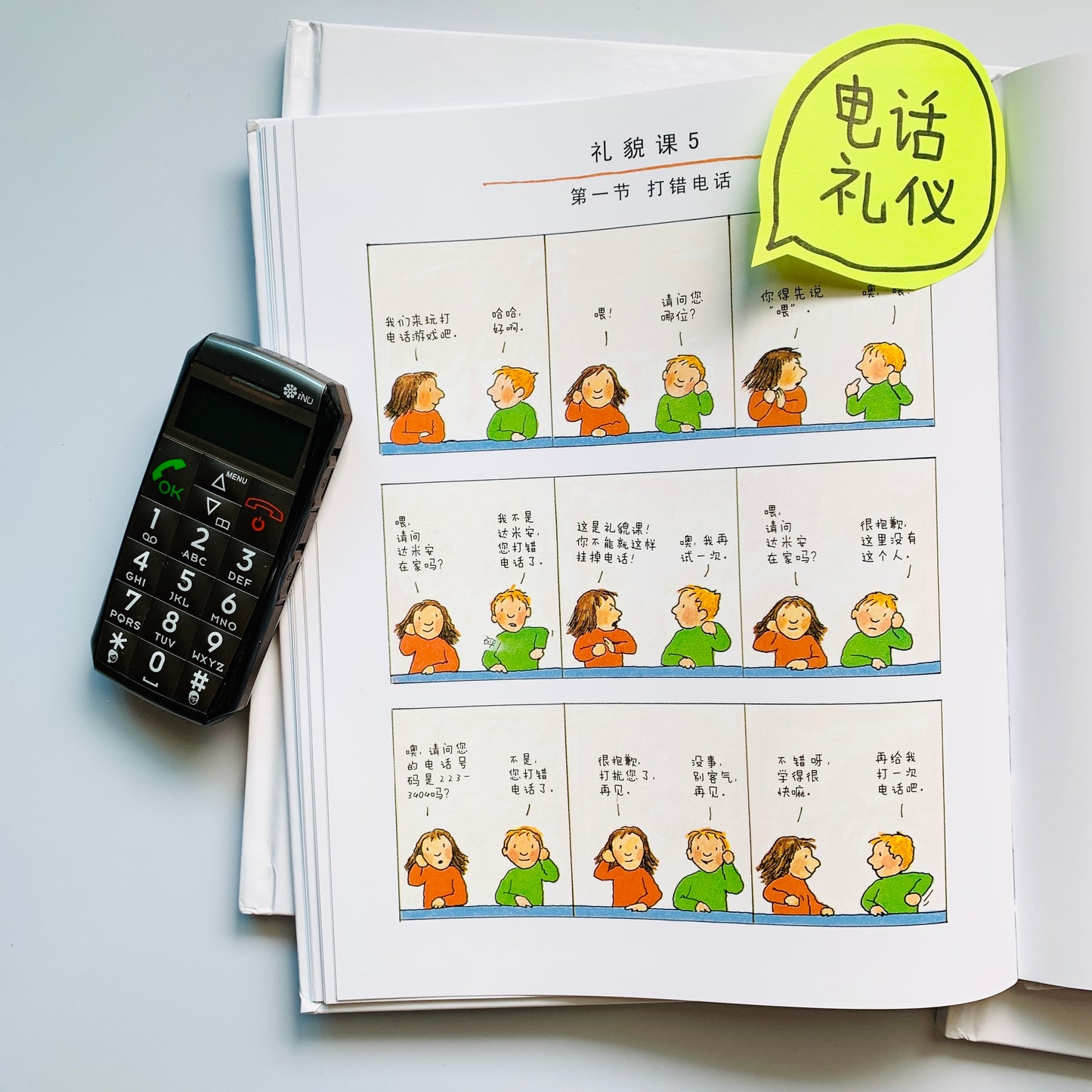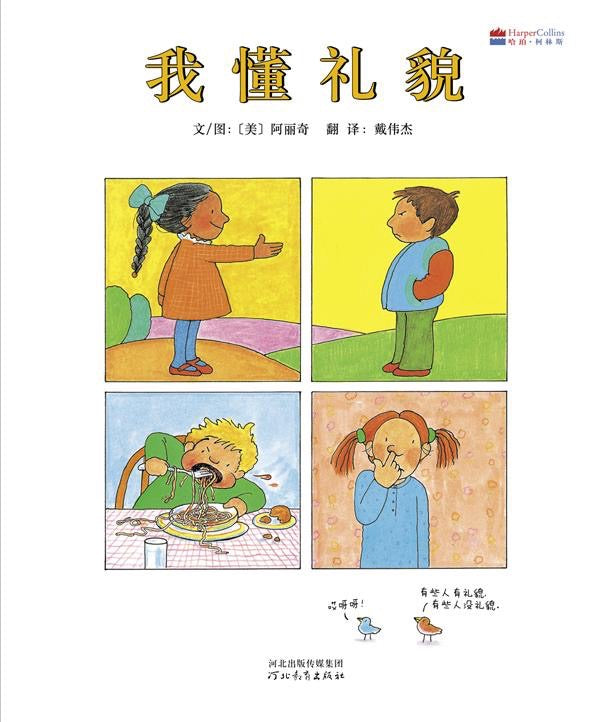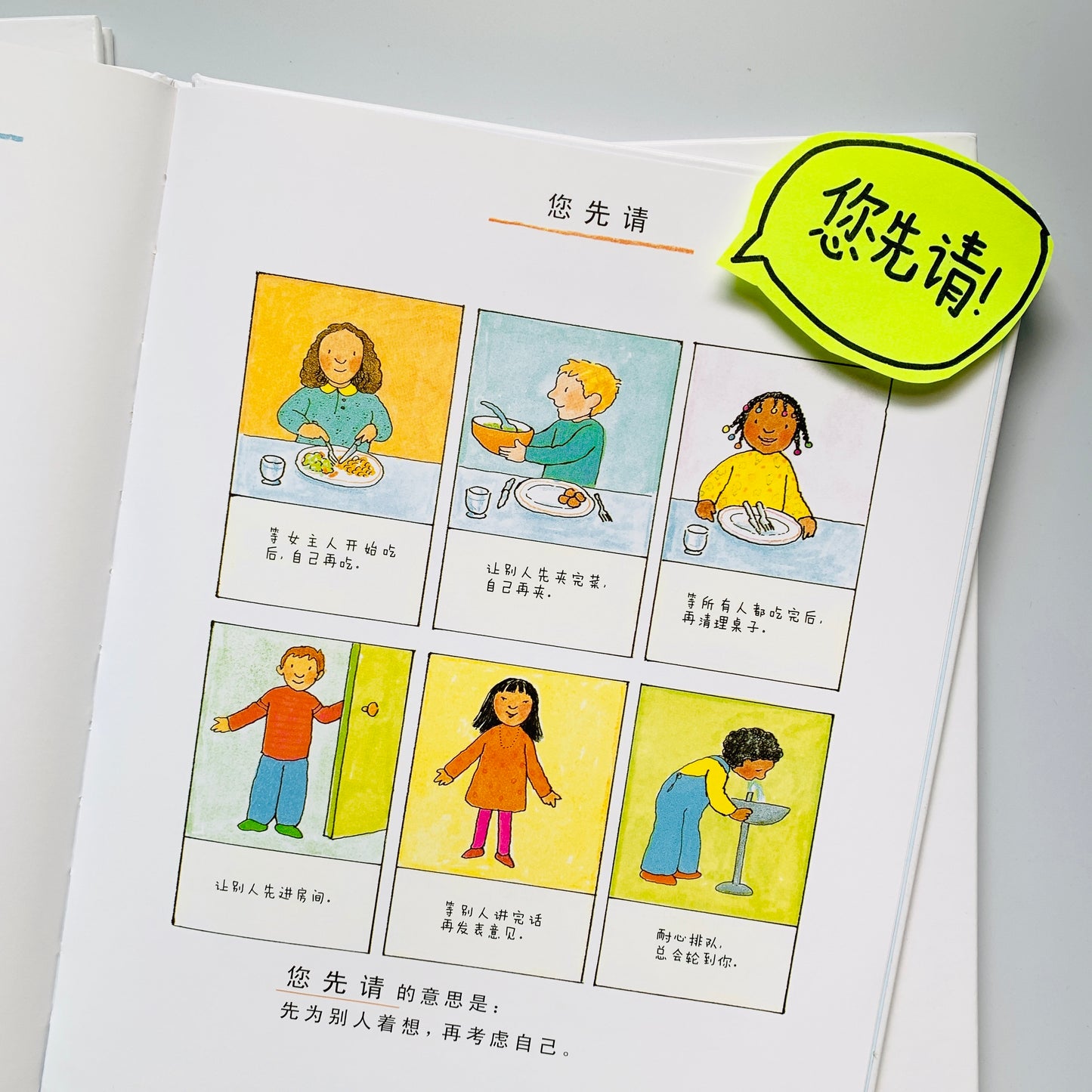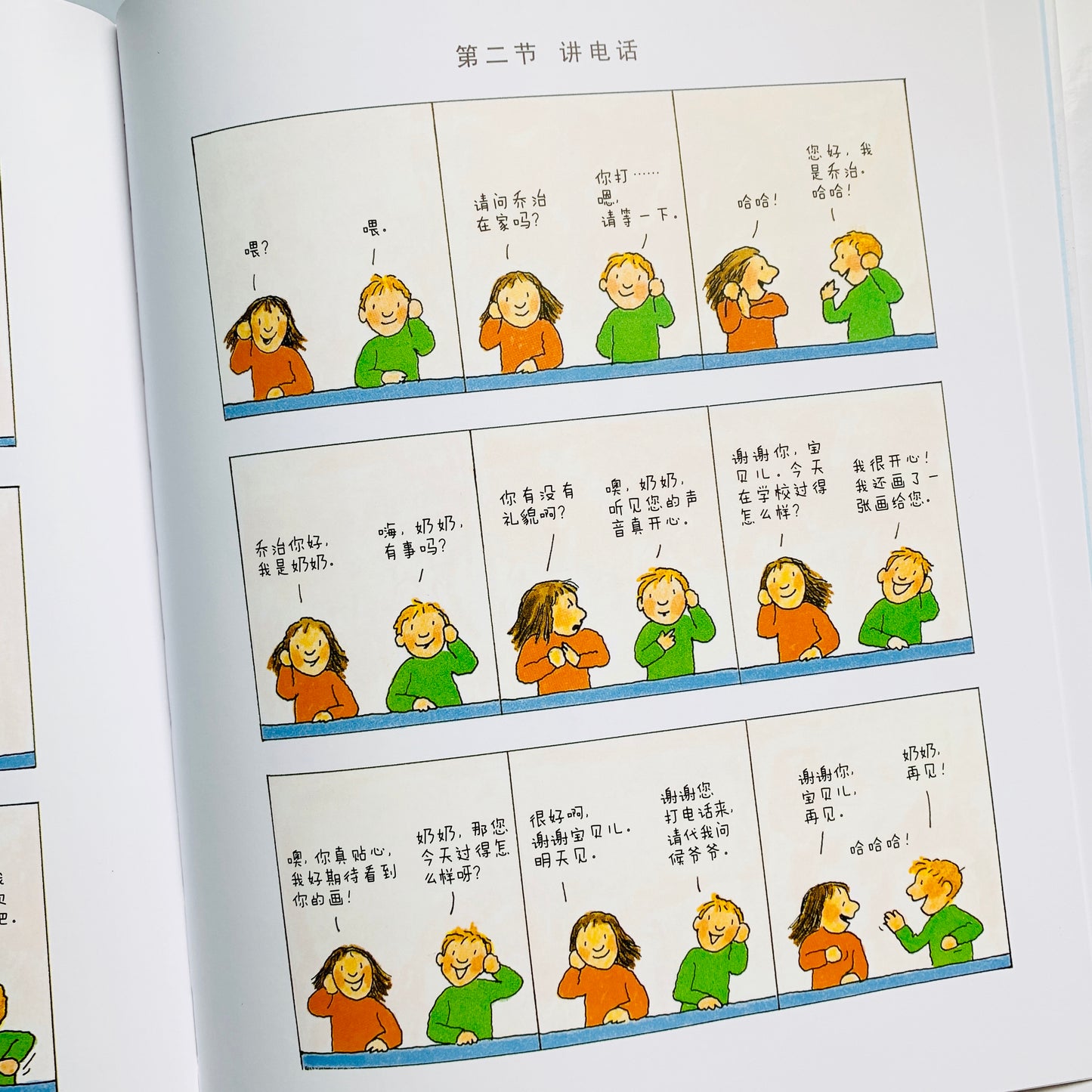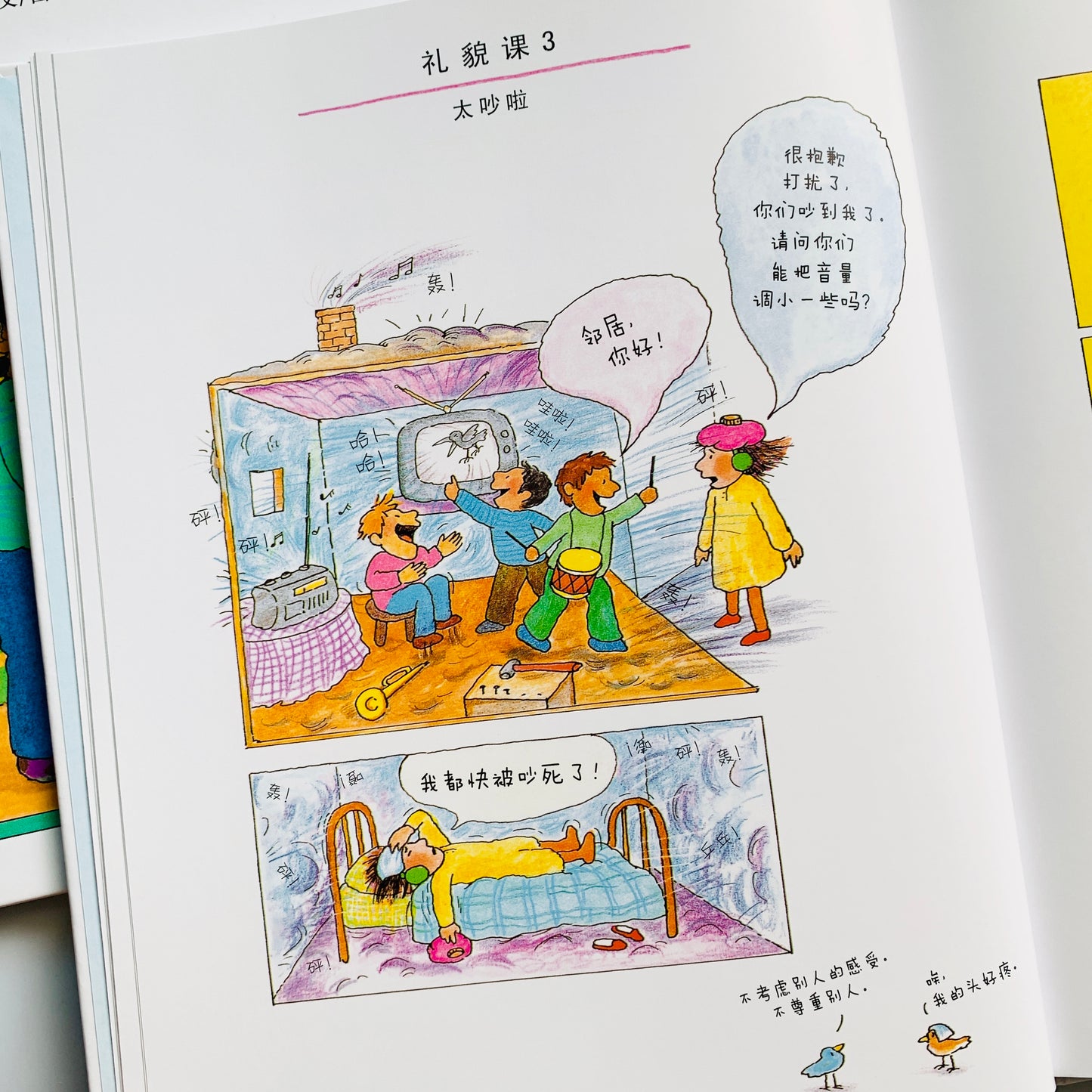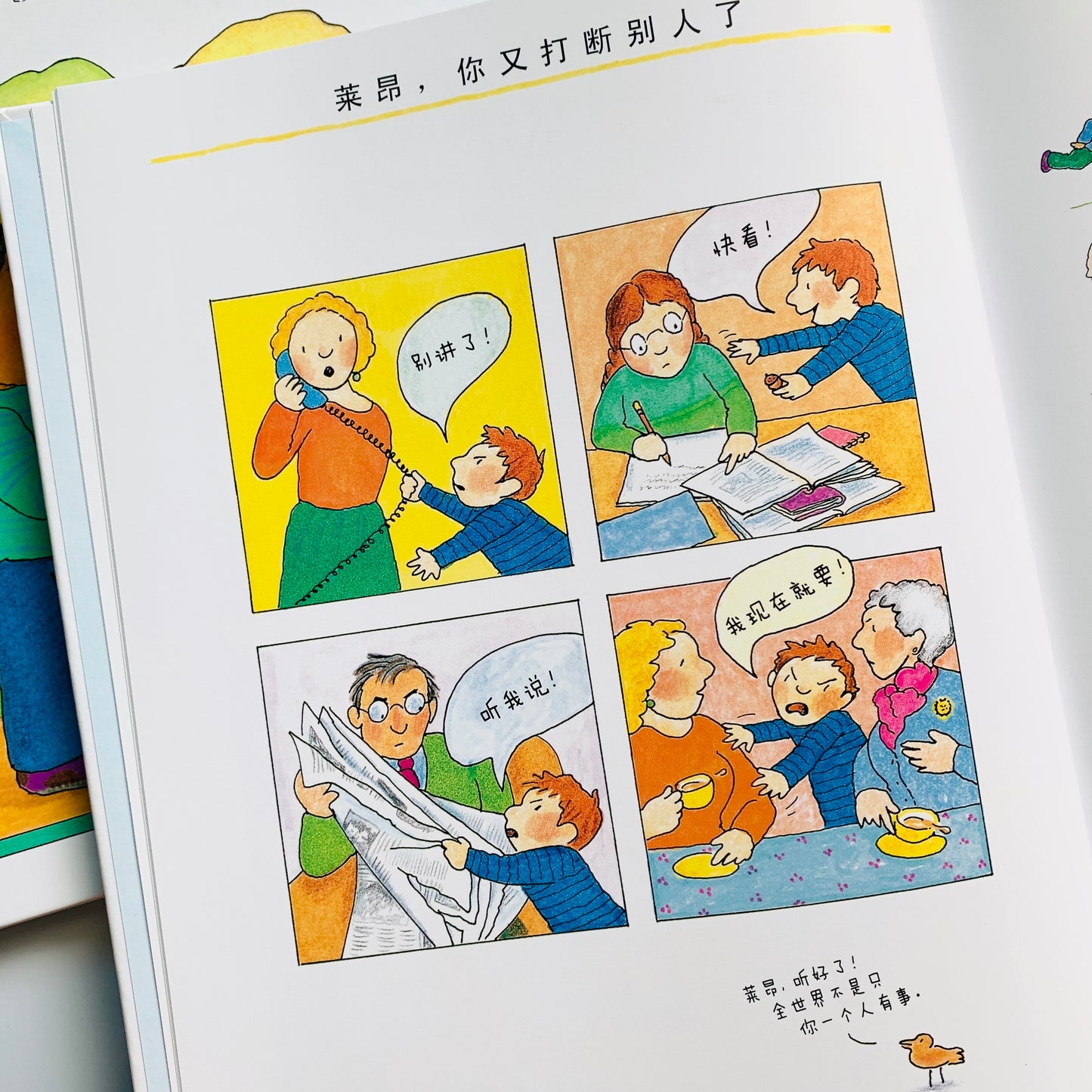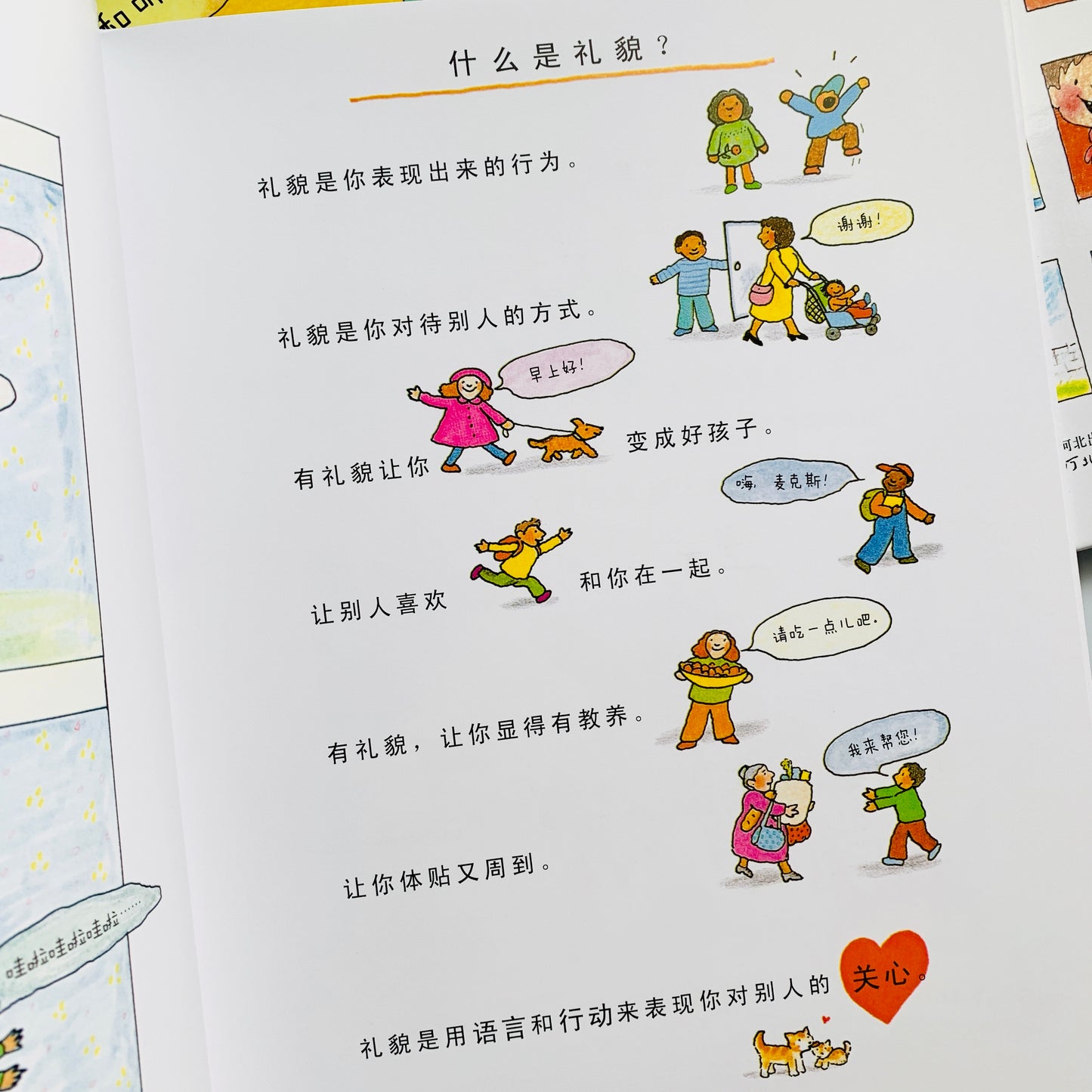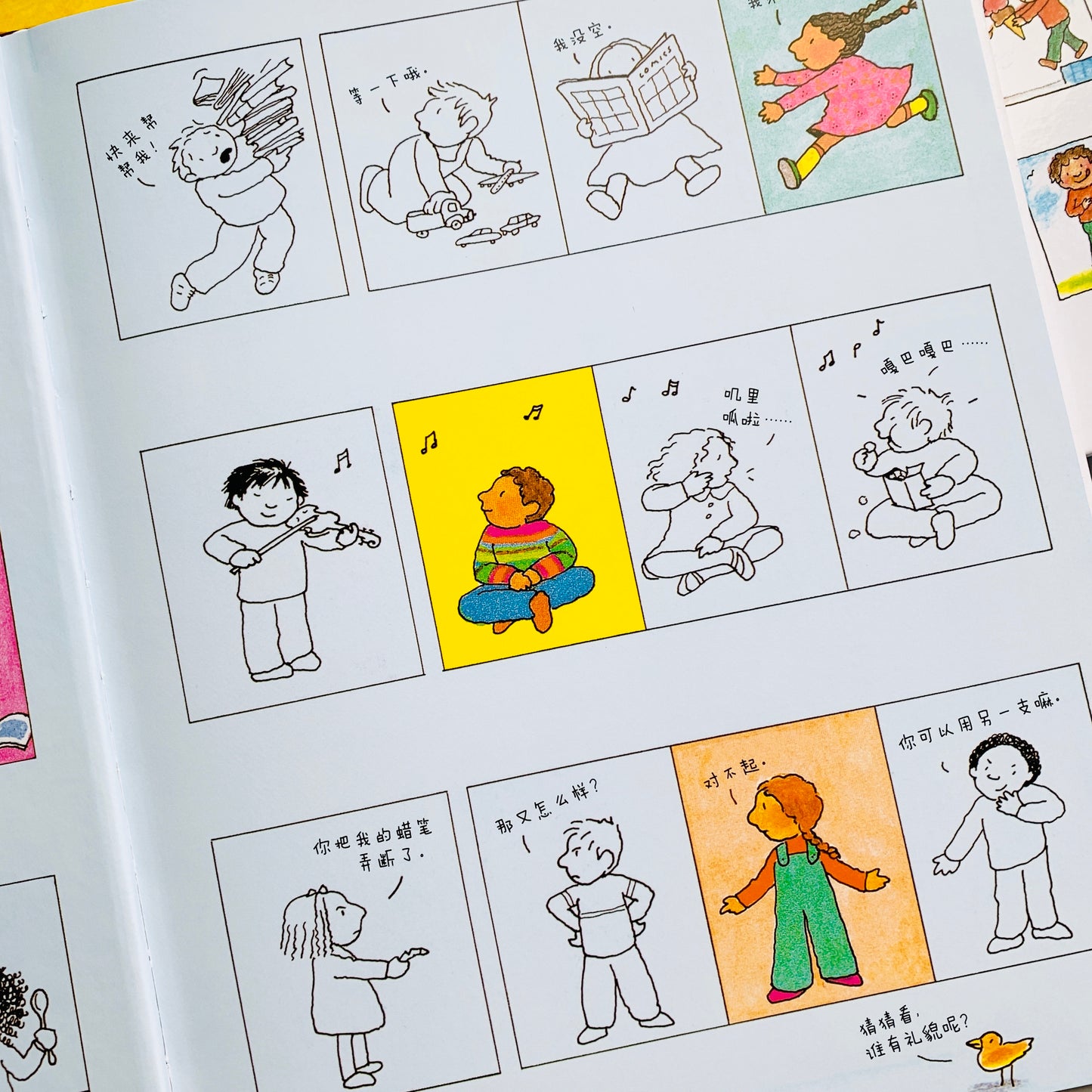 Lots to discuss with every page
My child likes to read the collection of books as every page is filled with different scenarios and people, so there are lots of opportunities for questions and discussions. However, it would be better if the words were made bigger and less scribbly, so that the kids can decipher the words easily.
我会沟通,我有感觉,我懂礼貌 Communication, Feelings and Manners (Set of 3)
Well illustrated pictures (moment by moment) that my children could identify with! The few words also allow us to talk more about the feelings and thoughts triggered. I find it helpful to help my children understand their inner world better :)
Relevant. Small Text
Good content but text too small, need a magnifying glass or narrow your eyes to read.
我会沟通,我有感觉,我懂礼貌 Communication, Feelings and Manners (Set of 3)
Easy to read with cute illustrations and so very practical for kids to learn about communication and social skills!
Wonderful Illustrations for young learners!
I tried to introduce my daughter to the book on Manners but she showed alot more interest on the book, "Feelings"!
She enjoyed looking at the illustrations which are great in portraying various expressions. This helps my daughter to understand the complexity of human emotions. I have caught her browsing the book on her own quietly while she was in the bedroom (we have a bookshelf where we purposefully place her storybooks at her eye level.)
I like it such that the book does not have Han Yu Pinyin. This helps my daughter and I to focus on recognising the words! It would be perfect if the chinese texts were in bigger font size so that we won't be squinting at some point. :P