鳄鱼怕怕 牙医怕怕 The Crocodile and the Dentist
Regular price
Sale price
$9.07 USD
Unit price
per
Sale
Share
Alligator doesn't want to see the dentist, but he doesn't have a choice. The dentist doesn't want to see the alligator, but he doesn't have a choice. What can be done? 
This book uses a conversation technique to illustrate the mixed feelings the alligator and the dentist both experience and have to manage.
Conversation starters:
What are some things you are afraid of? 
How do people look when they are afraid? 
Why do you think the dentist and crocodile are afraid of each other? 
What would you like to be when you grow up? 
Extension activities: 
Visit to the dentist
Brush each others' teeth 
Use an old toothbrush to scrub toy figurines clean Author/Illustrator: 五味太郎

 
Publisher: 明天出版社
Type: Hardcover 精装
Pages: 20
Translated by:上谊编辑部 
Author / Illustrator: 五味太郎 Taro Gomi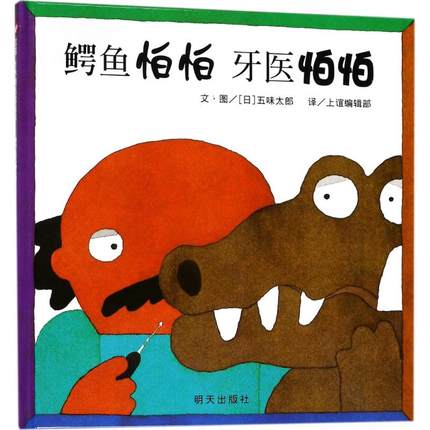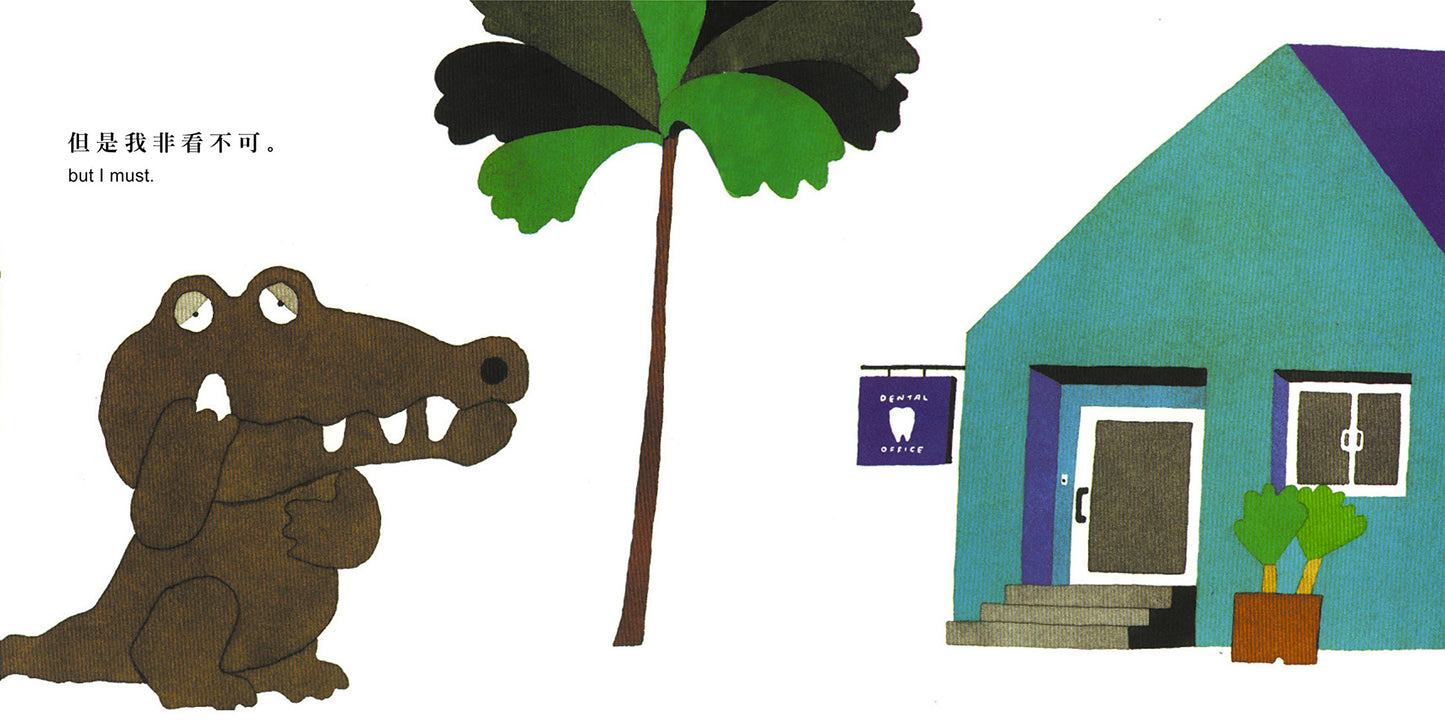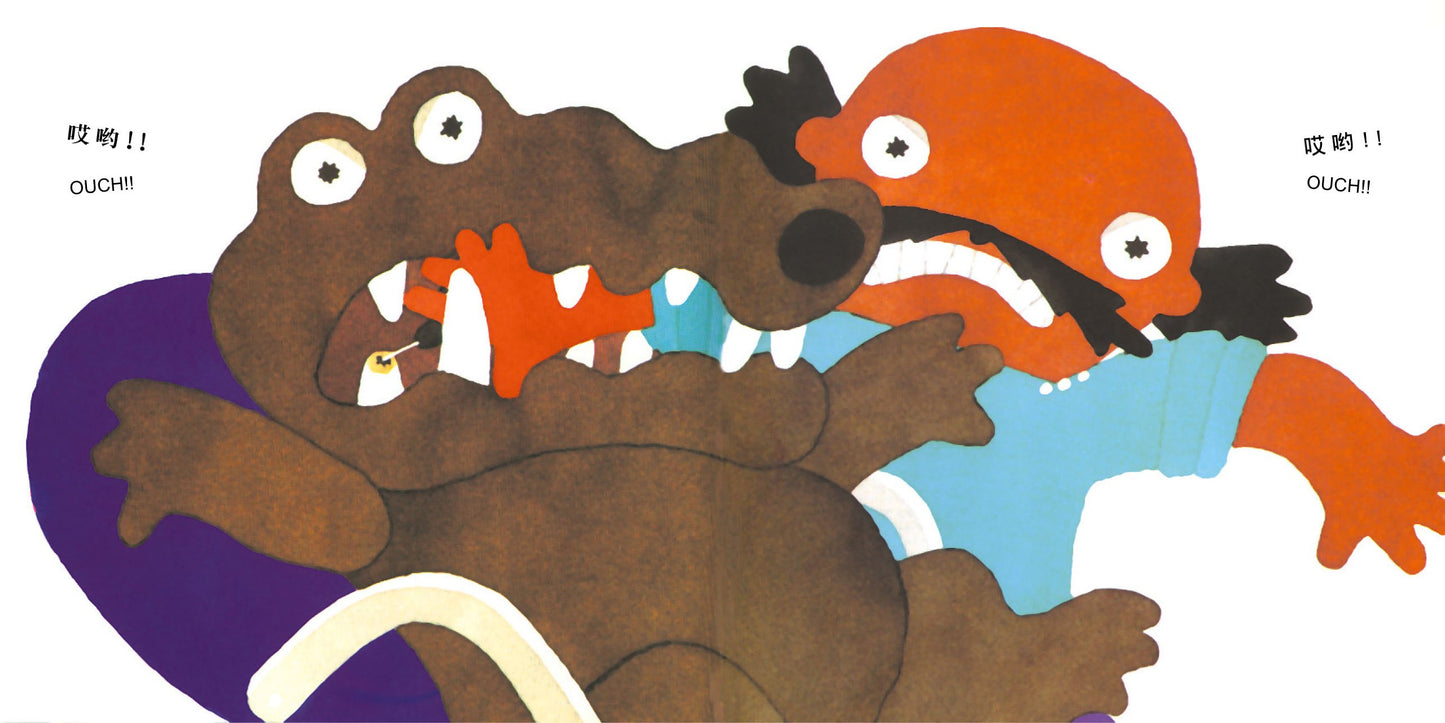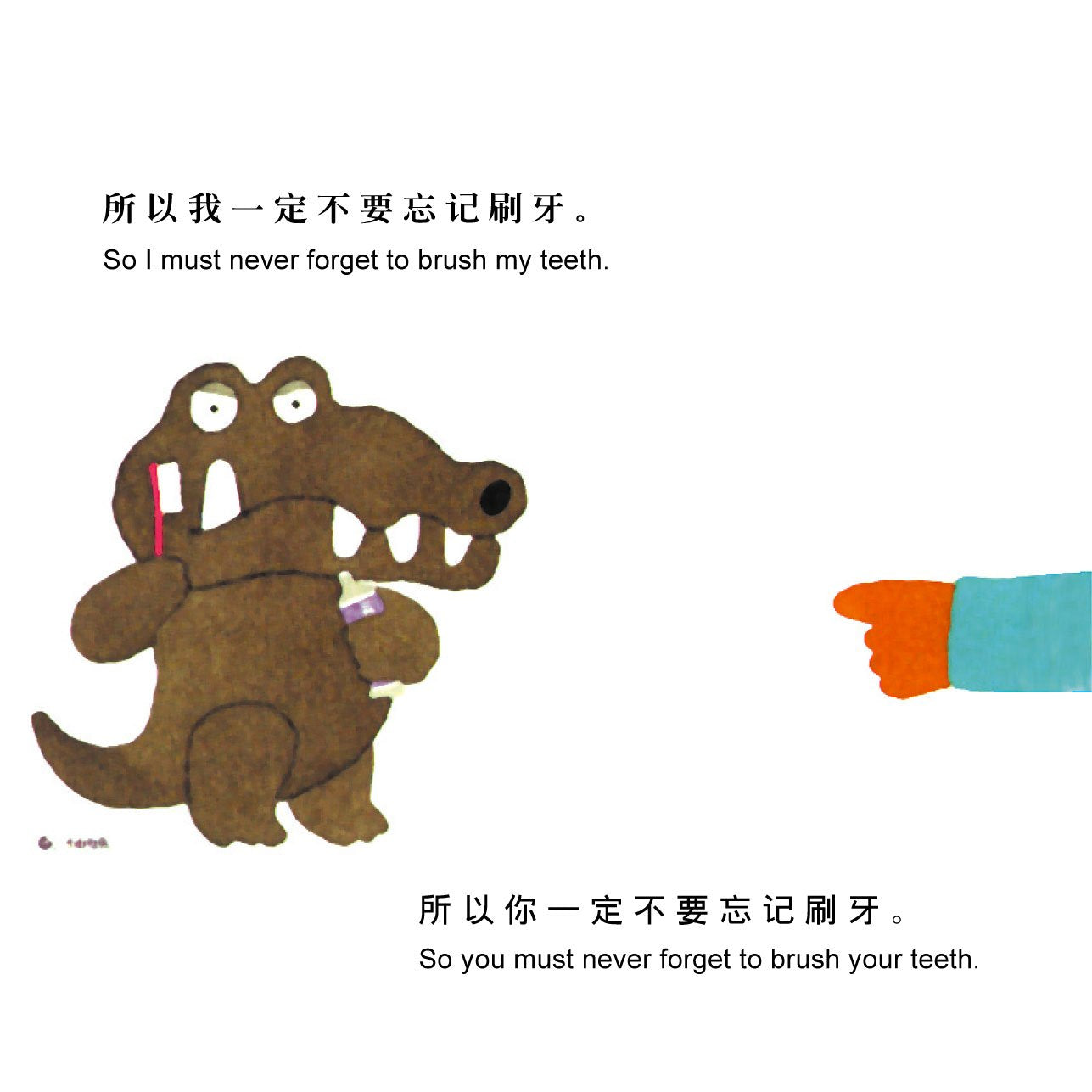 Pretty funny book
This is a cute book that helps me to reinforce the importance of dental hygiene and regular brushing with my daughter. The dentist and the crocodile both have similar dialogue but from different ends of the spectrum so it's quite good for teaching empathy too.
Simple yet interesting
Very simple book that is easy for younger children to understand. I have been reading this book to my 4 yr old since he was 2yrs old. It is still one of his favourite books in the house. Good reminder for him to practice good hygiene
cute!
super cute story of the crocodile and dentist being afraid of each other! each sentence repeats itself, once from the perspective of the crocodile and once from the dentist, which makes it perfect for the parent and child to read the book together, with the parent speaking each sentence first. also a good book to remind kids on dental hygiene, though i wouldn't want them being overly afraid of dental visits.