乌鸦面包店 Crow Bakery (Set of 5)
Regular price
Sale price
$30.45 USD
Unit price
per
Sale
Share
A delightful set! A family of crows open various shops and goes through tough times in life together. With ingenuity, common sense and a lot of hard work, they open up many shops and learn many things together. These books touch on economic and entrepreneurial concepts in an easy-to-understand story with tons of details to pore over.
Perfect for primary school kids and even adults!
 加古里子 really wanted to educate the next generation on the importance of people helping each other, so he weaved this theme throughout the series. One unforgettable scene in 乌鸦面包店 was the crow papa and mama with 4 little crows working hard kneading dough together - they found strength in unity and their bakery's business took a positive turn thereafter.
The different temperaments and talents of the crows and other animals are like a little reflection of the community around us, with our own stories. There is even a wedding depicted in one of the titles!
Inculcating financial savviness to young ones was dear to  加古里子's heart, and he included financial literacy and entrepreneurial skills into the storyline. For example, in 乌鸦蔬果店 the crows arranged their merchandise neatly so as to attract more attention, and tried different pricing strategies like uniform pricing, each item going for 3 dollars. Does it remind you of real life businesses, like Daiso? 乌鸦天妇罗店 gives us a glimpse of what it takes to be a disciple of the master chef, and how the crows overcome manpower shortage. More details are in the Parents Handbook that comes along with the set! Even grownups are learning so many life lessons from these books.
What I appreciate most about 乌鸦面包店 bookset is that the lessons are not heavy-handed and preachy, never given on a silver platter. 加古里子 is a master storyteller and has a way of making you think and learn in an engaging way, and the lessons stay with you long after the pages have been flipped and the books have been closed.
Books in the set:
乌鸦面包店 Crow Bakery
乌鸦糕点店 Crow Pastry Shop
乌鸦天妇罗店 Crow Tempura Shop
乌鸦蔬果店 Crow Fruit and Veggie Shop
乌鸦荞麦面店 Crow Soba Noodle Shop
Fun fact: the first book  乌鸦面包店 was written in 1973, and the other 4 books were published 40 years later in 2013, when 加古里子 was 87 years old! Super respect!
Recommended for Ages: 5-12
No. of Books: 5
Pages: 155
Format: Softcover
Language: Simplified Chinese
Author / Illustrator: 加古里子
Translated by: 猿渡静子
Translated from: Japanese
Additional resources upon purchase: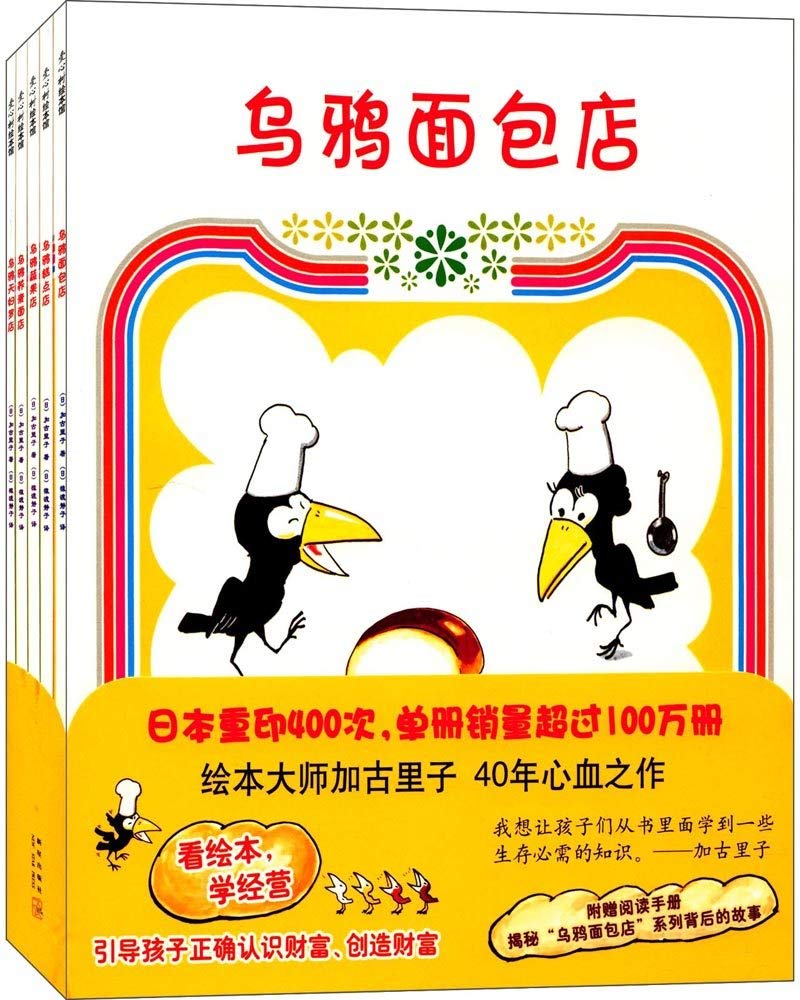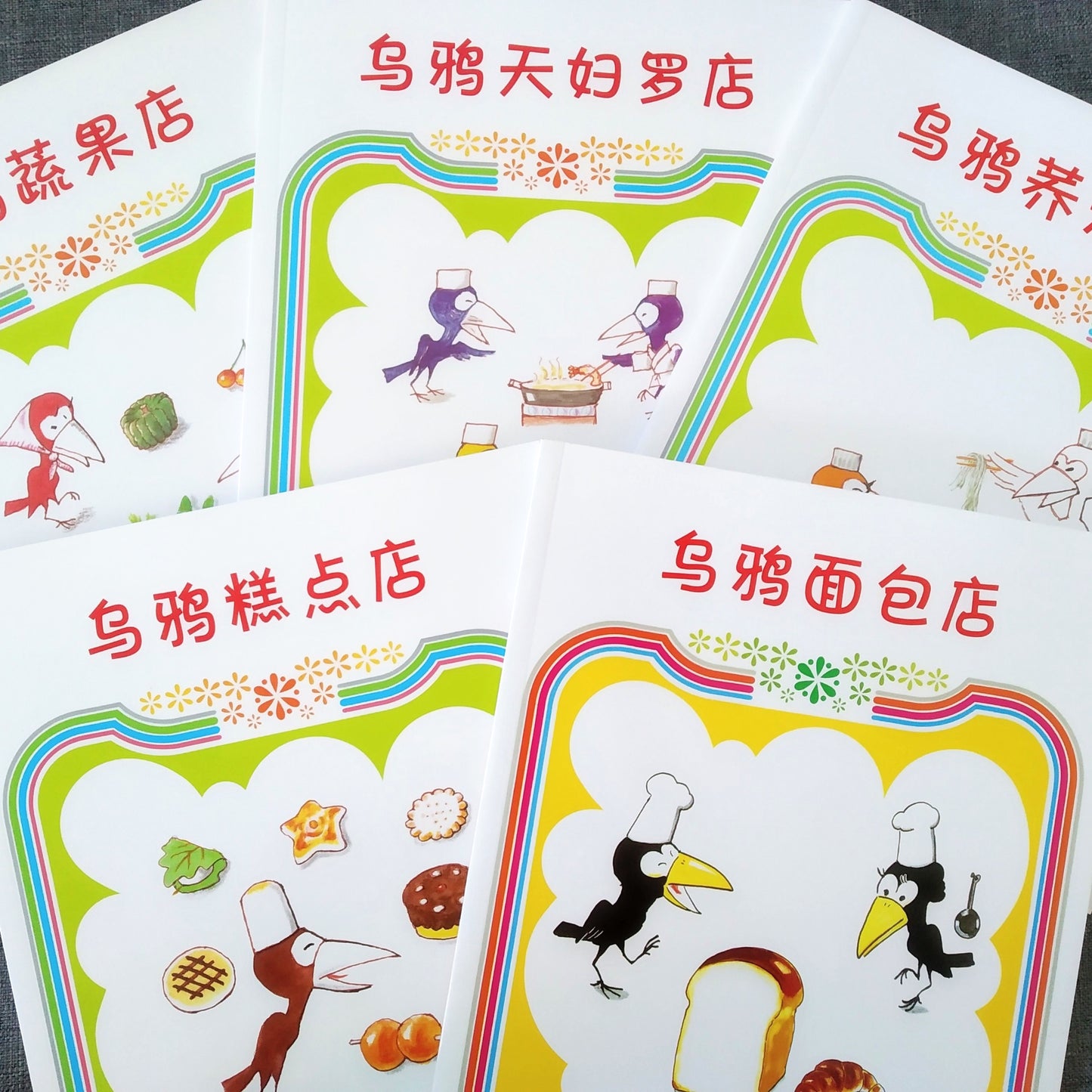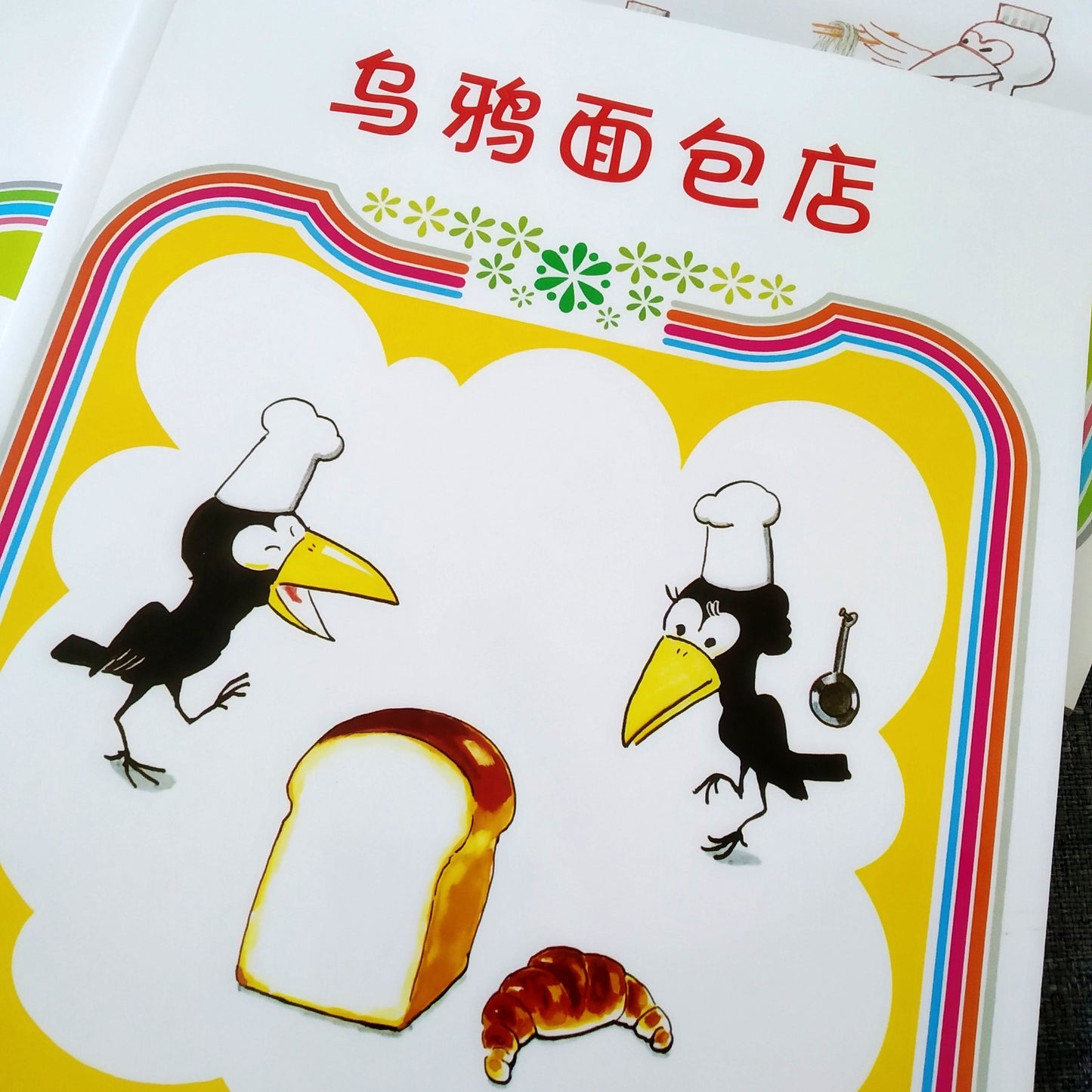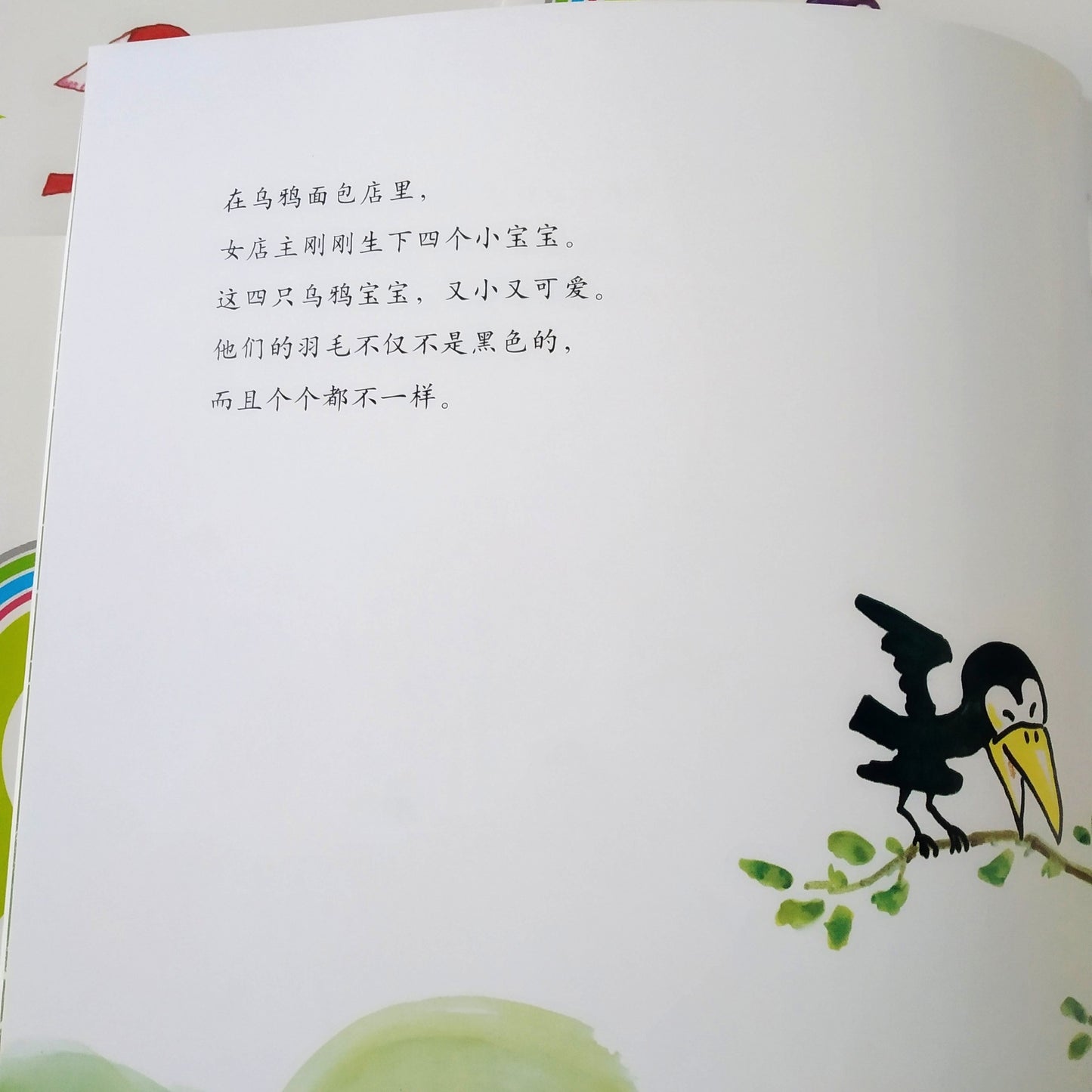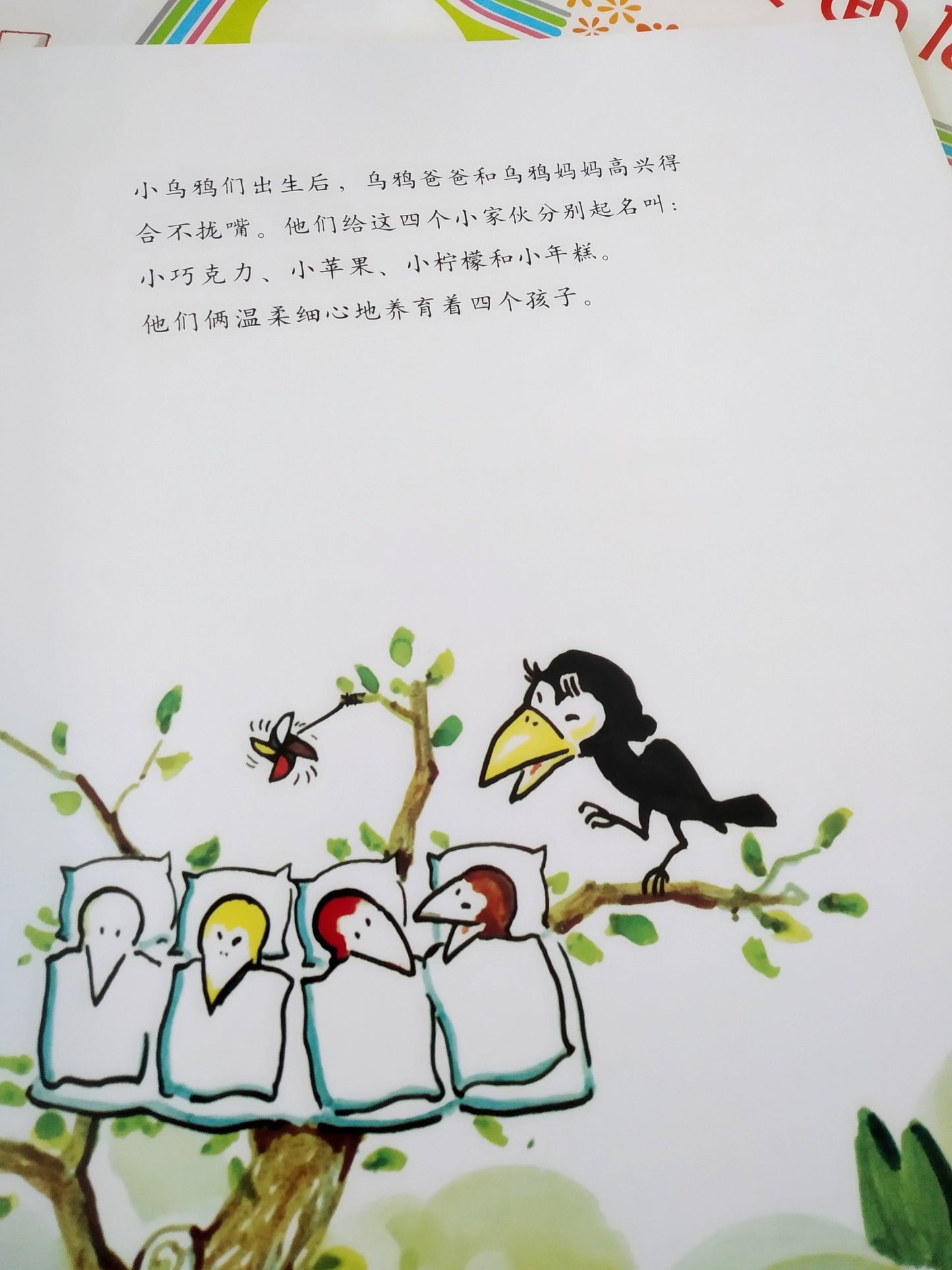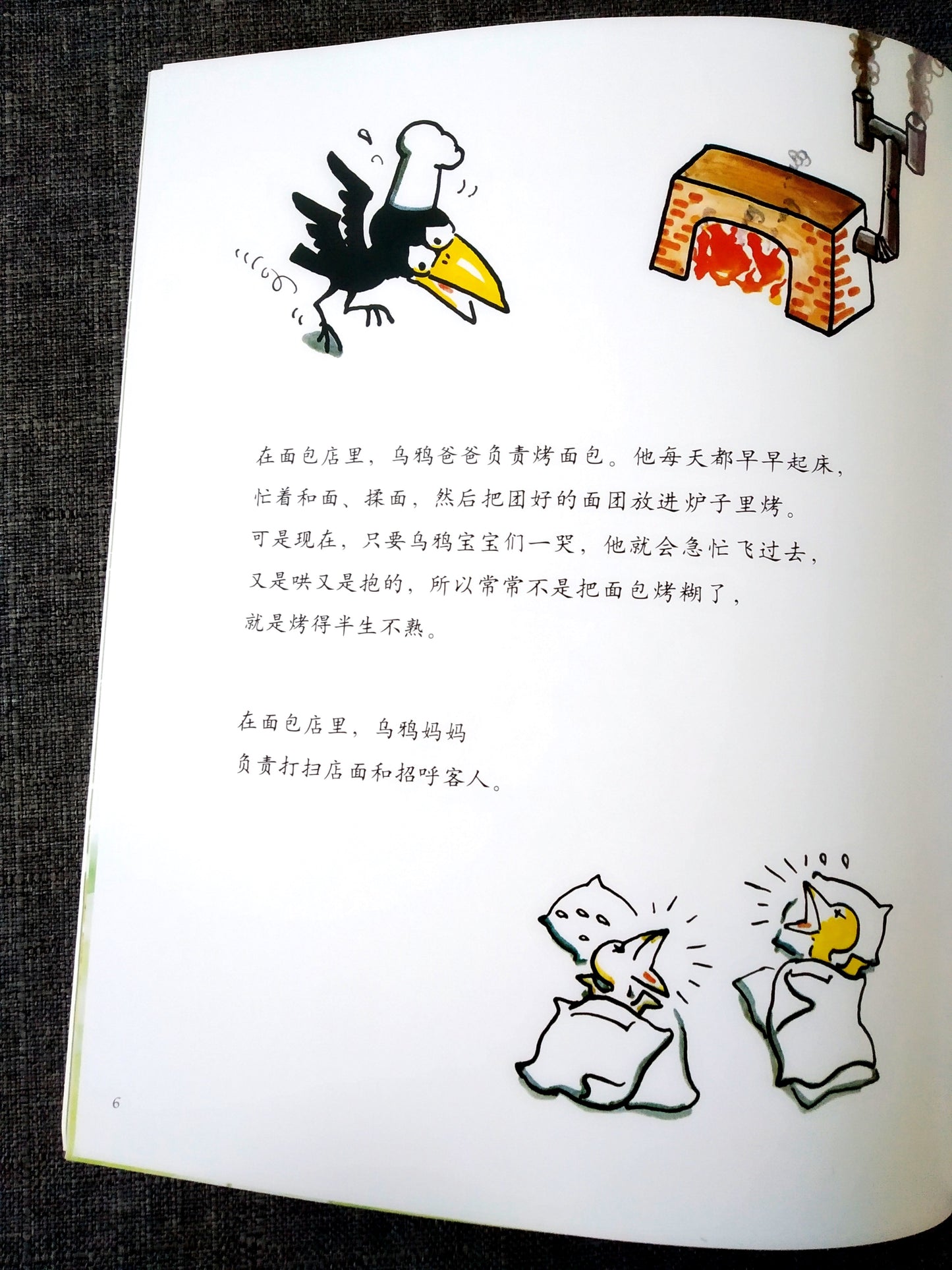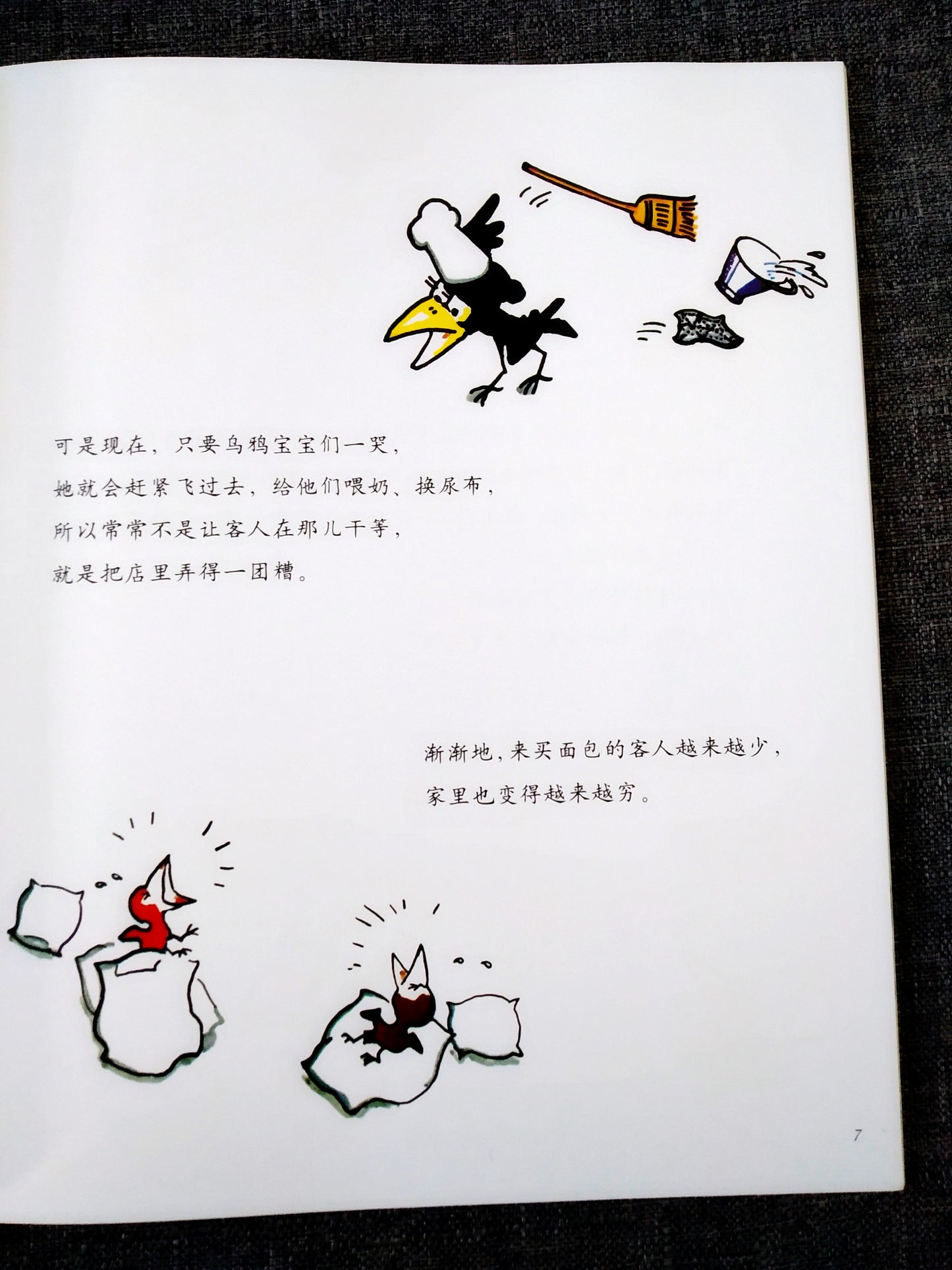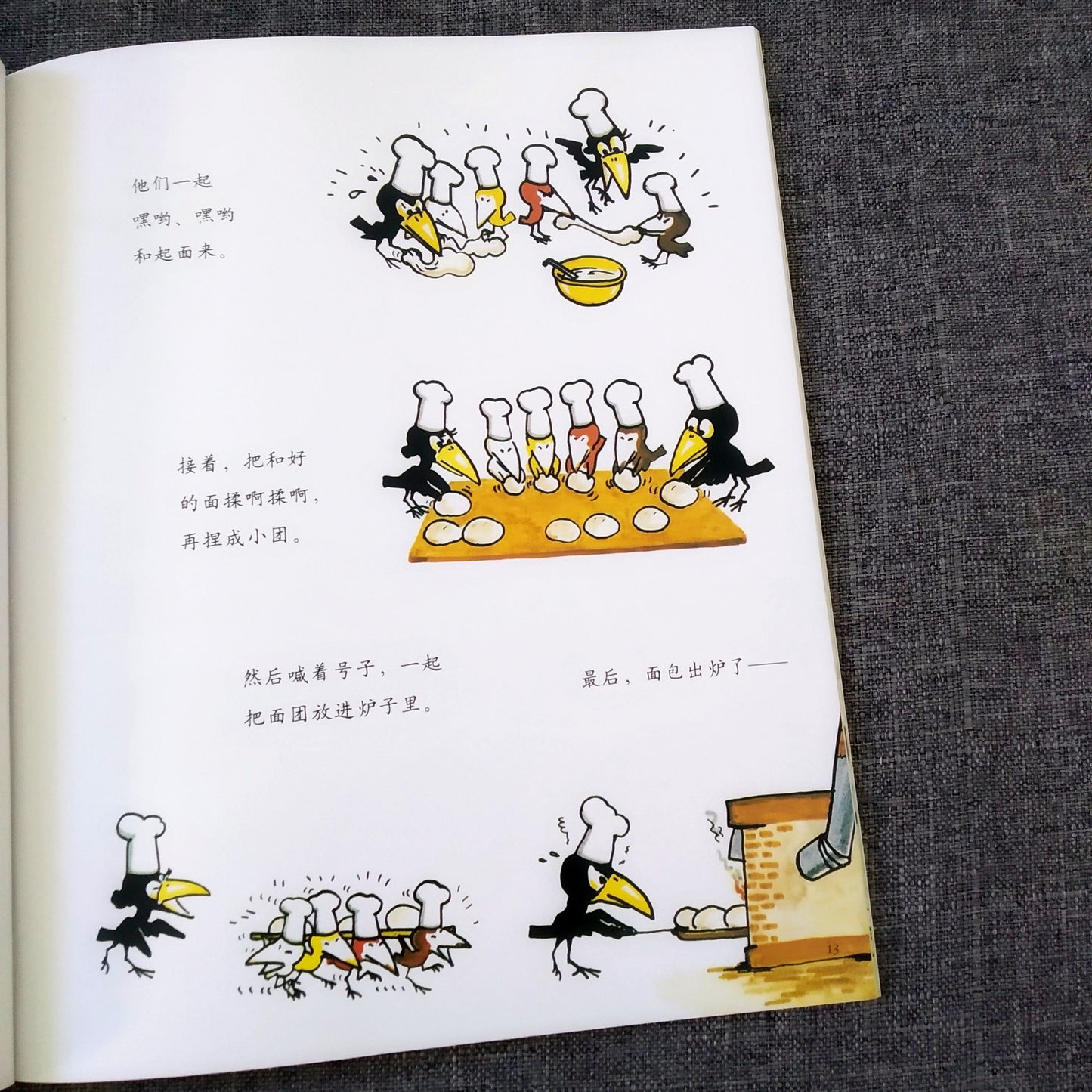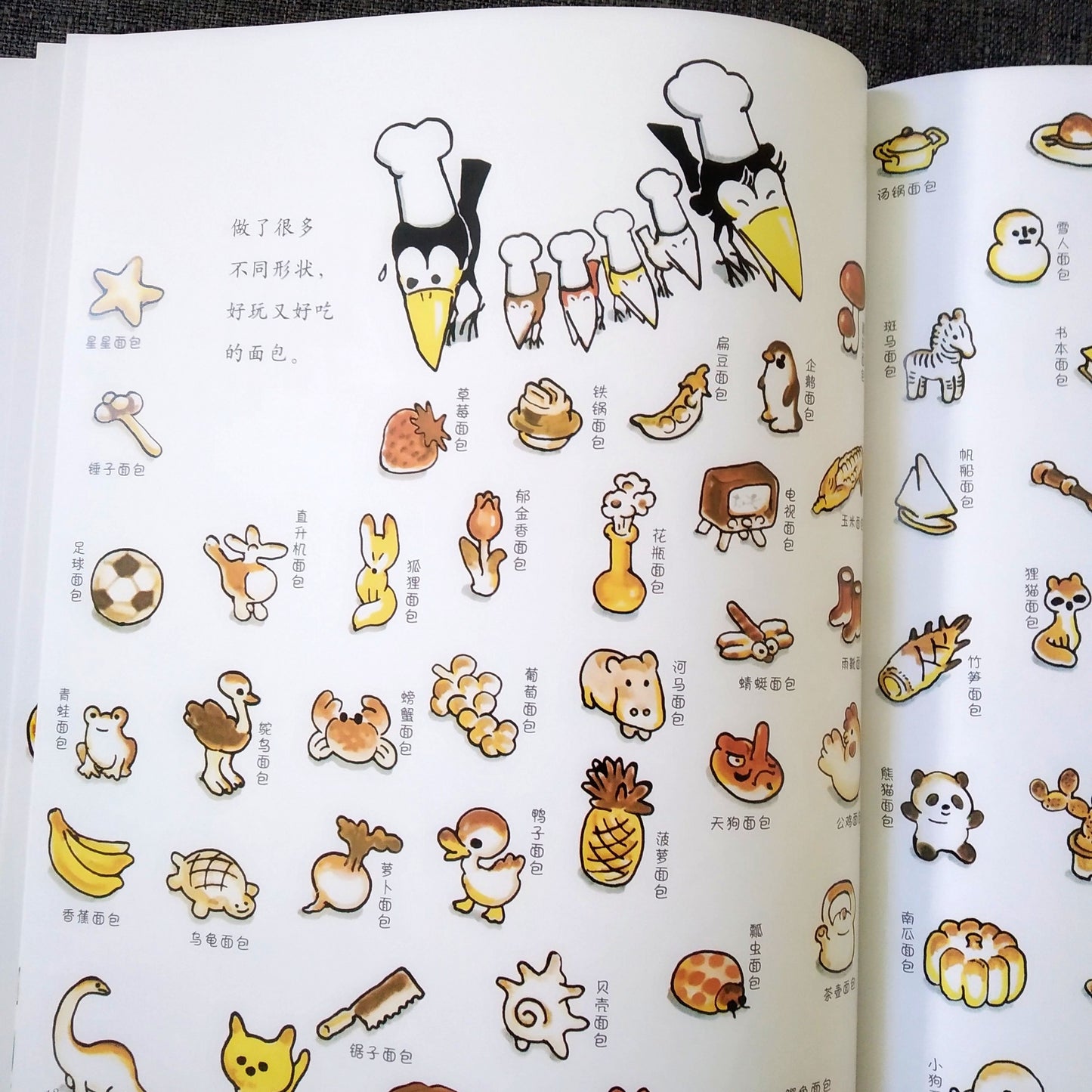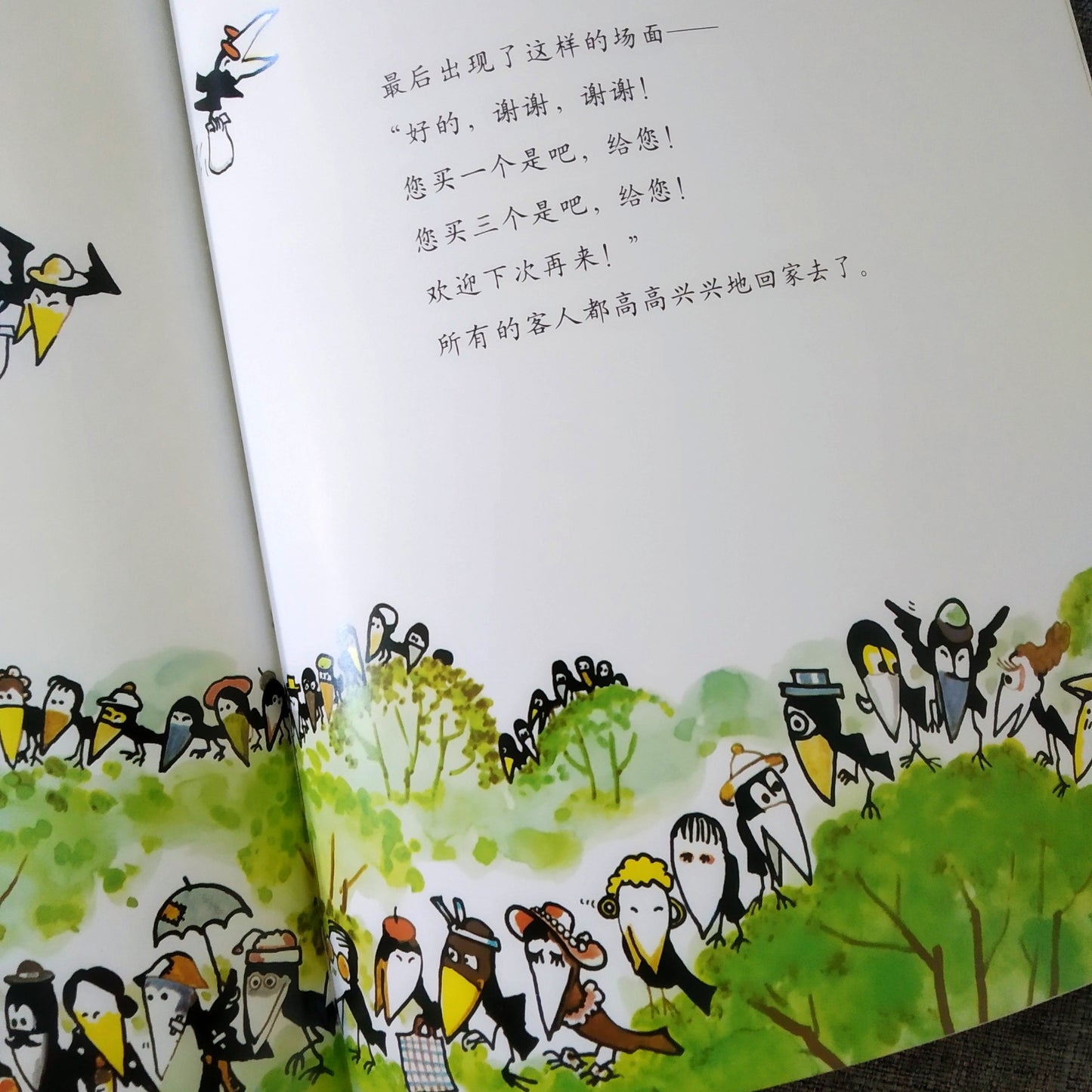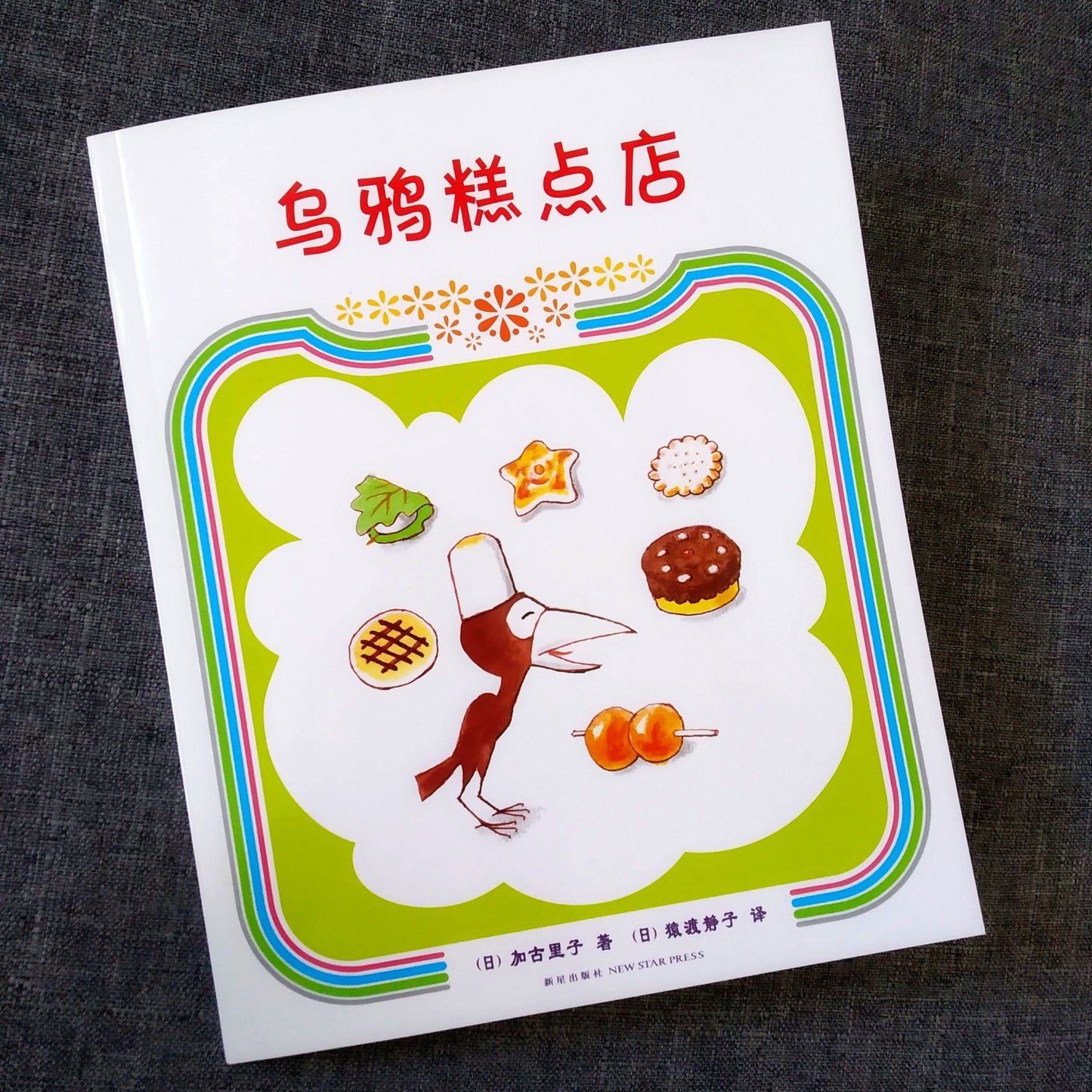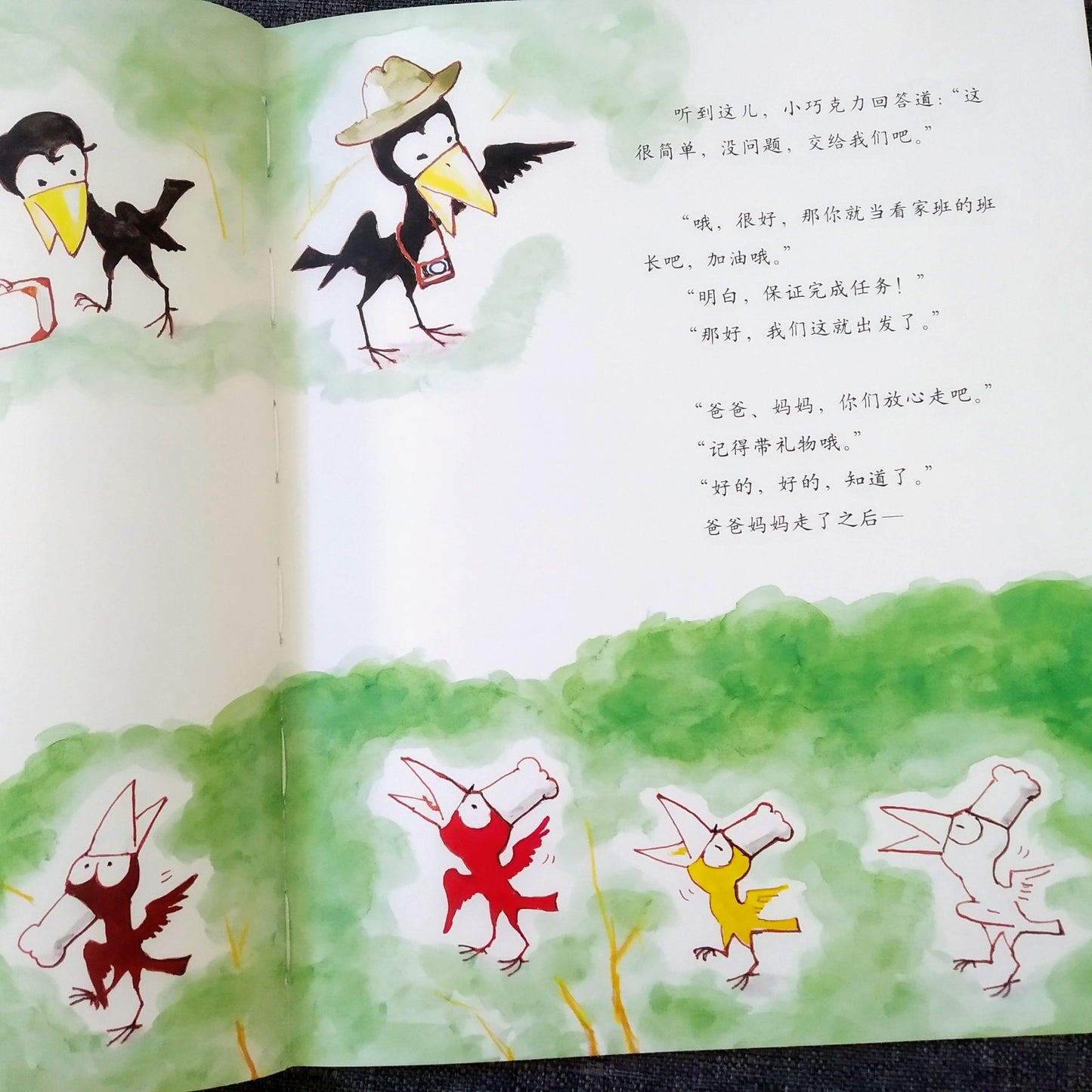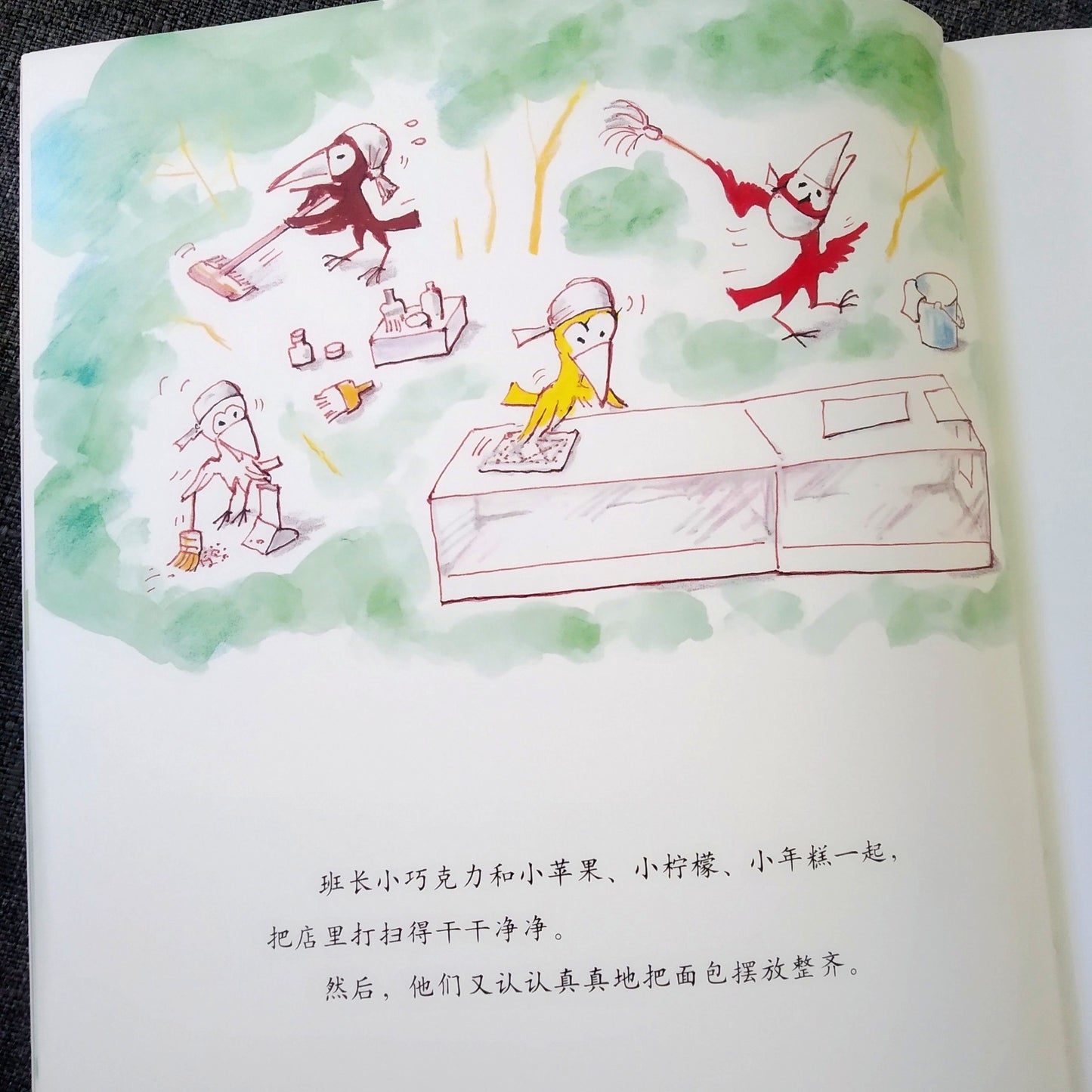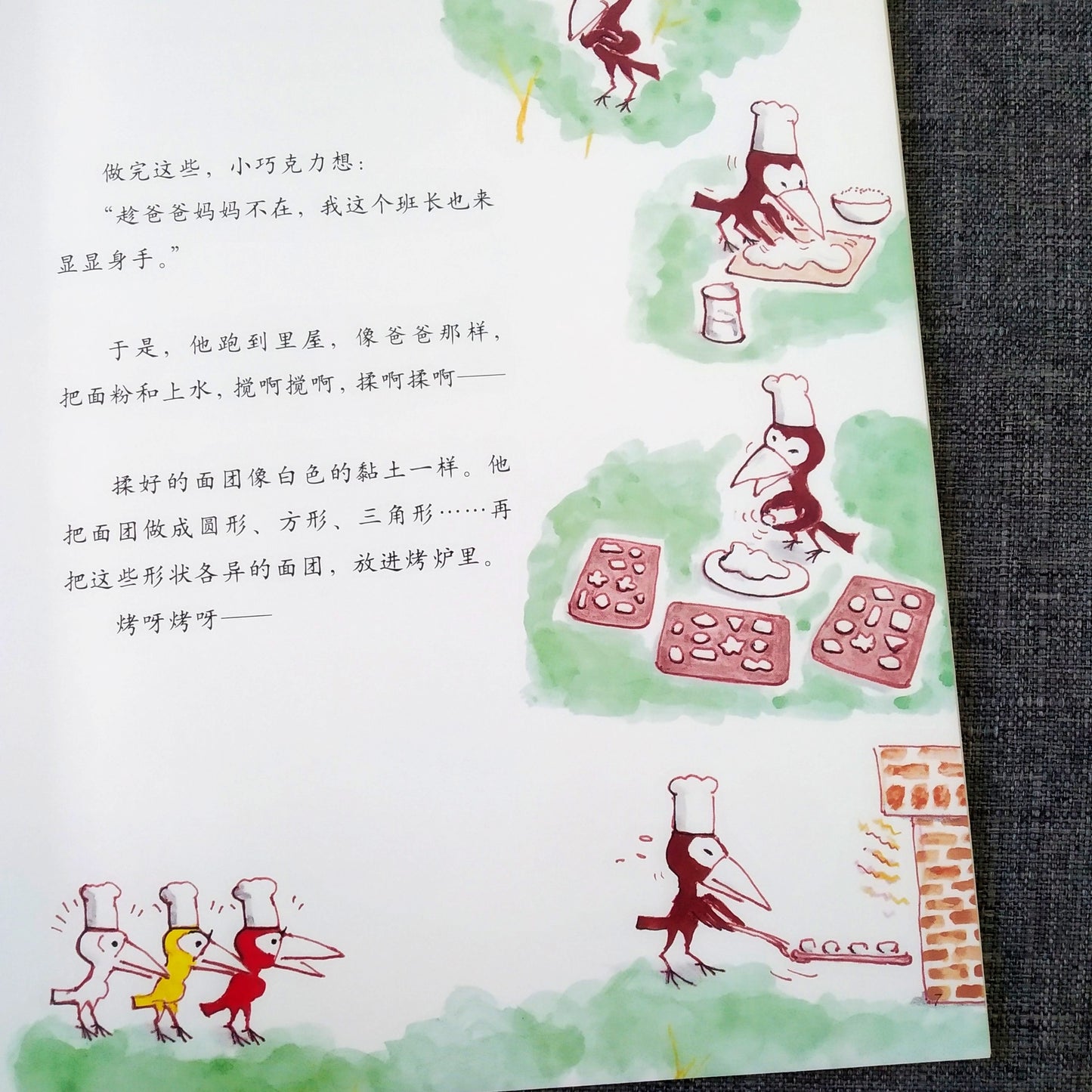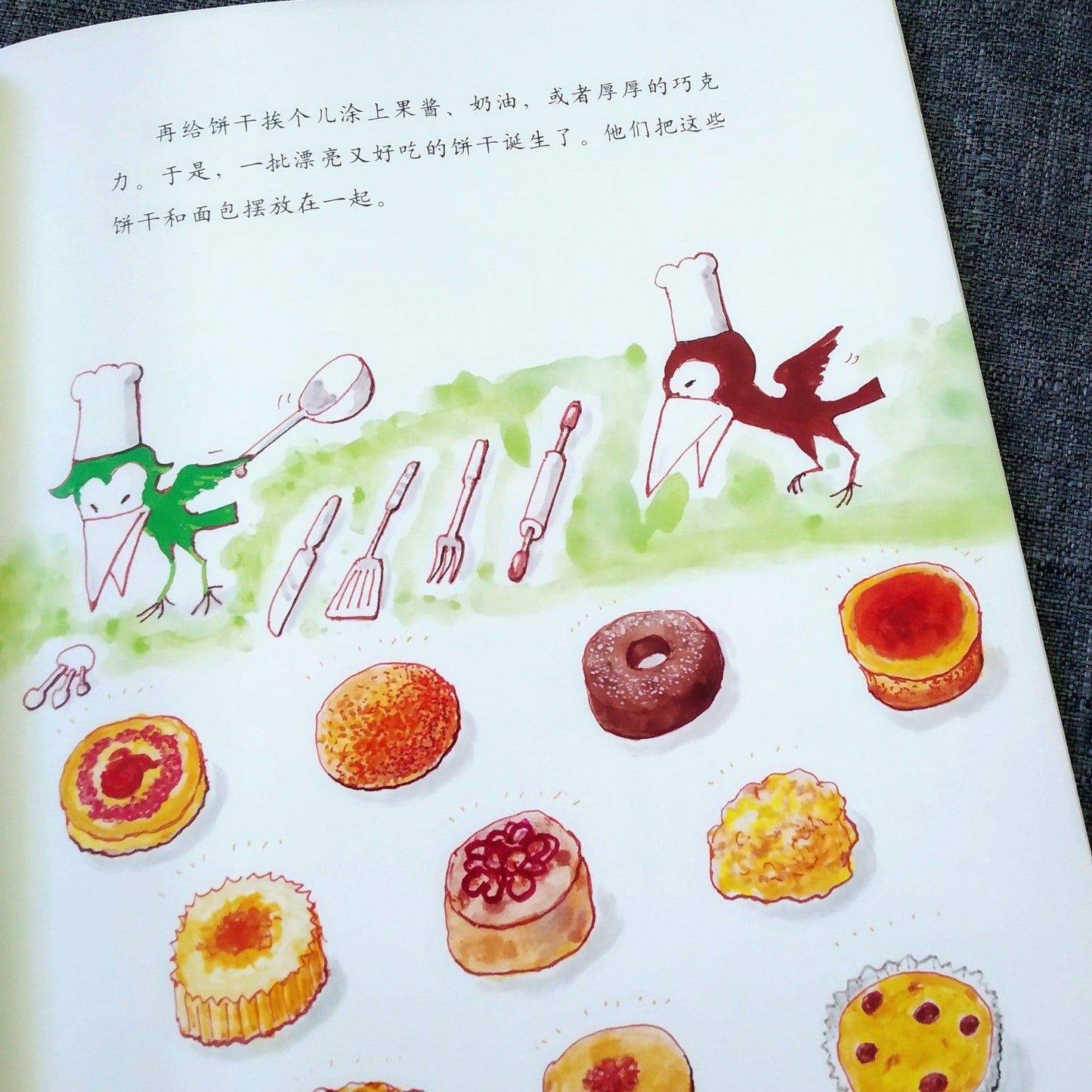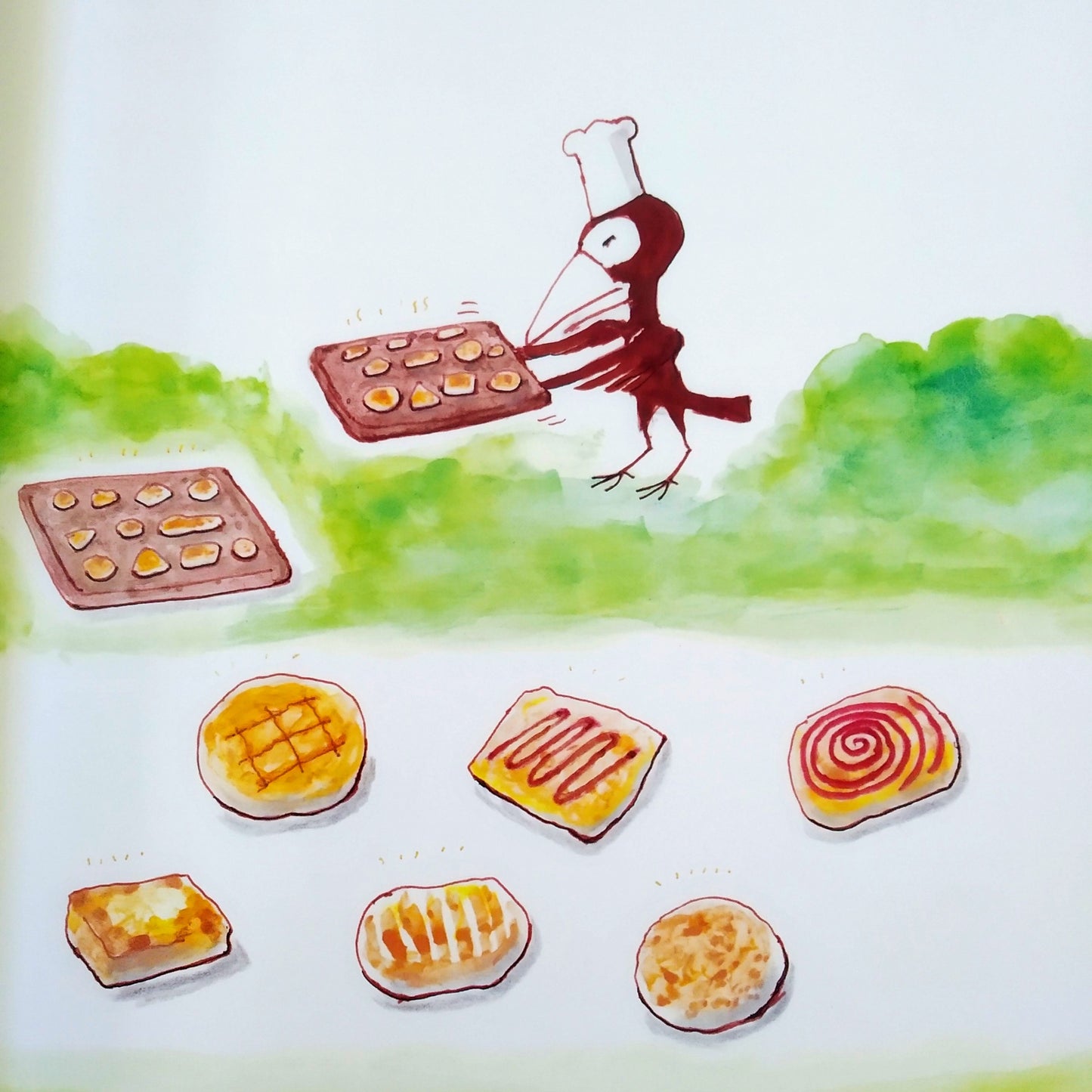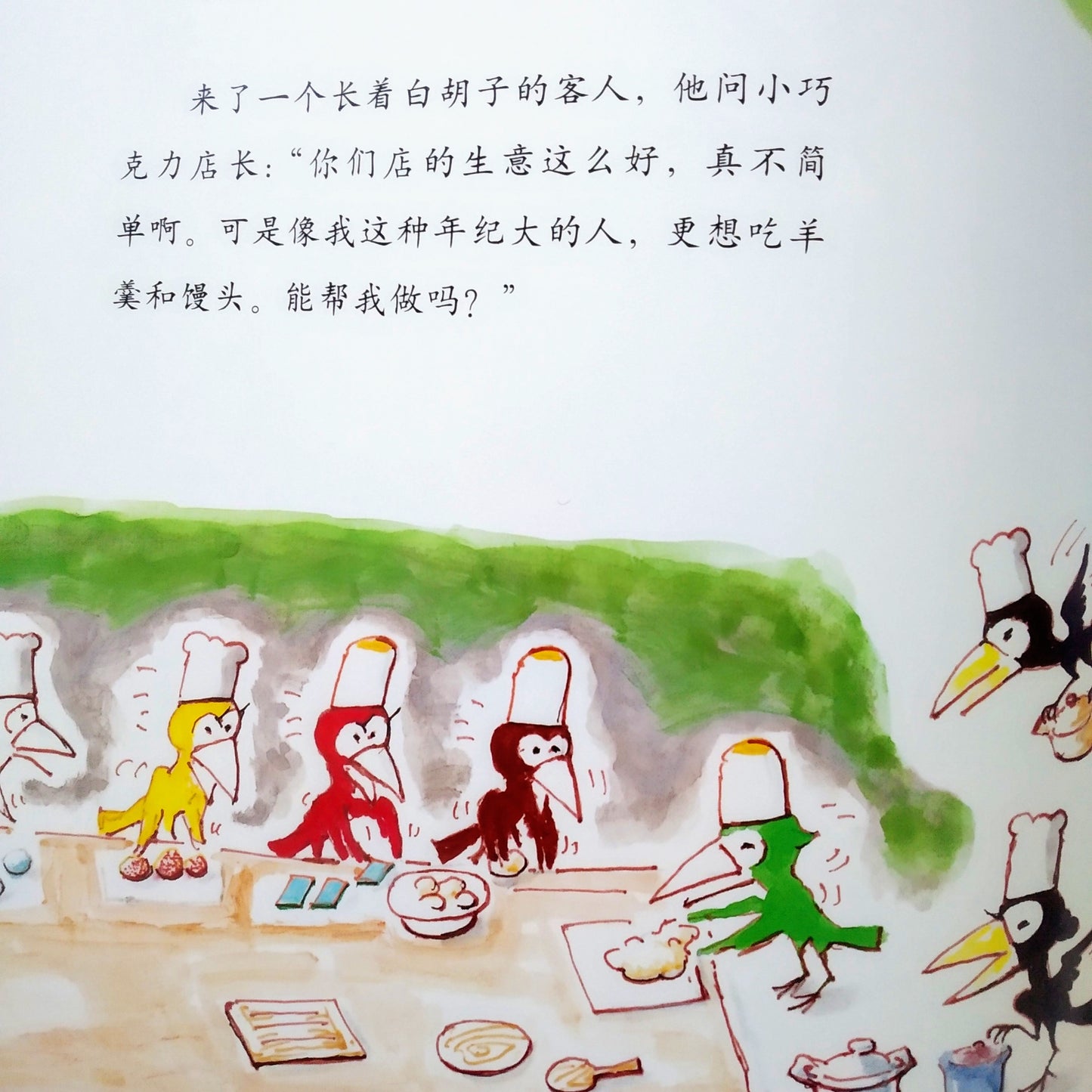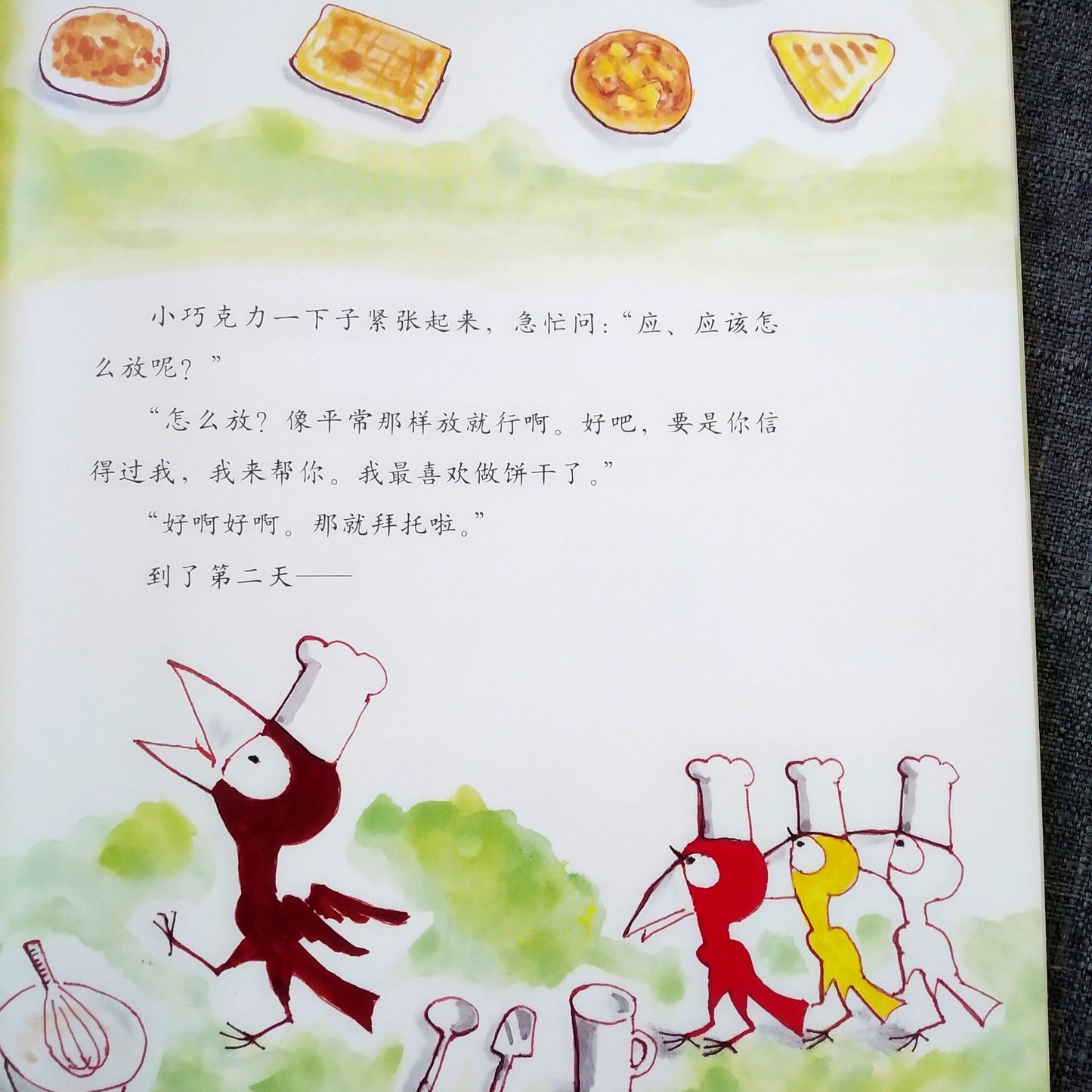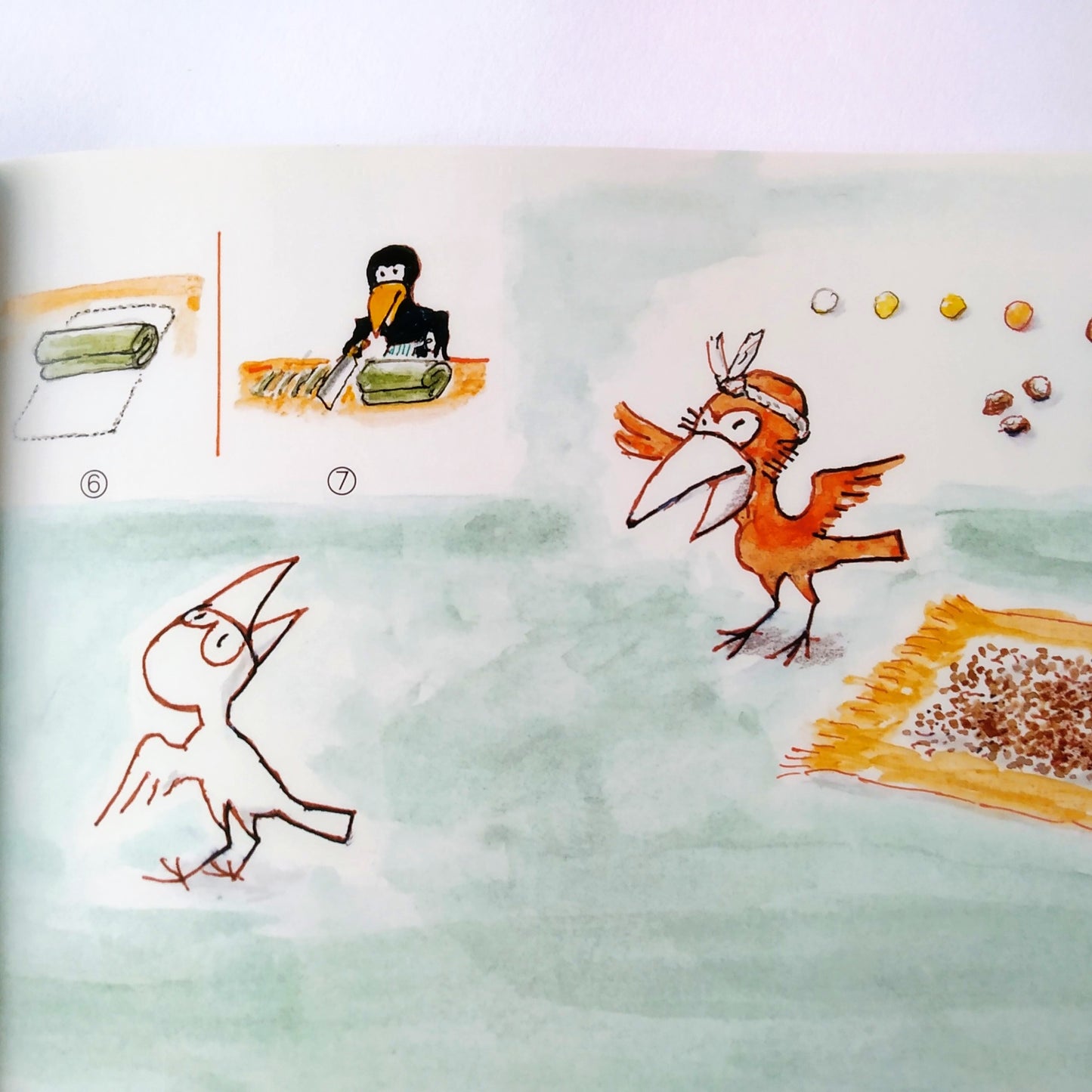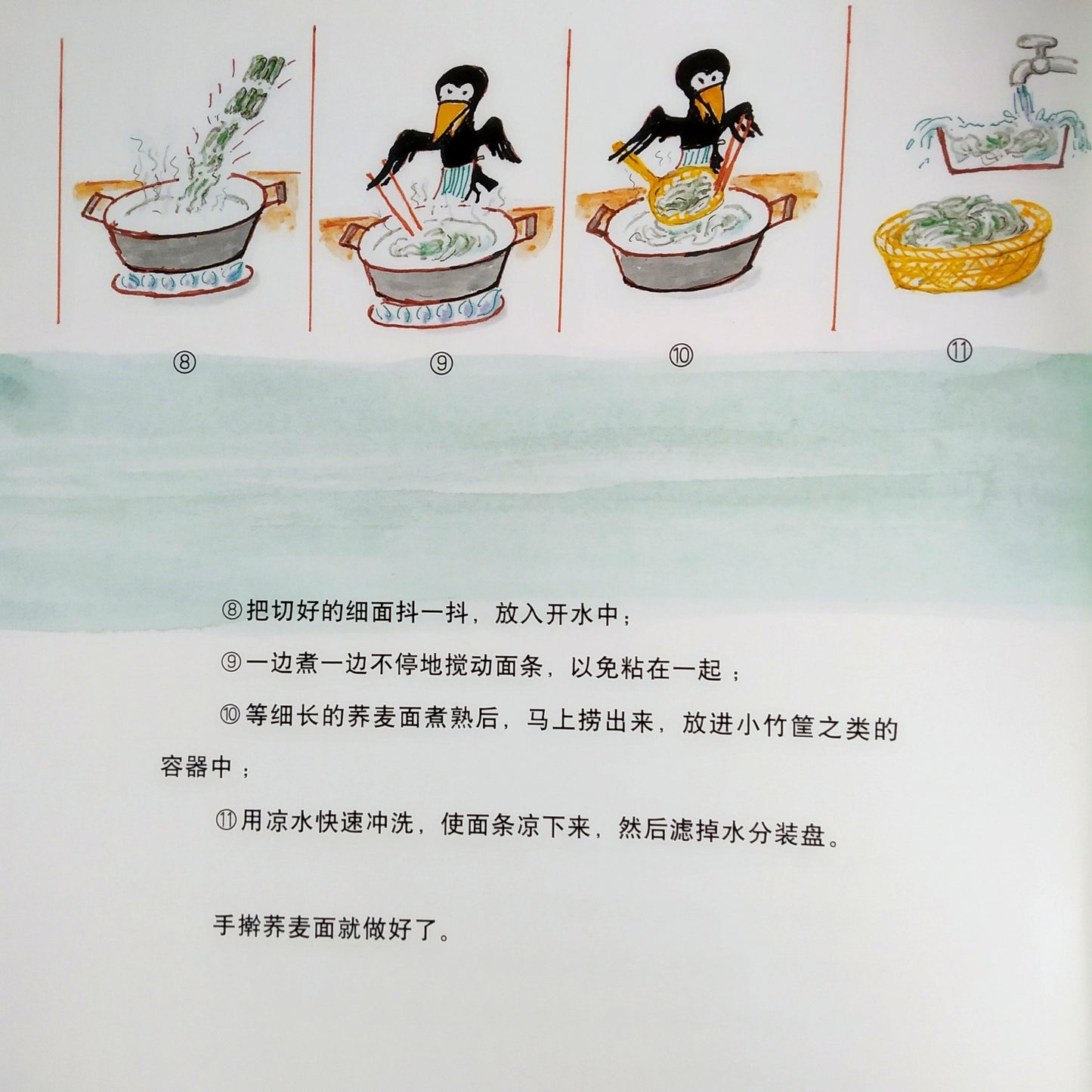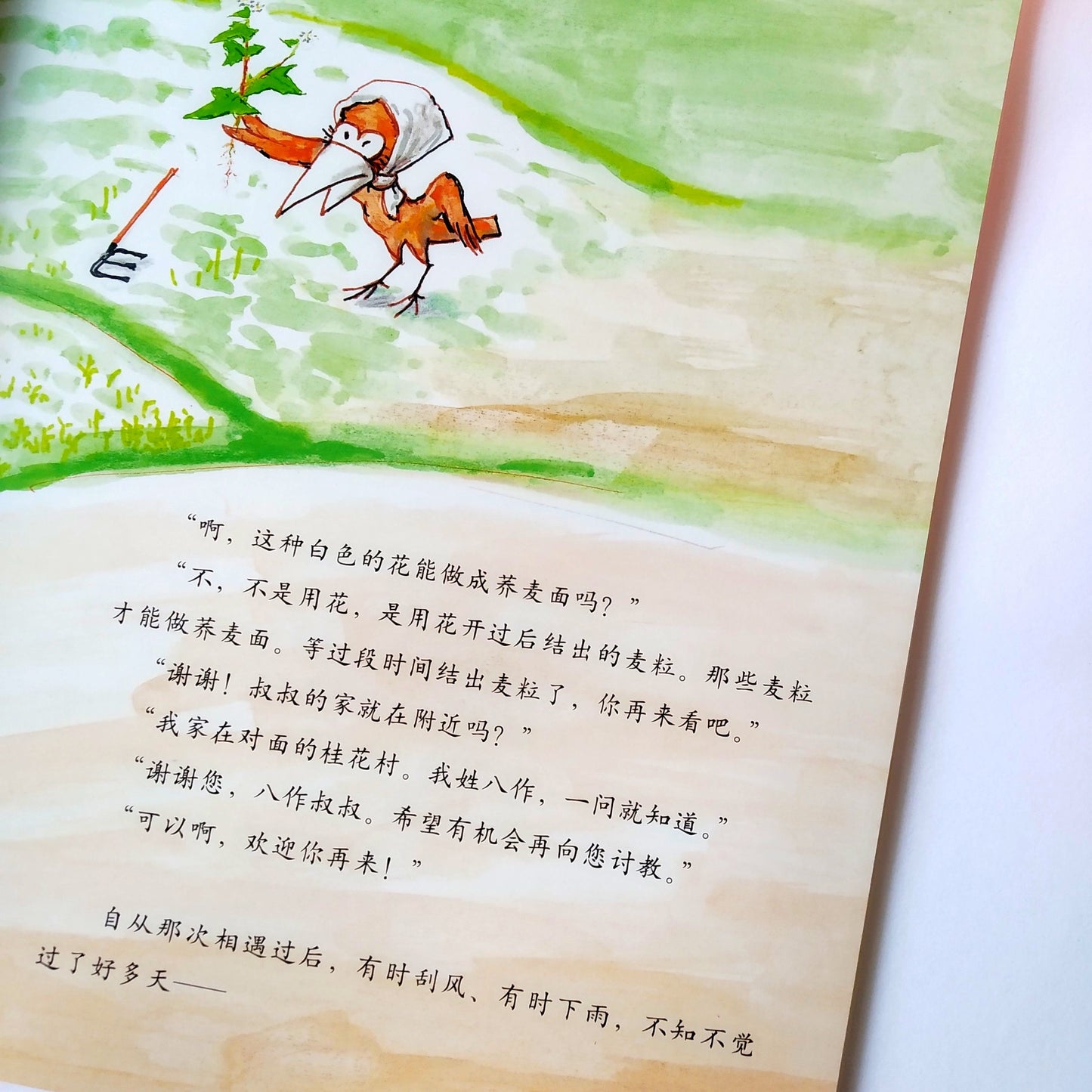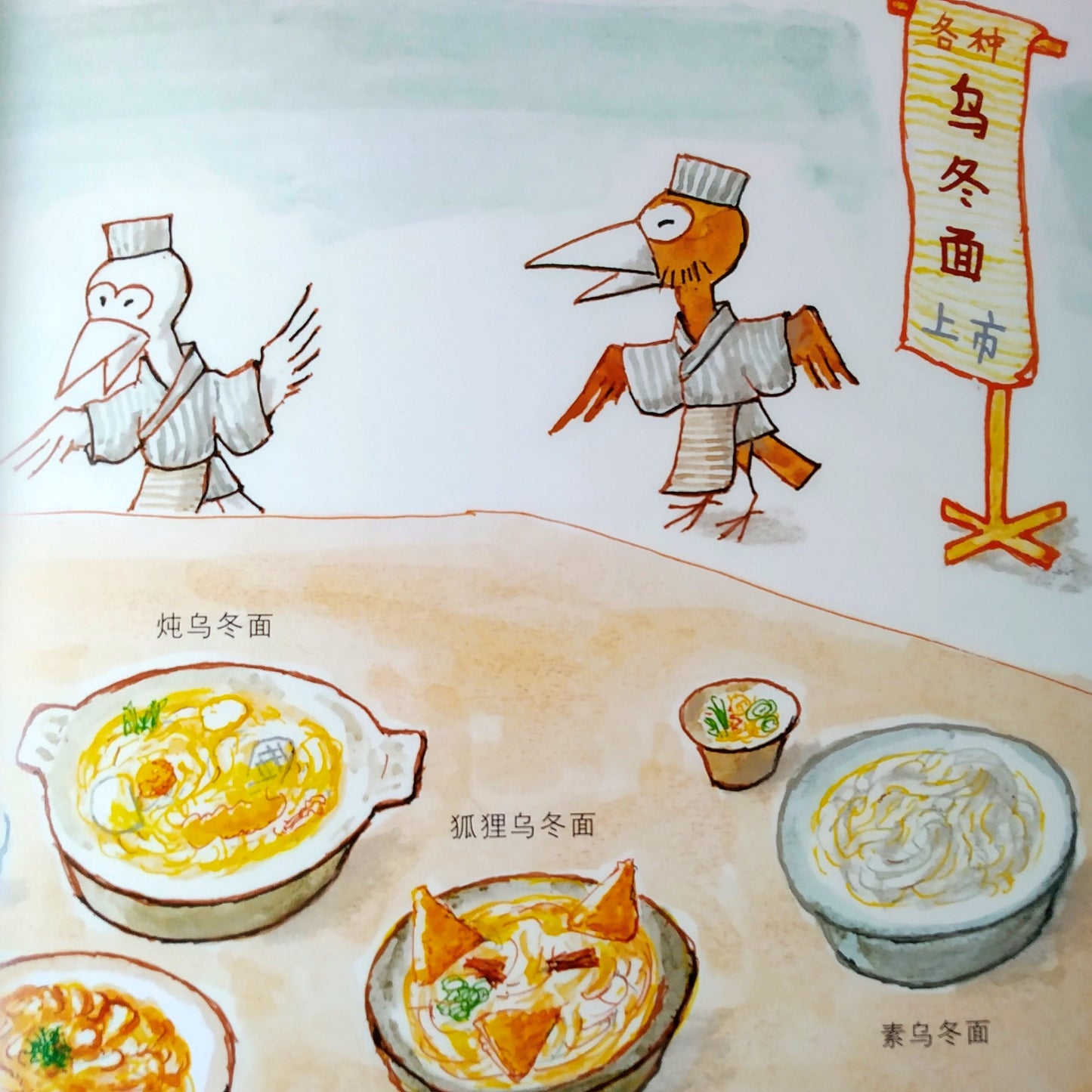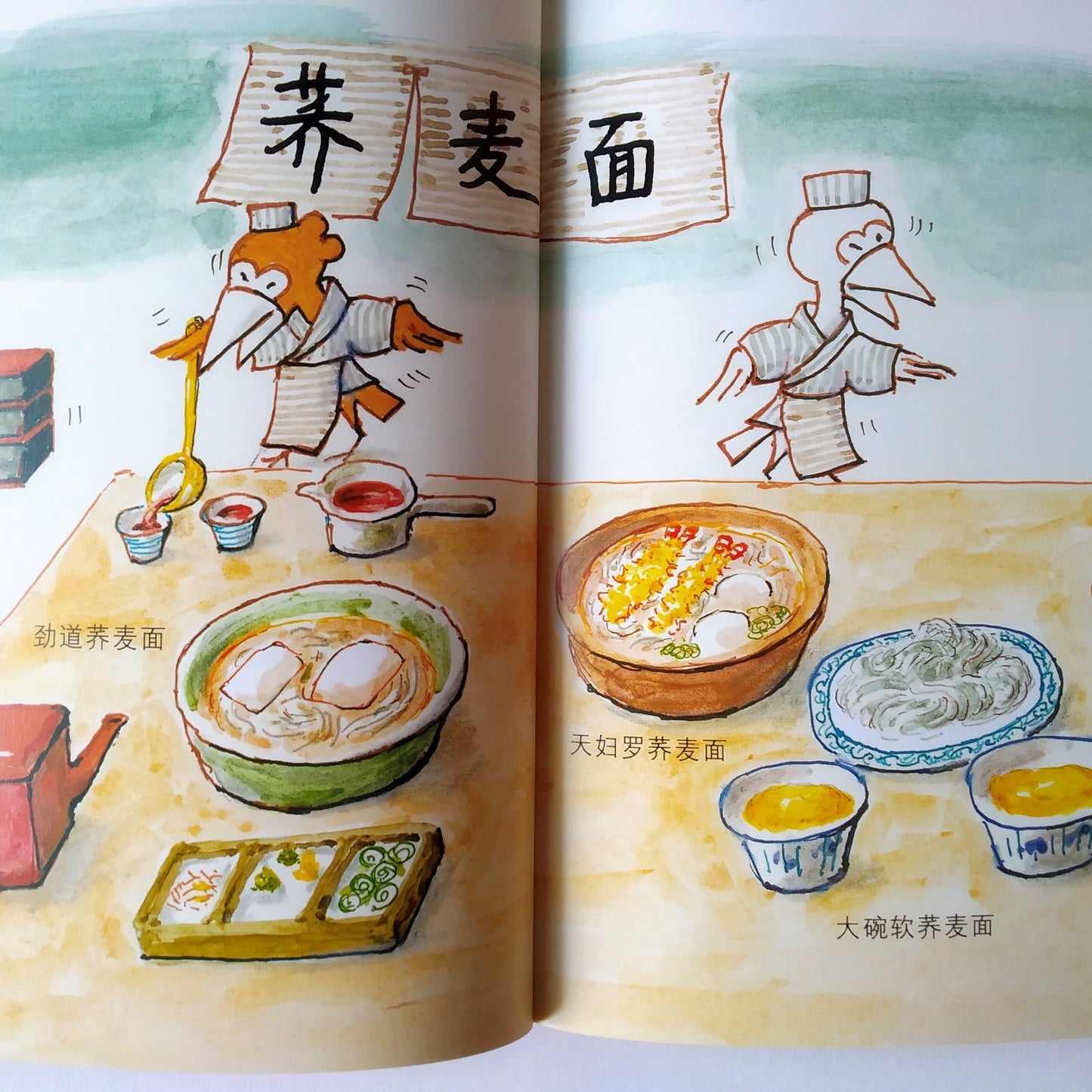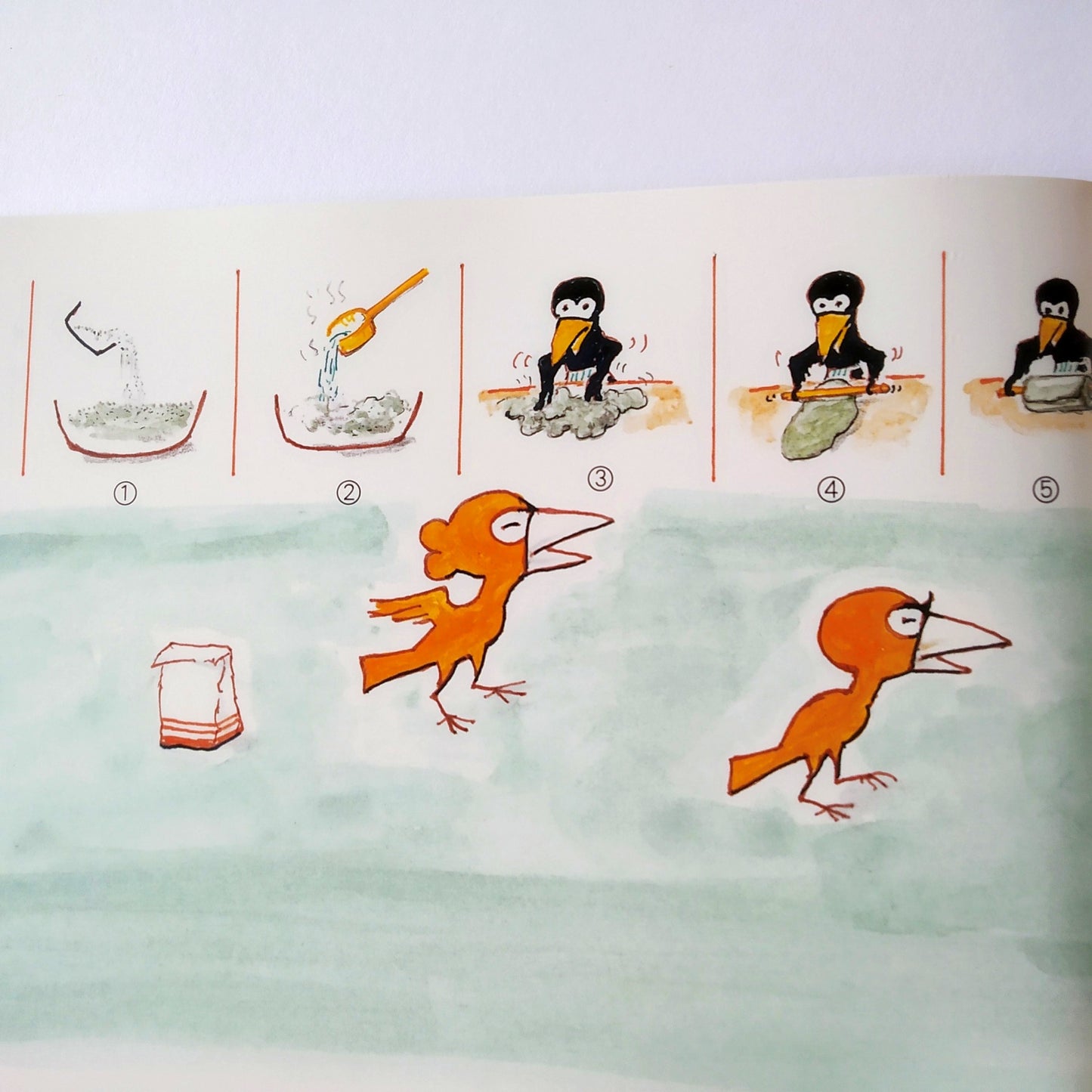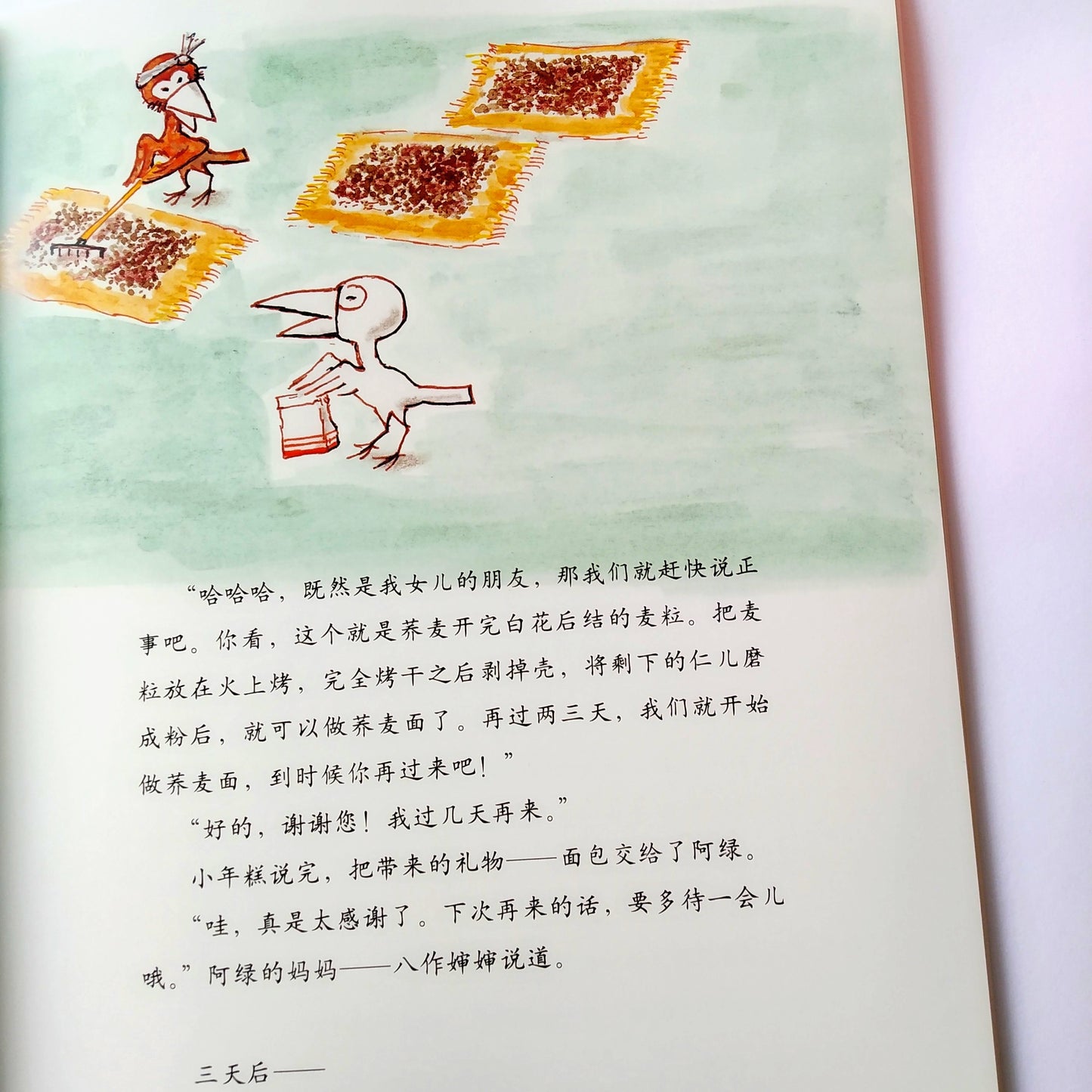 A much-loved set
This is such a heartwarming series! We bought this set some time ago, but it's only recently when my son turned 4 that he can appreciate the length. He is not yet able to appreciate the economic concepts behind the stories, but loves reading about making food! His favourite is the 面包店, especially having read about 面包店s in 野猫军团 and 幸福小鸡. After the first time we read the book, he made bread with playdoh and baked them in his toy oven. He is still at it when he plays with playdoh. I personally enjoy seeing the warmth in the family, living and working together, as well as growing up to establish their own businesses/ family.
Thank you Nicole for sharing your review! I especially love how you made the connection of his love for bakeries across different books. Wonderful childhood memories reading books that make him happy! (:
An excellent read!
This is an amazing set of books that come with audio files and are also Luka readable. Fantastic for teaching business concepts to lower primary aged kids. Our 7 year old son loved them so much that he read all 5 books on the evening they arrived!
Teaches business concepts, in an enchanting way for young kids
If your child ever asked you why you work or what you do at work, this book is for you. The story centres around the humble beginnings of a mom-and-pop bakery business, opened by two crows in the Spring Forest. When the bakers give birth to four baby chicks, they care for their babies with lots of love, which comes at cost to their business. Often the bread gets burnt and customers start disappearing.
This set of 5 books follows the progression of the bakery – followed by various other enterprises around the forest – and how the family go about their daily life, through ups and downs. It was such an enchanting story. For a foodie family, these are an especially cute set, as there are lots of opportunities to view different bread, pastry, veggie, fruit and noodle creations.
Excellent books set!
Our 5yo son loves the books in this set!😍 The stories are interesting with perfect number of wordings for young kids to read. The pages have clean white design and the illustrations are super cute. Highly recommended.
Crow Bakery
Good activity-oriented stories.