恐龙系列 Dinosaur Series (Set of 7)
Regular price
Sale price
$25.20 USD
Unit price
per
Sale
Share
Alert: May bring some tears and fill your hearts with lots of love!
This is such a heartwarming bookset! The topic of dinosaurs may draw many boys in, but the messages of love, friendship, and family togetherness are timeless and suitable for everyone.
A great tool to nurture kindness and loyalty in our kids.
Admittedly, the illustration style did not appeal to me at first, but since the boys got excited about it and pestered me to read, we just gave it a try, no harm right? Boy, was I blown away.
Titles included in set
    你看起来好像很好吃
    我是霸王龙
    你真好
    永远永远爱你
    我爱你
    遇到你,真好
    最爱的,是我

Synopsis of 你看起来好像很好吃, sample of other storylines:
One day, a baby Ankylosaurus was born. It was alone and afraid, then started crying. Along came a mighty Tyrannosaurus, saying "嘿嘿嘿嘿,你看起来好像很好吃。", almost wanting to eat it up. To his surprise, the little Ankylosaurus calls him "爸爸!" and said "嗯,你说'你看起来很好吃'。我的名字就叫'很好吃'嘛。", tugging at his heartstrings. Their relationship changed from predator-prey to father-son in an instant. The Tyrannosaurus even got injured while fending off other carnivorous dinosaurs who wanted to eat the little one up. The next morning, the little Ankylosaurus was missing when Tyrannosaurus woke up, and he got so worried for his safety - turns out the little guy went to fetch some red fruit from the mountains for Papa to eat. There came one day, when it seems the Tyrannosaurus found the Ankylosaurus herd. Papa had to say goodbye to the little one, so it could return to its real family.
Recommended for Ages: 3-12
Pages: 280
Format: Softcover
Language: Simplified Chinese
Author/Illustrator: 宫西达也
Translated from: Japanese
Translated by: 杨文
Additional resources upon purchase: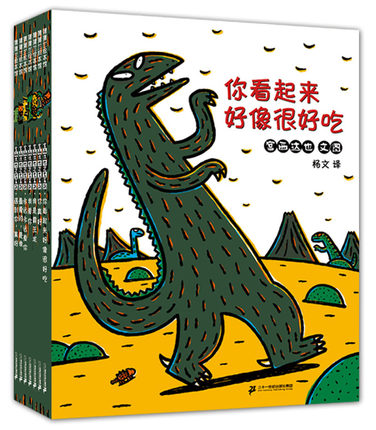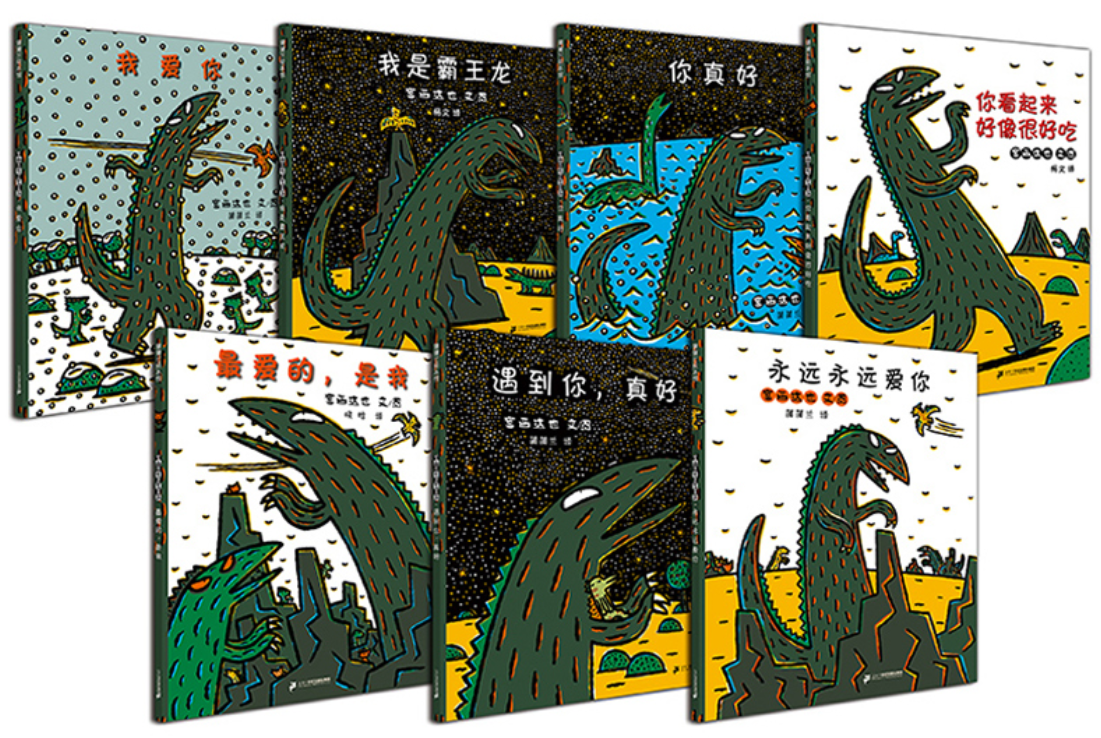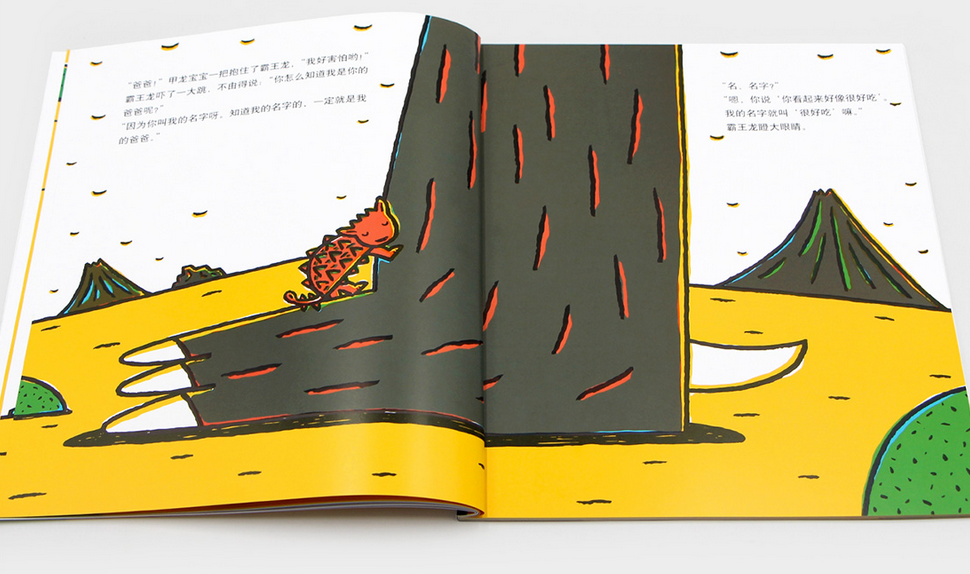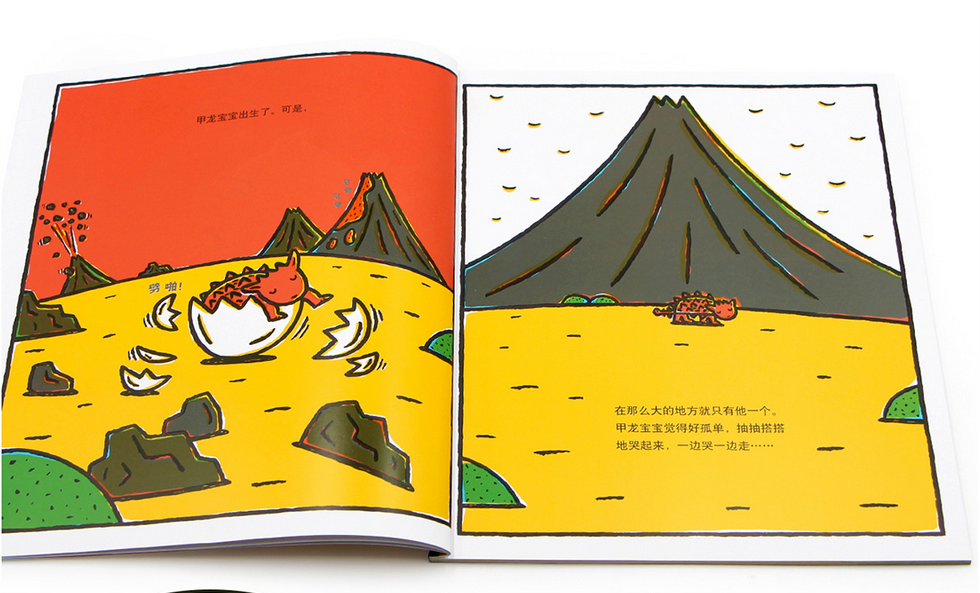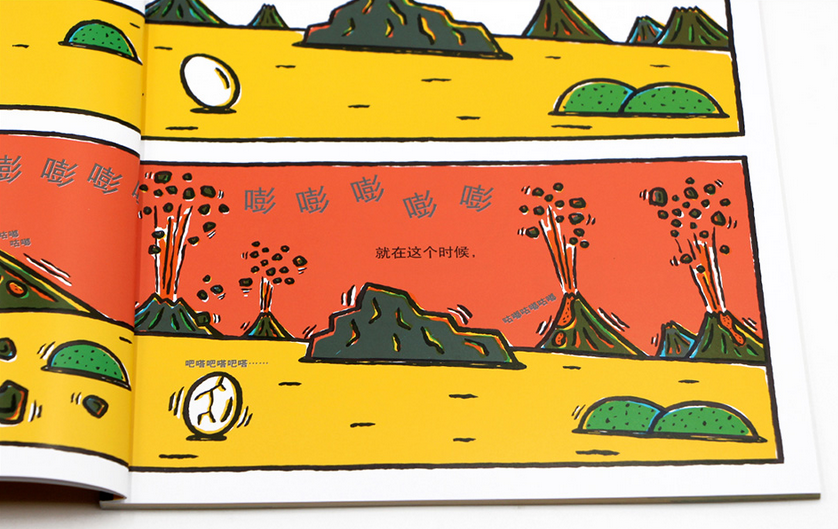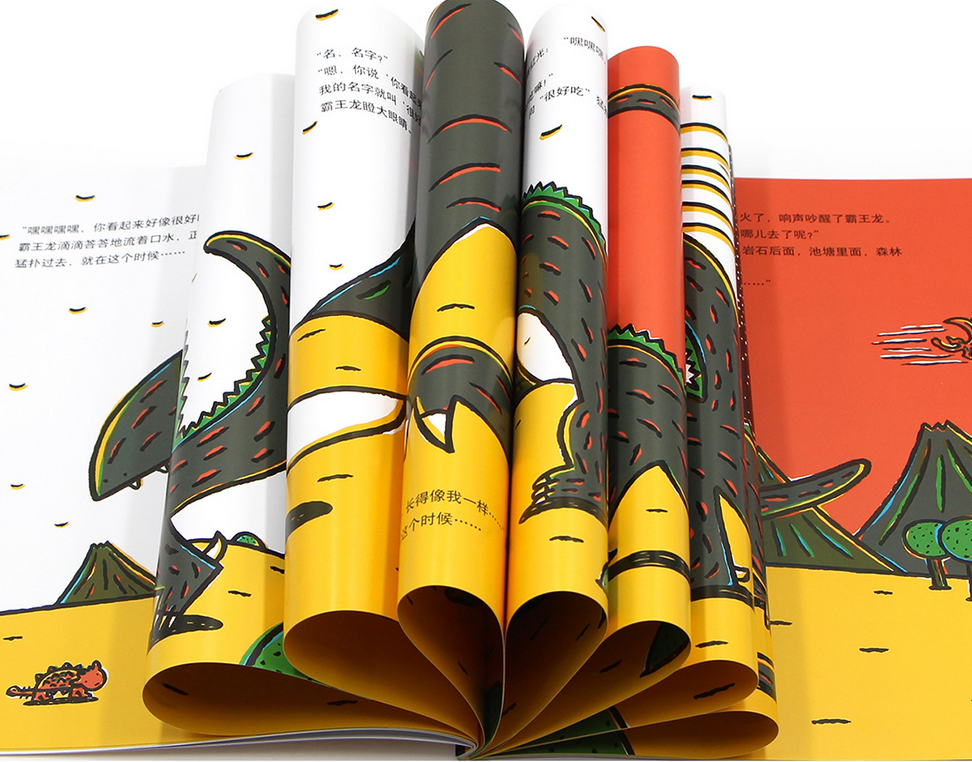 Heartwarming
The themes are more or less the same through the series which makes it easy for young readers to grasp, but don't be fooled by the illustration's flat & bold style. Plot lines can leave you teary-eyed!
好有爱的绘本
画风上恐龙坏坏的,有点丑,有些凶,但宫西达也把他们写的好有爱。
Fantastic books
My 5year old dino-lover son simply adores and loves this wonderful collection! While originally I was not too keen with the illustrations, my son found them very cool and interesting..Haha..He was even chuckling along at the cute illustrations. The contents are great too! We highly recommend these dino books, both for the illustrations and storyline.
For all the dino lovers
My kids love dinosaurs. Both the boy and the girls. And i always look for books that will interest them alot to get them learning. So of course, this set of books is a hit in our home. Love the heartwarming stories which talks about love in a family.
恐龙系列
The stories are very touching! Many moral values to be learnt from the stories. My 4 year old likes it and wants me to read to him over and over again. The graphics are great too.