动物村 Animal Village - 加油熊医生 Go, Dr Bear, Go!
Regular price
Sale price
$9.84 USD
Unit price
per
Sale
Share
A really funny story of a doctor's day. Interactive flaps make this irresistible to toddlers and preschoolers! Awesome book giving plenty of fodder for play pretend.
Great tool for talking about getting sick, needing to wash hands and going to the doctor's.
Our family spent many evenings re-enacting scenes in this book, in the first week after we got the book, the boys requested to have this read more than 20 times! As we obliged their interest, they started picking phrases from within, and naturally included the new vocabulary in their daily conversations. This is a testament to how carefully picked books that interest kids can help form positive associations with Mandarin and help them learn!
Dr Bear and Nurse Racoon starts his day in the Bear Clinic at 9am. Along comes various patients in need of help! Little Rabbit has a sore throat, Little Pig comes with a tummyache, Little Monkey comes for a flu jab. The funniest part of the whole story is when Little Hippo has something up his nose. I won't spoil it for you! Dr Bear treats his patients and Nurse Racoon reminds them all to wash their hands.
Recommended for Ages: 1-6
Pages: 44
Format: Hardcover with flip-out pages
Language: Simplified Chinese
Additional resource upon purchase: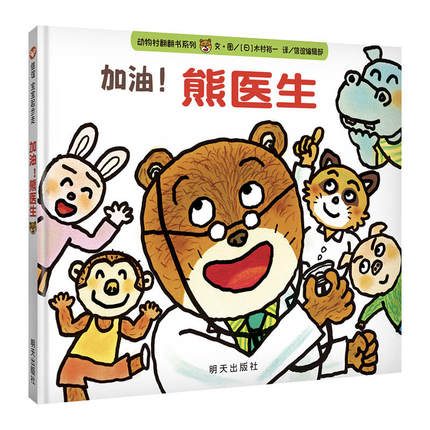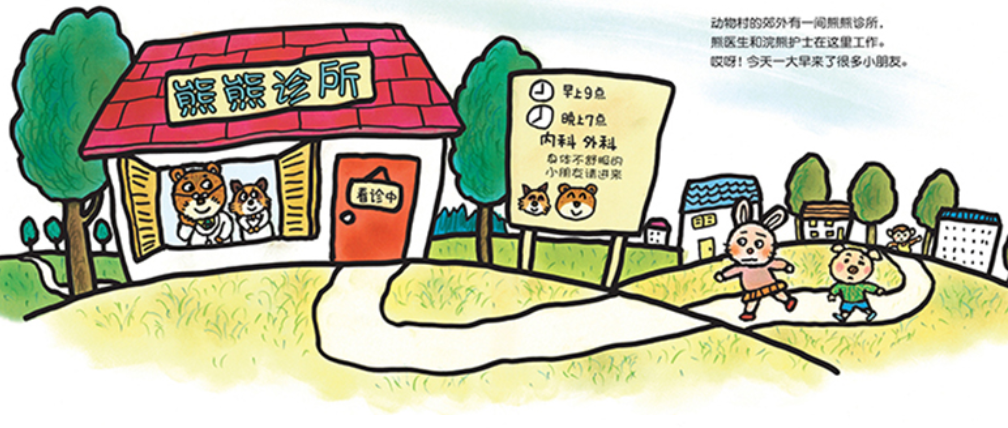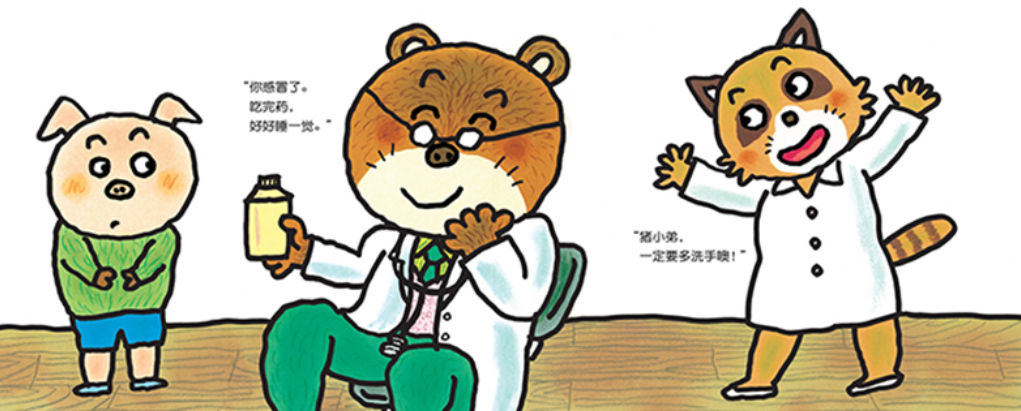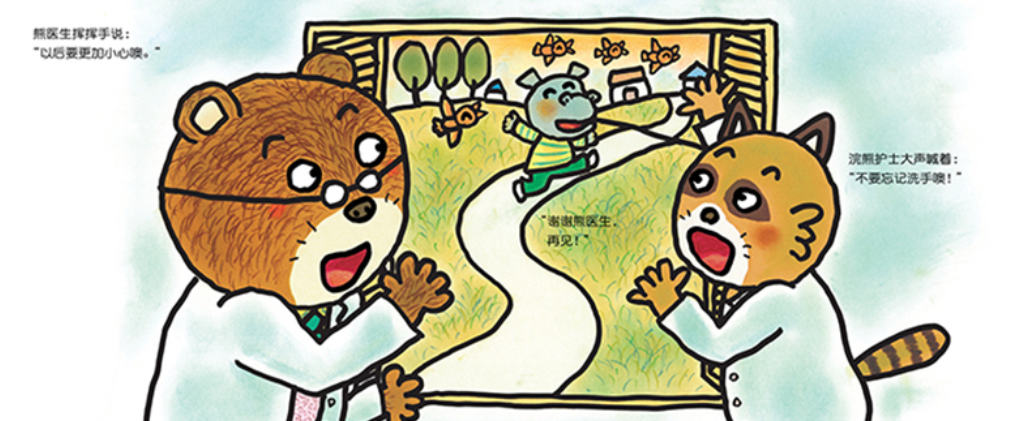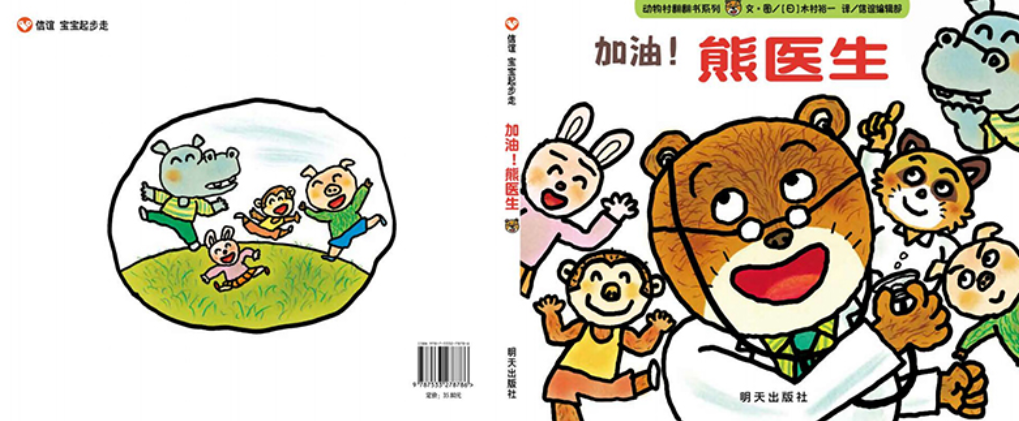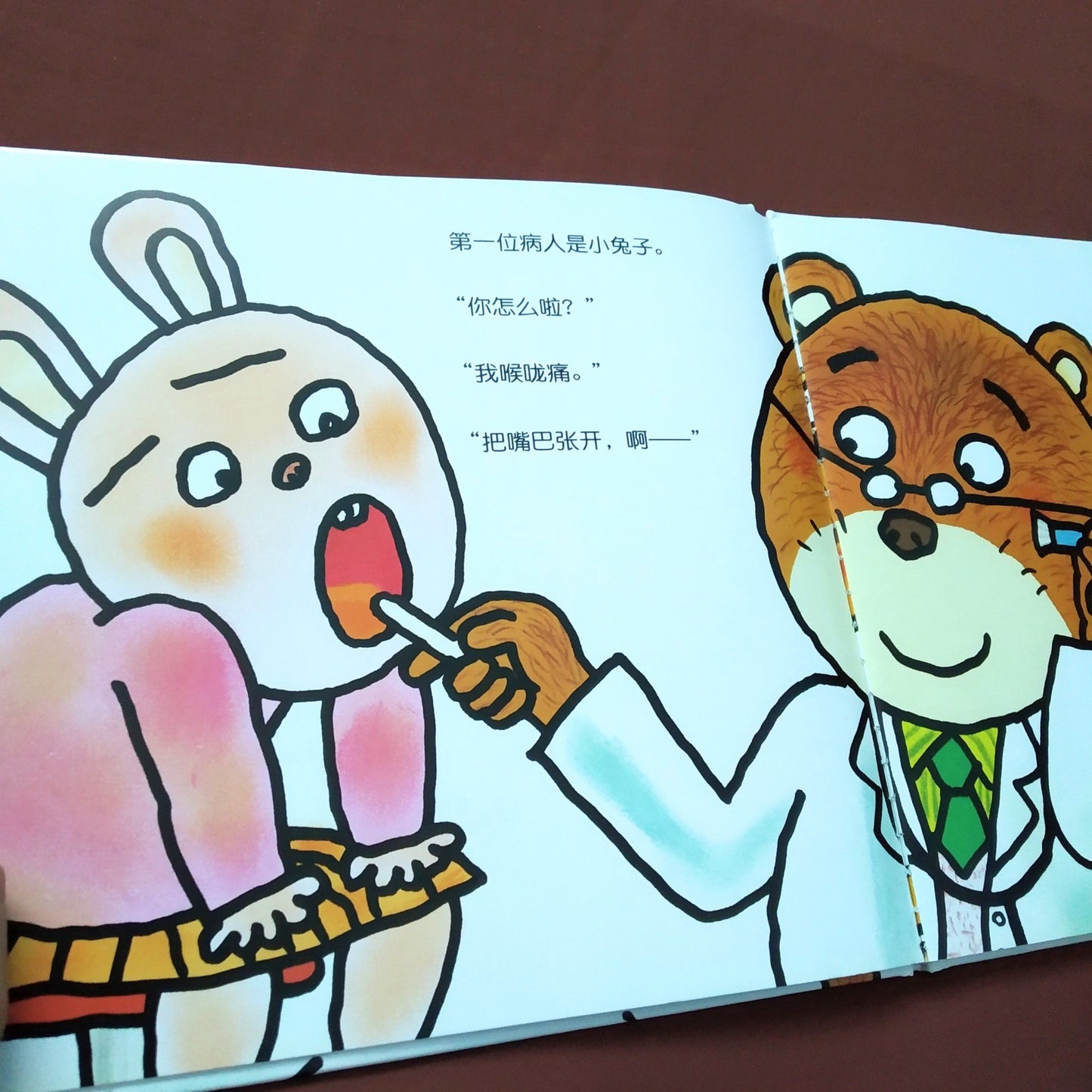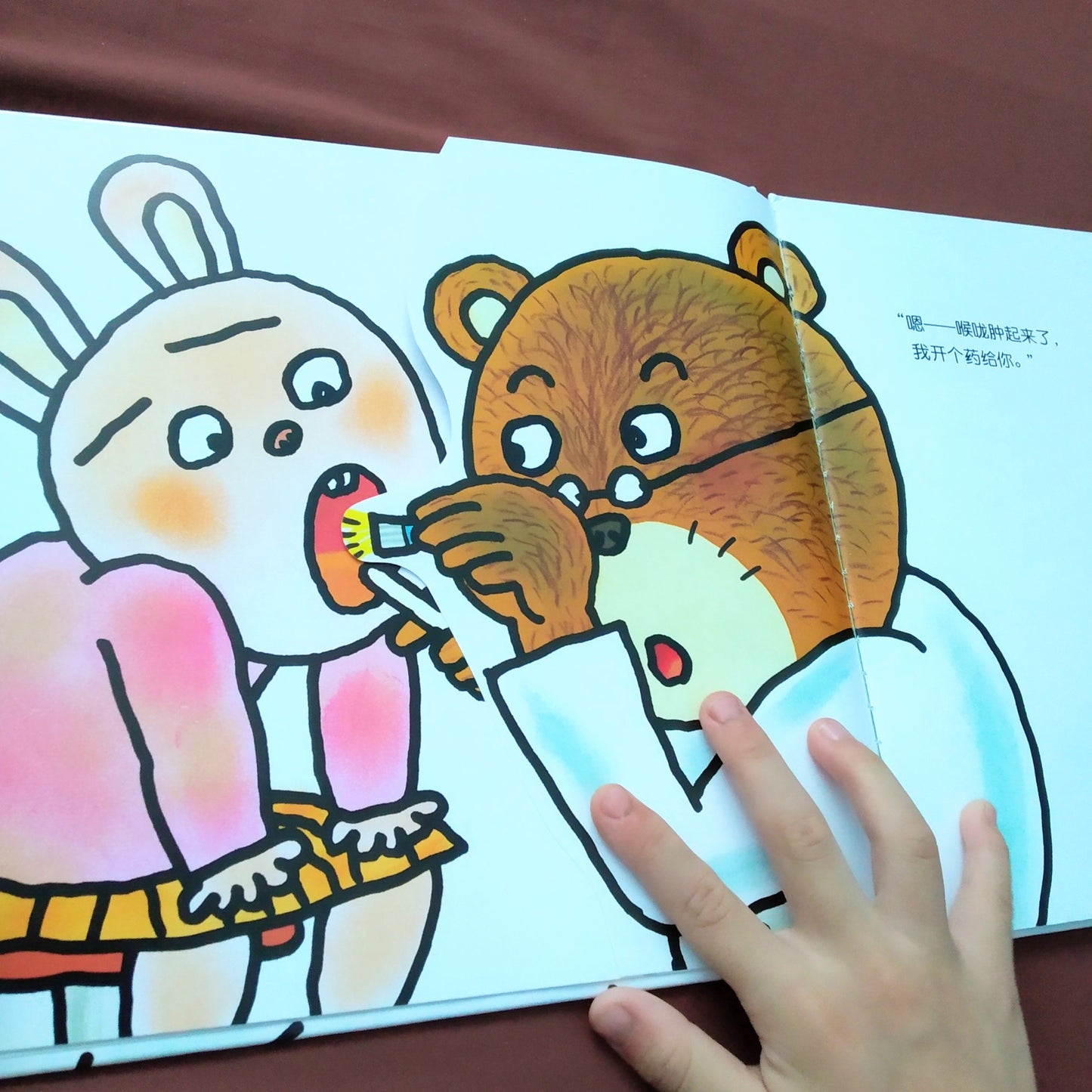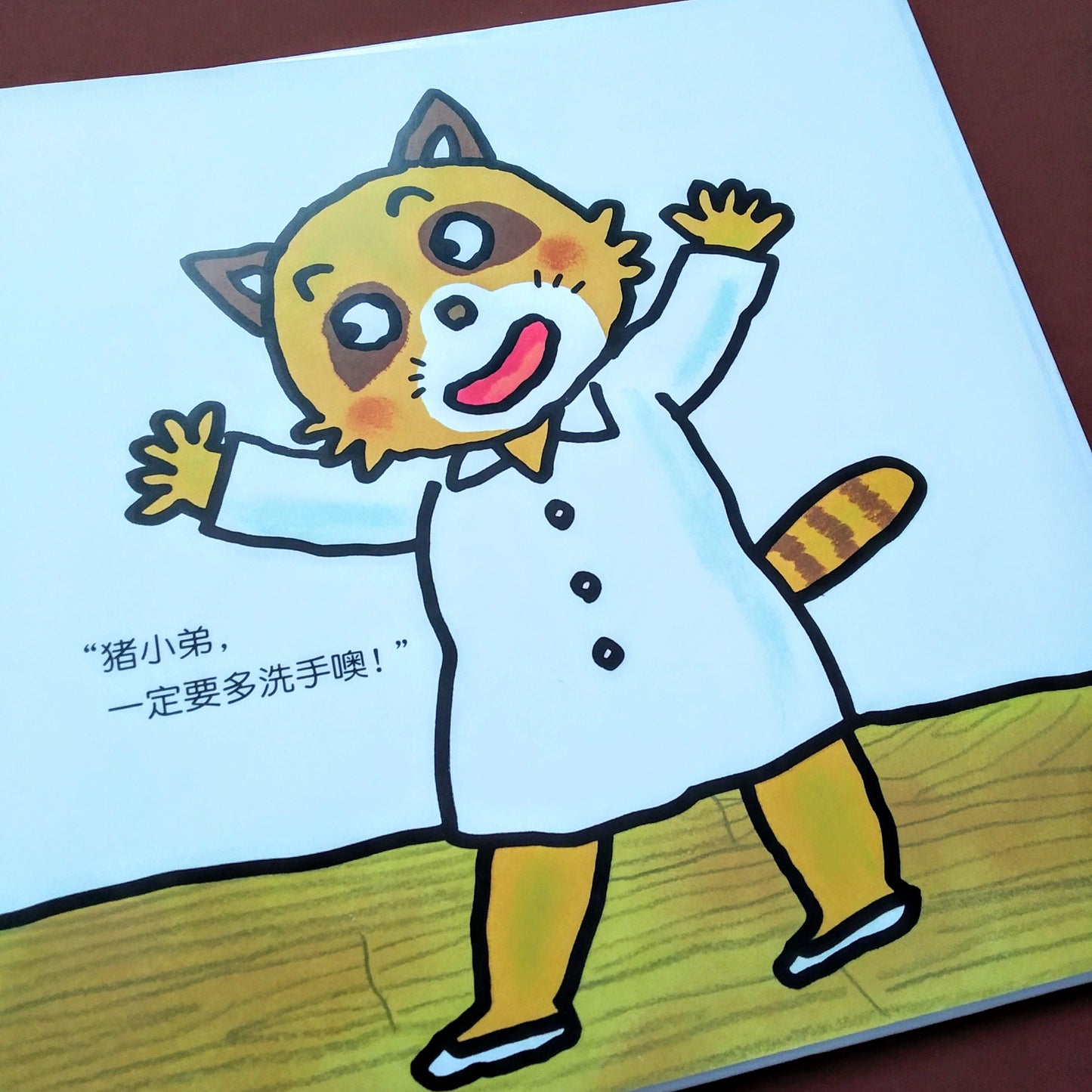 Great series
My 3yo son read this book in kindergarten and loved the book so much that we decided to get the whole series. It is easy to read and enjoyable, and the illustrations are lovely. This book can be read again and again!
Interactive and fun story
My kid loves the book. As she is always very anxious whenever she has to see a doc, I feel that this book helps alleviate the fear by making the situations light hearted. Glad I bought this book. Illustrations are very cute and colourful.
Hilarious book!
I got this after my son loved the 山羊蛋糕店book. My 3 year old found the story so funny, we got the same book for my friend and her kids laugh everytime they read it. Great buy!
Great for role play and enactment
My child enjoys pretending to be the patients in the book, opening the mouth and saying 'AAAAHHH' to show me her tonsils, lifting up her shirt to let doctor check why she has a tummyache as well as pretending to sneeze and saying 'ACHOOOO!'. This is a story that a child can easily sit through.
It's a simple yet interactive book to teach kids about a visit to the doctors
I got this book as my young one seems to have a crydown every time we need to visit the doctors. The book has interactive tabs and cute little stories of kids visiting the doctors for various ailments. Hopefully, this can help teach my little one that the doctor is out to help and to make visiting doctors a better experience.