深见春夫桥梁书 Haruo Fukami Bridging Books (Set of 3)
Regular price
Sale price
$23.56 USD
Unit price
per
Sale
Share
These stories with hanyu pinyin are so interesting to read
and perfect for lower primary school students!
Follow 嘭嘭嘭三人组, a trio of witty and funny characters
as they go on various adventures.

The author Haruo Fukami is known for whimsical and amazingly imaginative plots,
and he doesn't disappoint in this set of bridge books,
filling our afternoons with lots of  adventures that are out of this world.
In each story, there are crazy happenings,
sticky situations to get out of,
and riddles to solve.
Out of the 3 main characters, my kids and I are adore 甜甜圈甜大哥,
a doughnut who is really sporty and can go very fast... by rolling around!
大福饼福小妹 is really witty and
often comes up with wonderful ideas to get them out of trouble.
烤红薯薯二哥 is really strong and
often saves the day with his strength!
There are themes of optimism, unity and adventure in these books,
really fun and enjoyable for early readers!
I really appreciate that the books lie flat and
there's hanyu pinyin for optimal ease of reading.
It's so important to put the fun and joy back into reading
to motivate little ones and this is perfect.
My Primary 1 child has decided to bring these books to school for silent reading!
I must admit I enjoyed reading these wacky stories too.
Come and let your child rediscover the joy of reading here!
Titles in the series:
《猫头鹰城堡》Owl Castle

In this adventure to Owl Castle, a long-necked monster flew over and kept licking them. Witty 福小妹 used chilli powder to chase her away (one of my kids' favourite scenes). They then came to an empty room, only to find a sticky liquid slowing seeping from the walls of the room. Oh my! It's the owl castle's stomach, they'll melt away if they don't escape in time. Will they be eaten up?

嘭嘭嘭三人组去猫头鹰城堡冒险。刚进去,一个长脖子妖怪飞过来,不停地舔他们,聪明的福小妹用辣椒粉辣走了她。他们随后来到一个空荡荡的房间,却发现房间的墙上正慢慢地渗出黏糊糊的液体。天哪!这是猫头鹰城堡的胃,不出去的话他们会被溶化掉。猫头鹰城堡是要吃了他们吗? 


《解救肚脐公主》Save Princess Belly Button

Oh no! The Toad Monster has kidnapped Princess Belly Button. The trio works together to capture Toad Monster in their trap!

肚脐公主被蛤蟆怪劫走,正义的嘭嘭嘭三人组要去解救她。蛤蟆怪有大象那么大,还会用咒语变魔法。薯二哥想方设法救出肚脐公主,甜大哥圈着肚脐公主滚得飞快,蛤蟆怪追上来,掉进了福小妹布下的陷阱……


《企鹅巴士游大海》Penguin Bus Travels the Seas

A conch-shaped building mysteriously appears in an open space, and wow! When the trio enters the building and presses a seashell-shaped lift button, they get transported under the sea. As they drive the penguin bus, they get trapped by an octopus, get sucked in by 

空地上突然冒出一座海螺形状的大楼,嘭嘭嘭三人组好奇地走进去,没想到里边是一片汪洋大海。他们开着企鹅巴士旅行,被章鱼缠住,还被海胆寿司吸了进去。最后,他们居然和海怪宝宝一起畅游海中的森林……


Recommended for Ages: 5-9
Pages: 228
Format: Softcover
Language: Simplified Chinese with Hanyu Pinyin
Author: 深见春夫桥梁书 Haruo Fukami
Translated from: Japanese
Translated by: 田秀娟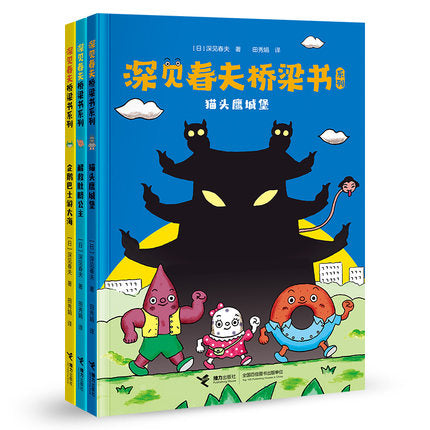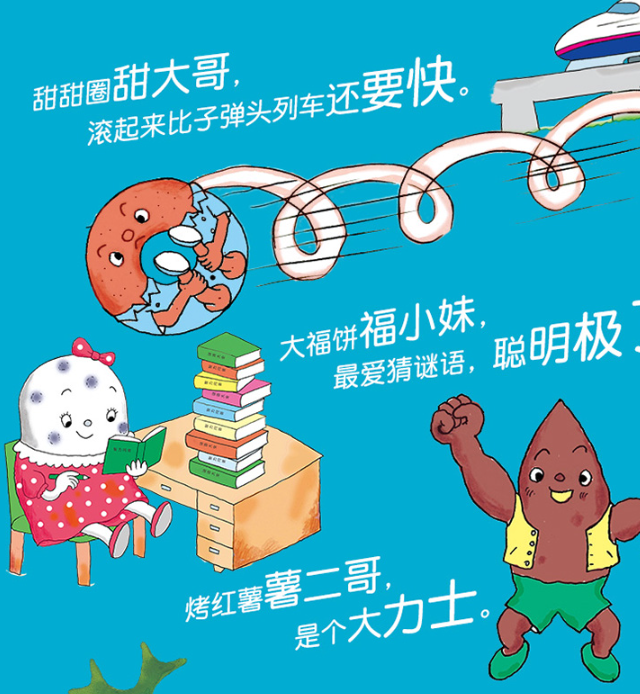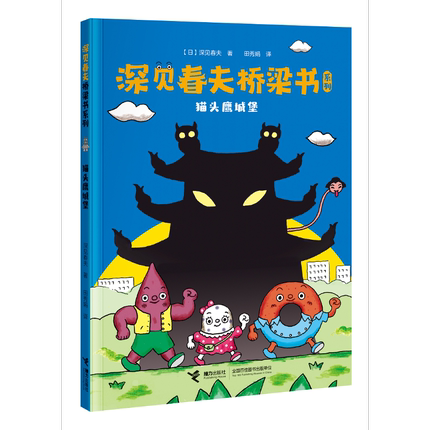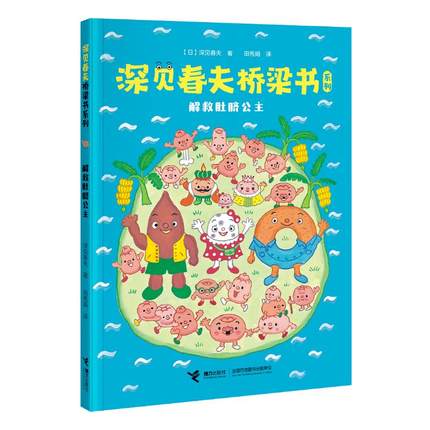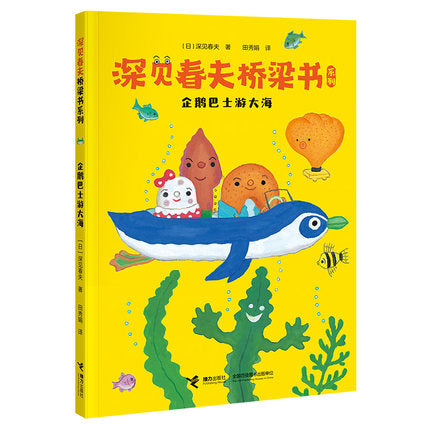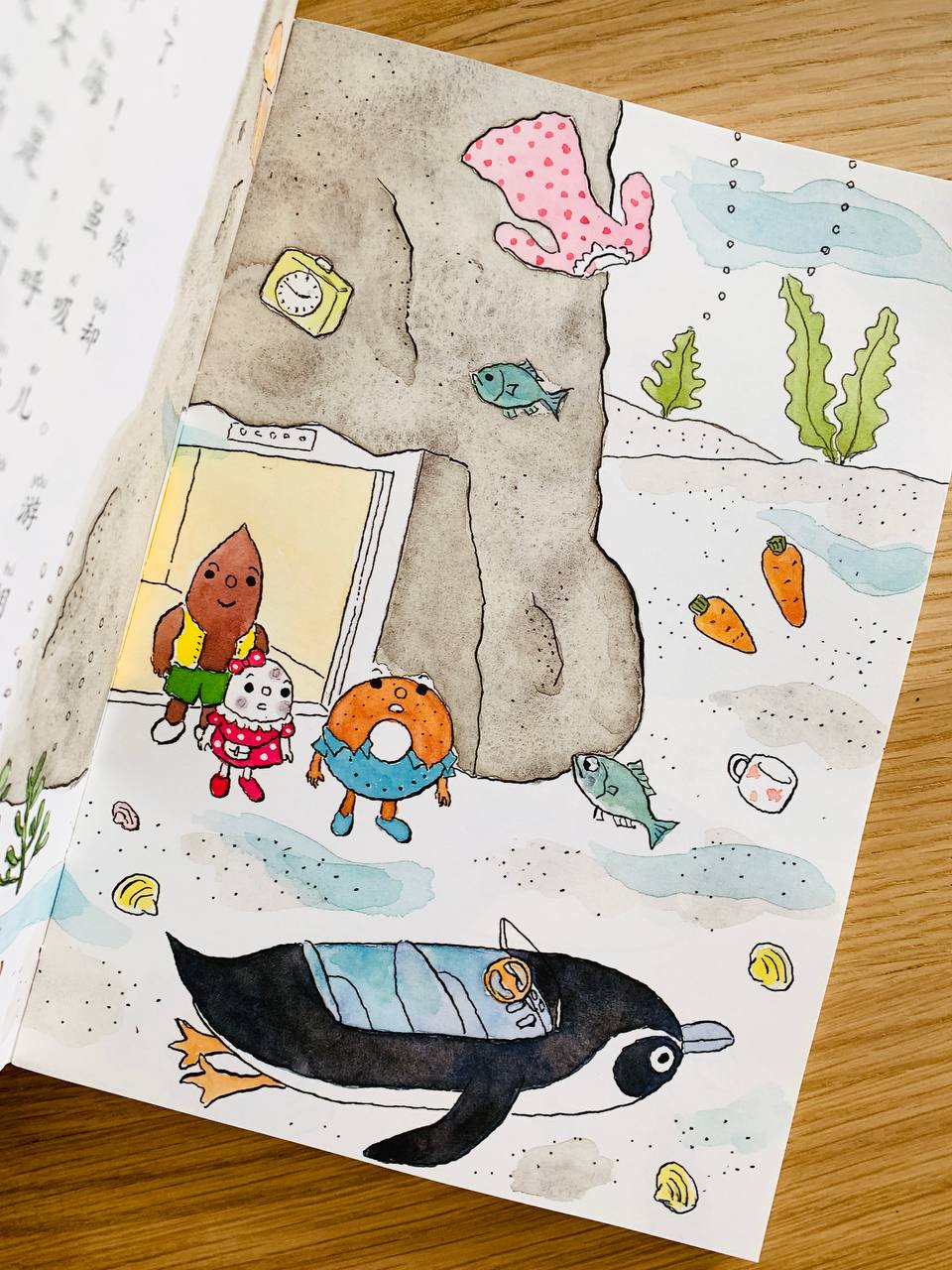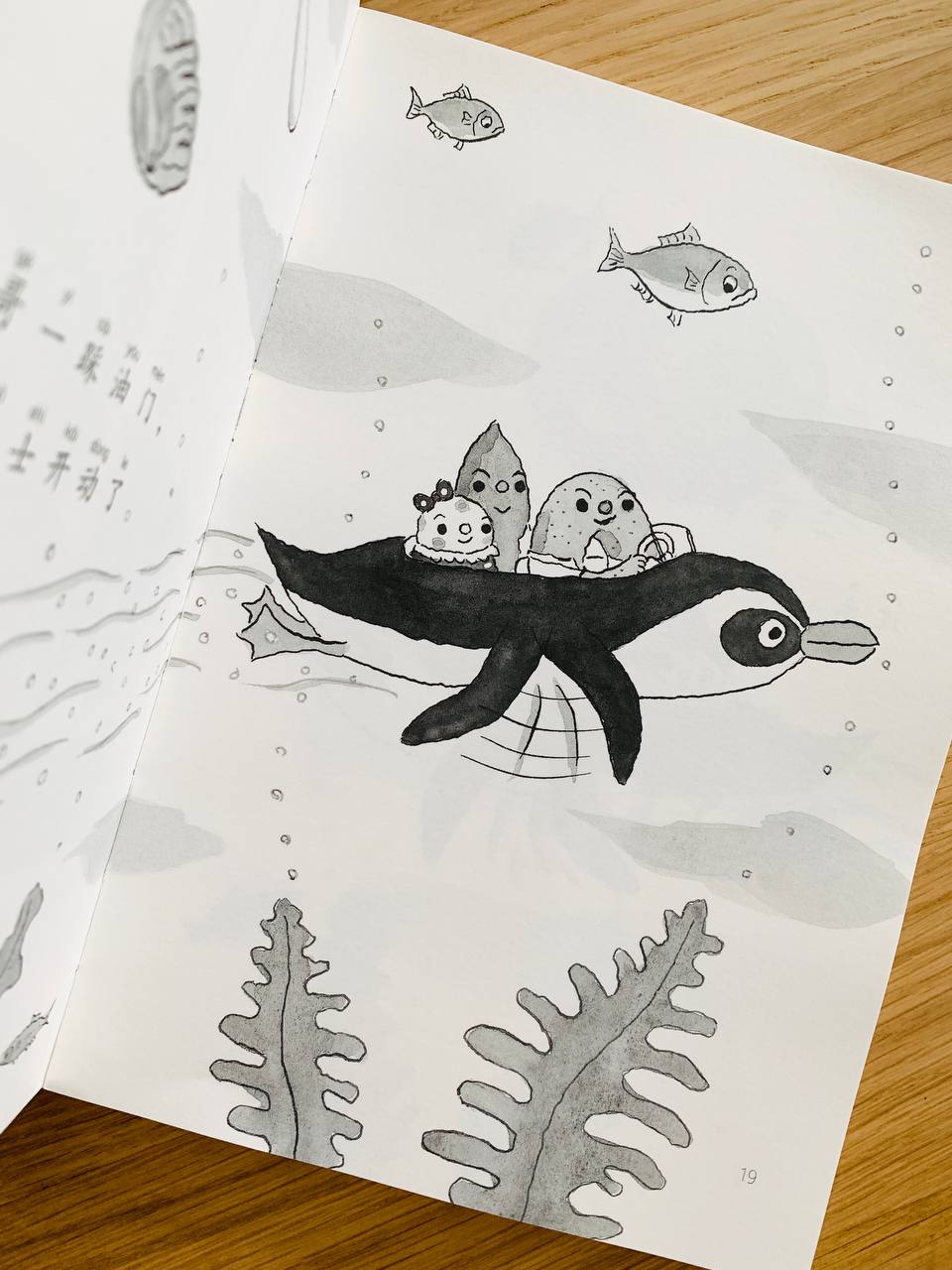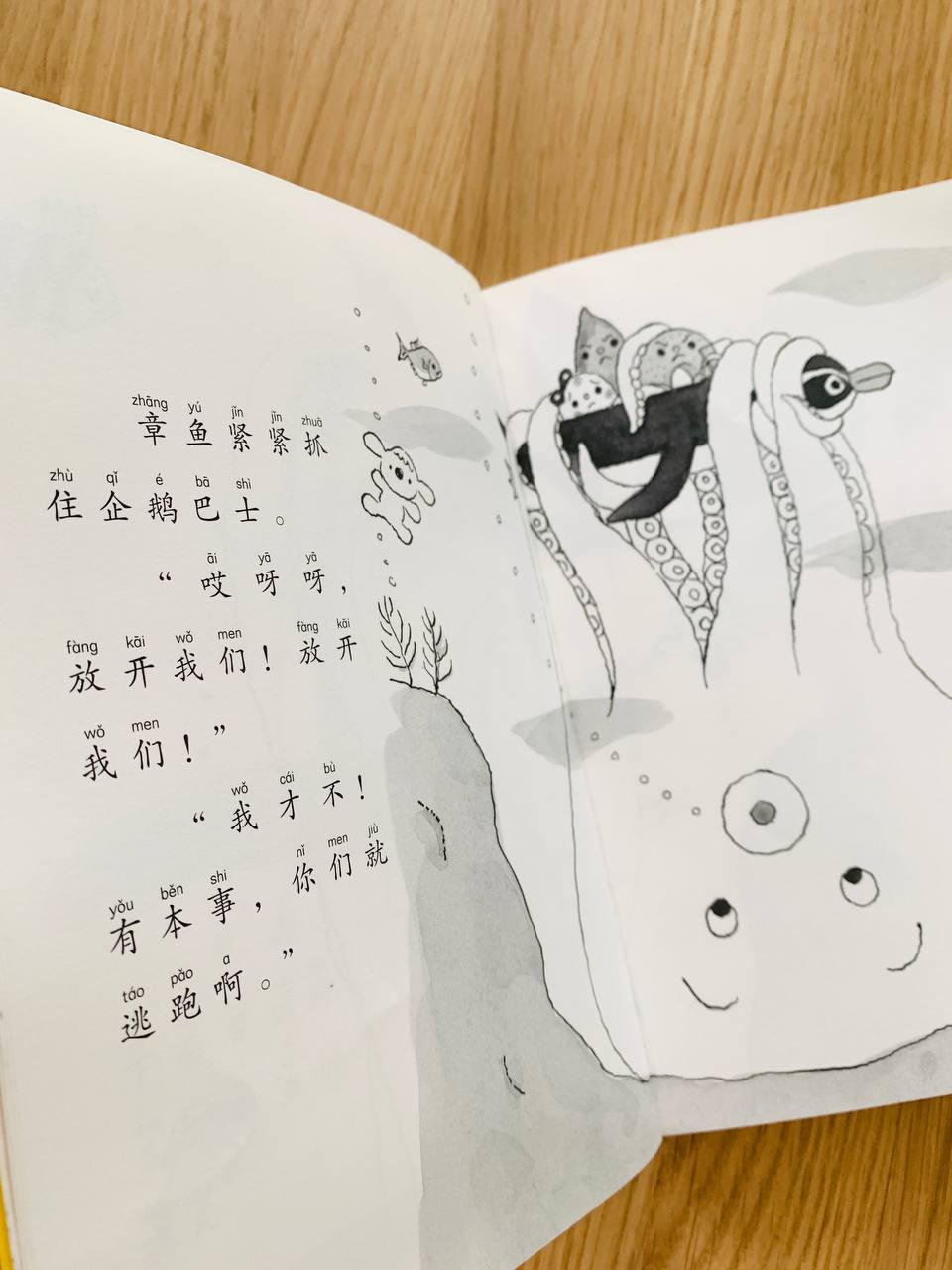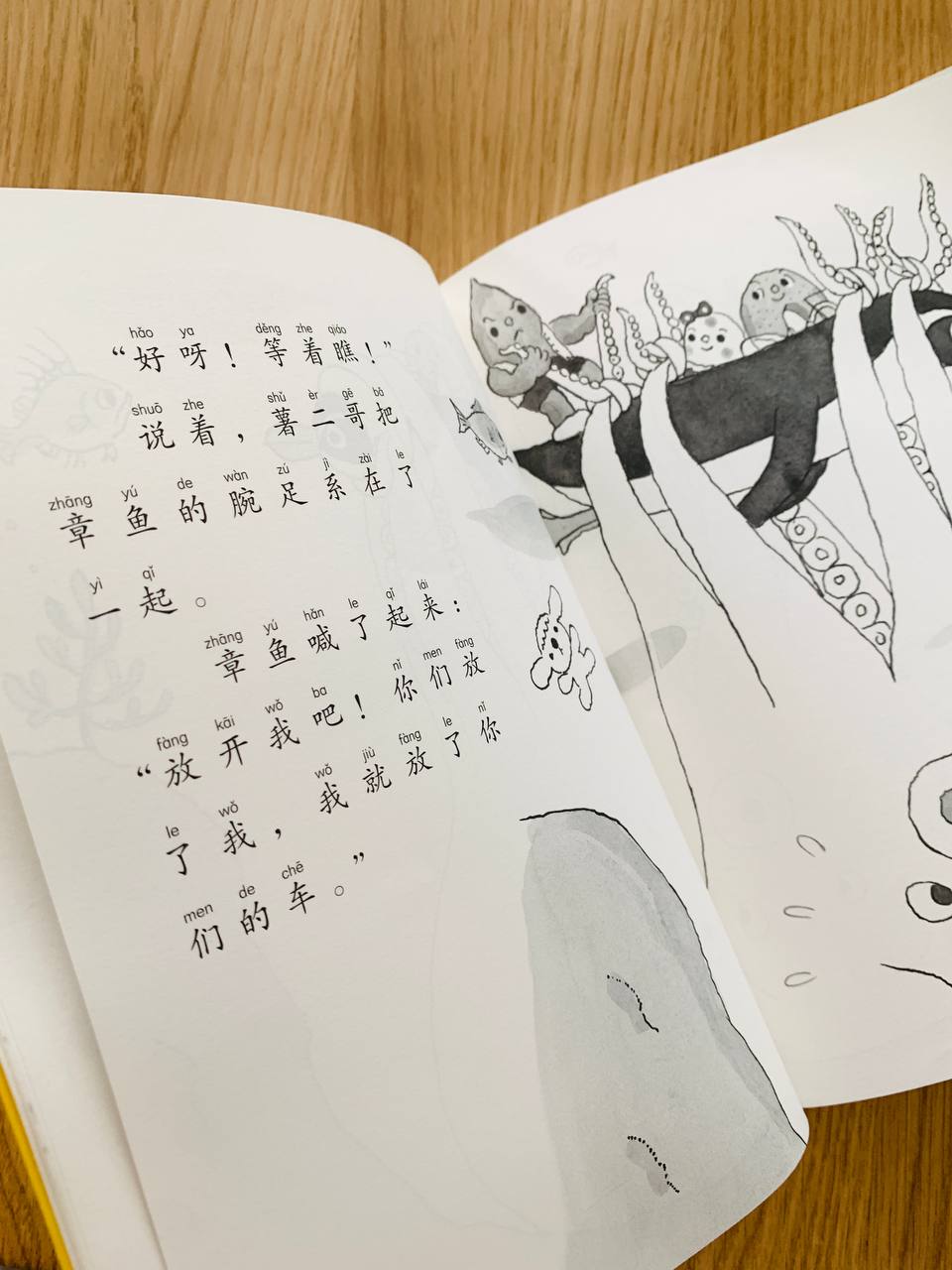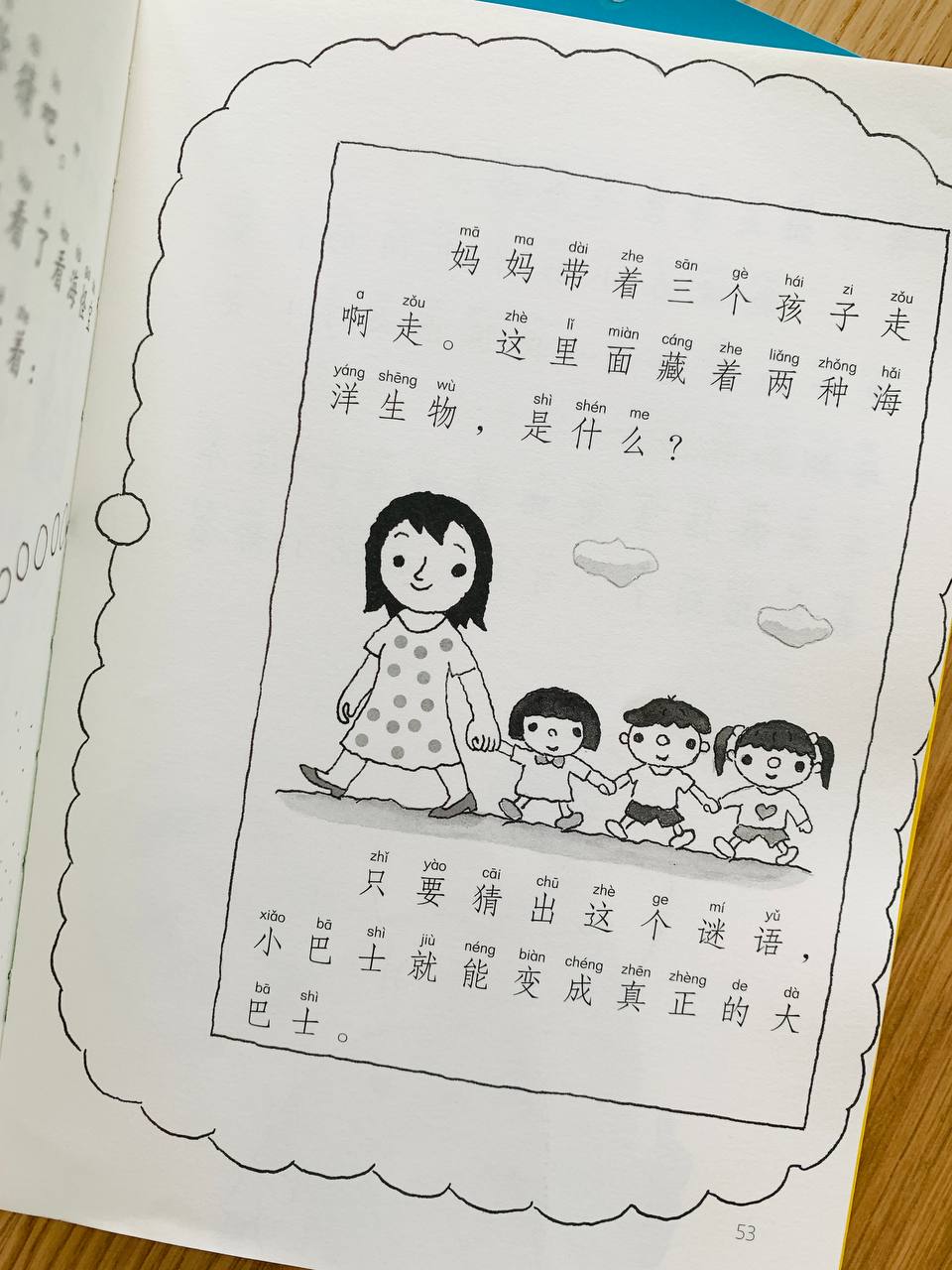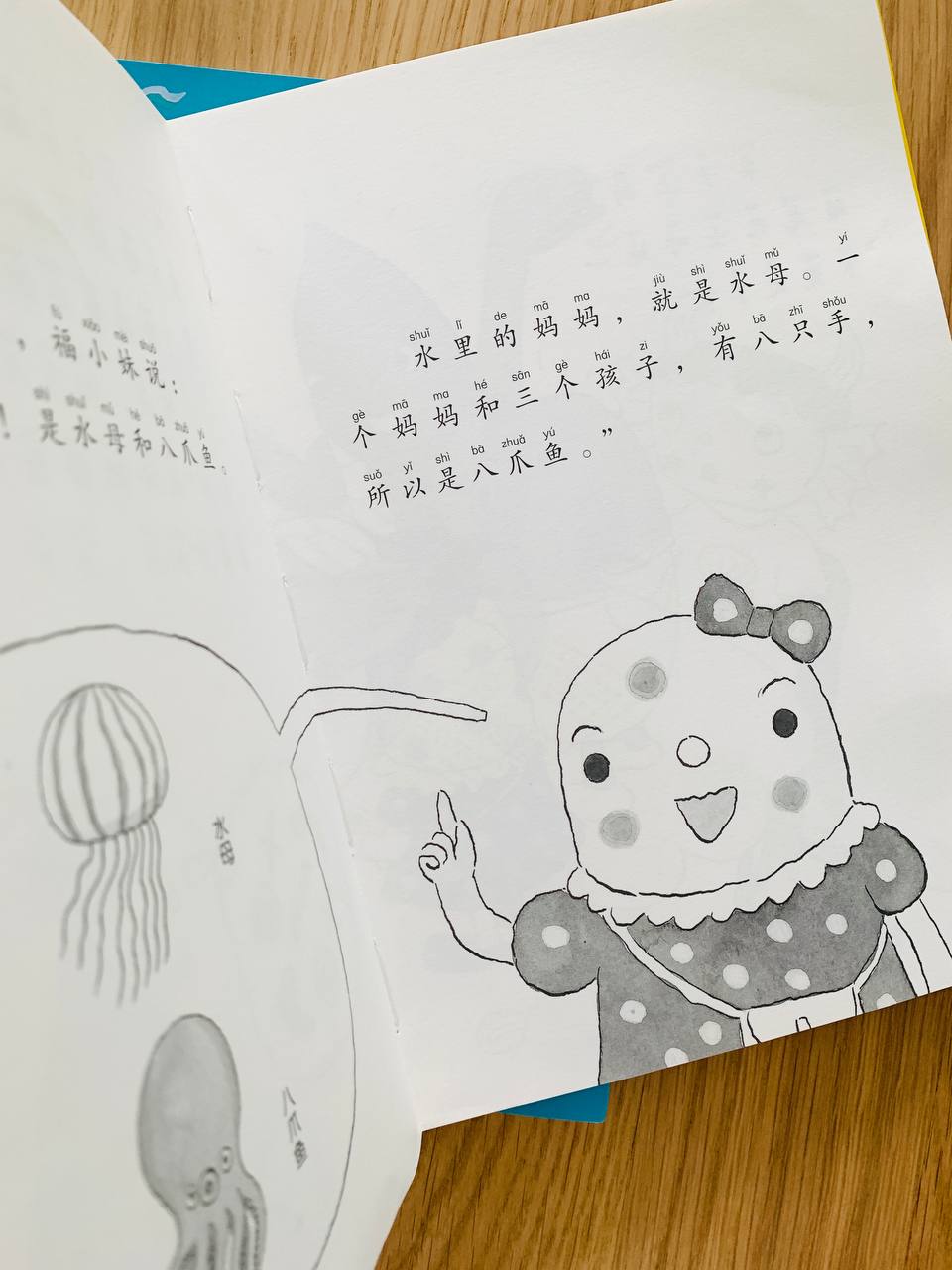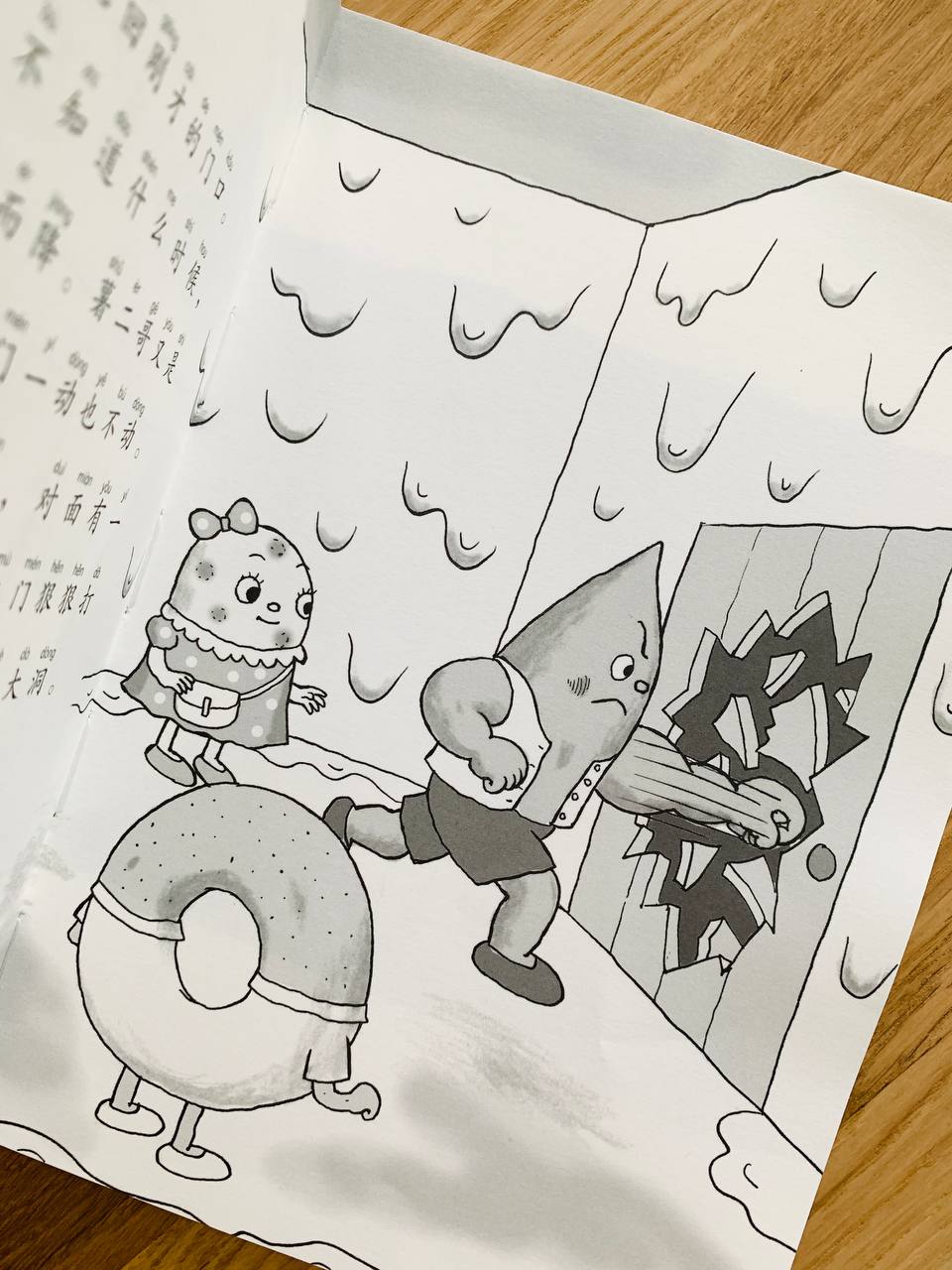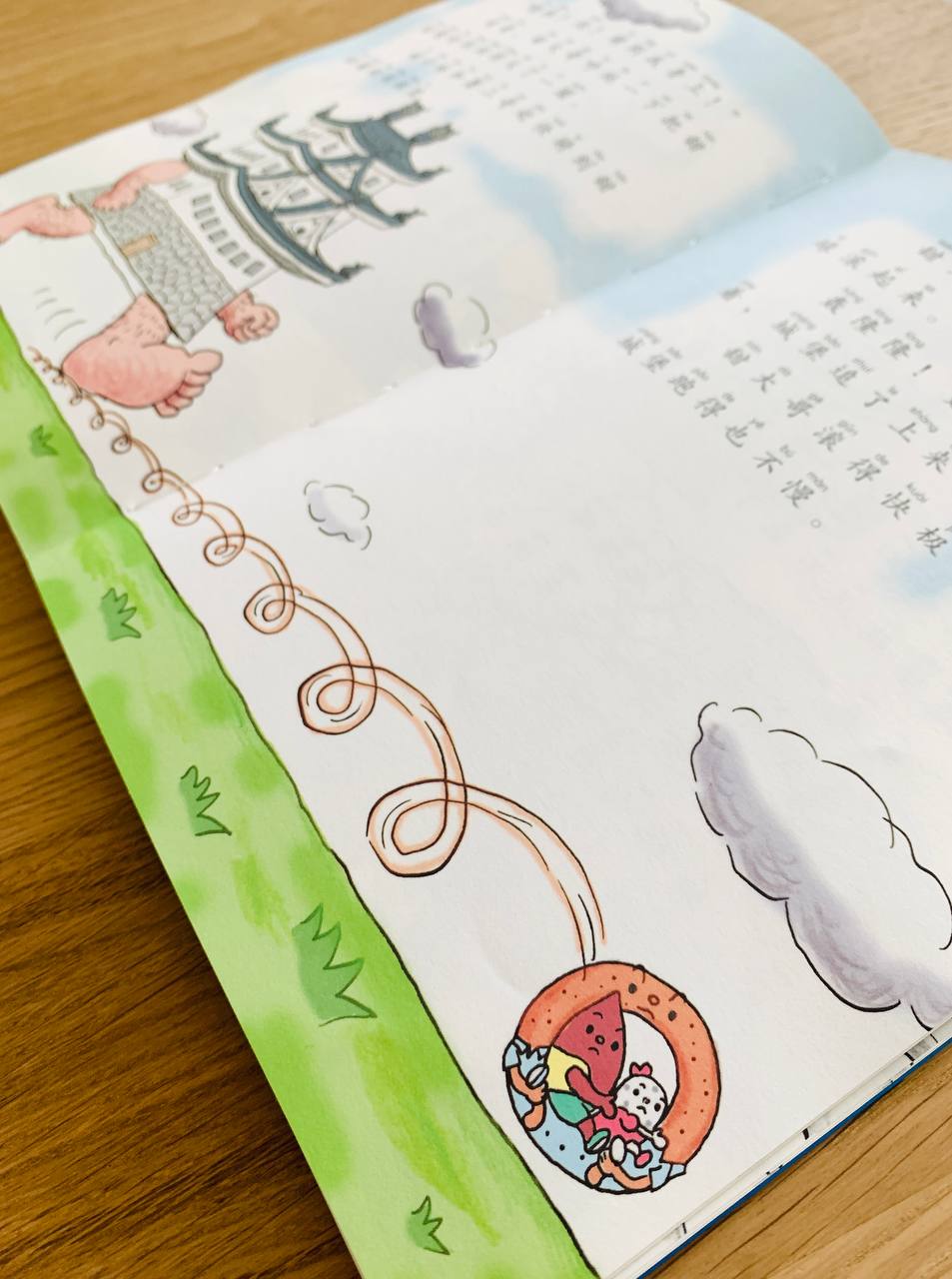 Love it!
My kids enjoyed this series of book and I managed to read the whole book in a sitting to my girls. Love that it has han yu pin yin so my p1 child can bring it to school for self reading. The stories are funny too!