你把水桶加满了吗?Have You Filled A Bucket Today?
Regular price
Sale price
$9.84 USD
Unit price
per
Sale
Share
"在世界各地,每一天,每个人,
都随身带着一个隐形的水桶... ...
当水桶满满的,你感到幸福和快乐。
当水桶空空的,你感到孤独和难过。"
While using a simple metaphor of a bucket and a dipper, author Carol McCloud illustrates that when we choose to be kind, we not only fill the buckets of those around us, but also fill our own bucket! Conversely, when we choose to say or do mean things, we are dipping into buckets. All day long, we are either filling up or dipping into each other's buckets by what we say and what we do. 
When you're a bucket filler, you make the world a better place to be! 
This picture book is perfect for children, parents, grandparents,  teachers and people that want to teach empathy, nurture kindness and create a positive environment in their home, classroom, workplace and community.
Recommended for Ages: 4-12
Pages: 30
Format: Hardcover
Language: Simplified Chinese
Author: 卡萝尔·麦克劳德 Carol McCloud
Illustrator: 大卫·梅辛 David Messing
Translated from: English
Translated by: 张宏武
Additional resources upon purchase:
🔊 Audio narration 

💡Extension activity ideas

🗣️ Conversation starters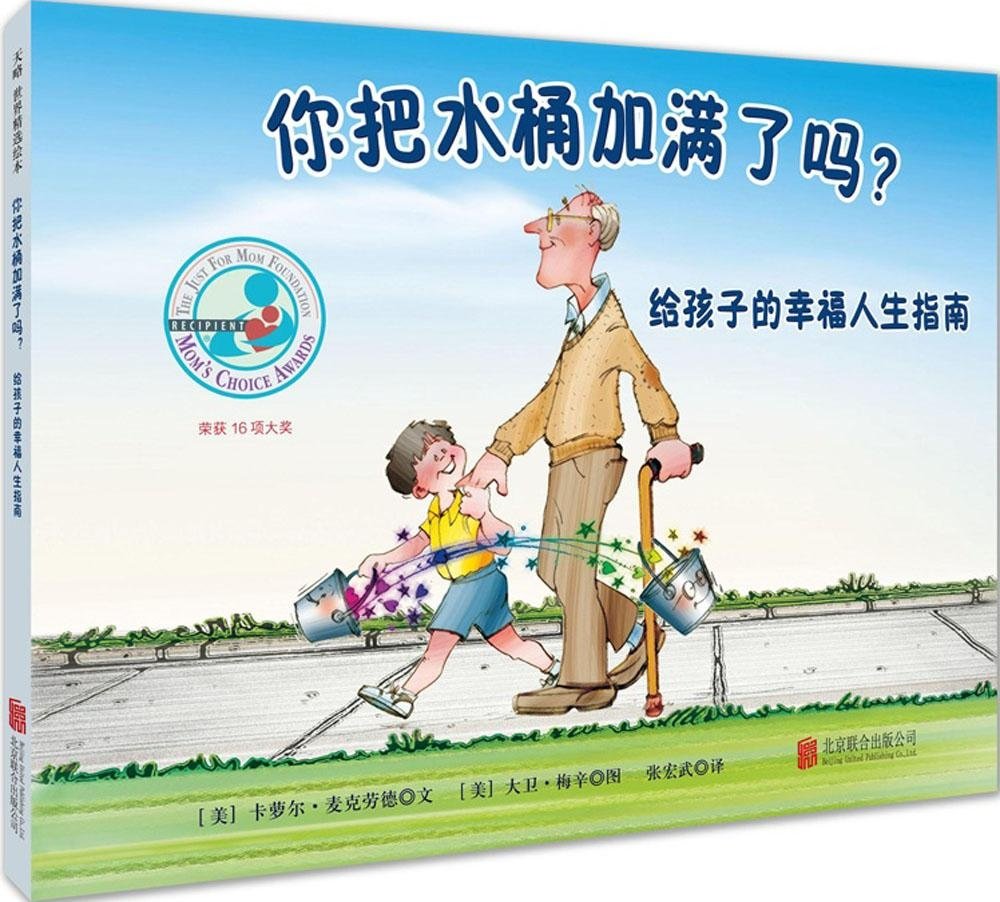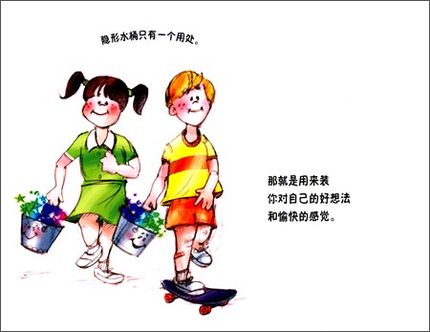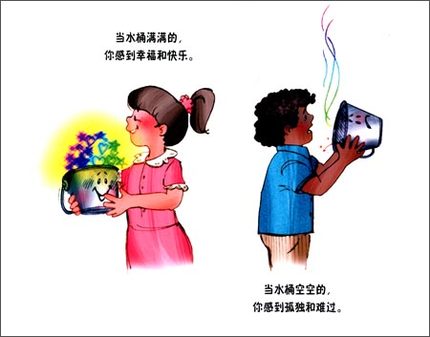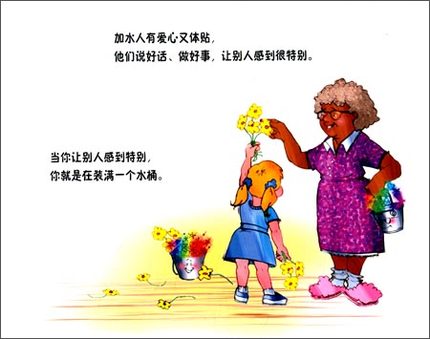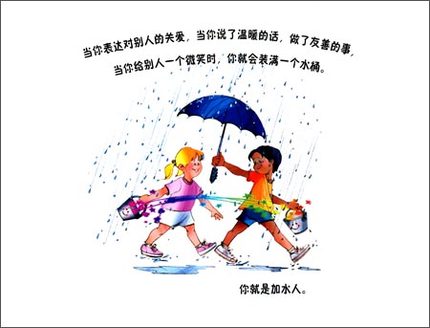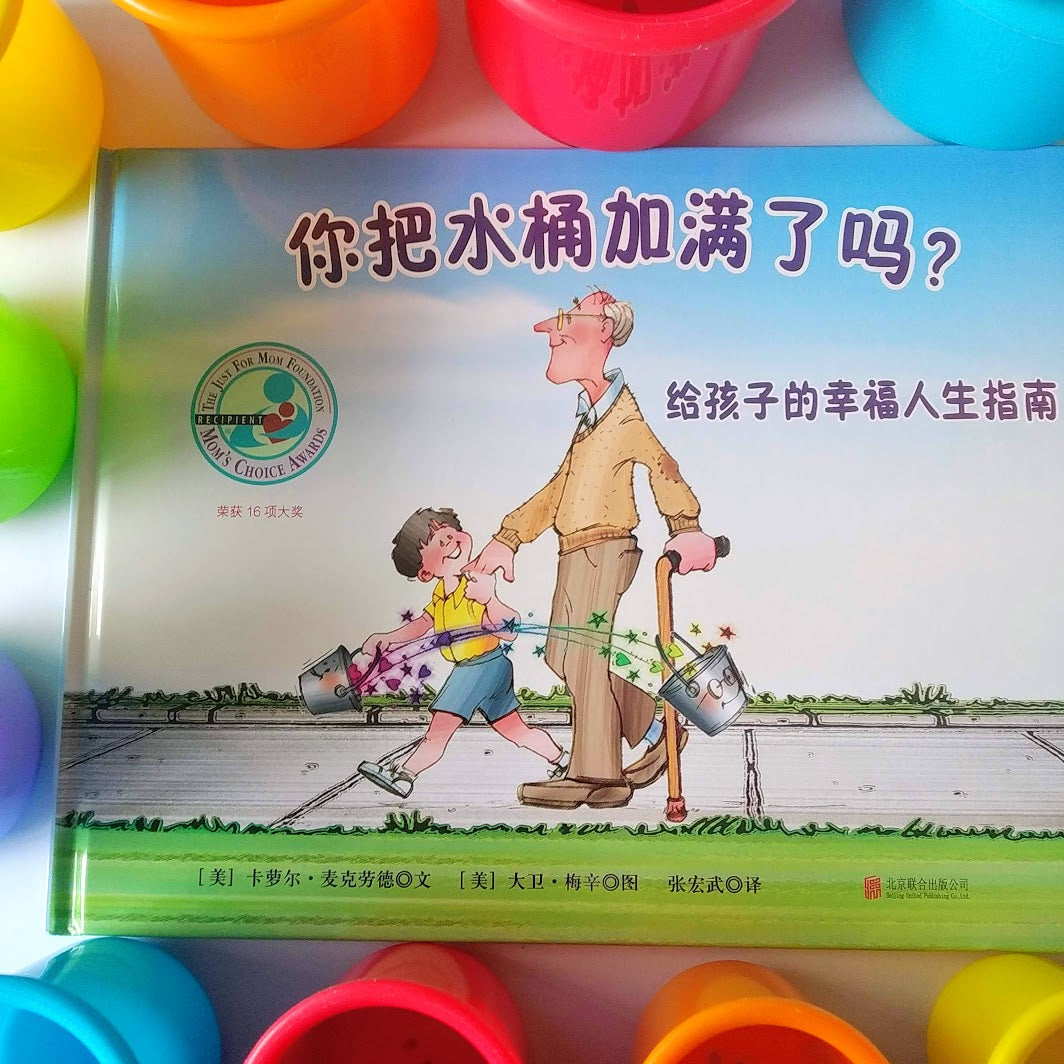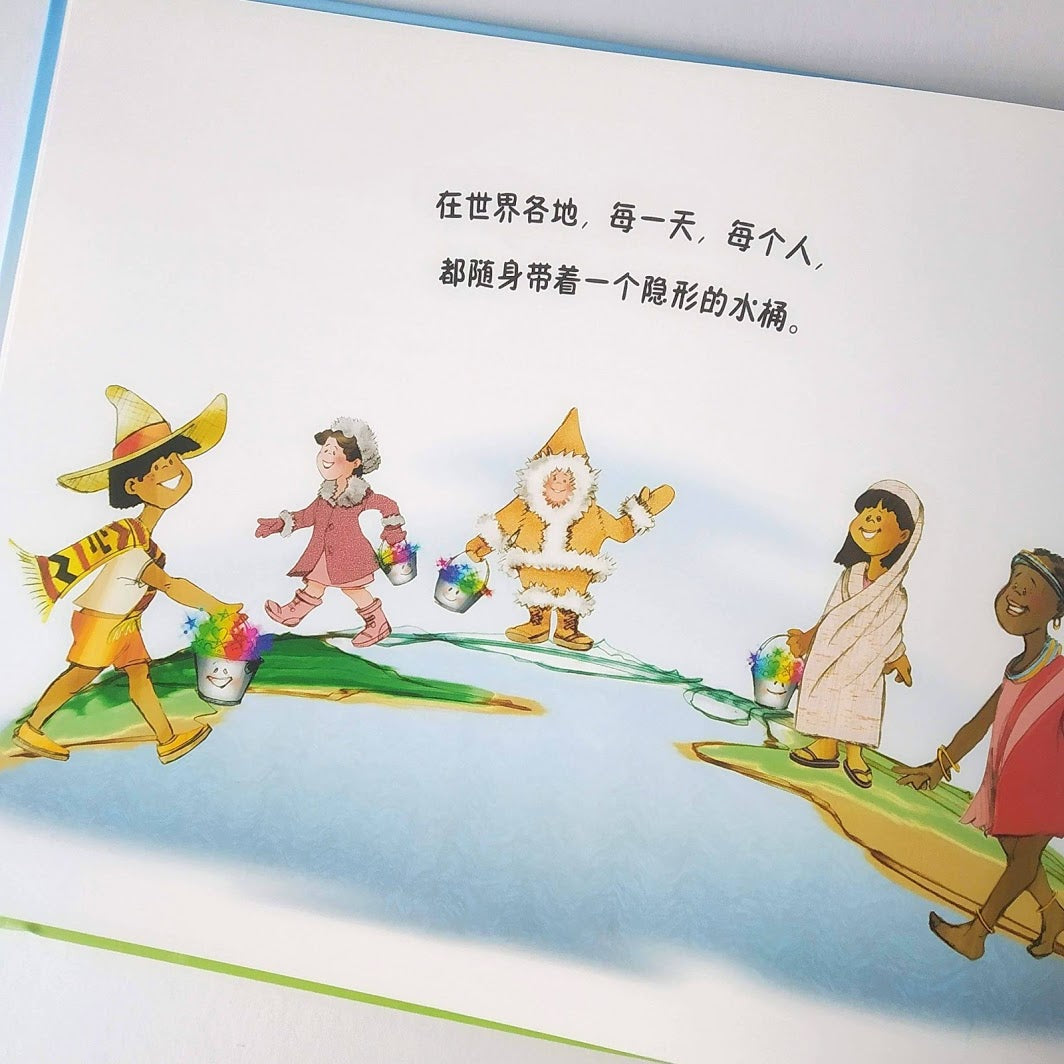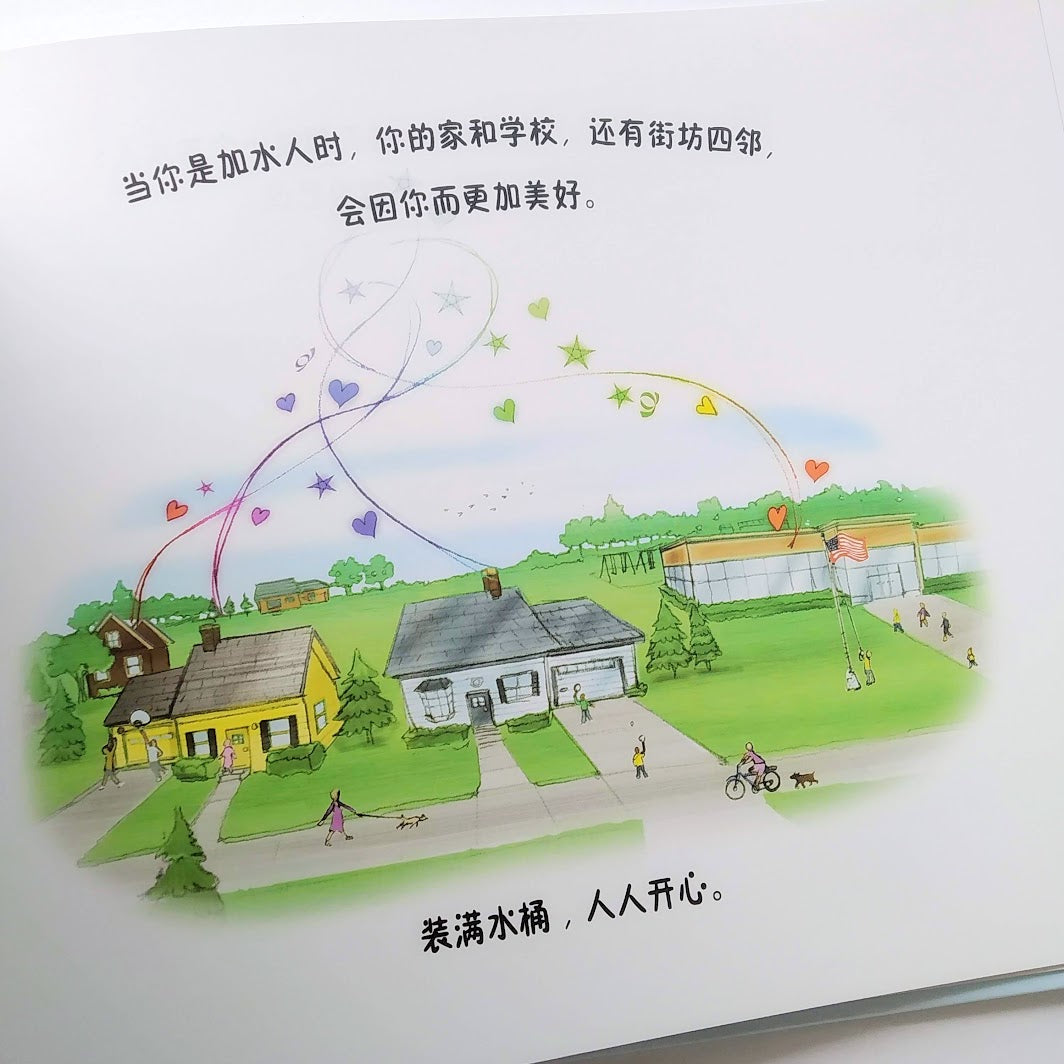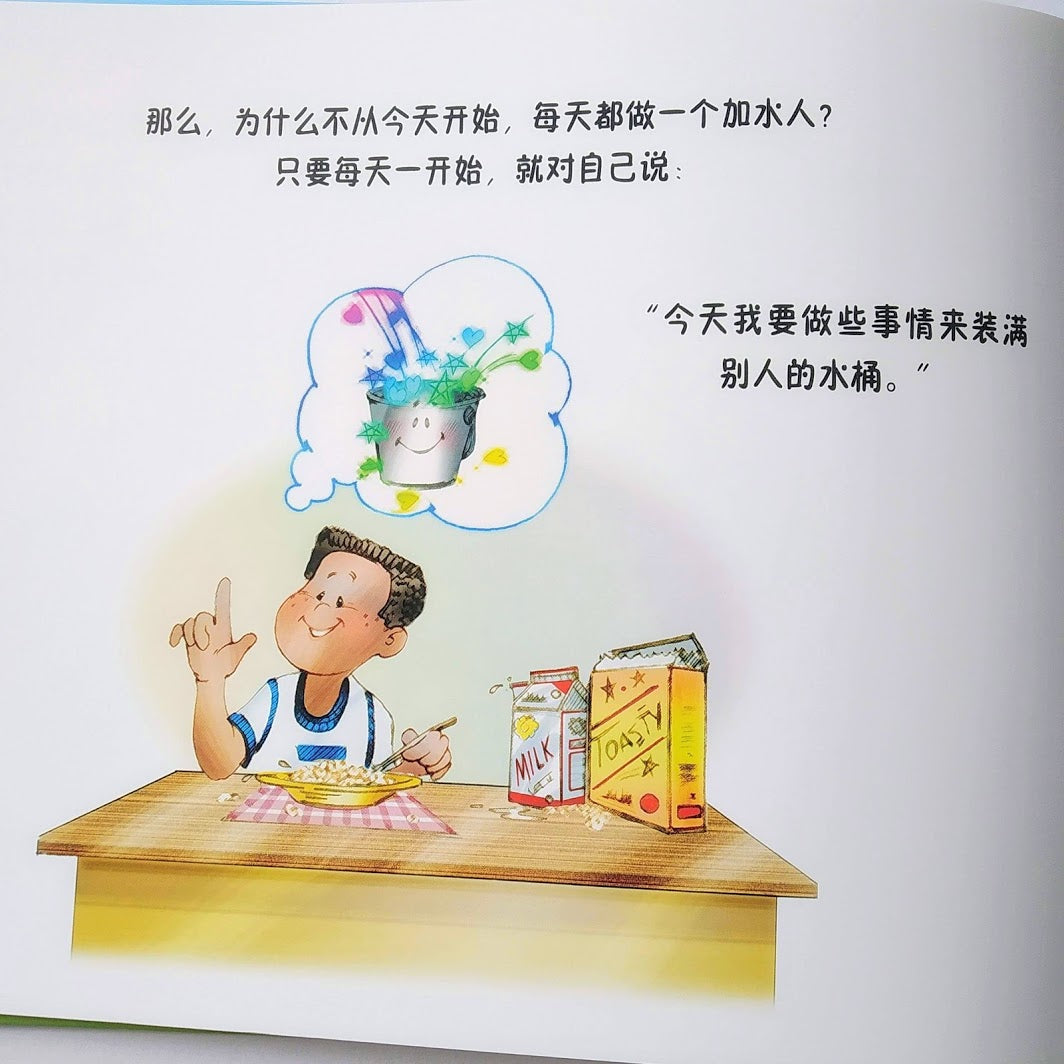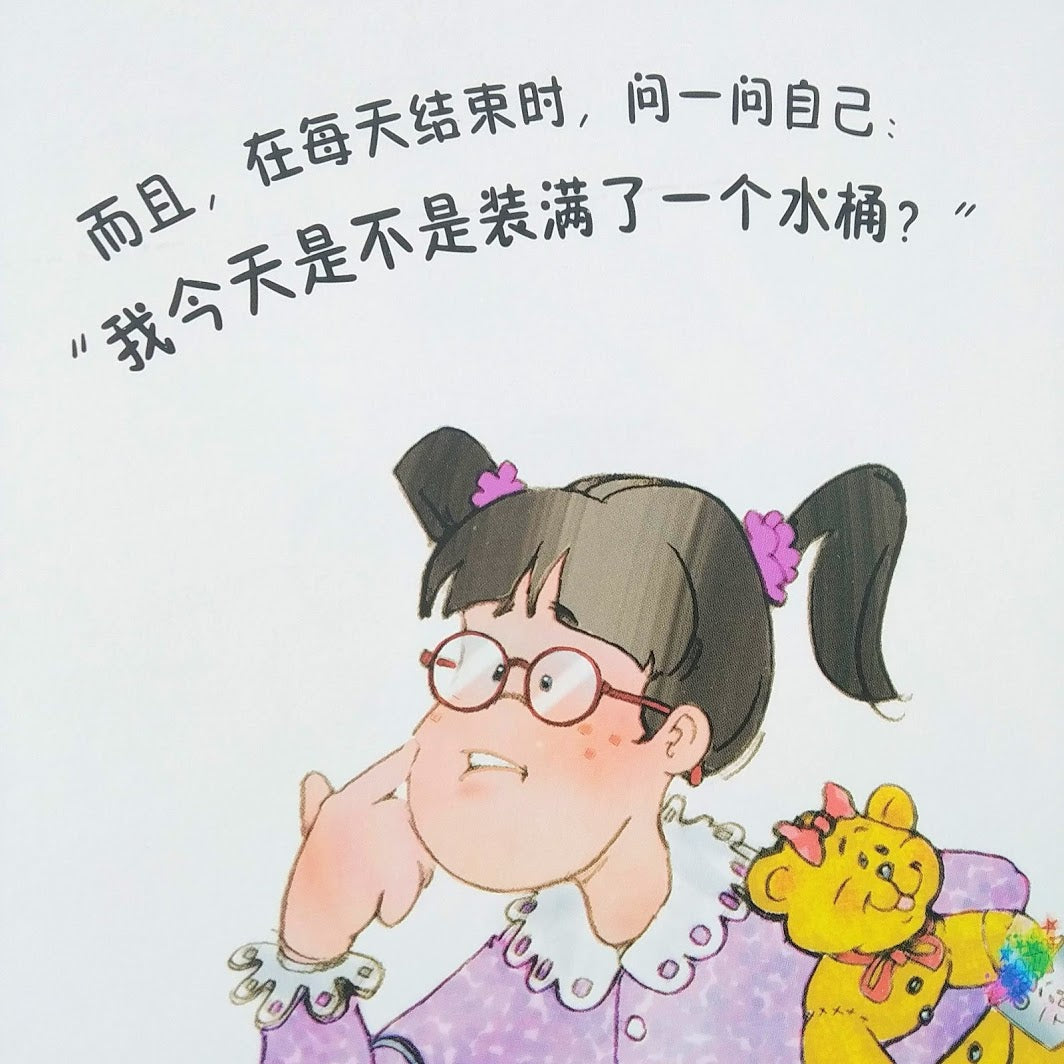 A good message to be kind
This book has a great message and I hope my daughter learns from it to be kind to others and most of all to take care of her own self-esteem and bucket too. The illustrations are lively and brightly coloured with lots of swirls and curlicues that are fun to look at.
Awesome book!
This is a great book about instilling the right values with the kids and my 4yo and 2yo love the vibrant colours and images of the book. It's awesome cos I've used the analogies from the book to correct bad behaviour with my kids. Highly recommended!
Wonderful book!
Gives children an idea of emotional wellbeing! Highly recommended for teaching kids about how to be kind and love one another.
一本教导孩子友善的书
作者利用这种加满水桶的象征手法,教孩子爱别人的这个大道理,并浅显易懂地用给水桶加水舀水的方法讲解了一翻。
这个故事被翻译了很多语言,也获得了许多奖,可见它有多受欢迎。
在我们家中,当小朋友吵架,对彼此不友善时,我喜欢拿出这本书,替他们洗脑一番哈哈。