抱抱 Hug
Regular price
Sale price
$9.57 USD
Unit price
per
Sale
Share
Perfect 满月 gift or to the expectant mum!
Recommendations for Reluctant Readers!
Best for Dramatised Reading for 0-3 years old: 抱抱 Hug

Little Chimp Bobo is looking for his Mama. Touching reunion at the end.
🐵 Perfect first Chinese book or for "kantang" parents. Whole story only has the text 抱抱, 宝宝, 妈妈
🐵 Ends in endless hugs and giggles
🐵 Room for lots of interaction and acting out of story
🐵 Can be re-read countless times! My own copy is tattered and torn. That says enough!
Bobo needs a hug. But his friends don't seem to understand. "Hug," he implores, time and again. Time and again his puzzled pals—from the smallest chameleon to the tallest giraffe—shrug and cuddle with their jungle mothers. As the lonely chimp's plea escalates, his friends grow concerned. Can the elephants lead Bobo to his heart's desire? Jez Alborough, the acclaimed author-illustrator transforms a total of three words—and some of the most tenderly expressive animals ever created—into an endearing tribute to love and belonging.
This book is nearly wordless, but there's so much to see, describe and learn!
Recommended for Ages: 0-3
Pages: 40
Format: Hardcover
Language: Simplified Chinese
Author: (英)杰兹·阿波罗 Jez Alborough
Translated by: 上谊编辑部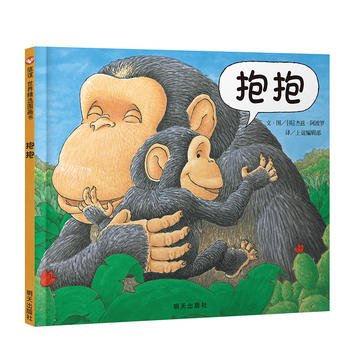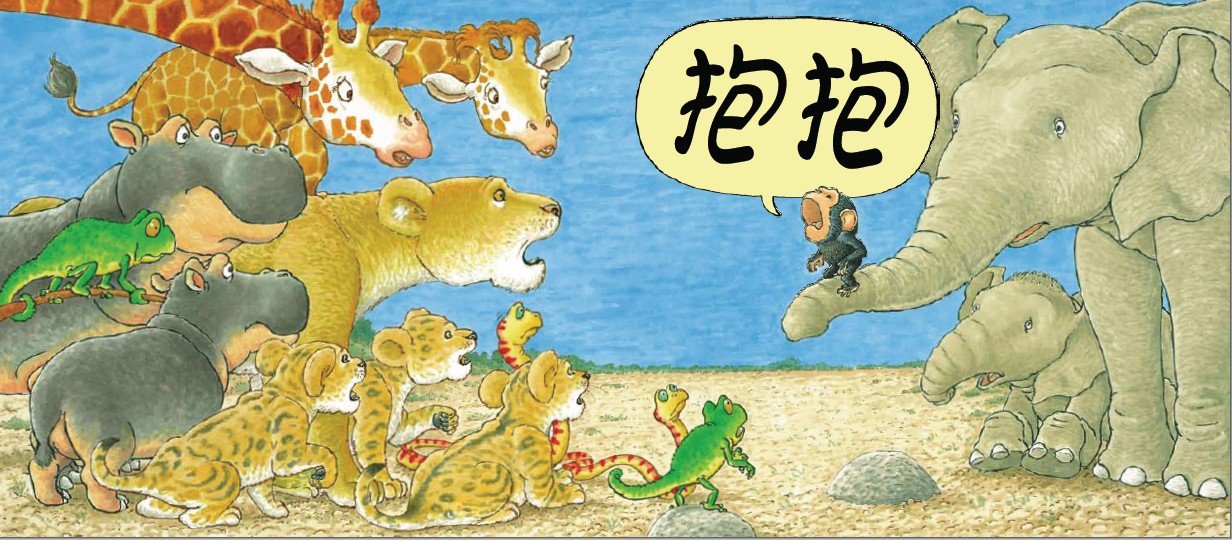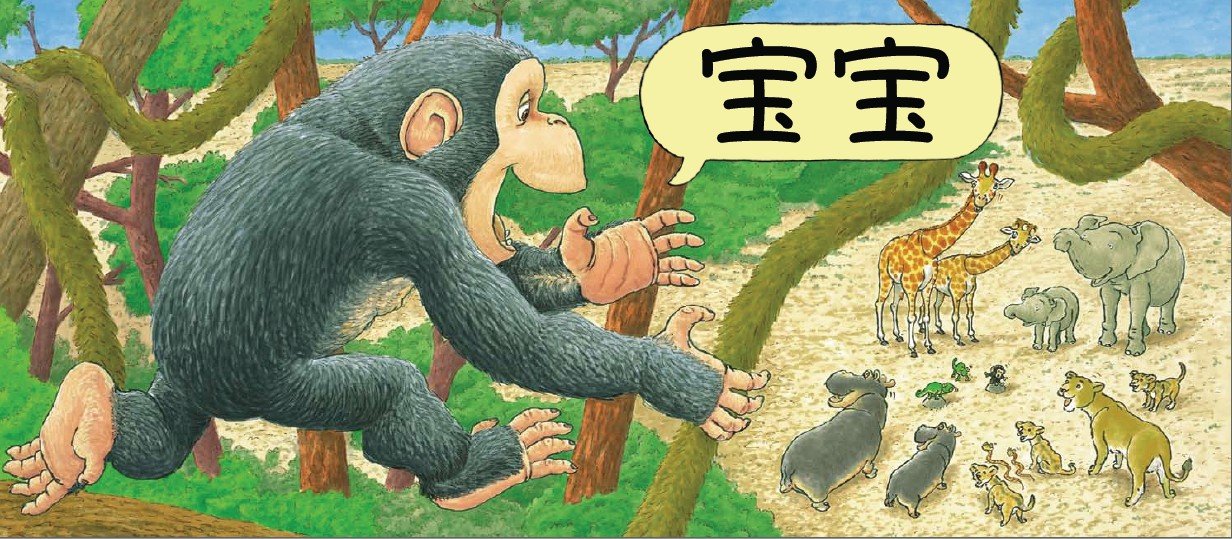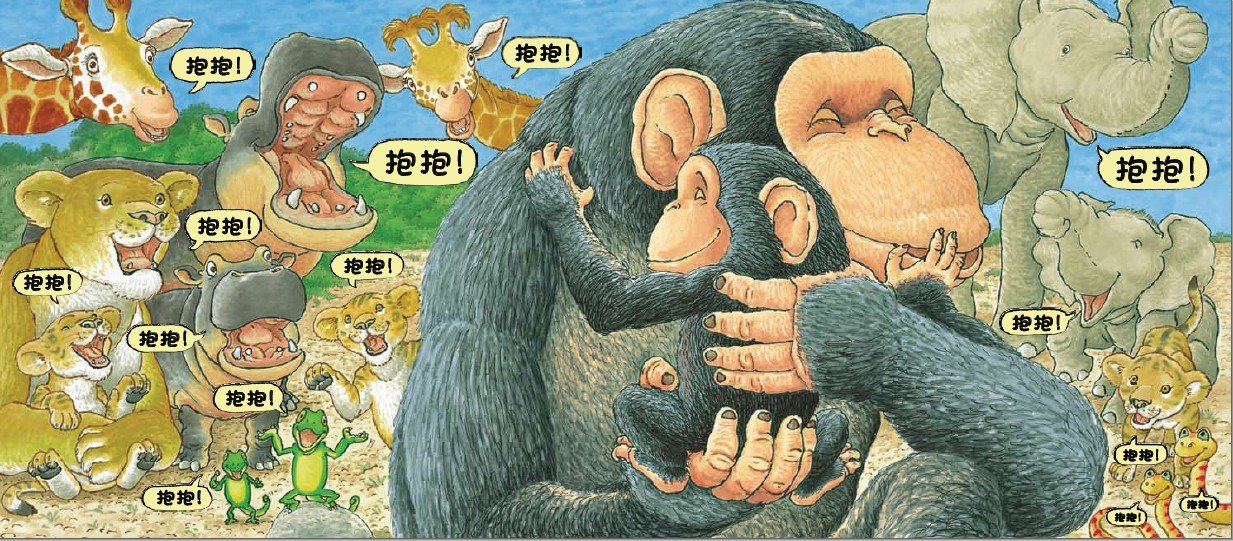 抱抱
The book has colourful illustrations and easy to capture baby's attention. You can use creative narratives to tell your version of the story each time!
Adorable!
We have the English version so I was psyched to see the Mandarin version. Not many Chinese words so very accessible. Adorable illustrations. I think there's a second book in the series that I'm waiting for restocks.
Heartwarming story
Beautiful illustrations and heartwarming story. We love observing the feelings and facial expressions of the characters. My 21 mo took to the book immediately, learnt to verbalise "bao bao" and to mimic the characters' feelings and actions. There's a longer, wordier version of the story at the back of the book that gives parents a wider vocabulary to tell the story.
Minimal and repetitive words
A simple book with minimal and repetitive words. Good book for young toddlers to start reading by themselves as story is easy to memorise. Parent can model and read with different expressions (neutral, upset, happiness) as the chimpanzee experiences different feelings from beginning to end of book.
Got this as a 满月gift
My friend loved the thoughtful gift! I wished I had it for my son but he might be a bit too old for it so sharing the love!