我会读三字经 I Can Read Three Character Classic Soundbook
Regular price
Sale price
$14.77 USD
Unit price
per
Sale
Share
Mummies have been asking us to carry some sound books!
We bring you 我会读三字经, complete with hanyupinyin and explanations of the concise text. Press the buttons to have the text read out. Awesome tool for auditory, visual and kinesthetic learners to learn 三字经.
For overseas orders - sound book will be provided without batteries in accordance with shipping regulations. (2x AAA batteries required)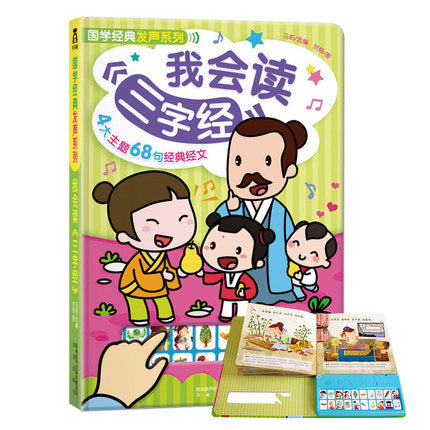 Too difficult to comprehend for 3 year old
It is slightly difficult for my 3 year old to comprehend. However she still enjoy listening to the tunes and matching the pictures to the tunes! Might be more suitable for 5 year old perhaps?
Engaging tunes for unfamiliar parent
Love this series of sound books. Great quality, can adjust the volume and there are accompanying print to the songs! Useful esp for the Chinese poems and 三字经!
Dear Rina, thank you for leaving a review! Soundbooks are an awesome resource, so glad you love them!