我会念童谣 I Can Recite Rhymes Soundbook
Regular price
Sale price
$14.87 USD
Unit price
per
Sale
Share
...Because mummies have been asking us to carry some sound books!
We bring you 我会念童谣, a collection of 20 nursery rhymes for the young and old. Rhymes are so catchy and fun for kids - a great way to expand our kids' vocabulary!
A few of the rhymes within this book bring back fond memories of childhood, and I'm so excited to share them with my boys.
Some familiar rhymes include 《小白兔》,《小老鼠》,《五指歌》or better known as《一二三四五》.
Each rhyme comes with suggested actions to make it more interactive, works well for kinesthetic learners.
Sampler:
《小白兔》
小白兔,白又白,
两只耳朵竖起来,
爱吃萝卜爱吃菜,
蹦蹦跳跳真可爱。

This rhyme is fun to learn when tasting carrots or exploring body parts. Take a trip to visit rabbits at the SPCA or pet shop nearby to see real rabbits hop about. Better still, visit a friend with a pet rabbit and ask them all sorts of questions!
《小松鼠》
小松鼠,尾巴大,
轻轻跳上又跳下。
我帮你,你帮他,
采到松果送回家。

We see squirrels often on our nature walks in the parks in Singapore, and have spent delightful mornings observing them. The kids love watching squirrels jump from tree to tree and check out where they are going.
Check out the other sound book on Chinese poems 《我会读古诗》
For overseas orders - sound book will be provided without batteries in accordance with shipping regulations. (2x AAA batteries required)
Format: Soundbook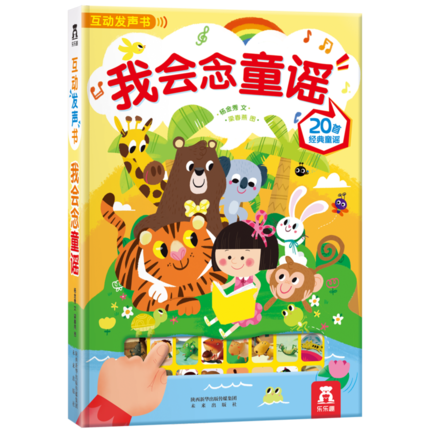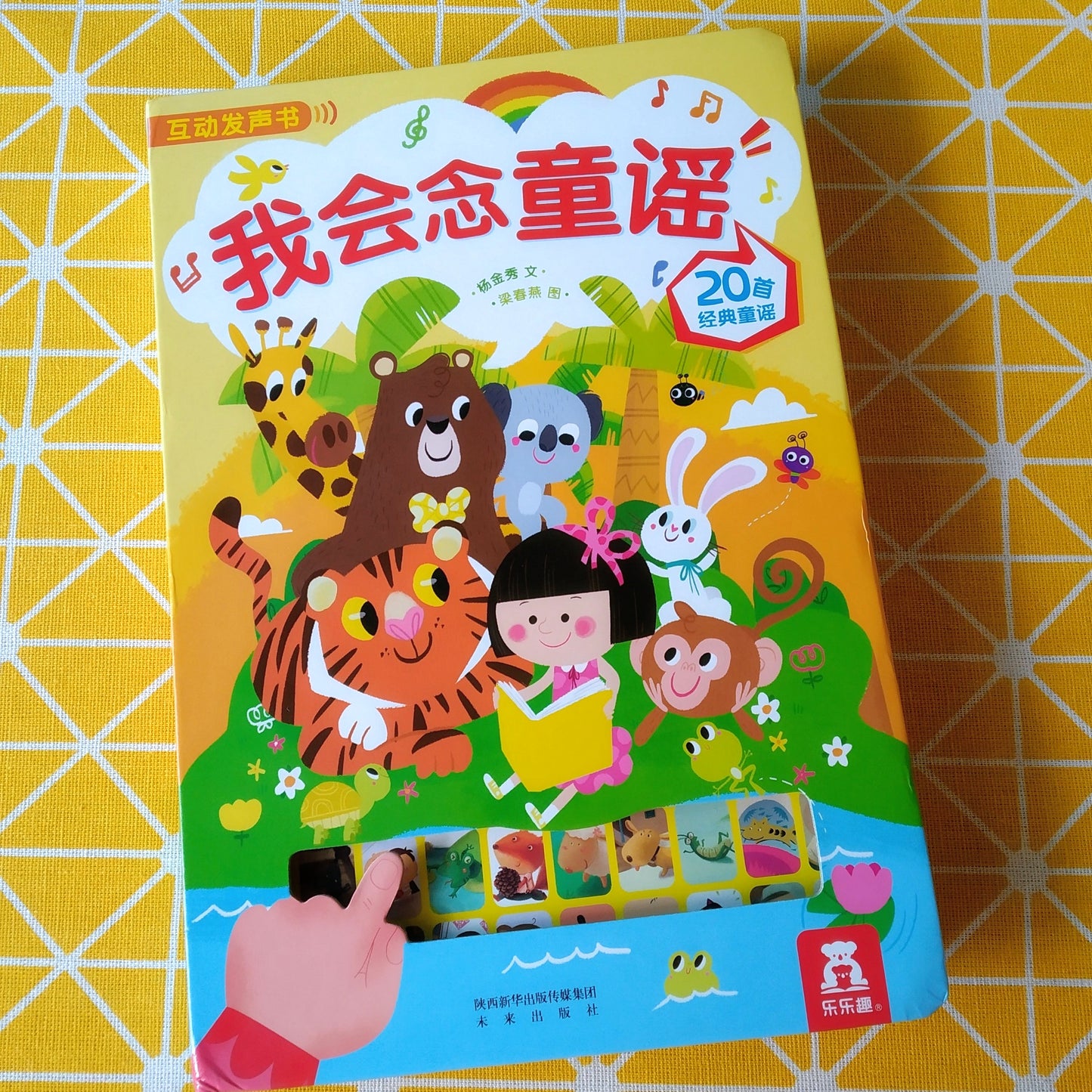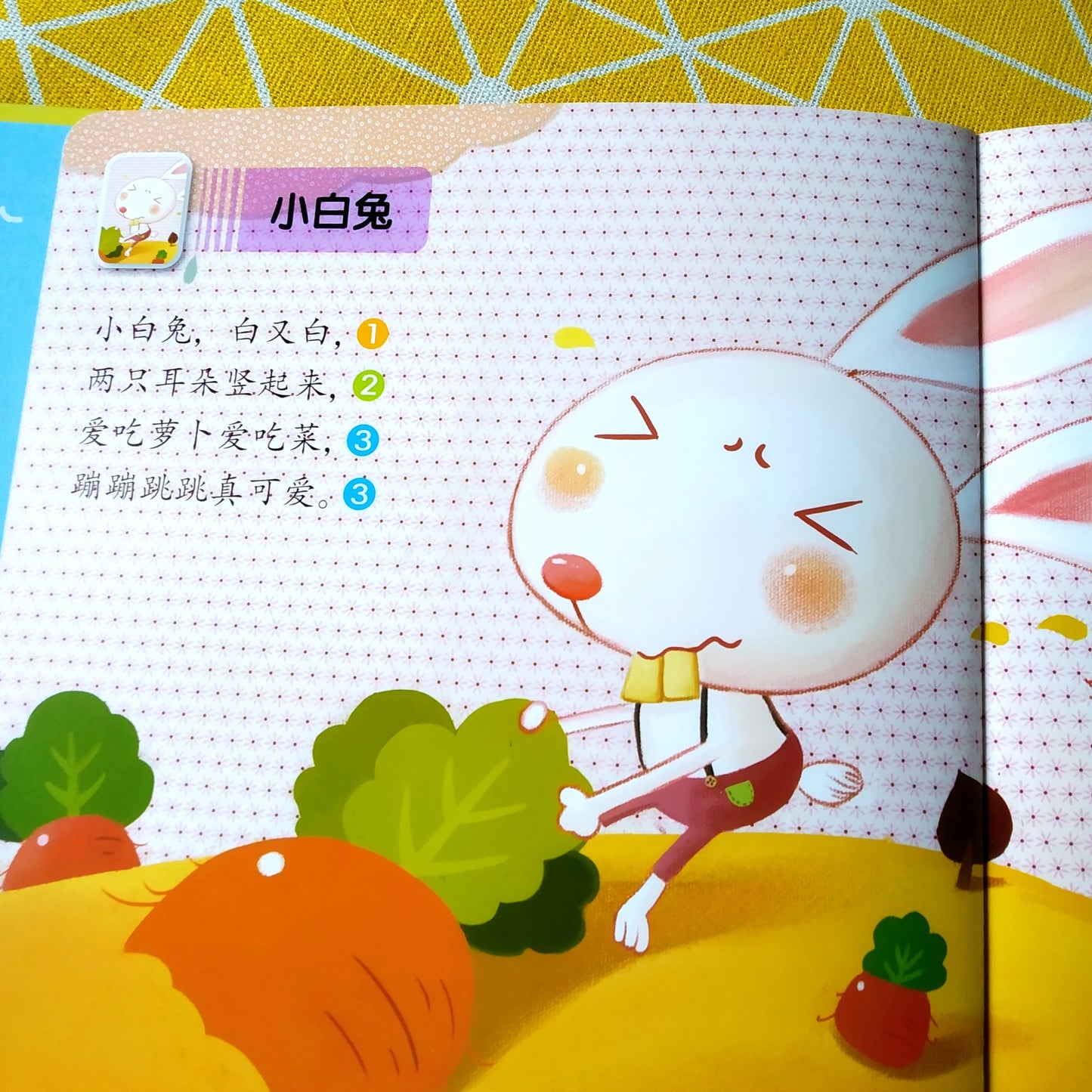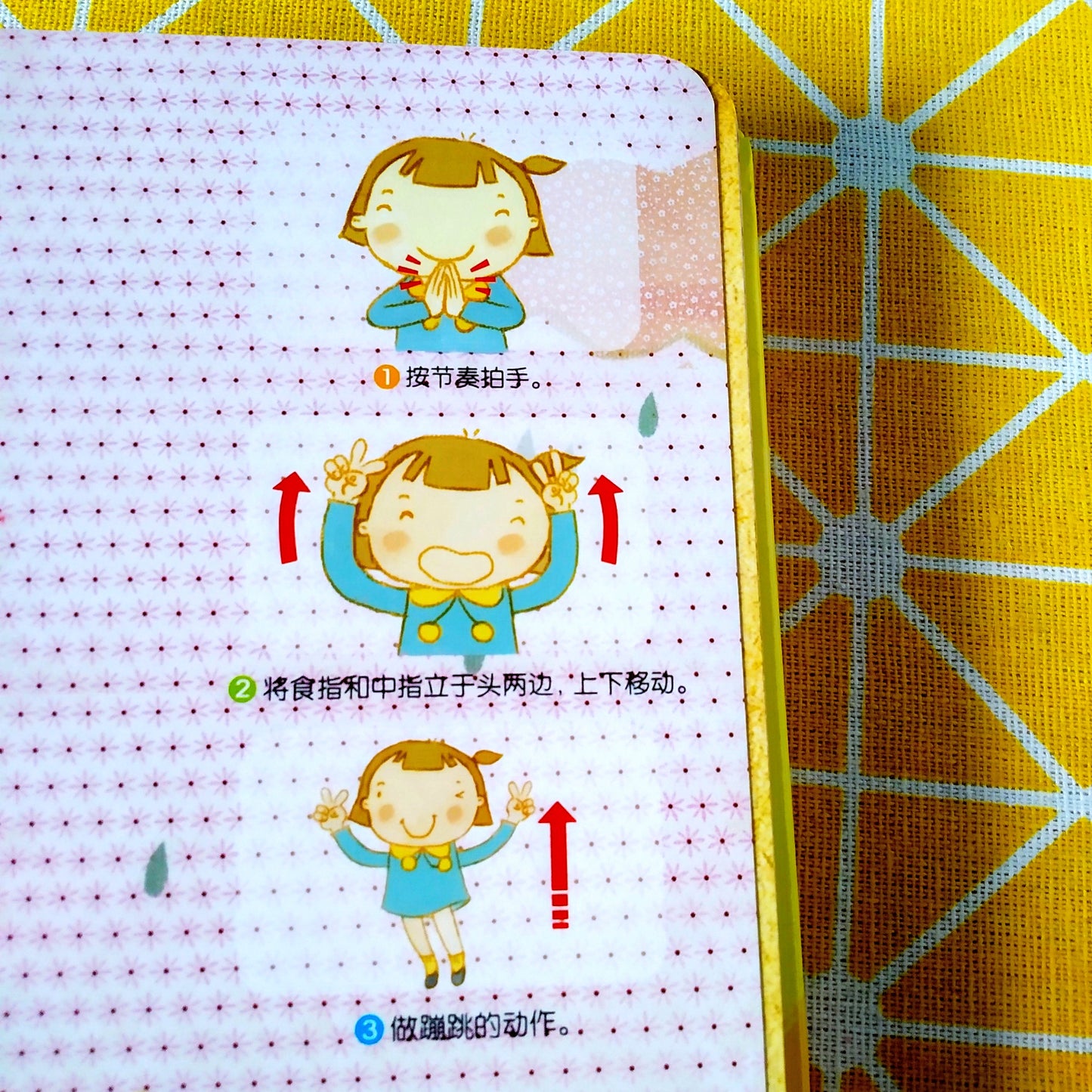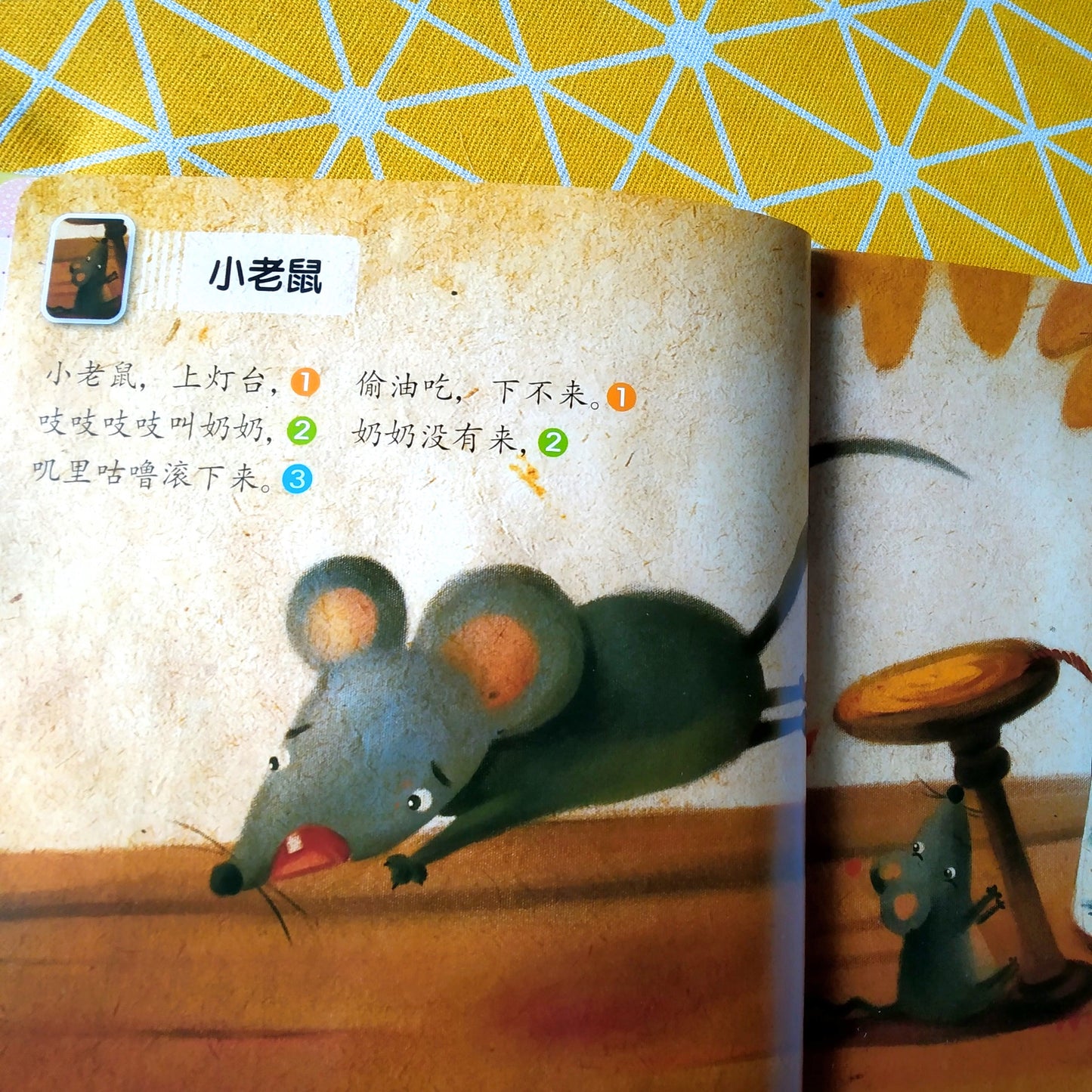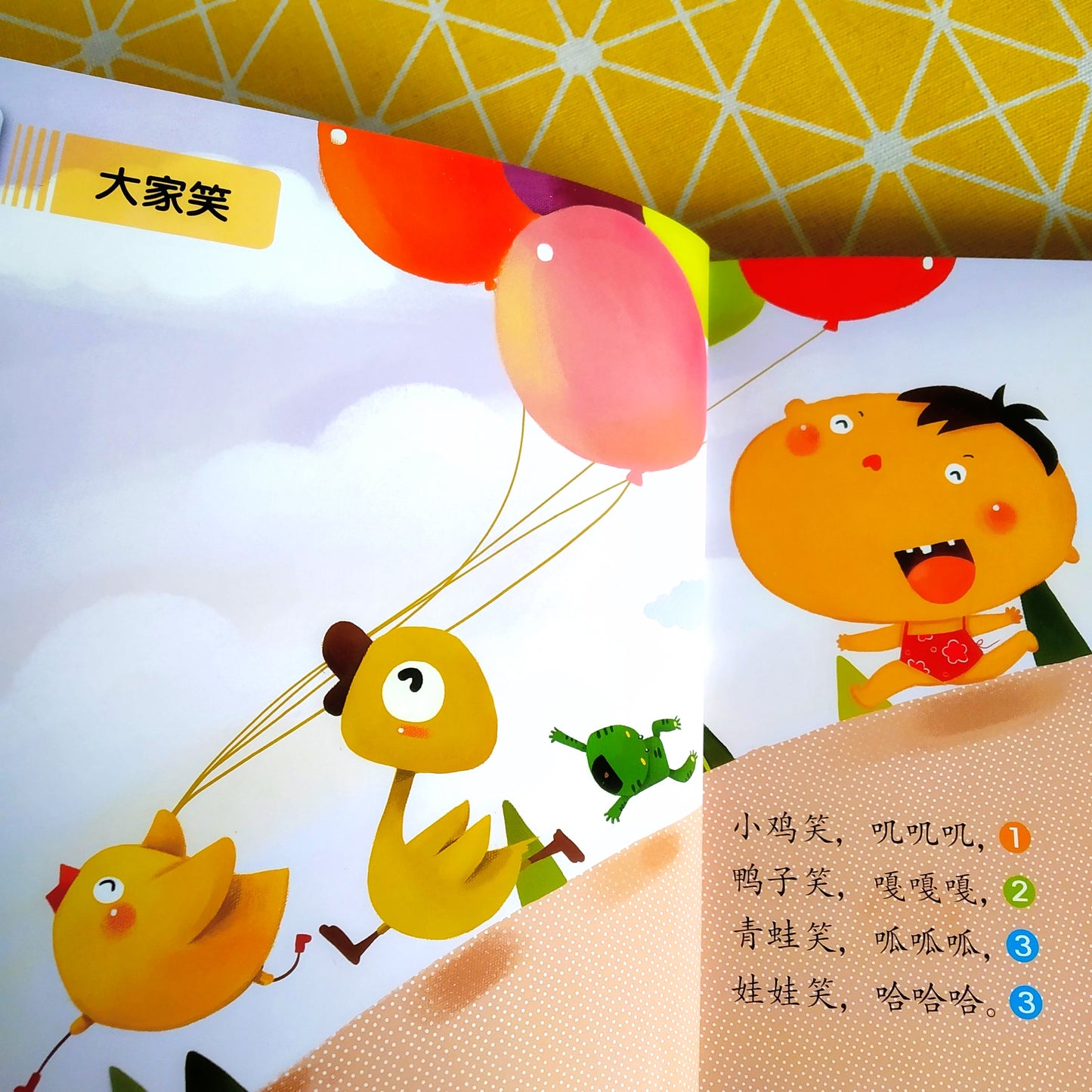 Highly recommended!
I like to pack audio books for long car rides because they entertain the kids without having me to read to them. They enjoyed the rhymes in 我会念童谣 and could even recite some of them by the end of our road trip. To me, that's a winner because they get to be occupied in a meaningful manner and learnt something fun out of it!
Fun audio books even for 6 and 8 year old
I was a bit dubious about buying this book given my kids are already 6 and 8 years old. We are based on Australia and their mandarin is basic. However, I thought I'd try it and to my surprise, both kids like it and have learnt two of the rhymes there. It is really a great way of hearing and learning mandarin in a fun and stress free manner.
Thank you Natalie for your review and for giving this title a try! So glad to know it helped your kids pick up some rhymes in a stress free manner (: Indeed soundbooks are really fun and effective tools for language learning!
Engaging rhymes
This book strengthened my 2yo's confidence in speaking Chinese. He loves the rhymes and repeats them by singing along. I don't have to feel stressed not knowing how to read any of the words.
Fun audio book!
My 4 year old has been playing this audiobook almost every night since we bought it. I was looking for books that would help generate more interest in the language (as we seldom/never speak it at home) and Linxin was so helpful and genuine in her recommendations. Fun book to have and my kid always laughs when she plays her favourite funny rhyme. Thanks Linxin!
My 22-mo girl loves it!
My girl rarely speaks Mandarin due to the school environment therefore it was a pleasant surprise when she started to recite the rhymes. Highly recommend!