我会念童谣 新版 I Can Recite Rhymes Soundbook (New Version)
Regular price
Sale price
$16.39 USD
Unit price
per
Sale
Share
We bring you 我会念童谣, a collection of 20 nursery rhymes for the young and old. Rhymes are so catchy and fun for kids - a great way to expand our kids' vocabulary!
The detachable handset in this version of the soundbook is really fun! My kids like to bring it around the house and even slip it into my bag on long car trips for audio and screen-free entertainment! Lots of quality auditory input to 磨耳朵 attune kids' ears to the Chinese language, no complaints from mama here!
A few of the rhymes within this book bring back fond memories of childhood, and I'm so excited to share them with my kids!
Some familiar rhymes include 《小白兔》,《小老鼠》,《五指歌》or better known as《一二三四五》.
Each rhyme comes with suggested actions to make it more interactive, works well for kinesthetic learners.
Sampler:
《小白兔》
小白兔,白又白,
两只耳朵竖起来,
爱吃萝卜爱吃菜,
蹦蹦跳跳真可爱。

This rhyme is fun to learn when tasting carrots or exploring body parts. Take a trip to visit rabbits at the SPCA or pet shop nearby to see real rabbits hop about. Better still, visit a friend with a pet rabbit and ask them all sorts of questions!
2023 is the year of the Rabbit, so it's really timely to learn this rhyme!
 Question:
How similar and different is this 我会念童谣 New version compared to the older version?
Answer: 

Both versions contain 20 rhymes.
Newer and older versions have 12 rhymes in common, 8 are different.
The illustrations in the newer version are more lovely and really adorable!
Newer version has a detachable handset (looks like a mobile phone), whereas the older version the speaker is attached to the book itself (like a normal soundbook).
Newer version has 3 additional sound effects not present in the older version - phone ringing, taking photograph, lullaby song
Newer version requires 3xAAA, older version requires 2xAAA batteries.
There's another soundbook in this series about Chinese poems,
with a detachable handset too! Be sure to check it out too.
For overseas orders - sound book will be provided without batteries in accordance with shipping regulations. (3x AAA batteries required)
Recommended for ages 1 and up
Younger kids can easily operate the detachable handset and its buttons independently. With a few repetitions, a little one may be able to remember some parts by heart!
Older kids of ages 5 and up can try memorising and reciting along with the text printed on the pages!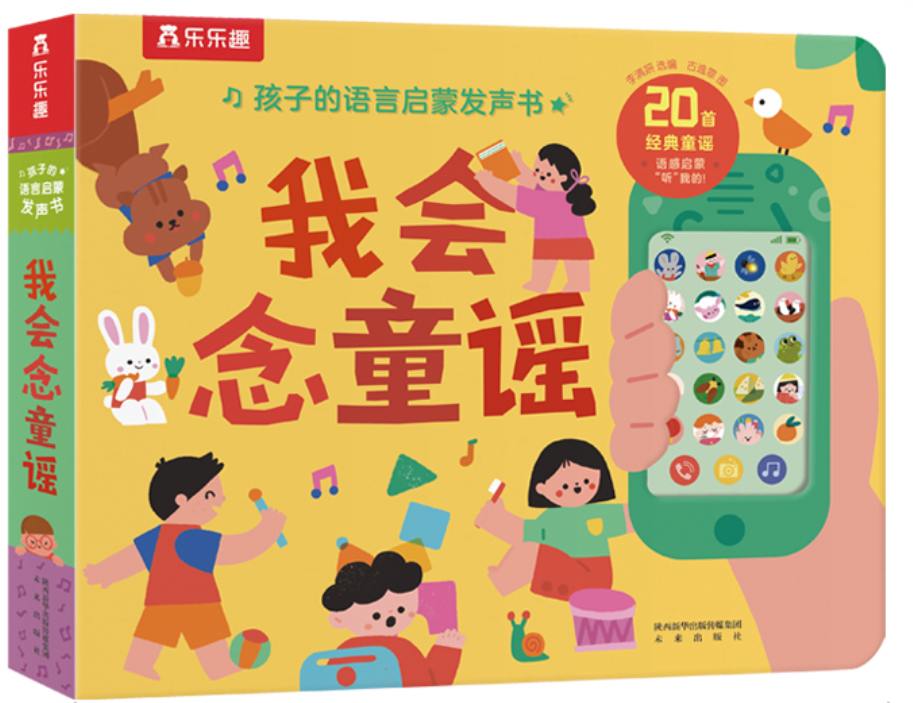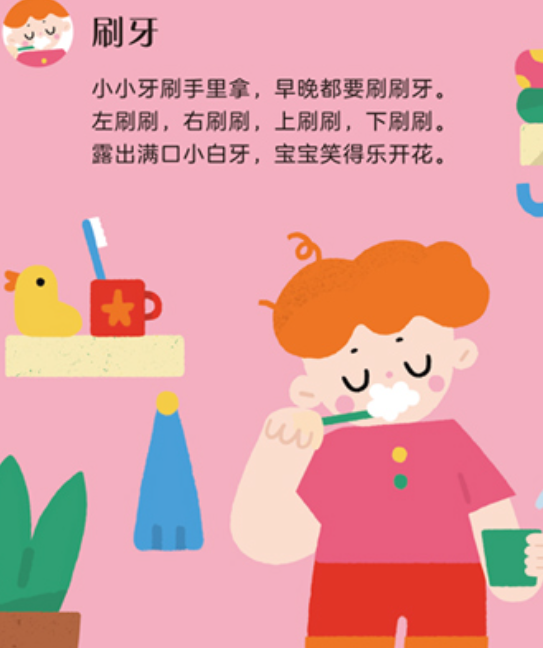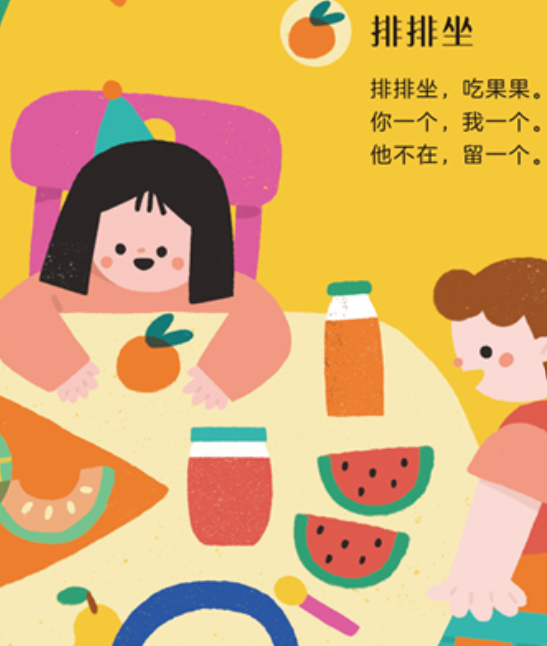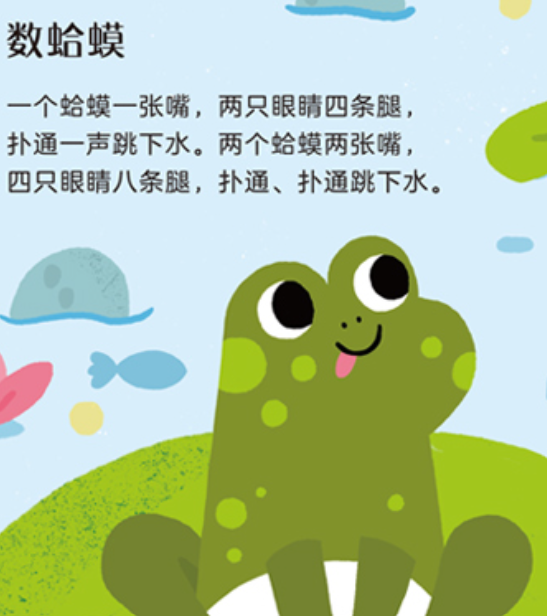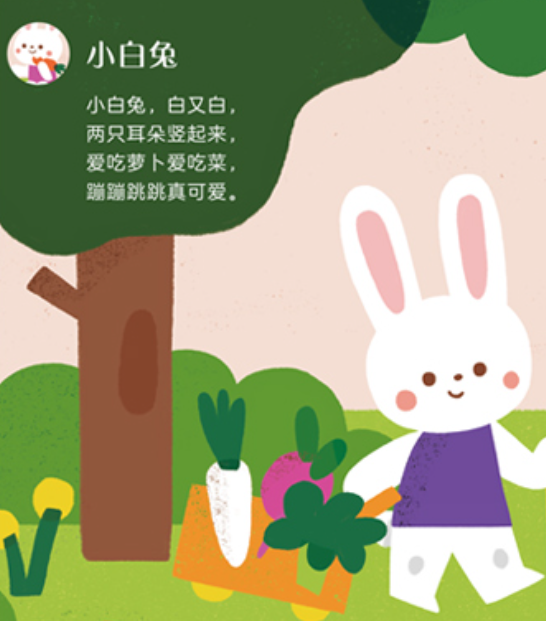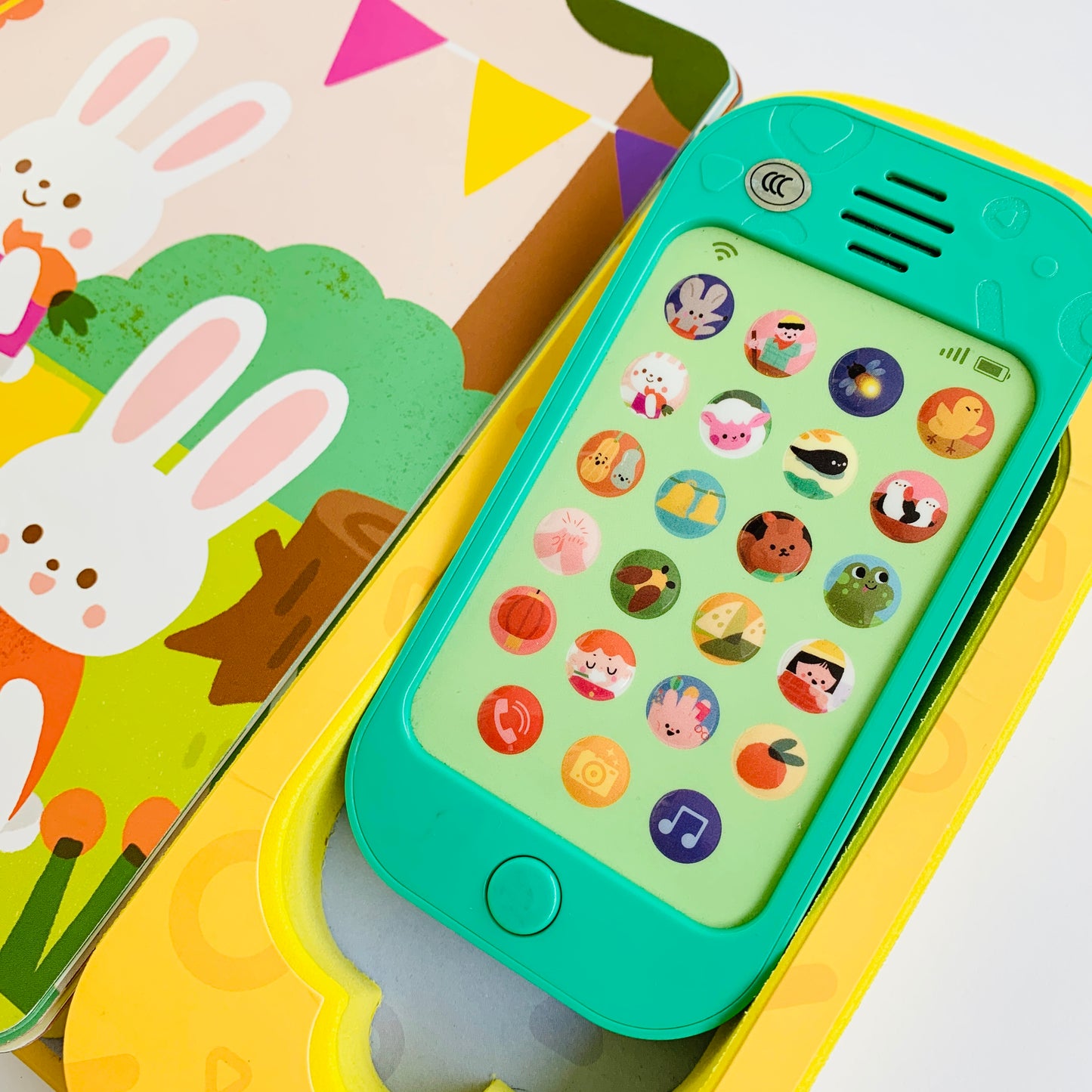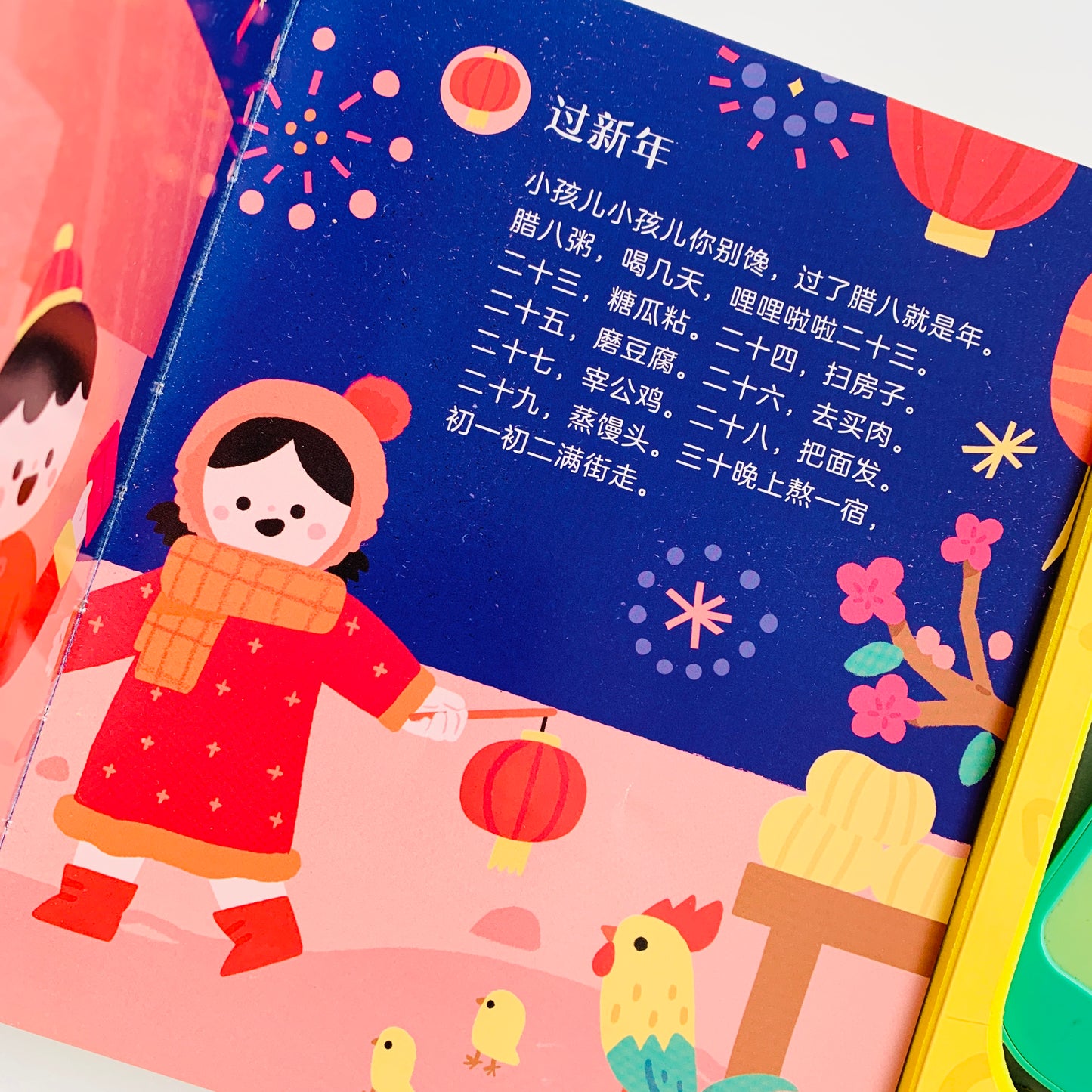 Good!
I like how my child (under 2yo) can press the buttons very easily and thus, always go back to this book often. Recommend!
Kids can listen to no end
The kids really love playing the rhymes over and over again. A good way to learn some Chinese rhymes through fun and interactive means. They are also excited to have their own "phones" haha.