分享 + 在一起 + 我长大了 Share, The Bestest Baby, I'm Big Now - I Have a New Sibling Series (Set of 3)
Regular price
Sale price
$21.56 USD
Unit price
per
Sale
Share
If you have two or more kids or know someone who do, this series will be perfect to together!
What I love about these books:
Written from the older child's perspective.
The scenes are very relatable, my older boys' heads were nodding - many words echoed what they said before, and they could see their younger siblings doing the same things too!
I especially appreciate that the books acknowledges the big feelings that older siblings feel after baby arrives. They're not alone in their frustration, disliking baby at times and wanting baby to disappear.
Show siblings in good times, enjoying each others' company, models for us what harmony between siblings can look like

Titles include:
分享 Share!
Sharing is an issue that comes up on a daily basis in families with more than one child, and can be a constant battleground. The little baby wants to share big sister's teddy bear, but it becomes wet and there's mushy foodstuff on it too! Happened many times in our household. The baby wants to share a book, but ends up crumpling the book and even applied glue on the pages! Puzzles? He ends up biting them. The book ends with sharing snuggles and sharing a love for Mama, which is really precious!


在一起 The Bestest Baby!
Baby can't do many things, he can't talk, run, climb trees, he is rude because he sticks out his tongue at others, screams and shouts, wakes elder sibling up early in the morning, destroy her beloved toys - these make her mad, and she wishes he would go away. But she realises no one can replace him!


我长大了 I'm Big Now
Big sister recognises that she's older, and what baby does now, she has gone through it before. She explores the various differences between babies and children, and even learns to comfort baby on the car when he cries, and hug baby when he is upset.
Recommended for Ages: 2-6
Pages: 32
Format: Hardcover
Language: Simplified Chinese
Author: Anthea Simmons
Translated from: English
Translated by: 余治莹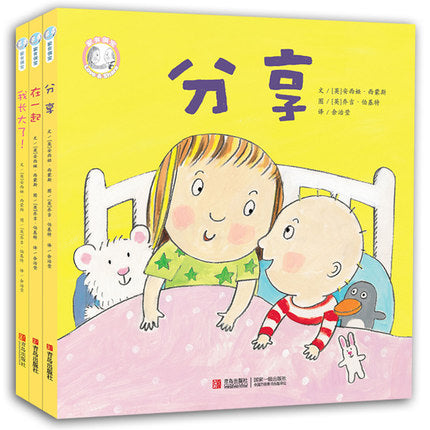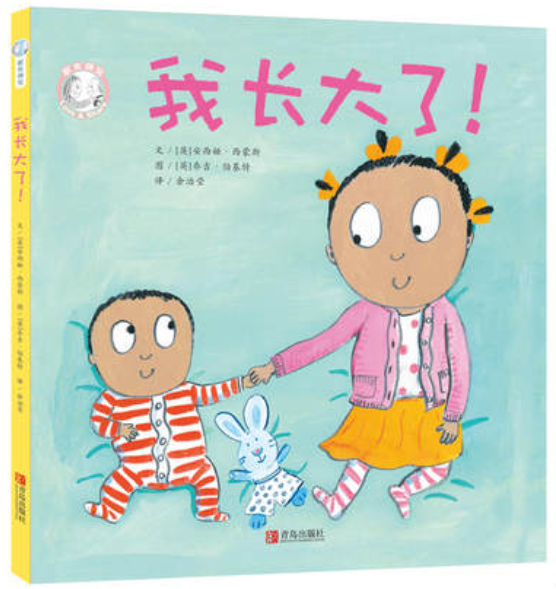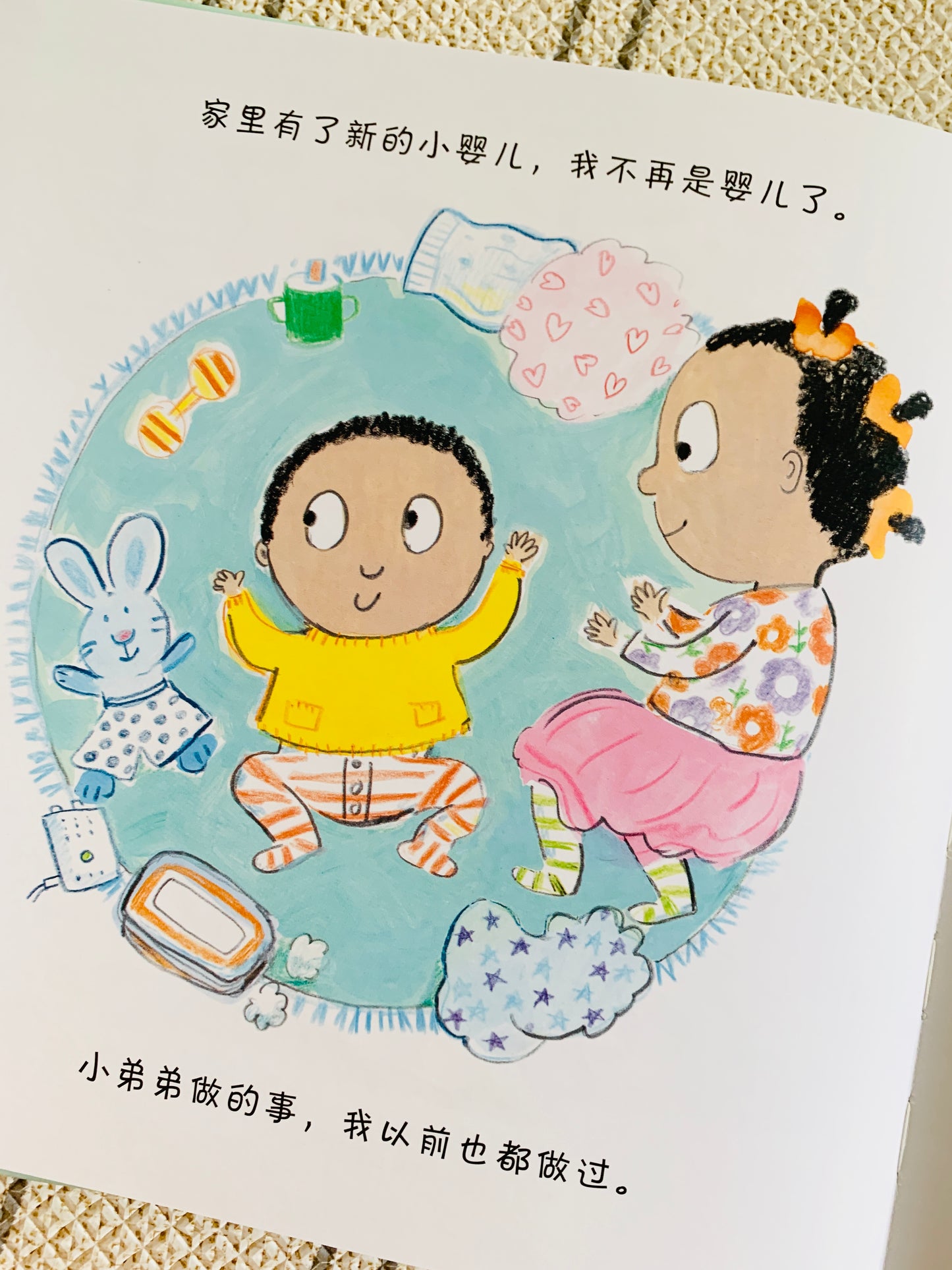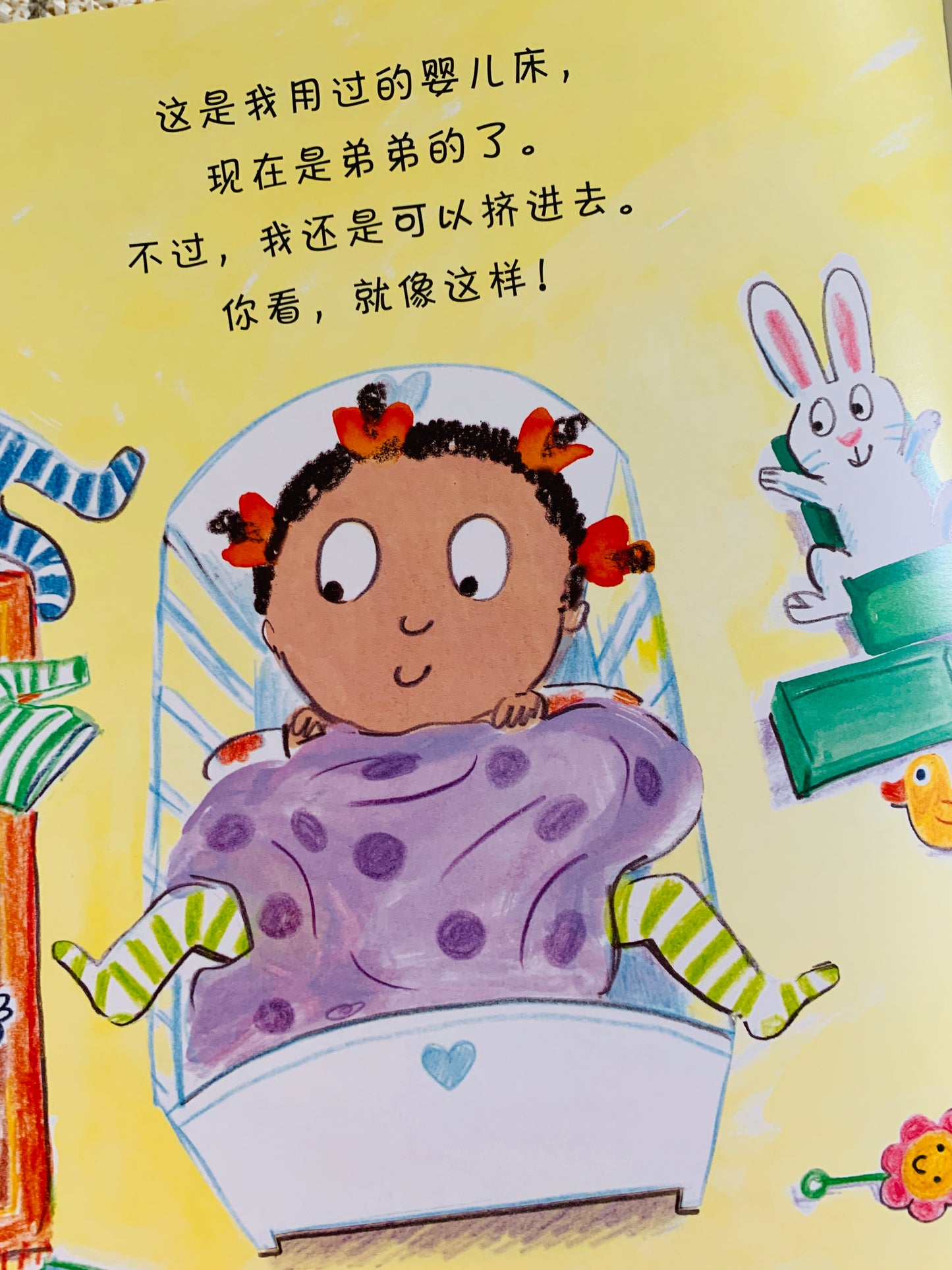 Great for prepping your firstborn
This series of books captivated my firstborn and introduced her to the quirks a newborn might have. She would ask questions about the behaviour of the newborn. I like that the books were honest with the challenges one might face with a new sibling.
Highly recommended for growing families
We got this set of books when we were expecting our second child to prepare our firstborn for the new sibling. The stories are relatable and helped to show her that even if there is a new sibling, it can still be fun rather than competitive. 我长大了 in particular was focused on the older sibling's iabilities and experiences, which was great, rather than being too overtly preachy about always having to be nice to meimei. I also like the engaging illustration style, even the stuffed animals have emotions like when the baby's diaper is being changed!