又是这一班 It's This Class Again (Set of 7)
Regular price
Sale price
$65.57 USD
Unit price
per
Sale
Share
This set of comics is right up my Primary 1 and 3 boys' alley.
The author and illustrator 翁添保 is a Chinese teacher who is well-versed with the ins and outs of school life. There are plenty of references to happenings across the school year, and will be sure to bring laughter to students, parents, teachers and principals alike!
Some memorable jokes so far include
the principal finding it difficult to wake up for school at the beginning of school term,

the principal turning up at National Day celebration with a Santa Claus suit (because red shirts are usually worn!),

a student using a dice to decide the answer for a Multiple Choice Question when he got stumped,

and a pun involving dengue mosquito 伊蚊, and a student named Yiwen.
We learnt countless new words like 校工, 种族和谐日 - in little comics and at the request of my children!
We were introduced to the world of 谐音字 homophonic puns through this comic series, and my boys are always delighted to discover new puns.
Recommended for Ages: 7 and up for parent-child reading,
9 and up for independent reading
Number of books in set: 6
Format: Softcover
Language: Simplified Chinese
Author/ Illustrator: 翁添保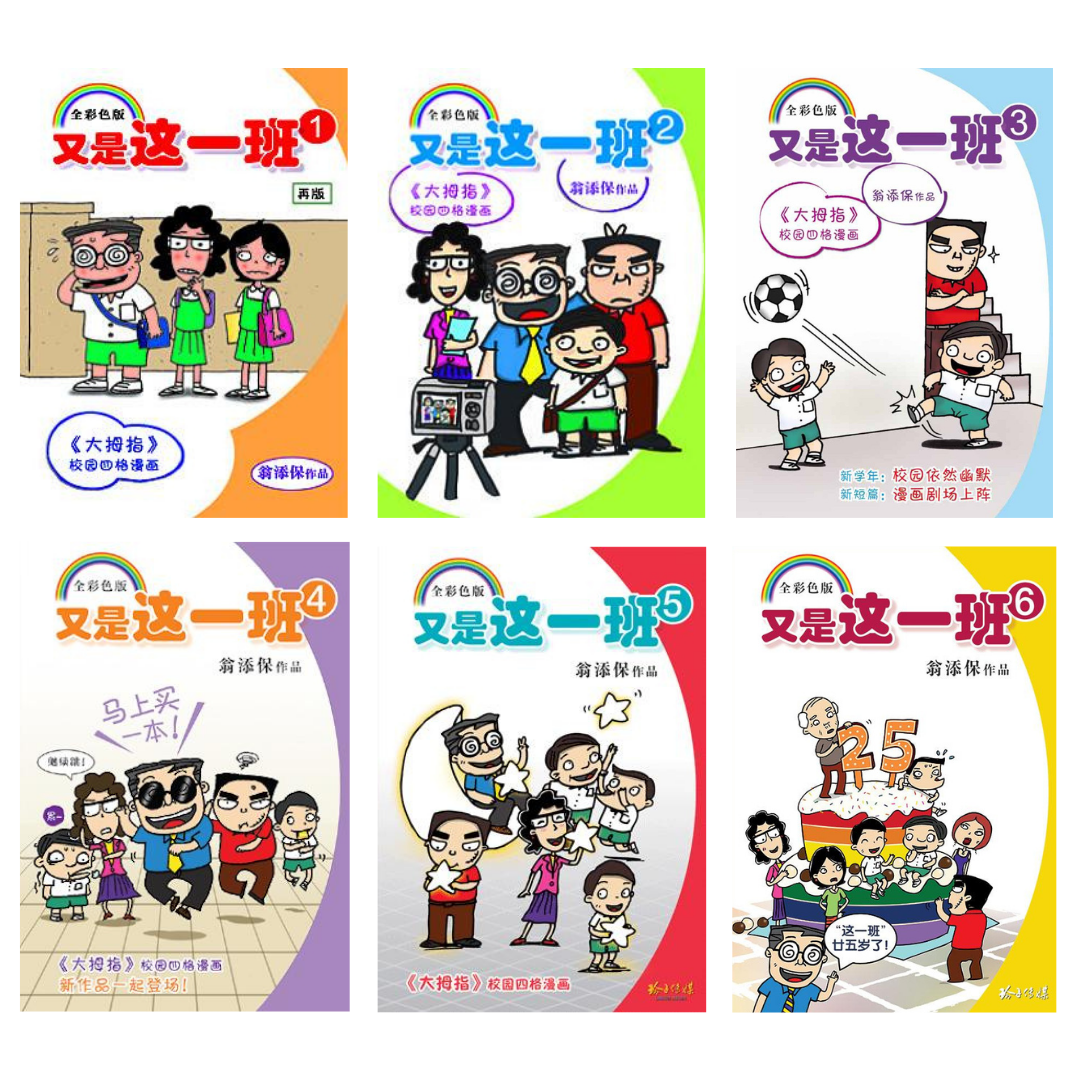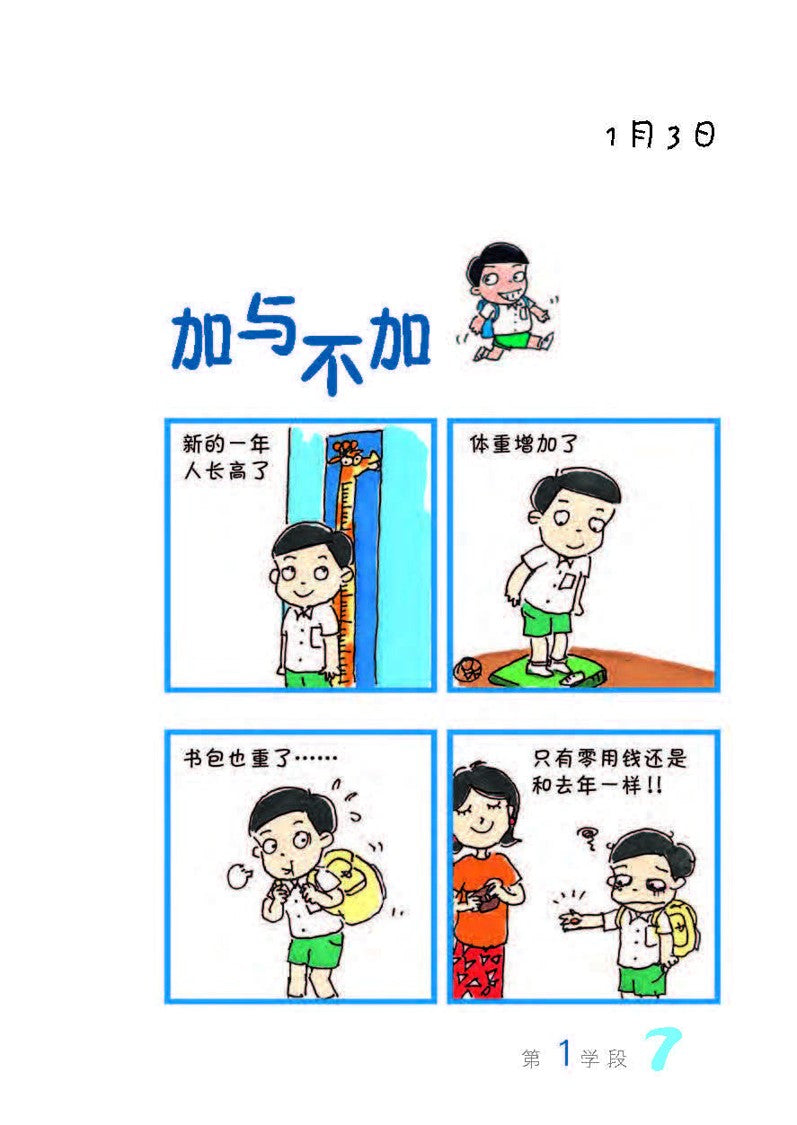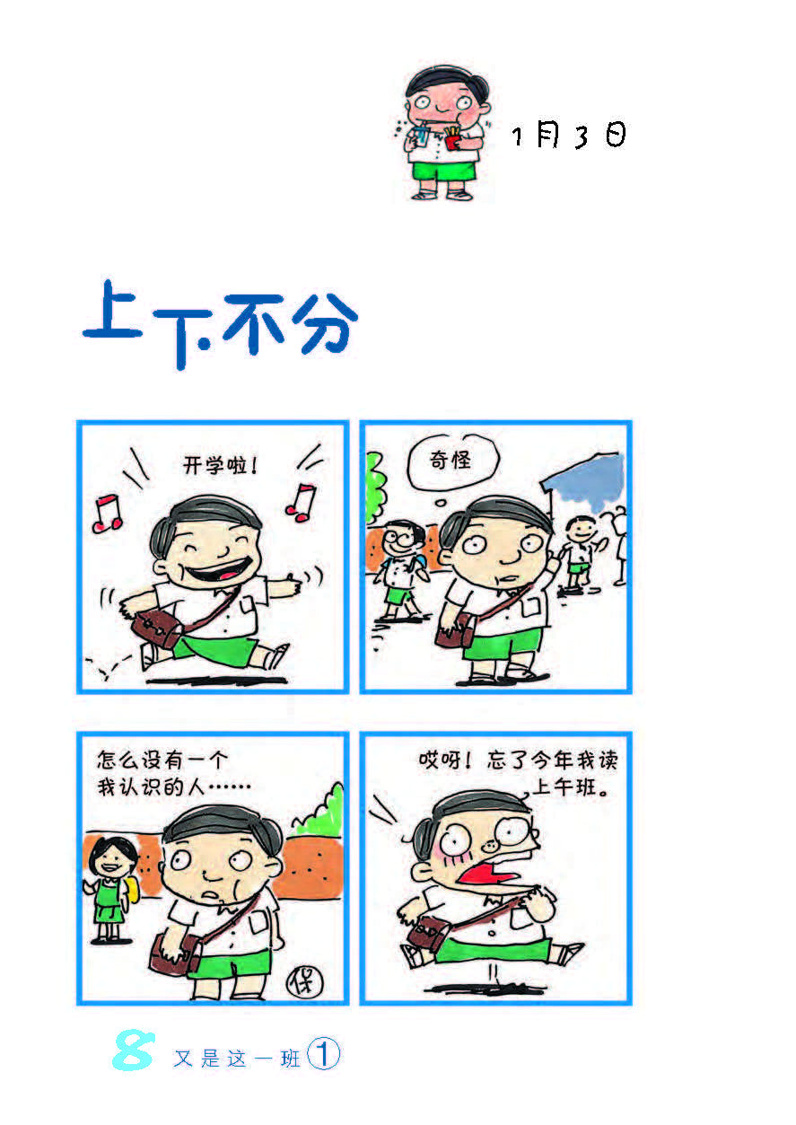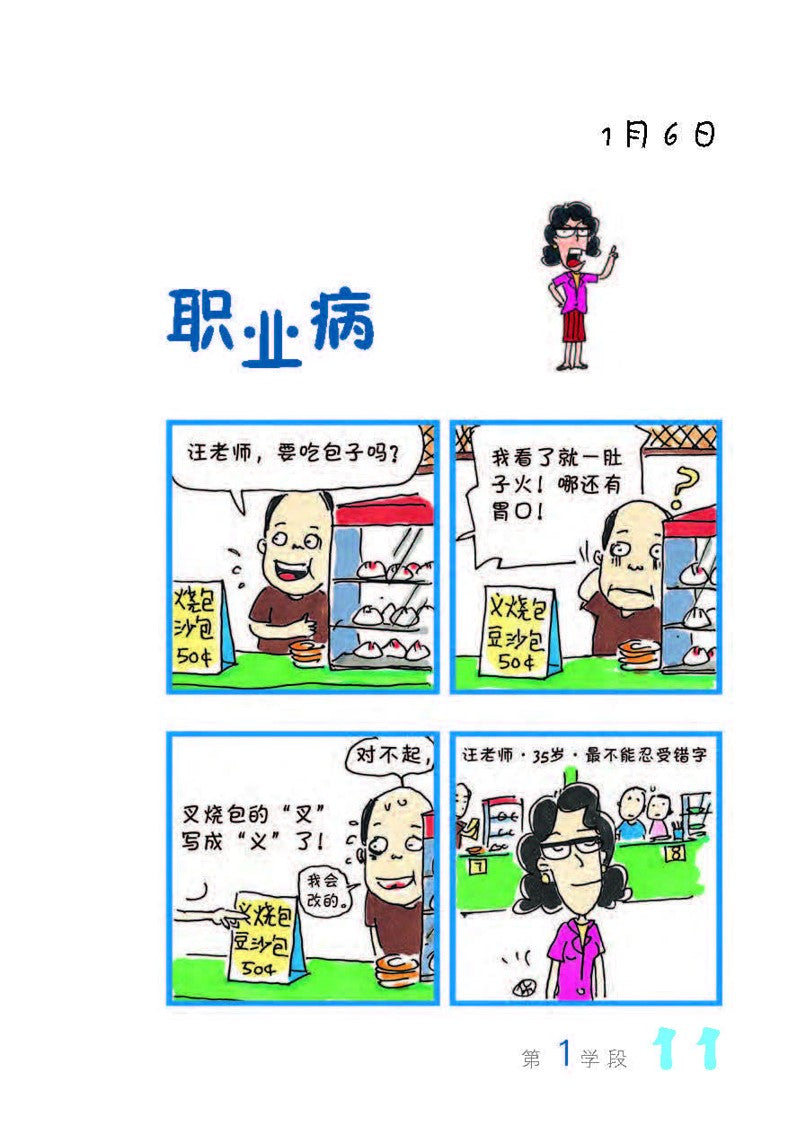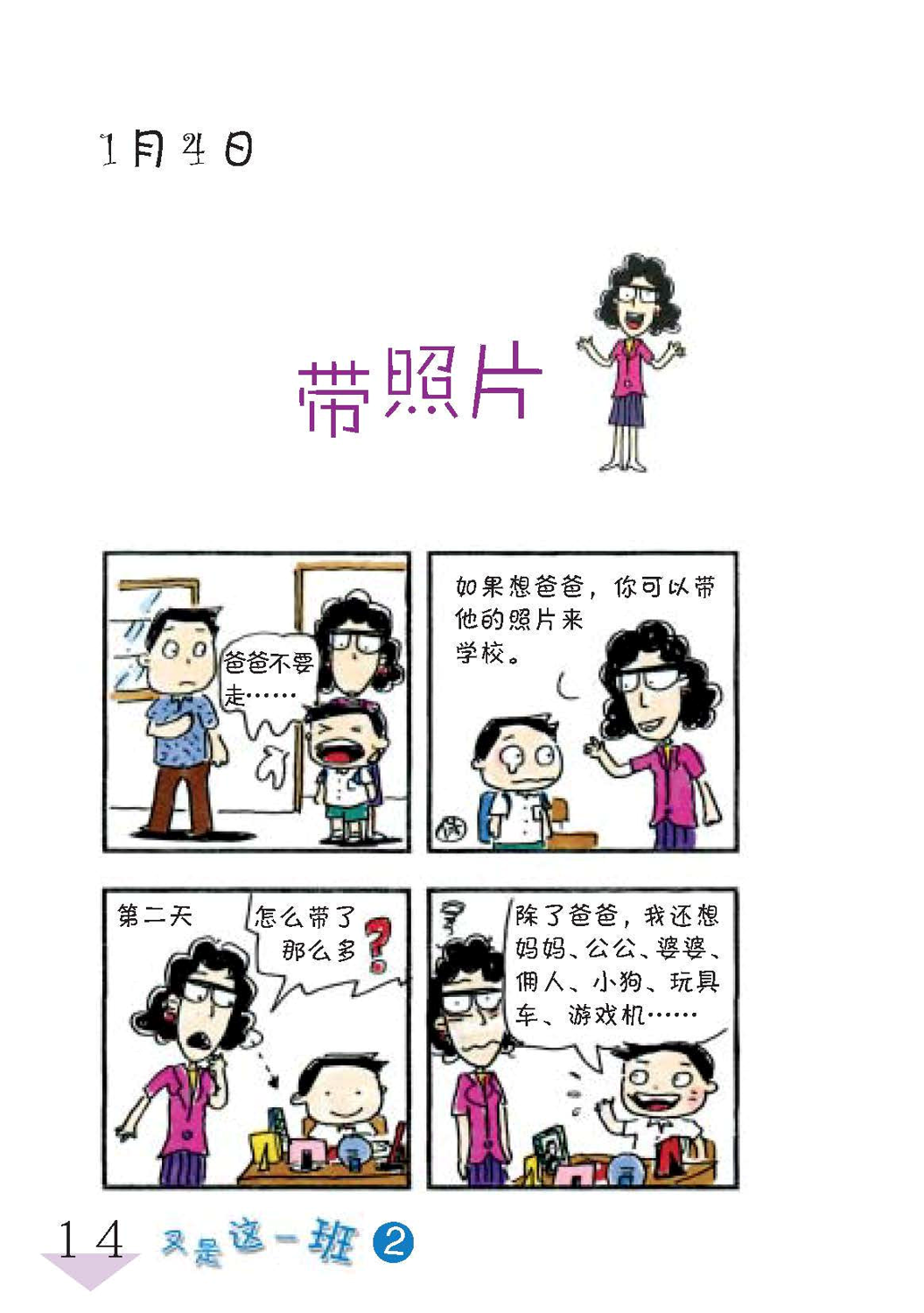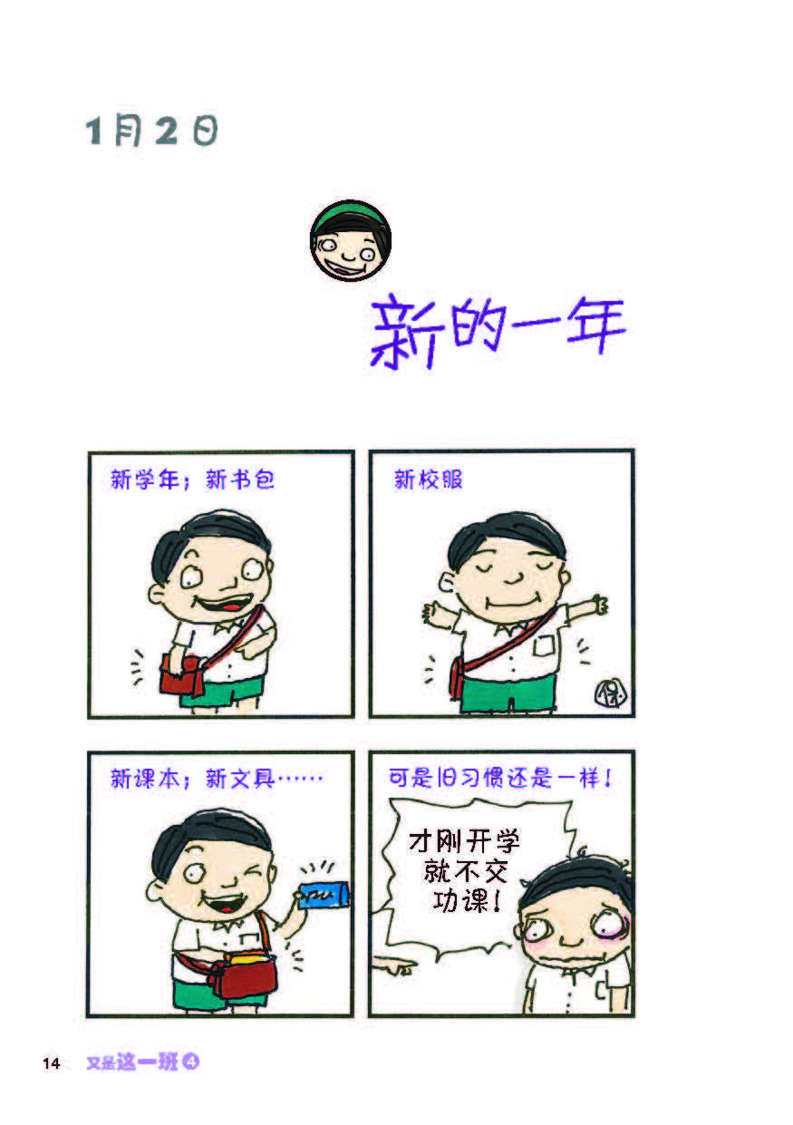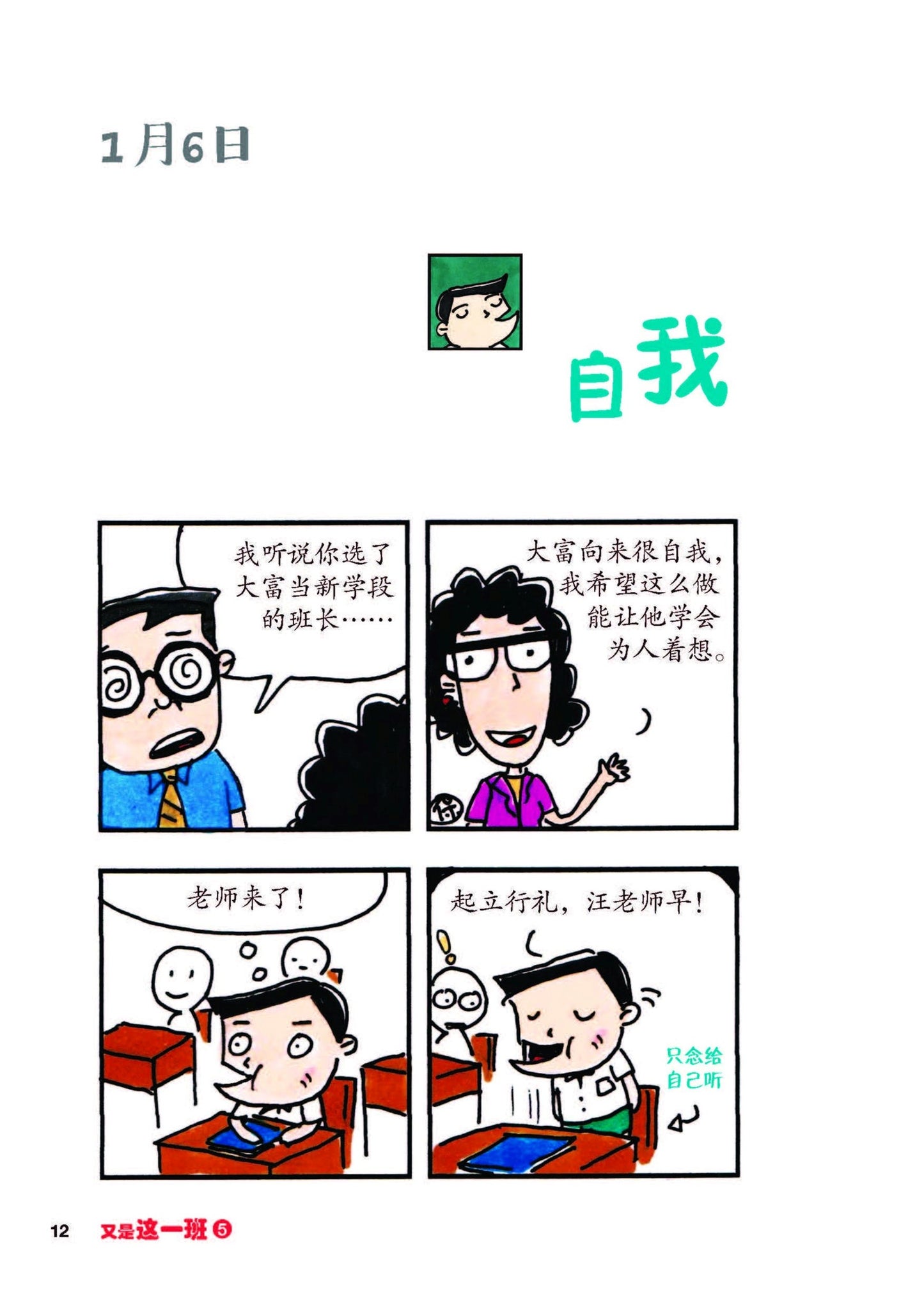 Fun read in preparation for Pri Sch
Enjoyed reading this with my son who's in K2. Although some scenes were not familiar to him (yet), it gave us a chance to share about Pri Sch and helped him look forward to the next year.