生命周期翻翻书 Life Cycle Interactive Books (Set of 3)
Regular price
Sale price
$9.57 USD
Unit price
per
Sale
Share
This is a stellar set of 3 books exploring life cycles.
Includes
动物 Animals - cat, chicken, etc
植物 Plants - grapes, peanuts, lotus etc
昆虫 Insects - butterfly, ant etc
Each page features
Bilingual name
A rhyme
Life cycle depicted
Interesting fact!
What we love about it
Handy size suitable even for toddlers (just watch the flaps!)
Lovely and colorful illustrations, mostly realistic
Interactive flaps are a nice touch to engage busy hands
Reminds us of the circle of life, in every seed lies great potential 
Recommended for Ages: 1-8
Pages: 10 per book
Format: Board book with flaps
Language: Simplified Chinese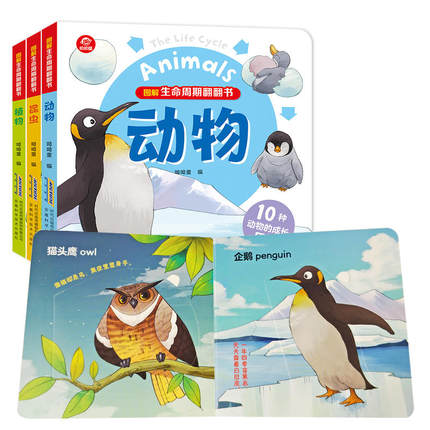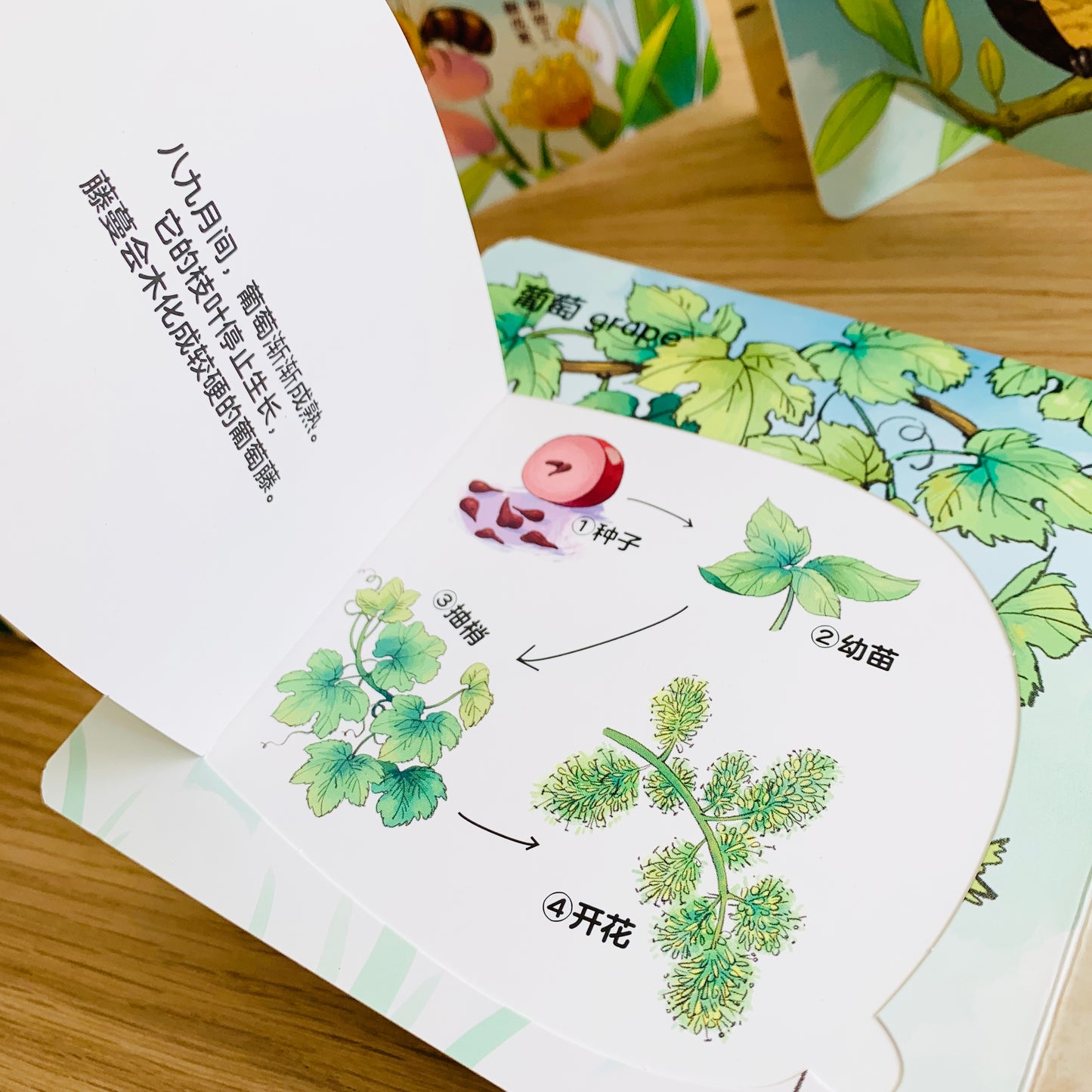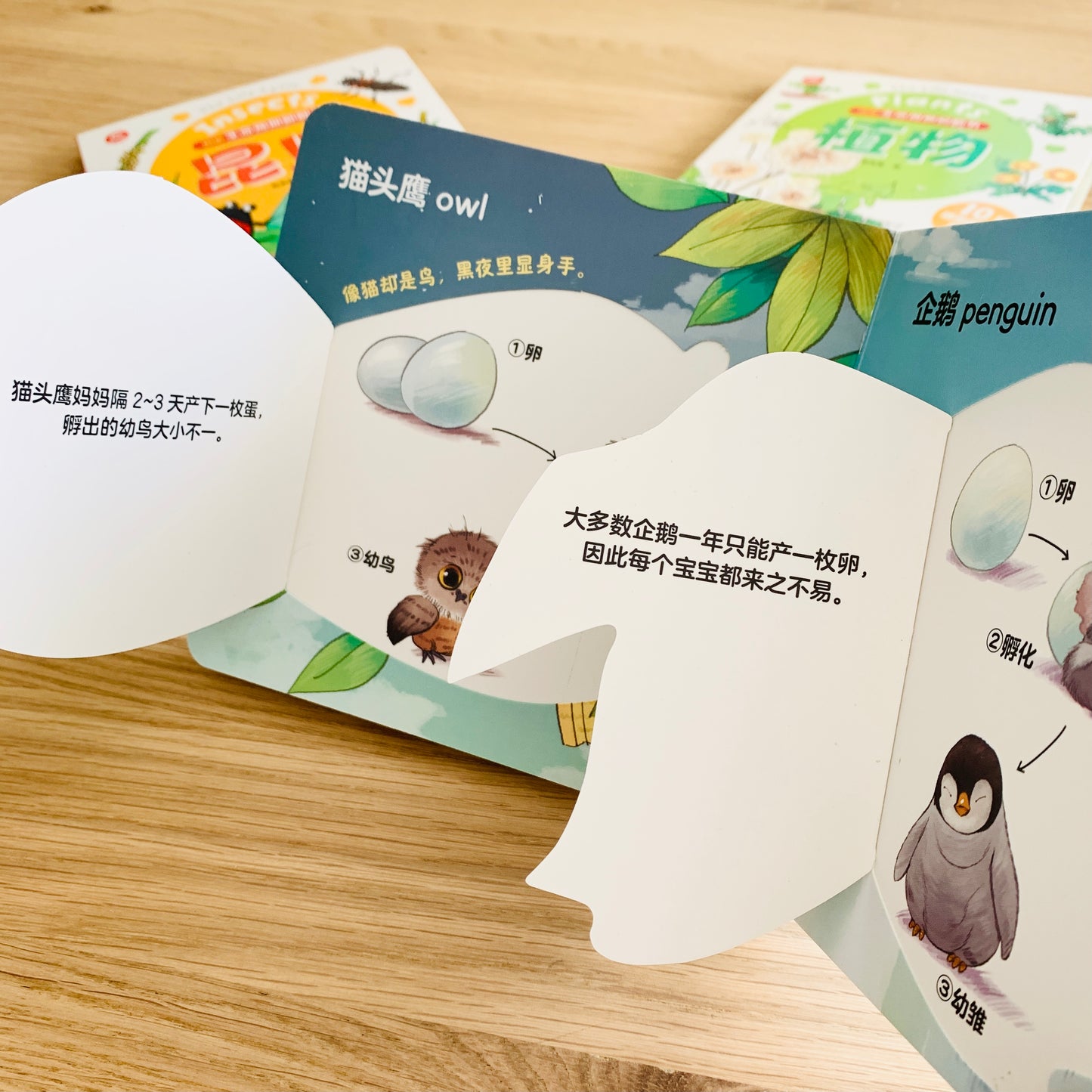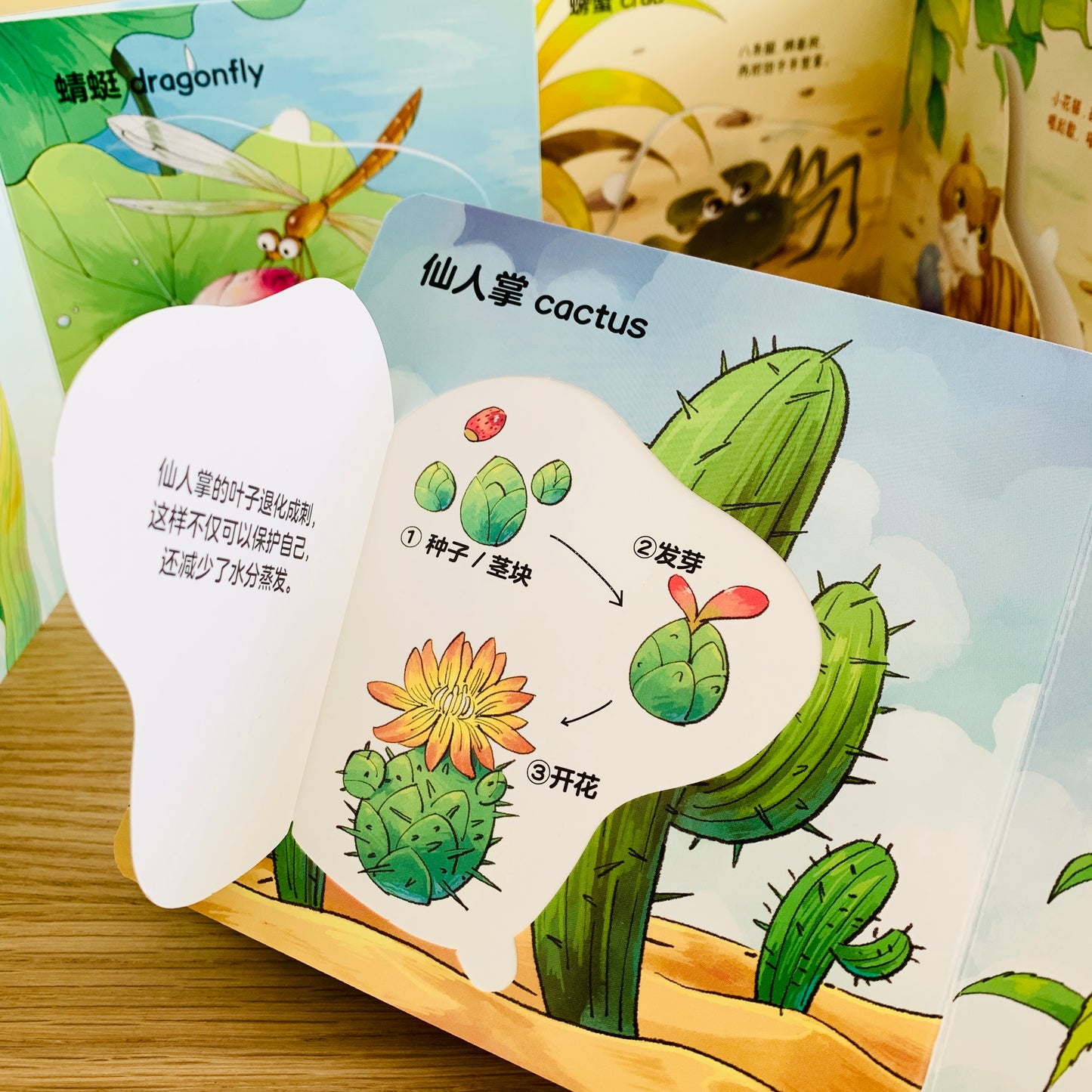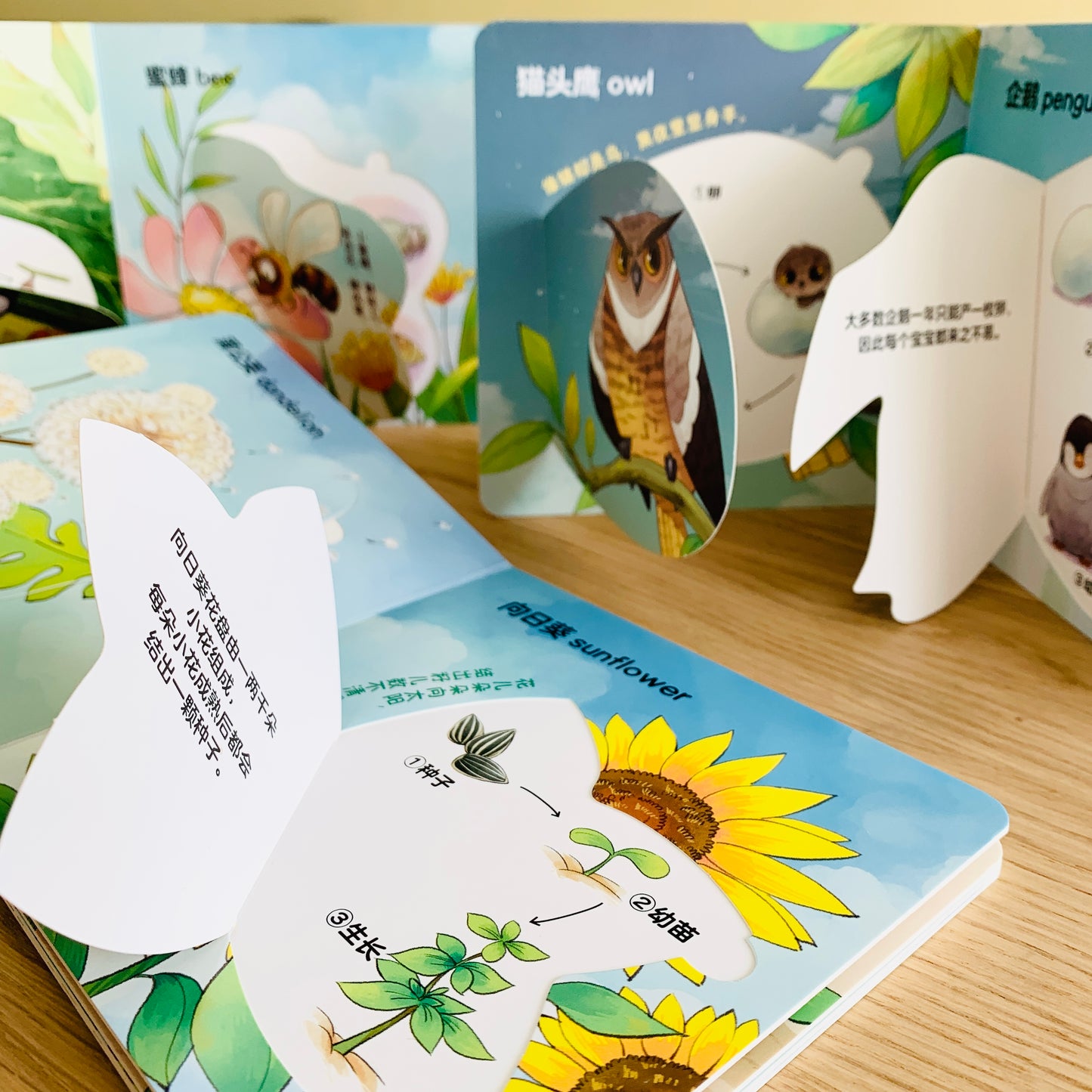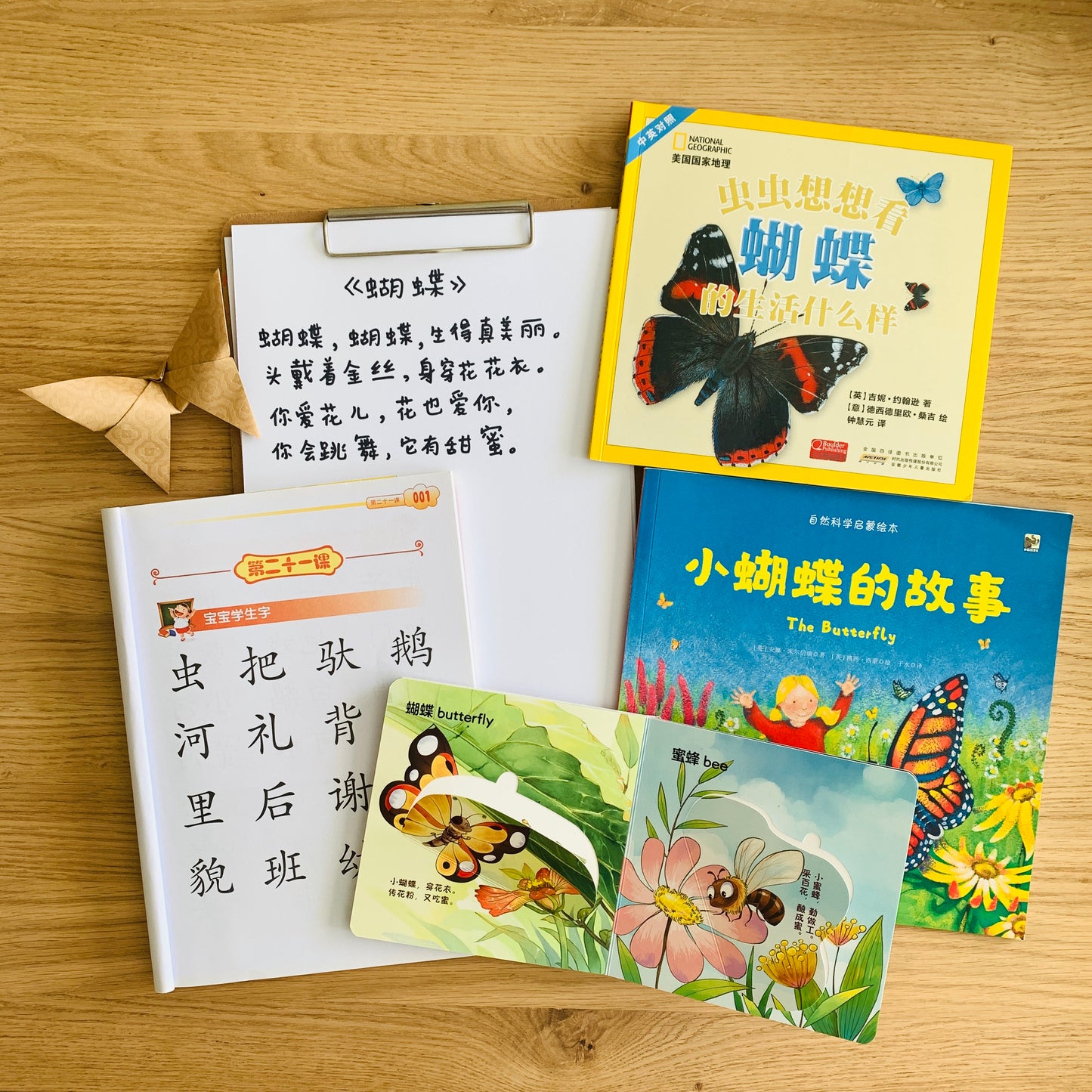 Engaging board books!
Lift the flap books are so good for keeping my toddlers attention. The pictures are bright and colourful and I am also learning about animals and insects through reading these books! A nice touch is the English name of the animal on each page, and complete sentences of commentary/explanation too within the flap so it's not just straight facts without the opportunities to absorb some grammar.
love the graphics!
simple for my 4yo to understand and relatable for her. I love the little rhyme accompanying each life cycle.
my 10mo baby flips through the book too and I love that its hardy so I don't worry about the pages being damaged