汉字是画出来的 Like Pictures Like Chinese + 汉字是拼出来的 Like Puzzle Like Chinese (Set of 2)
Regular price
Sale price
$24.46 USD
Unit price
per
Sale
Share
《汉字是画出来的》 is a perfect book to start kids on word recognition.
and its sequel 《汉字是画出来的》is a great way to expand on that foundation to learn and make sense of a lot more new words!
When words were in its infancy stage, they were presented as drawings on turtle shells and animal bones. Introducing oracle bone script to little ones help them appreciate the history and beauty behind each character that they eventually learn to recognise, recite and write - making learning Chinese so much more meaningful!
Why we love these books
Tells us the story of how words came to be, shows the meaning of words

Book 1 《汉字是画出来的》introduces 108 独体字 primary characters
(象形字 pictogram or ideogram 指事字) 
that are high-frequency and relevant to our daily life
Book 2《汉字是画出来的》joins the individual characters into 合体字 combined characters (会意字 combined ideogram or  形声字 radical plus phonetic components). 
This understanding helps us to decipher the meaning of words that we've never seen before!
The pages on the right are like riddles to solve! Make a guess as to what word it is, before turning the page to reveal the answer!
Recommended for Ages: 2-99
Format: Hardcover
Language: Simplified Chinese
Author: 刘良鹏

Conversation Starters:
- How do you think people of the past recorded down what happened?
- Do you see any parts of your name in the book?

Extension Activities:
- After reading a book, open this reference book to find a character of the same topic eg 鱼 in a book about fish, and the learn to draw the oracle bone script drawing.

Is your child showing interest in learning to read and write? Check out this collection of tools that make learning to read and write lots of fun!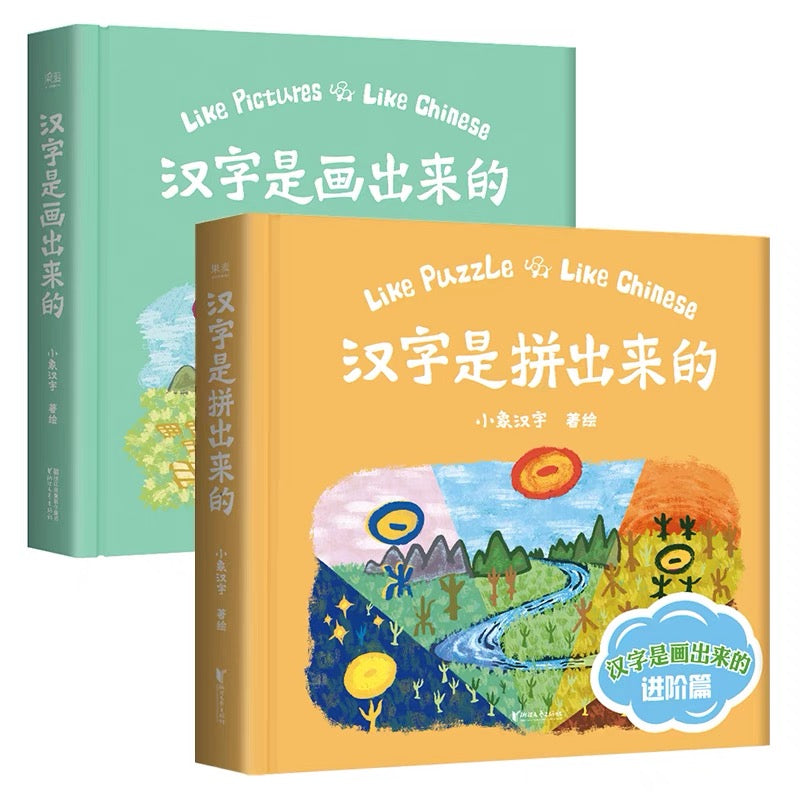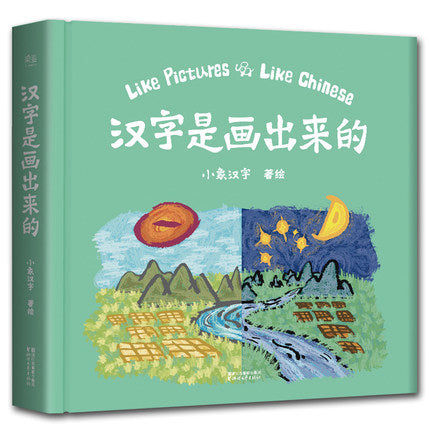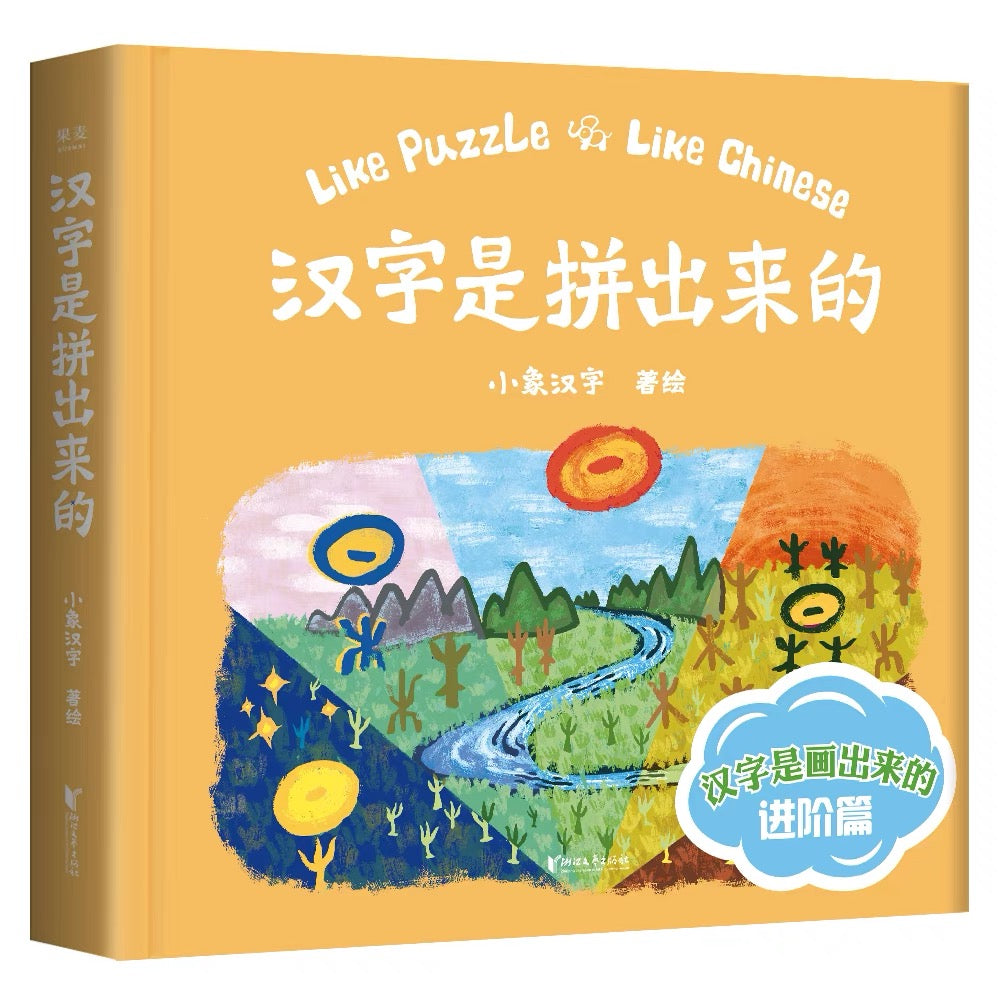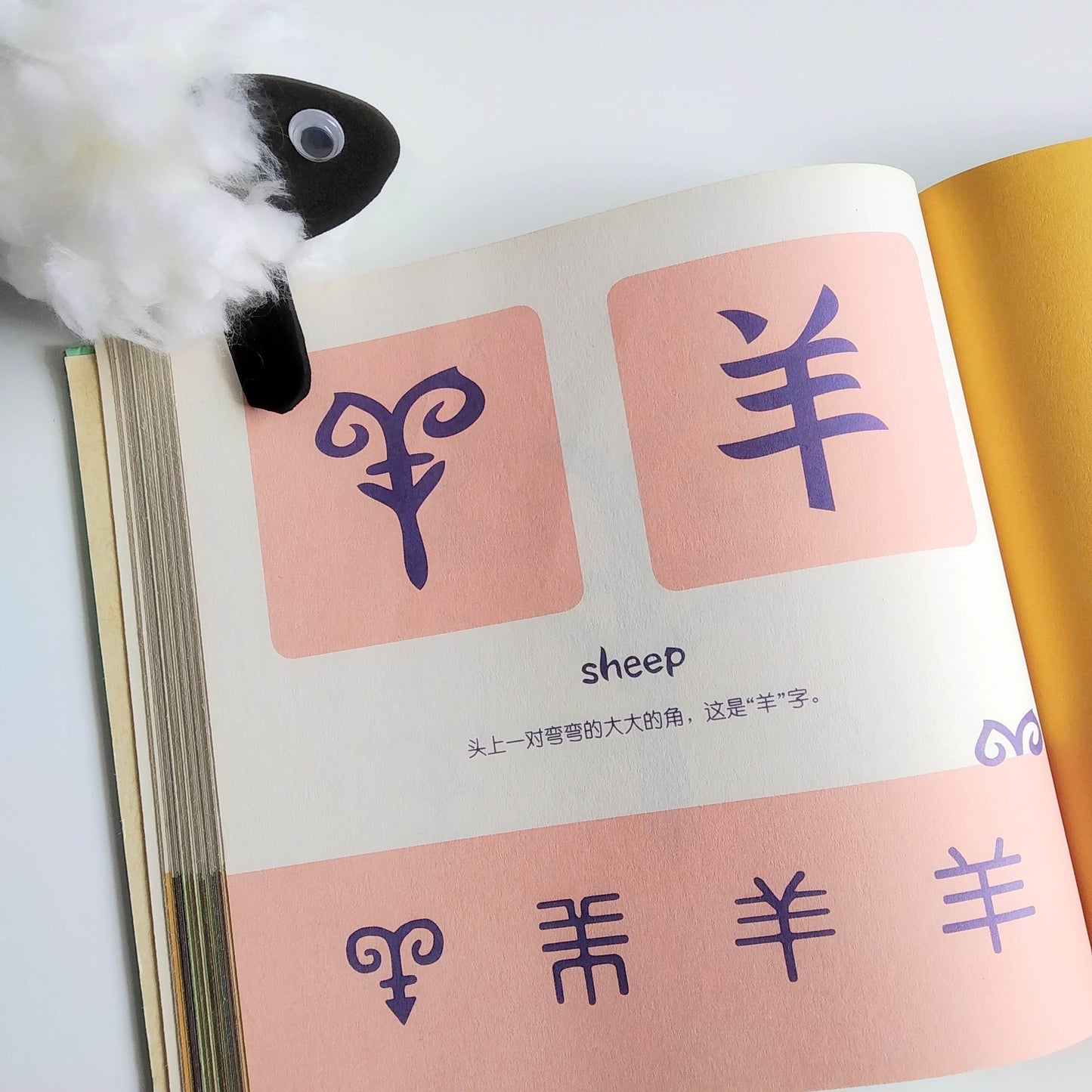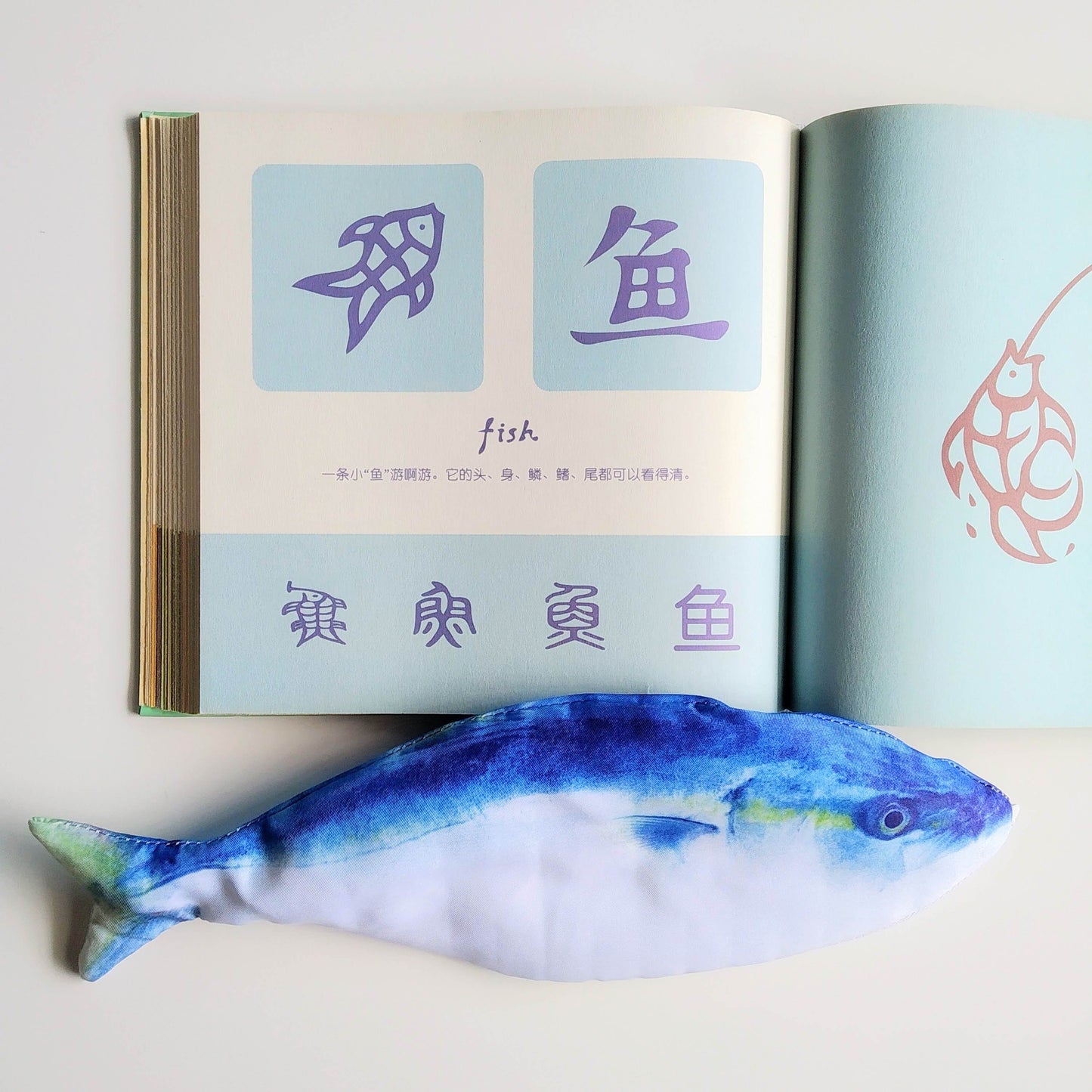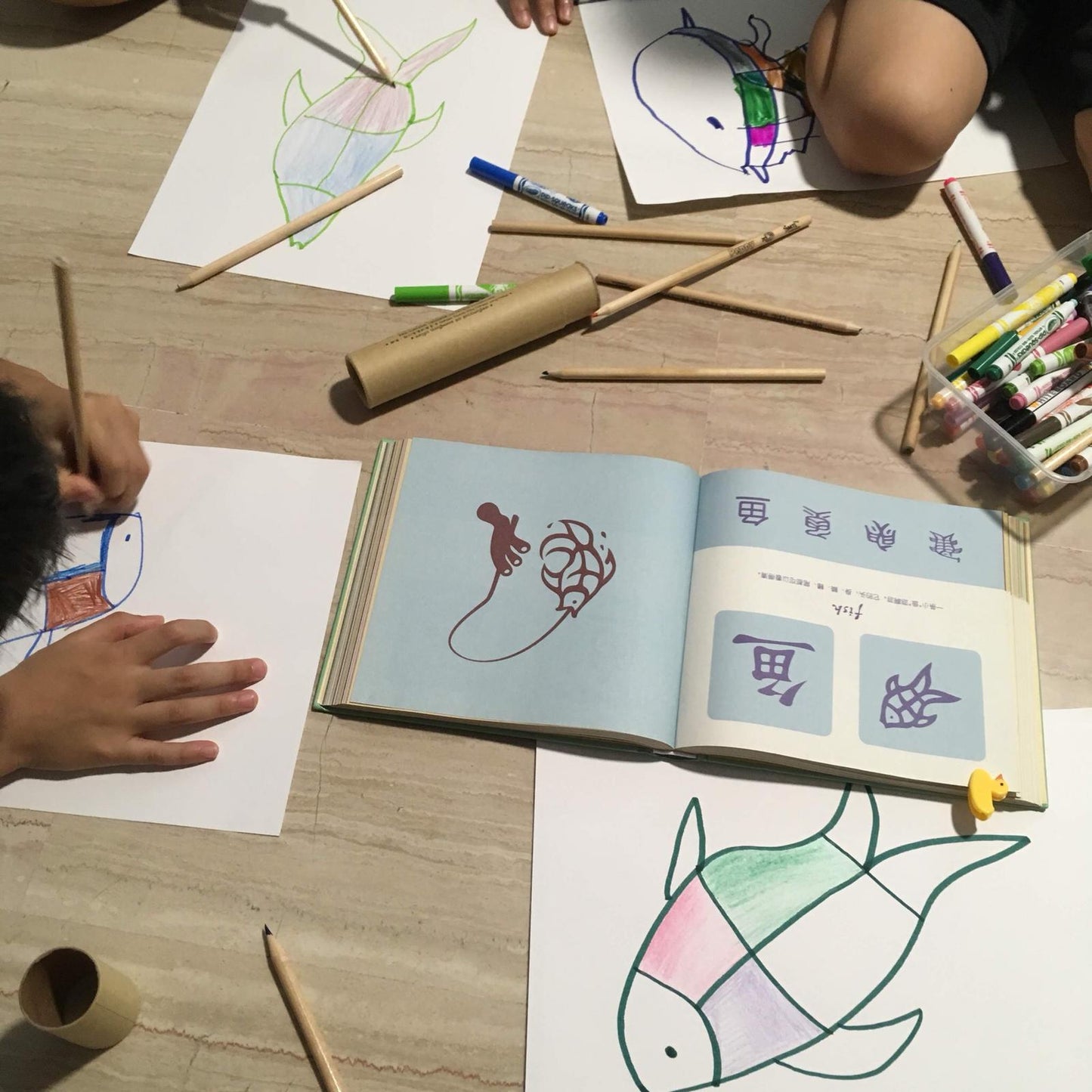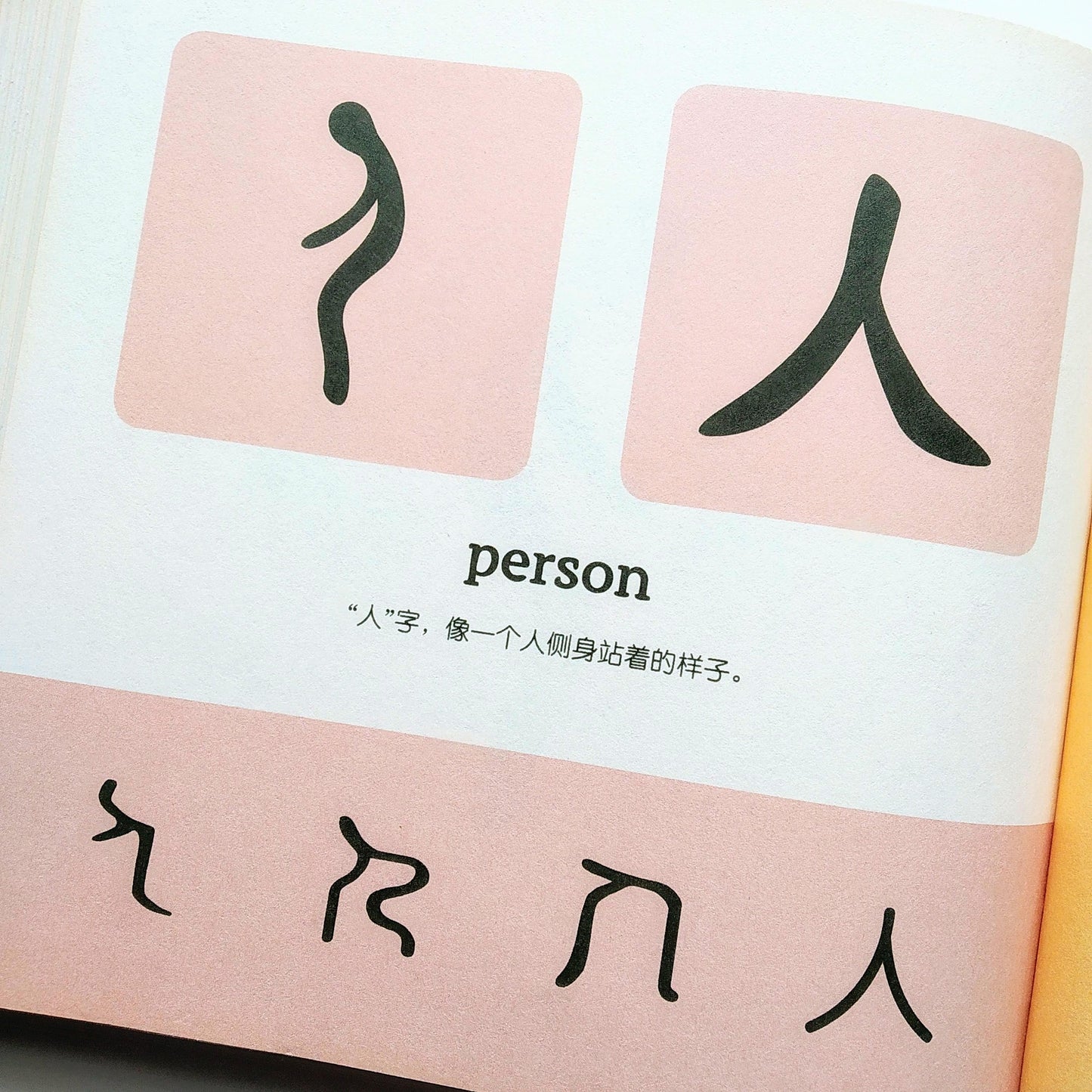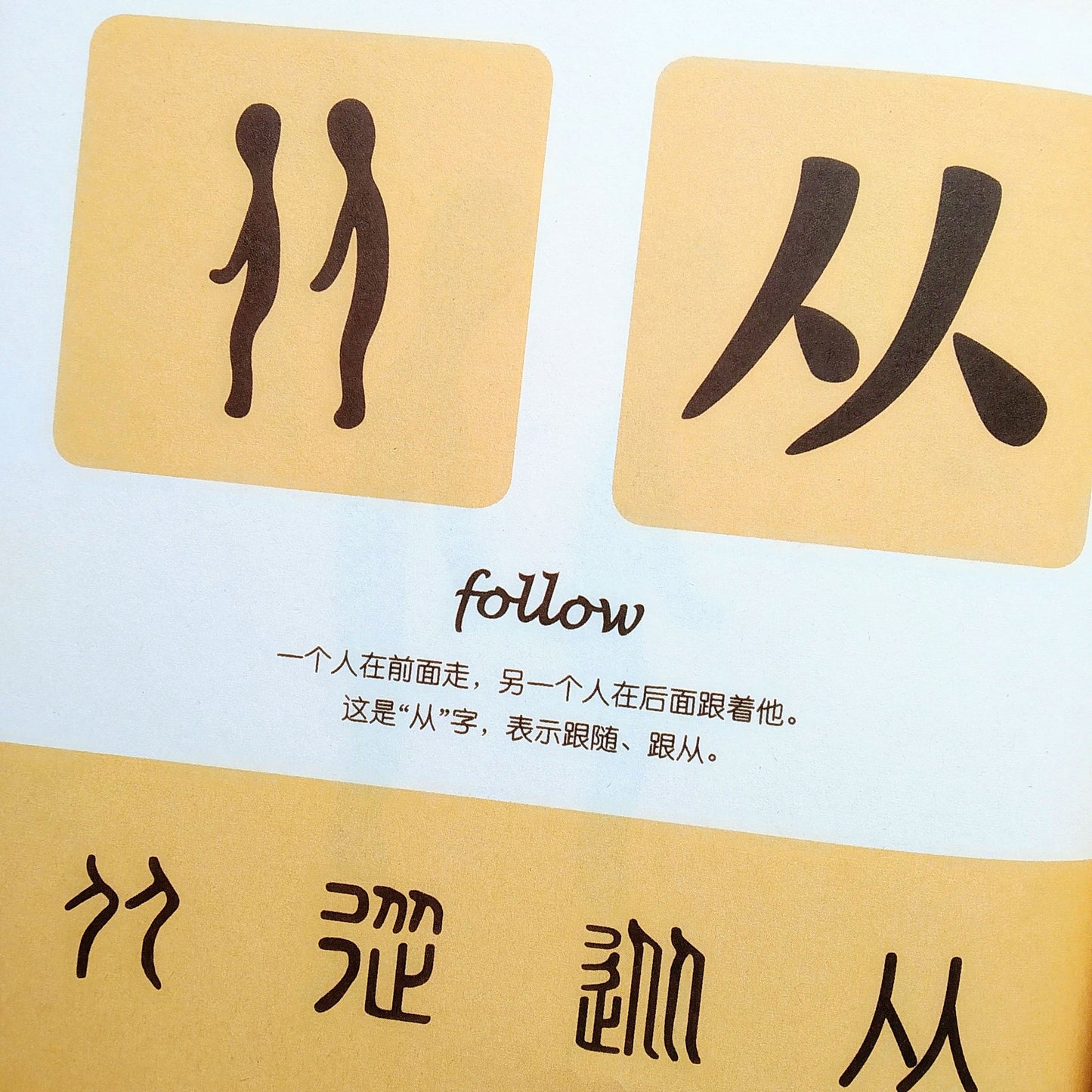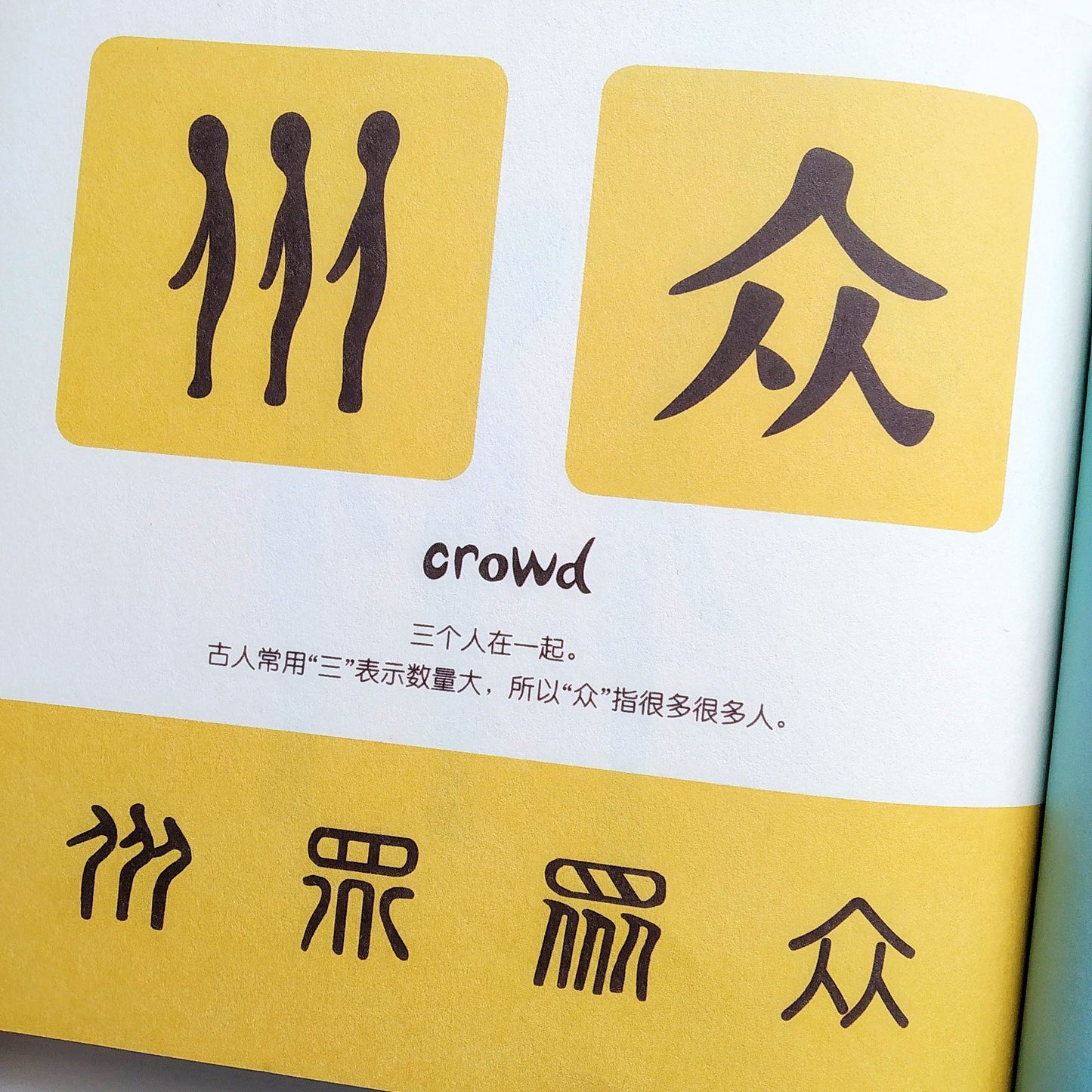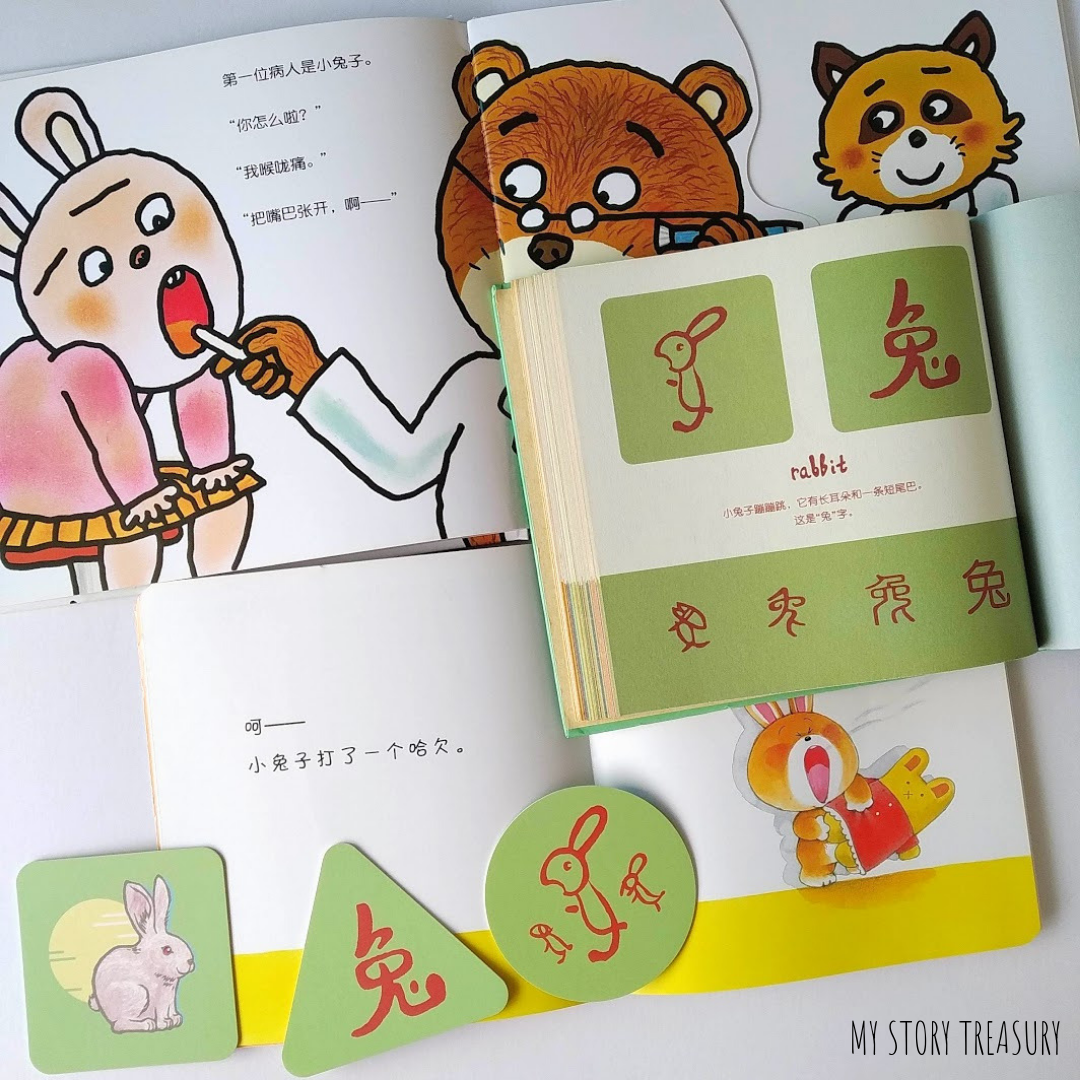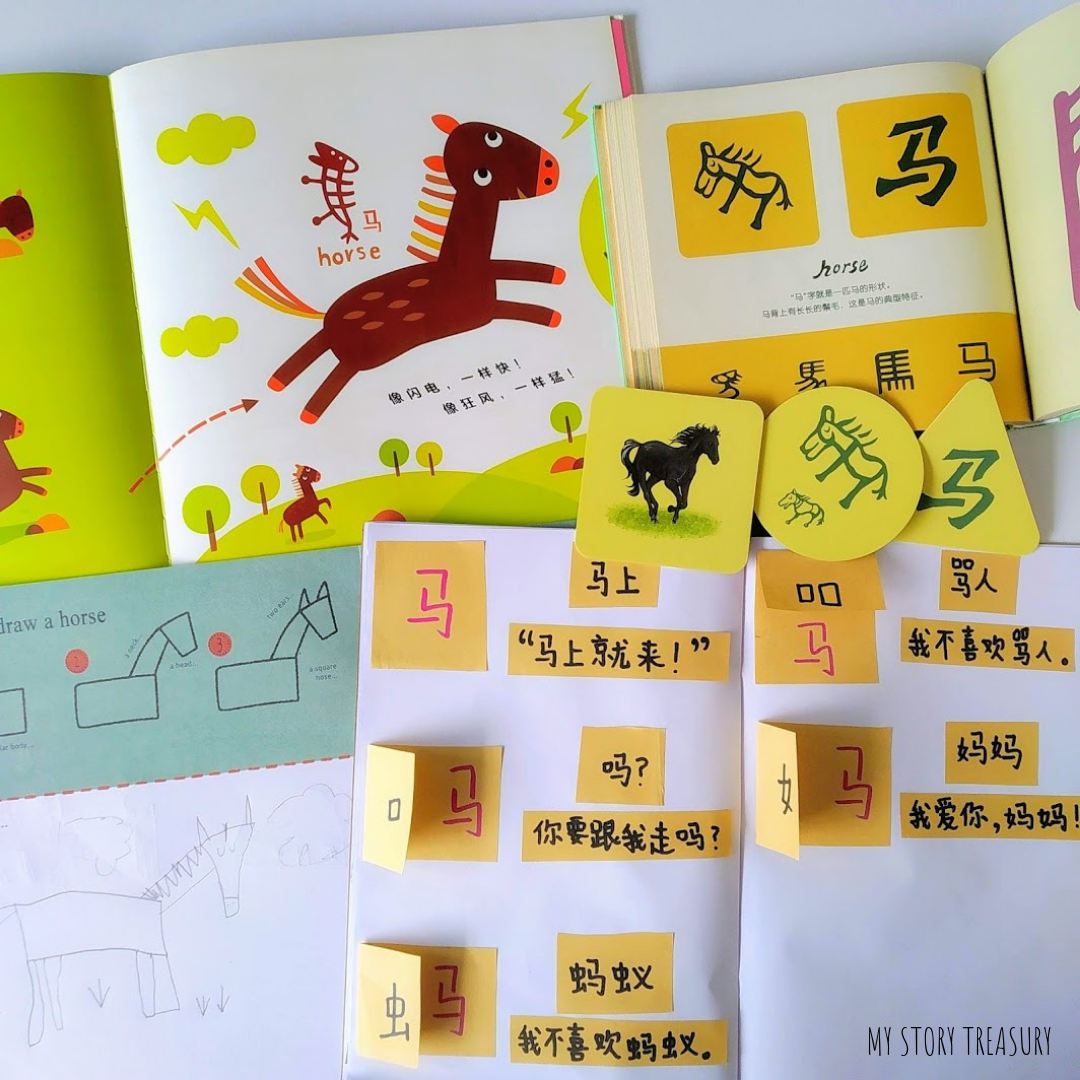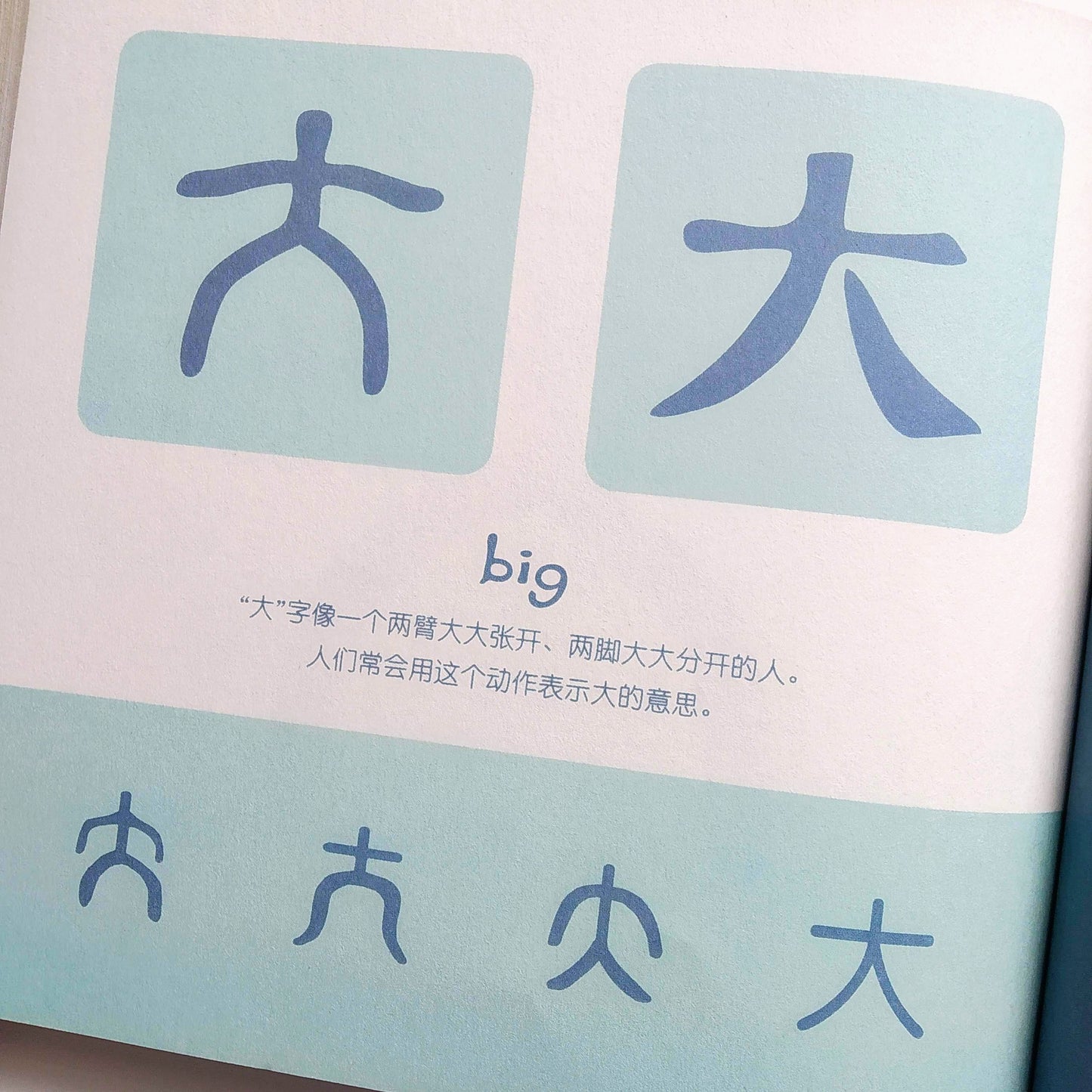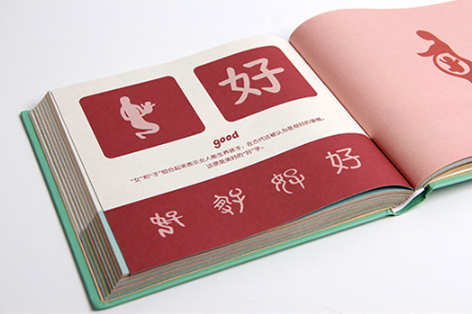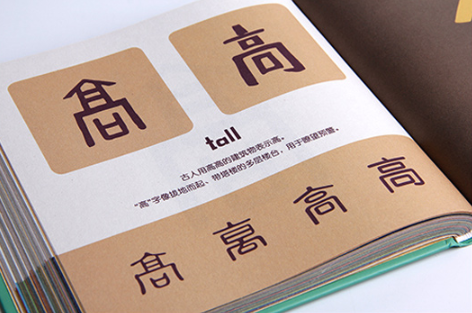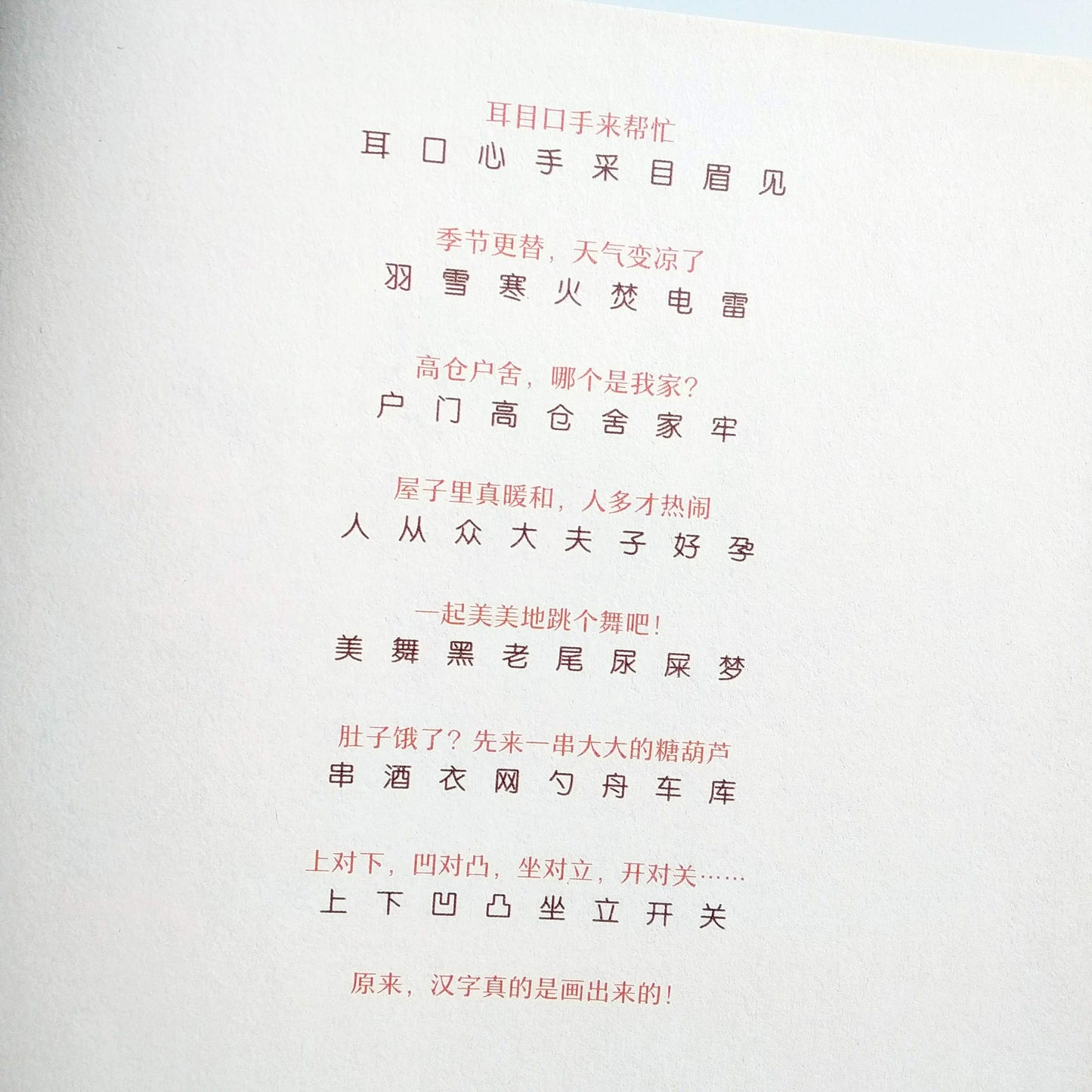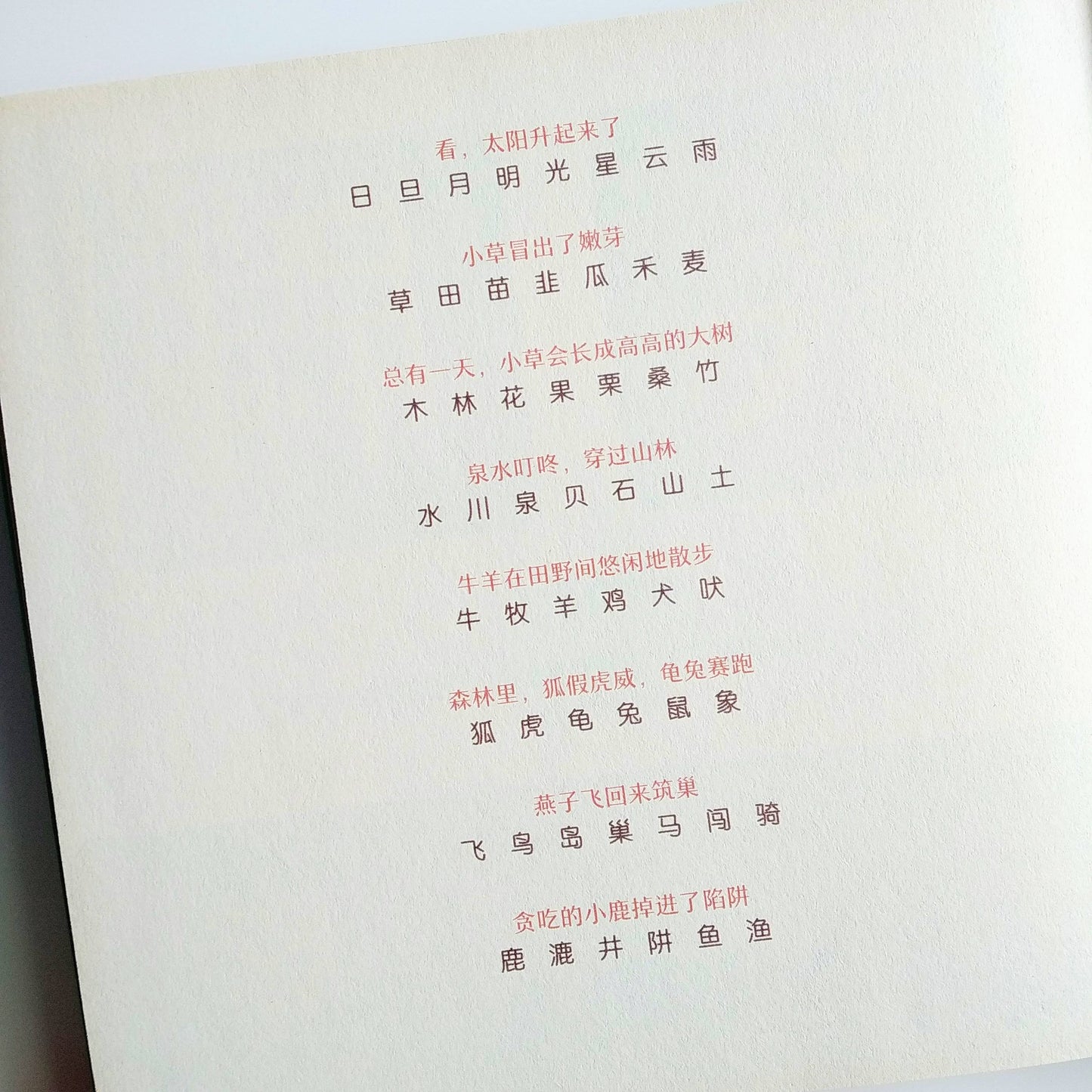 interesting way to introduce Chinese characters
it's interesting to me as an adult too. I'm glad I got this book.
getting another for my friend's daughter!
Fun discovery
Interesting and fun way to see how the characters come about! This brings meaning to the words instead of just pure memorisation of the strokes.
汉字是拼出来的
I've bought the first book 汉字是画出来的 elsewhere and am very glad to find the second book 汉字是拼出来的 on My Story Treasury! This set is a valuable resource when trying to teach Chinese words. It shows the logical thought processes of olden Chinese when they were setting the script from life to picture based characters. Definitely useful for children as they also see the formation of words and build a better understanding of Chinese characters.
Great book to introduce Chinese characters
The drawings are nice, words are simple for children to understand. A good Chinese characters introduction book to children
Thank you dear S for taking the time to leave a review! Grateful to know our resources are useful in your home (: Happy learning!
Kept the kids intrigued
The kids were very engaged in trying to identify what each character could be representing. Good for helping kids (and adults) to see the origins of Chinese characters. Just wish that they also had the Han Yu PinYin for the characters too.