幼儿启蒙知识库 Little Encyclopedia (Set of 12)
Regular price
Sale price
$17.77 USD
Unit price
per
Sale
Share
Learn about daily details of life - little things that we experience together can be such rich content for conversations and reflections!
If you are trying to speak more Mandarin with your child, 宝宝的一天 gives you tons of simple Mandarin terms and phrases to use right now, in your daily conversations. No need to translate on the fly and waste precious braincells!
Featuring some titles within:
If you are expecting, do not miss 宝宝的诞生, which is one of the best books I have come across covering
- conception,
- pregnancy,
- birth,
- multiples,
- what a child should take note of when interacting with a newborn,
and more.

自然 has a special place in our heart because we love nature! It shows the parts of a tree, different seasons, weather, low tide, ocean, in the pond, tropical rainforests, desert and more.

宝宝小心 will be appreciated by any parent wanting to show cause and effect of dangerous actions, in simple sentences and with self-explanatory pictures!

Reading Tip:
Many times I don't read the entire book in one sitting, and there is no need to read word for word just to get the task done. We enjoy going at the kids' pace, if they stop to see something closely we take it as a cue to spend more time chatting about it and recollecting past experiences. In such times, my boys often ask "Mama, how to say this in Chinese?" and then try it out in a Mandarin sentence as they encounter them, since it is something they like and can relate to!

Over time, these small conversations and moments of happy interest accumulate to build their love for and confidence in speaking Mandarin. 万丈高楼平地起。We will get there!
Titles within:
宝宝的一天 A Child's Day
保护地球 Protecting the Earth
礼貌 Manners
幼儿园 Preschool
动物 Animals
宝宝小心! Be Careful, Child!
自然 Nature
健康 Health
身体 Body
城市 City
家 Home
宝宝的诞生 Baby is Born
Recommended for Ages: 2-9
Pages: 360
Format: Softcover
Language: Simplified Chinese
Author / Illustrator: (法)鲍蒙 (法)米希莱
Translated from: French
Translated by: 荣信文化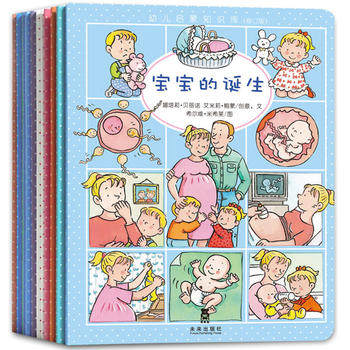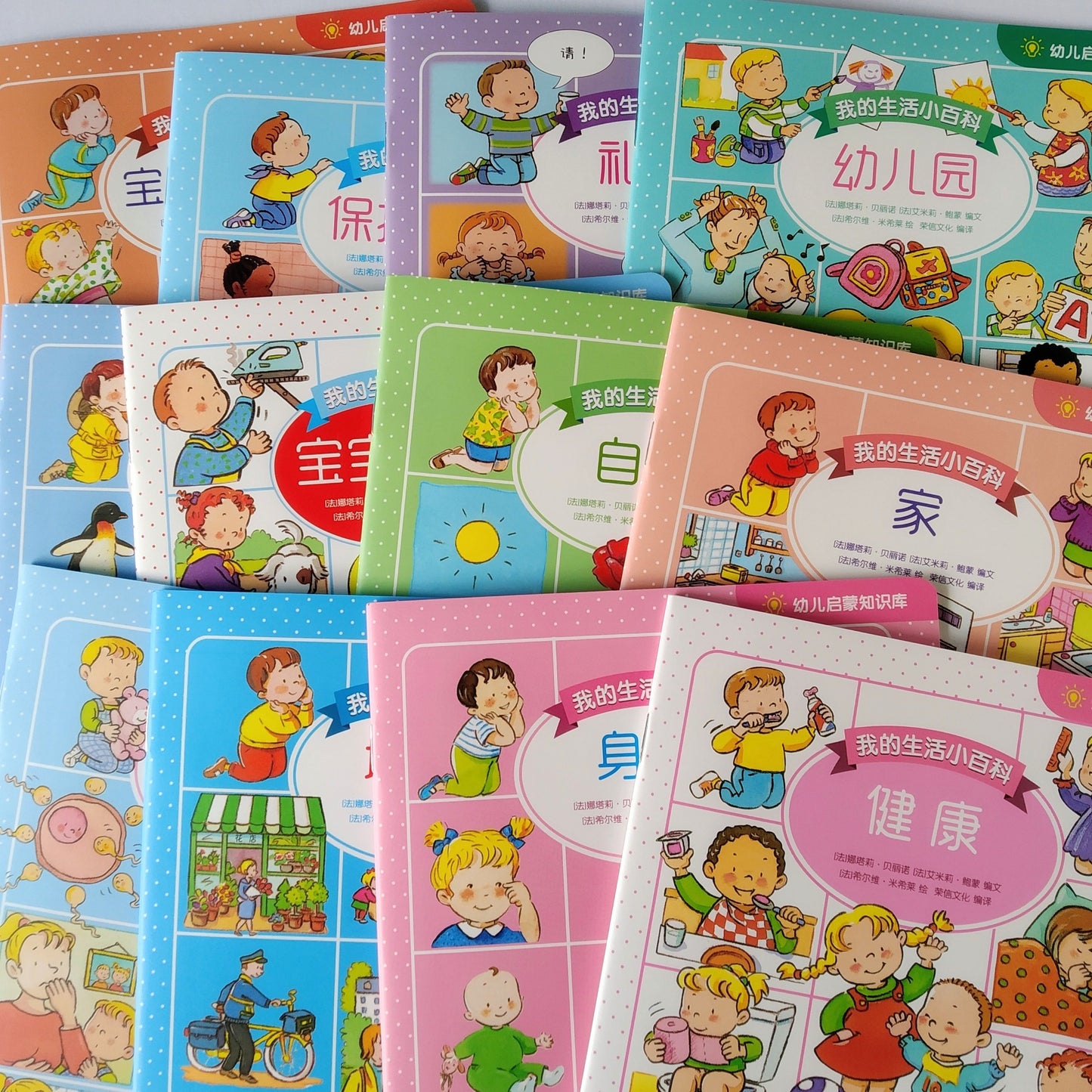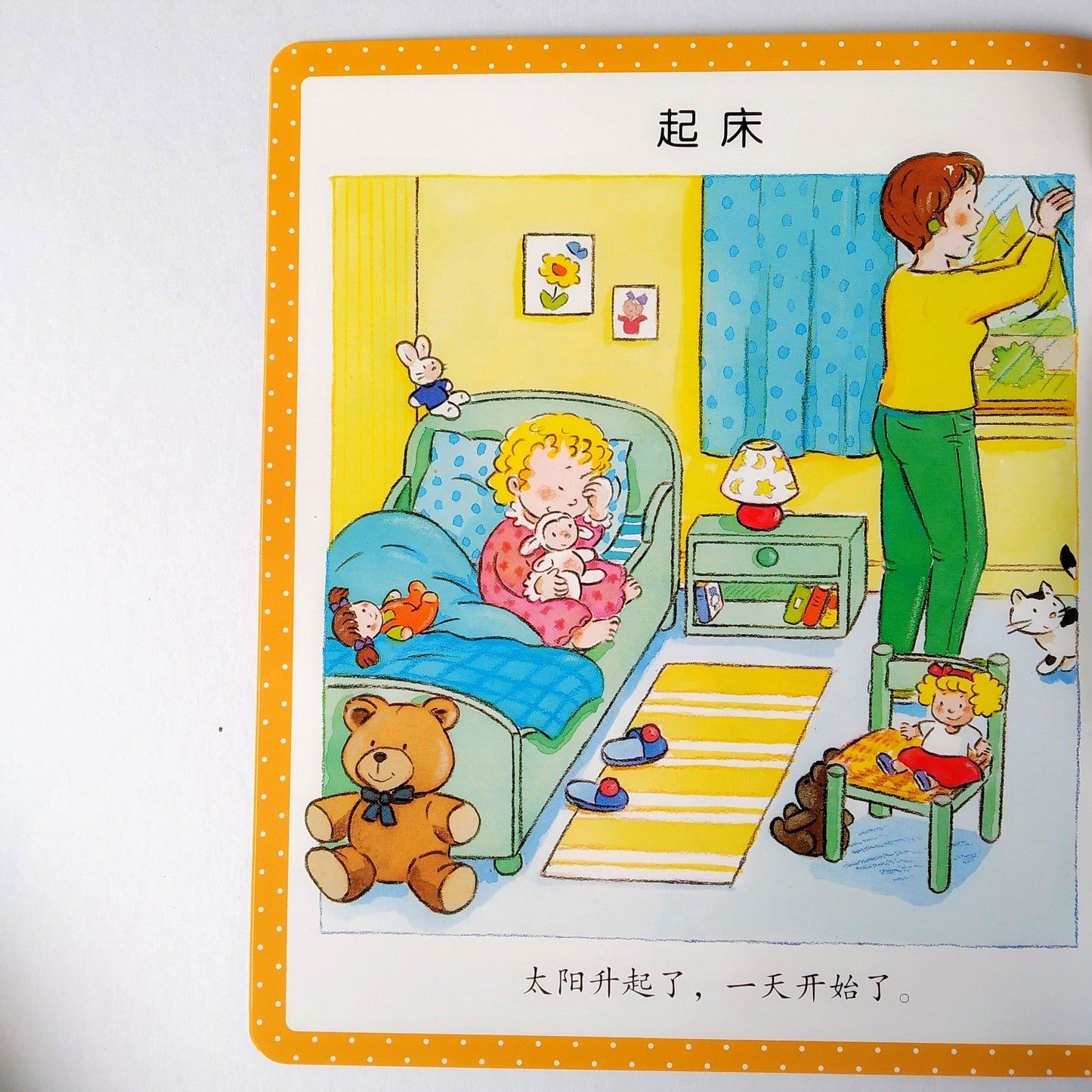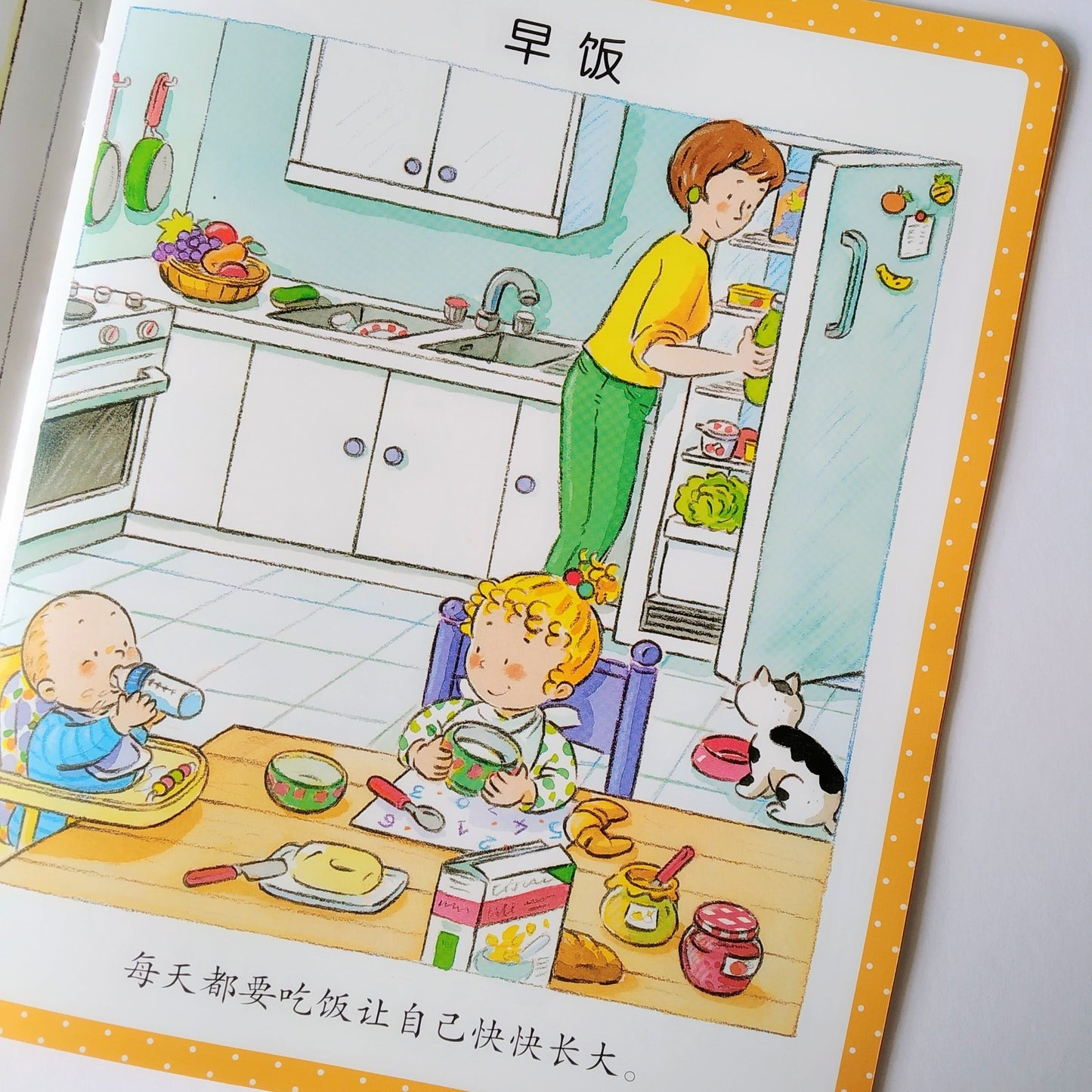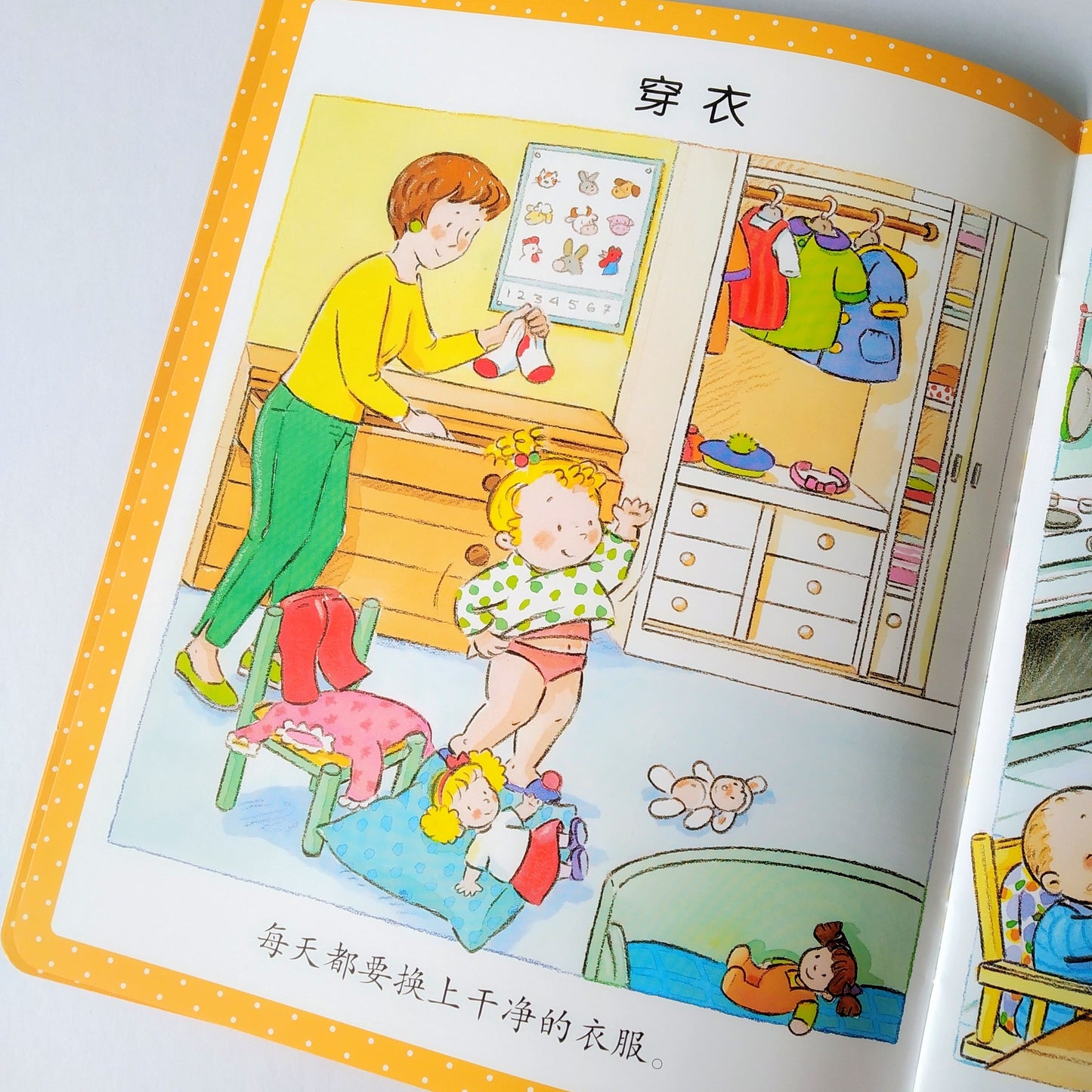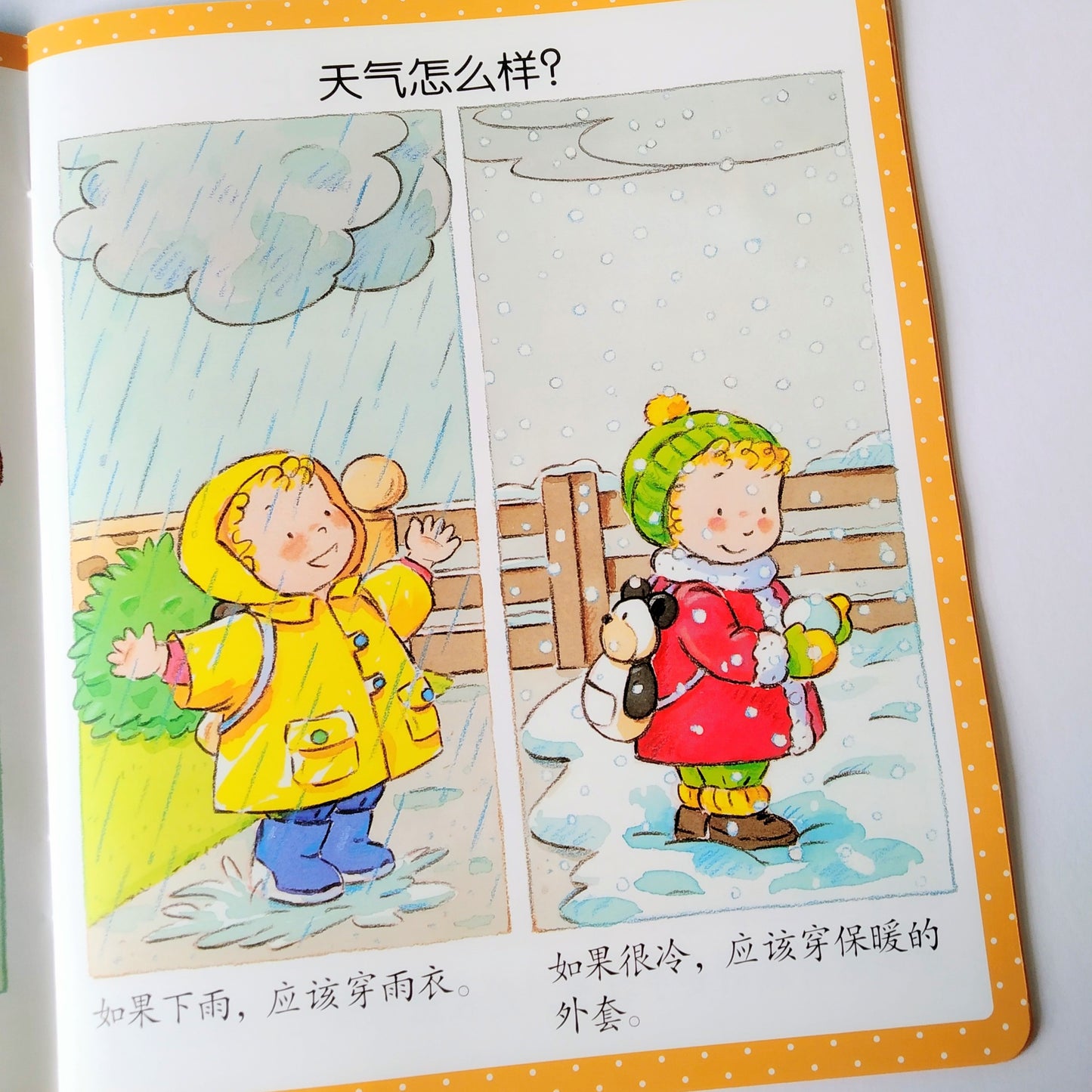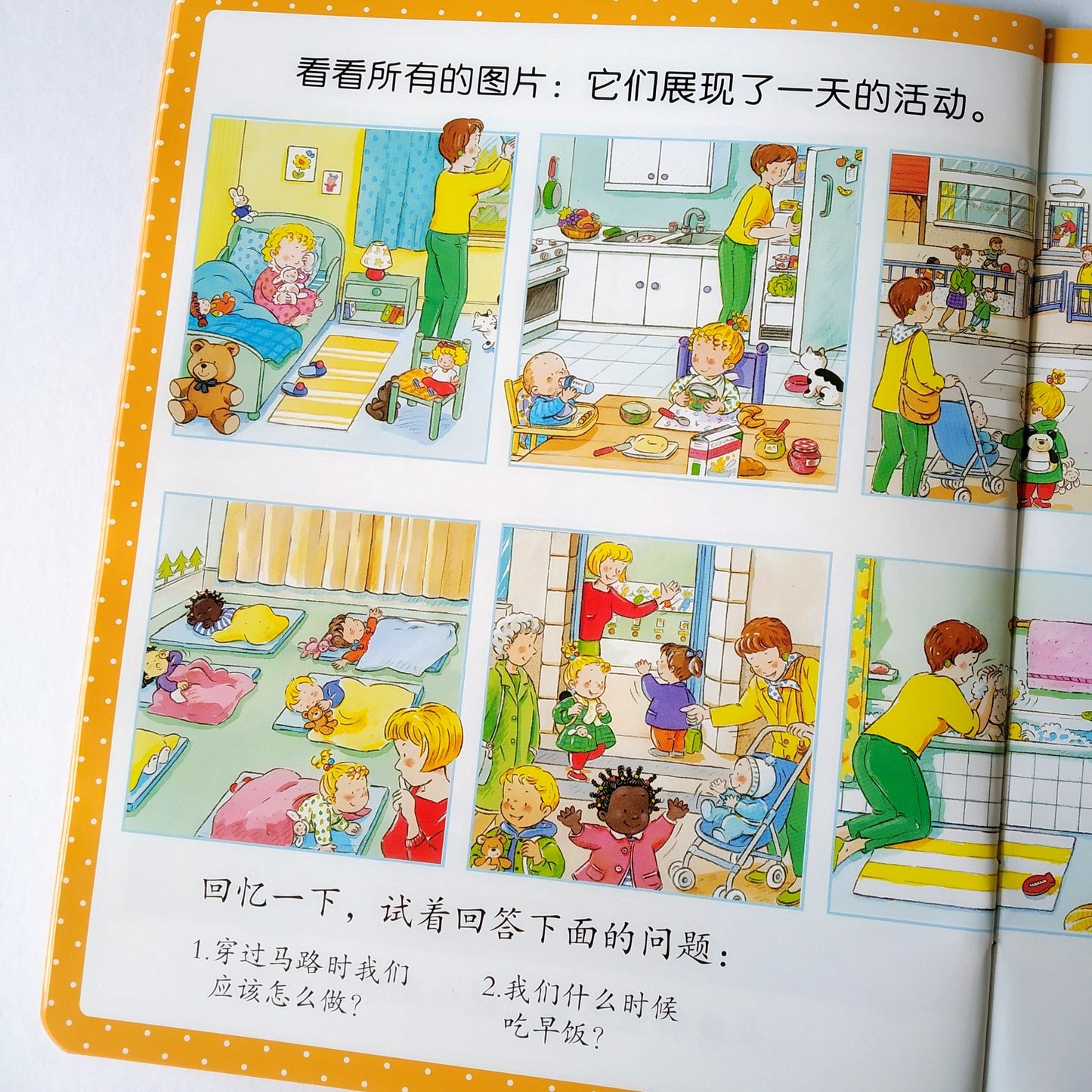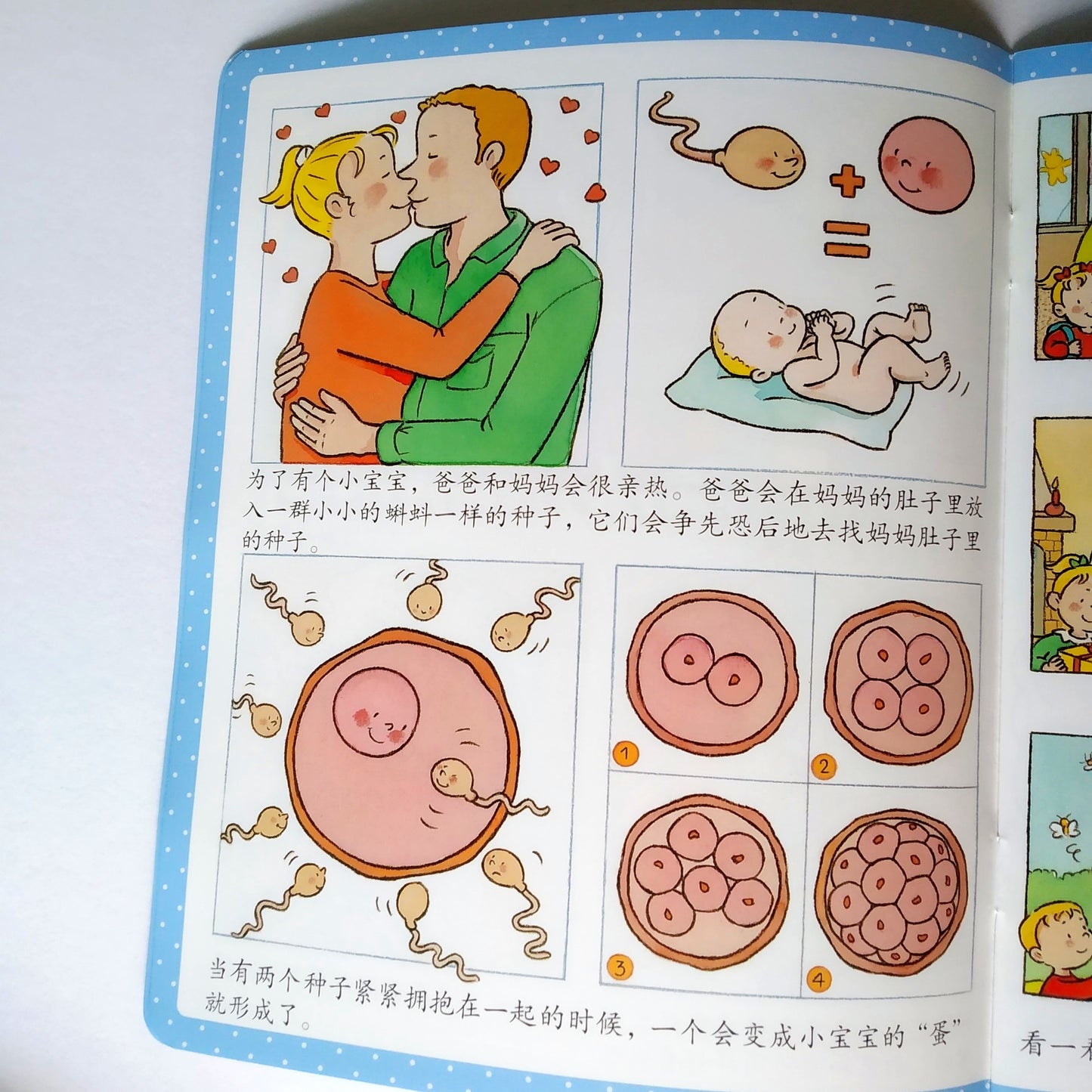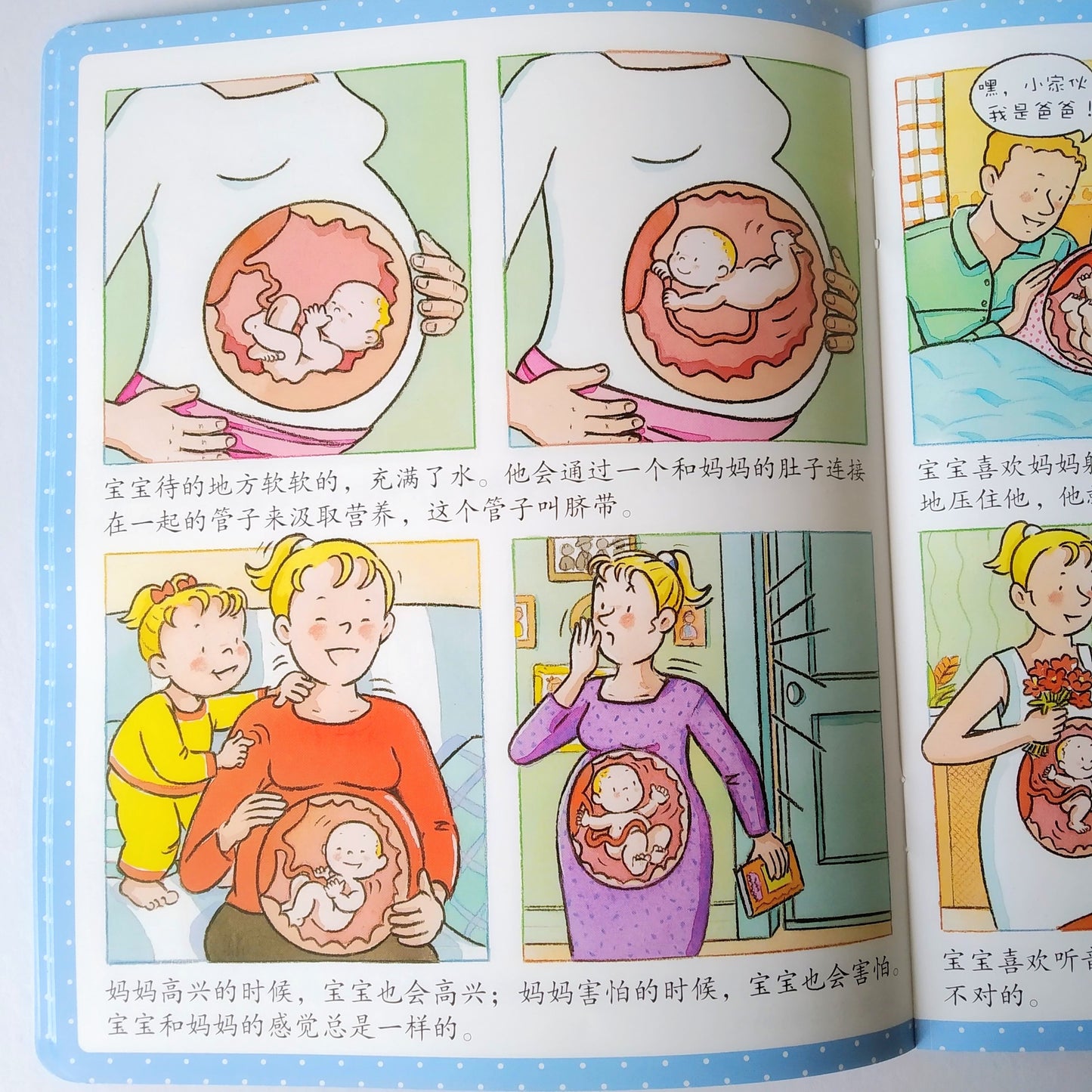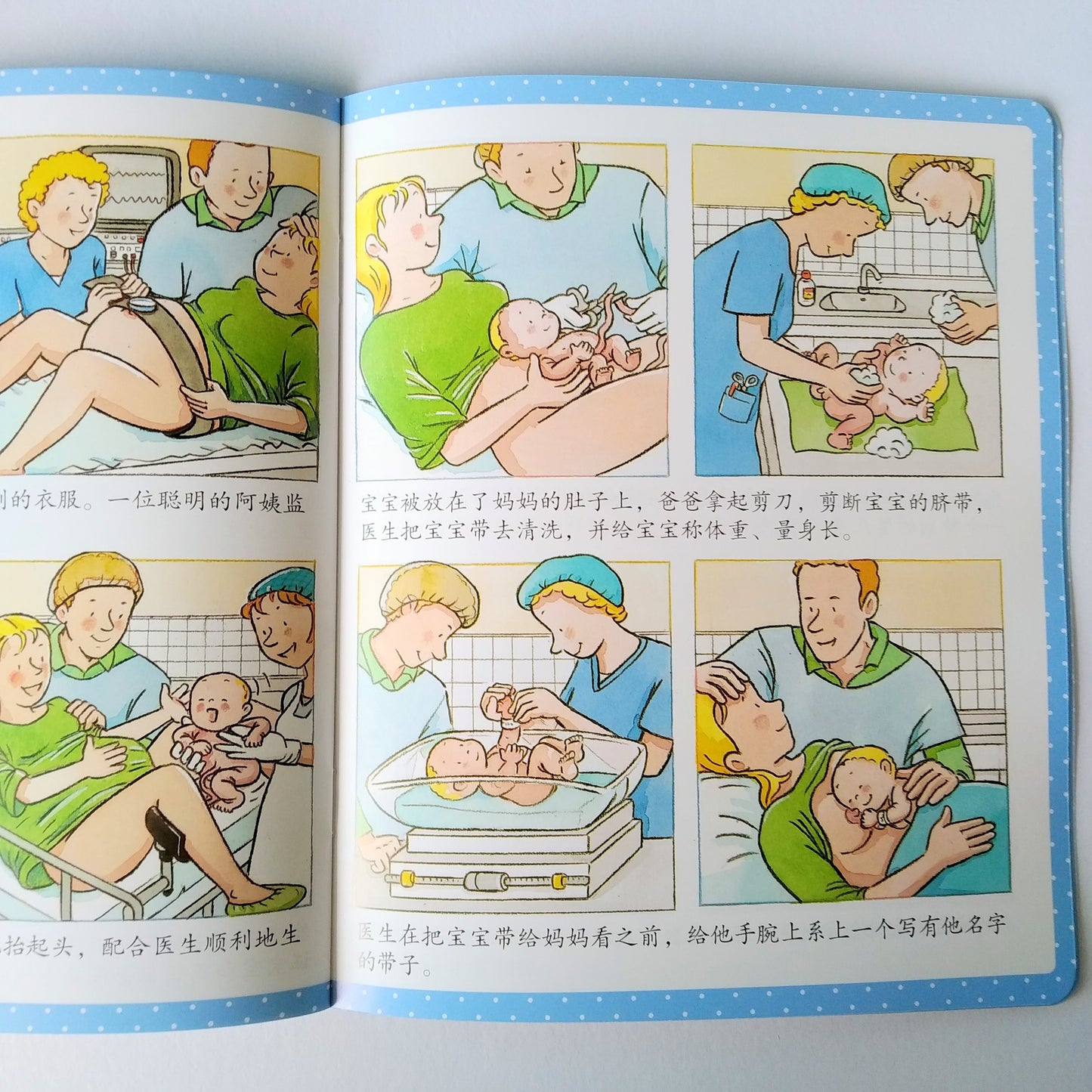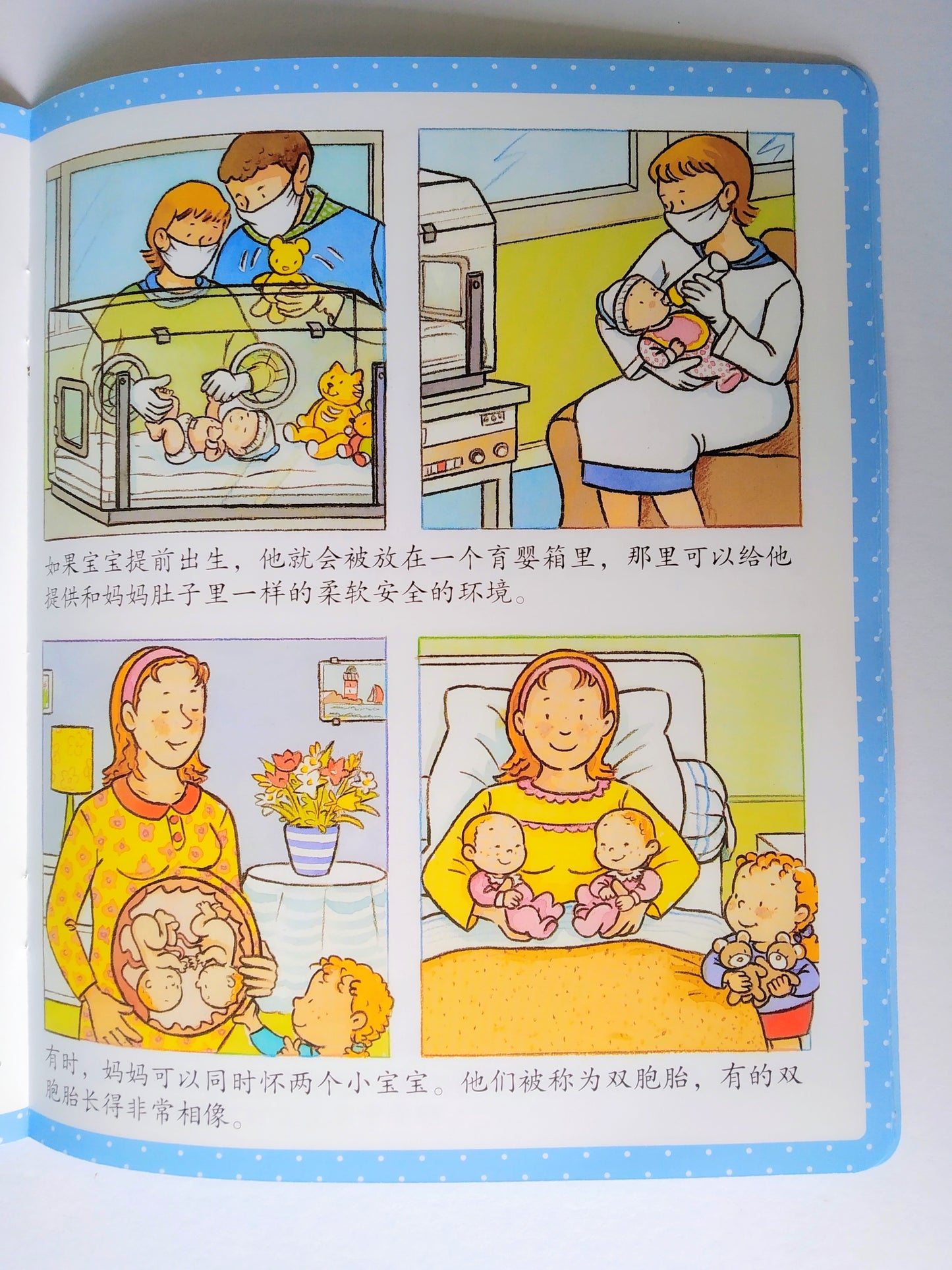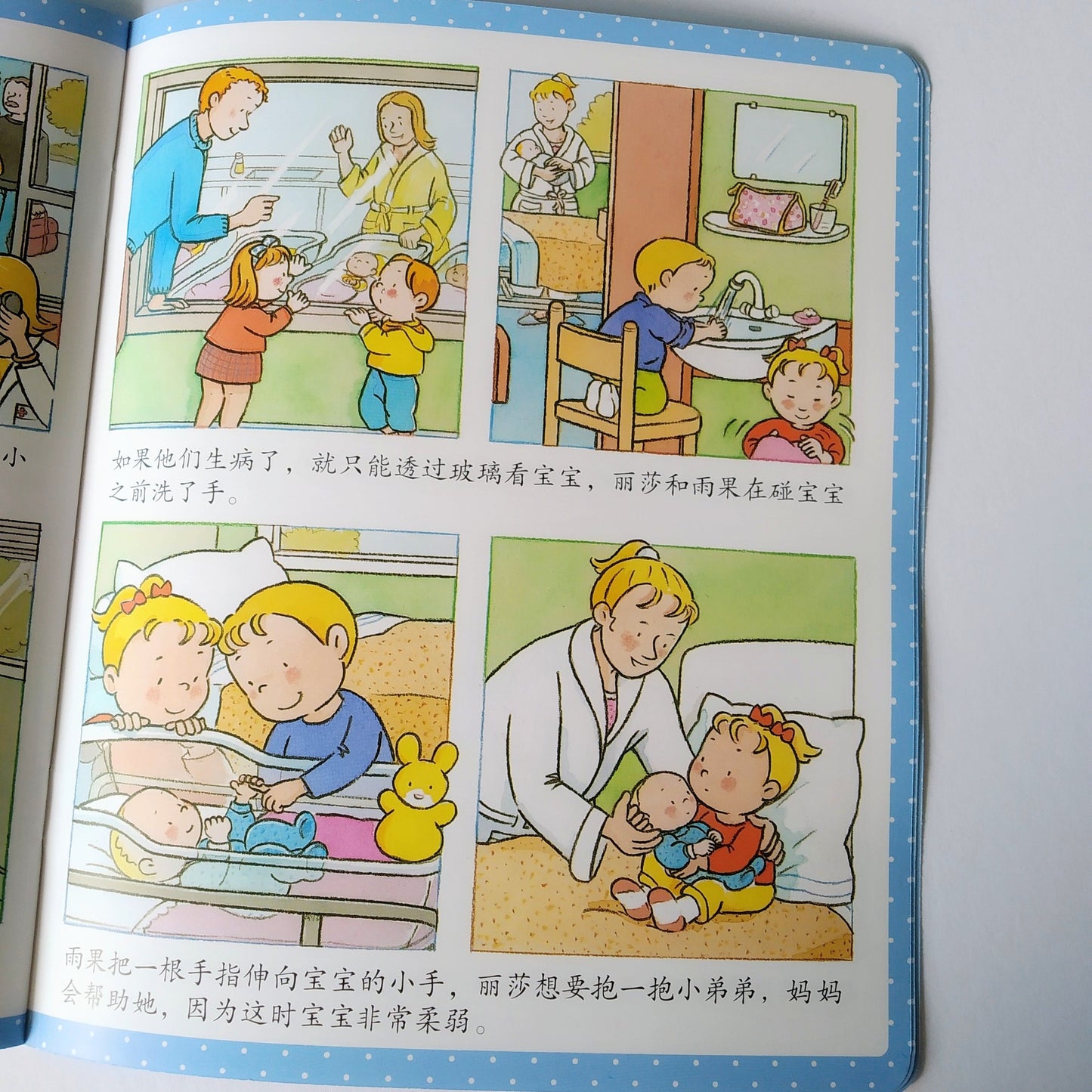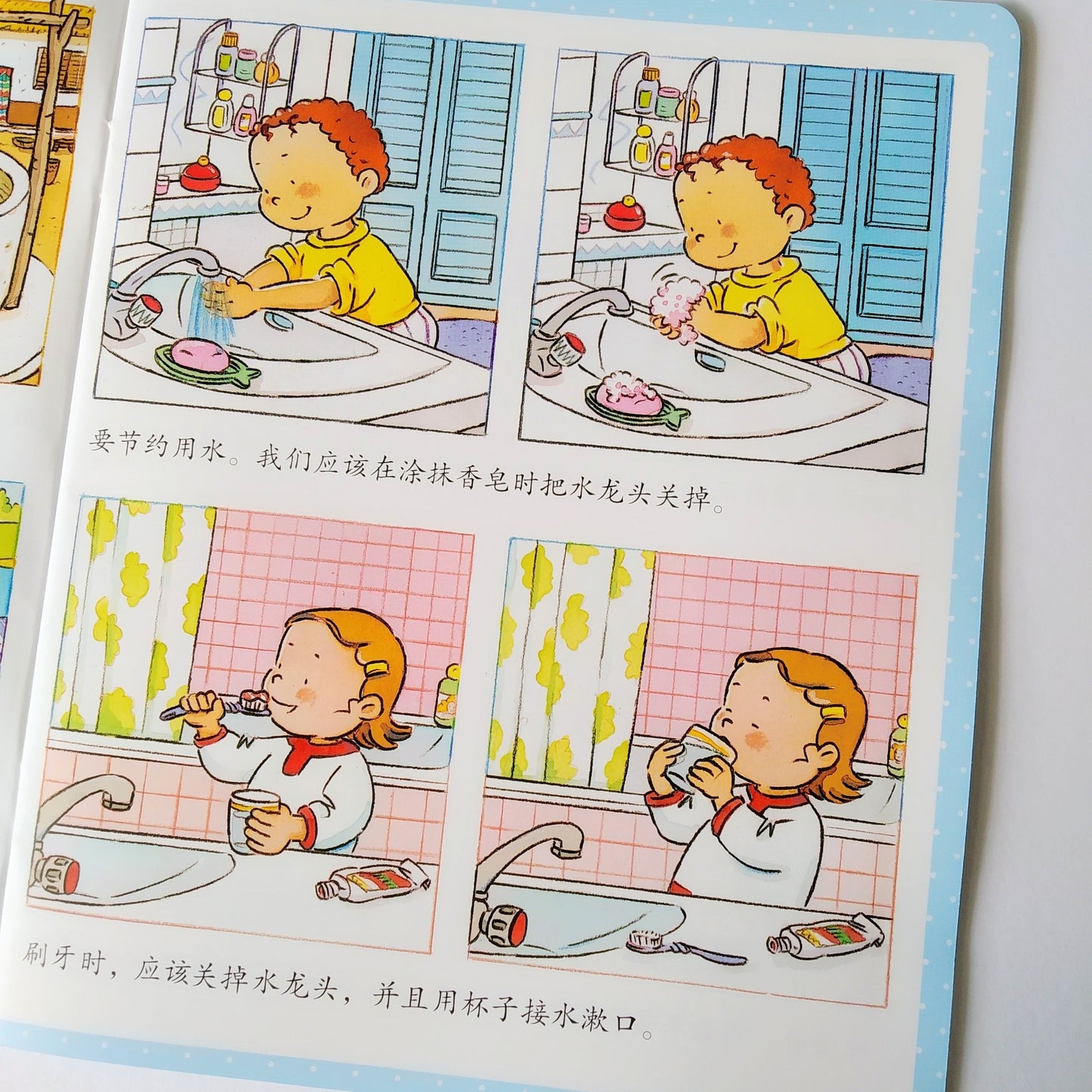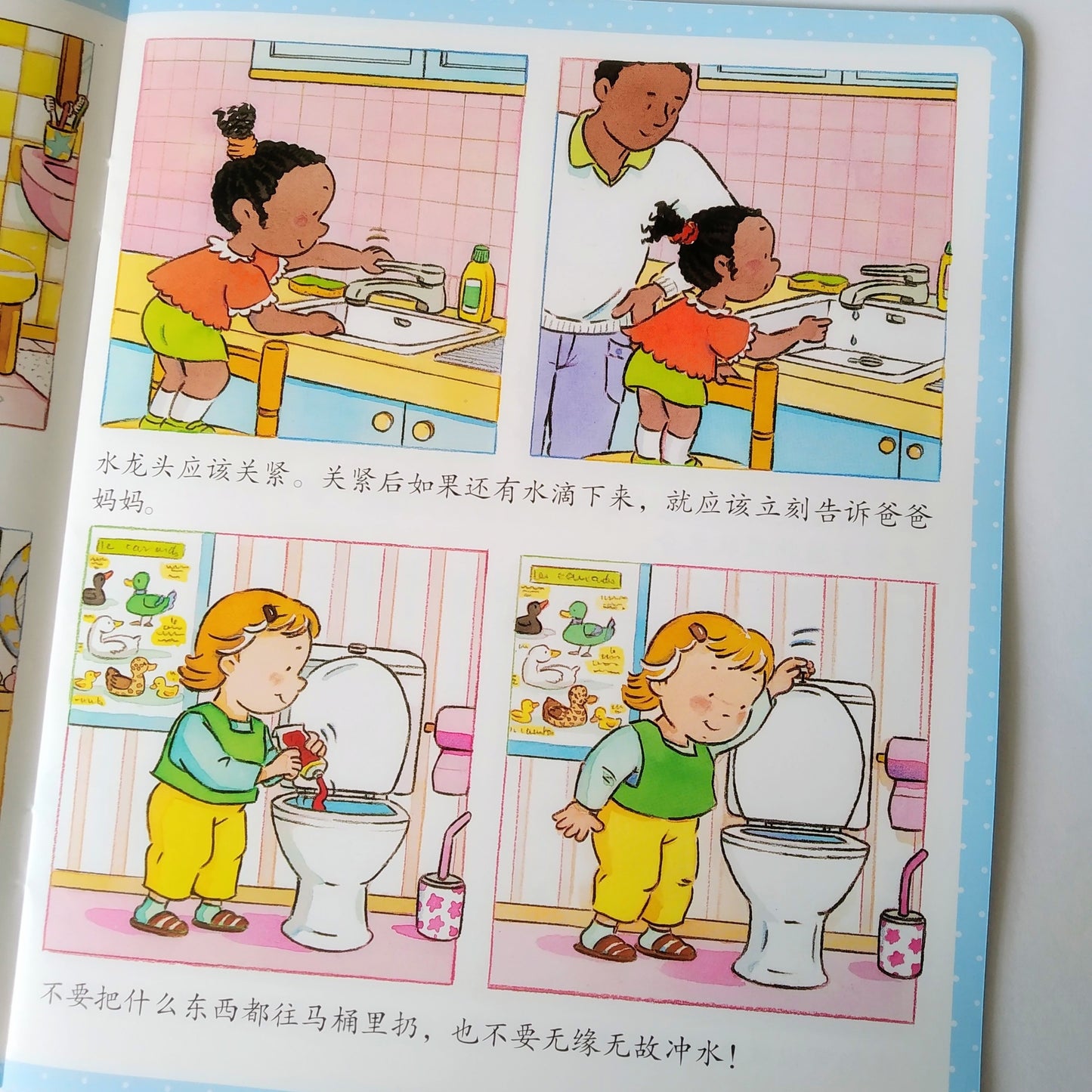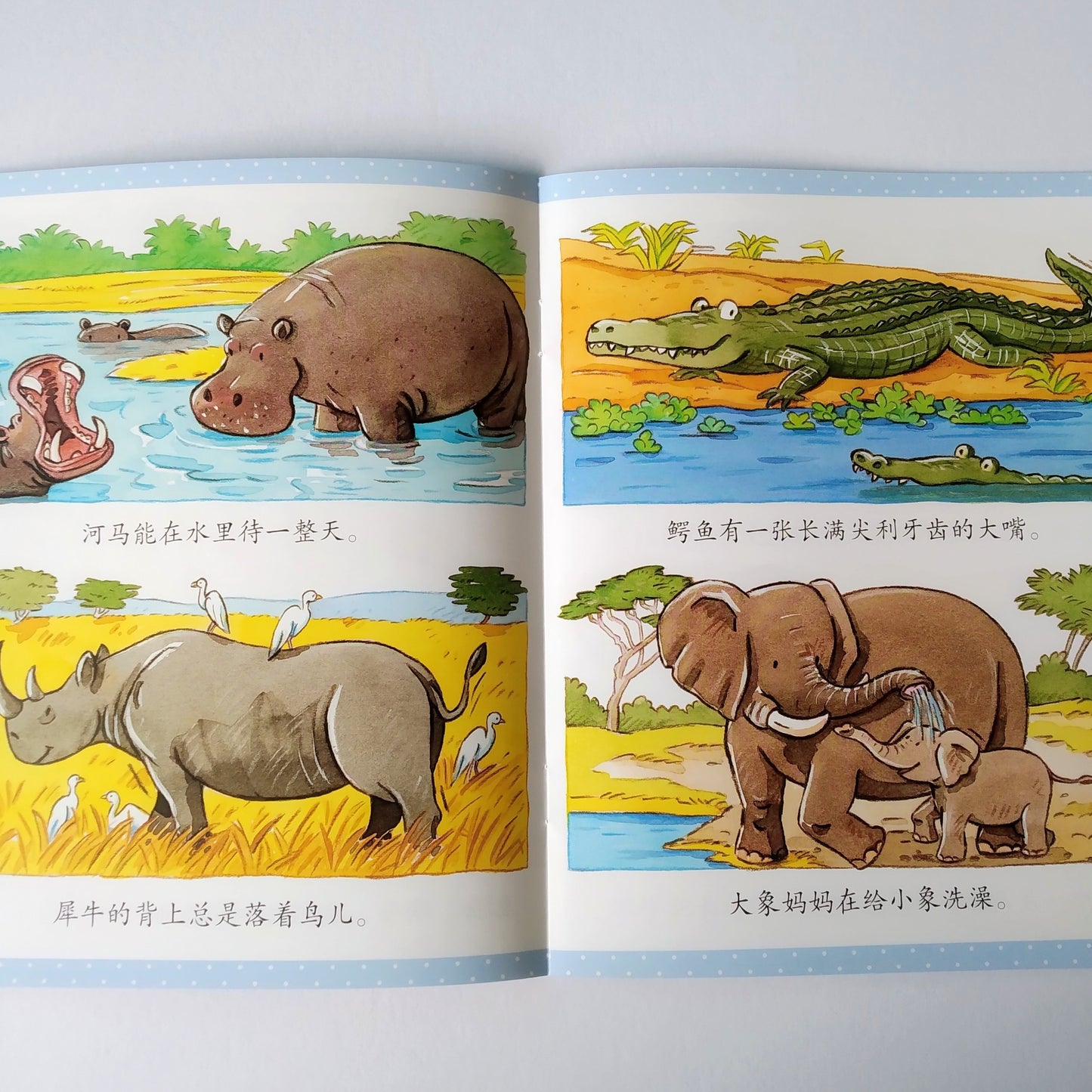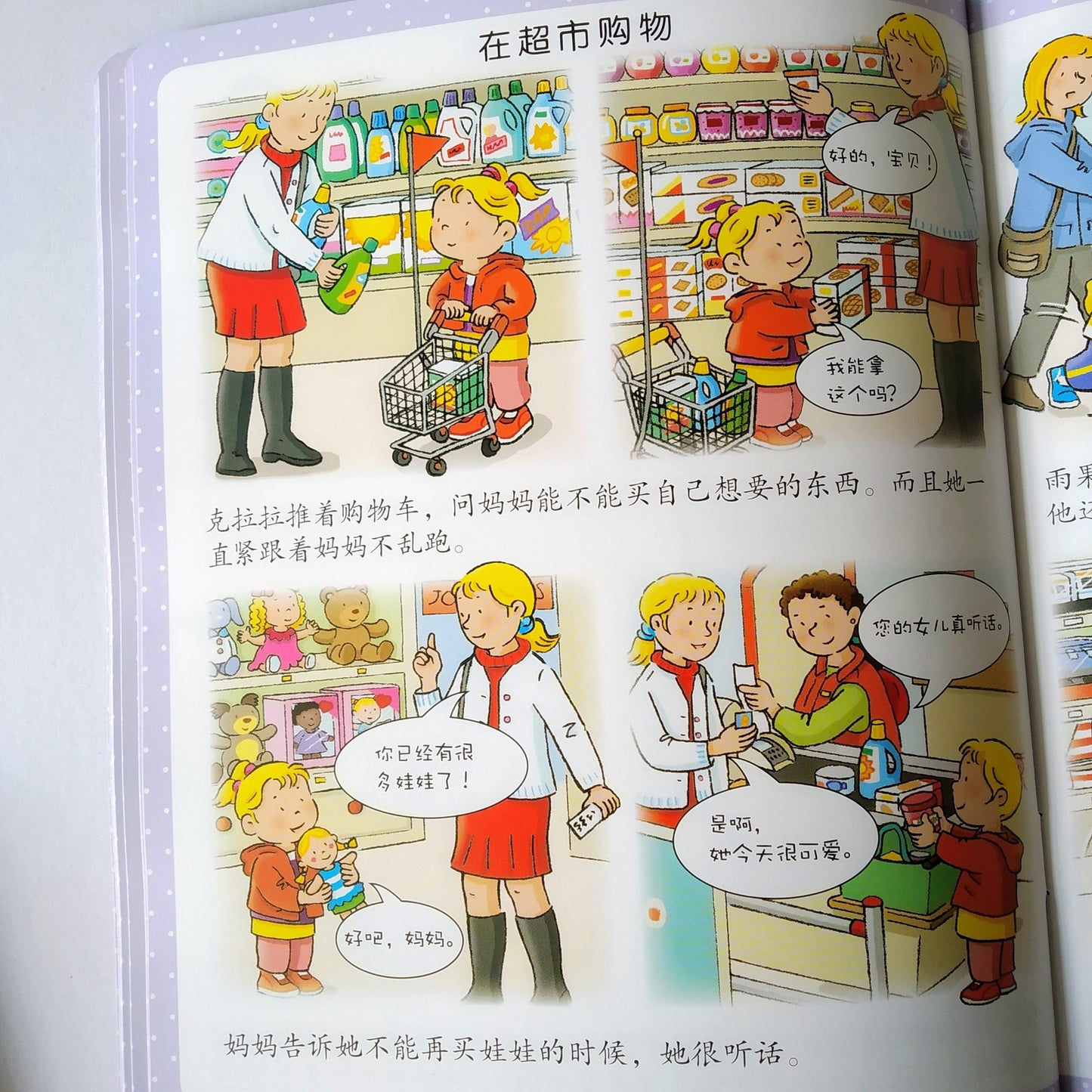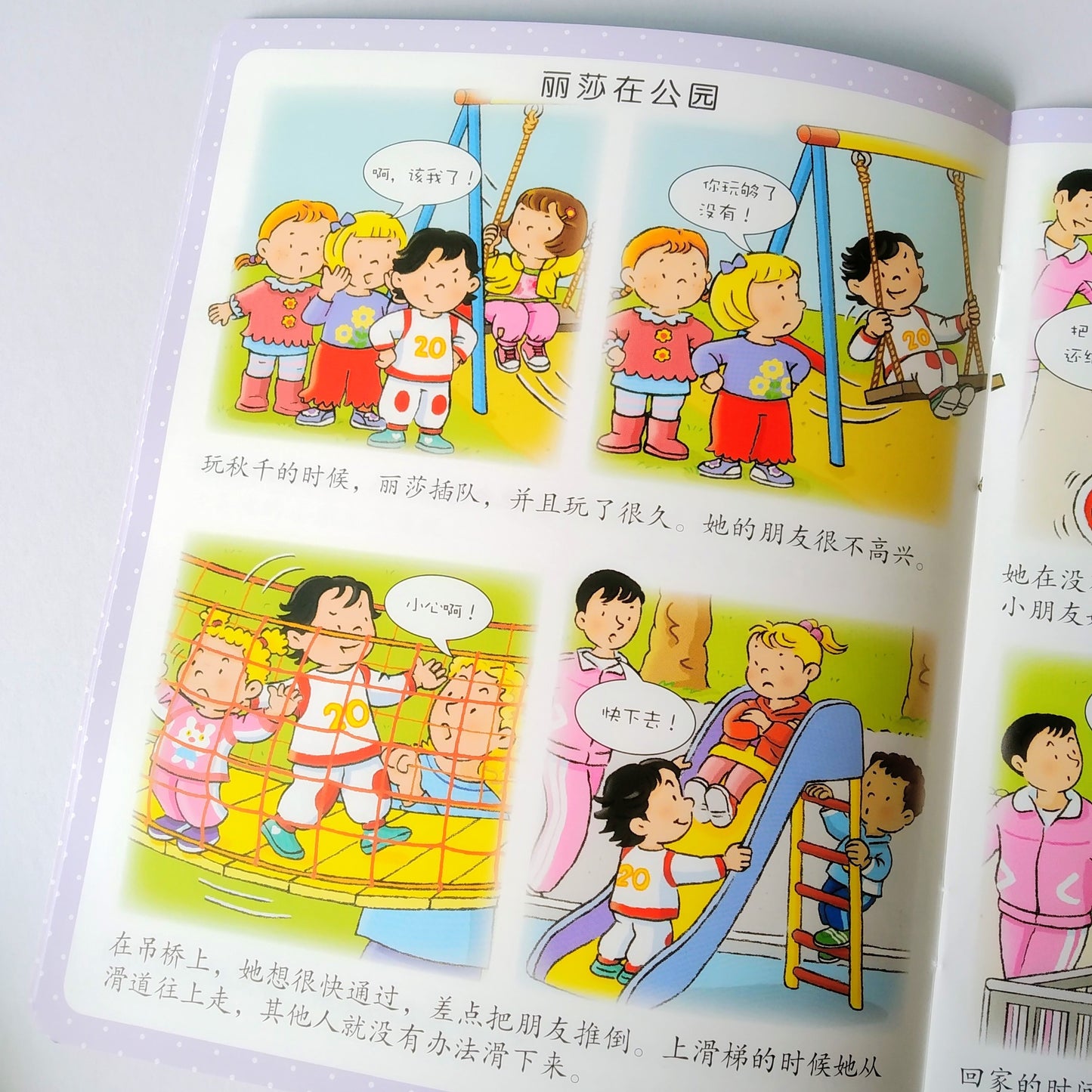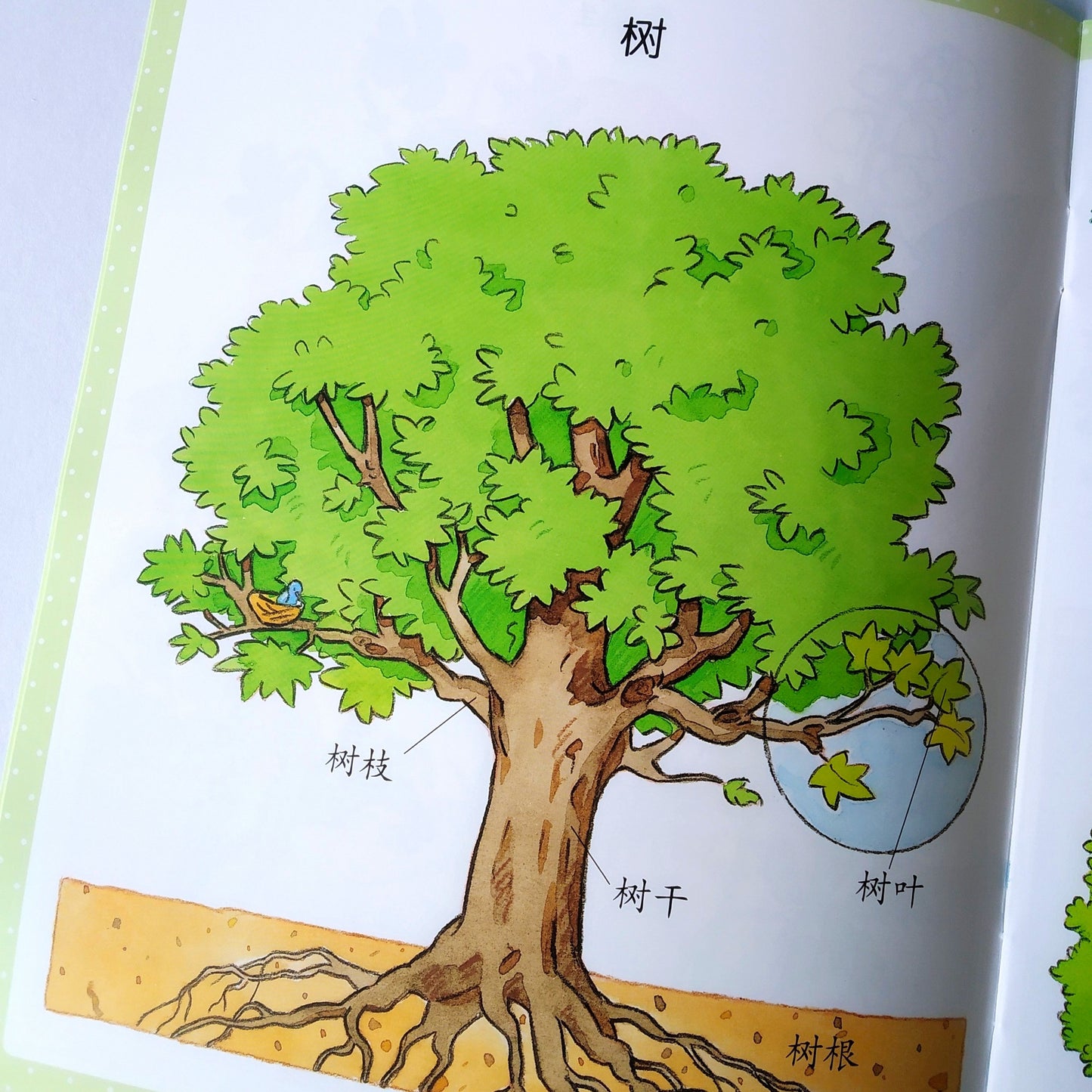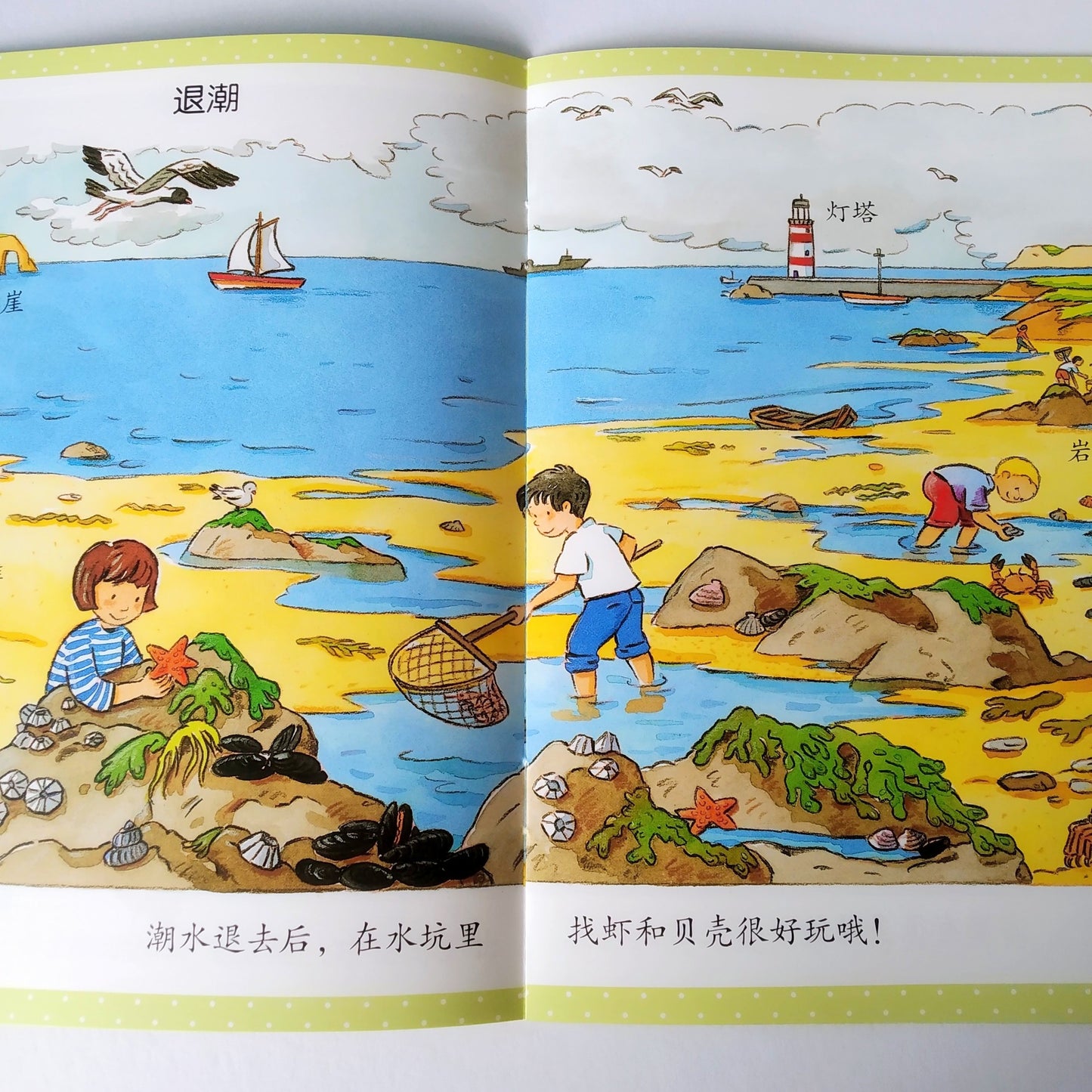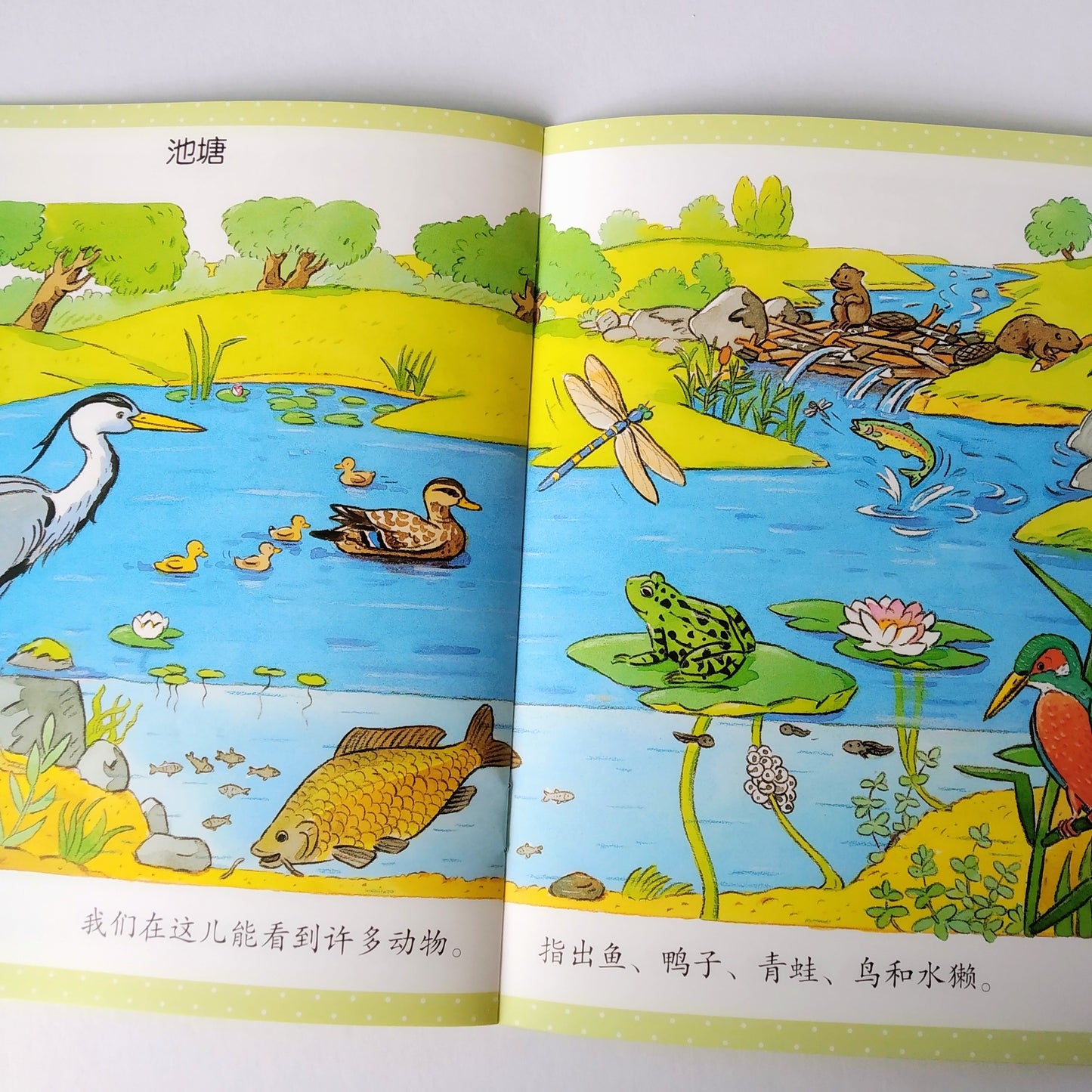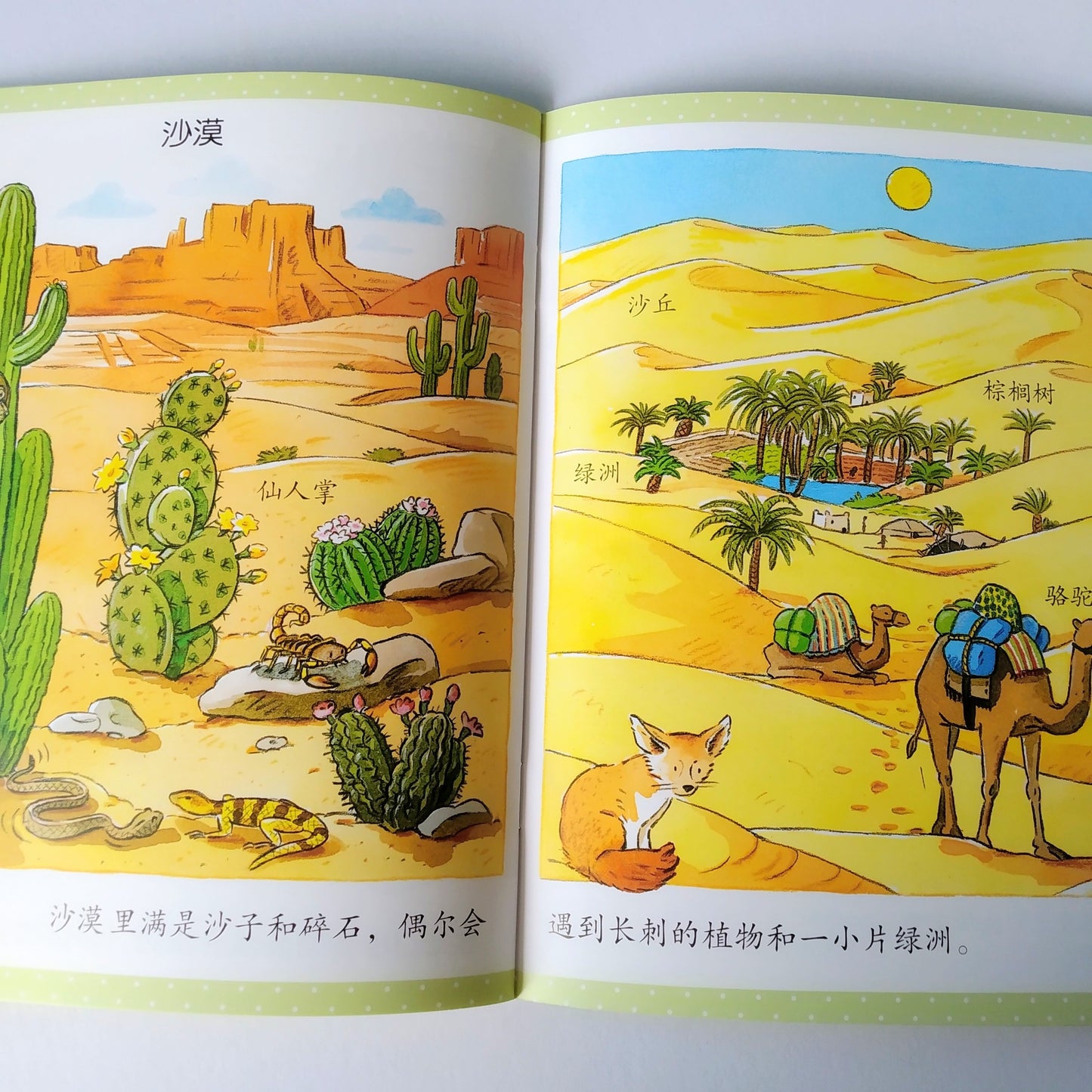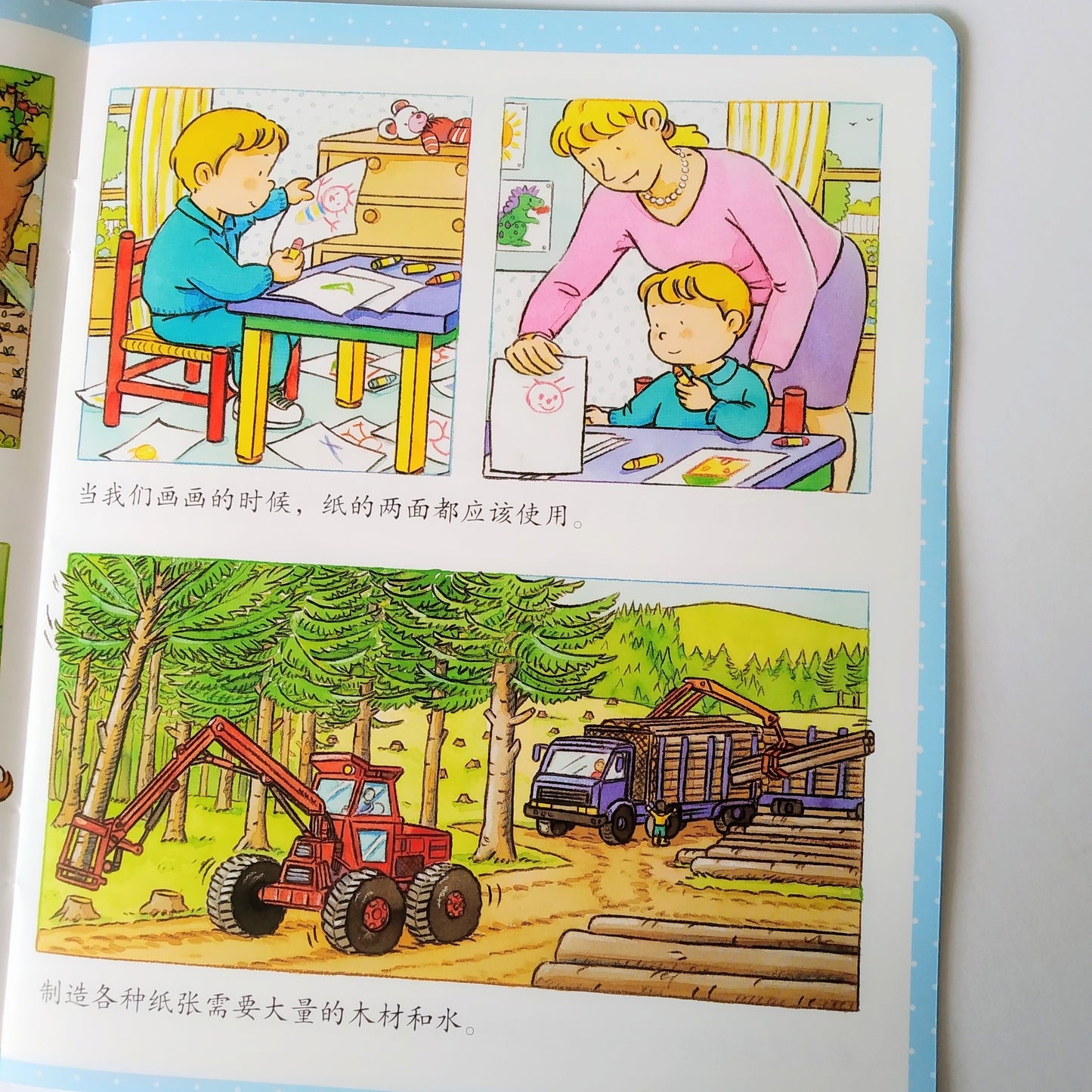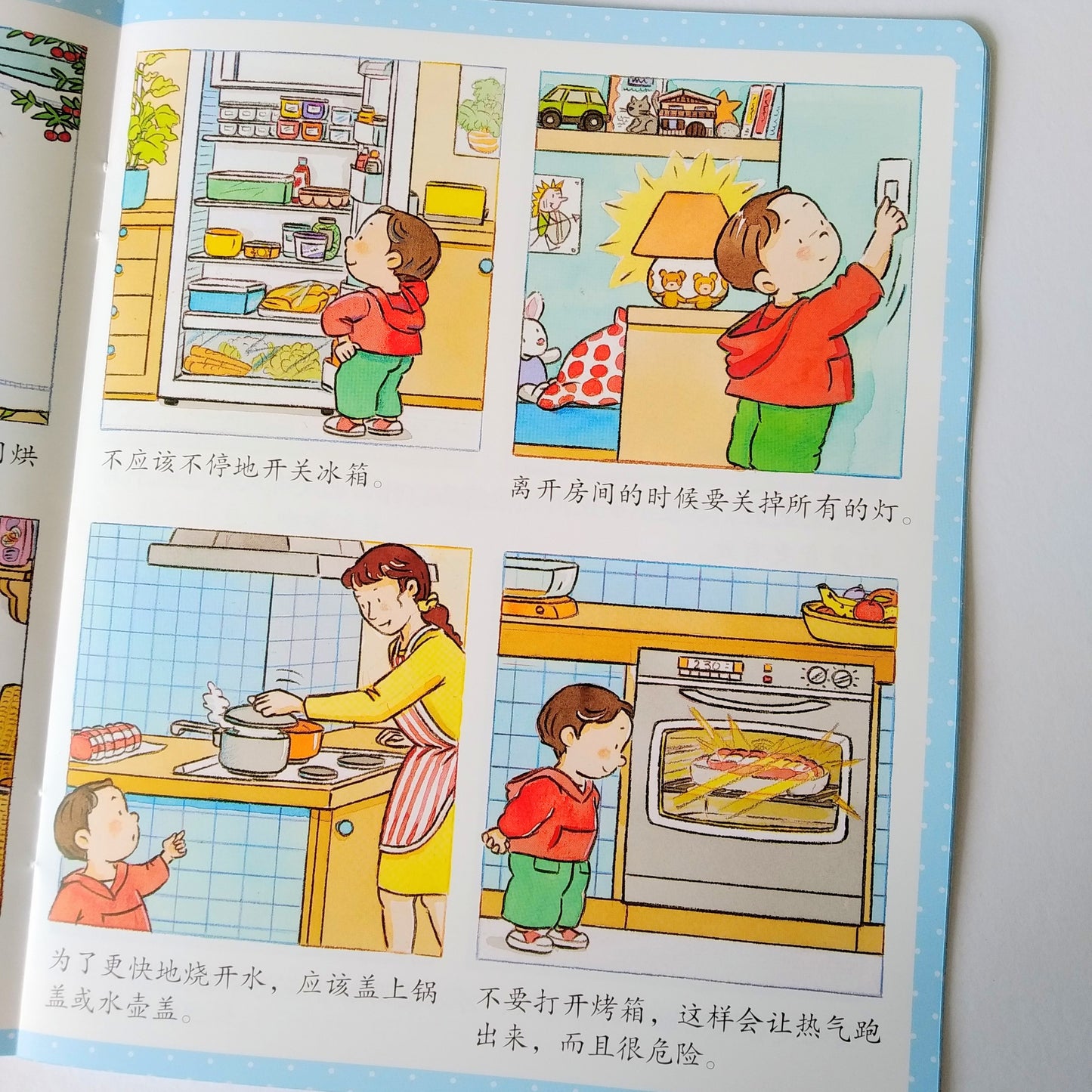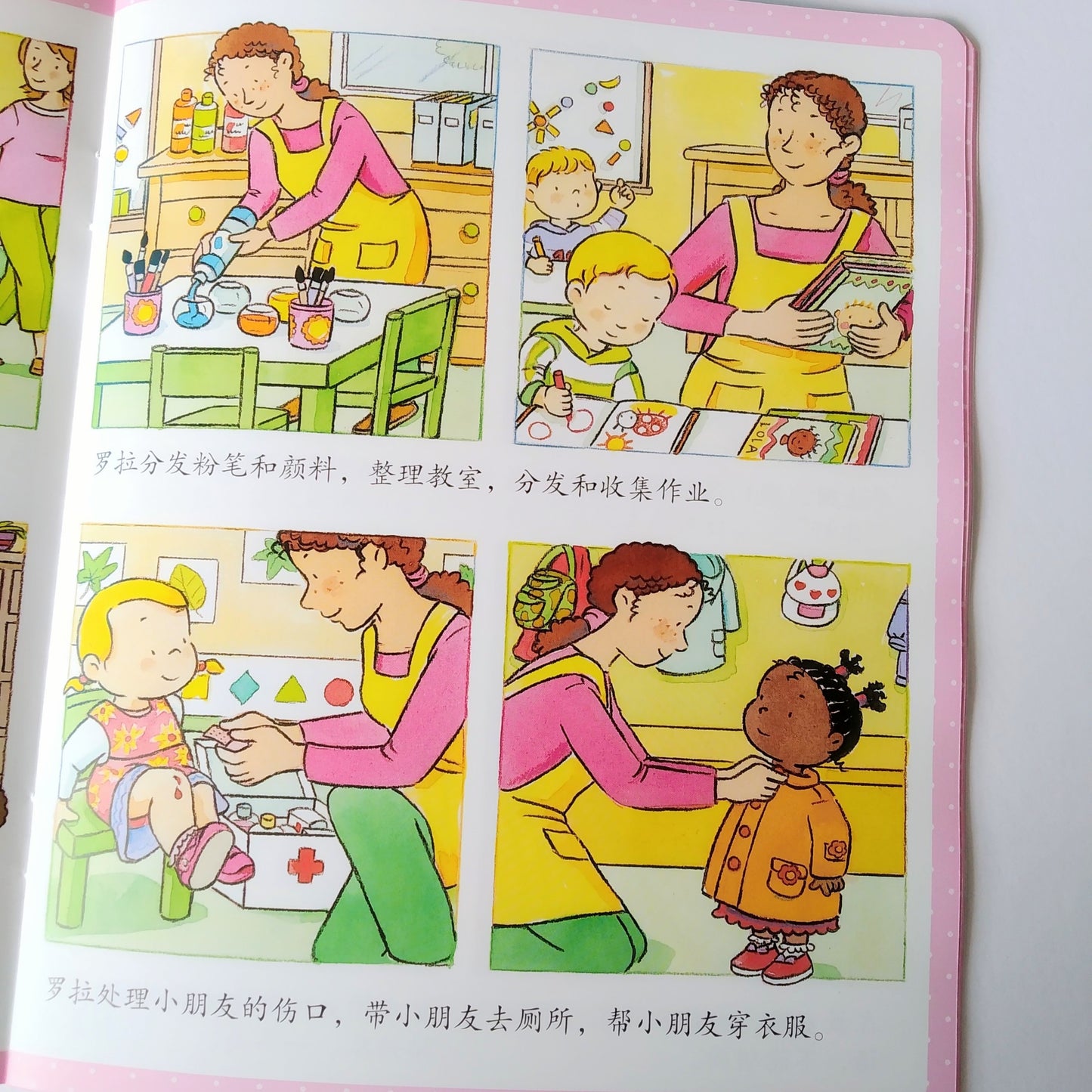 Good series.
Very comprehensive series of 12 books. Each book is thin and light and would be good for travelling. However the books are full of information - it takes me ages to read through one book with my 2.5 yr toddler as she'd stop to ask me questions here and there. Some of the content is not so relevant to Singapore / inconsistent with respectful parenting but I just skip those panels or change the narrative when I discuss with my daughter. Overall a good buy!
Thank you May for taking the time to leave a review. Yes, these Chinese books are so informative and there's so much for kids to see and learn. Thanks for sharing, love how you tailor the content and reading to suit our local/tropical context and parenting values! Hope these books continue to serve your family for a long time (:
幼儿启蒙知识库 Little Encyclopedia (Set of 12)
My 4 year old loves this set!
A book set that got my child hooked from the first day it was introduced to her. She loves the realistic & relatable illustrations and will spend time to observe every page in detail. These books are also lightweight and handy enough to pop into my handbags for bringing them out . Highly recommend!
Excited to hear that this set of books is well-loved by you and your daughter! Appreciate the time taken to write this review, Sara (:
Great read
A lot of information made easy to understand by illustrations. Would be more attractive if the books are bigger and r hardcovers. Luckily my 2.5 years old has not decided to tear the pages. Some settings in the books are not applicable to local (e.g. winter) but it's just sth minor. Some Content not yet very suitable for 2.5 years old but it's ok. This is the only set that contains a book that teaches in details about mummy's pregnancy.
Great series for educating kids
My kids love this series of Chinese books & have been asking to read these every night