宝宝学说话 - 语言启蒙 Little Ones Learn to Speak (Set of 10)
Regular price
Sale price
$16.99 USD
Unit price
per
Sale
Share
This a bookset jam-packed with tons of information on how to encourage kids to 多讲华语! I really appreciate how the books pace the gradual introduction of Mandarin terms, and pair them with really adorable illustrations! The visuals are sure to catch the attention of young ones.
One of my boys' favorite books is the one on 象声词训练 - with the most extensive list of Mandarin Onomatopoeia words I've ever seen! As we were reading the book, and admiring the pictures, trying to vocalise the sound effects - we realised together that many of the Onomatopoeia words have 口字旁. This was an Aha! moment for us, and it definitely makes learning Mandarin more fun for my kids.
This is one set that I foresee has mileage, and I use it like a reference and fun reading material as my kids progress with their systematic Mandarin learning curriculum 四五快读! I especially like it that when used well, this set can build their confidence in reading, and target specific skills.
Set includes:
象声词训练 Sound Words to practise pronunciation
学字学词 Learning Frequently-Used Words
字词训练 Combining Sound Words, Nouns and Verbs
词语练习 Coaching Little ones to build on simple words to form simple sentences
词语扩展 Adding on descriptive words and quantifiers for more complex sentences
语言游戏 Language games eg Touch and Feel box, Pass-the-message
语言问答 Question and Answer Fun
三字儿歌 Rhymes
讲小故事 Narrating Short Stories
讲长故事 Narrating Longer Stories
Recommended for Ages: 0-6
Pages: 300
Format: Softcover
Language: Simplified Chinese
Author: 真果果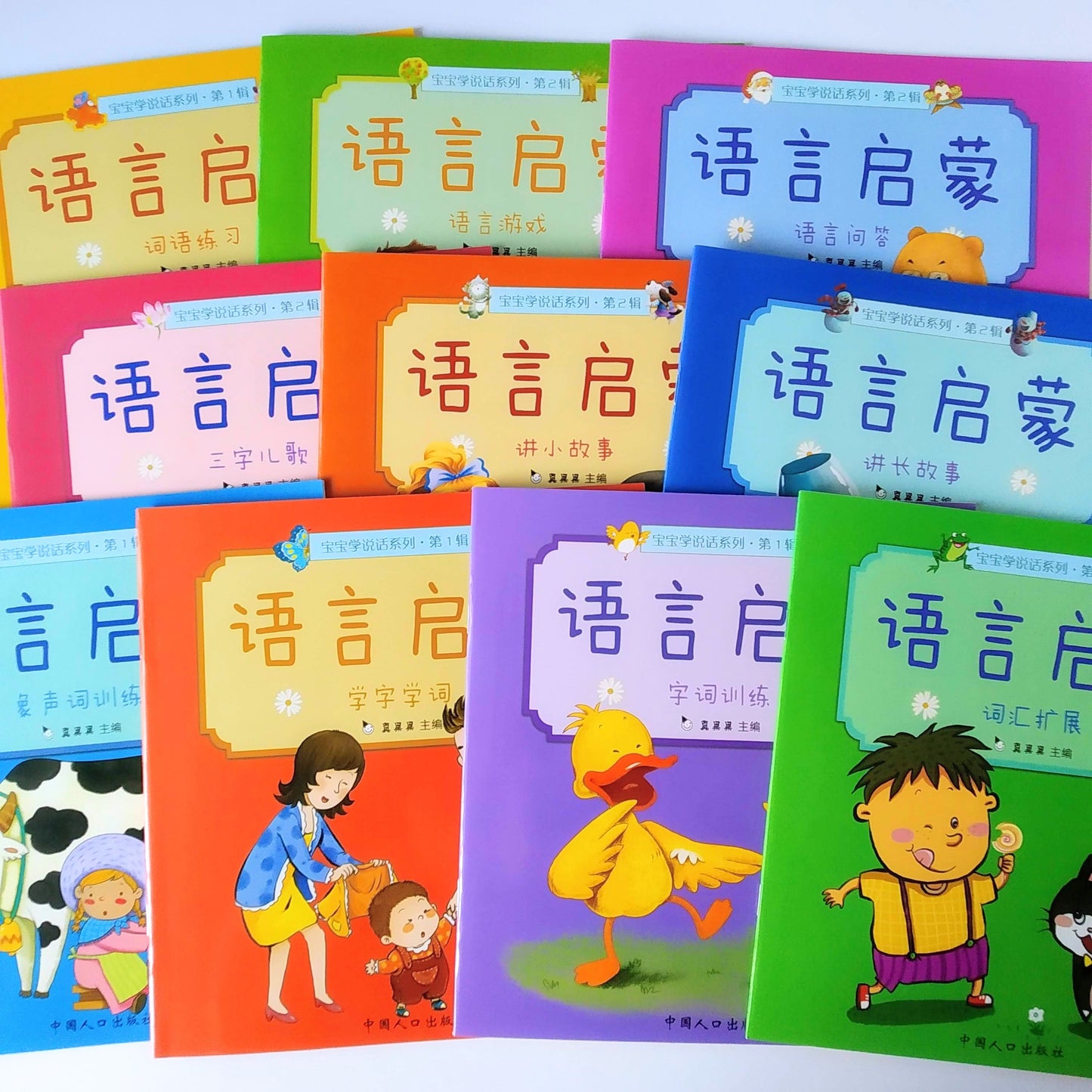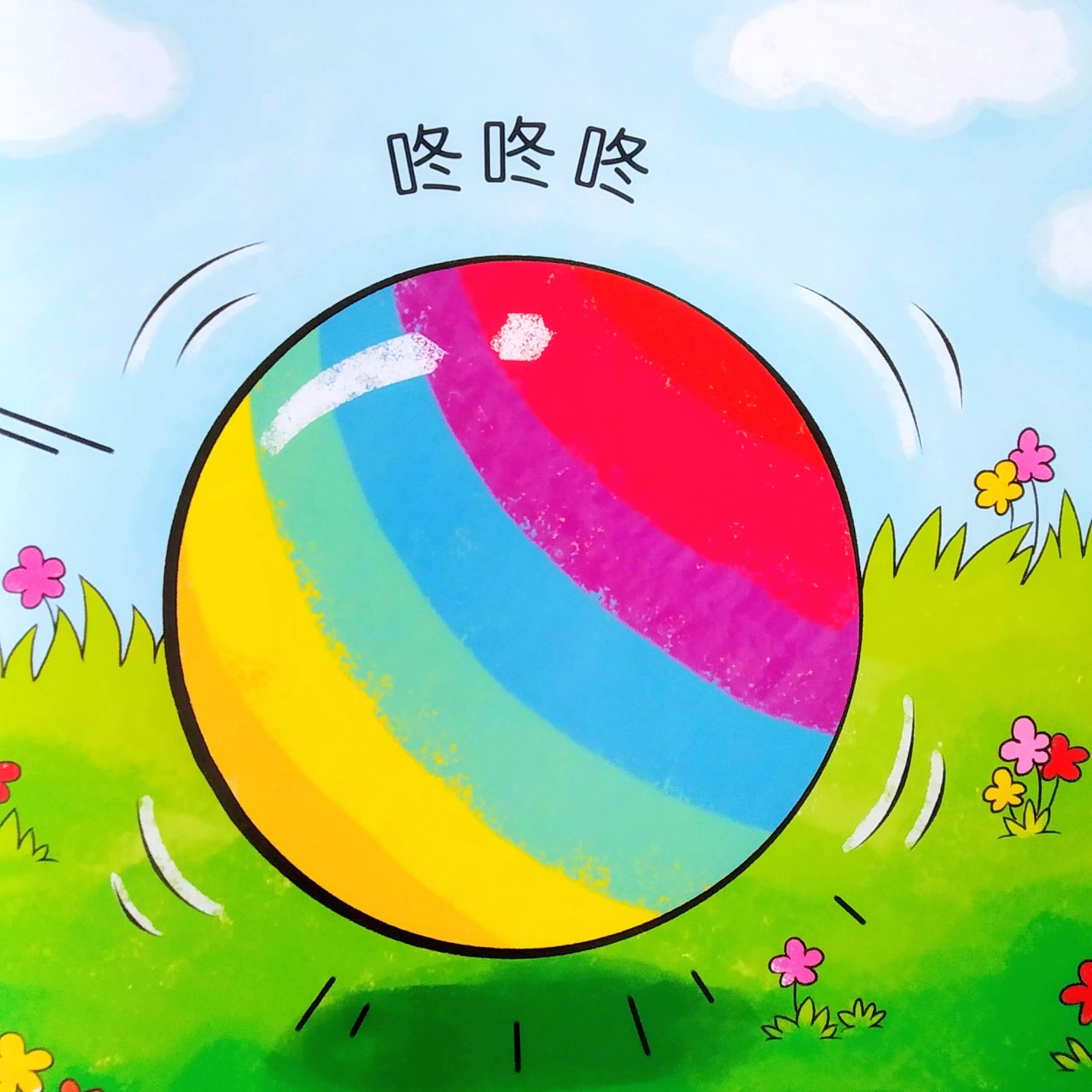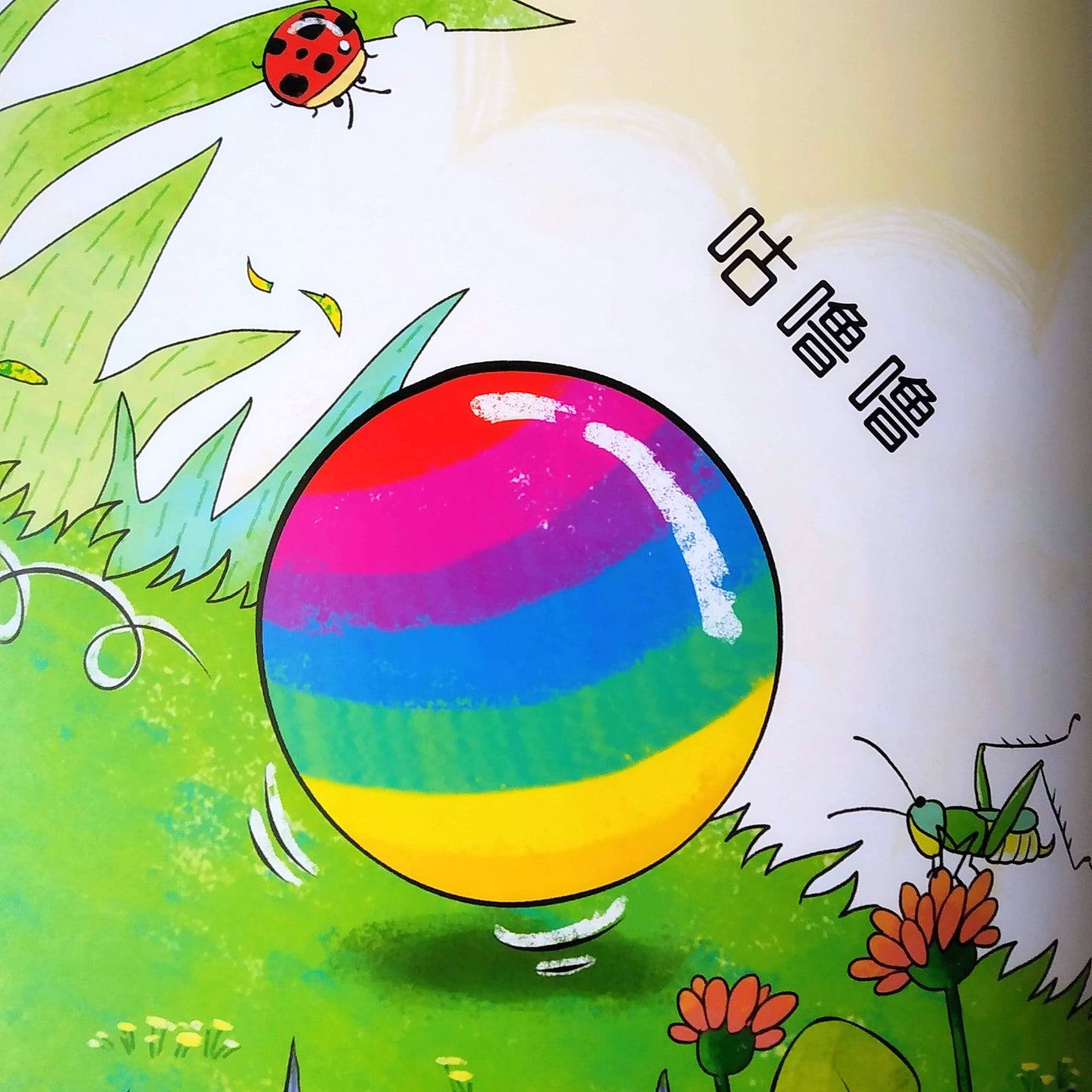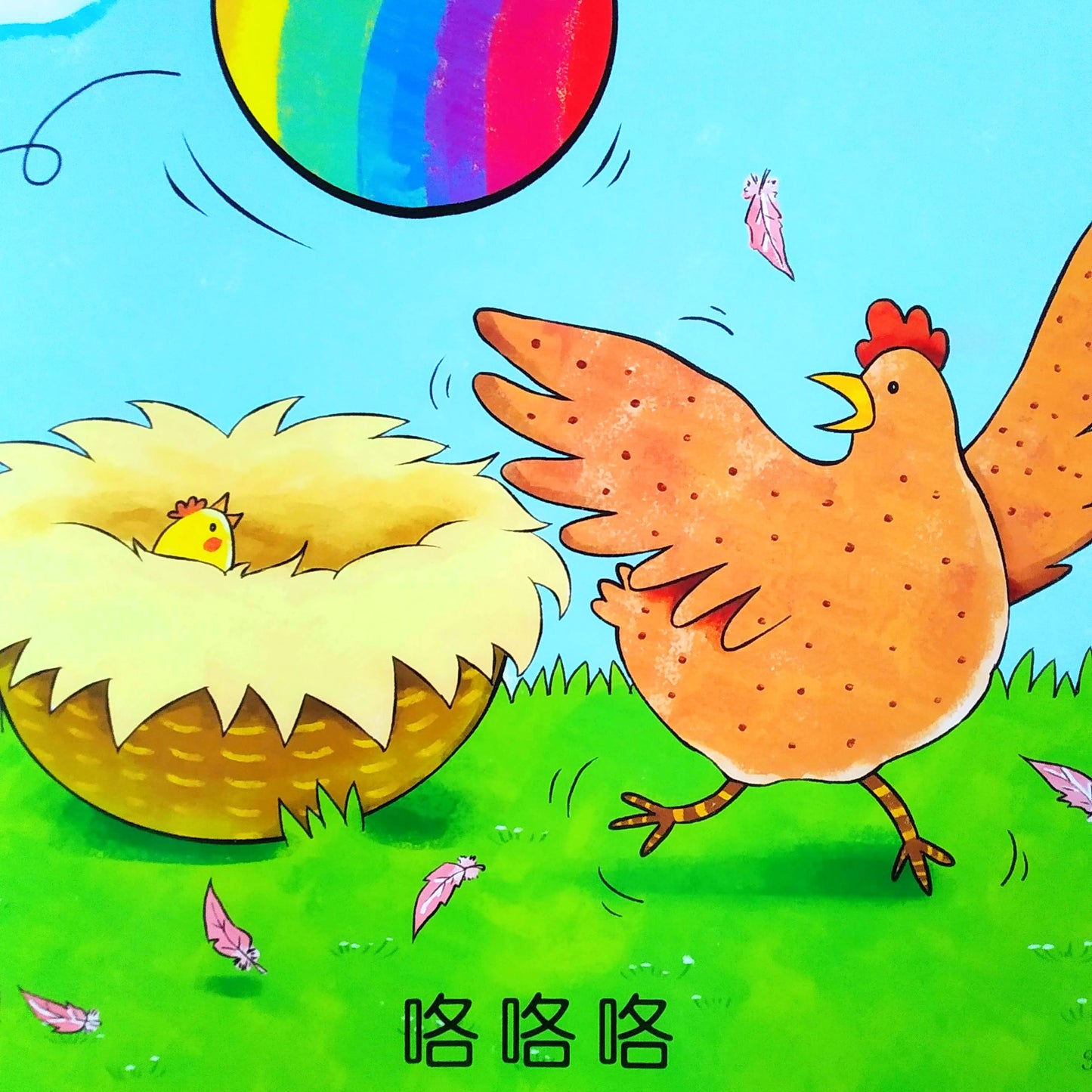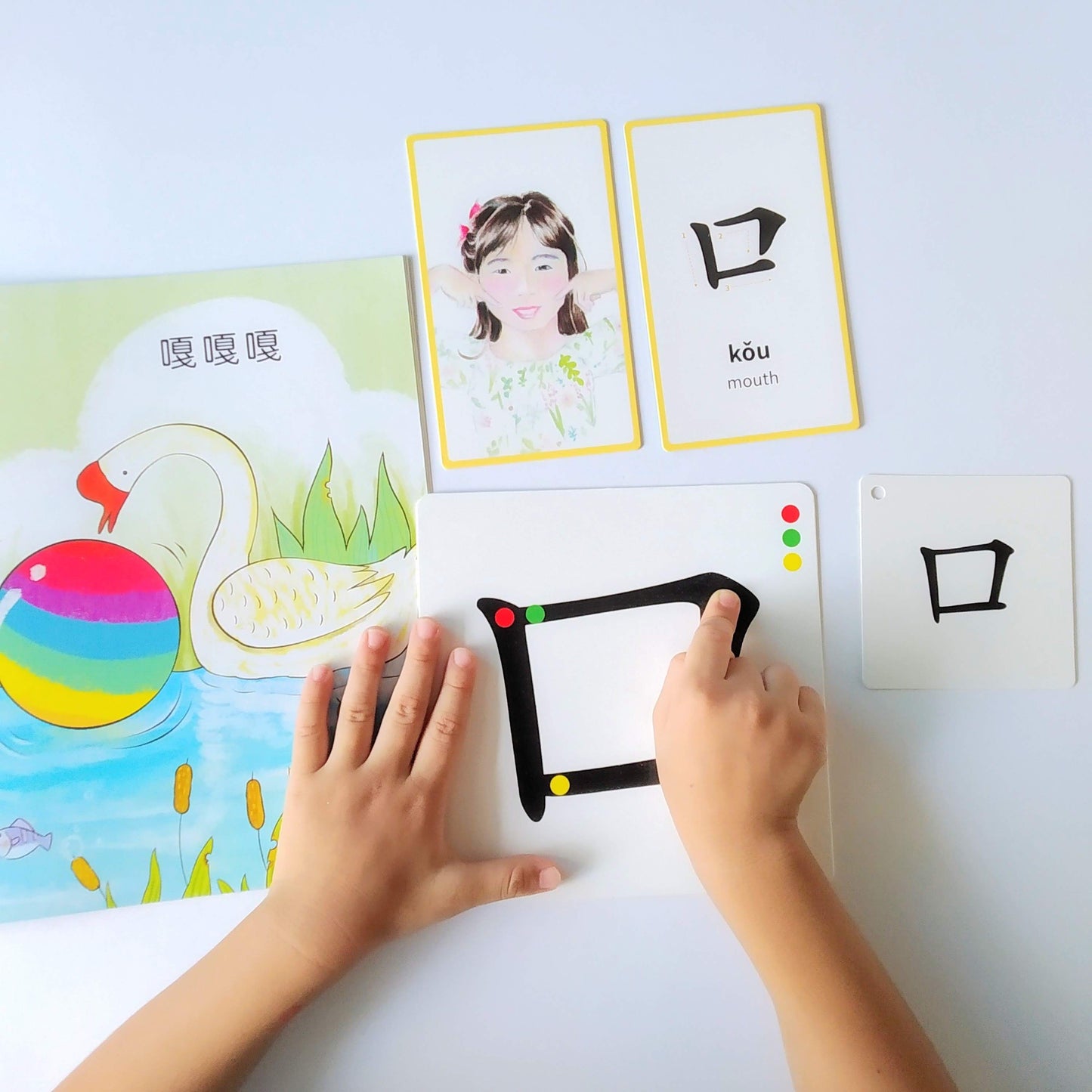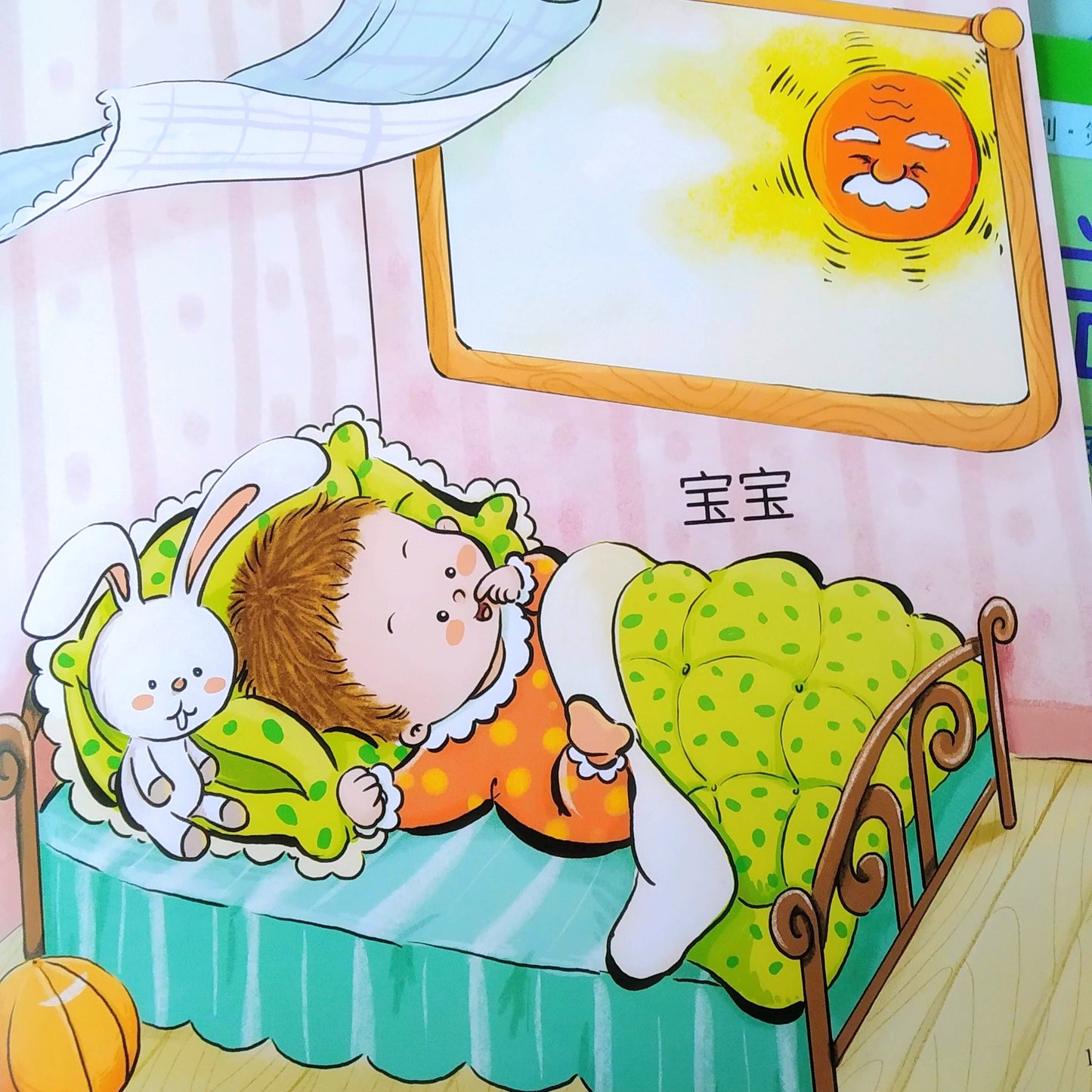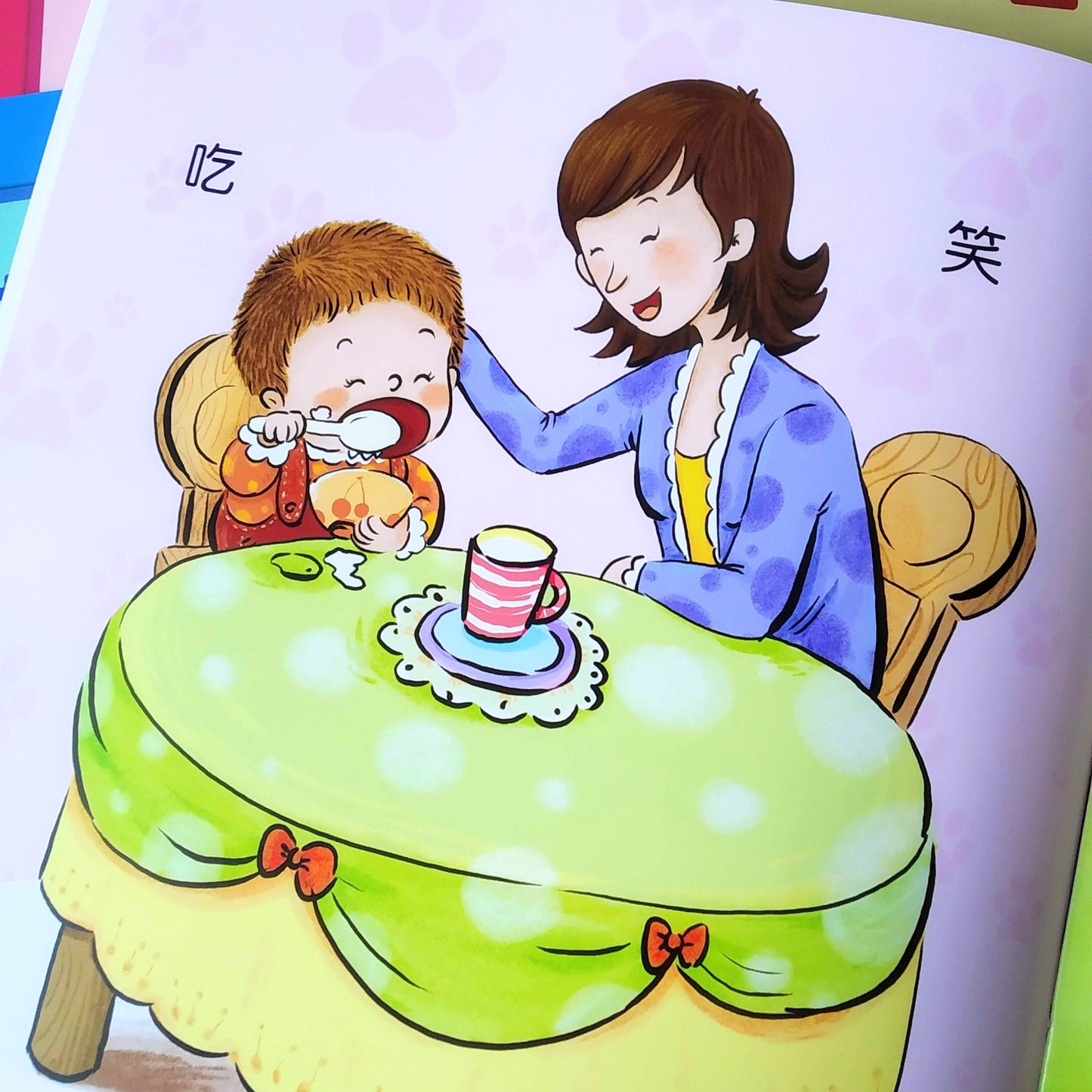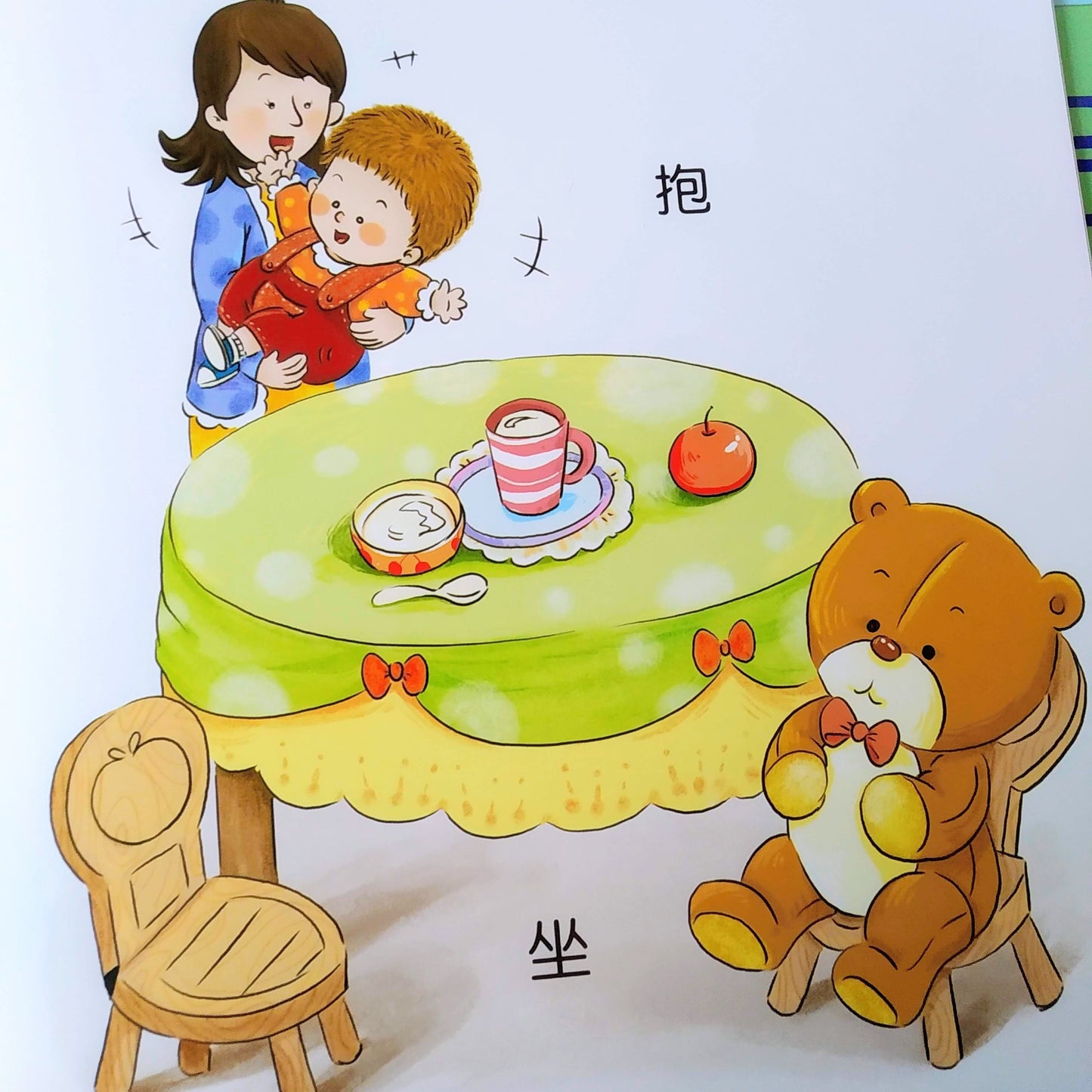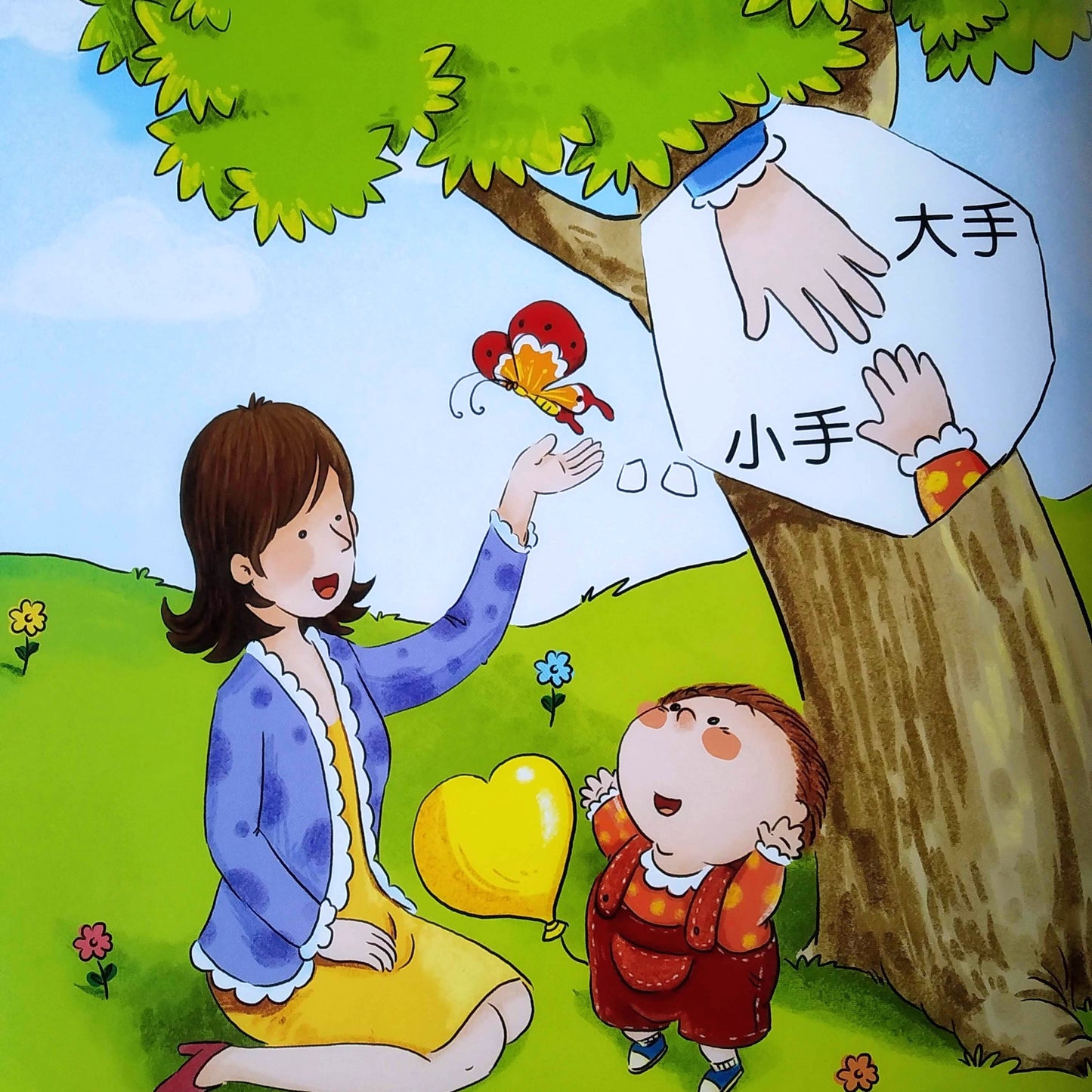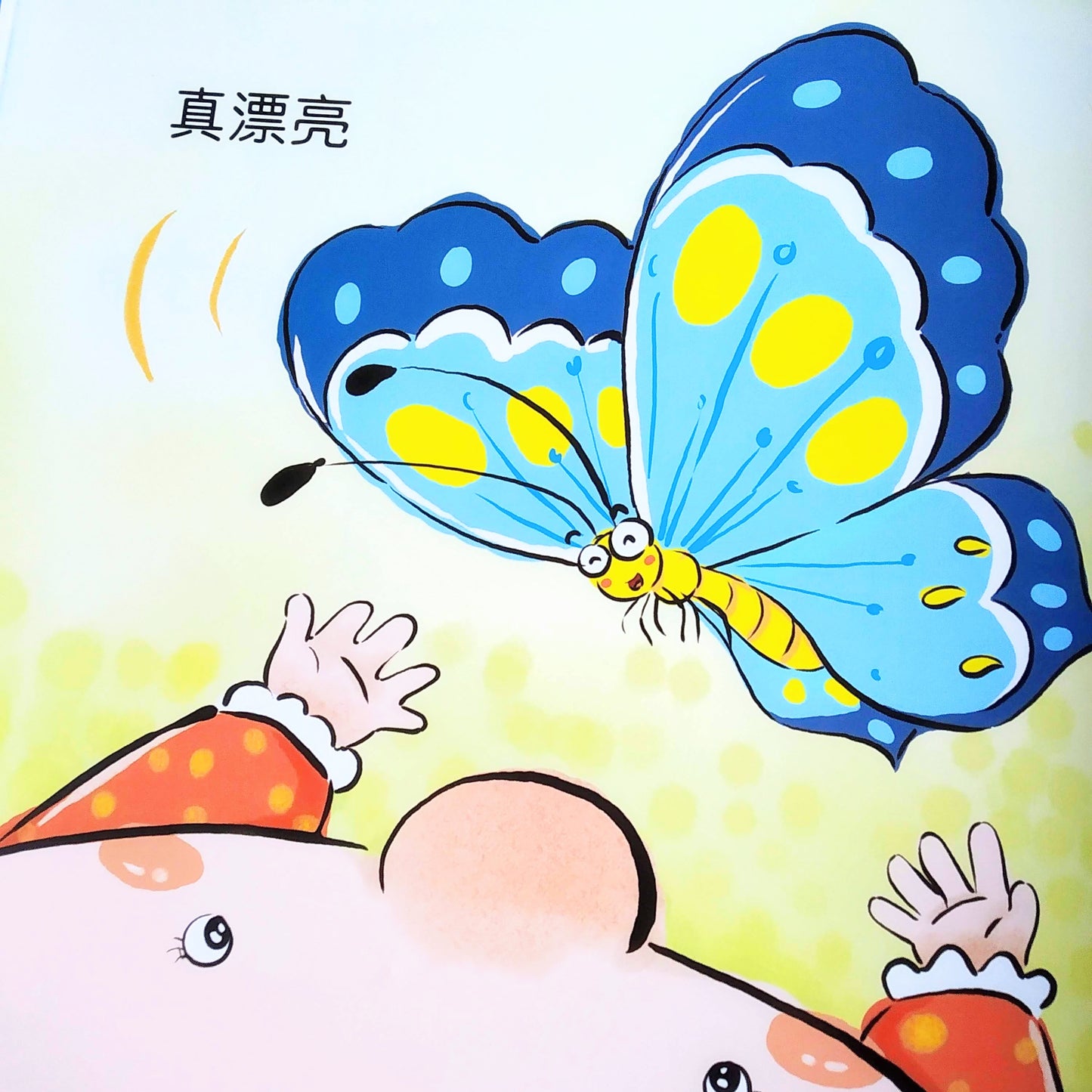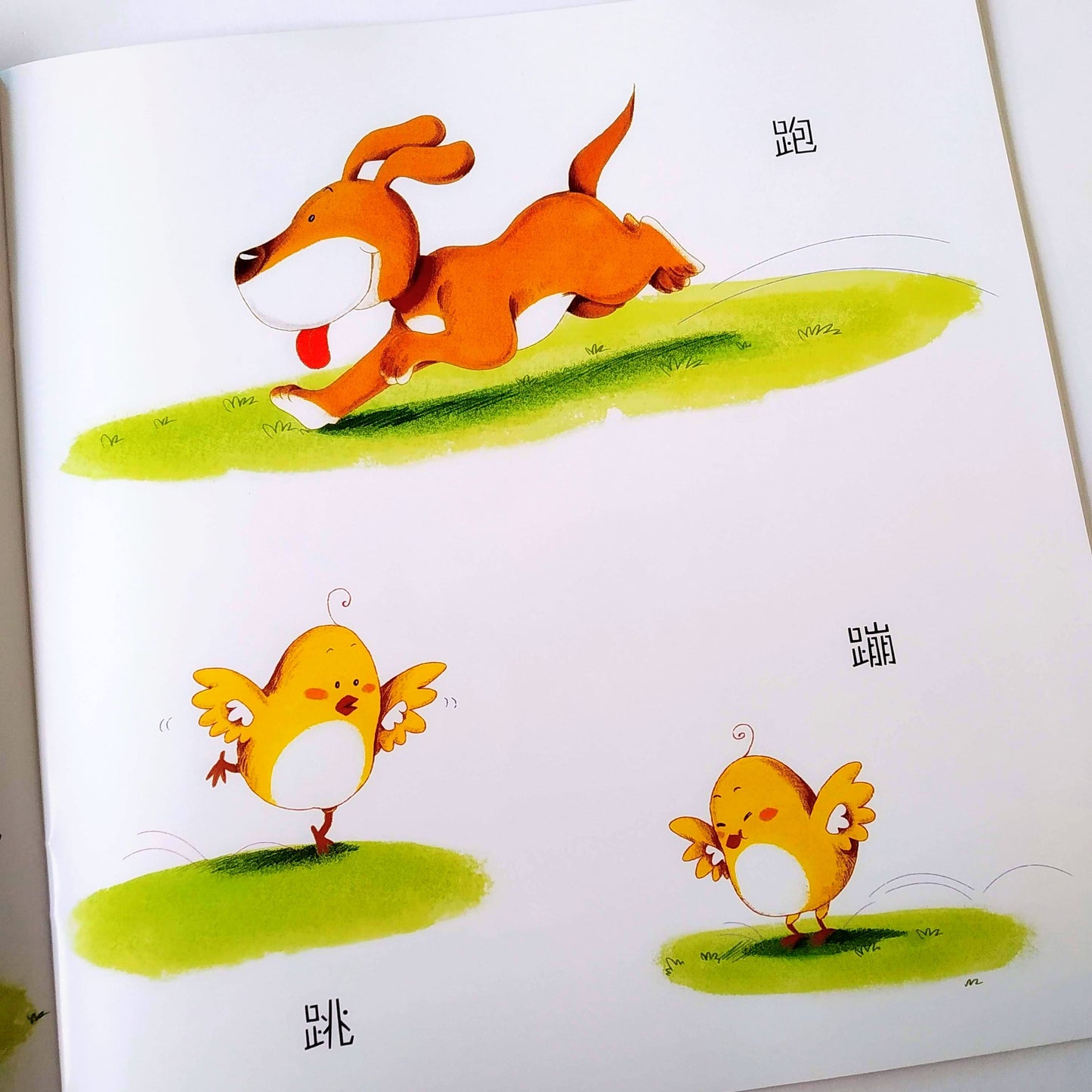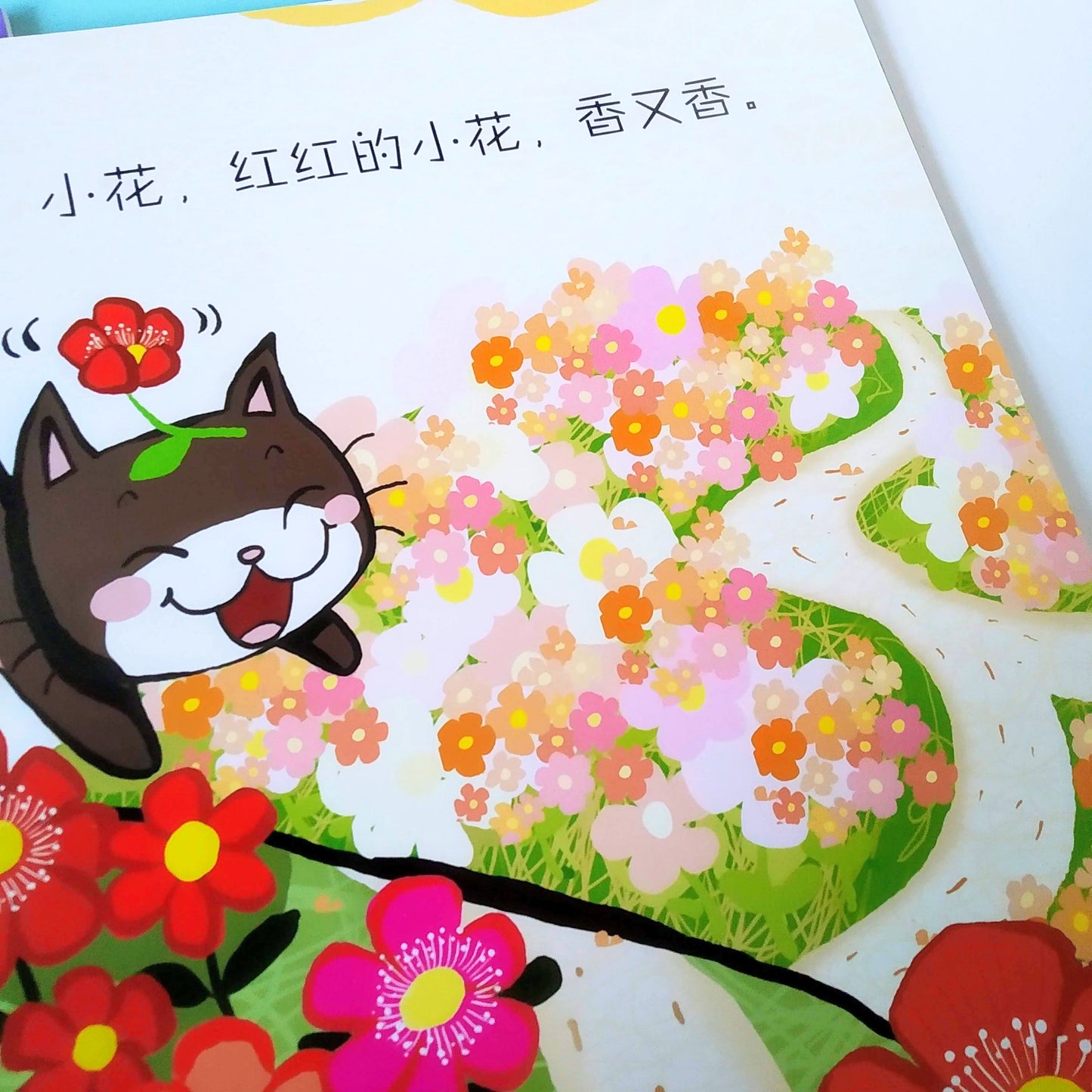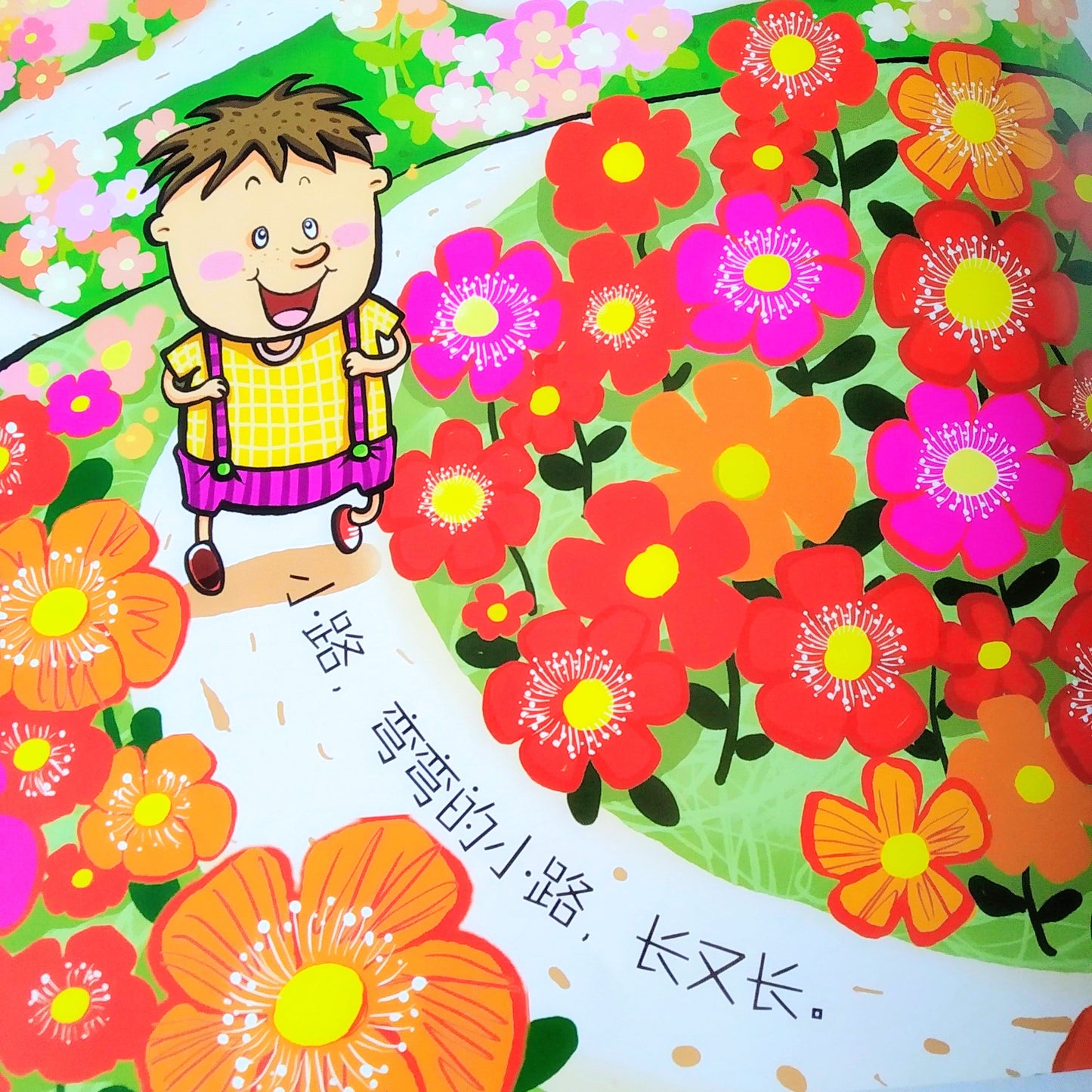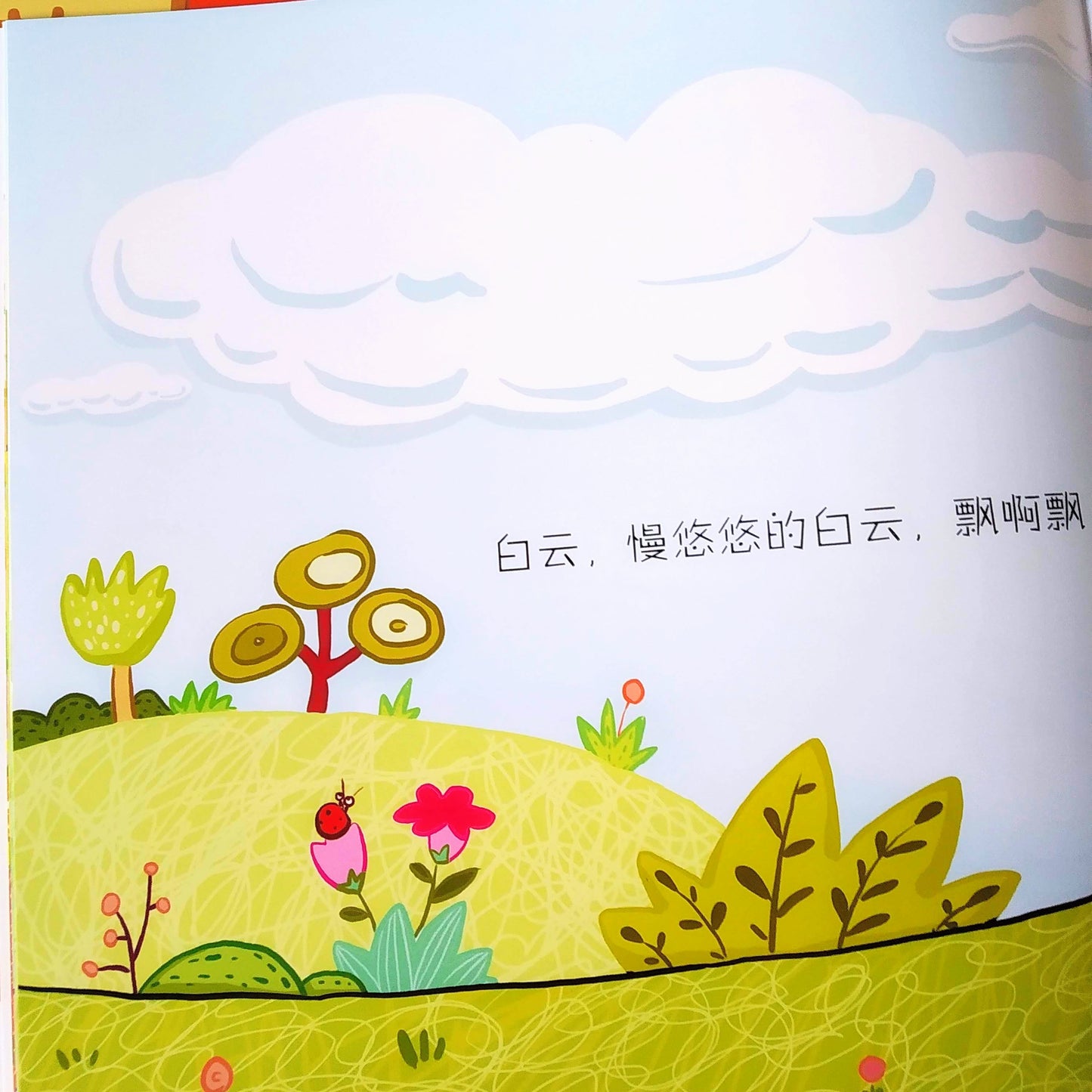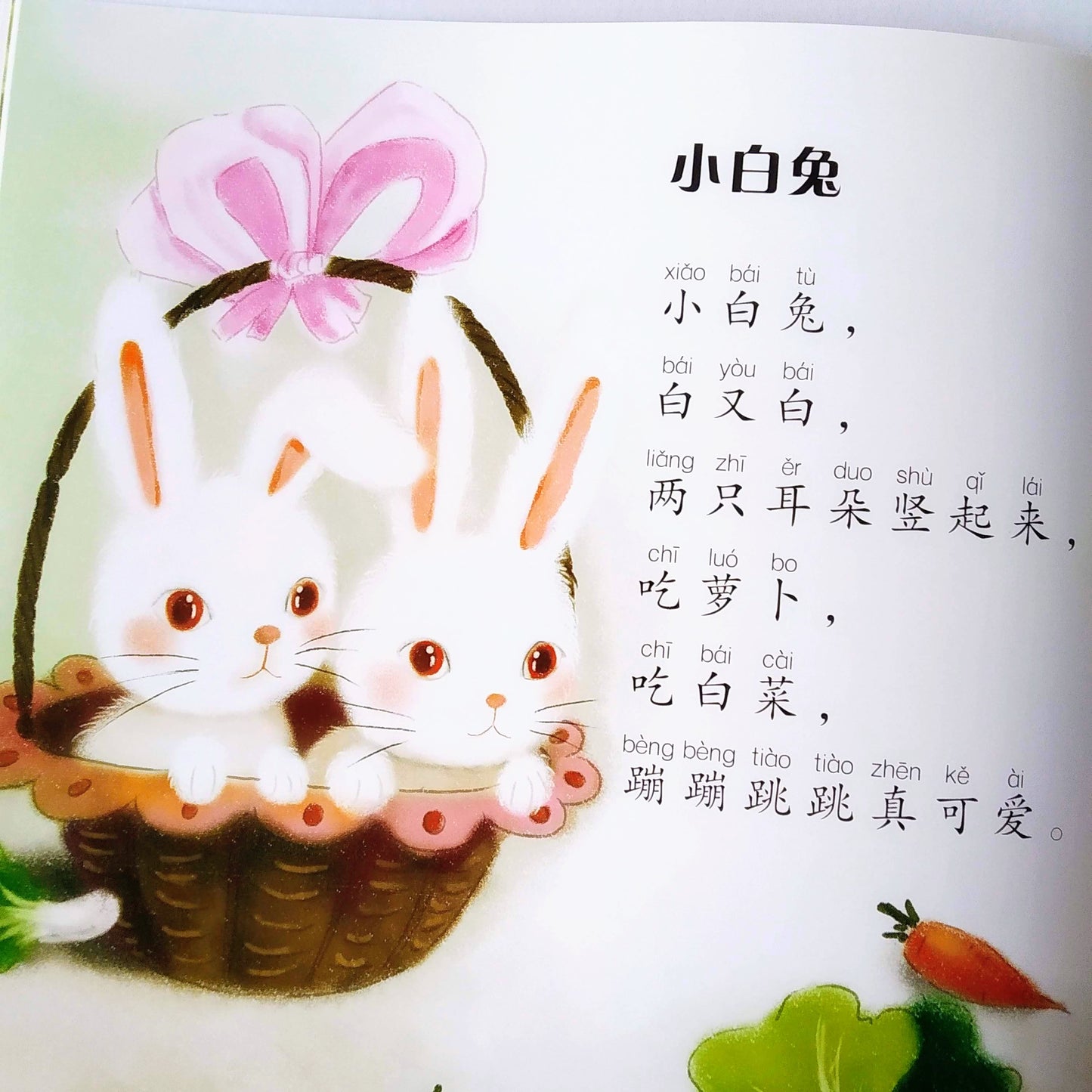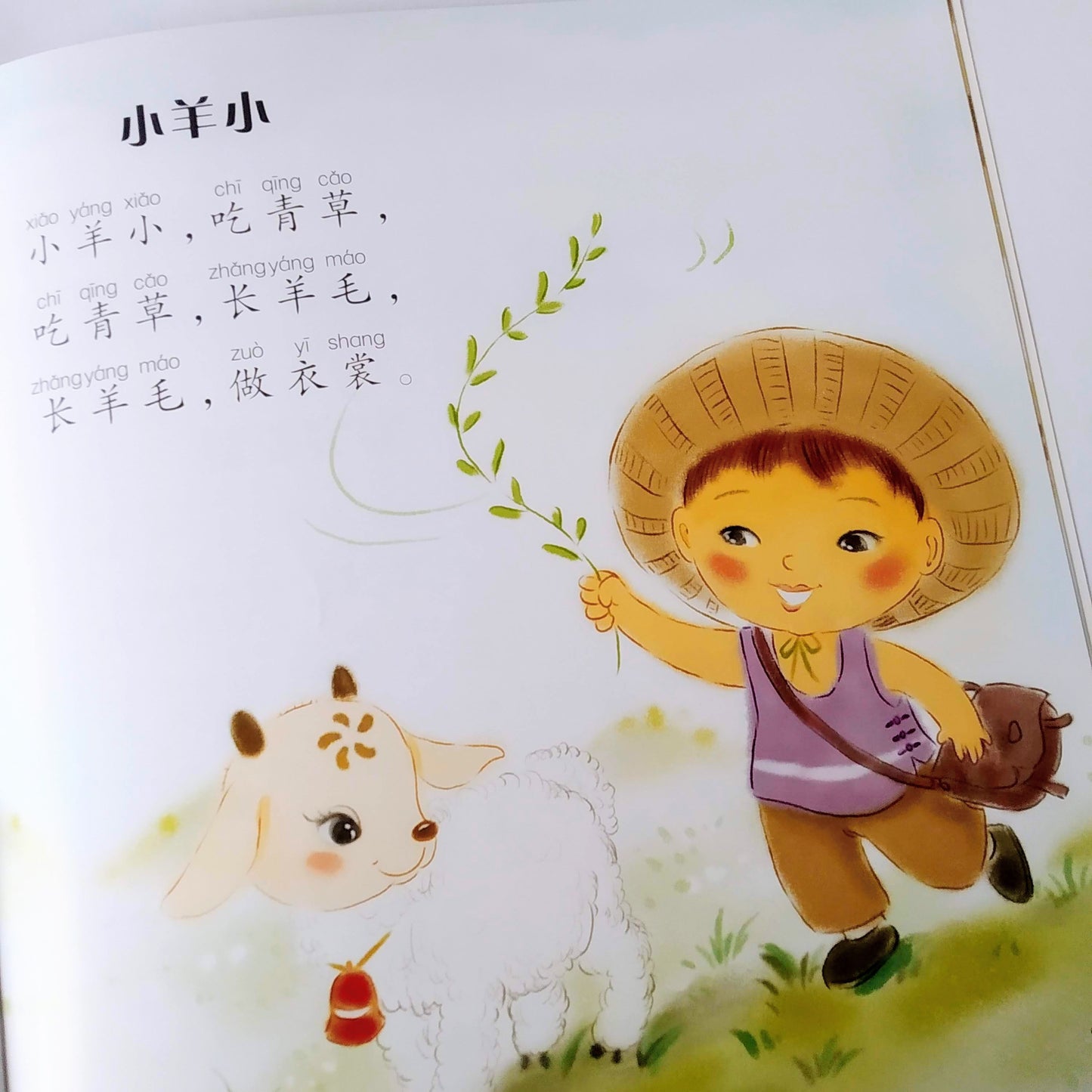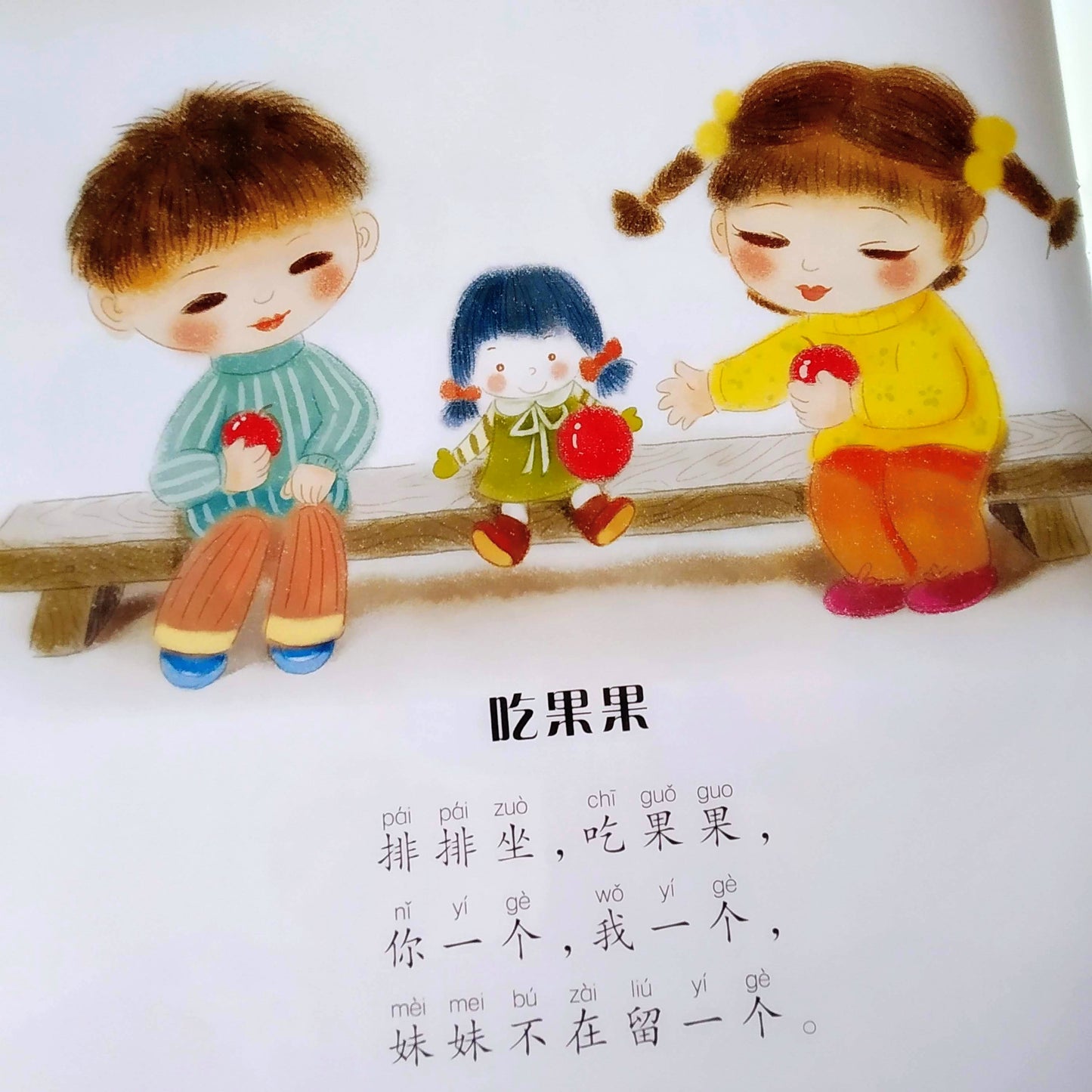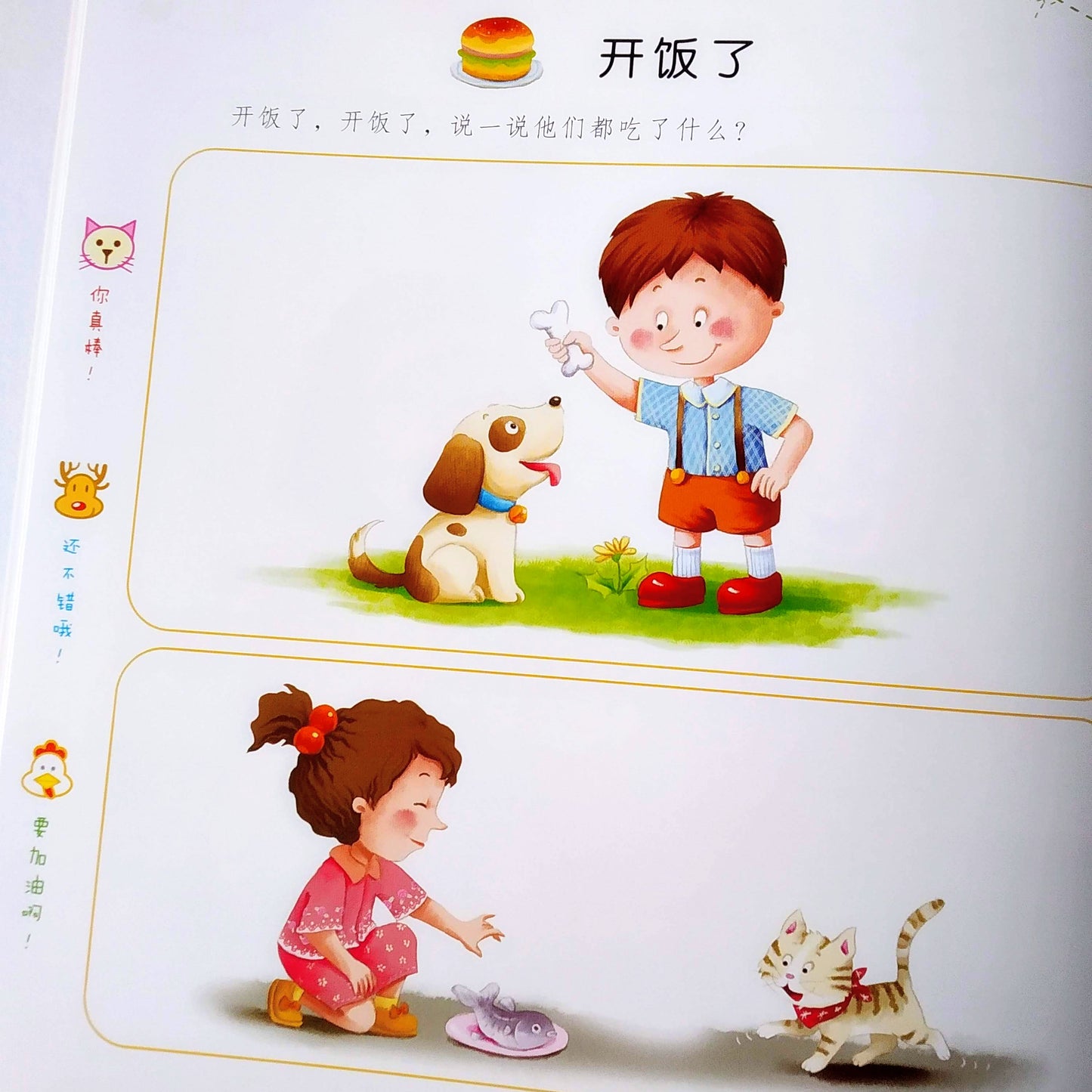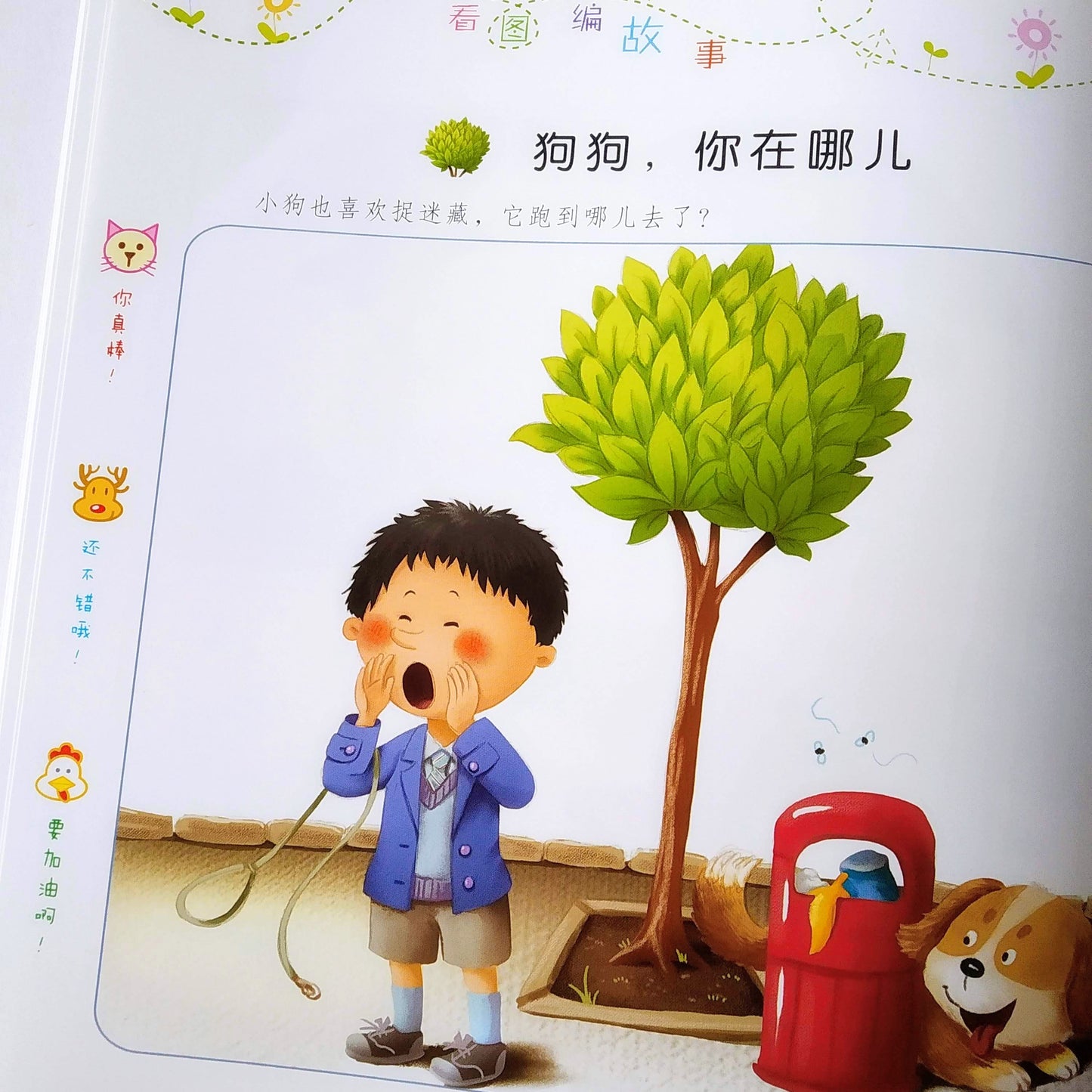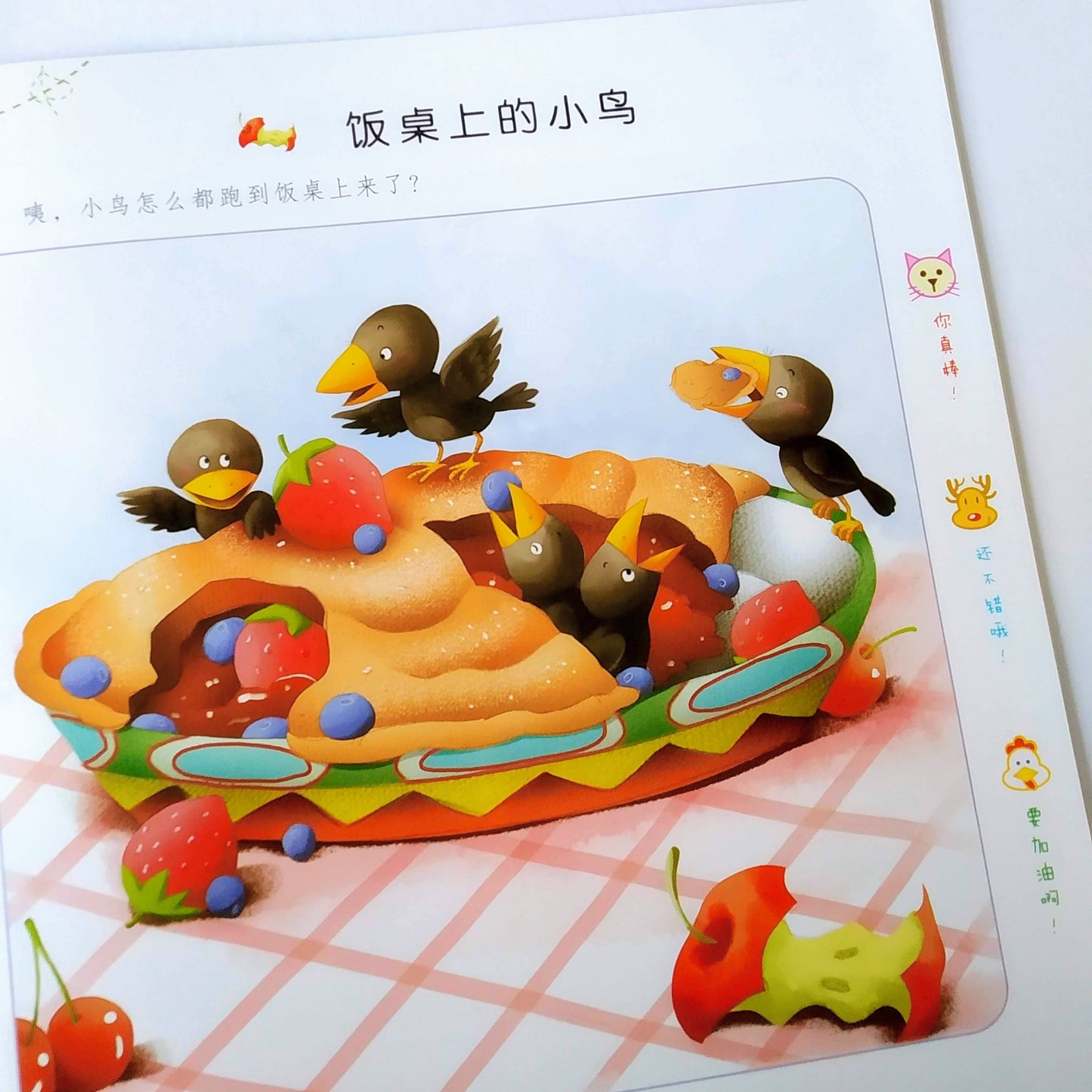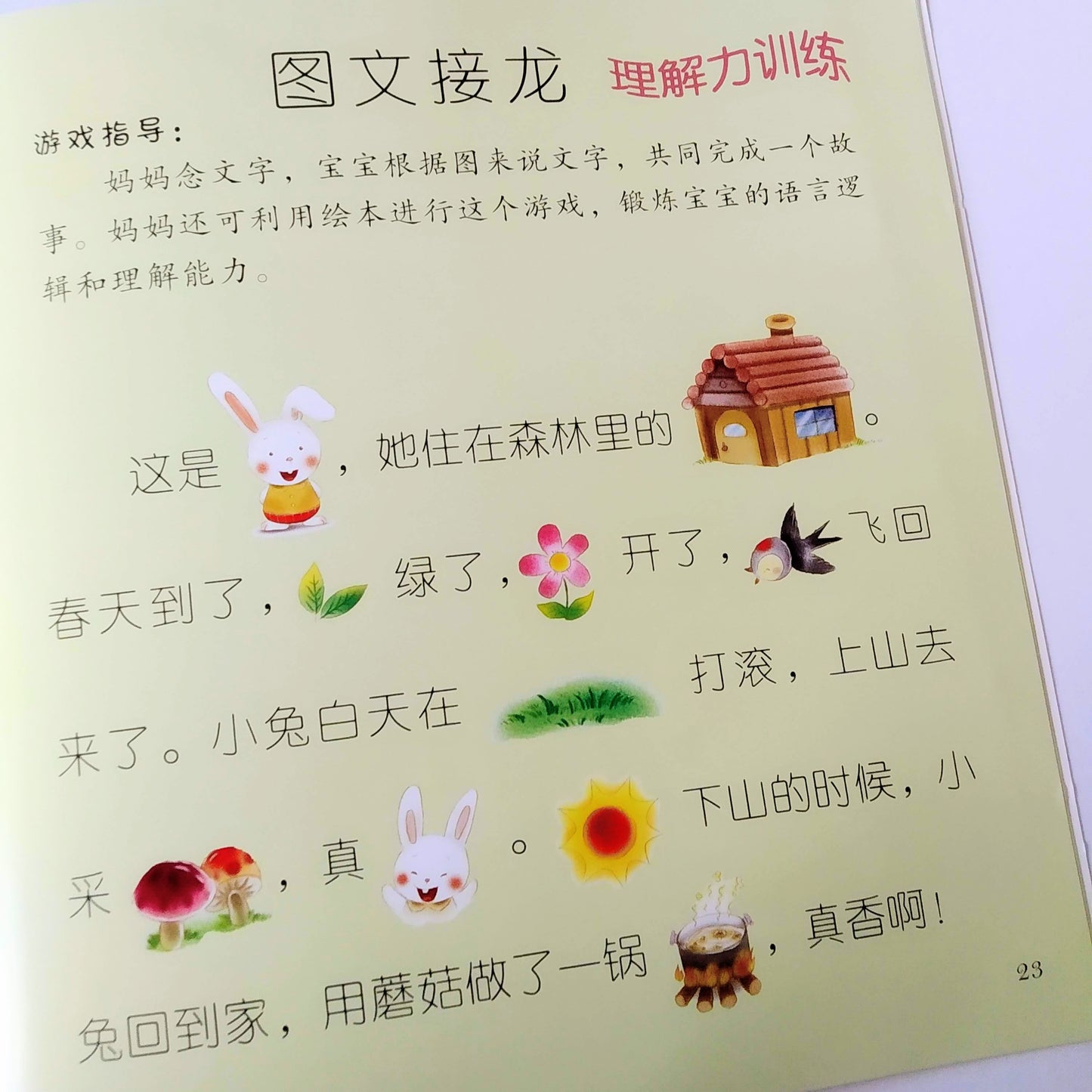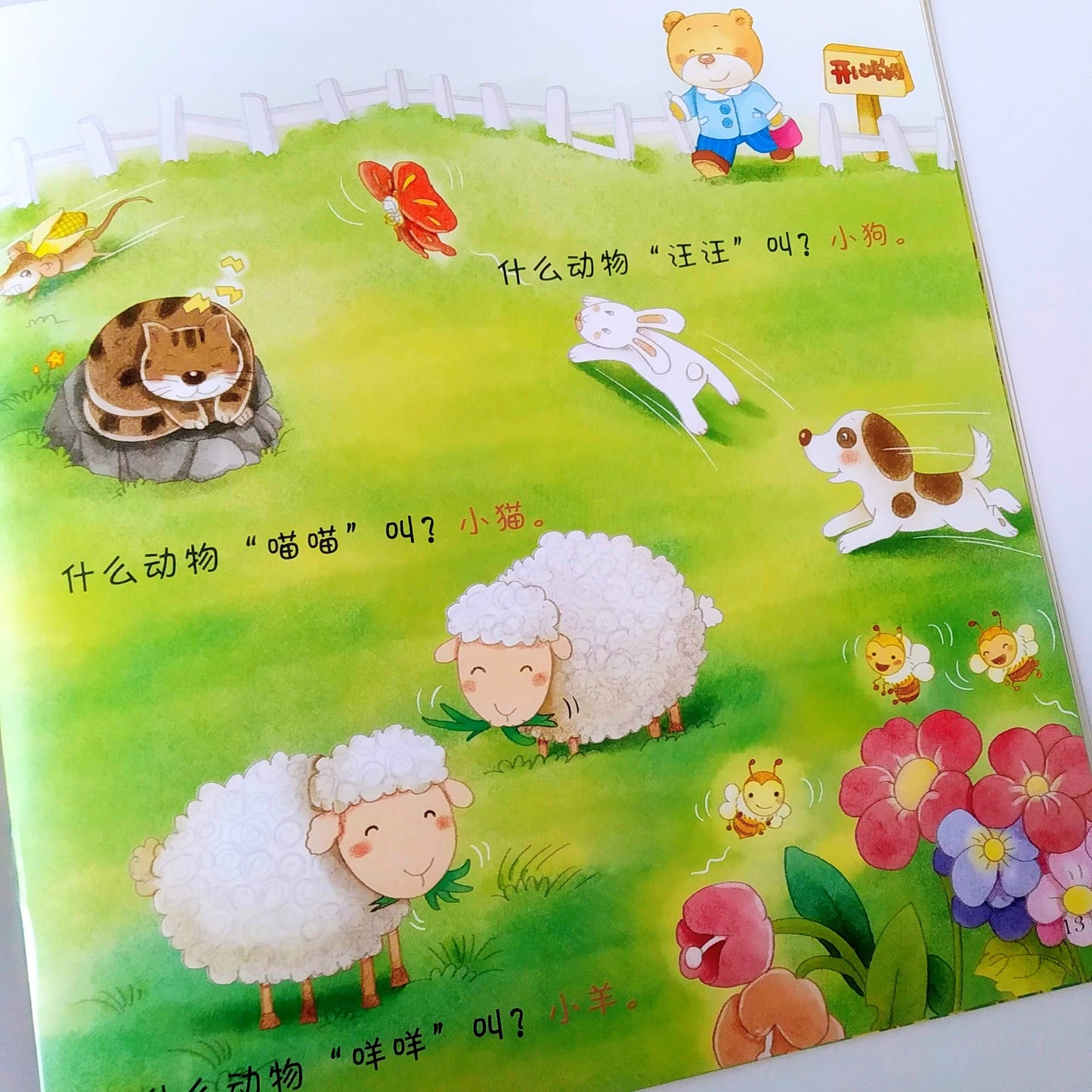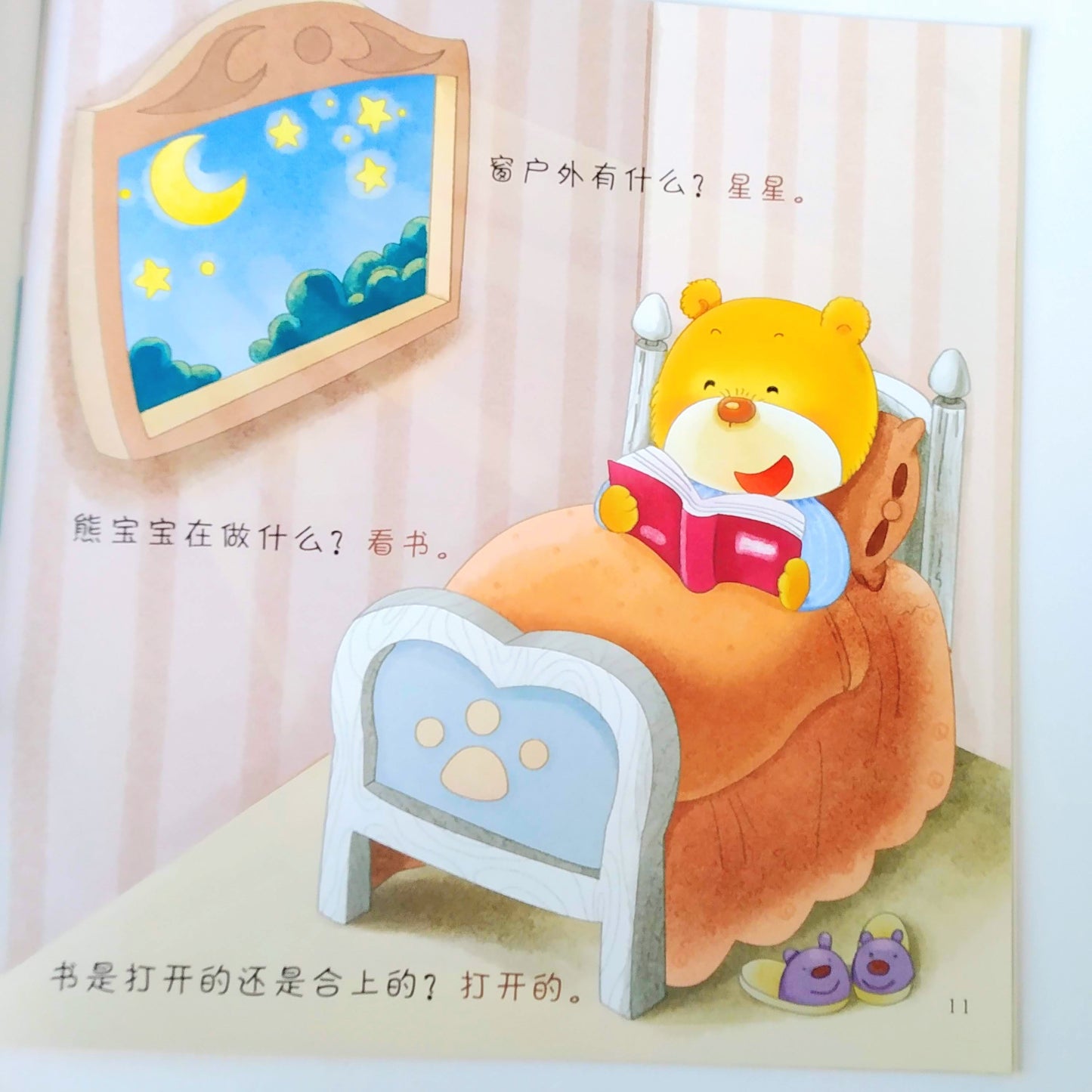 Lovely illustrations
Enjoying this series with my 3yo son. His current favourite is 学字学词 and 讲小故事. There are only a few words on the page, which make it easier to focus on. We enjoy telling the stories with the few words and many beautiful and cute pictures!