小人儿帮手 Little Workers (Set of 4)
Regular price
Sale price
$29.66 USD
Unit price
per
Sale
Share
Little workers to the rescue!
Children who love construction vehicles will love this book.
These highly visual set of stories tell about completing an assignment given to the little workers (literally), who use all kinds of construction vehicles like forklifts, cranes, bulldozers, cement mixer trucks to creatively complete the task. Can the little workers successfully complete their tasks?

Books in this series:
《小人儿帮手》
While the boy was out with his parents, the little ones came to their kitchen. Forklifts, cranes, bulldozers, mixer trucks... Using all kinds of construction vehicles, what did the little people do?
《小人儿帮手 搜索队》
One rainy day, an old grandmother goes missing. Where could she be? Forklifts, bulldozers, helicopters, motorboats, and the little workers are here again, showing off their skills!
《小人儿帮手 圣诞节》
It's Christmas Eve and the little workers are here to help!
《小人儿帮手 仓鼠》
The little workers are entrusted to help little hamster make a treadmill. Forklifts, cranes, bulldozers, can the little people successfully complete their tasks?
Note: There aren't many words in the books but there are lots of details to pore over, describe and discover on our own. Each time we tell the story, it can be a little different. Over time, kids can tell their own stories based on the illustrations too!
Format: Hardcover
Translated from Japanese
Suitable for ages: 2-6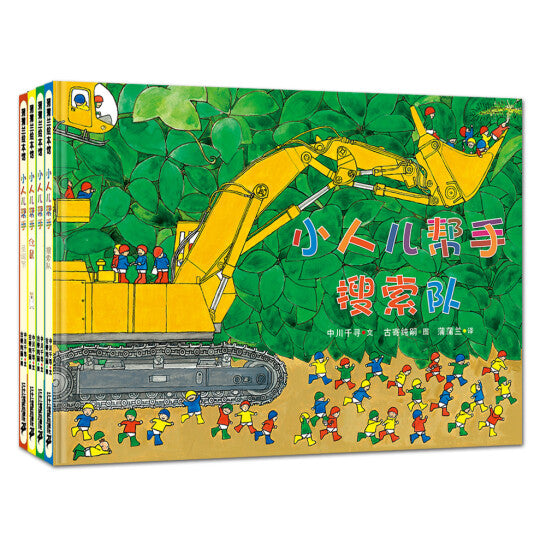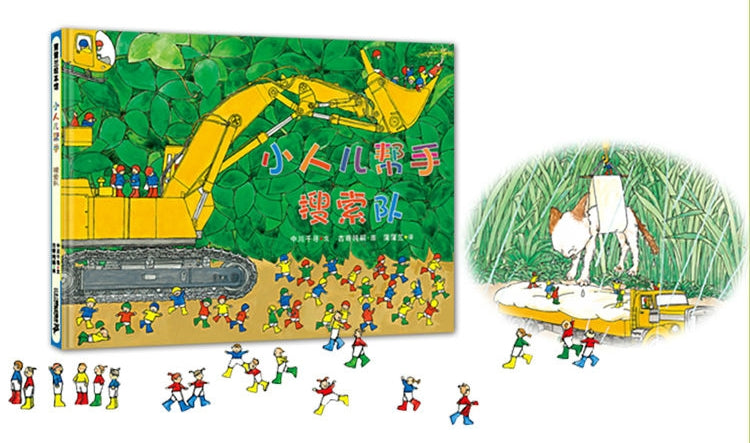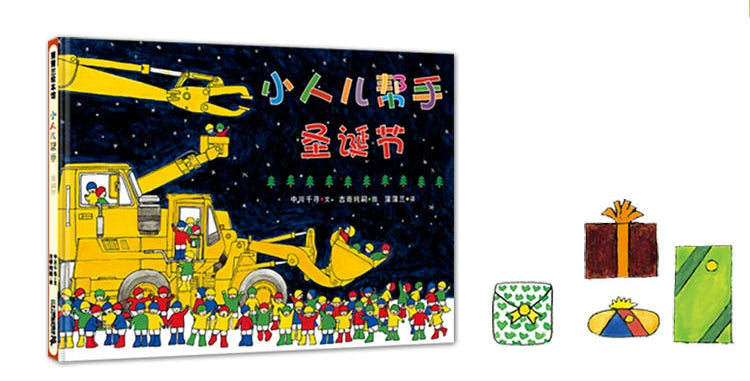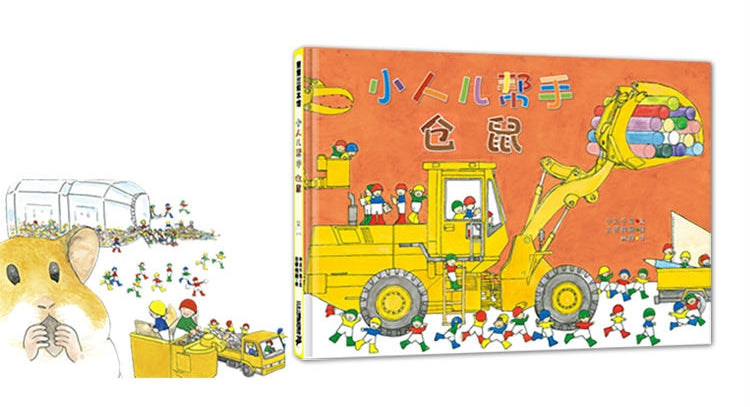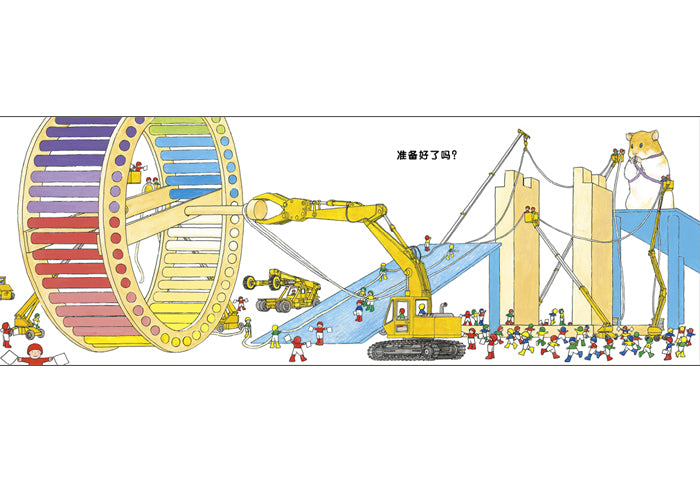 Lots of construction vehicles
My 3yo son loves this series. There aren't too many words but the illustrations and details are beautiful. There are lots of construction vehicles to capture his attention. Would recommend this for children who like vehicles!
Wonderful series for the construction vehicle fanatics
My 2yo son is a big fan of construction vehicles and this series is absolutely up his alley!
It features all sorts of vehicles from digger, dump truck, front loader, bulldozer and even the jumbo mining digger. Very detailed and realistic drawings of the vehicles and my son is often excited to bring out his toy collection while reading the books.
We also love spotting the little humans in the different scenes, especially the clumsy little one who is always tripping and falling (maybe it reminds him of himself?!)
I've only read 2 of 4 books so far (the first book on making a cake, and finding the lost kitten). Planning to keep the Christmas themed one for Christmas 🎄
小人儿帮手 Little Workers (Set of 4)