妈妈买绿豆!Mum, Buy Green Beans!
Regular price
Sale price
$9.59 USD
Unit price
per
Sale
Share
A title dear to our heart and close to home!
Ah Bao is out shopping with his mother. They buy green beans, cook green bean soup, eat green beans, grow them, and wait to see them sprout. The boy's close relationship with his mother shines through the simple storyline.
Recommended for Ages: 1-6
Pages: 40
Format: Hardcover
Language: Simplified Chinese
Author: 曾阳晴
Illustrator: 万华国

Learning Themes:
- Practical Life: grocery shopping, cooking, gardening.
- Living things: plants.
- Science: Plant life cycle, heating cooling cooking, states of matter (water to steam, water to ice), passage of time.
If you find My Story Treasury's suggestions helpful, do share them with someone who could benefit too!
Additional resources upon purchase:
🔊 Audio narration 

💡Extension activity ideas

🗣️ Conversation starters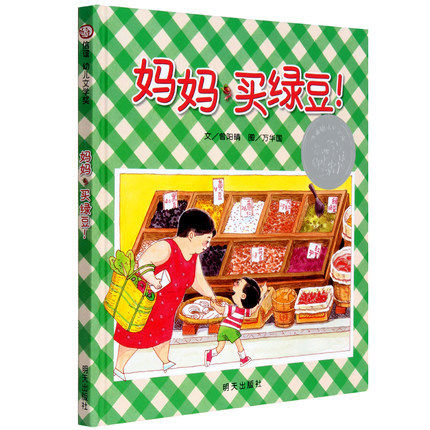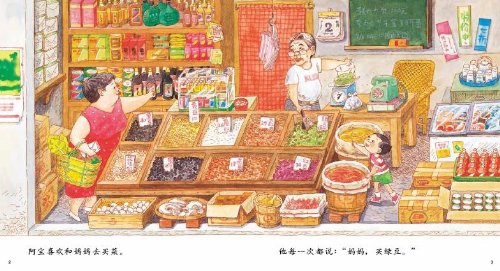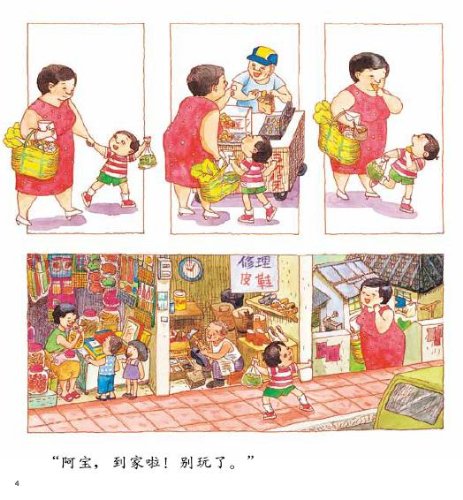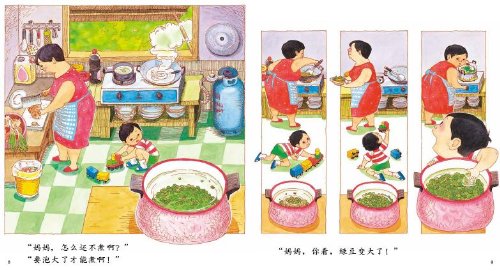 Nice illustrations
There are lots of pictures which can be used to tell a story on my own to the little one without following the actual words in the book. It allows for conversations to take place on each page!
Simple story with beautiful illustrations!
We love this book with very little words but very detailed illustrations! I really like the simple story of how a boy and his mother bought 绿豆, cook and eat together, and then some! Definitely makes me feel like having green bean soup every time I read it 😂
Heartwarming story with realistic pictures
Bought it because of the great reviews. My 1yo daughter is captivated by the realistic pictures of the boy and his mother, and their kitchen. She keeps pointing to details such as the gas stove and asking for their names. Great for language learning!
So lovely that your daughter is so inquisitive, and this book captures her attention (: Thanks for your review, Sarah!
妈妈买绿豆
This book is oh-so-relatable because I've been cooking green bean soup on a weekly basis for my girl. after reading the book, I got her to help me wash the green beans before we cooked it. Can't wait to try making the green bean popsicles and growing green beans together with her! yet another wonderful buy. enjoyed the read alot.
Enjoyable read
While the words are few, there were many pictures and alot of facial expressions to talk about. A very fun book to read for a 4yo.