我的感觉 My Feelings - Bilingual (Set of 8)
Regular price
Sale price
$19.25 USD
Unit price
per
Sale
Share
A set of bilingual books, perfect for starting conversations about emotions.
Together with our kids, we can
identify the emotions
learn how it looks like and feels like
discover ways to cope with it or
see how to help others who feel that way, and
find confidence to face it the next time it comes.
The same thought process and problem solving steps can be used for any other emotion a child, or even adult, feels! 
Nurturing our kids' emotional and adversity intelligence helps them navigate the world long after they leave our nest - a worthwhile investment to make today, to impact the next generation and beyond.
《我好害怕》When I Feel Scared
《我好难过》When I Feel Sad
《我觉得自己很棒》When I Feel Good About Myself
《我会关心别人》When I Care for Others
《我好嫉妒》When I Feel Jealous
《我好生气》When I Feel Angry
《我想念你》When I Miss You
《我好担心》When I Feel Worried

♫ Listen to some books in this set being read aloud on Ximalaya ♫
Note: 
Some fellow parents have pointed out that there are some odd translations here and there, and the prescribed responses may not be what works for each family - may need some rewording when we read it, and offering alternative responses that are in line with our family's values.
Format: Softcover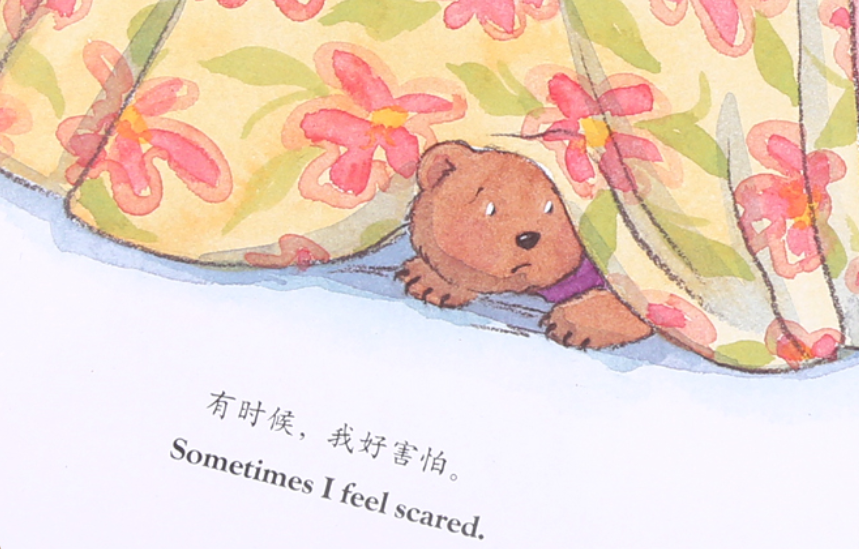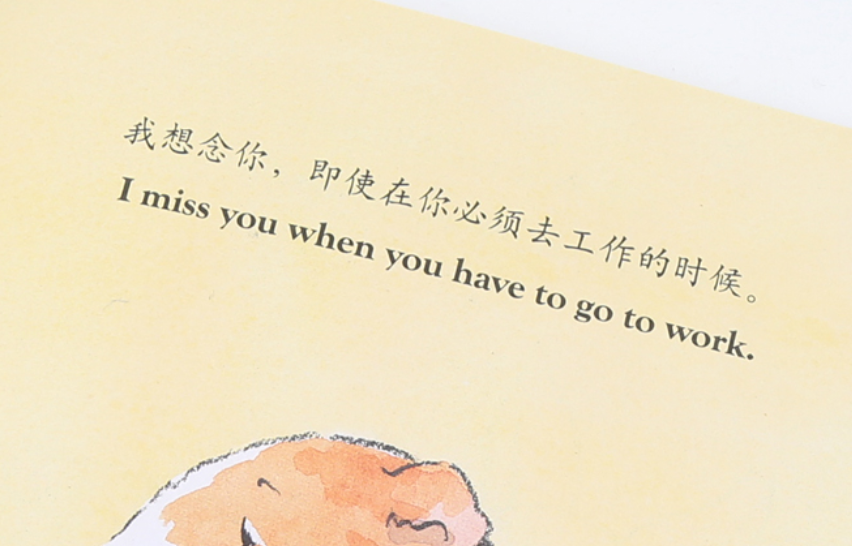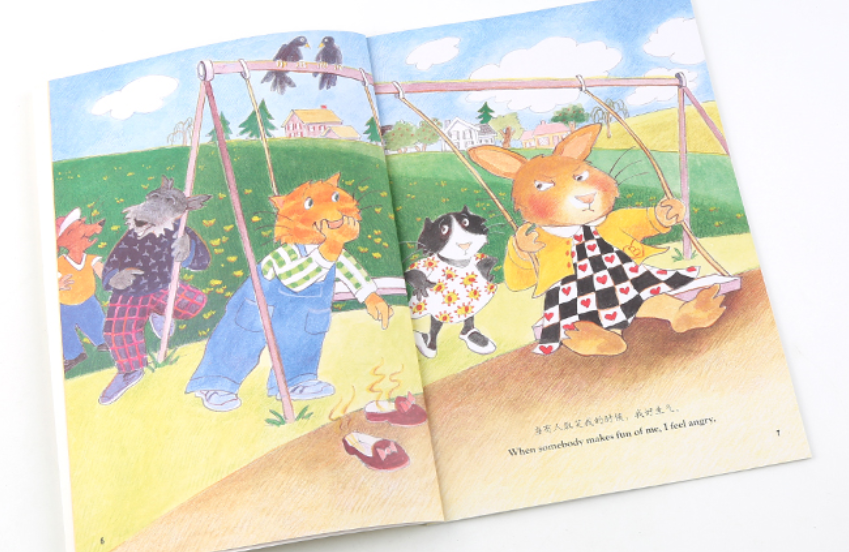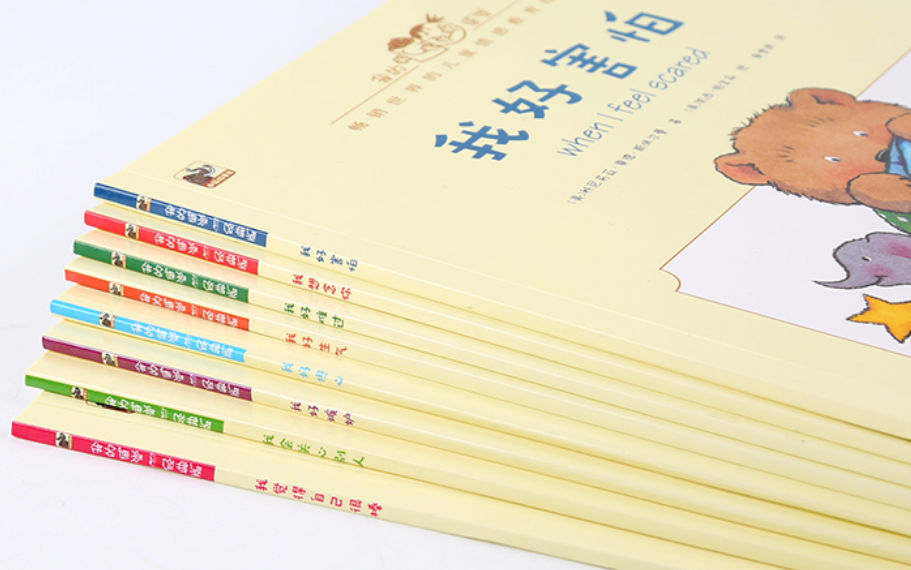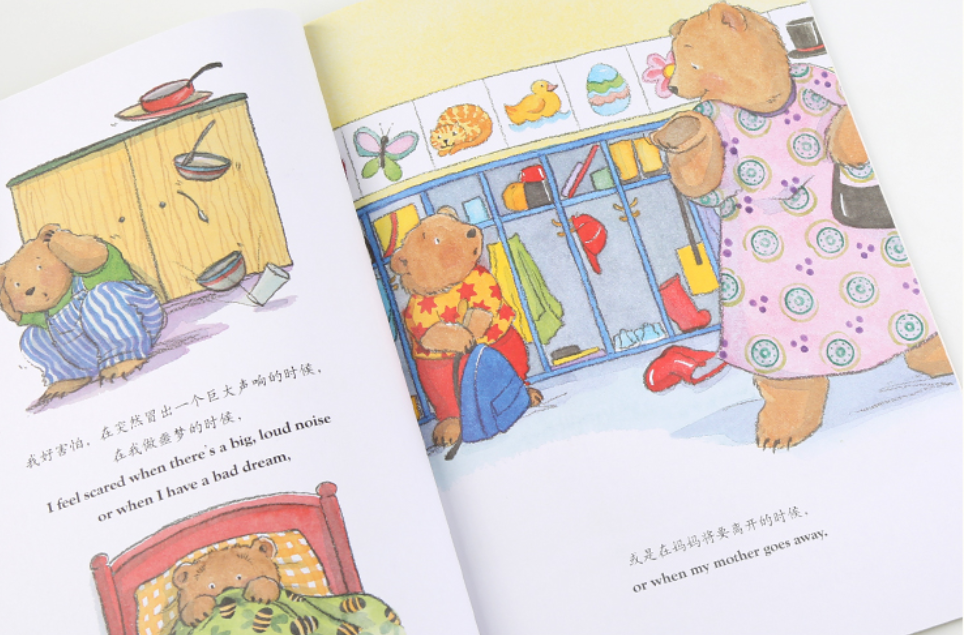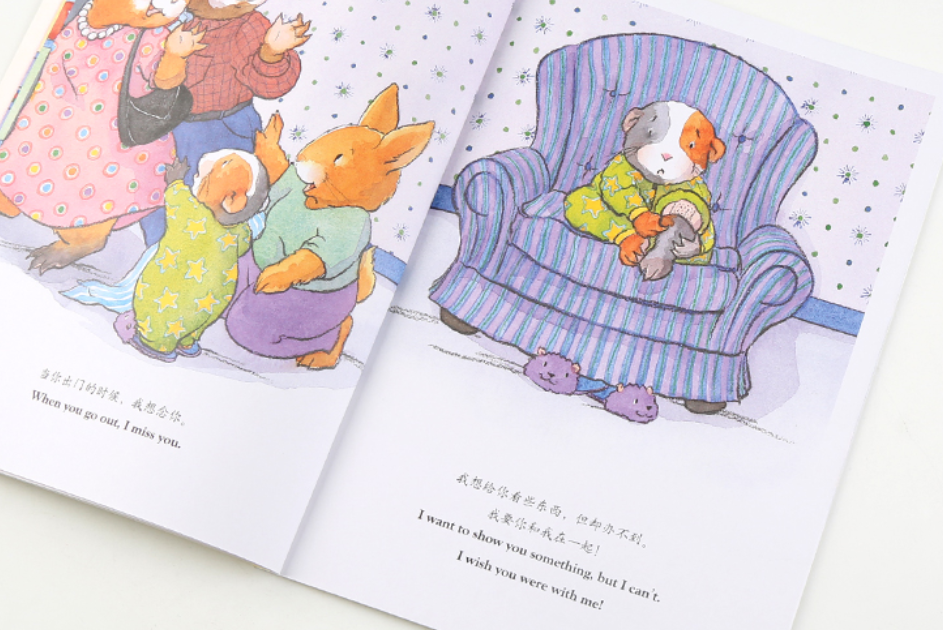 Big illustrations!
I like this set for its range and real-world application. The volume that I like to read to my daughter is 我觉得自己很棒 because it helps to build her self-esteem and teach the concept of self-love! She can also relate well to 我想念你 so the set is pretty helpful for a variety of situations.
Such a great series for toddlers and preschoolers
I love this series! I got one set for myself and loved it so much I bought multiple for gifts. It's a great way of introducing common emotions to young children and to guide them on ways to manage those emotions.
Good start to learn about emotions :)
I'd gotten these as my child is turning 2 soon and has big emotions as she grows (which toddler doesn't? Haha). These books are a good start for her to:
1) learn about putting words to her feelings
2) understand what causes her to feel as such and
3) learn various coping strategies.
This series is also a good read for traditional caregivers who are uncomfortable with children's tears and/or meltdowns, as many examples as to why they react as such are listed and thus normalised.
I am however giving it 4 stars as some translations are awkward and some coping strategies are not entirely what I agree with. Still, this is a good set to start off with:)
Good start for toddlers/preschoolers to learn how to manage big emotions
Teaches them how to identify their emotions as they manifest in various situations and gives them the language to express themselves. Also the coping strategies are helpful. My 4yo boy finds them very relatable. I do not agree with everything in the books and there are some odd translations here and there but they do not detract from their usefulness. In fact, they will become good discussion points as the kids become older.
Thank you Nicole for your thoughtful and detailed review! I'm grateful to know that despite its shortcomings, this bookset has been helpful for your family and is relatable for your 4 year old boy (:
Every toddler needs a set!
I love this set of books, in fact I love it so much I gifted a set to all my mum friends for Christmas! The bilingualism is of good standards, the books cover a wide spectrum of emotions, and I love that they normalise the emotions and suggest ways to cope with them. Cannot recommend enough!