儿童灵修圣经 My Very First Devotional Bible (Bilingual English-Chinese)
Regular price
Sale price
$24.46 USD
Unit price
per
Sale
Share
Note:
These brand new books
that have arrived from the publisher, come with 
slight light brown spots on the side of the pages,.
Please note to proceed to buy if only you're comfortable with it.
This is a great first devotional bible for little ones! 

Each mini chapter contains

Easy-to-read stories in simple English and Simplified Chinese
Relatable scenarios that children can identify with
Colorful and gentle illustrations that look realistic.
原文 Original passage referenced - so we can check out the adult's English or Chinese bible for the full and accurate passage with more details.
Activity - 小趣味 Idea / 念诗篇 Poem
记诵金句 Verse to Remember
Note:
As this devotional bible is edited for simplicity to allow kids to understand at their level - inevitably the stories will be slightly watered down. Our role as parents would be to pitch the stories at the appropriate level and add in clarifications or details from the original passages as needed.

Recommended for Ages: 2-6
Pages: 318
Format: Hardcover
Language: Bilingual - Simplified Chinese and English
Written by: Catherine DeVries
Illustrated by: Leanne Mebust Luetkemeyer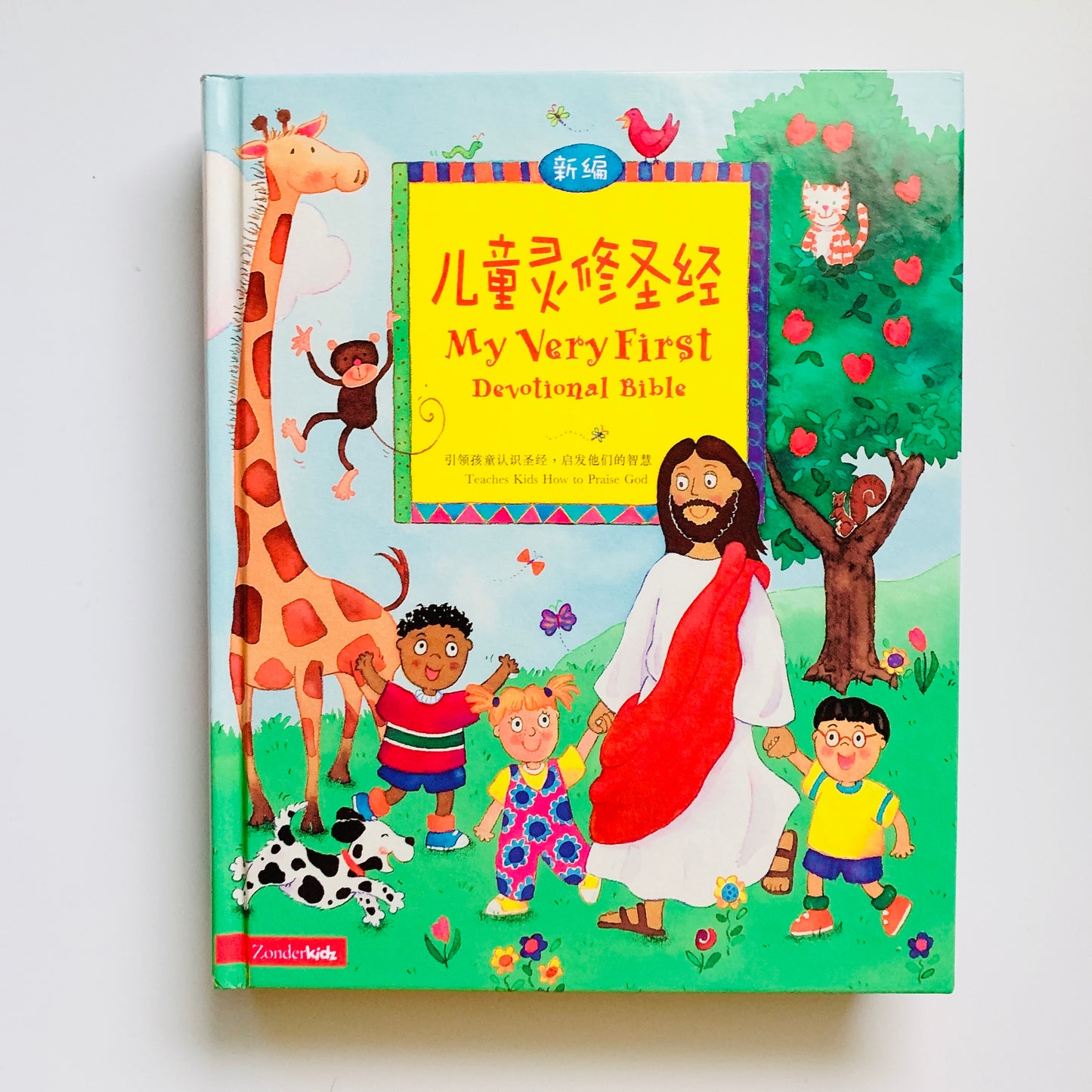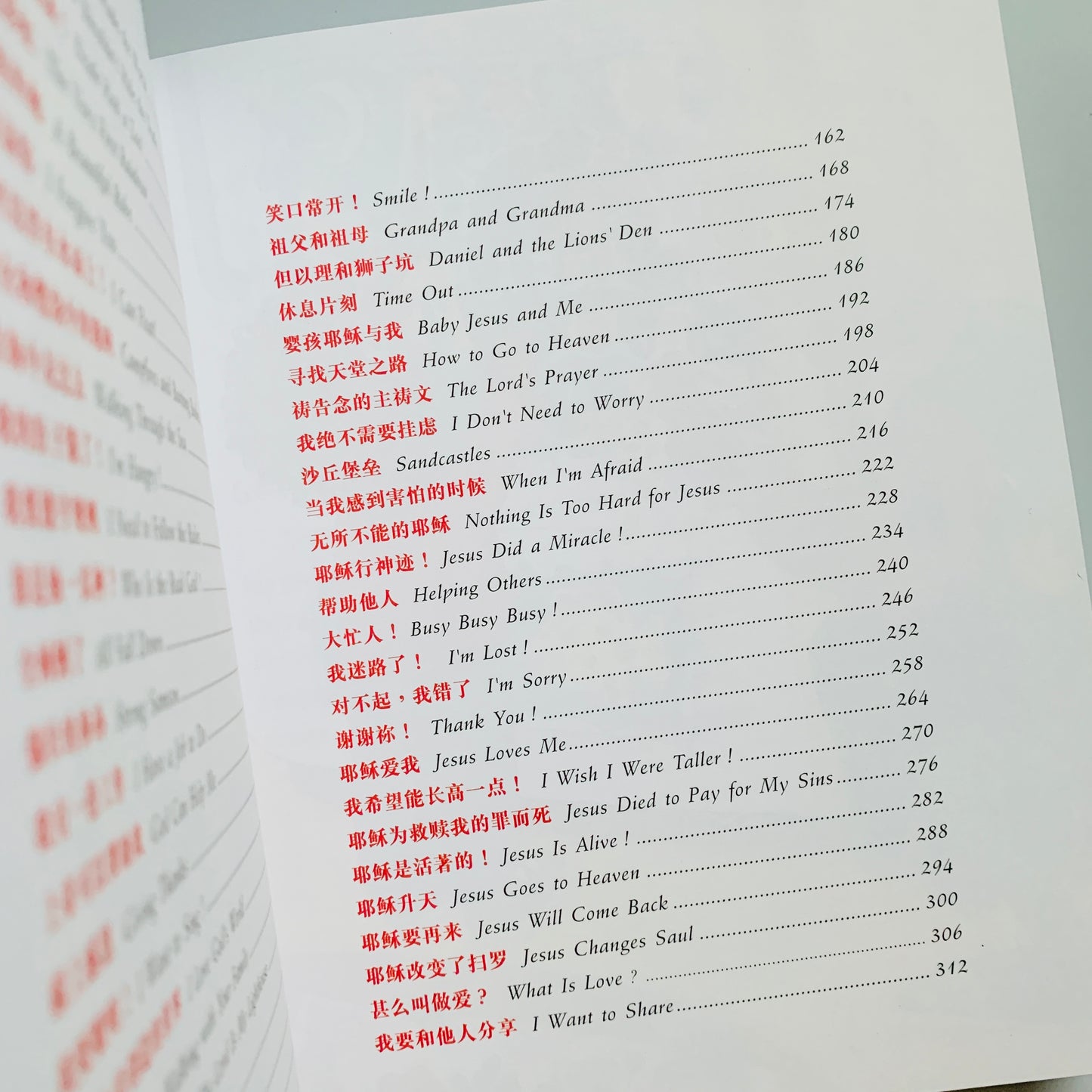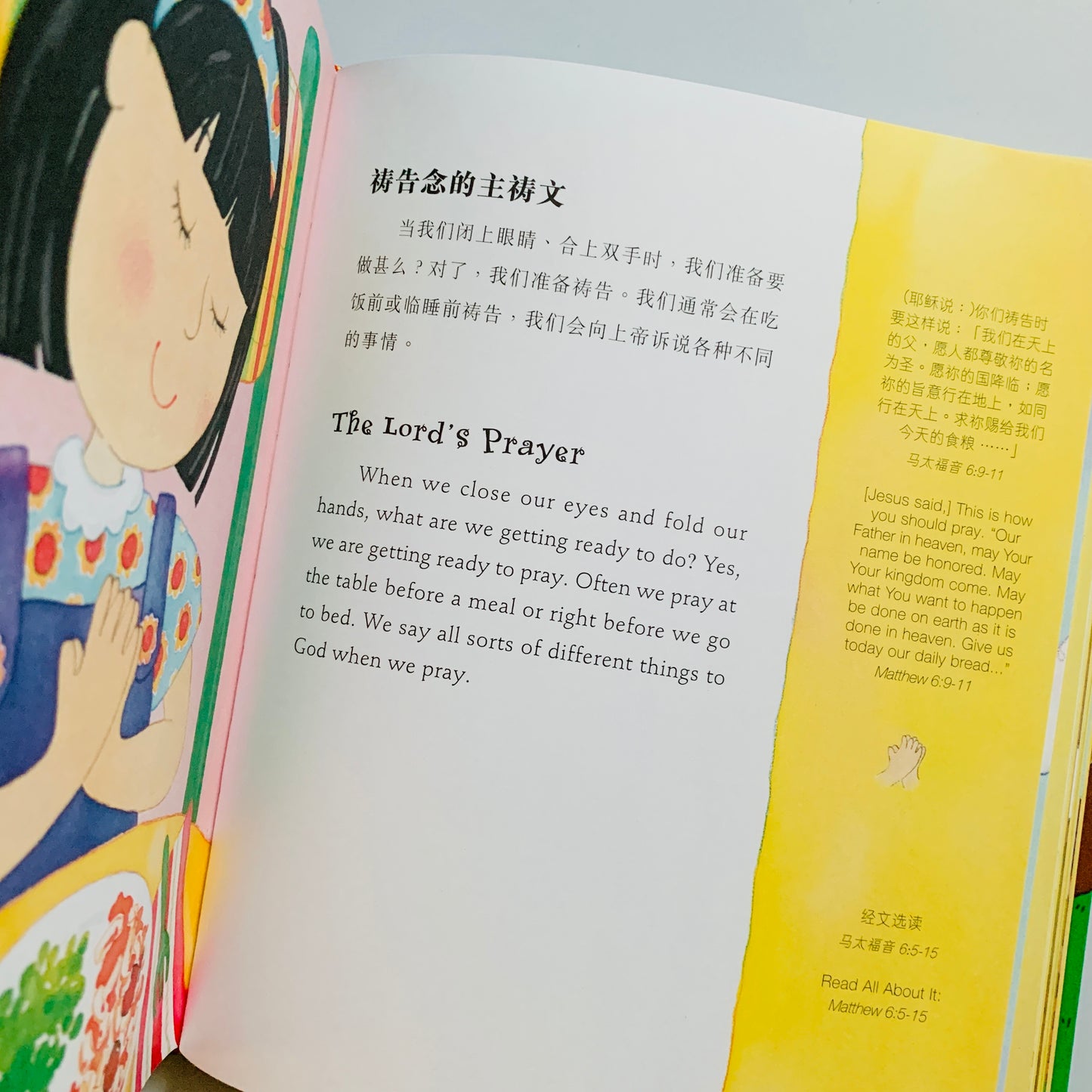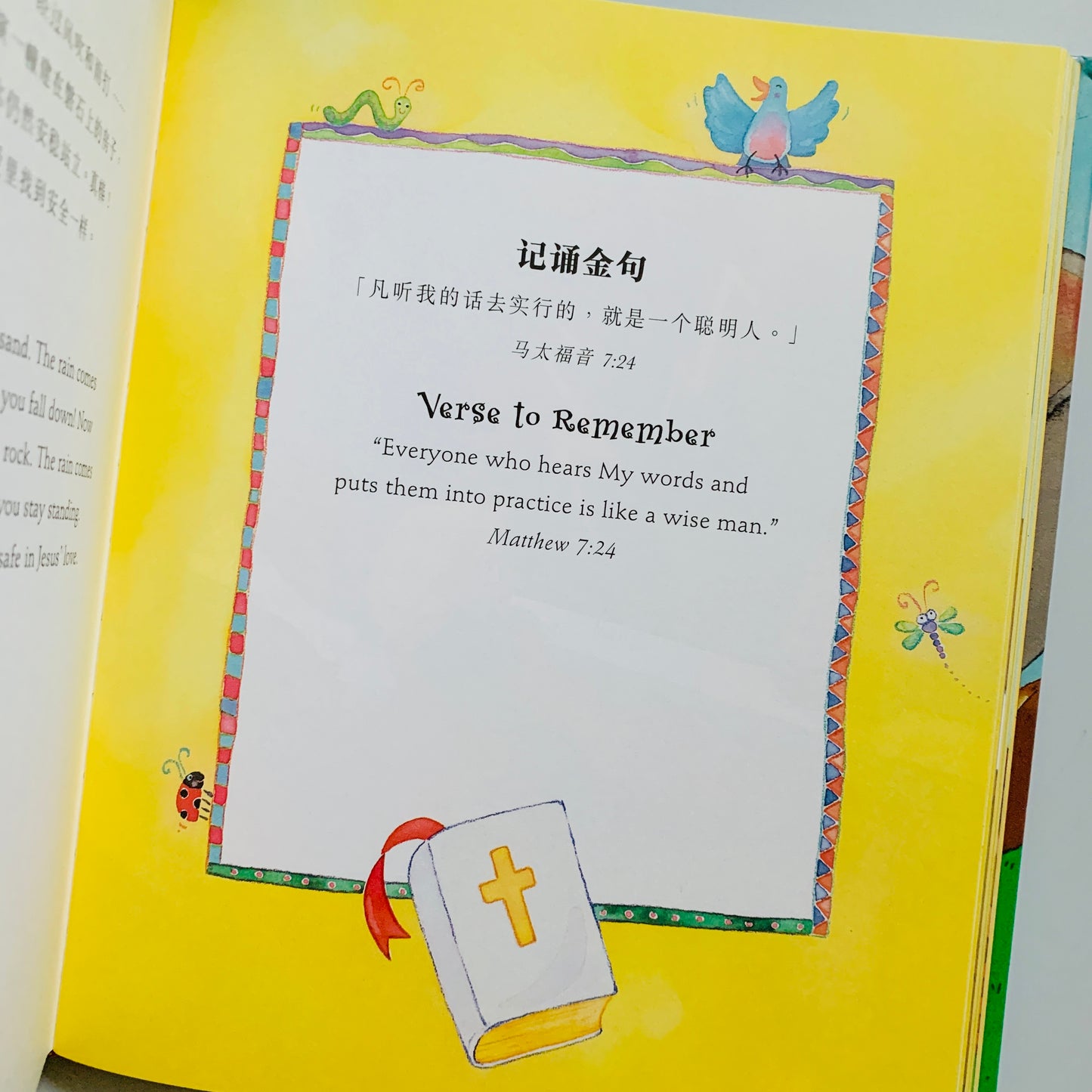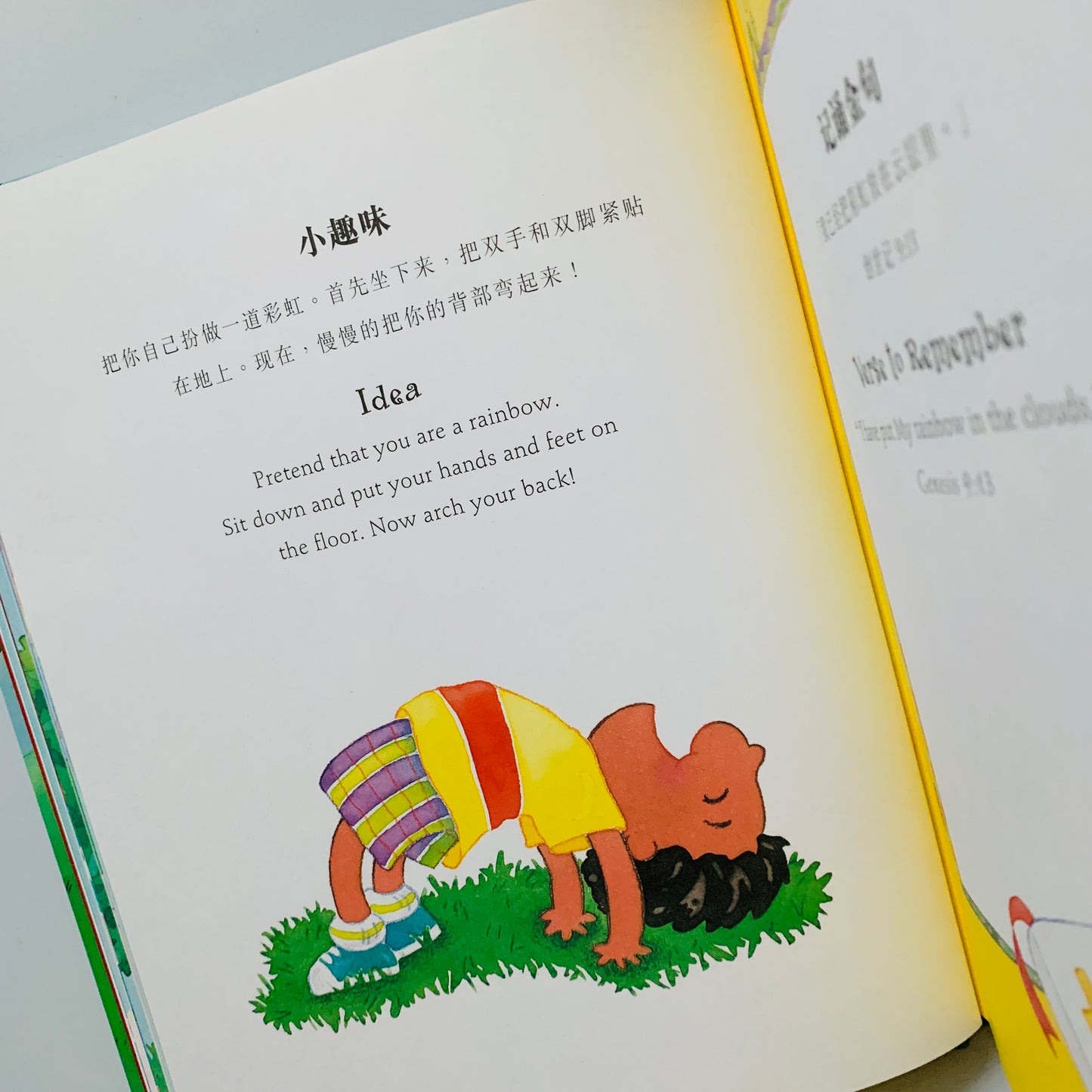 Great bilingual devotional!
We really enjoy reading this devotional book, it comes with songs and activities to keep the sessions interactive and fun!
儿童灵修圣经 My Very First Devotional Bible (Bilingual English-Chinese)
Engaging devotional bible
I was looking for a bilingual bible for young children and it wasn't easy to find one! I was delighted to come across this and the passages are short and easy to read. My 5 year old has been keen to read it and we look forward to using it for our family devotion time.
值得一看的儿童圣经故事
老少咸宜的一本儿童灵修圣经。精装版的质感挺不错。
老板很贴心地在书本上贴上了勉励的话语。