一家人 One Family
Regular price
Sale price
$9.27 USD
Unit price
per
Sale
Share
Home is where the family is.
This book is such a meaningful way to learn numbers 1-10, in the context of family! Love the undertones of togetherness and love all throughout this book.
Every page presents a different number, different things to count and practise one-to-one correspondence in Mandarin! Include with the book are a set of perforated number cards with the numeral on one side, and illustrations on the other side. Kids love matching the cards to the pages as we read along! Fun way to engage the active learner.
Sample text:
一是一。
一把椅子。一盏灯。
一本书一起分享。

一是三。
一盘梨。一屋子熊。
一家人。

一是一个人,也是每个人。
一个地球。一个世界。
我们是一家人。
Recommended for Ages: 1-6
Pages: 26
Format: Hardcover
Language: Bilingual. Simplified Chinese and English.
Author: (美)乔治。香农 Shannon, George
Illustrator:  布兰卡·戈麦斯
Translator: 胡宜之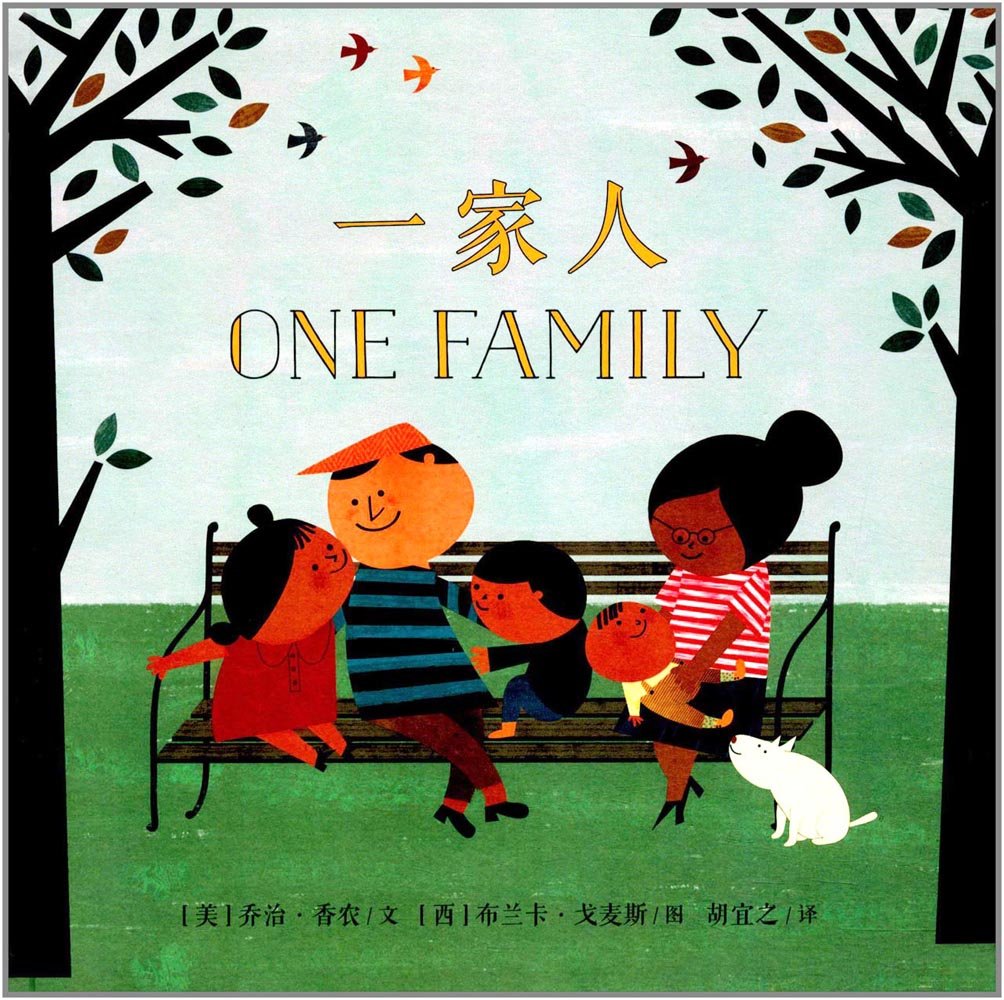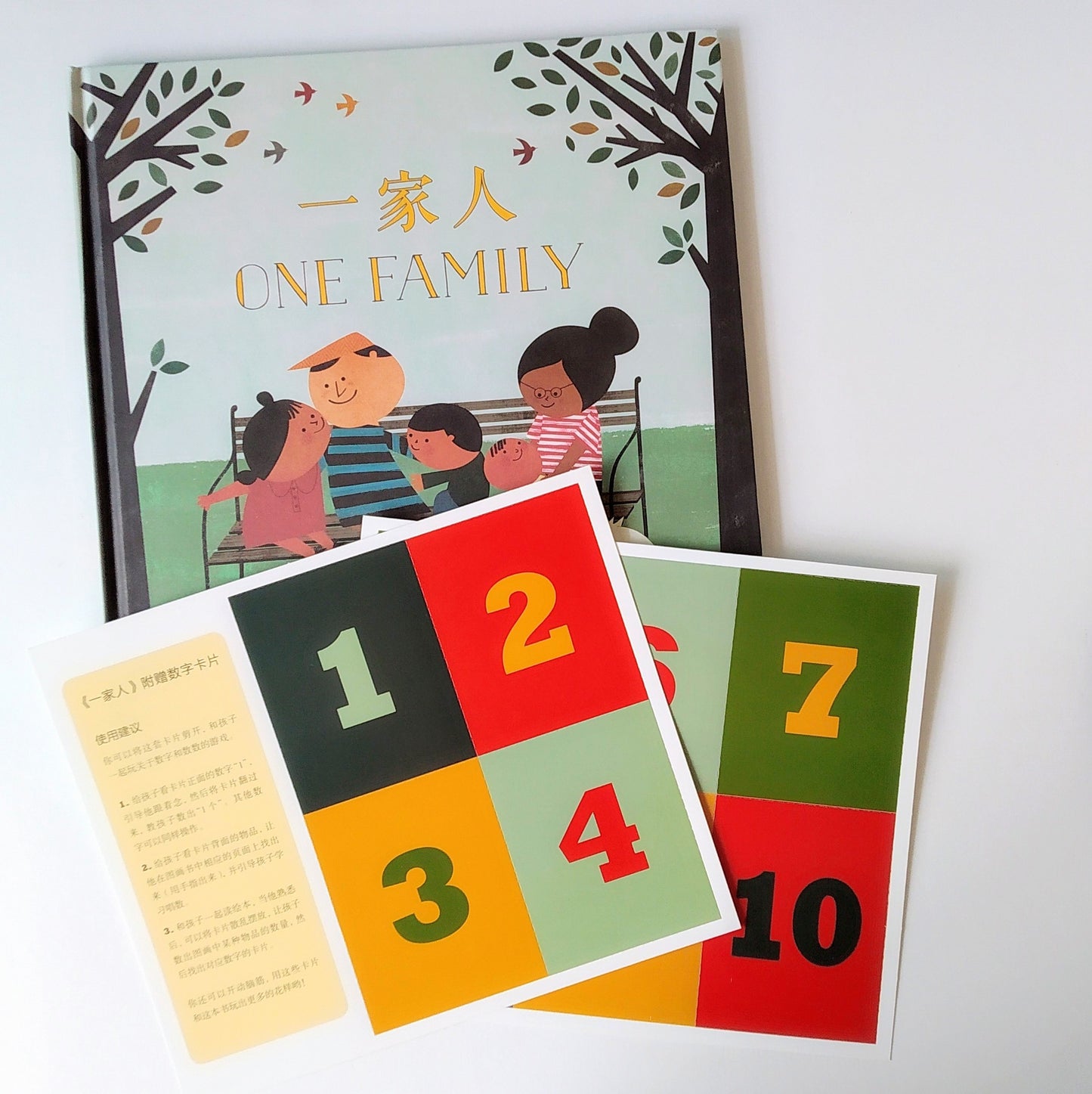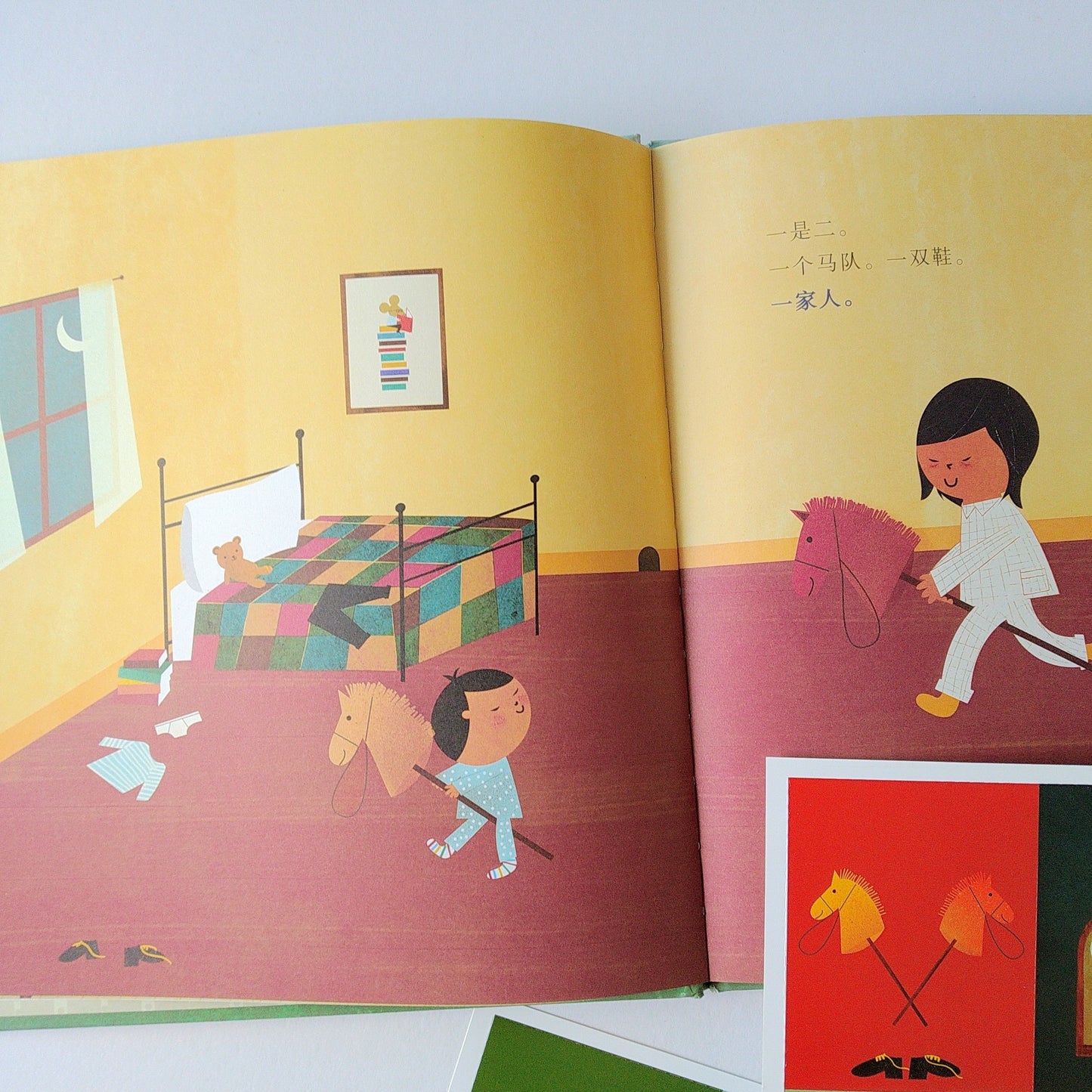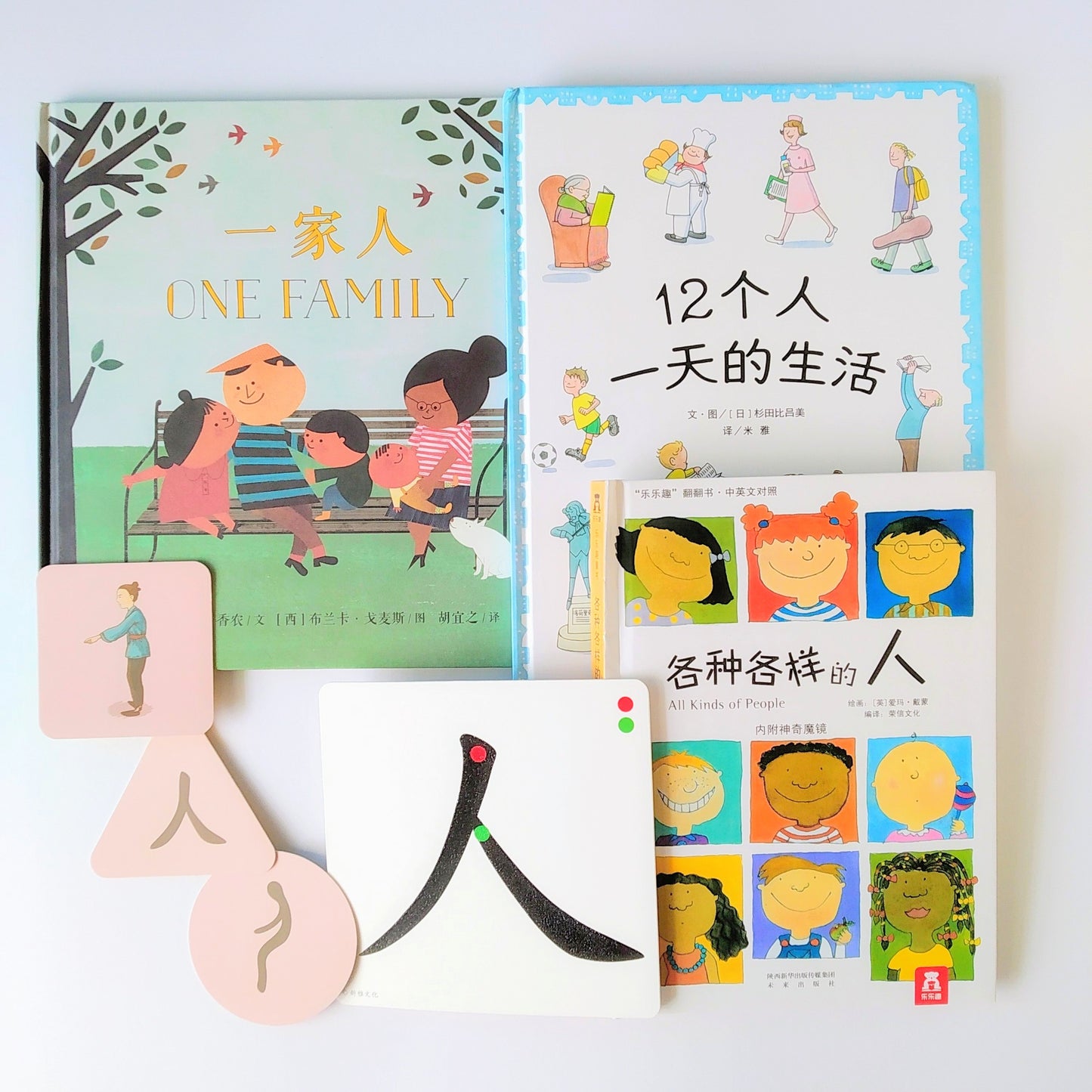 Fun book! Lots of different family configurations
I liked this book a lot because of the diversity of families it portrays. All different sizes and ages and colours! I am happy that I can show my kid that families come in all flavours. Also it's fun to spot the little details pointed out in the text and I plan to use it to reinforce the numerals too.
A great book on family, diversity and numbers
This book is about how there are many different versions of family (1 to 10 specifically), and I like how each number from 1 to 10 is represented in different forms in each page. The paragraphs are short and to the point, yet they hold different layers of meaning. It was also fun counting and looking for the various objects and people! A very meaningful book - a must get to introduce the idea of family, counting and 人!
Dear Jas, so stoked that you love this book! Really appreciate your detailed review, that helps others make informed choices (: I love the part about there being different layers of meaning, and how this book can be used in so many different ways!
一家人 One Family
This book come with a basic number card that can teach young one counting in Chinese.
Not only that it also expands the vocabulary.
Thank you Vanessa for sharing your thoughts on this title!