幼儿认知小百科 Picture Encyclopedia (Set of 3)
Regular price
Sale price
$22.23 USD
Unit price
per
Sale
Share
A set of 3 beautiful books in this picture encyclopaedia set perfect for curious young ones, as well as for kids who are looking to expand their Mandarin vocabulary.

Recommended for Ages: 0-6
No. of Books: 3
Pages: 24 per book
Format: Board book
Language: Simplified Chinese
Illustrator: 吉田纯子
Translated by: 徐超
Sharing some ways our family has used this awesome picture encyclopedia
Let the kids explore and flip, with us casually introducing the topics. Perfect for on-the-go learning, just put a bring along a book when going out for meals or doctor's appointment
When the kids stop to see the pictures, we can explain what the items are or what the people are doing
Reference what they already experienced, to help the new knowledge and words stick better. For example, after our trip to the supermarket or zoo, will read the related pages to recall what we saw earlier
Share stories about my own childhood and past, using pictures as conversation starters - like I shared with the kids that my parents both worked, I spent most of my days with my Grandmother who passed on, her favorite food, she would bring me to the supermarket and teach me how to choose fresh fish. I used to work in the hospital as a nurse, so I explained to them at length a day in my life as a nurse using the prompts on Hospital!
Do some hands-on activities eg make popsicles, some free form painting or watercolors, and reference the colors shapes fruit etc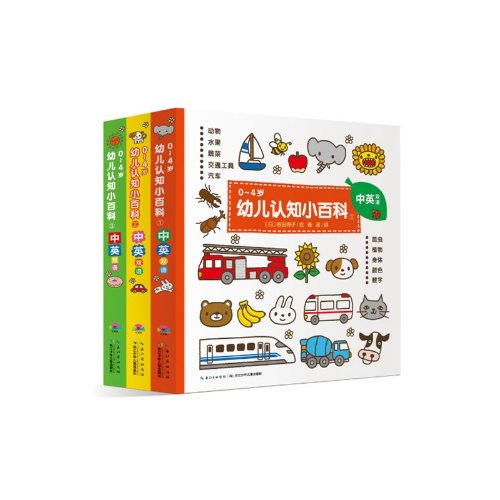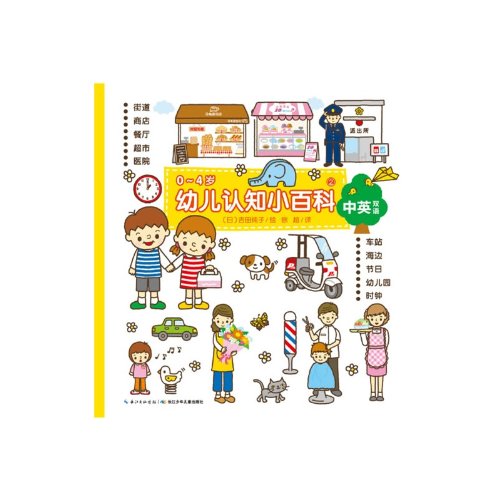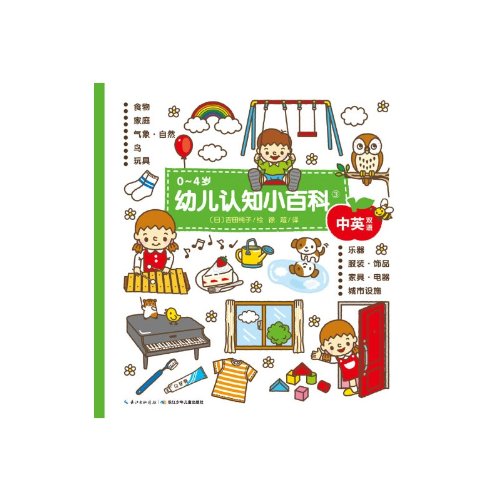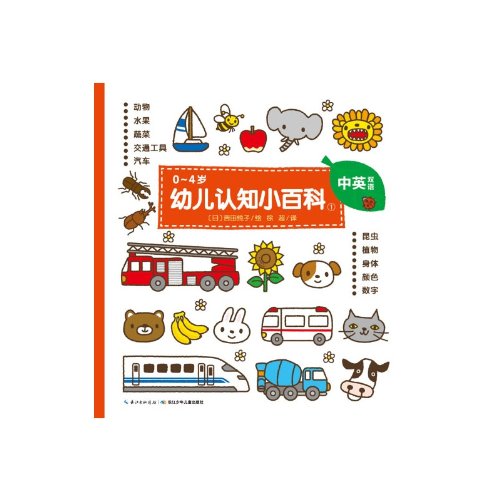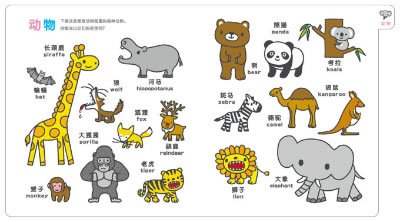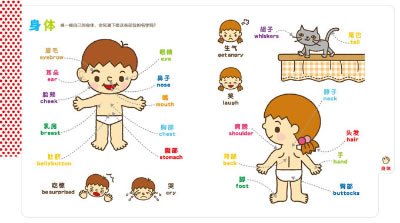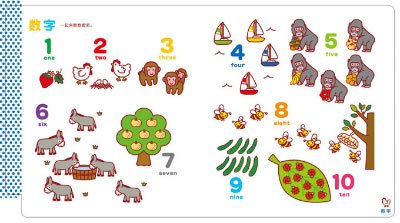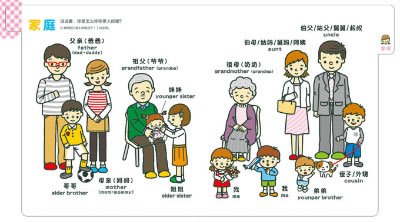 information organized based on context
I'm trying to build my own repertoire of Chinese words in different settings so i purchased this series. I appreciate that the words are grouped based on themes and the English translation that comes with the Chinese words. The cute pictures immediately appealed to my 3.5 year old so it was our bed time read for a few days when it first arrived (although she gravitated mostly to the one on animals). While the context reflects that of Japan's (e.g. individual stalls selling poultry, red meat, fish, veg; type of trains available, it is still very much applicable to Singapore.
All time favourite!
This set of books is one of my child's favourite! I bought these for her when she was about 18 months. Now she still actively look for this set of books at 20 months. She loves the pictures and enjoys identifying them. I bring one of these books when we are in the car or at someone's house in case she gets bored.
Love it!
These books are so useful for young kids. My daughter loves looking at the pictures and naming the items on the page. I like that the pictures are not actual photographs so she can see some basic styling, but they still look like what they portray (not overly stylised).
Nice illustrations
Greatly loved by my 4 year old, themed pages and cute drawings seem to keep him drawn and he can spend a long time just flipping through the book telling his own stories.