拼音启蒙 问答游戏书 Pinyin Interactive Soundbook
Regular price
Sale price
$21.19 USD
Unit price
per
Sale
Share
Soundbook for budding readers and little ones to tune their ears to the right intonations, so that they don't speak with a foreign accent 😜
Perfect for parents who are brushing up on Hanyu Pinyin
before helping the kids with theirs!
Fun for kids to explore on their own, or together with an adult.
Comes with a Question-and-Answer mode to see how much you have learnt!
For overseas orders - sound book will be provided without batteries in accordance with shipping regulations. (2x AAA batteries required)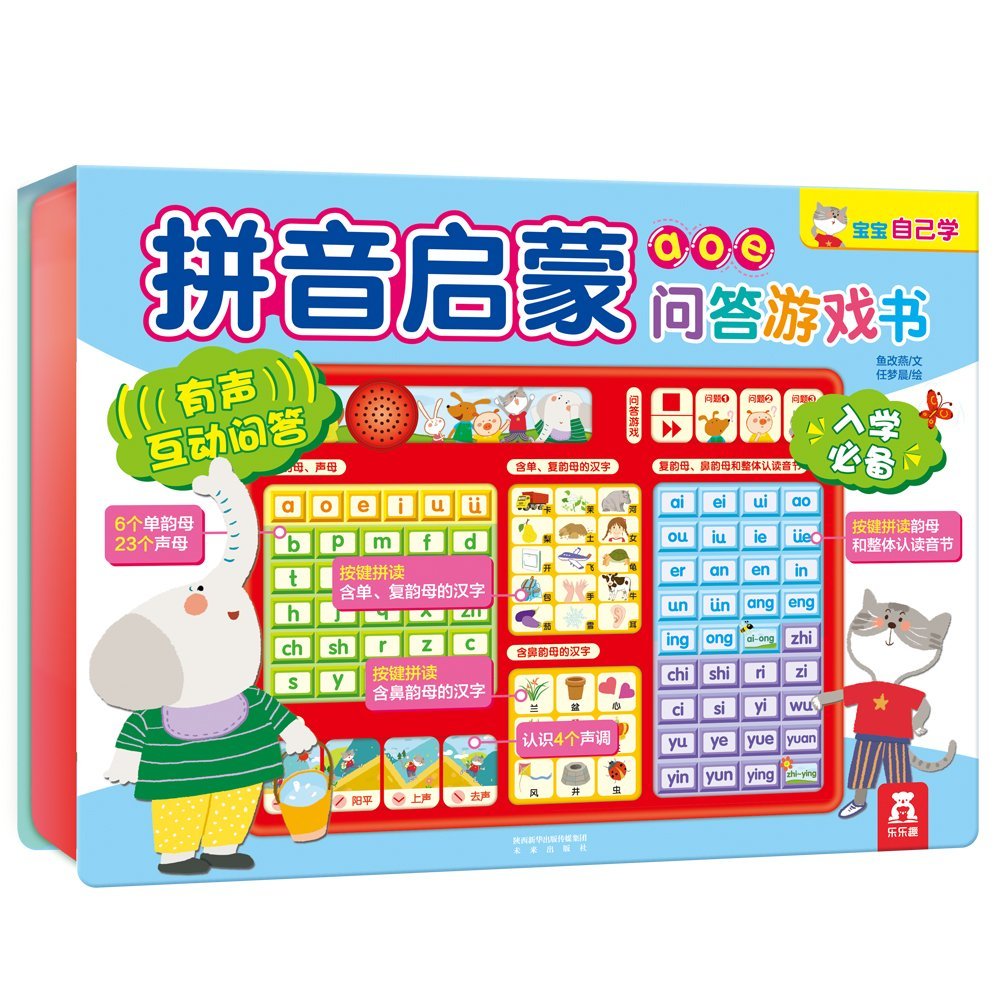 Great resource
My children started appreciating hanyu pinyin with this interactive soundbook! Wished there were more pages though and more variations, but still a great resource especially for parents struggling with HYPY (like me!)
Hypy helper
My kid was reluctant to learn hypy but took back on the interest to learn when he could hear the different intonations. It's a useful book especially with the quiz function
Fun book!
Son enjoyed it. It taught the sounds and intonations correctly. The easier quizzes were fun. Son was delighted when he could answer them. However the hardest quiz was a bit difficult to figure out how to answer correctly...overall, a good intro to hanyupinyin and for review
comprehensive overview of the phonemes
Linxin introduced me to the idea of soundbooks and I think they're a really helpful tool. Would have paid a lot more for this.
Dear Lois, it's a privilege to introduce and bring you useful resources to introduce Mandarin! Hope you enjoy the batch of soundbooks you purchased from us!