点点点 Press Here
Regular price
Sale price
$9.59 USD
Unit price
per
Sale
Share
Lovely book to pair with some art exploration!
Press the yellow dot on the cover of this book, follow the instructions within, and embark upon a magical journey! Each page of this surprising book instructs the reader to press the dots, shake the pages, tilt the book, and who knows what will happen next! Children and adults alike will giggle with delight as the dots multiply, change direction, and grow in size! Especially remarkable because the adventure occurs on the flat surface of the simple, printed page, this unique picture book about the power of imagination and interactivity will provide read-aloud fun for all ages!
The other book by the same author is 变变变
Recommended for Ages: 1-6
Pages: 55
Format: Hardcover
Language: Simplified Chinese
Author/Illustrator: 埃尔维·杜莱 Hervé Tullet
Translated by: 蒲蒲兰
♫ Listen to 点点点 being read aloud on Ximalaya ♫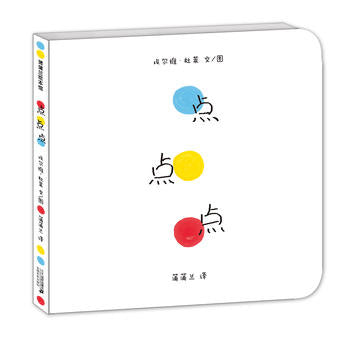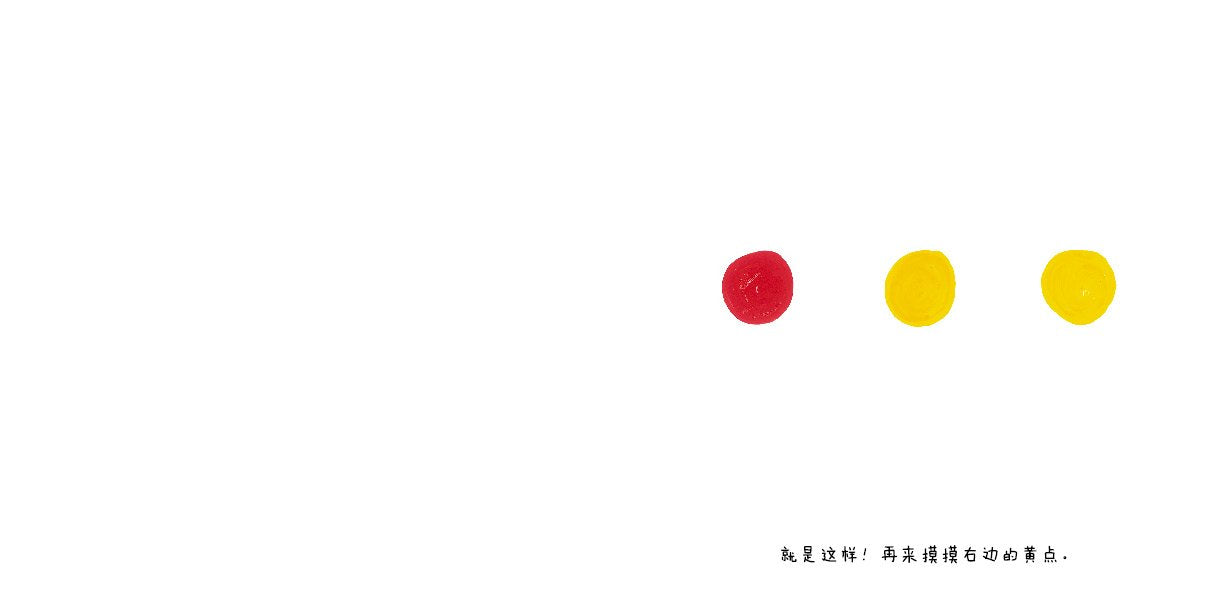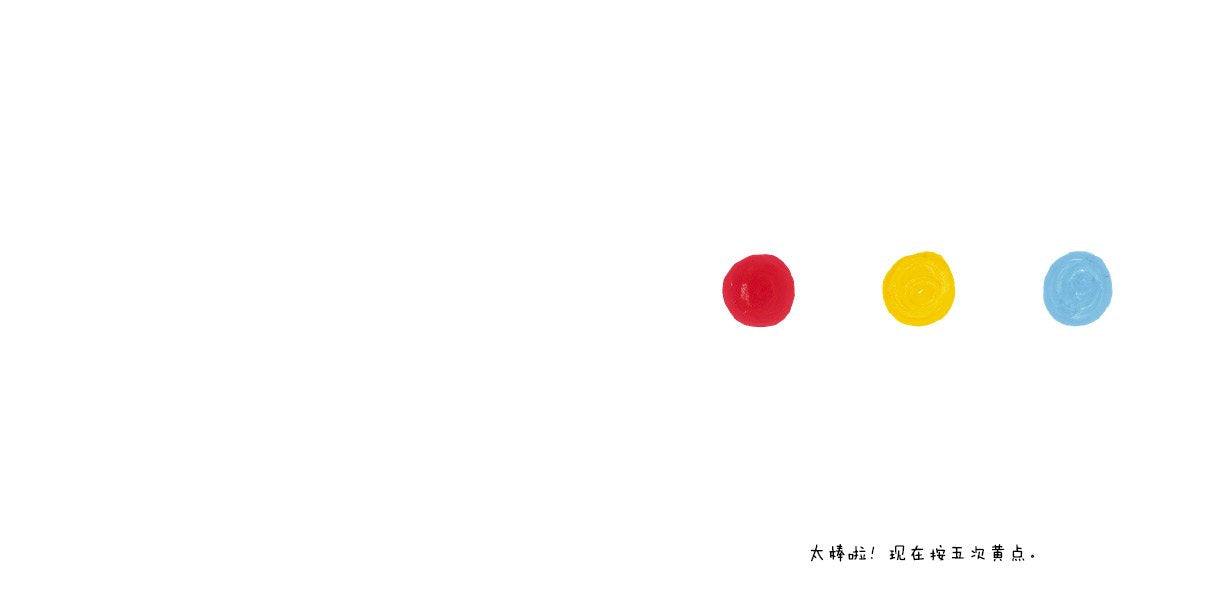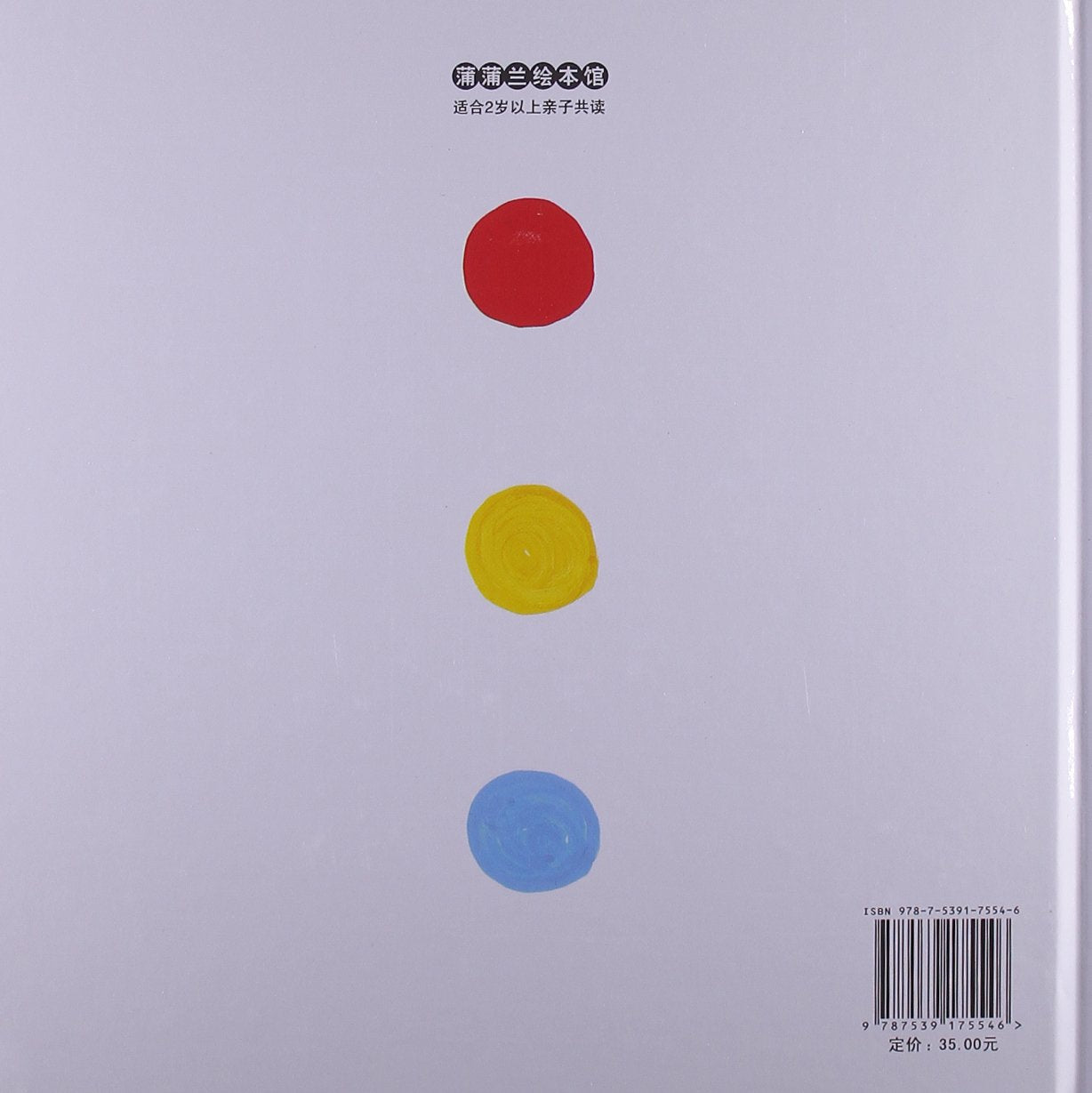 Engaging book
This book is so interactive and fun to read! It allows for imagination and prediction when we read it together!
点点点 Press Here
I did not expect how interactive this book can be. Just imagine the wonders of dots transformed into a movie like experience! We loved the book and hope the book can stand up to the page turnings and shakings!
Interactive and engaging
Suitable for young toddlers. My child thinks this book is fun as she can press the blobs, blow the blobs, tilt the book. Good for parent-child bonding.
引导性非常强烈的一本书
如题。这本书引导性非常强所以很适合我家年幼的宝宝。简单易懂,而且每个点点的图案因为在素白的背景上被承托出来,可以达到有效的专注能力。比起复杂的或非常丰富的图案,这本书反而能够让小朋友静下心来认真观察,从而达到激发认知以及记忆能力。
Treasure the service excellence
Great purchases of books worth reading and as keepsake. Topped by service excellence makes every reading with my grandchild a defining moment.