下雨天 Rain
Regular price
Sale price
$9.08 USD
Unit price
per
Sale
Share
This wordless book by master illustrator Peter Spier is a priceless gem.
The English version of this exact same book is out of print, but worry not, you can get yours here! The insides are the same, because there are no words!
The illustrations capture the child-like wonder of a rainy day. So many details to pore over, and the fact that it is wordless means we can come up with our own stories! This also means our narration is different every single time (:
Lovely book to learn some 好词好句 while describing the scenes! 

Extension activities:
Go on a rainy day walk! Jump in puddles.
Take a long bus ride on a rainy day and watch the world go by!
Play eye-spy on a rainy day

lady with umbrella,
car with headlights on and wipers swishing left and right,
child in a raincoat,
vehicle making splashes,
a man running in the rain without an umbrella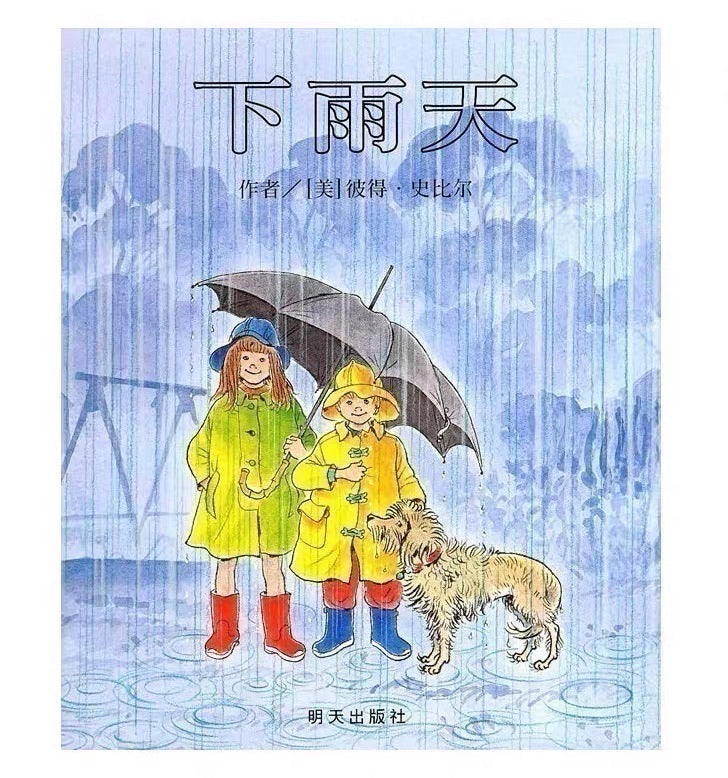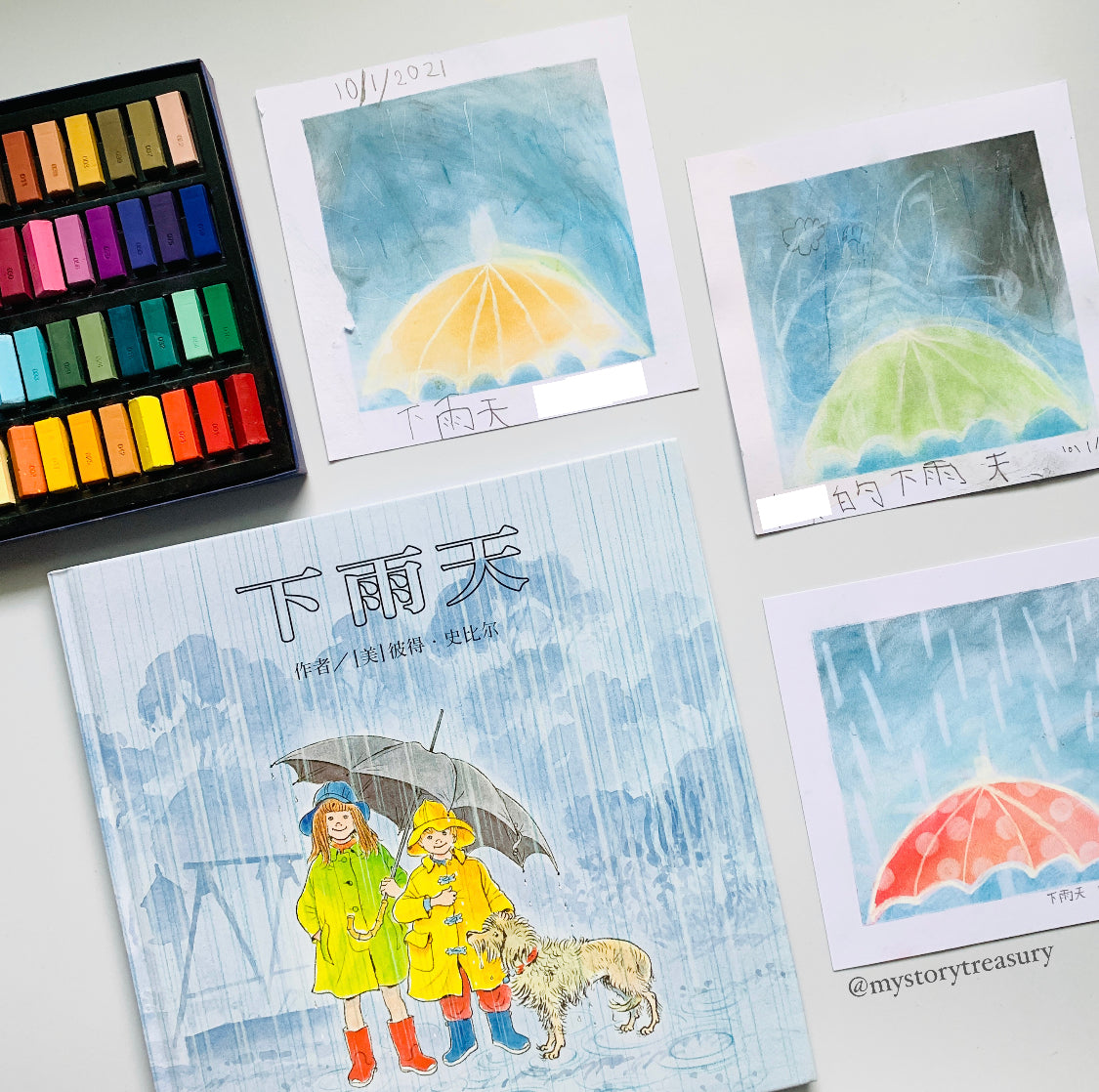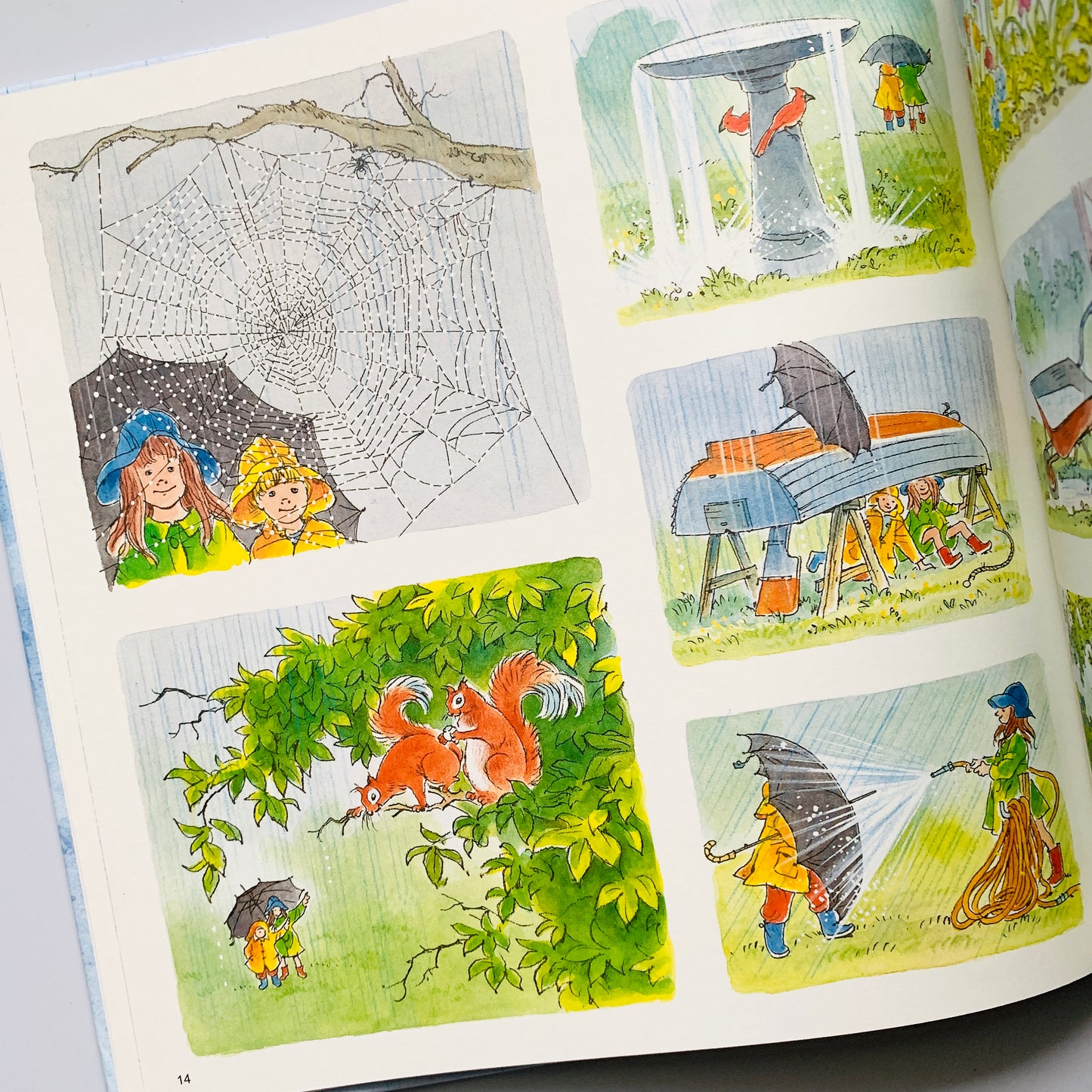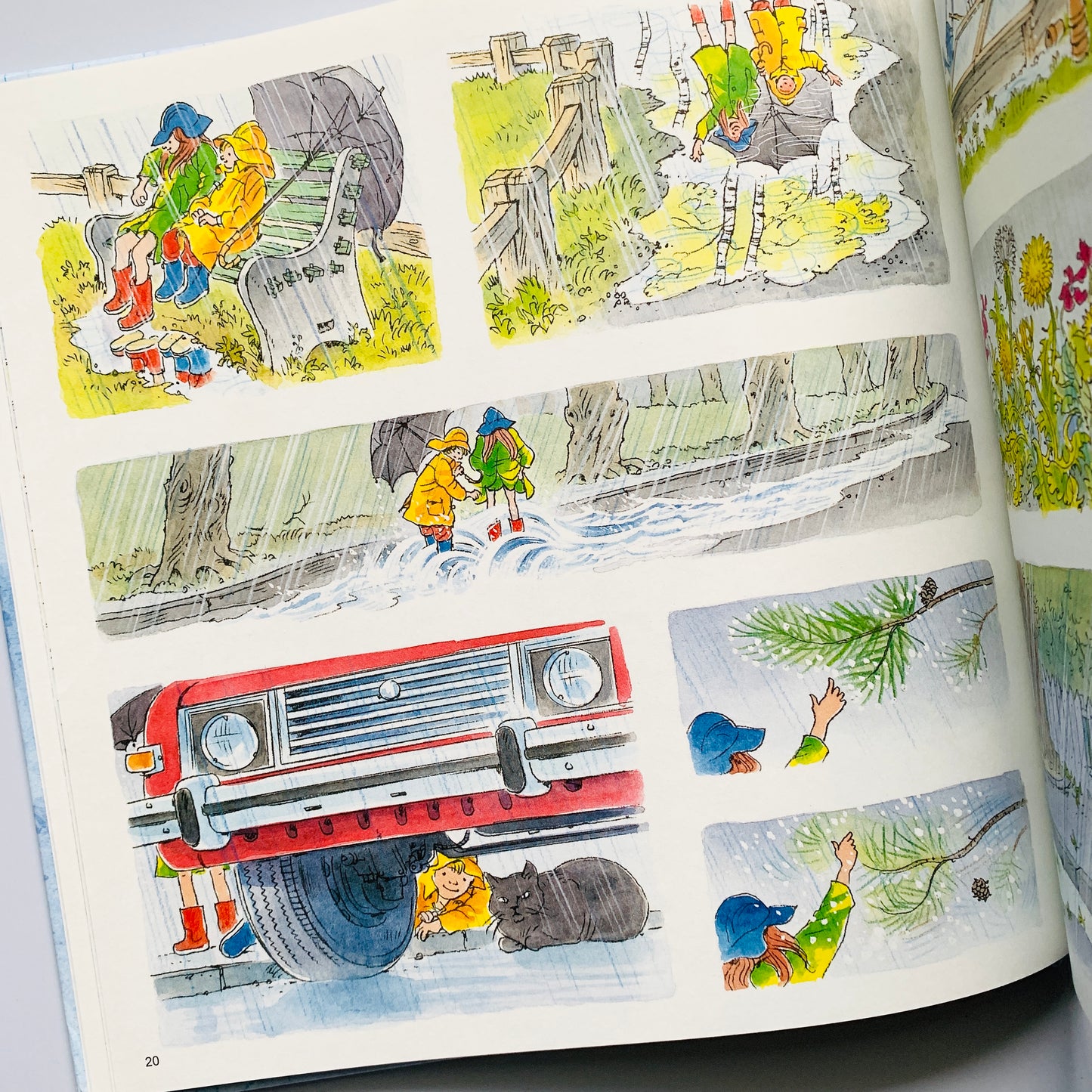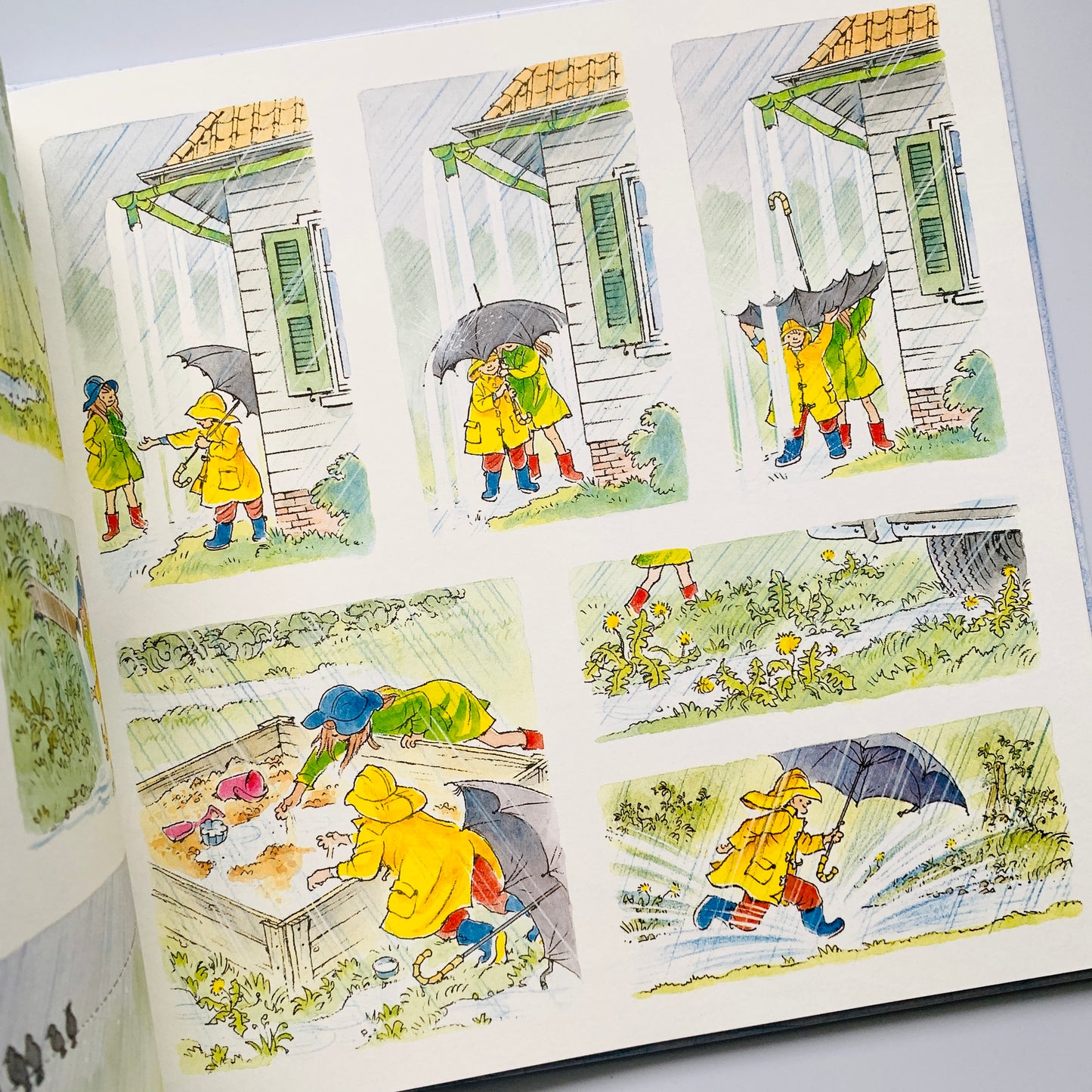 下雨天
Such calming pictures in the book. Because it's wordless, it gives me and my boy the liberty of telling the story in our own words. Which is great to build expressive language and imagination.
下雨天
The book is great. Even with no words, the pictures tell a lot of stories and i am able to have lots of conversations with my child. The drawings is also very nice. I would recommend this book to anyone !
Rain
Really nice illustrations. There are no words. So you have to depend on you own abilities to narrate a story in Chinese.
My girl loves it!
My girl loves rainy days, so this book is perfect! We love that it's without words and gave us more room to explore and talk about with it detailed illustrations!