漫画唐诗 Tang Poetry In Pictures (Set of 3)
Regular price
Sale price
$21.19 USD
Unit price
per
Sale
Share
I've always been looking for ways to make Chinese literature accessible and interesting for my kids, so I was really excited to find this title recently!

Classic Chinese literature may be intimidating for many of us, with its complex sentence structures and deep meaning. This book is a great reference for us parents to explore the beauty of the Chinese language in poetry, being equipped with hanyu pinyin and with English translation as well! 
There are 25 Tang poems in this book, selected based on their difficulty level.

Every poem comes with
Comics
Hanyu pinyin of actual poem text
Short write-up of the background of the poet, and main gist of poem
Simple Chinese explanation of phrases and entire poems
English translations of phrases and entire poems
Related Chinese idioms or expressions, to add depth to learning and to teach values
 Suggested extension activities paired with poems:
李绅的《悯农》

Buy, cook, eat rice or rice-related dishes
Watch a documentary on rice planting etc.

骆宾王《咏鹅》

Do a swan craft
Visit the swans at the Singapore Botanical Gardens
Listen to Tchaikovsky's Swan Lake, maybe watch the ballet performance online if you're interested

王维的《相思》

Learn to identify saga trees, saga pods
Check out a map of saga trees in Singapore! Pick saga seeds from a tree near you
Maybe make an art piece using saga seeds and glue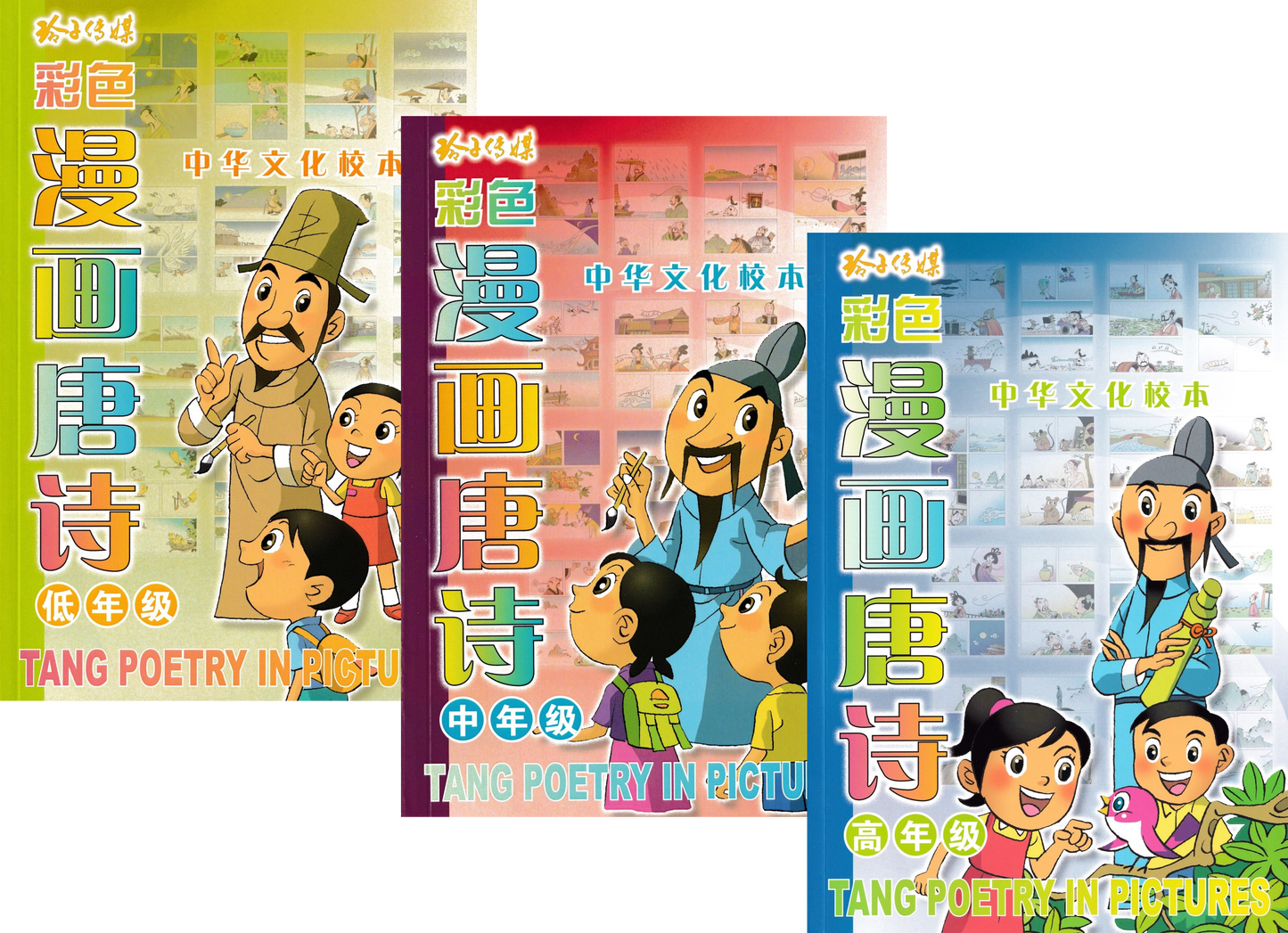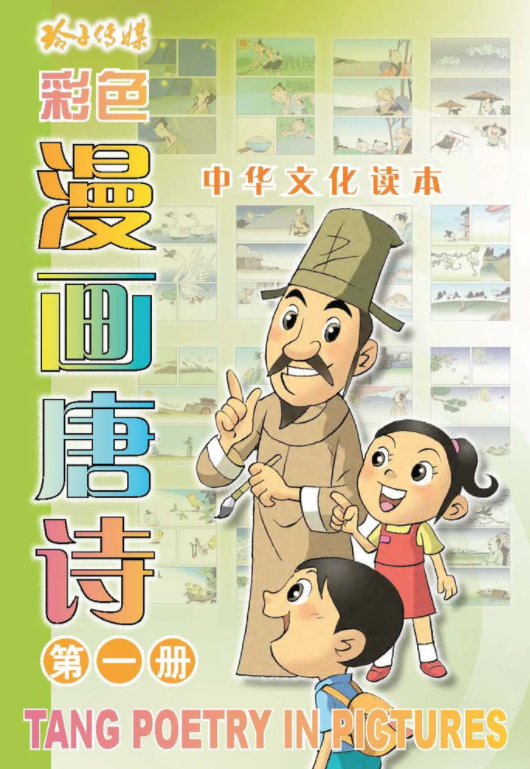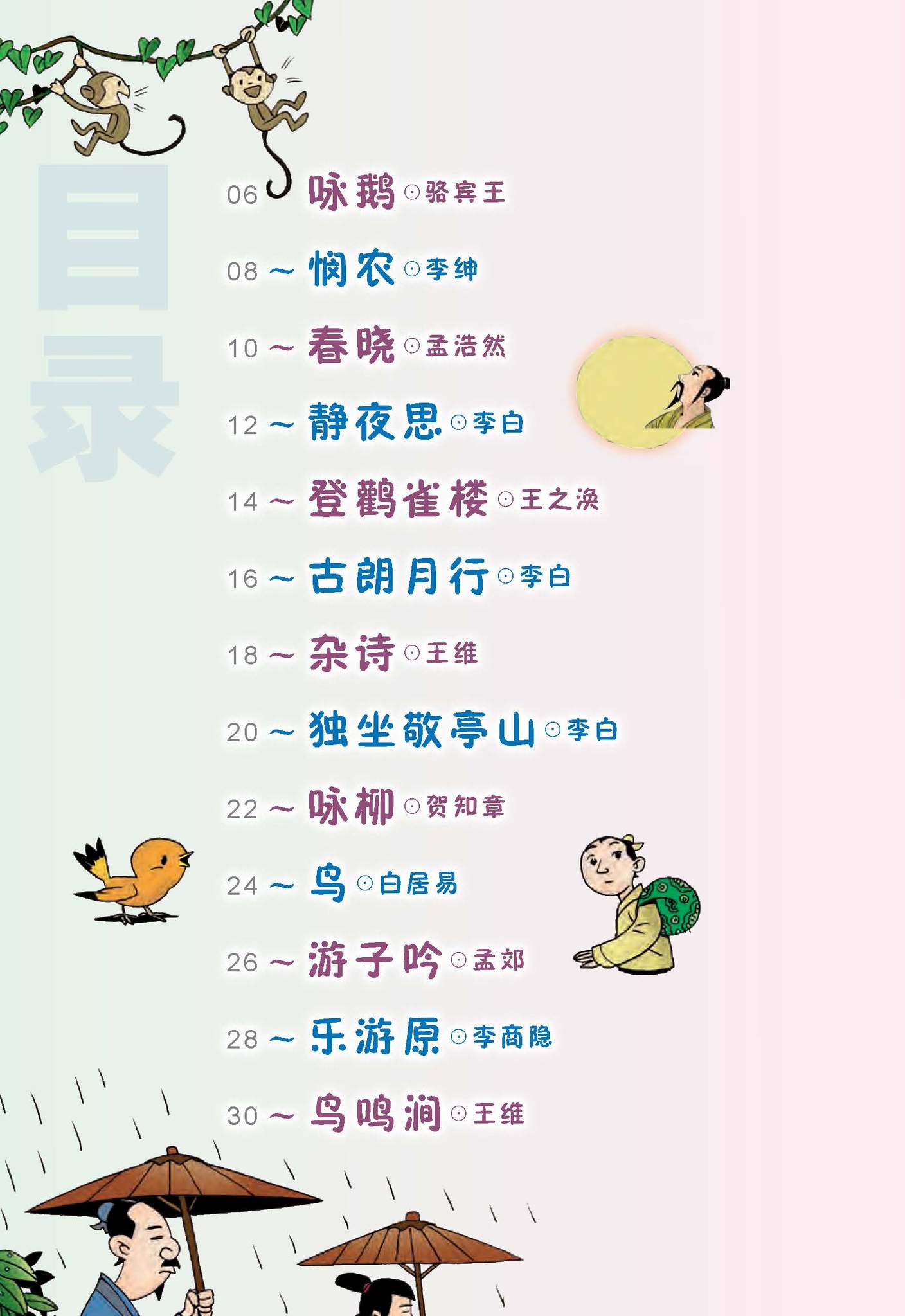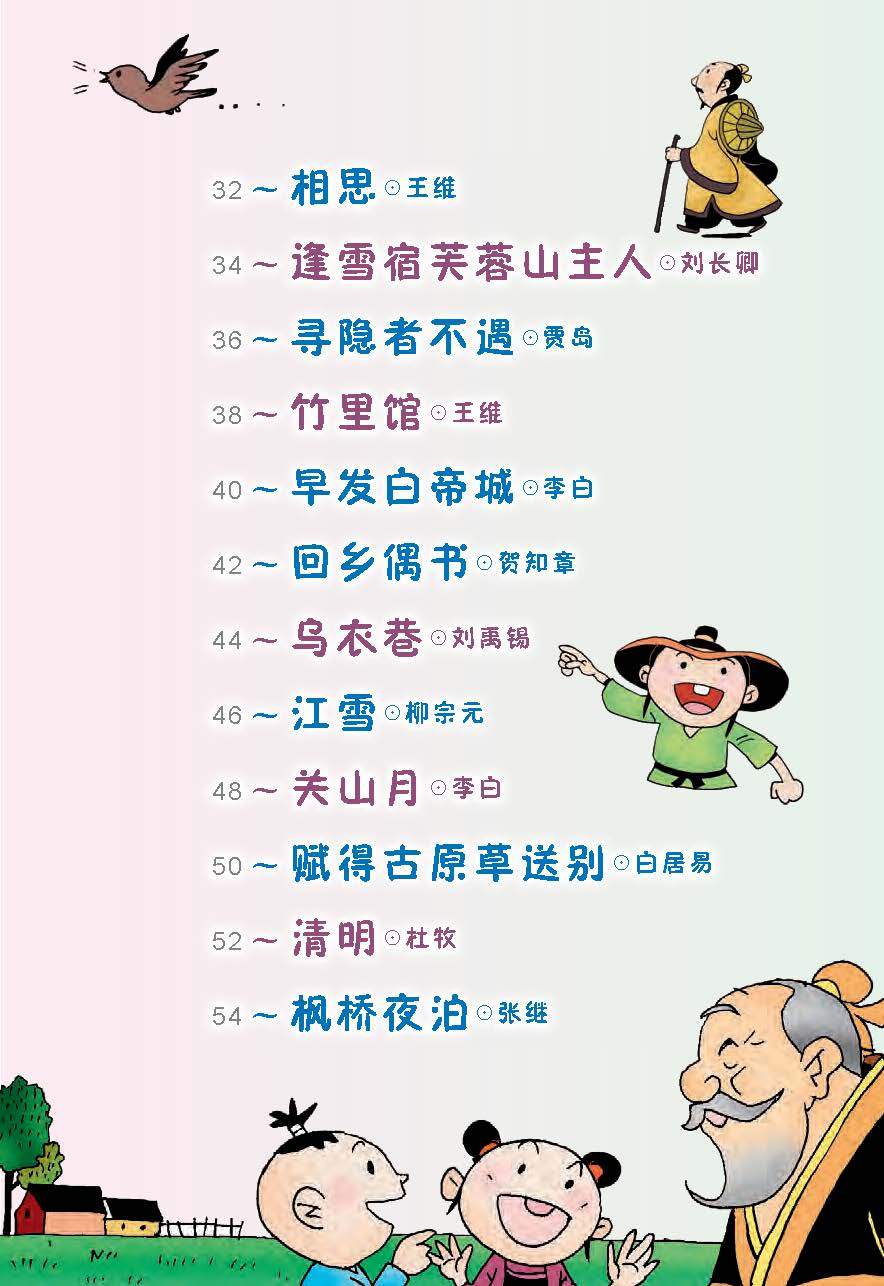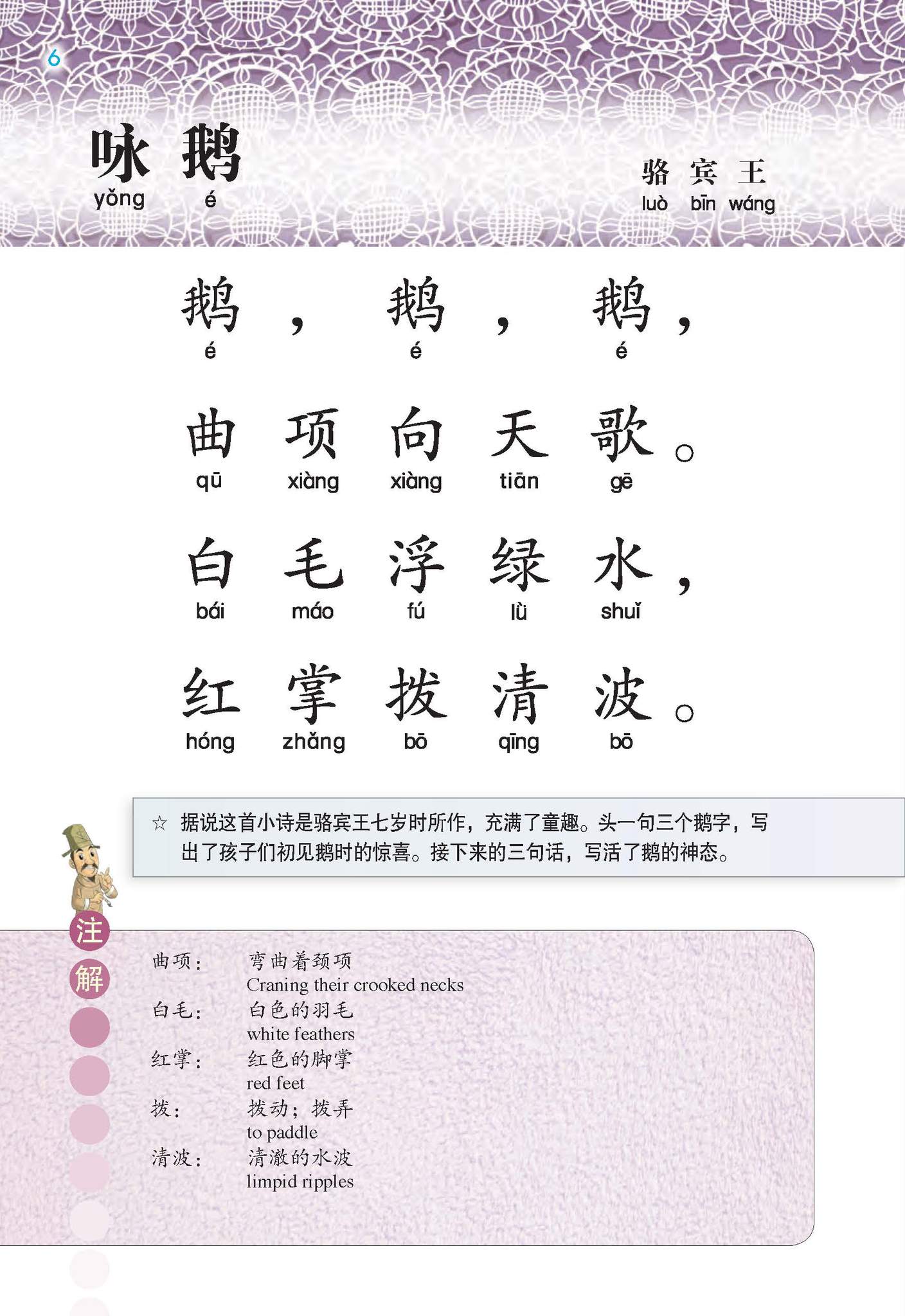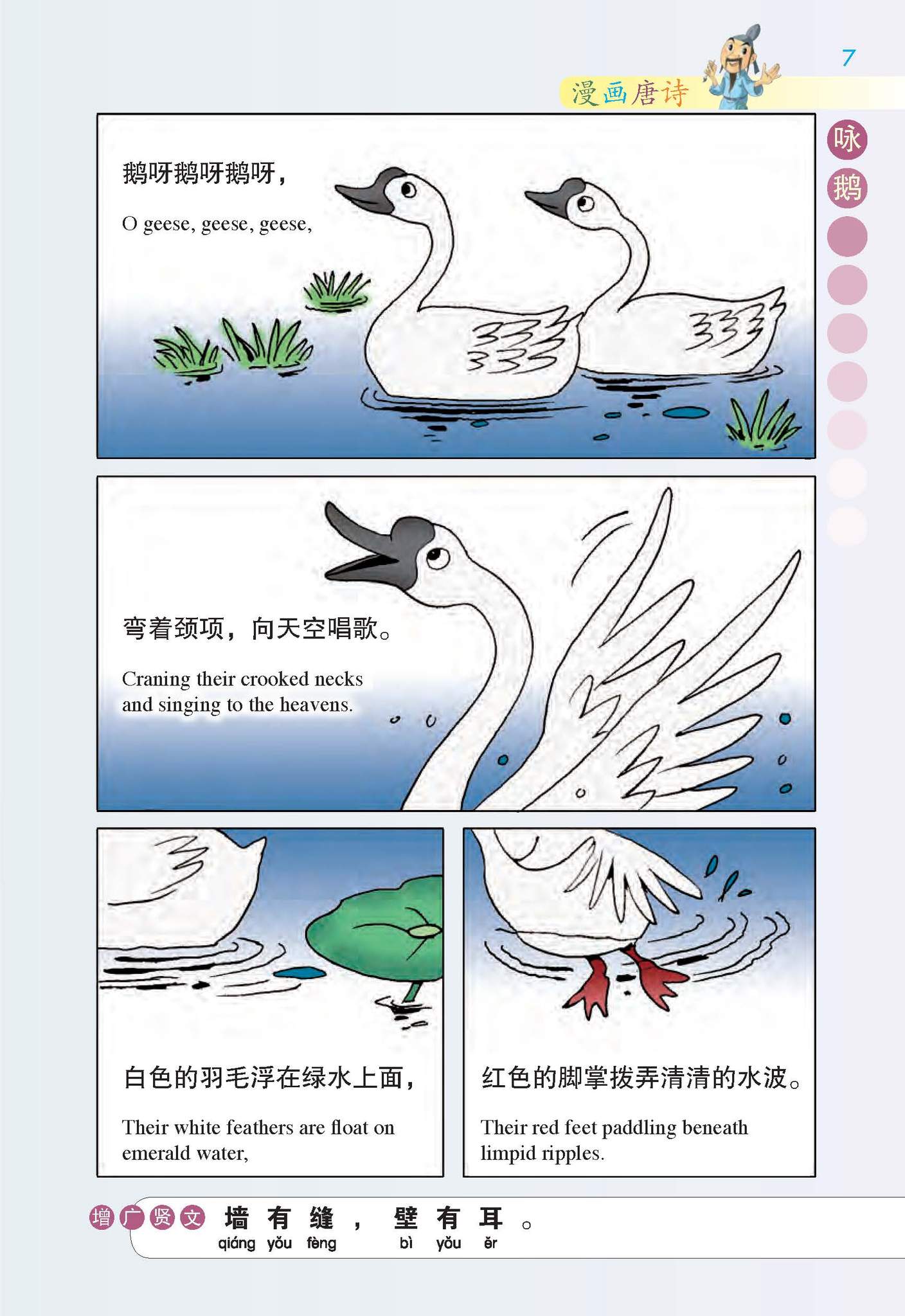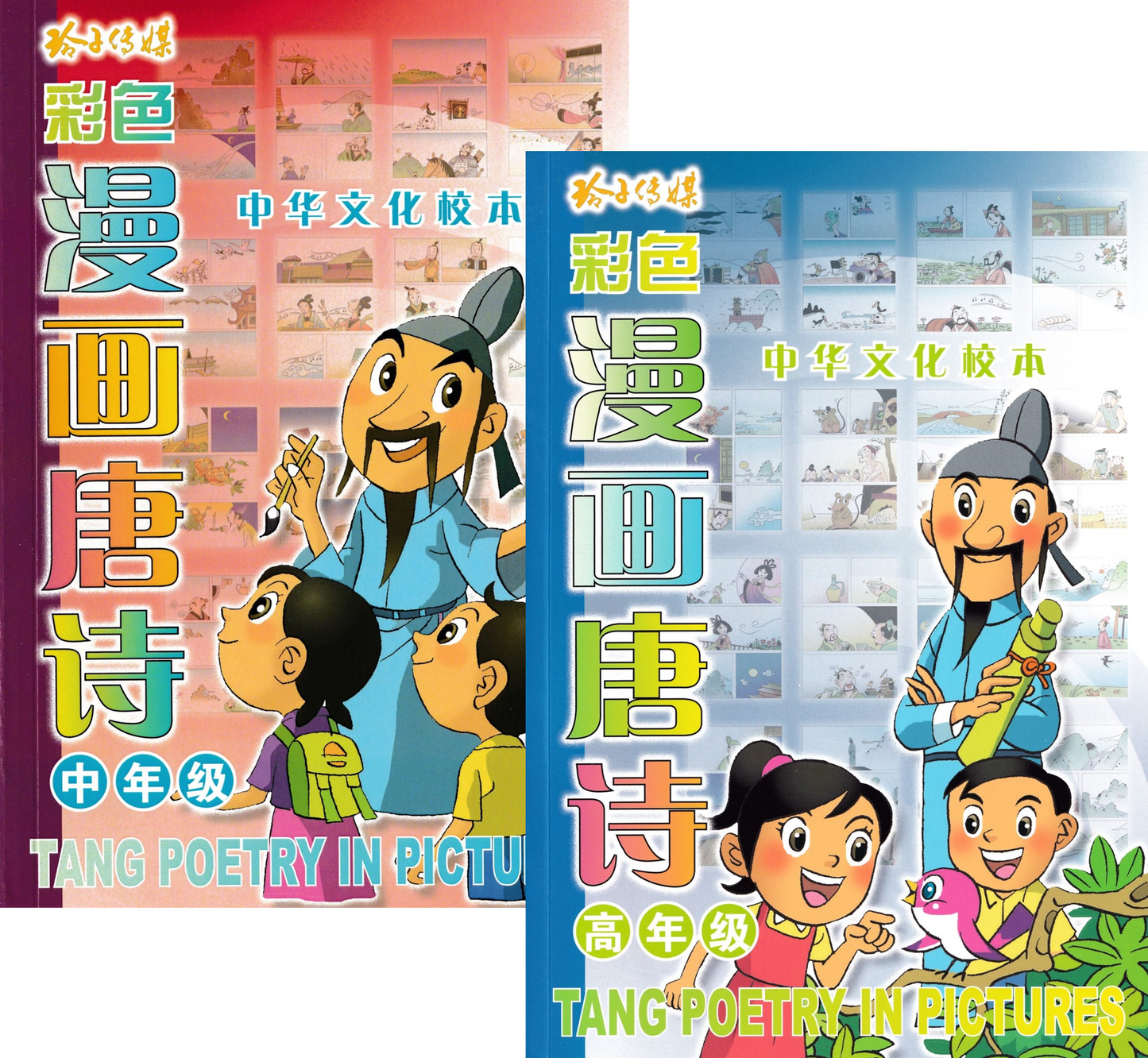 Love this!
I love how the simple translations and illustrations clearly explain the Tang poems. A great resource for me to learn alongside my son. Very fortunate to have scored this during the sale! Even though it's marked down due to it being slightly dented, it's in a very good condition!
Great Resource for Parents!
As I seek to improve my mandarin language abilities and expand my vocabulary so that I can speak it with my young children, I wanted to look for resources I could read for myself and was keen on learning some Tang poems. These books provide rich poems with clear and fun explanations through comics and in English. I find that copying out a few poems a day also helps me retain the new words and expressions better. Eventually, I hope to read these poems with my children or share them when the occasion arises (e.g. if we encounter a saga seed tree, or swans at the Botanic Gardens!)
ABSOLUTELY LOVE THEM!
We are in the first book (低幼版) and is having so much fun with the poems. The kids love the illustrations and there's currently a friendly competition on who can remember the complete poems 😂 Recommended for families looking to introduce simple 唐诗 to the kiddos!
Poetry made fun
We were looking for an easy way to introduce Tang Dynasty poetry when we came across these excellent books. With pinyin support and bilingual cartoons to explain the meaning - this set is a winner.