小孩子圣经 之 奇妙恩典 The Beginner's Bible (Bilingual English-Chinese)
Regular price
Sale price
$31.19 USD
Unit price
per
Sale
Share
If you're looking for just one bible for a young bilingual child
covering many stories in the Bible that can grow with him or her,
this is it!

Perfect to gift a newborn, toddler or preschooler -
definitely a gift that will continue giving
and sowing seeds of truth in the little one's life!
This Beginner's Bible shines as a children's bible, in its illustrations, readability, and quality. It's well-loved in millions of homes around the world and definitely in our home too.
Features that I find really helpful:
Easy-to-read stories in simple English and Simplified Chinese - I actually bought the English version of this in my teenage years when first trying to read and understand the bible better with no background knowledge!
Clearly printed text on white background 
Colorful and gentle illustrations that look realistic. Engaging to read with multiple kids, even of different ages.
Capture little ones' attention well - The illustrations are engaging and storylines of a good length! I've used this in Sunday School classes, playdates and family readalouds
原文 Original passage referenced - so we can check out the adult's English or Chinese bible for the full and accurate passage with more details.
词语表 Dictionary - Many words like 安息日 Sabbath, 天上 Heaven and 阿们 Amen may not be familiar for little ones or even for some of us! At the end of the book, there's a list of Chinese and English terms in alphabetical order and their meanings, to help us understand the passage better.
There are corresponding animations in English for some of the stories within this bible, on Youtube! (Some are linked below)
Note:
As this bible is edited for simplicity to allow kids to understand at their level - inevitably the stories will be slightly watered down. Our role as parents would be to pitch the stories at the appropriate level and add in clarifications or details from the original passages as needed.
Extra resources:
There is a wealth of resources on http://www.thebeginnersbible.com/. I strongly recommend heading over to the website to discover all the materials and help the Bible come alive for your child!
Just to highlight that the Section for Parents & Teachers has many printables - sticker sheets, bookmarks, coloring sheets, maze activities, simple writing sheets, suitable for toddlers and up.
I find this Recommended Reading list for various occasions, for example for Christmas and Easter, really helpful. I've cross-checked that the page numbers correspond to the bilingual bible as well!
Over the years, our family has enjoyed The Beginner Bible's animations, with characters from the bible in our hands and imagination, come to life on the screen. Perhaps we can take some time to watch them together with our children and have a discussion afterward!
Here are some videos to share. More on their YouTube channel!
Recommended for Ages: 0-6
(My 5 and 7 year olds enjoy it, and I'm definitely still learning new things in Mandarin from it in adulthood!)
Pages: 512
Format: Hardcover
Language: Bilingual - Simplified Chinese and English
Illustrated by: Kelly Pulley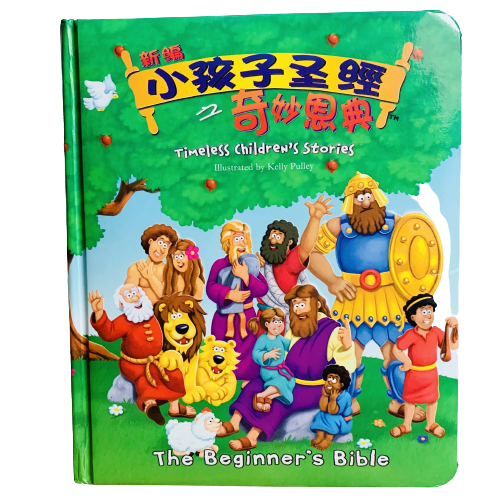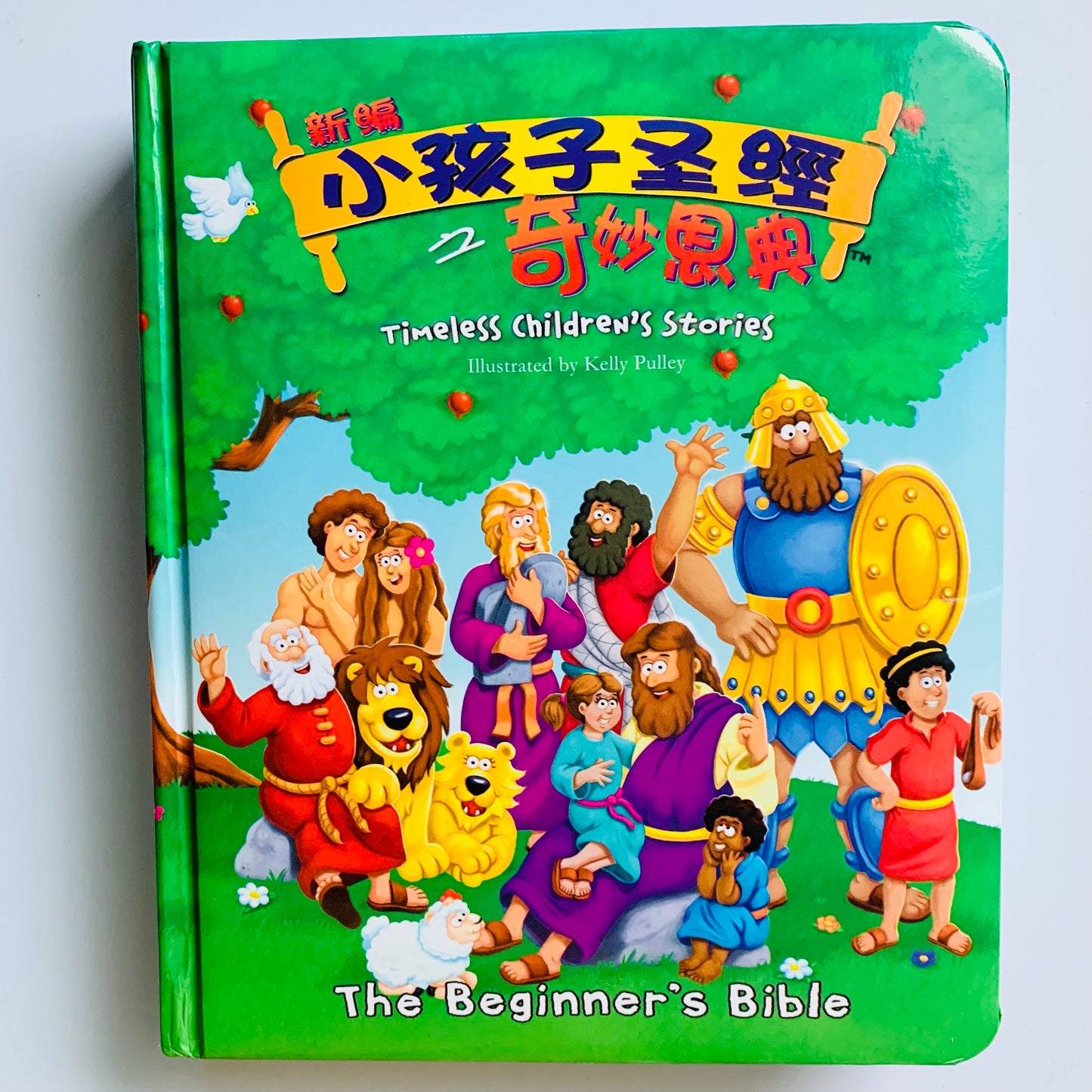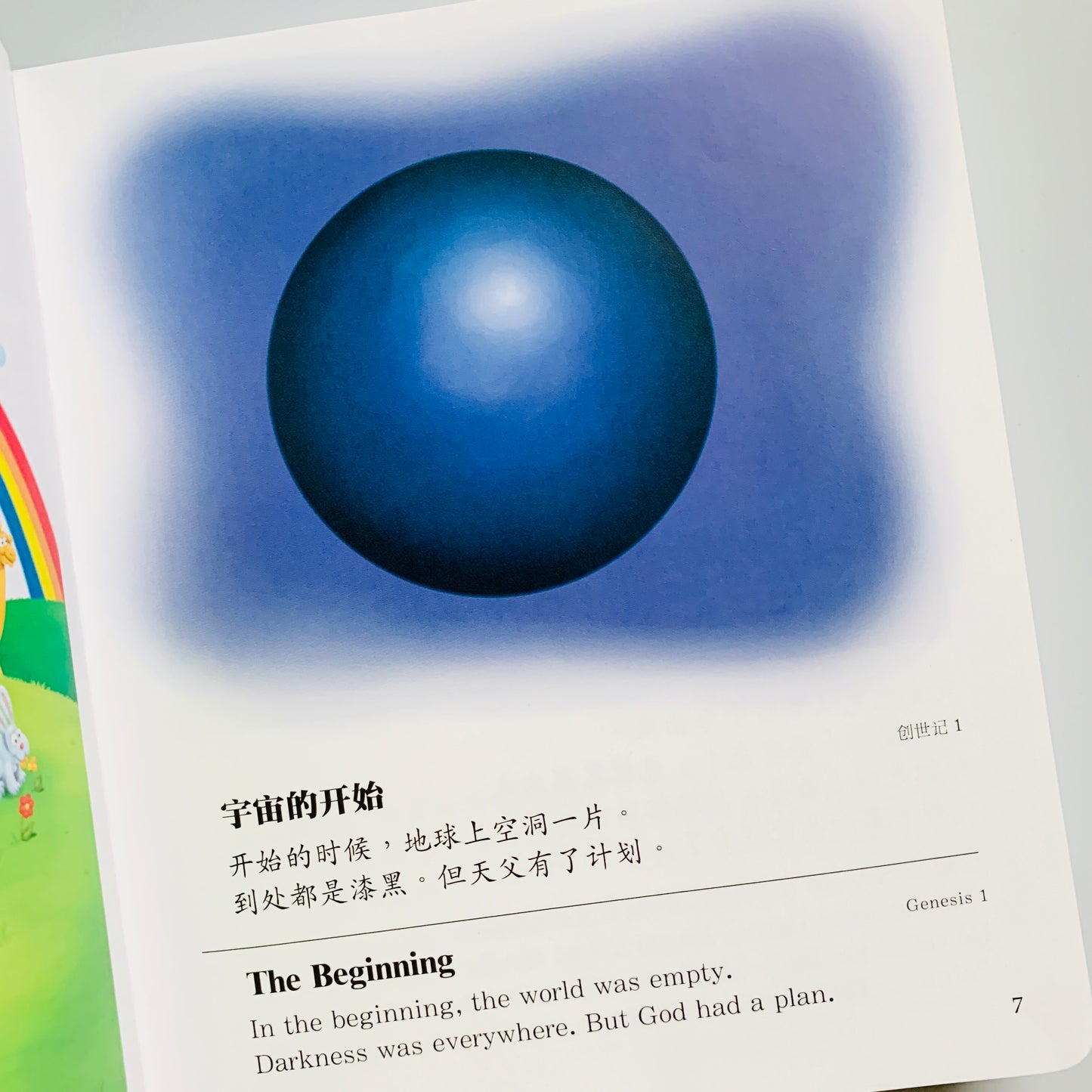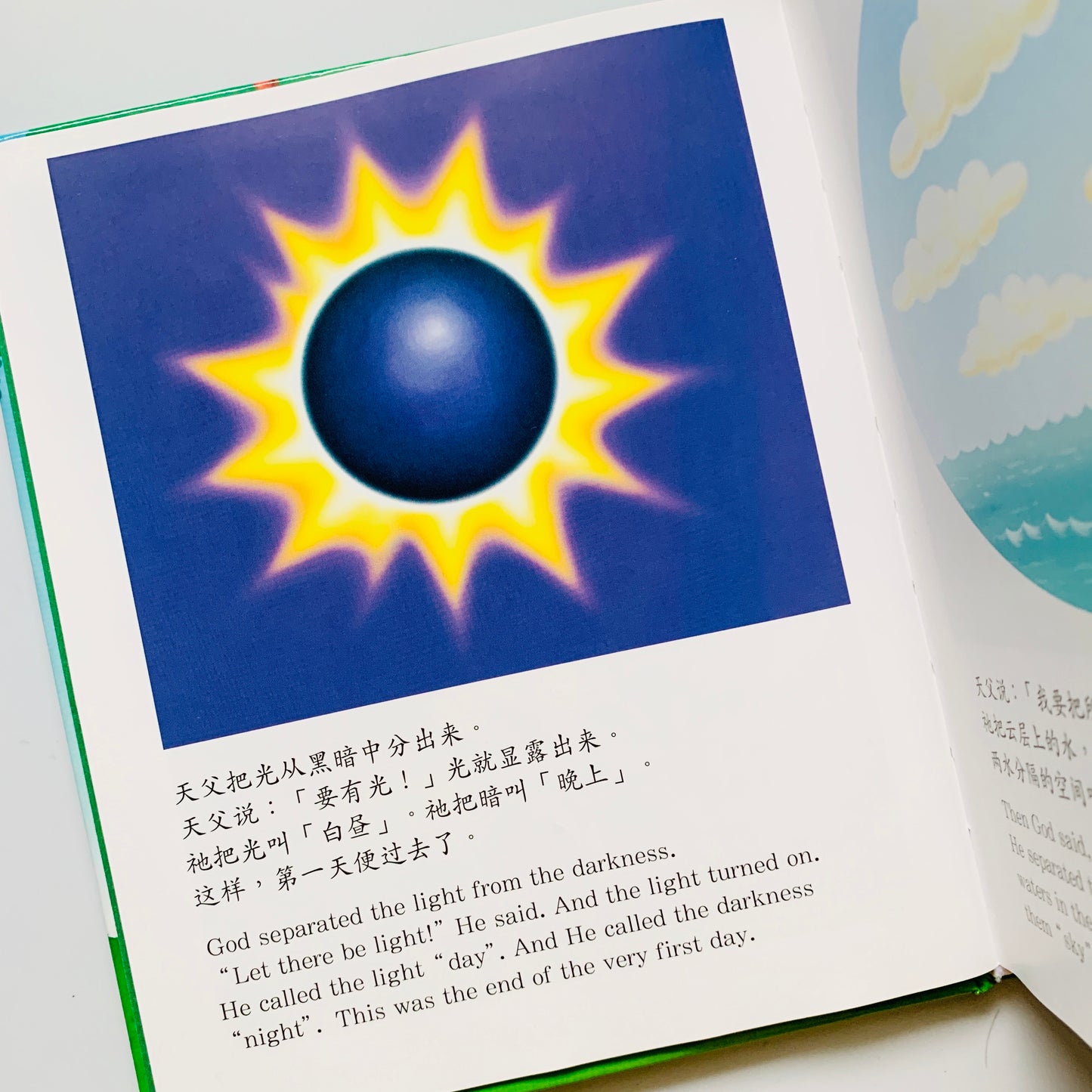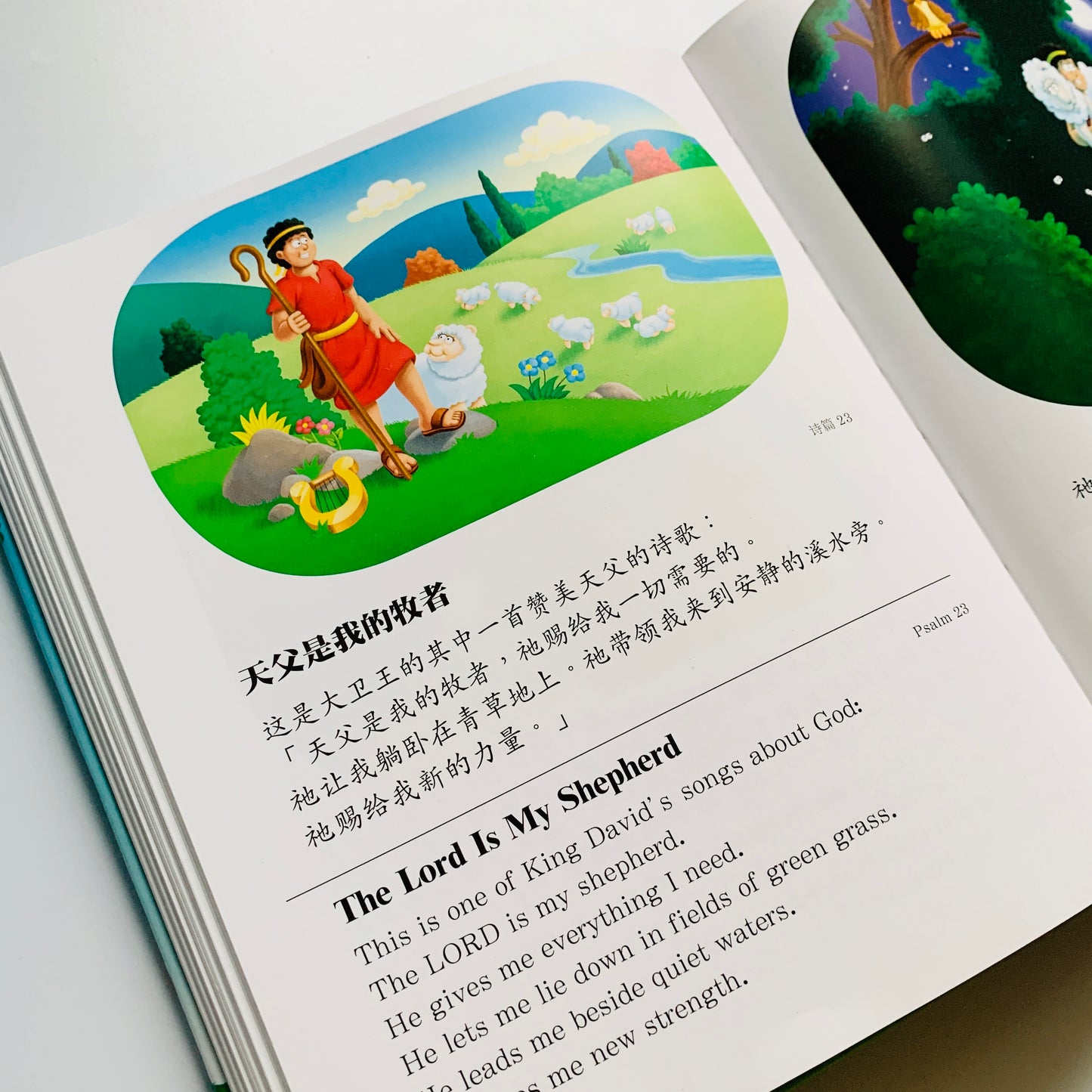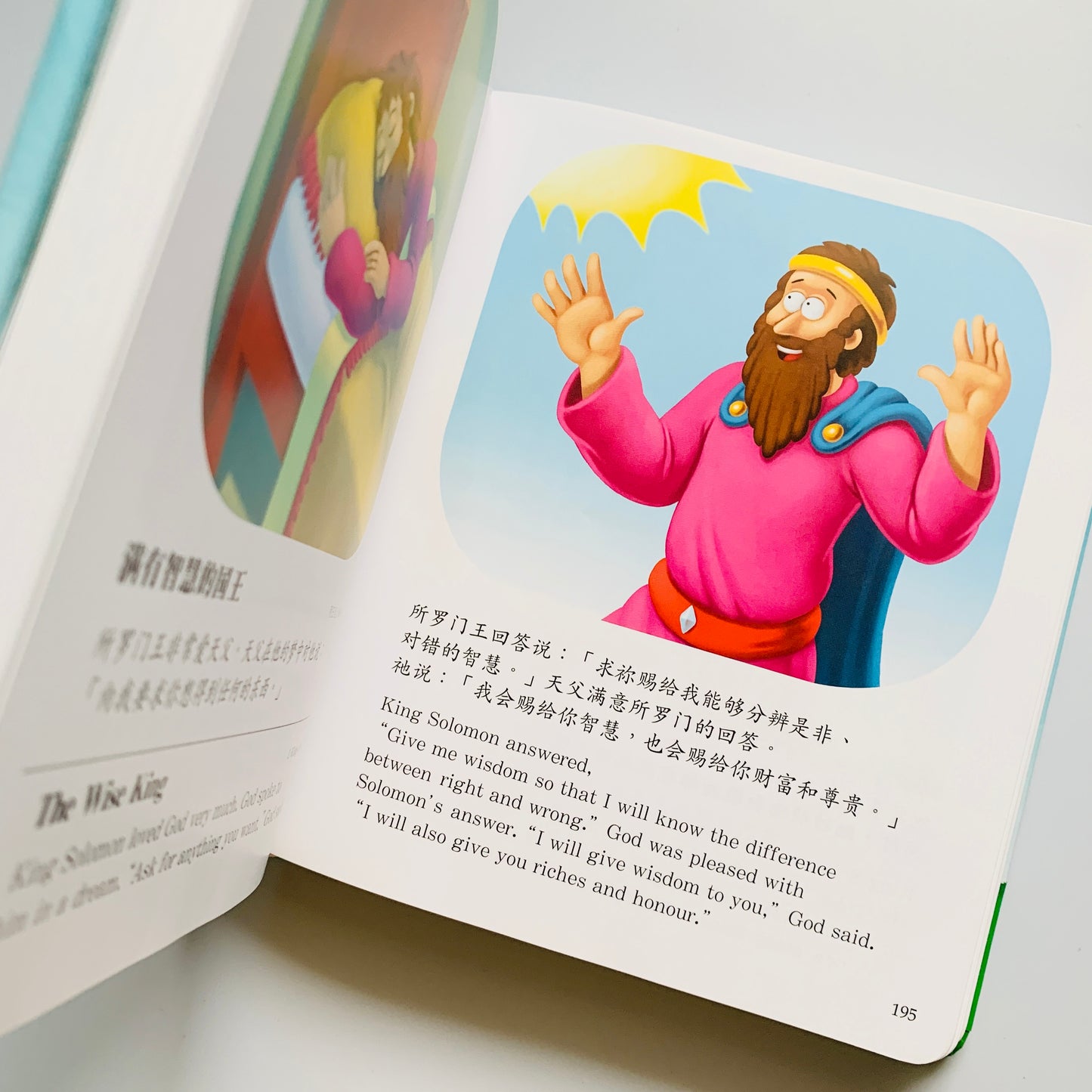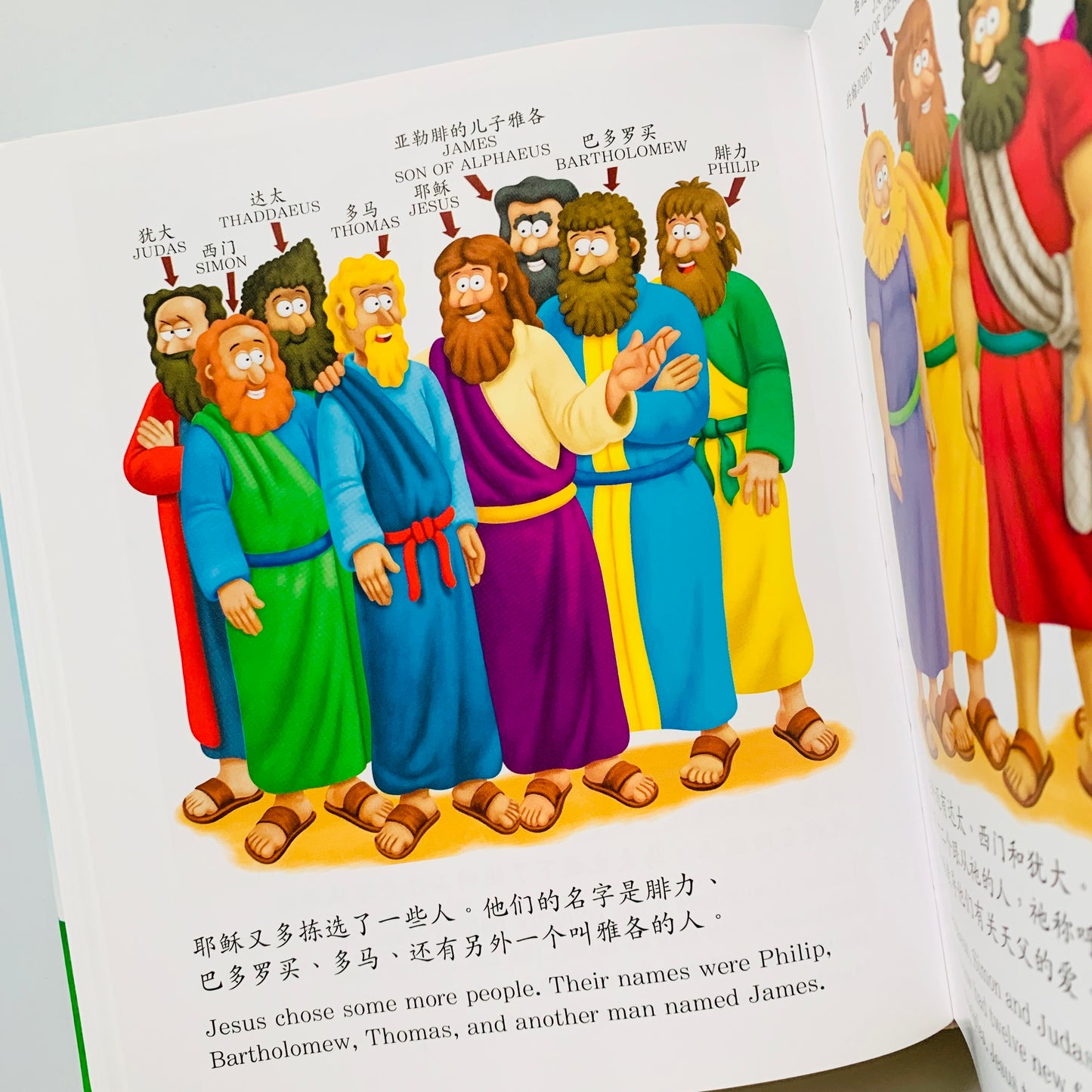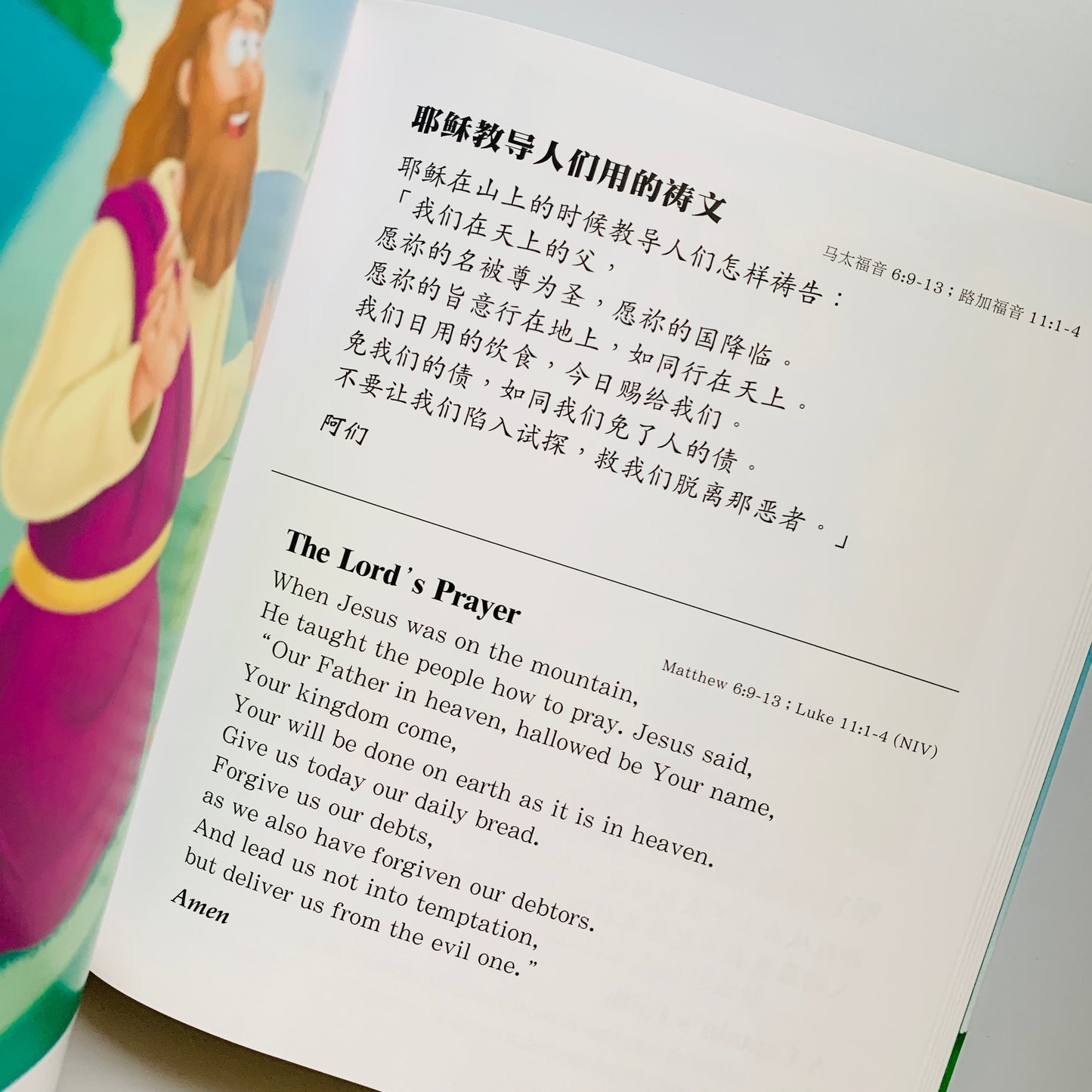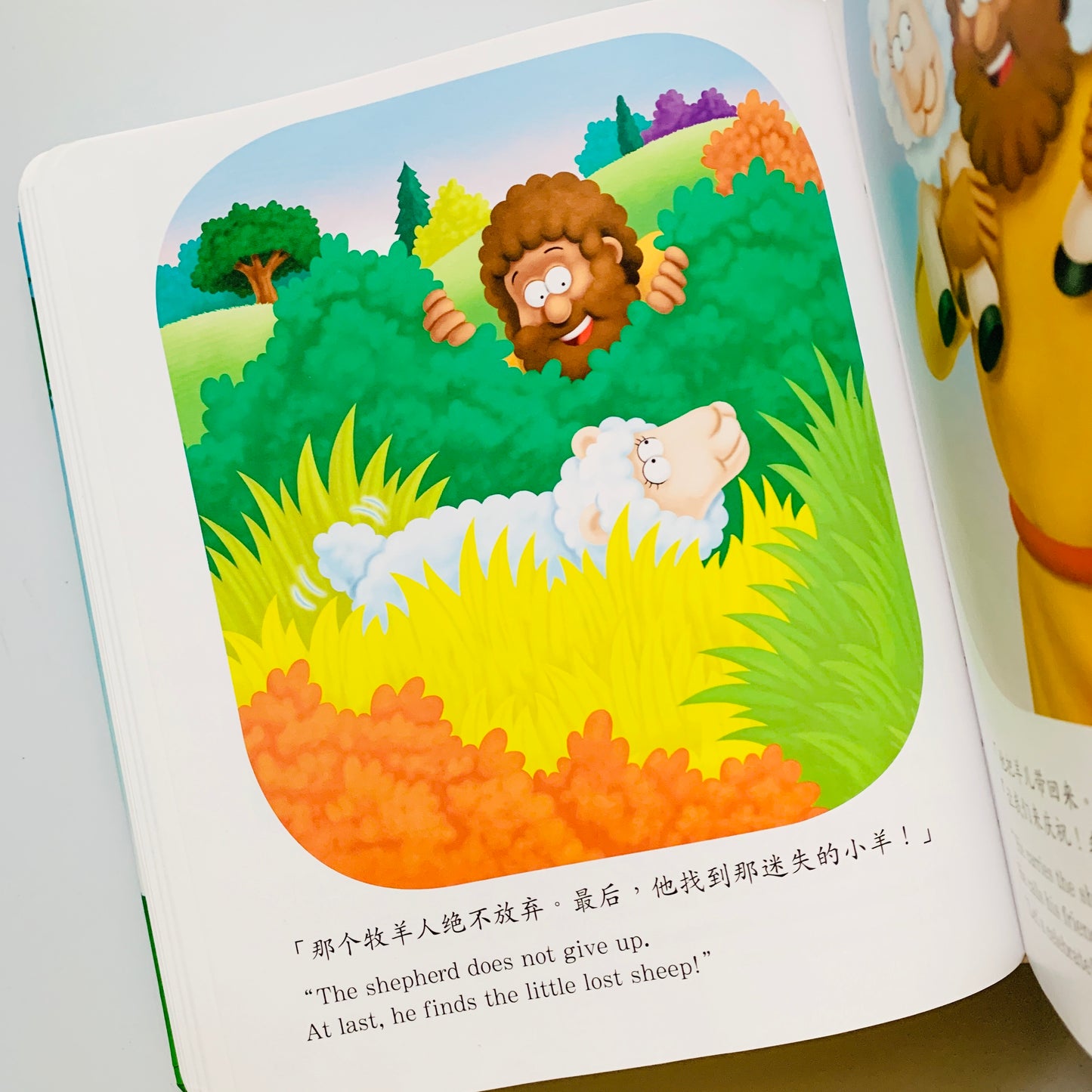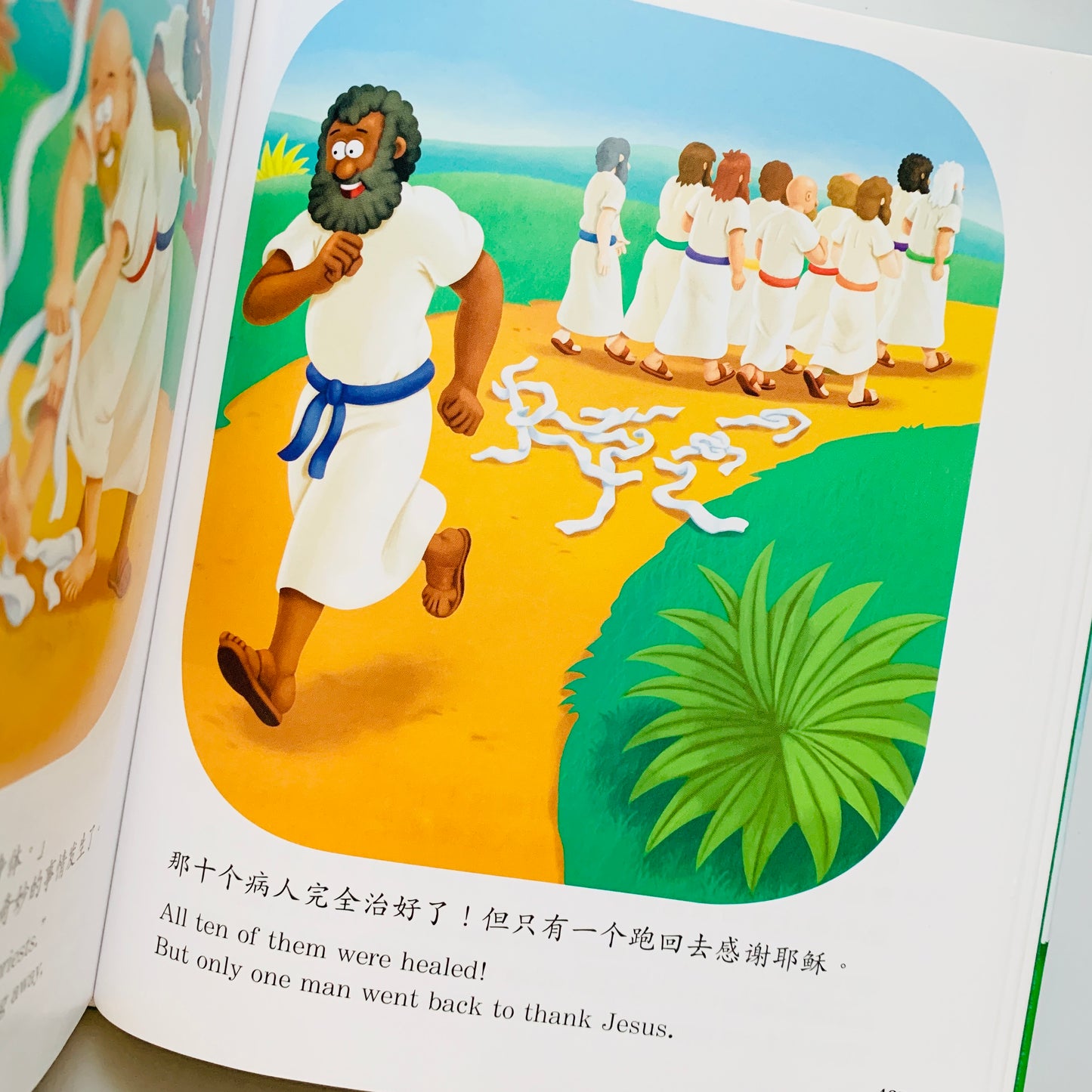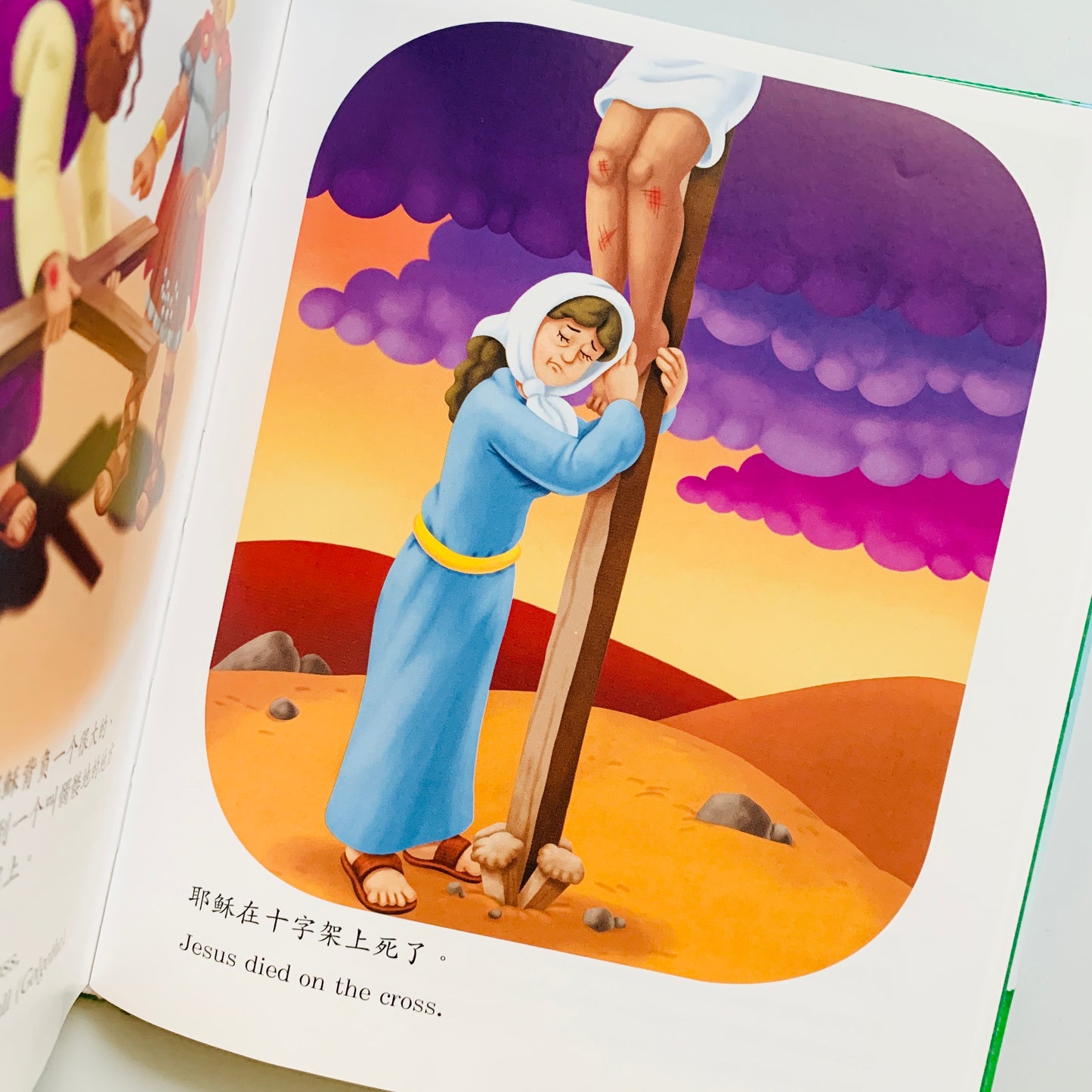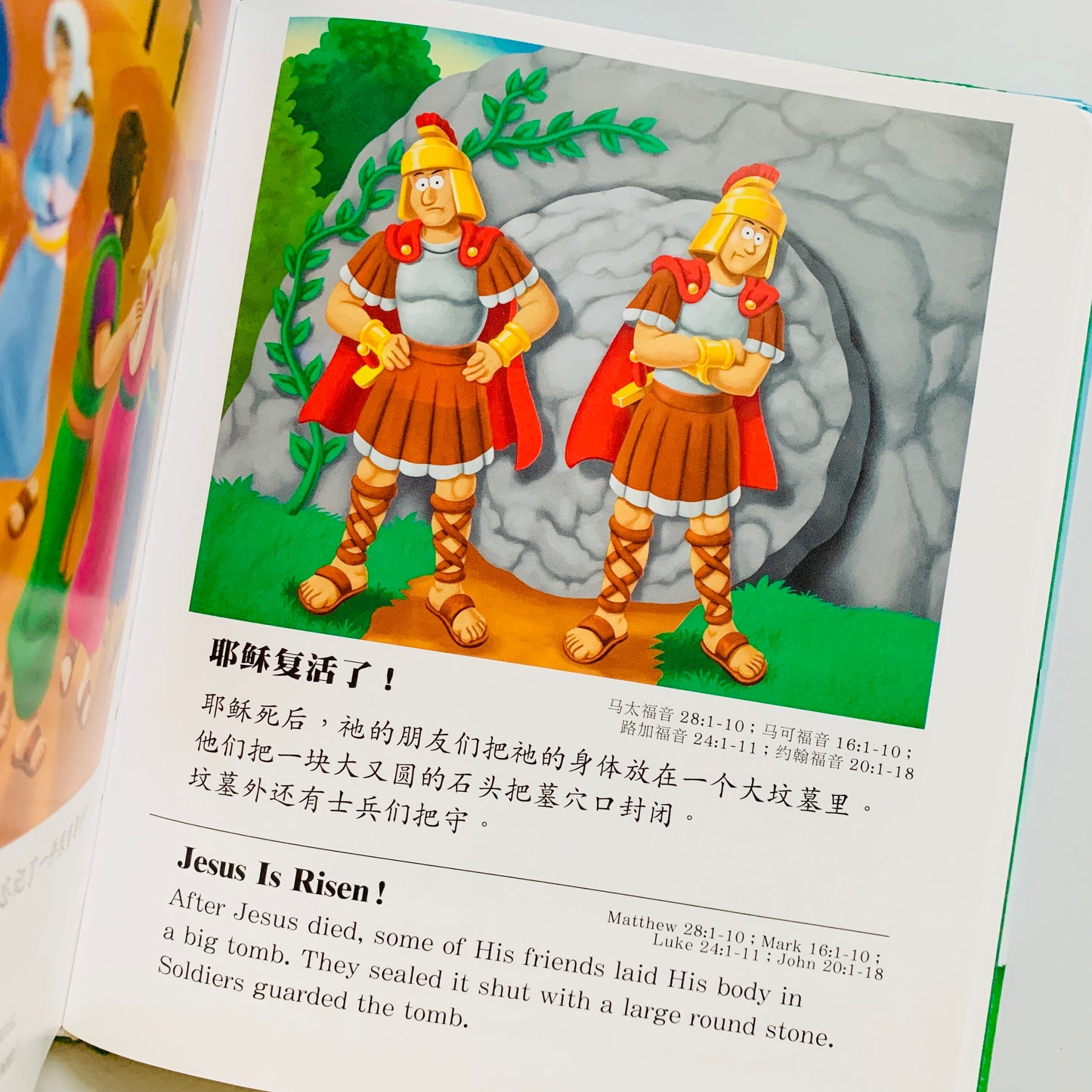 Such a good buy!
I read the English version long ago when I was a child. I am so glad I found this bilingual version and bought it for my daughter. I want her to learn the Bible stories as well as to listen to it in Chinese. My little one also loves the illustrations and smiles at the picture as I read the book to her!
So glad this is my boy's first Bible
I decided to get my 3.5yo his first Bible after seeing that he was enjoying some Bible stories in Sunday school. Very glad for this choice - he loves flipping through the vivid illustrations by himself and I have the happy problem of telling him that we cannot possibly finish all of it in one sitting. Having the option to read these timeless tales in both Chinese and English is really great.
A classic!
My 2.5+ yo took a while to warm up to this Bible storybook, but once she did, she is always ready to read alongside us during bedtime! We usually read a story or 2, but sometimes she asks for more! The illustrations captivate her a lot and she asks many questions (though not really related to the storyline 😅). And best of all, it is bilingual! Not only can we fall back on reading in English sometimes 😝, having the English and Mandarin text side by side makes it easier for us adults to understand the Mandarin since we read the Bible in English. Thank you for the recommendation, Linxin!
Rare Find and Great Quality
Such a rare find for a children bible short stories with both English and Chinese words and beautiful pictures! Am reading it to my boys and they definitely love the colours & pictures!
My daughter's first bible!
We are so excited to give our 2 yo daughter her first bible as her birthday present! The simple pictures help tell the stories and they captivated her attention. I hope this book will also help me to read more bible stories in mandarin to her :) super love that it's bilingual.