100层的巴士 The Hundred Decker Bus
Regular price
Sale price
$9.59 USD
Unit price
per
Sale
Share
All aboard for an amazing adventure! Every day, the bus driver finishes his cup of tea, puts on his jacket, and sets off on his route. Every day, the man with the big red tie gets on at the roundabout, the lady with the pram gets on at the library, and the noisy children get on at Clover Drive.
But what if one day the driver turned down a new and exciting road, and picked up new and exciting people? So many people that the bus simply wouldn't be big enough? Well, they would only be one solution . . . A bright, bold, and funny book that will delight both child and adult alike.
Recommended for Ages: 4-6
Pages: 30
Format: Hardcover
Language: Simplified Chinese
Additional resources: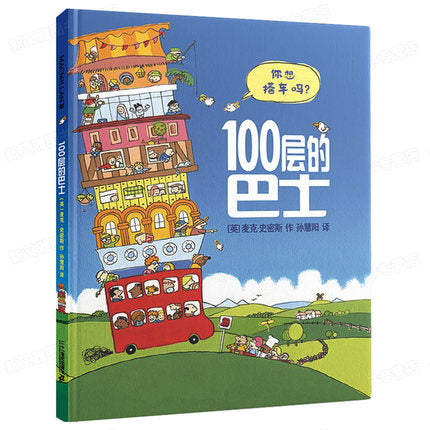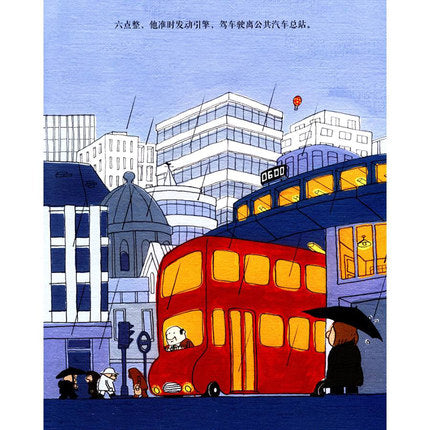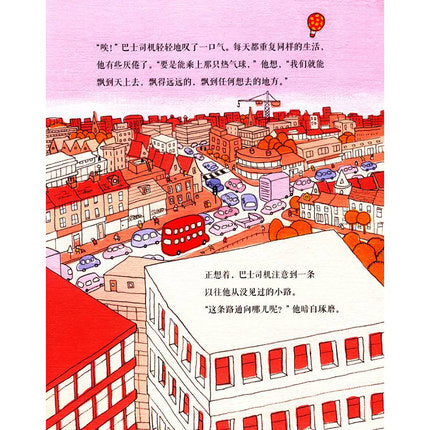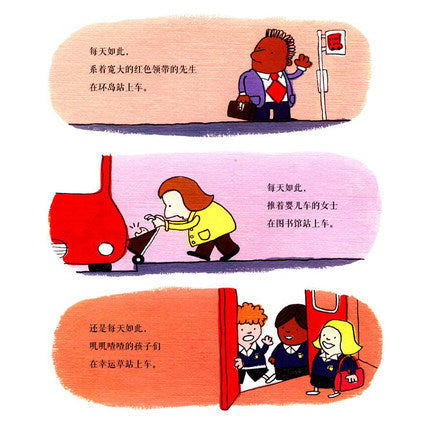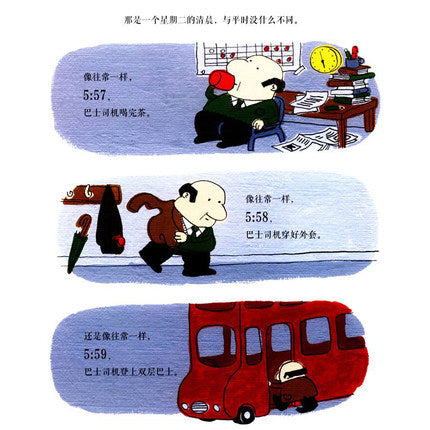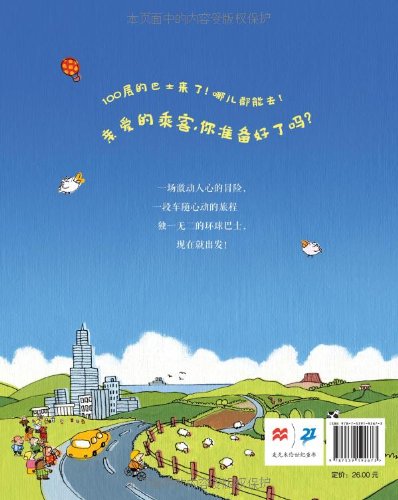 An imaginative book
My son loves to count and draw buildings with multiple stories so I thought this book would be interesting to him. True enough, he was fascinated with the different levels of the bus - and especially loved the longest folded out page. He cannot read all the words yet, so I expect we will revisit this book again sometime.
All the 100-level series are Good!
I originally introduced this book to my then Nursery level child in its native Japanese and she loved the rich, elaborate graphics, pointing out little details together. Not only is it good for learning counting together, but the simple, linear storyline is engaging and keeps young readers interested as we move from layer to layer. I've since bought the various Chinese editions from My Story Treasury and they continue to be well-loved by my K level child as well as her younger sister.
Wow! How amazing to be able to enjoy this story in different languages! So happy to know that these are well-loved by your family. Thank you Roxy for your review (:
One of his favorites
This is one of my 2yo's favorite books. Although he cannot sit through the entire book (he likes the starting, map, page where the bus broke down...engine exploding, the fold out page, and the ending) he gets the gist of the story and is most excited when the bus breaks down and passengers (including himself) board the colorful hot air balloons. (He'll pick one that he likes for the day.) And he's picked up the phrase "大冒险" from the book..
An enjoyable read
Enjoyable book for my kids for a period of time.
Extends our learning to bus rides and also building our own different levels of buses using magnetic tiles.
More suitable for slightly older children
Many words in the story that are quite difficult to read! My 3 year old did not have patience for this book, and only loves flipping to the page where there is a fold-out of a 100 layer bus. Hopefully older kids can sit through reading this book.
Thank you Jillian for sharing your experience with this book. Glad to know that the fold-out page captured his attention. Hope that in the near future, your child will take to this book more! Thank you for your repeated support through the years!