好饿的毛毛虫 The Very Hungry Caterpillar
Regular price
Sale price
$9.57 USD
Unit price
per
Sale
Share
Books make a great gift that keeps on giving.
THE all-time classic picture book, from generation to generation! Have you shared it with a child or grandchild in your life?
This beautiful board book edition is perfect for teaching the days of the week, and offers readers an interactive experience. 
"The very hungry caterpillar literally eats his way through the pages of the book—and right into your child's heart..." —Mother's Manual
"Gorgeously illustrated, brilliantly innovative..." —The New York Times Book Review
Recommended for Ages: 0-6
Pages: 32
Format: Board book
Language: Simplified Chinese
Author: 艾瑞克·卡尔 Eric Carle
Translated by: 郑明进
Additional resources upon purchase: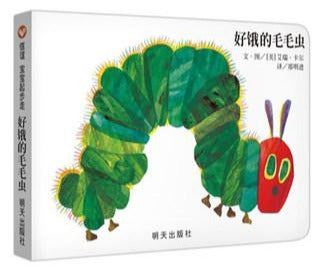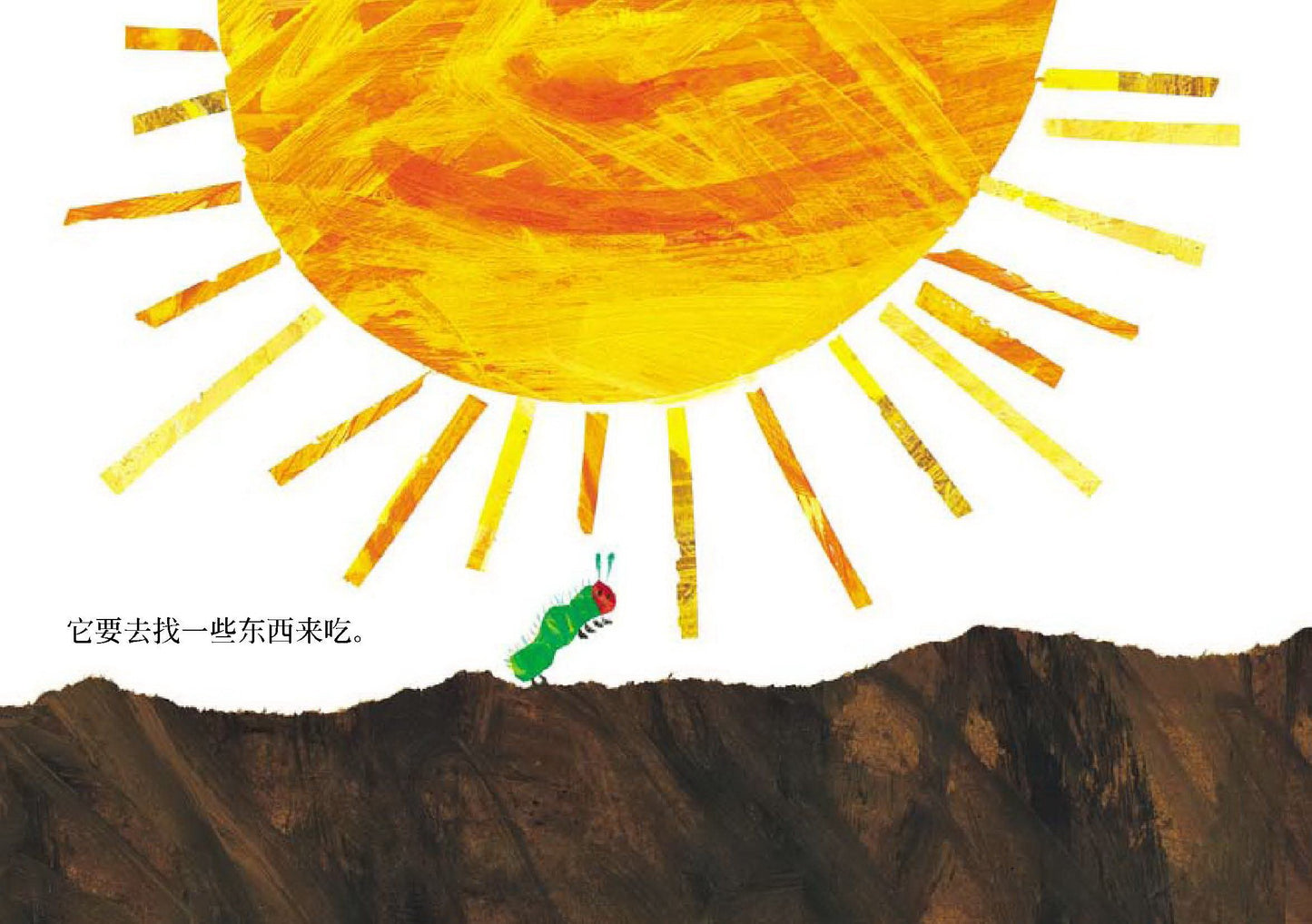 Classic good for counting and sparking interest in food
Great for gifting, a colourful way to introduce numbers. also good for sparking interest in food with so many different menu items for the caterpillar! The holes are fun for kids to touch.
Hungry Caterpillar full of fun!
For a child who loves food, this one is a carnival of learning. No better motivator to learn the language when the topic is food. Also love the lacing activities we can do with this book; great size for toddler palms too he carries it around the house. Efficient shipping to Australia too. Thanks!
Happy to find the chinese version
My son loves the english version. Bought this chinese version too. The book teaches days in the week and counting 👍
The Very Hungry Caterpillar
This story book is great for learning the life cycle of a butterfly. It's also great for learning about fruits and food, and can be used to learn some basic counting! There's also a small moral behind the story that too much snacks isn't good for you.
Dear Becks, thank you for sharing the different pointers! It's amazing how much we can learn from good books, and we're so privileged to send them to you (:
好饿的毛毛虫 The Very Hungry Caterpillar
A classic book to have for both in Chinese and English. My children and I love it! So much learning took place with this book. Using bookish play for Chinese is one effective way to get our children to be interested and pick up new words verbally or recognising the Chinese characters ☺️