宝宝点读认知 发声书 - 交通工具 Vehicle Soundbook
Regular price
Sale price
$14.12 USD
Unit price
per
Sale
Share
Sound book all about vehicles! Learn more about vehicles like the bus, motorcycle, ambulance, tractor, ships and more.
Requested by mummies who wish to have screen-free options to occupy kids meaningfully, while they get stuff done!
Features
Different audio plays when you press each button denoted by a colored circle on the page:
First: Sound that the vehicle makes 叫声
Second: Mandarin and English names of vehicle 中文和英文的名称
Third: Short Mandarin rhyme that is really catchy! 童谣
Comes with an On/Off Button.
The last page has a little game to recap what has been learnt in the previous pages.
Sample rhymes:
小汽车,跑得快,喇叭嘟嘟叫起来。
摩托车,真轻巧,大街小巷都能跑。
消防车,穿红衣,喷水救火搭云梯。
大火车,呜呜叫,穿山洞,过大桥。
Recommended for Ages: 0-5
Pages: 10
Format: Hardcover
Language: Bilingual
Author: 权惠娟
Illustrator: 香蕉猴
For overseas orders - sound book will be provided without batteries in accordance with shipping regulations. (2x AAA batteries required)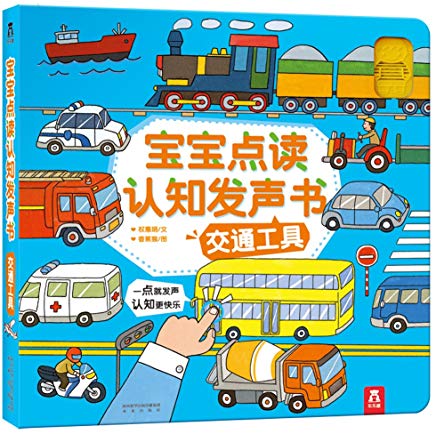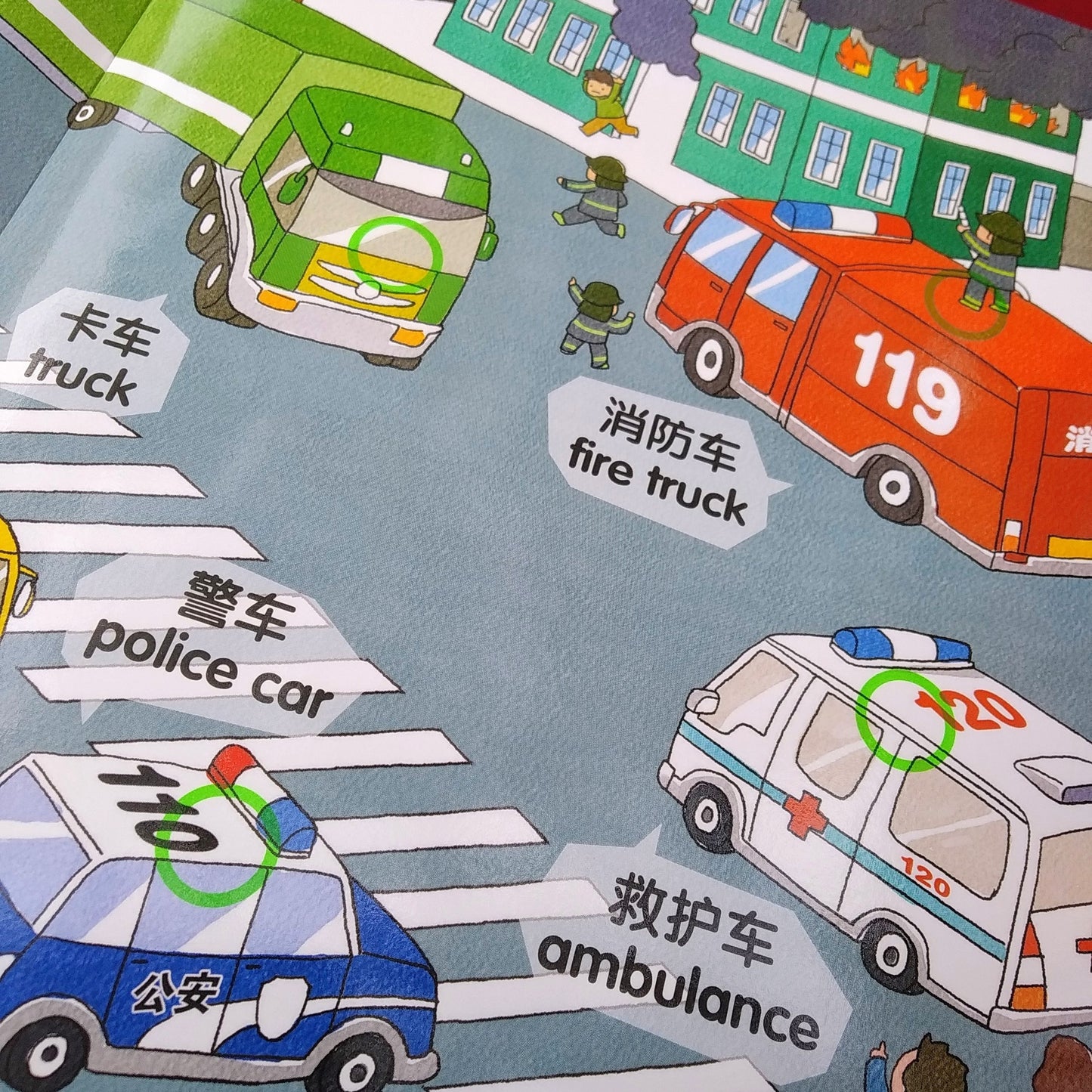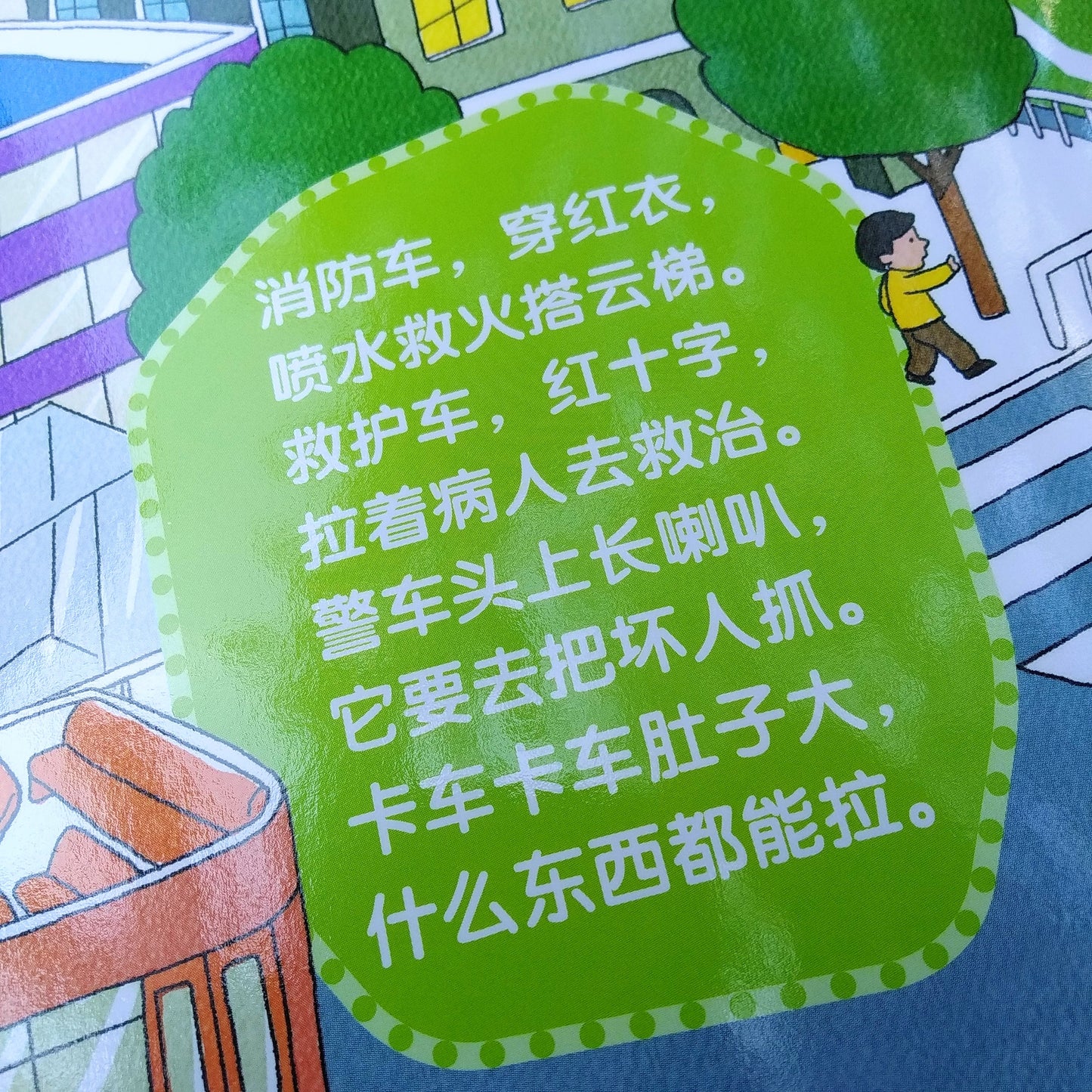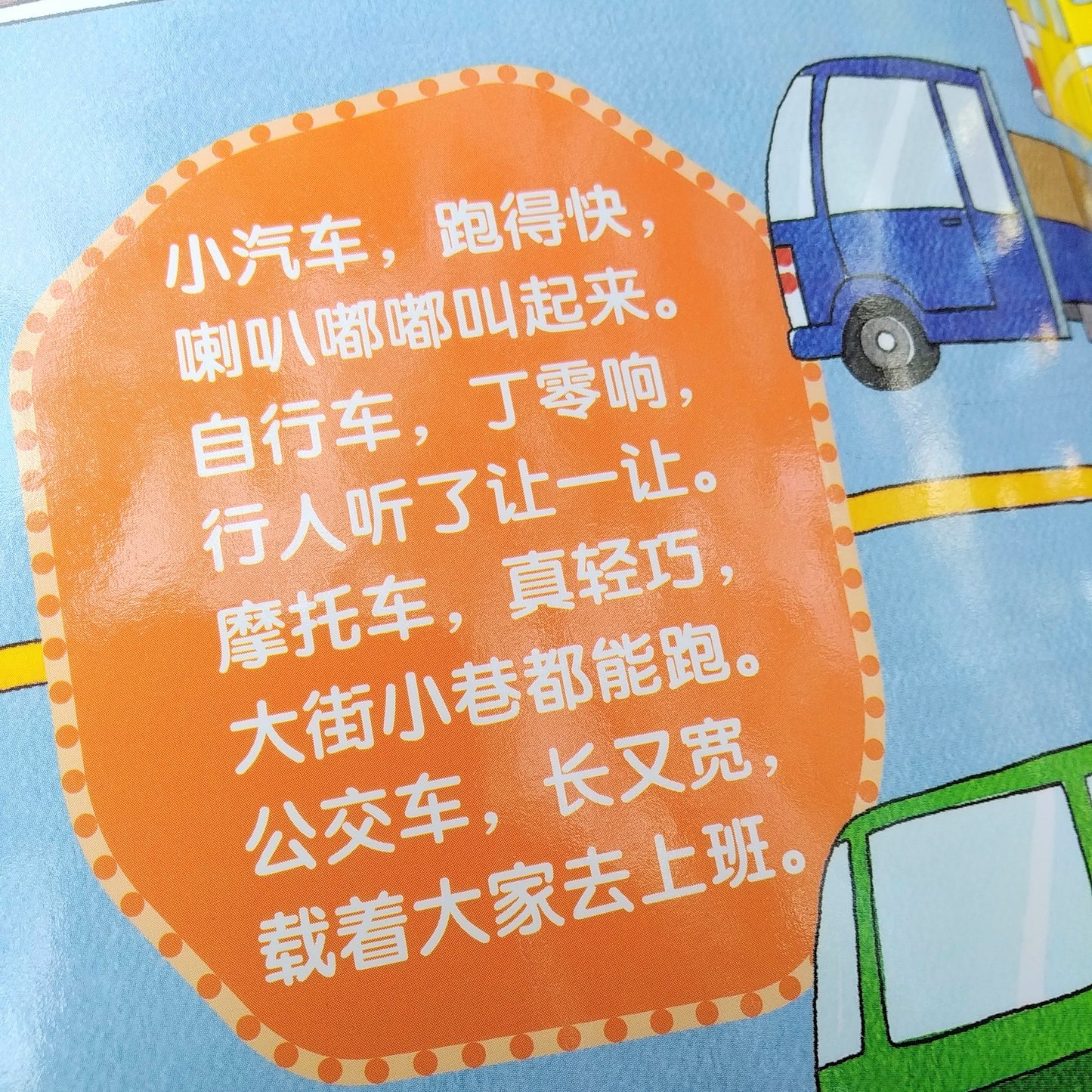 A daily read for my 2.5yo
My 2.5yo loves to press and listen to the sounds of the different vehicles. While he does that, I take the opportunity to introduce to him the names in Chinese. Makes for a great learning resource especially for kids who love vehicles!
Bought this for my 3 year old son and he loves it! He likes to press it for the sounds and rhymes. Brought this book along on our road trip and it kept him entertained on the long car rides. Definitely recommend this!
Engaging book even for 3 year old
I bought the book for my 1 year old son to expose him to chinese words. The sounds are so real, even
my 3 year old loves playing with it. Highly recommend!
发声书 - 交通工具 Vehicle Soundbook
My 3 year old grandson loves it. It is visual (colourful pictures), audio (sound & name of the vehicle as well as a song about it! Wow) and tactile (so fun to press the buttons so the sounds come on). Thoroughly recommend the book for toddlers!
Kids love it
Delivery was quick and my kid finds the book really fun. Its bilingual so kids can learn both english and chinese. Will consider getting the animal book.