智慧的话丛书 Words of Wisdom Series (Set of 15)
Regular price
Sale price
$36.63 USD
Unit price
per
Sale
Share
智慧的话丛书 Words of Wisdom Series may be familiar to many parents while growing up!
Features:
Realistic illustrations
Introduction and background information to pique our interest 
Includes full bible passage in English and Chinese - so we get our story from the original passage
想一想 To Think About - Questions to recap what we learnt and also to apply in real life 
Titles Included:
耶稣平静风浪 Jesus Calmed a Storm 
耶稣受苦 The Crucifixion of Jesus 
治好叶鲁的女儿 Jairus' Daughter was Healed
路得  Ruth
好撒玛利亚人 The Good Samaritan
从房顶下来得瘫子 A Paralyzed Man down from the Roof
瞎子巴底买 Blind Bartimaeus
奇妙地改变 Miraculous Change
耶稣复活 Jesus is Alive
耶稣诞生 Jesus is Born
奇妙的医治 Miraculous Healing
不饶恕人的恶仆 The Unforgiving Servant
矮子撒该 A Short Man Called Zacchaeus
浪子回家 The Prodigal Son
鱼腹中的使者 The Messenger Inside a Fish
Recommended for Ages: 3 and up
Pages: About 36 per book
Format: Softcover
Language: Bilingual - Simplified Chinese and English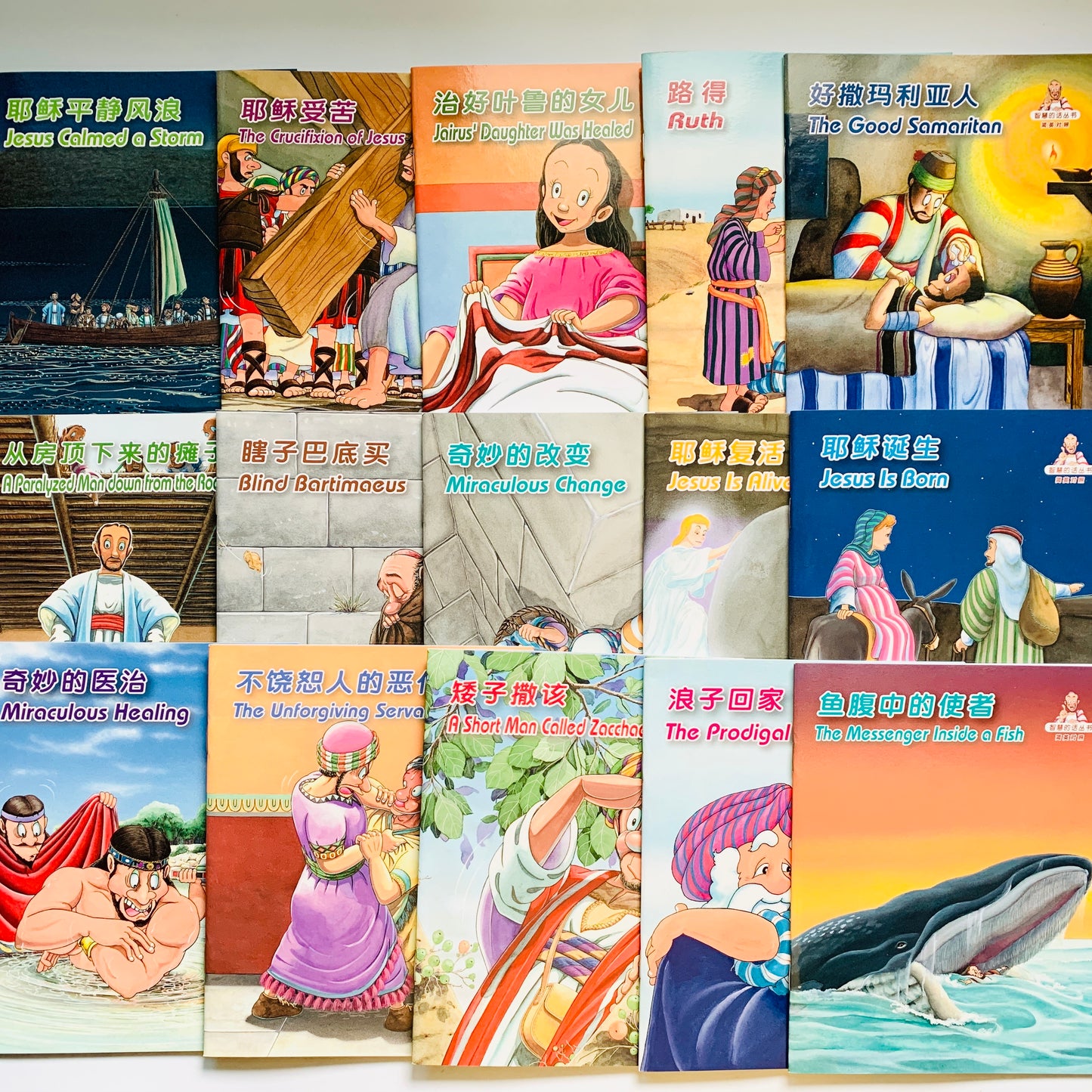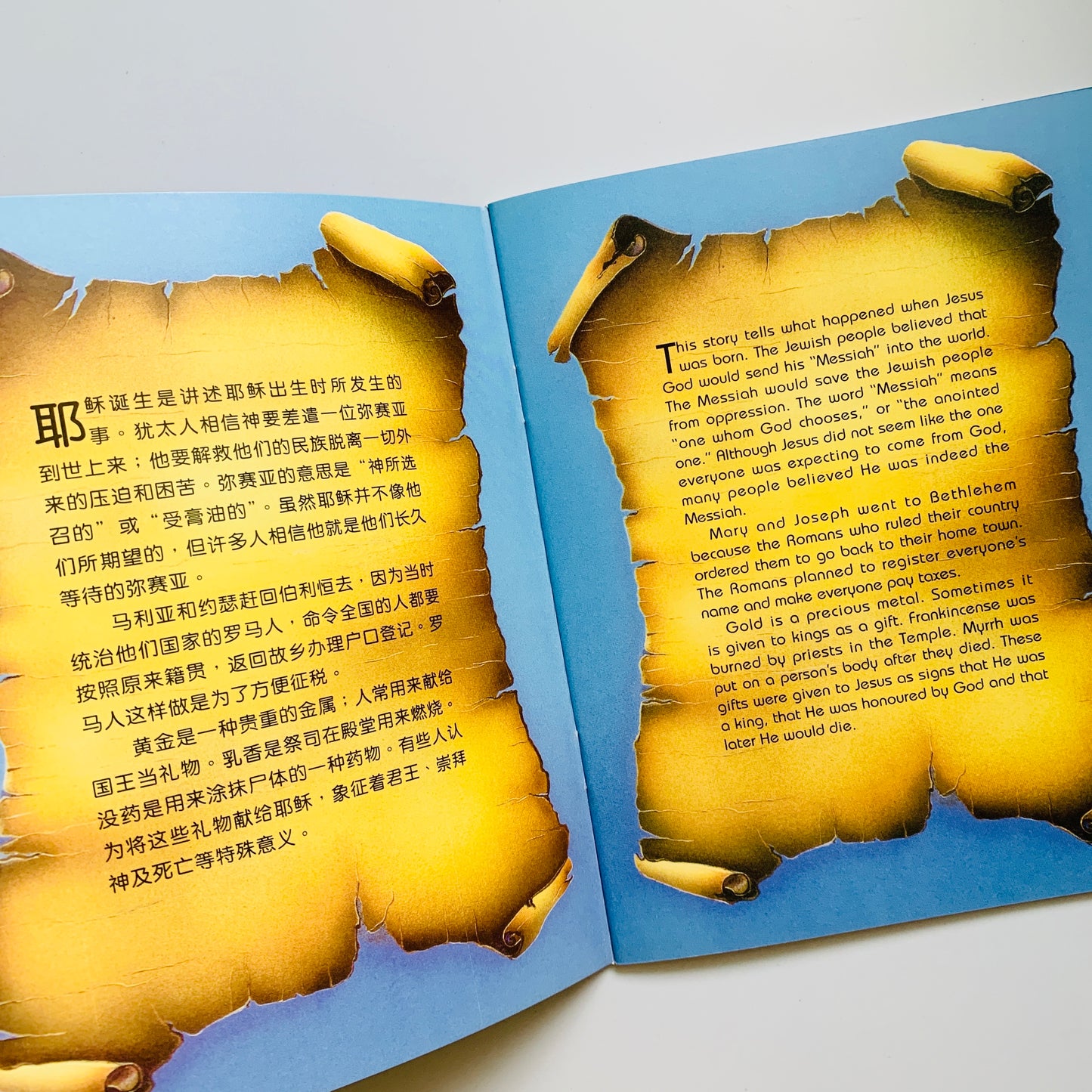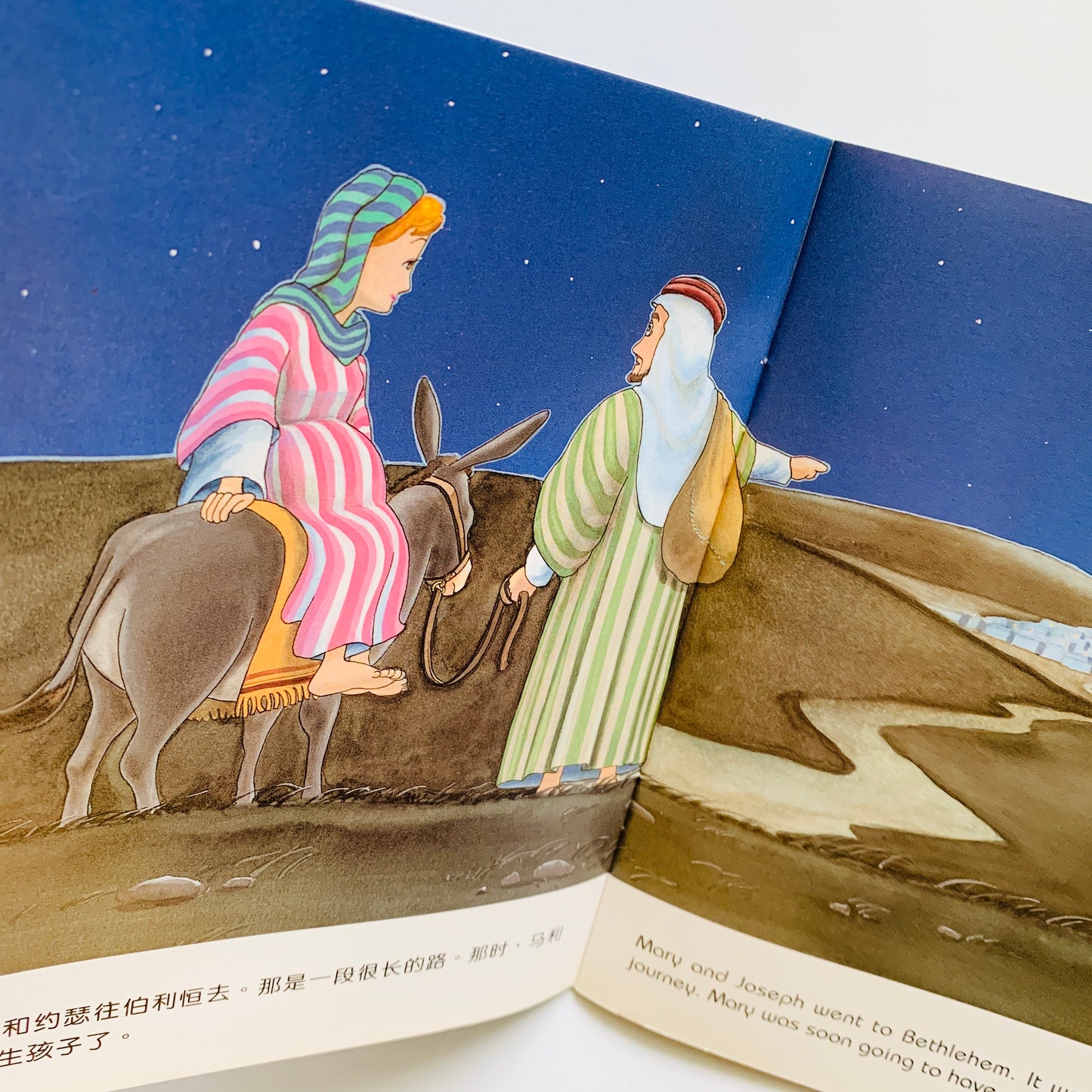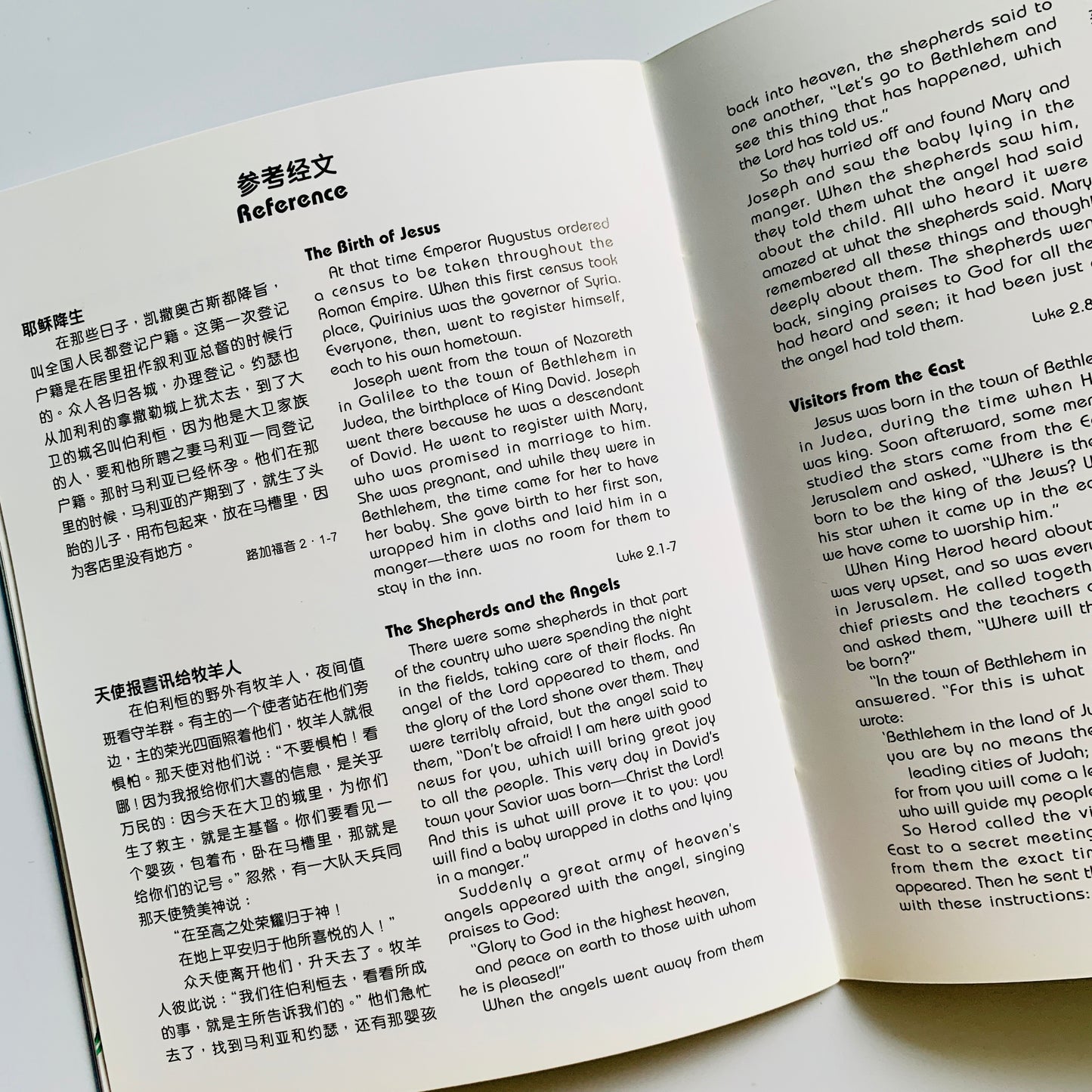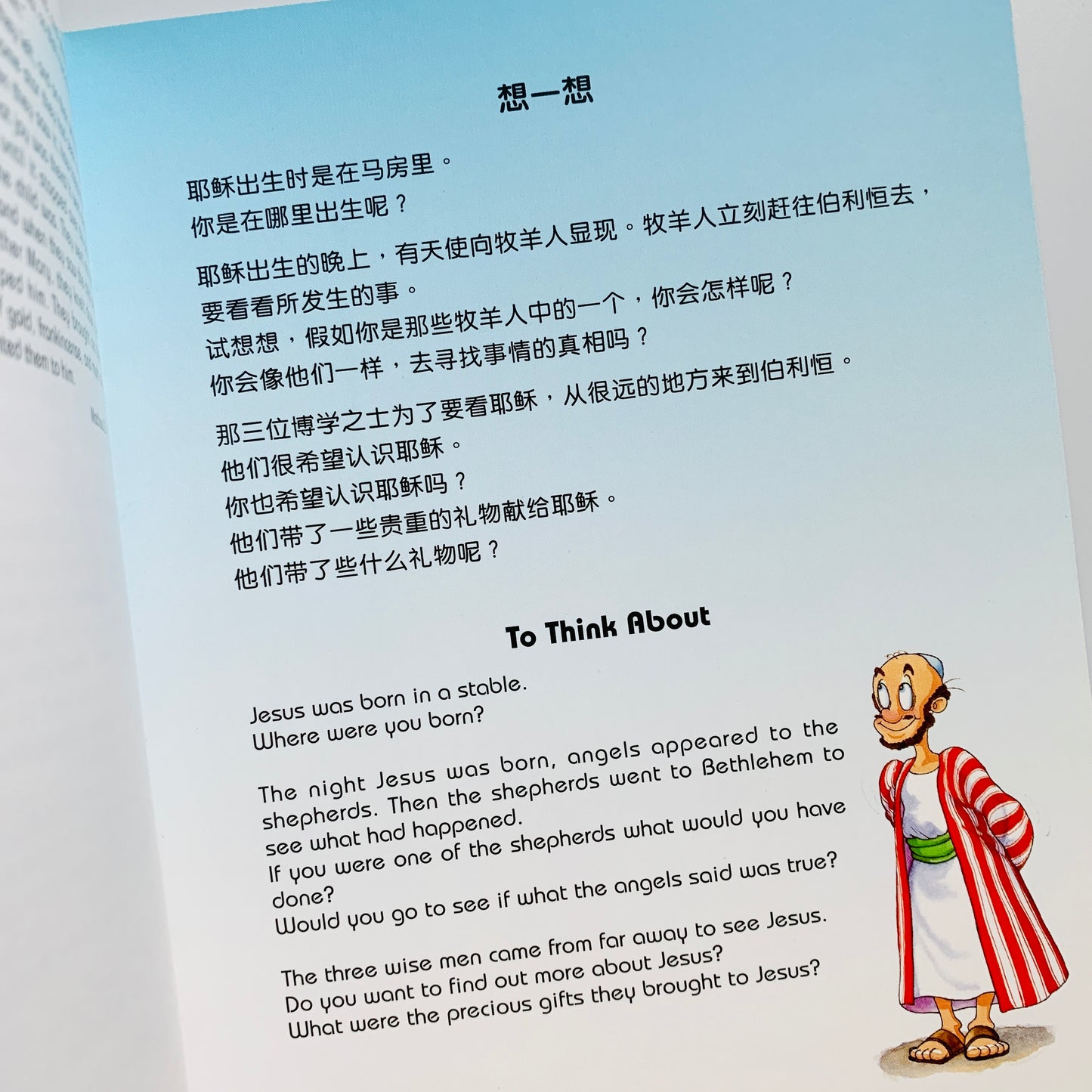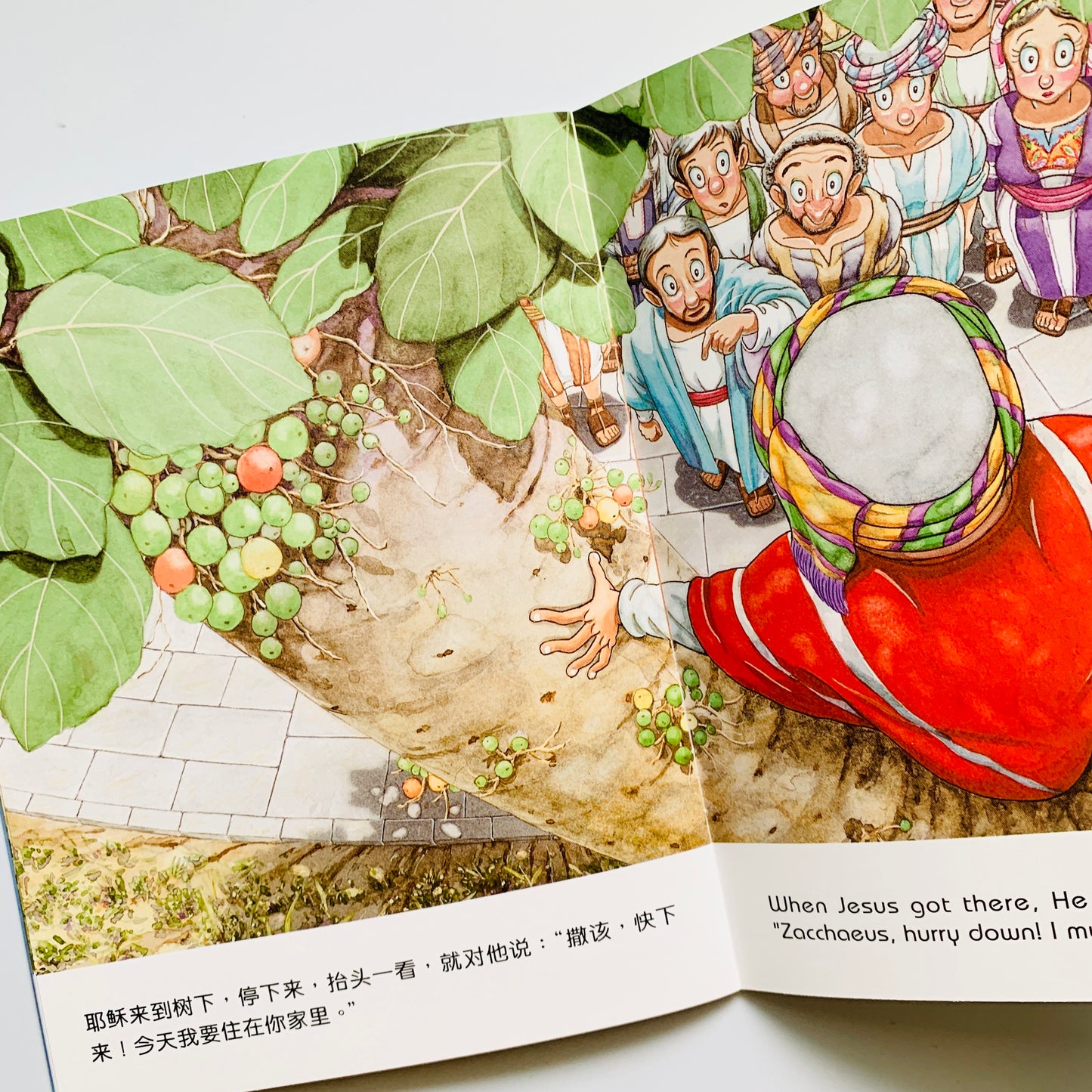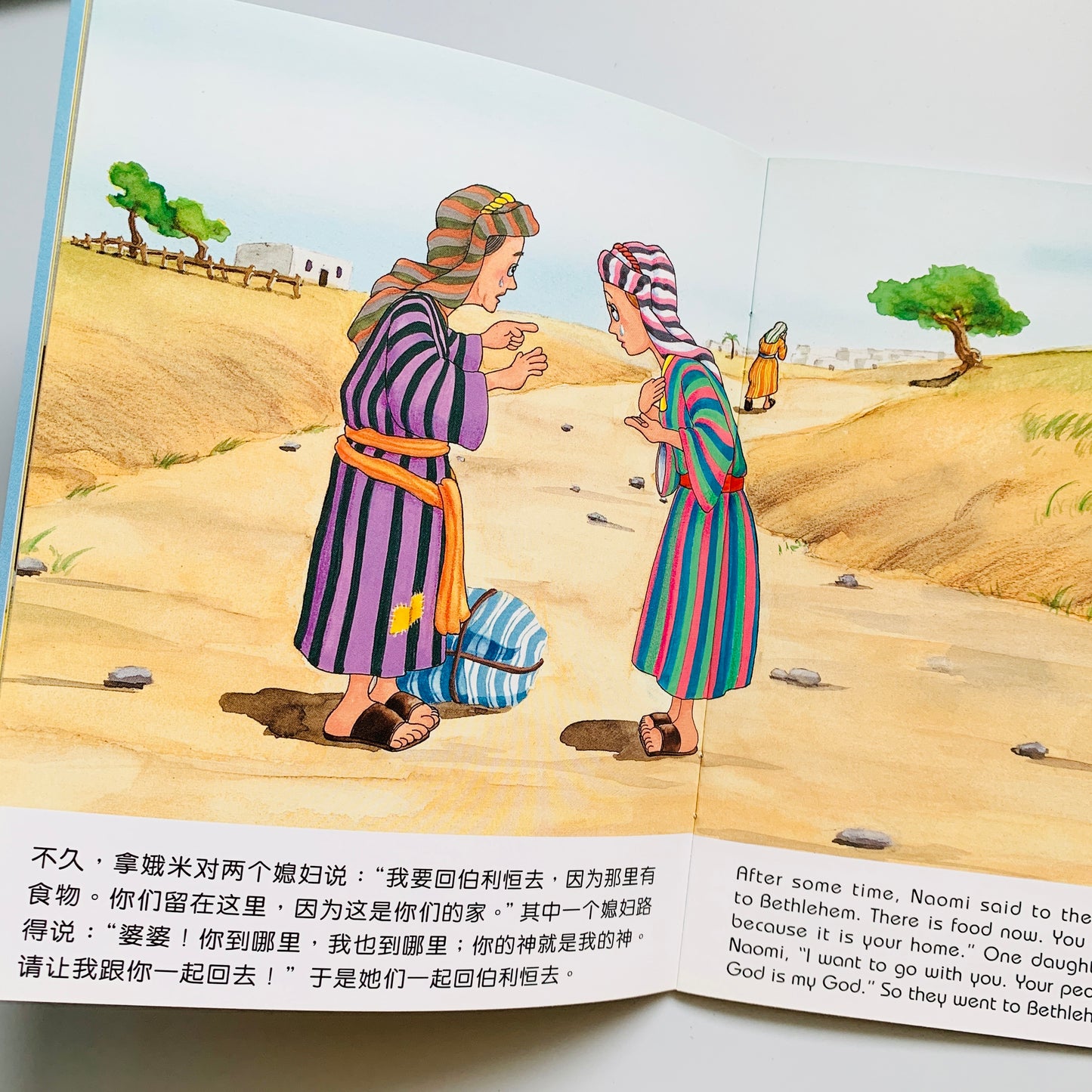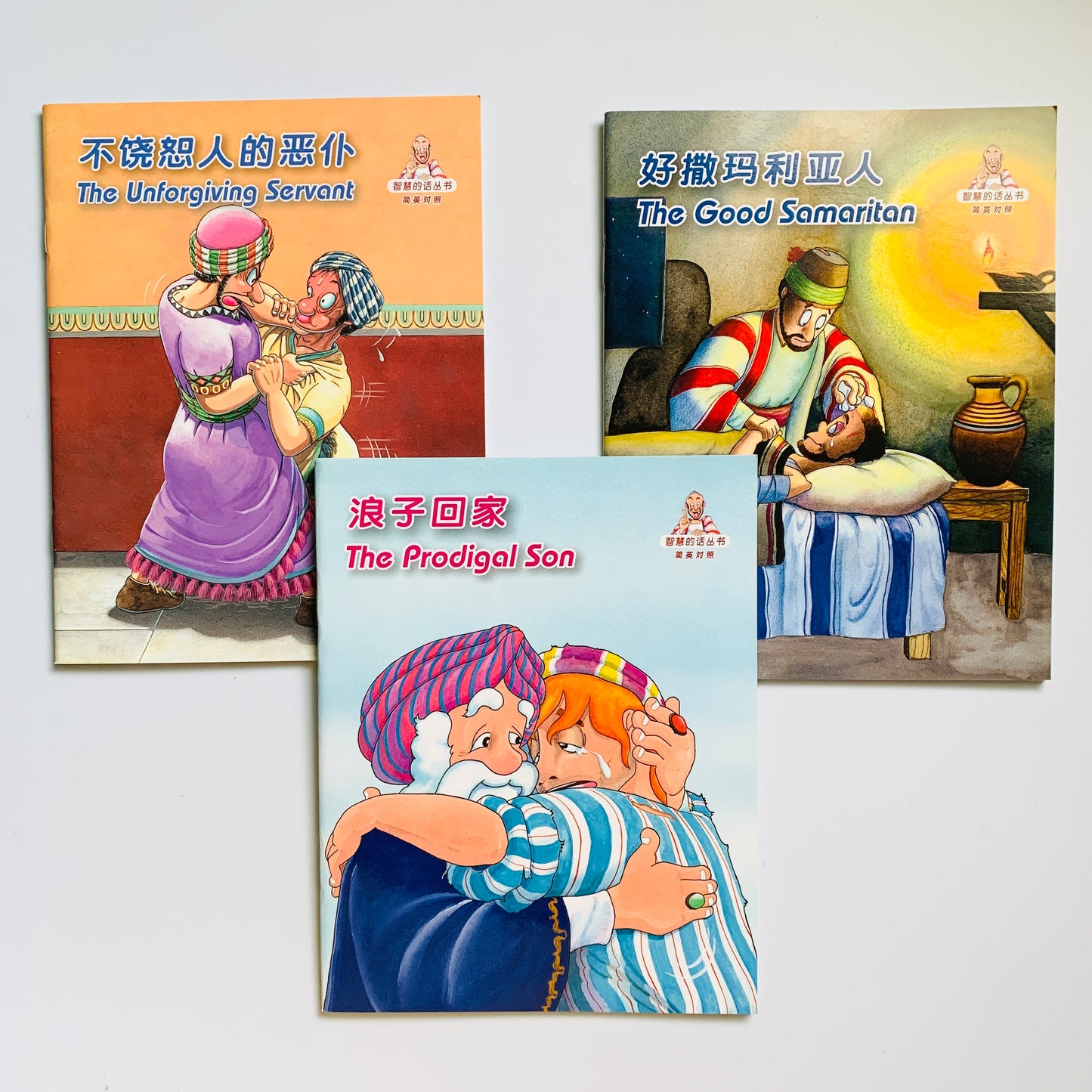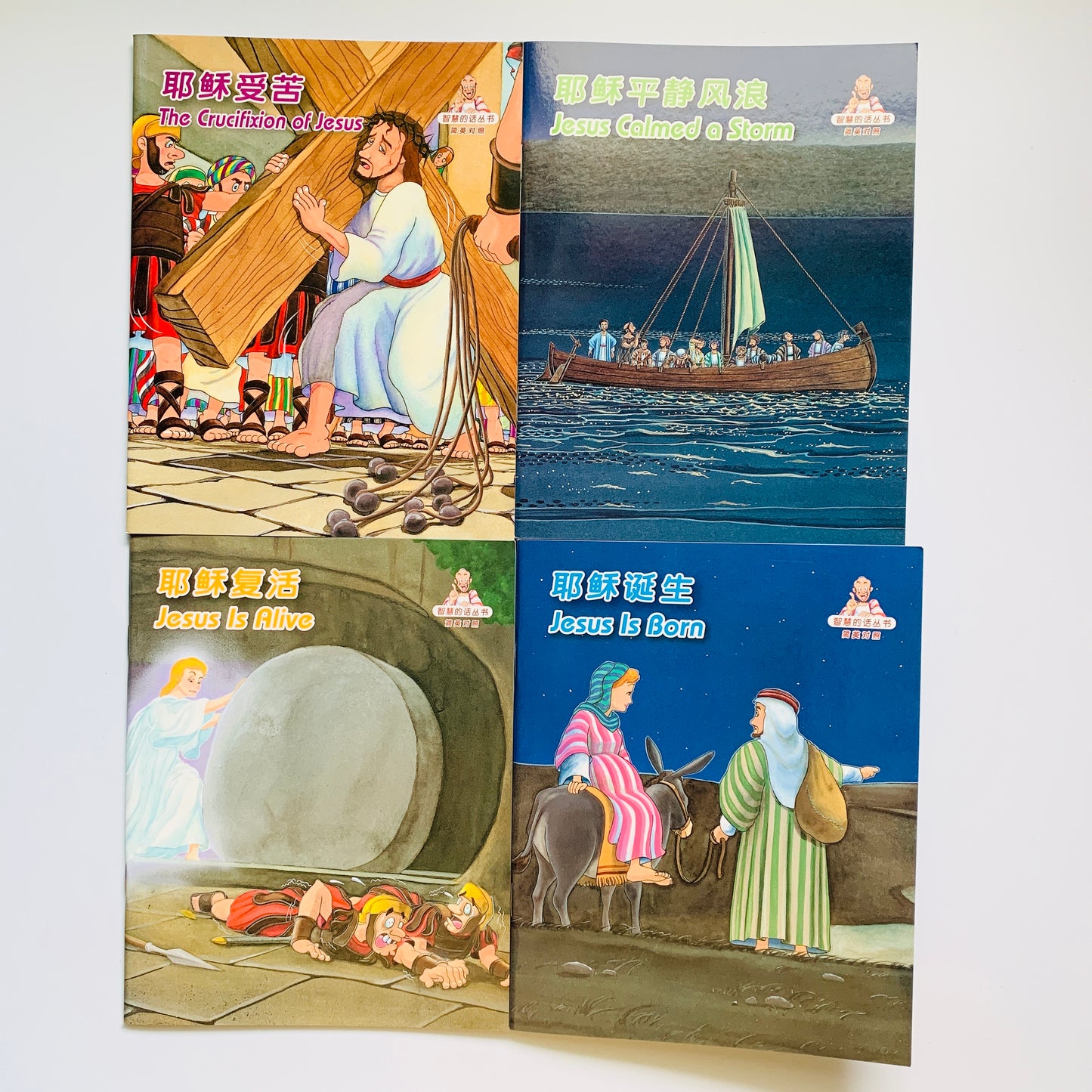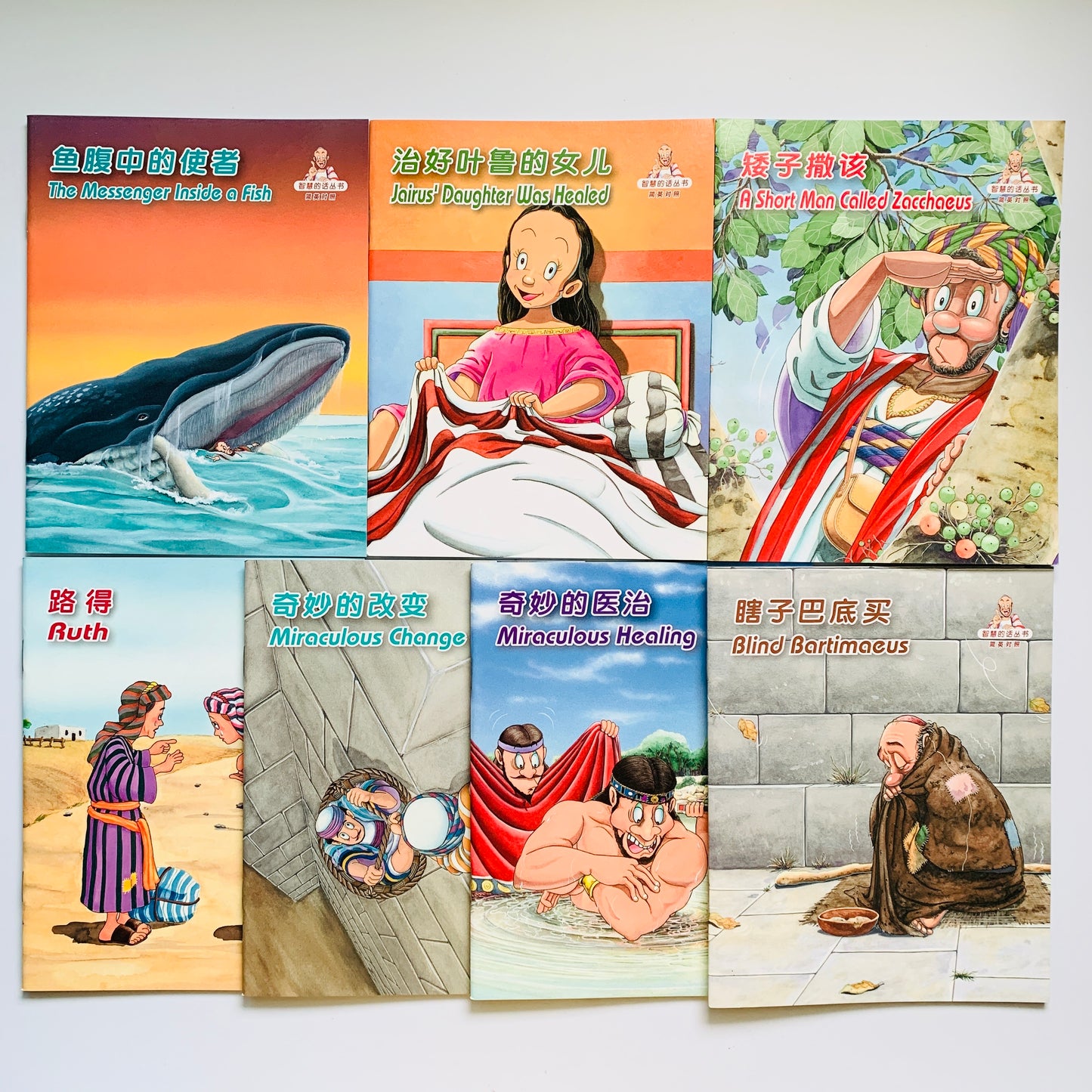 What a gem!
I'm so thankful for this series of bilingual Bible stories book set! We have been reading those baby Bible storybooks to our little one since in utero and at 2 years old, she has gotten kinda bored of those. But she is still a bit too young for the more wordy children's Bible, so this series fills in the gap very nicely! Some of the books are more wordy than others so as my Mandarin is kinda shaky, I introduced the ones that are less wordy first to make life easier for myself. I'm so heartened that she would bring some of the books to us to read to her or request for certain book titles in Mandarin!!
Great set!
A wonderful find I chanced upon via IG for my 4.5yr old. The bilingual stories helped to reinforce the understanding of the stories. His favorite story is Jesus calmed the storm because "Even the winds and the rains listen to Him". Thank you for curating this set My Story Treasury!
Thank you Jocelyn for sharing your review with us and the community! We're grateful that you discovered this series from our Instagram account, and it's been helpful for your family (: Always a privilege and great joy to curate reads here at My Story Treasury!
Words can't describe my gratitude!!!
Thank u for bringing in Words of Wisdom series. I grew up with them n still hv a handful of english ones. To have the whole set would be such a delight to my boys as we bring these for devotions overseas or during staycations 💛
Thank you Lois for sharing how delighted you are to have found this series on My Story Treasury! Means so much to be part of your family's bilingual and faith journey in this way (:
Awesome
I really like this series, other than the billingual portion, it provides a biblical background on the Bible story. It is easy for my 4 year old to understand the context and concretises the story in an engaging way. Great buy!
Love it!
I had this set of books as a kid! Loved them and I'm so glad to be able to get them for my little one as well! May she get to know God through these books! ◡̈
This is amazing, to have come full circle! It's our hope that your girl will know God more through our books too. Thank you Wendy for taking the time to leave a review, I really appreciate it!