哇!历史原来是这样 Wow! I Didn't Know This About History (Set of 6)
Regular price
Sale price
$22.23 USD
Unit price
per
Sale
Share
Do you want to introduce Chinese history to your child in an attractive and engaging way?
Look no further! This set spanning various topics and filled with comical illustrations may just be your answer.
Titles included:
《洗澡简史》History of Showering

《吃饭简史》History of Eating

《上学简史》History of Schooling

《货币简史》History of Currency

《出行简史》History of Transportation

《看病简史》History of Medicine
What we like about this book and highly recommend it:
✨ Conversational style with did-you-know questions and sharing of little facts! Not boring textbook style but interactive. Language used is simple too!
✨ Illustrations are super funny and comical which attracted my 6 and 8 year old boys
✨ I love how effortlessly they weave in elements of Chinese culture and history into the various topics 😍 It was soo fun to casually mention historical facts, expose the kids to elements of Chinese culture like the abacus, check out 古装 and imagine life in the olden days.
✨ The topics covered in the books are closely rated to our basic human needs. This makes the series extremely relatable across thousands of years - gives us something to think as we go about our daily lives, and connects us to many others in centuries past. 
✨ It's inspiring to see how people of the past overcame challenges in their time to constantly improve life, to what we have now. At the end of every book, the authors make an effort to draw us readers from history back to present day life, and note how blessed we are to have modern day comforts! Knowing history helps us be more grateful of what we have.
✨ Montessori friendly, especially for children in the 2nd plane of development (6-12 yo), who are understanding how the world works.
---
We talk a lot about budgeting and being good stewards
since the kids were young.
I think it's a lifelong mission for us parents
to inculcate financial prudence in our little ones!

Recently, we read an exceedingly interesting book on the history of money from the Chinese perspective : 货币简史 History of Currency, of 哇!历史原来是这样 Wow! I Didn't Know This About History (Set of 6)

Some things we learnt:
💰 earliest exchange of goods was via barter trade 最早的贸易是以换物
💰 earliest form of currency was seashells 最早的货币是贝壳
💰 Various countries within China had different kinds of currency. Traders had to lug lots of different coins around.

Connections made:
💡 We saw donkey 毛驴 and 赶集 which appeared in 小毛驴 song in @thetheatrepractice's Nursery Rhyme Project Songbook! We sang the song several times together!
💡 They linked the different currencies in 秦国、魏国etc to different currencies we use now like Singapore Dollar, Malaysian Ringgit, Indonesian Rupiah and China Yuan. 😍😍
💡 Aha moment for me - the earliest form of currency was using sea shells 贝壳, that's the reason why so many words with 贝字旁 are related to money!!! Like 购 purchase 货 goods 账 bill 赚 earn 贫 poor 贪 greed 贵 rich 贱 unworthy.
💡 Went to read up further and learnt that the oracle bone script 甲骨文 of 贝 is actually the shape of an opened seashell.
💡 We recalled collecting seashells during our many prior visits to the beach! #SGNatureExplorers
Recommended for Ages: 4-99
Pages: 204
Number of books: 6
Format: Softcover
Language: Simplified Chinese

Additional resources upon purchase:
🔊 Audio narration of all 6 books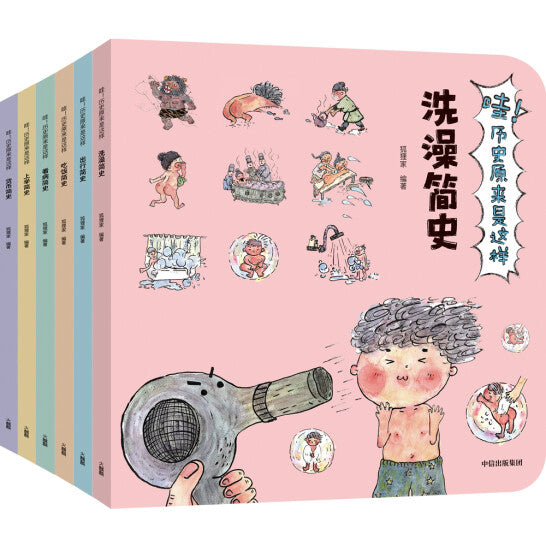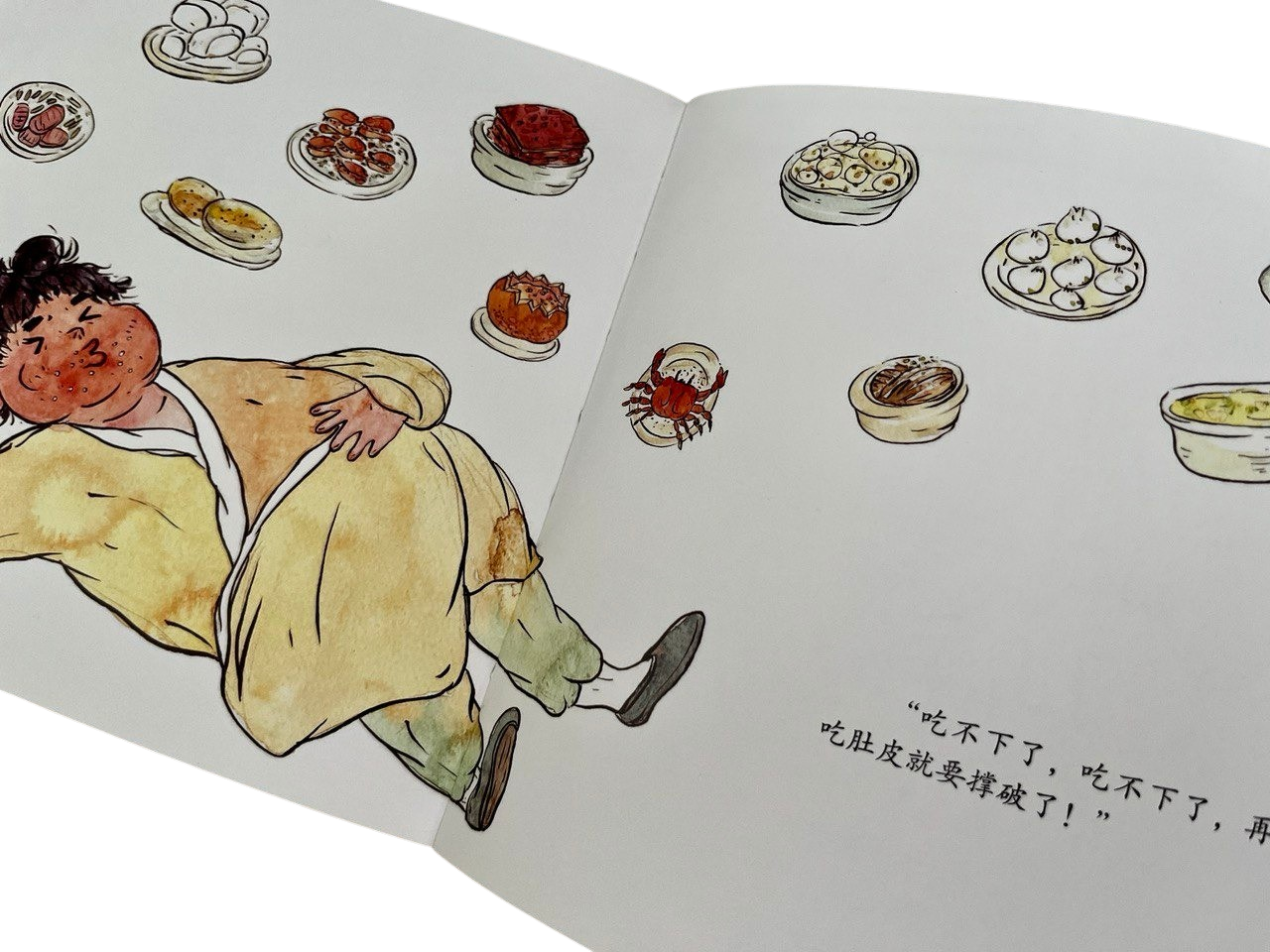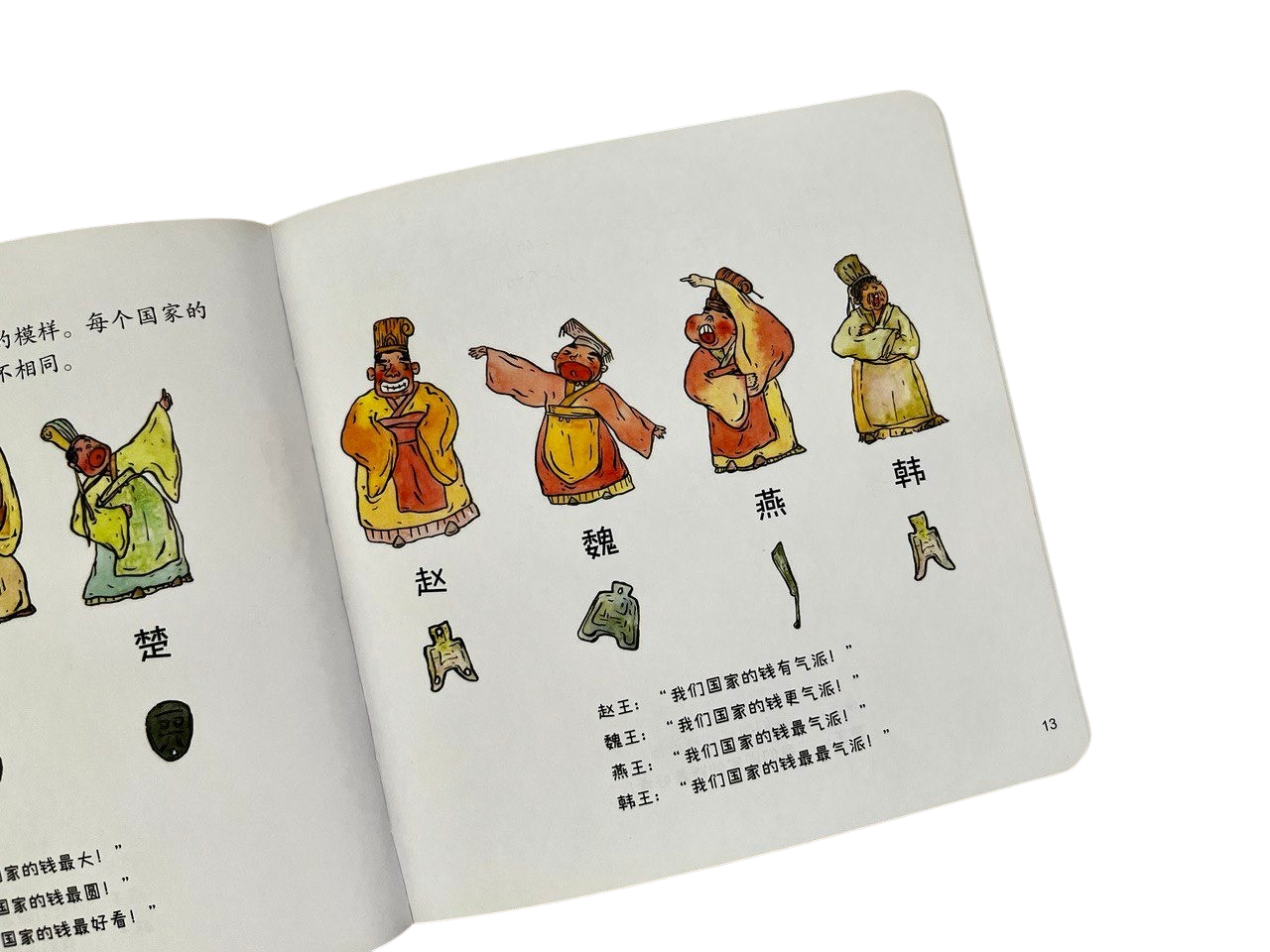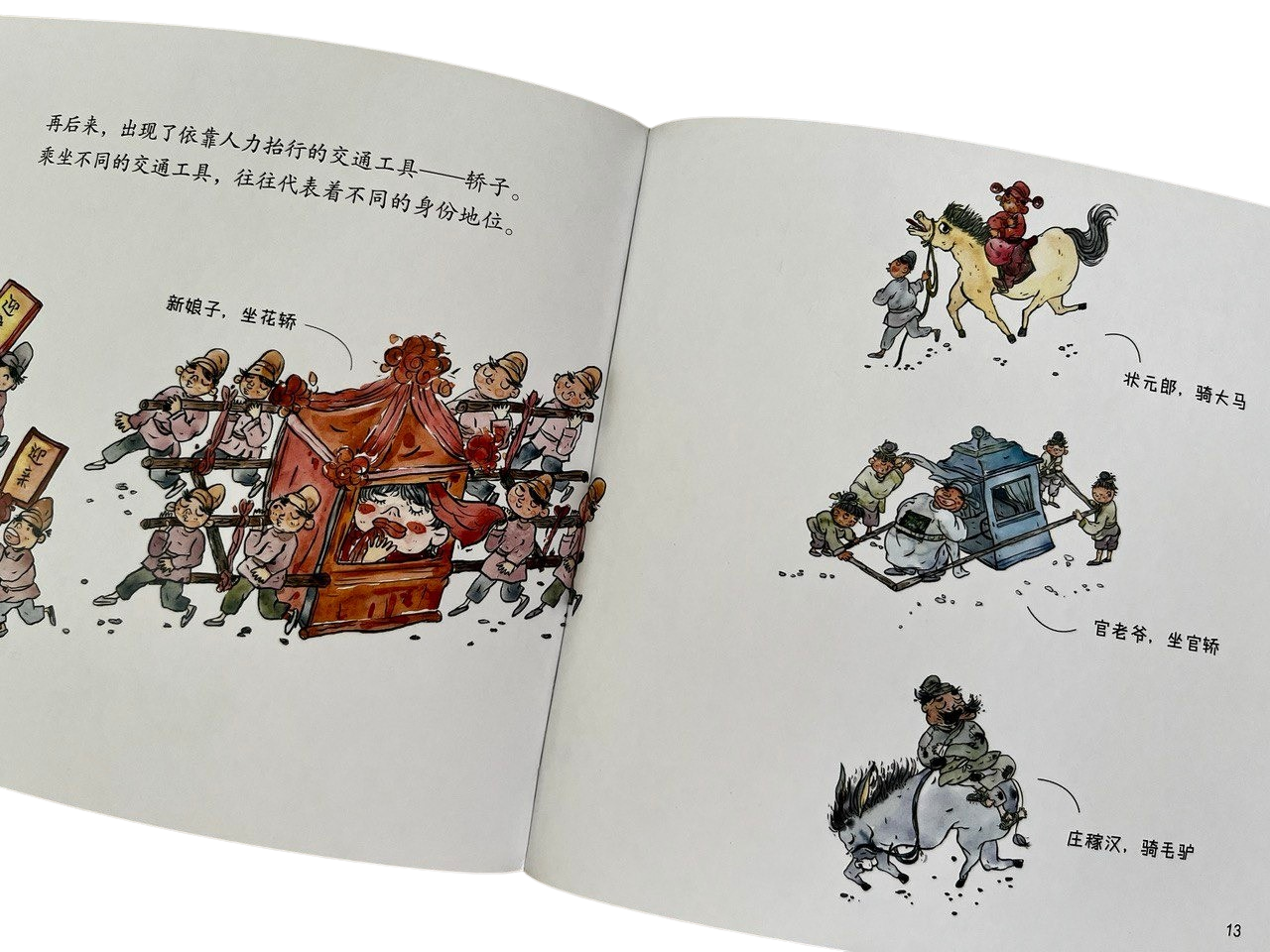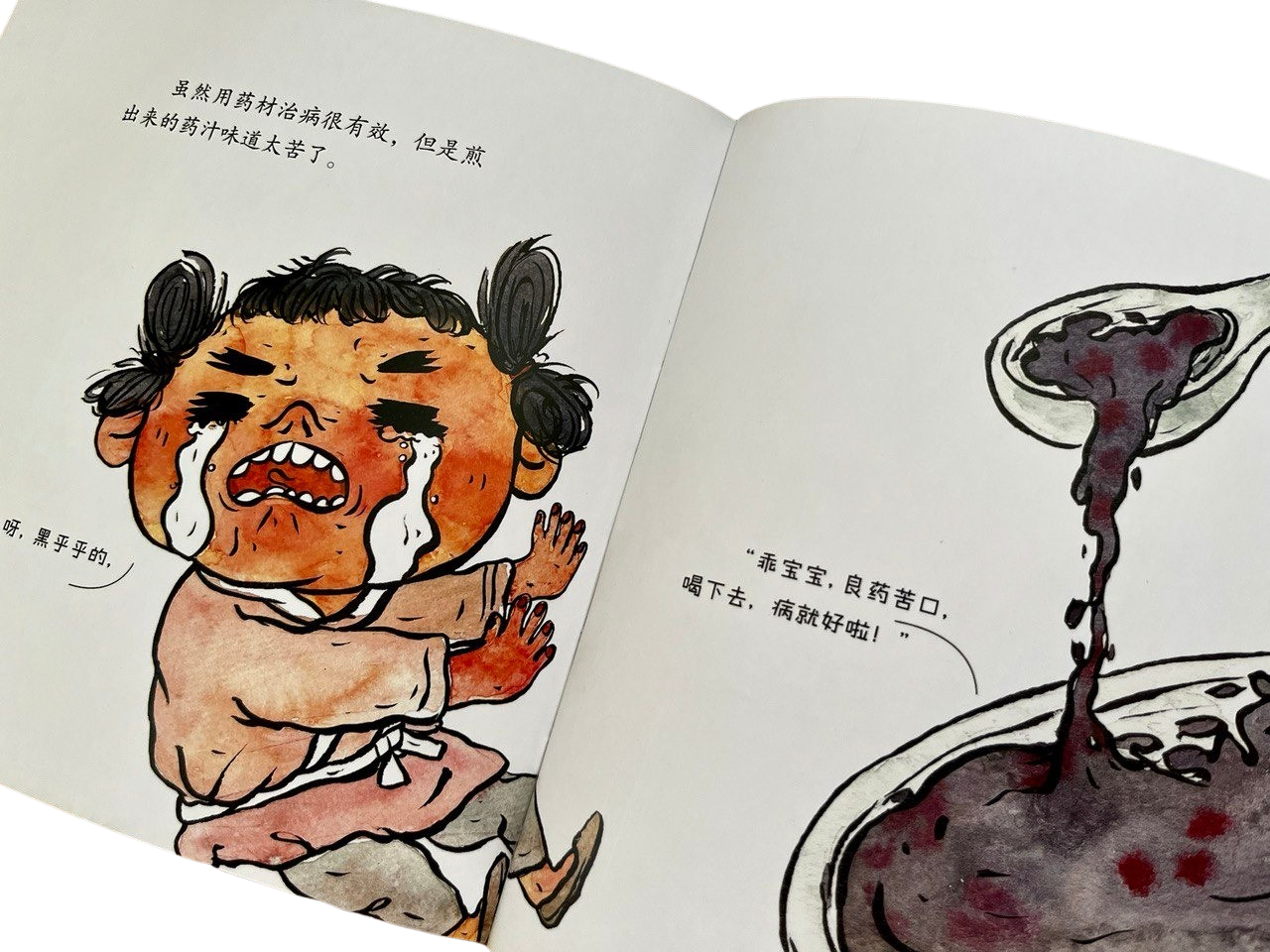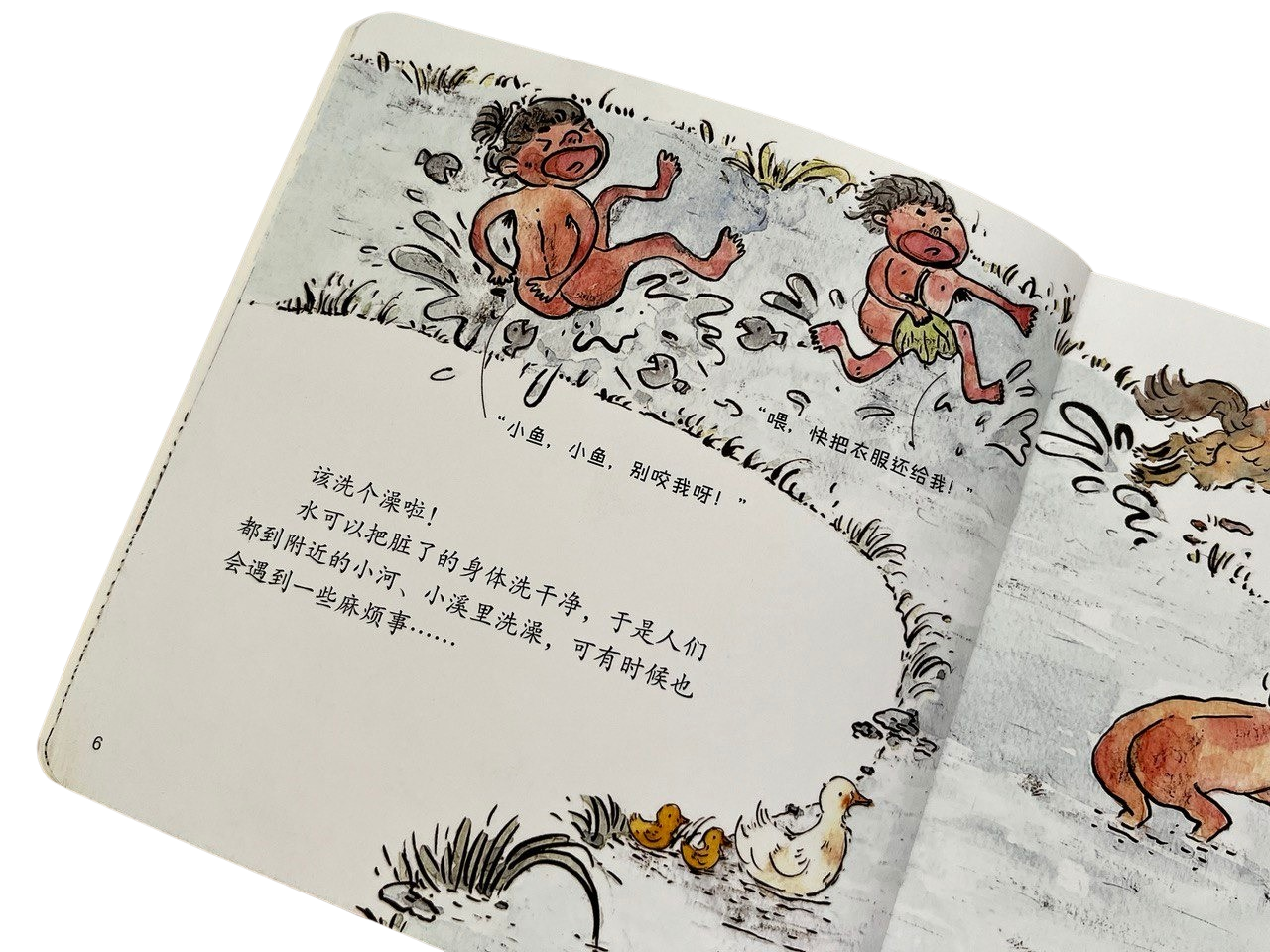 A fun read on history of things we do daily!
My 6 yr old enjoyed it so much; it was so engaging and the pictures were very funny; eg. the butt pics in the first book. My 2.5 year old was chuckling along with us when he saw the pictures. It's really a fun set of mandarin books of how the history of each daily activity evolved over time. My elder boy had been picking up the rest of the books in the set by himself.