笑笑学成语 Xiao Xiao Learns Idioms
Regular price
Sale price
$8.16 USD
Unit price
per
Sale
Share
Comics are the way to my older boys' hearts - so I've been searching high and low for anything with funny comics to hook them onto Chinese books. It's a win for me when they are so interested in the book that they'll look at it on their own and pester me to read so that they can understand in entirety!
As @phrancphoo shares with me, "interest is the best teacher" and I couldn't agree more.
This collection of 60 Chinese idioms is really engaging and useful for a student, and here's why - each idiom comes with:
汉语拼音 Hanyu pinyin (idiom only)
翻译 English translation (idiom only)
释义 Explanation, with breakdown of keywords
近义词 Idioms with similar meaning
反义词 Idioms with opposite meaning
漫画 Comic
例句 Examples of how to use it in sentences
So much learning and laughter packed into this little handbook. Do not miss it!
Number of Pages: 128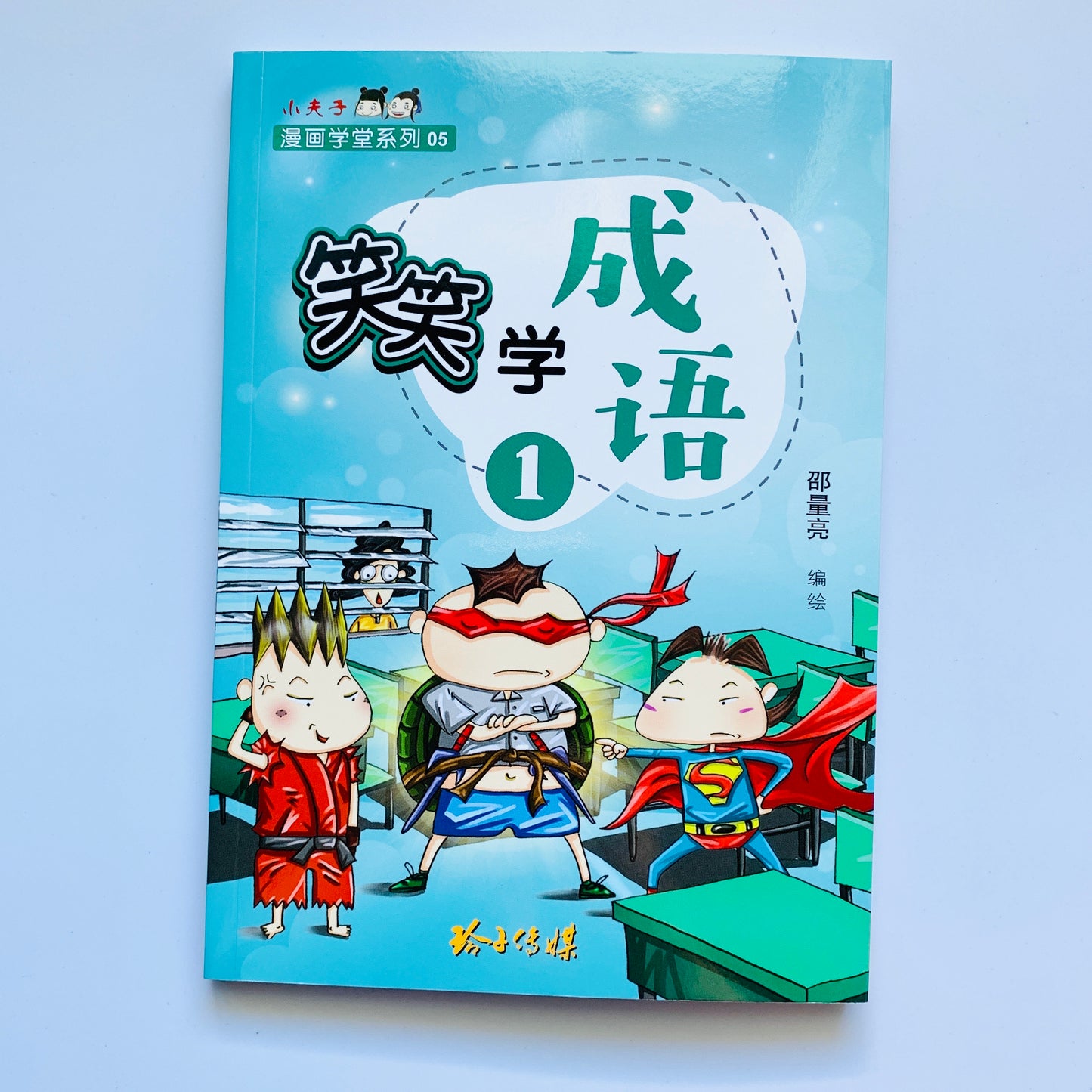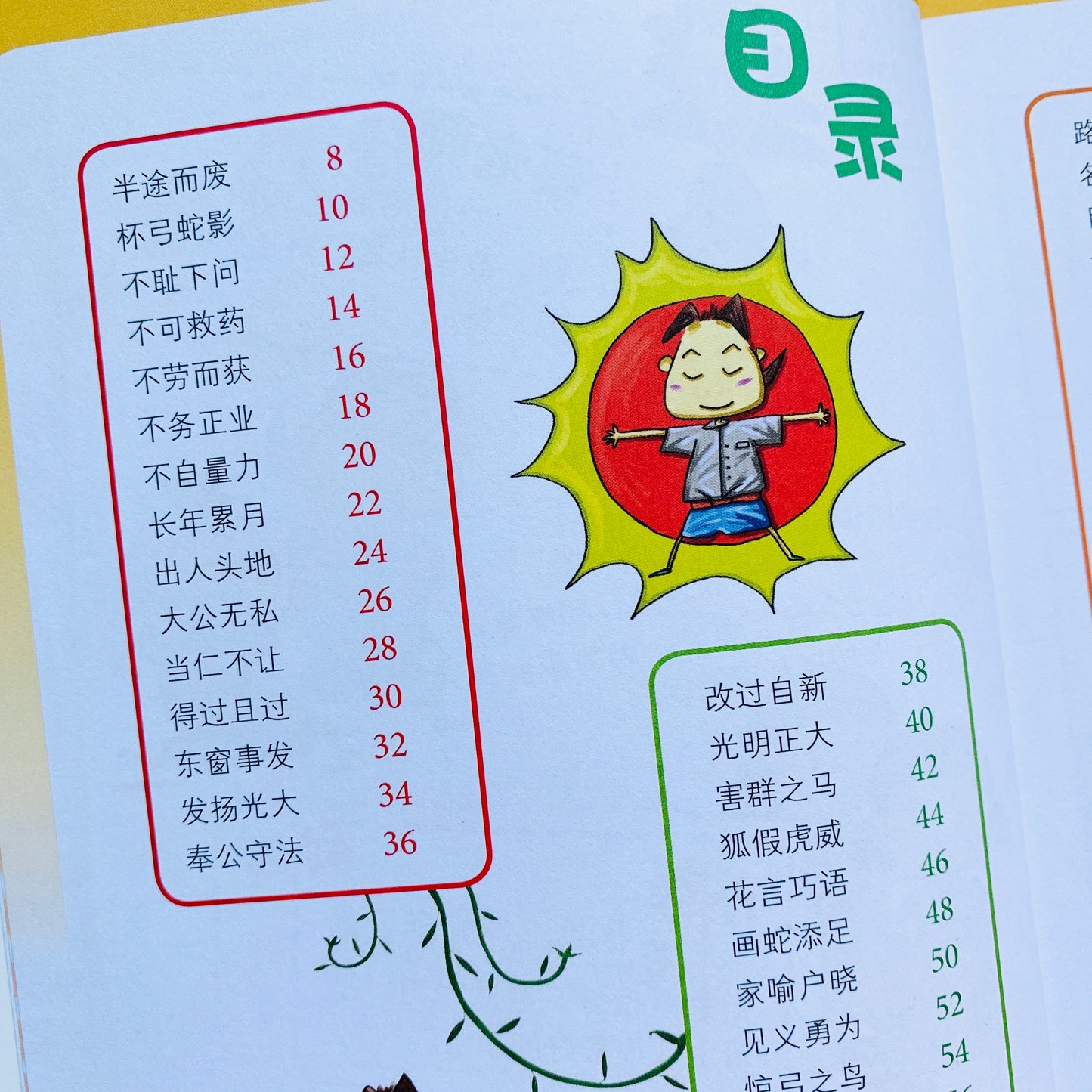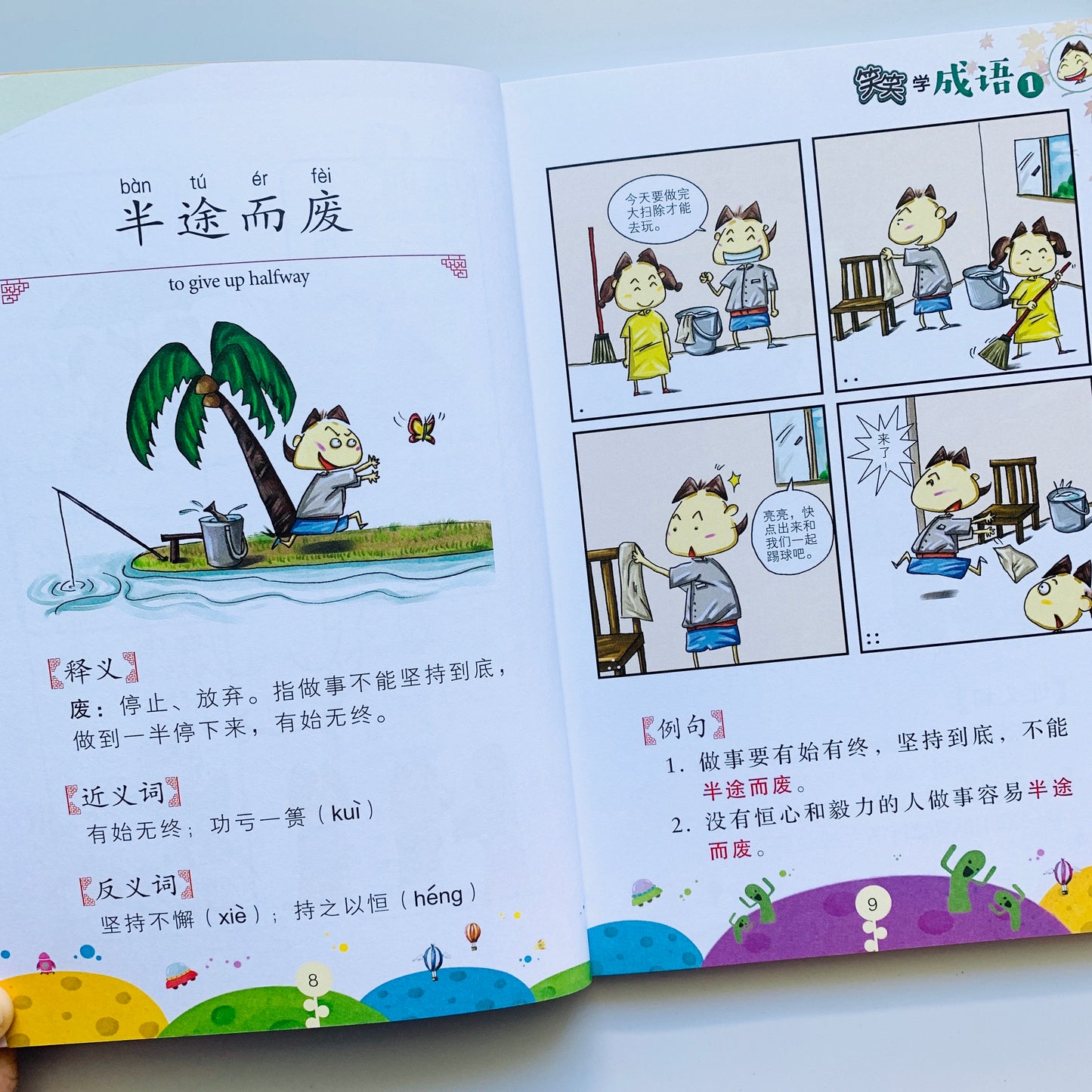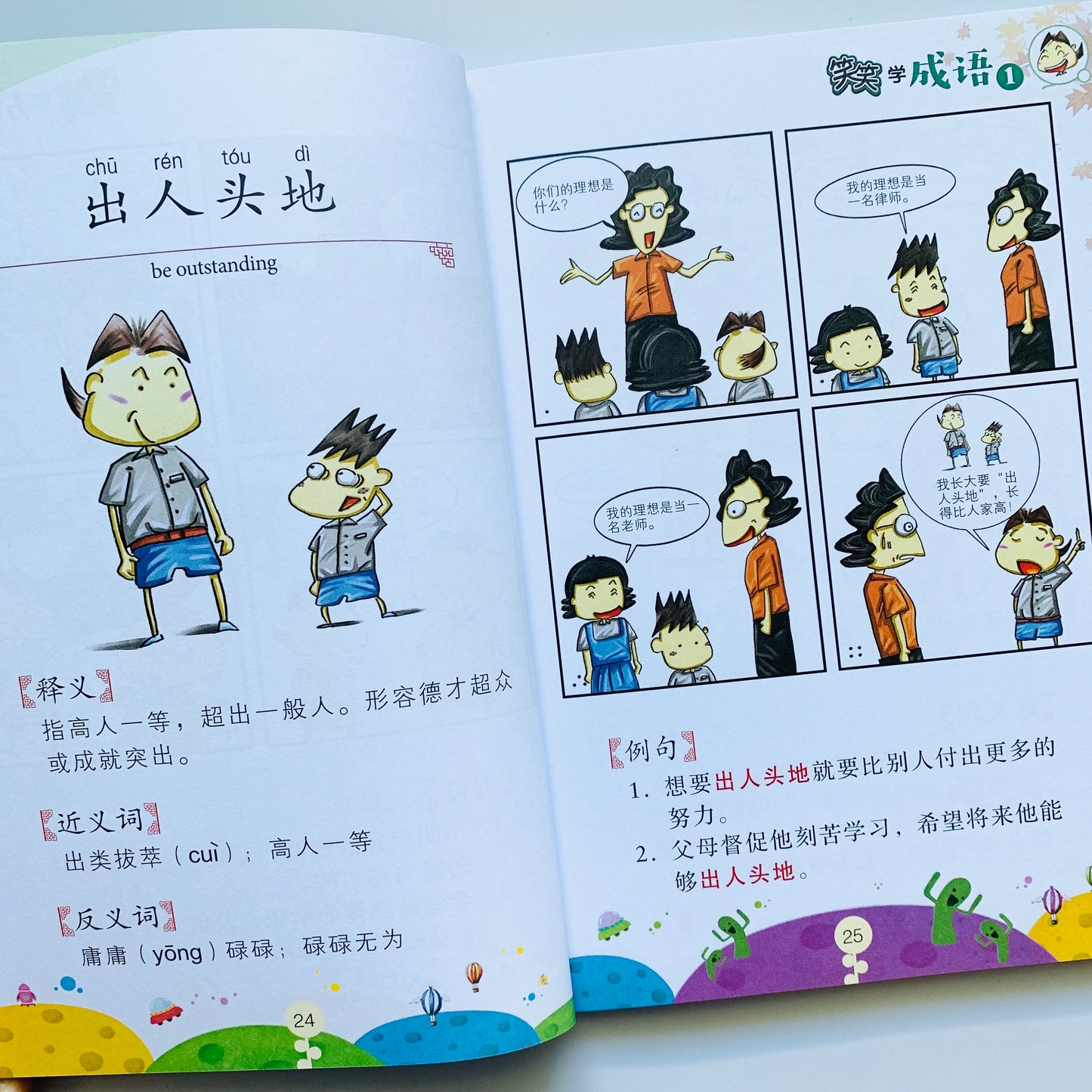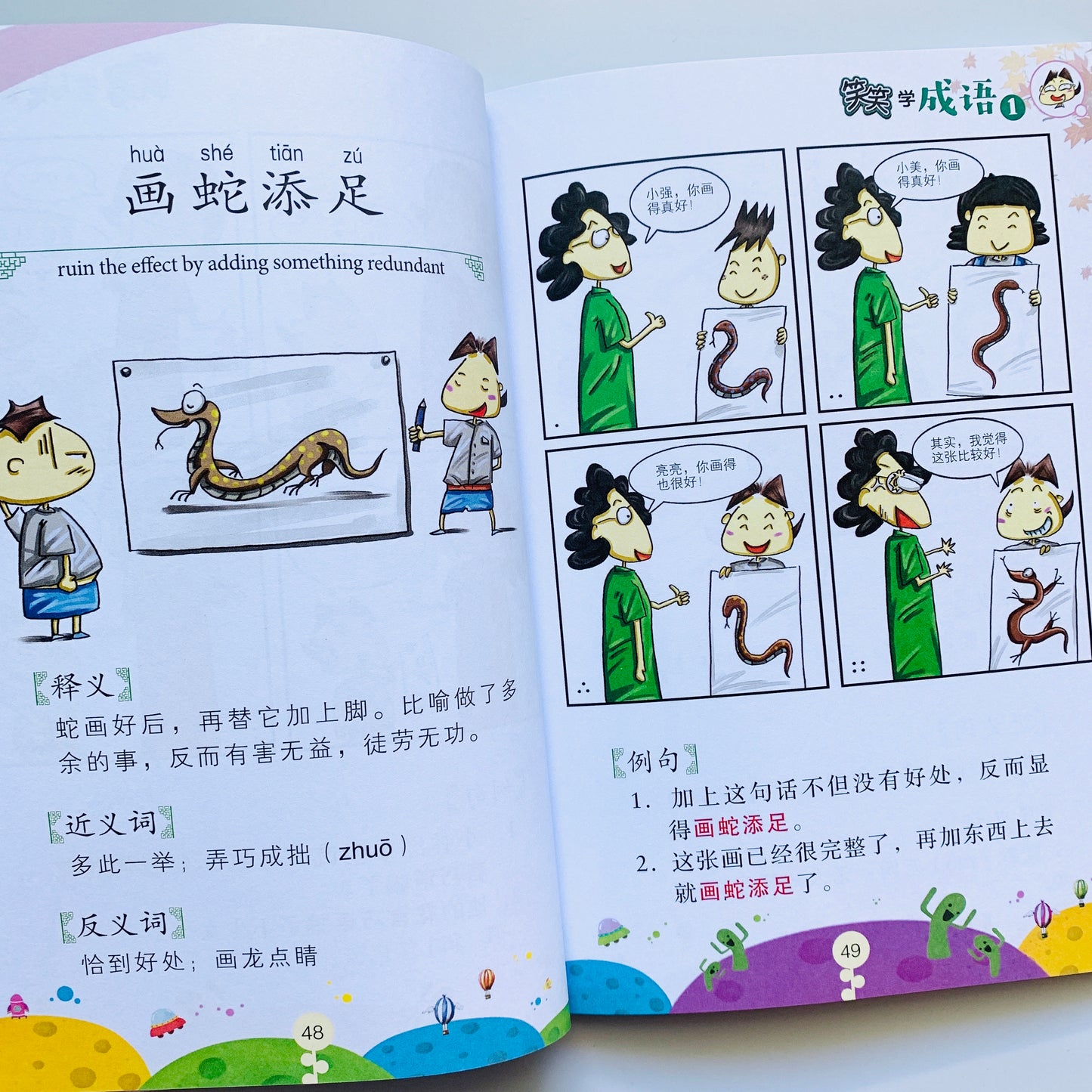 Good way to learn idioms
We borrowed this book once from the library and my gal enjoyed it alot. She kept asking for the book after we returned it. Now that we have it at home, she will pick up the book and read through the pages on her own. Good investment.
Nao nao comics
My child enjoyed the comics so much. I was heartened to see he took it up to read the book on his own!
Thank you Jasmine for writing this review (: It's such a joy to see our kids pick up Chinese books on their own. Rejoicing with you!
笑笑学成语 Xiao Xiao Learns Idioms
This is an interesting book to learn about idioms. It is easy to read with the short stories and great to understand the meaning of the idioms!