语言表达真好玩 Language Expression is Fun (Set of 6)
Regular price
Sale price
$17.77 USD
Unit price
per
Sale
Share
I highly recommend this set of books for primary school aged students
to improve on their language expression and compositions!
Suitable too for parents of younger children
who would like to elevate the environment for spoken language for their families (:
Am really excited to introduce these books
that break down techniques of writing well and grammar rules,
through interesting stories.
What I really like is that they provide multiple examples to show these how techniques or rules can be applied!

Some things we can learn from the books within:

《打碎词语瓶》

Learn how to identify and use 12 kinds of terms like nouns, verbs, adjectives, numerals, pronouns,  classifiers/measure words, adverbs, conjunctions and more!



调皮捣蛋的小鹦鹉飞飞总是到处惹祸。这天,她不小心把猫头鹰奶奶的词语收集瓶给打碎了。妈妈罚她离开千鸟语言国,去收集词语装进新的词语瓶。


飞飞要集齐名词、动词、形容词、数词、量词、副词、代词、介词、连词、助词、拟声词和叹词这12类词语才行。飞飞能顺利完成任务吗?


《句子对对碰》

Learn how to express ourselves through different sentence structures, like declarative, interrogative, exclamatory and imperative statements! We find out about the different types of conjunctions as well.



小鹦鹉飞飞总是表达不清楚想说的话,燕子哥哥决定带她好好学学句子。于是,他们一起来到了动物城。


飞飞在交朋友的过程中学会了陈述句、疑问句、感叹句和祈使句的用法,还懂得了如何使用关联词。会表达的飞飞和朋友们一起,在游乐园玩得可开心啦!


《日常交际有妙招》

Learn simple etiquette and how to express ourselves in different situations, like when inviting others to do something, writing messages, when calling others on the phone, how to make a request politely, how to write an event announcement, how to introduce oneself, and how to give constructive feedback.



小鹦鹉飞飞很崇拜喜鹊姑姑,因为她能说会道,非常善于表达,是大家公认的"社交能手"。


    飞飞邀请喜鹊姑姑一起到动物城找朋友们玩。一路上,喜鹊姑姑教给飞飞很多日常交际中的正确表达方法。学会积极表达自己的想法,可以让我们的生活变得更加美好。


《修辞联欢会》

Learn various tools to make our language more descriptive, like usage of metaphors, personification, exaggeration, comparison, rhetorical questioning and questioning.



鸬鹚爷爷是一个故事大王,他讲故事总是绘声绘色的,大家都很爱听。小鹦鹉飞飞迫不及待地向鸬鹚爷爷请教讲故事的秘诀。


在动物城的联欢会上,飞飞从鸬鹚爷爷那里学会了运用比喻、拟人、夸张、排比、反问、设问等修辞手法,大家一起度过了快乐的六一儿童节!


《表达方式巧探案》

Learn the various elements that help us describe events, characters and scenery well!



小鹦鹉飞飞的好朋友们接二连三地肚子疼,可是大家怎么也查不出来原因。于是,飞飞请雄鹰探长来帮忙。


在调查案件的过程中,飞飞不仅掌握了完整记叙一件事情的六个要素,还学会了如何描写人物和景物,重要的是帮朋友们查出了真相——原来是小坏鼠在搞鬼!


《游戏大闯关》

Here's a chance to revise what was learnt in the first 5 books, through little missions in this adventure! Answers are provided at the back of the book.



小鹦鹉飞飞因为错过了千鸟大会而惹怒了黑天鹅仙子。黑天鹅仙子给动物城施了黑夜魔法,让飞飞的朋友们都陷入了昏睡。


想要唤醒朋友们,飞飞必须通过层层关卡的考验,到清心谷找白天鹅仙子借清心水晶。这一路上,飞飞会遇到哪些难题呢?她能顺利拿到清心水晶,唤醒她的朋友们吗?


Recommended for Ages: 4 and up
Format: Softcover
Number of books in set: 6
 Other similar series that you may like too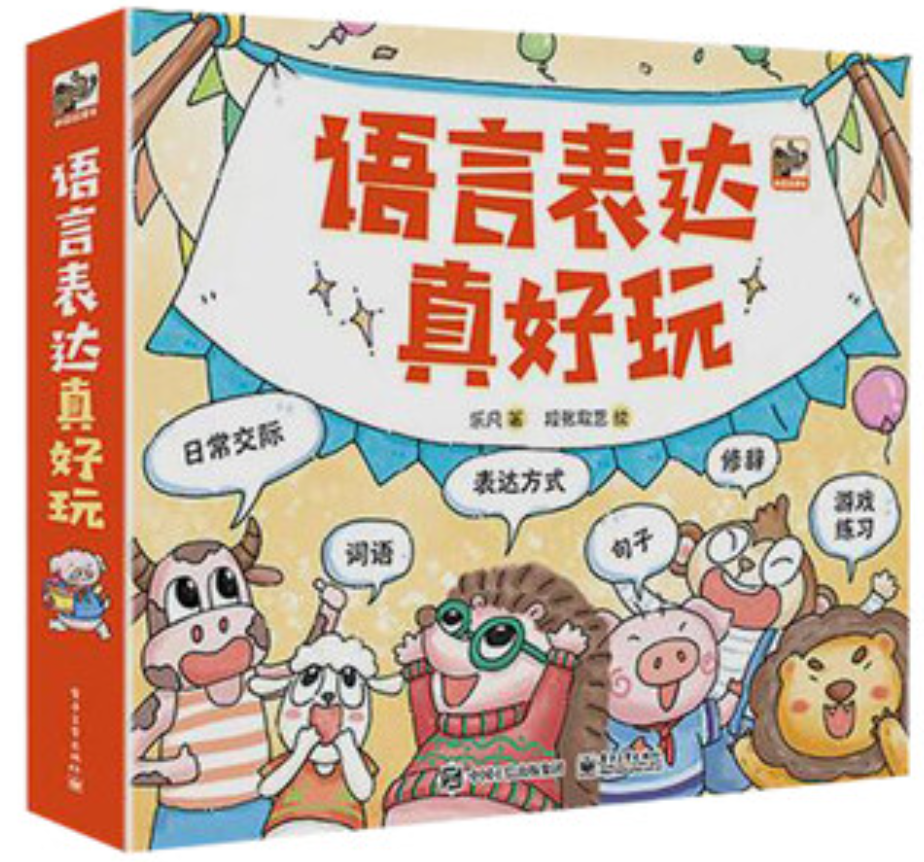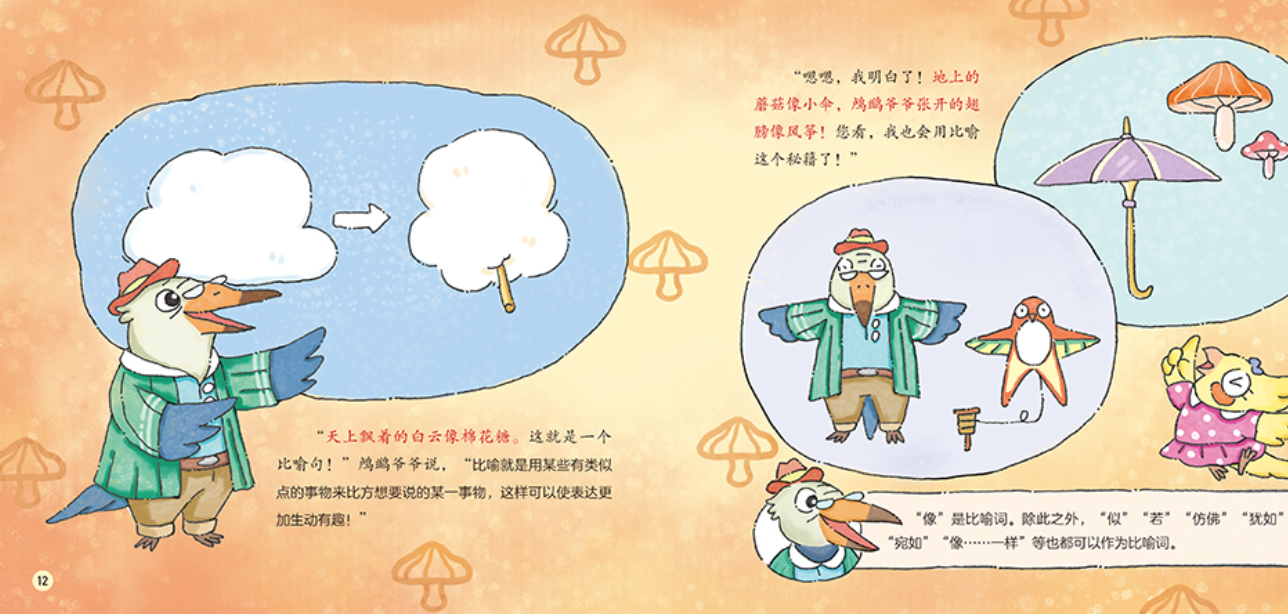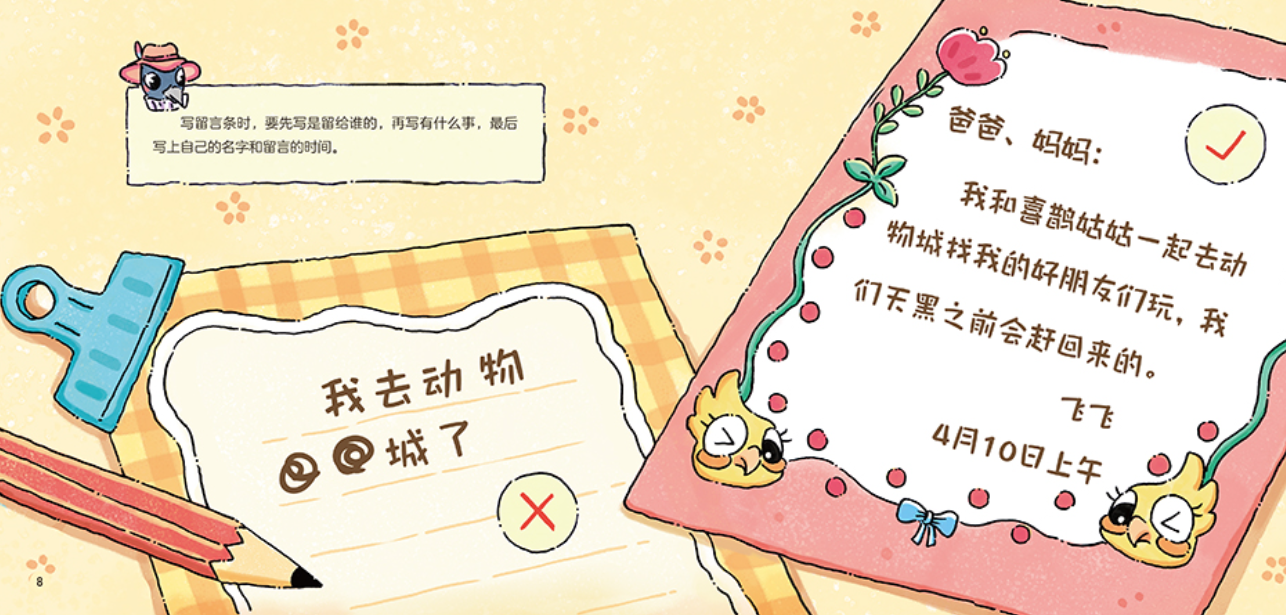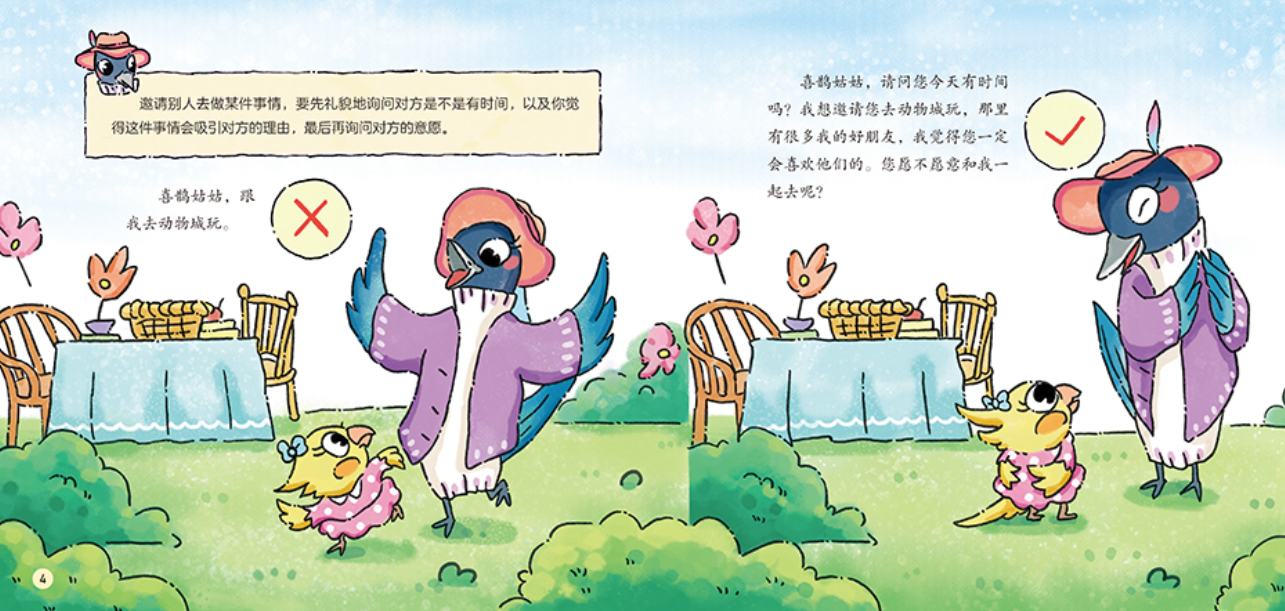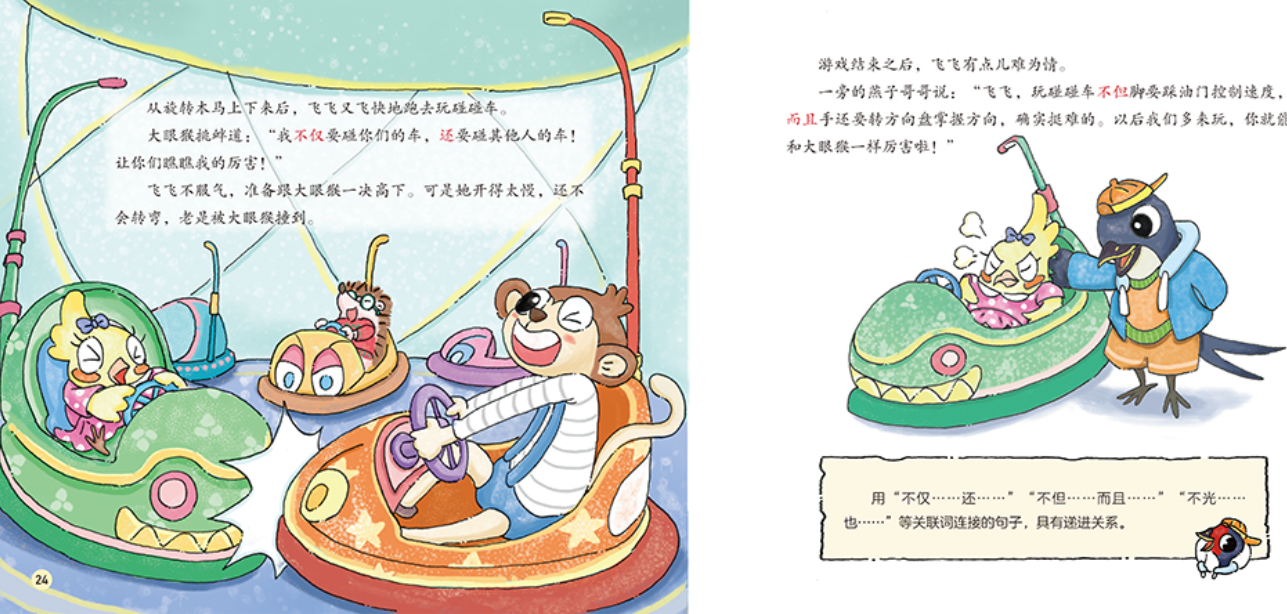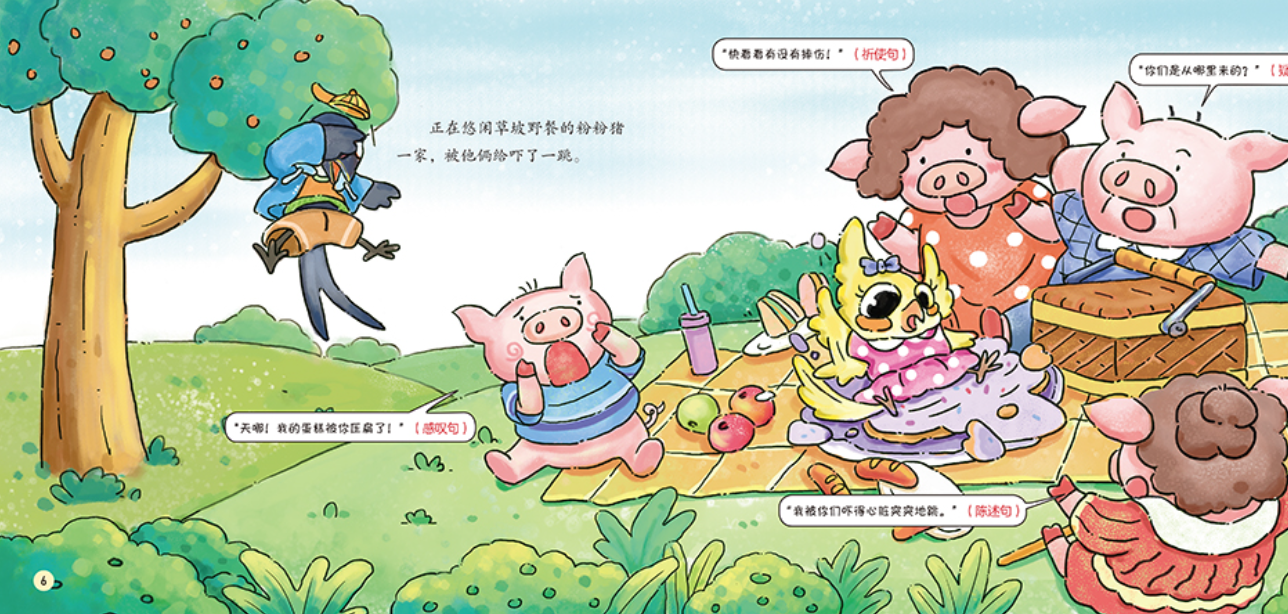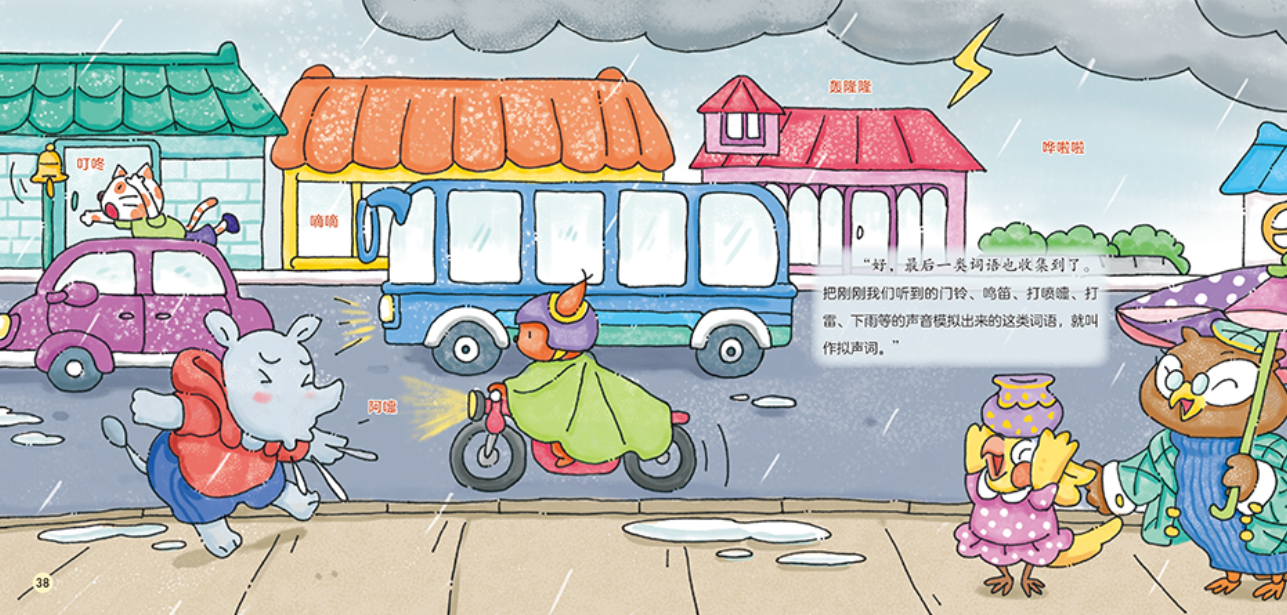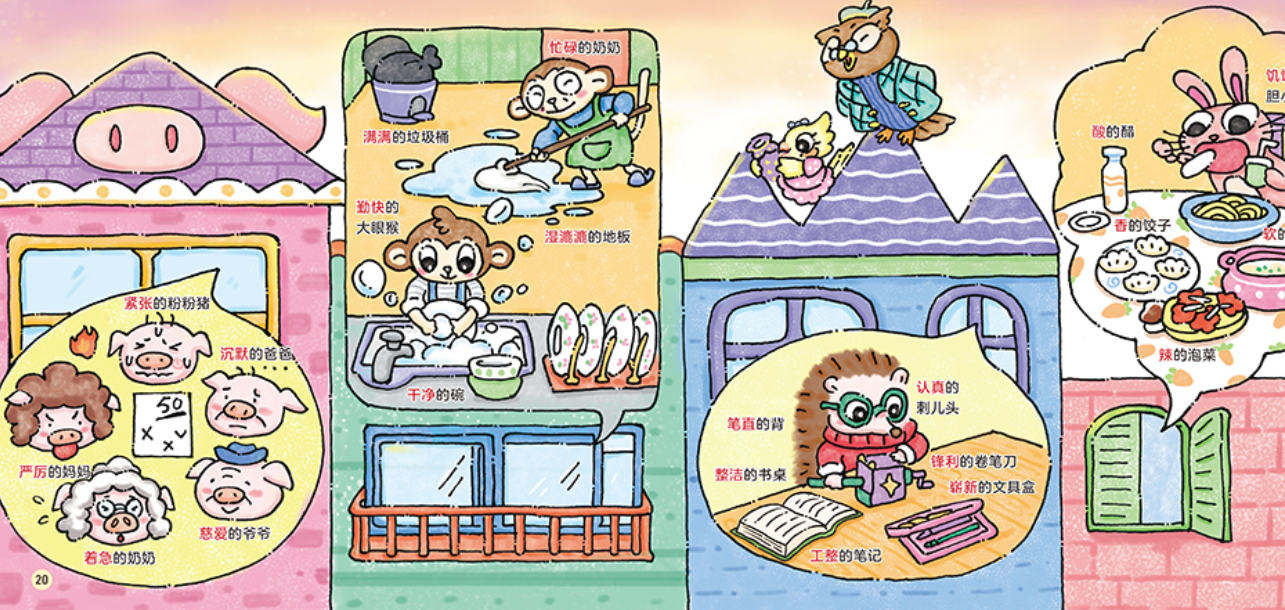 语言表达真好玩 Language Expression is Fun
This set of colourful books is excellent in introducing chinese words and how to put them into sentences. The practice game book is also very interesting and helps consolidates the knowledge learnt! I would say this is a very useful resource especially when children need to write compositions.